Picture this: one last delicious barbecue in the garden with your friends and family, with tasty homemade cocktails included. Sounds perfect, right? Well, even though we all thought summer was already done and gone, September decided to bless us with an incoming heatwave – lucky us.
So, if you are eager to make the most of what's left of the balmy weather, here's all you need to design an outside kitchen that you can use during the colder months too…
The perfect cooking kit
What is an outdoor kitchen without a barbecue, right? Hannah has put together the ultimate guide for buying the right BBQ, from what to look for to the pros and cons of gas and charcoal. Of course, if you are an avid pizza lover like myself, you need a compact oven too, for that authentic taste – I'm getting hungry as I type.
In need of cooking tips too? I've asked the experts for their top tips on how to barbecue like a pro and chatted to food writer and culinary expert Judi Rose to find the best ways to grill meat and veggies and nail alfresco dining.
For easy access, it's best to place a storage unit with plenty of worktop space along with a sink and tap in your garden kitchen too, so you don't have to dash inside for any utensils or to quickly wash up. Nowadays you can find outdoor furniture where you can include a built-in mini fridge-freezer, gas or induction hob or drinks cooler too.
But keep in mind you need to ensure you've got plumbing and electricity sorted in your garden too, before venturing out to design your scheme.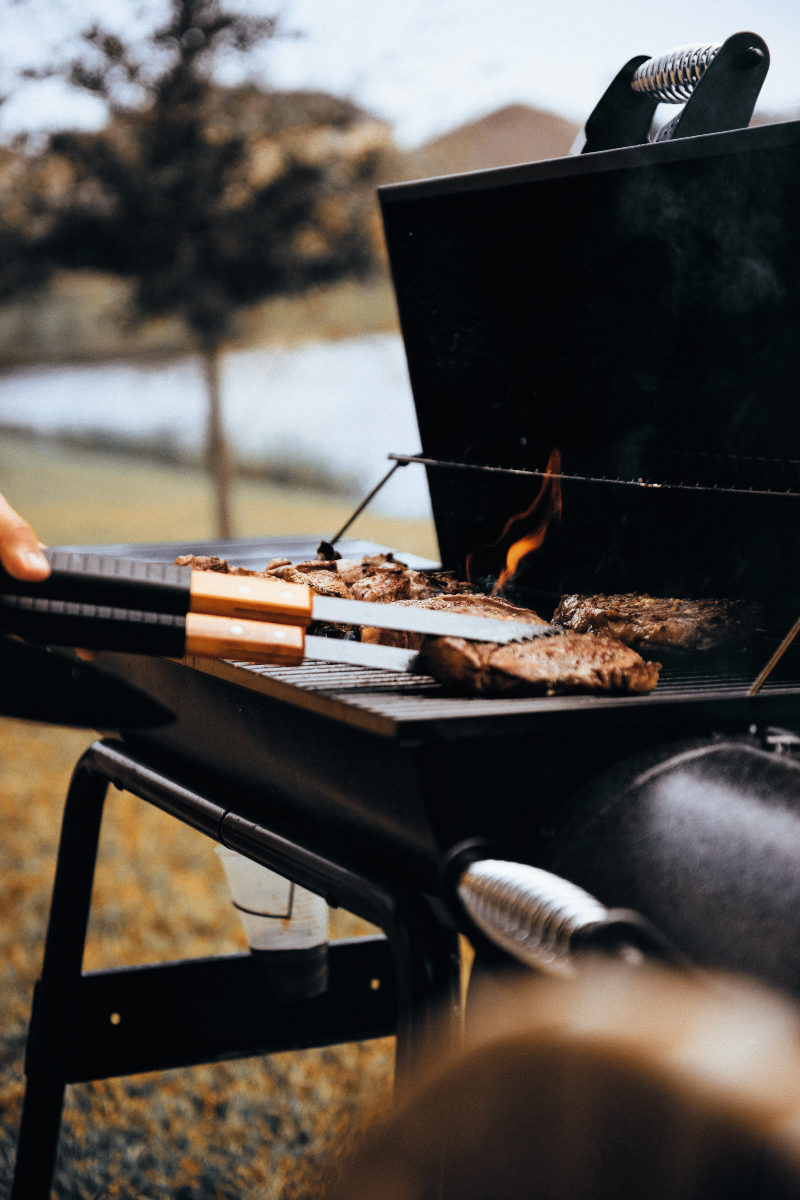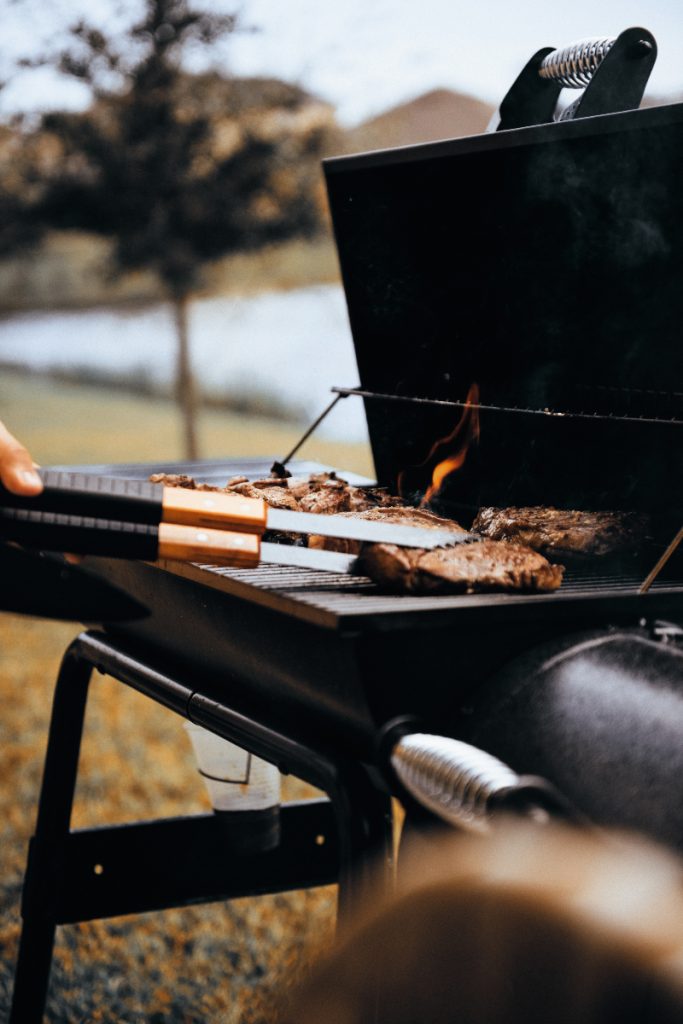 A spacious dining set
Okay, now that you've got your cooking kit covered, you need a dining area too. Be it a large, extendable table with plenty of chairs and bench seating, or a more compact, bistro-style design if you're tight on space, take a look at these dining sets, which are suitable for both indoor and outdoor schemes – bonus – and pick your favourite.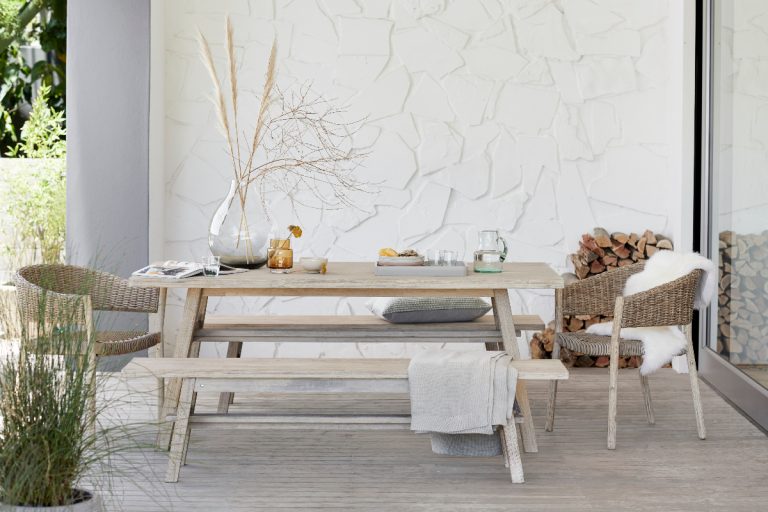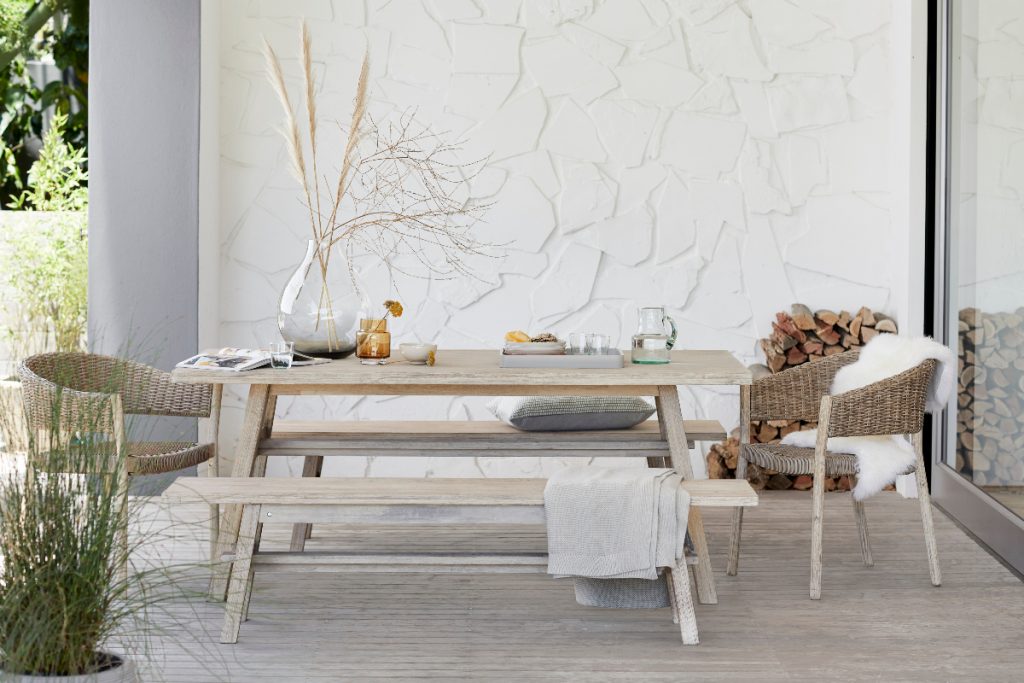 A cosy seating spot
If you love entertaining and hosting large dinner parties for your friends and family, you will need those extra seating spots. Apart from your dining area, you can create a comfy nook with a corner sofa, a couple footstools and a coffee table where you can catch some rays with your guests during the day or enjoy the crisp air with a mug of hot chocolate in the evening.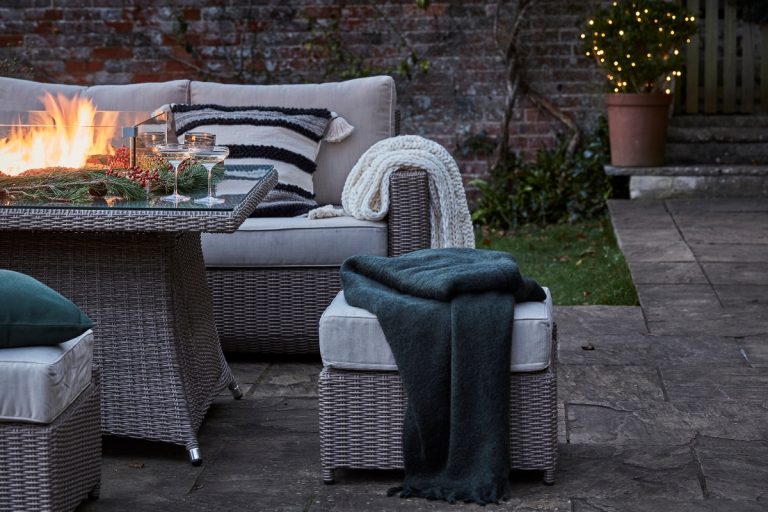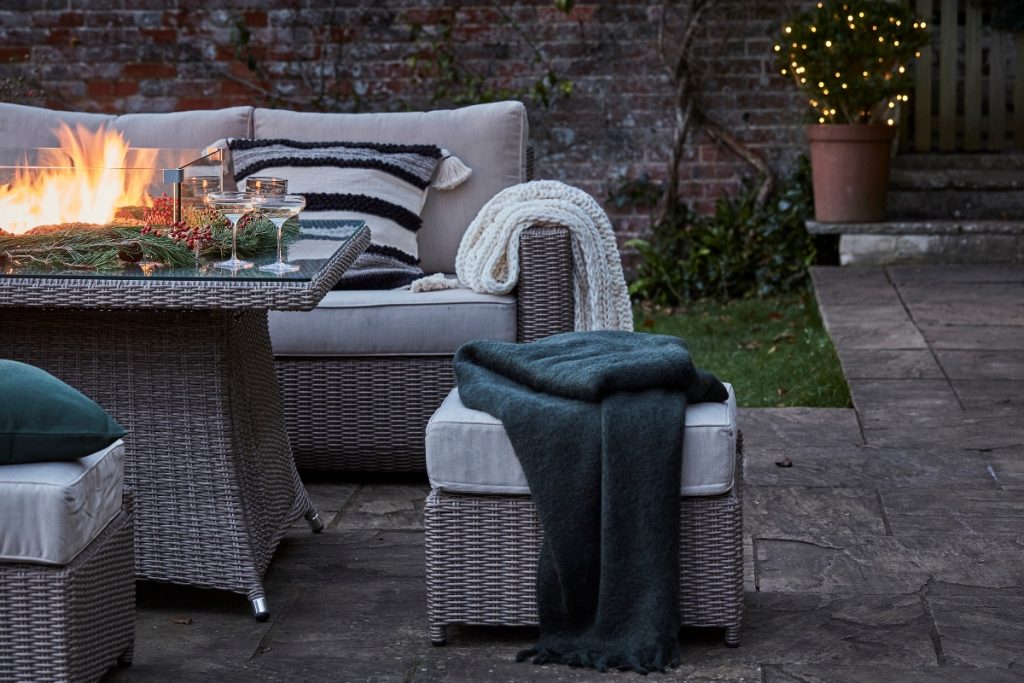 To ensure you stay warm in the evening, as well as during colder months, outdoor heating is an absolute must. Make sure you check out Stefanie's ideas for the latest solutions for every garden size and budget, so you can definitely find one to suit your outside kitchen. My favourite designs are the ones that double as a fire pit too – perfect for roasting marshmallows and to set the atmosphere – add a wool blanket and a couple of comfy cushions and you're all set for a relaxing evening.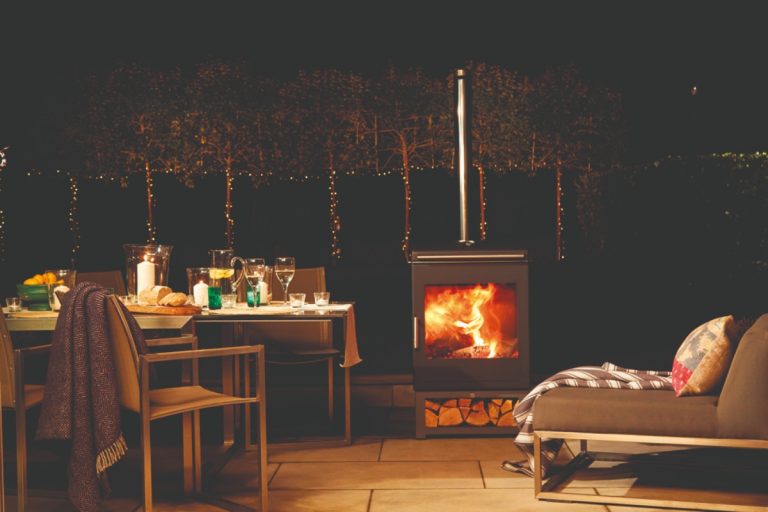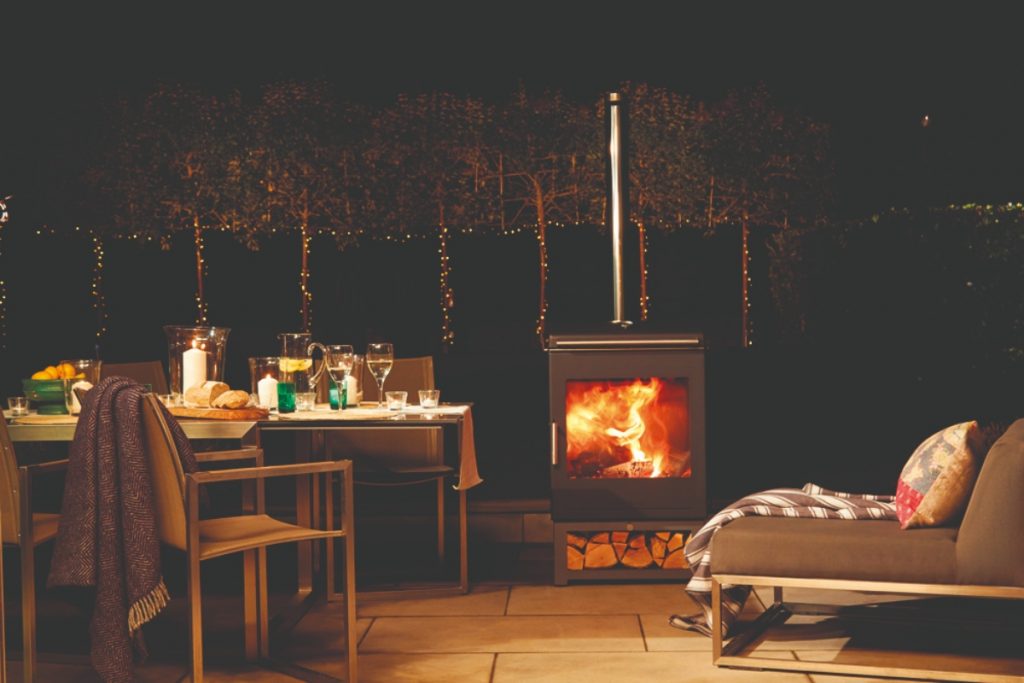 Weather protection
Last but definitely not least, for your DIY garden kitchen to be complete, you need to ensure it is weatherproof. It needs to stay protected from rain and wind – oh, and add frost to the list too – so, choose waterproof paint for your outdoor furniture, durable materials for your utilities and don't forget about resistant covers for your dining and seating areas too, so you can enjoy them for as long as possible.
As weather is pretty unpredictable sometimes, ensure everything in your new outdoor kitchen is fixed in order to avoid any damage from powerful gusts of wind. If you are lucky to have plenty of space available, the best option to make the most of your garden during autumn and winter is to install a gazebo where you can place your kitchen and dining equipment, so you can rest assured it will be shielded from weather all-year-round.
Featured image: Ready for a DIY outdoor kitchen project? Make sure you create the right setup with the ICBOG42 outdoor gril, £8700, and ICBBM13 side burner module, £2400, both from Sub-Zero & Wolf.
About Post Author