Imagine a breezy summer afternoon, a lemon-infused iced tea and deliciously prepared food on a barbecue in the garden – how good does this sound? Barbecues are an essential to any garden equipment. Somehow, food tastes even better when prepared outdoors on a fiery grill, right? If you love cooking and the outdoors, then you need a barbecue to take your skills to the next level.
With British summers, you can never be too sure when you'll be able to dine outside – but you can be prepared by having the right equipment. When those coveted sunny days do come along, a decent barbecue is essential.
Often referred to as the barbie, BBQ, grill or South African braai, they have come a long way from the humble concept of cooking food over fire outdoors to today's multi-functional, often chef-worthy designs.
BBQ buying tips
Think about who you are cooking for to narrow down your search. A two-ring gas burner or a charcoal grill measuring around 2000sq cm should feed a family of up to six and you can find both smaller and larger products to suit.
Next, decide on gas or charcoal. Generally, gas barbecues tend to be larger, heavier, and harder to move, therefore will need a protective cover rather than being wheeled into the shed come winter.
They are much quicker to heat up, too, maintain temperature well, and are easier to clean compared to charcoal grills, which are considered more traditional. They give food an authentic smoky flavour and tend to cost less, but take longer to heat up and the leftover ash can be messy.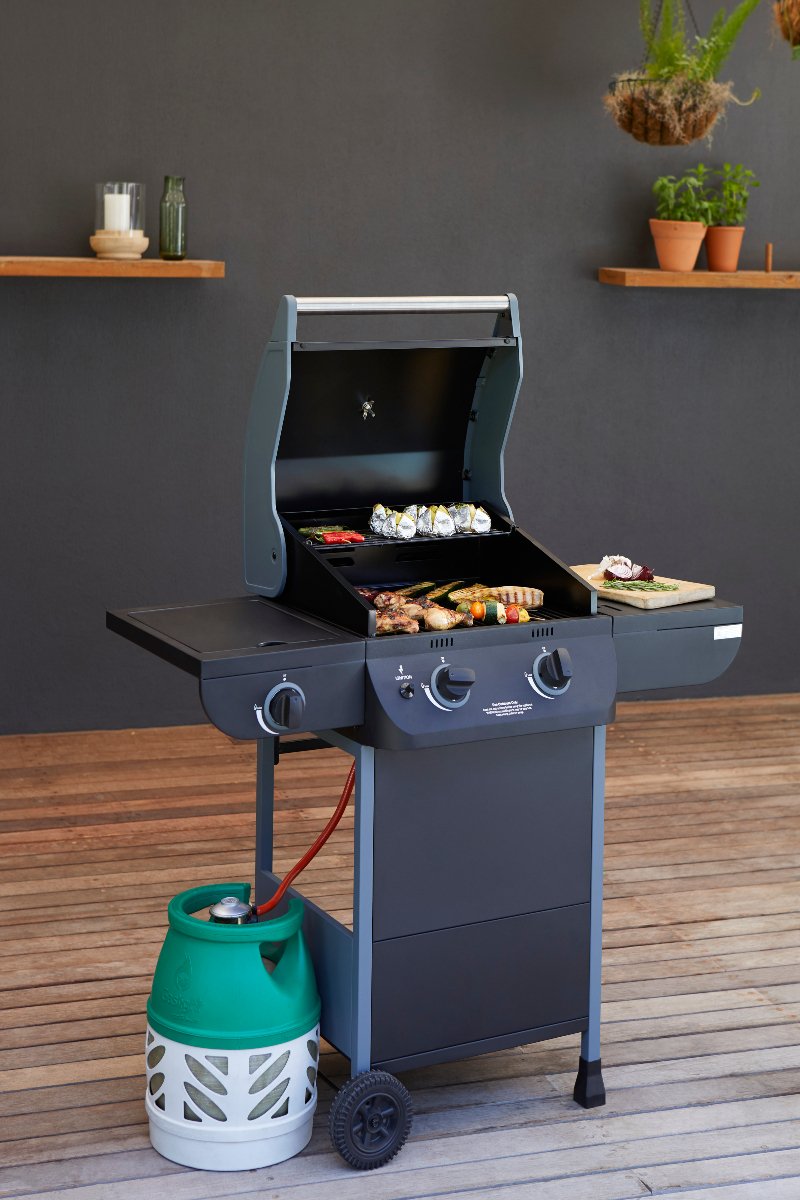 What to look for
The main feature is the grill, so choose a quality one. Cast iron is a good material to look out for – it holds heat well and can withstand the elements. It often comes as porcelain coated which makes it non-porous so food won't stick and it won't catch rust as easily; stainless and porcelain-coated steel are also available.
Consider lids or hoods for protection and heating, storage such as shelves or hooks for utensils, and side burners to keep food warm once cooked.
Griddles allow you to fry up what would otherwise slip through the grill spokes, such as vegetables or eggs. Temperature gauges are useful for ensuring food is cooked well, while handles and castors are helpful for occasionally manouvering your grill.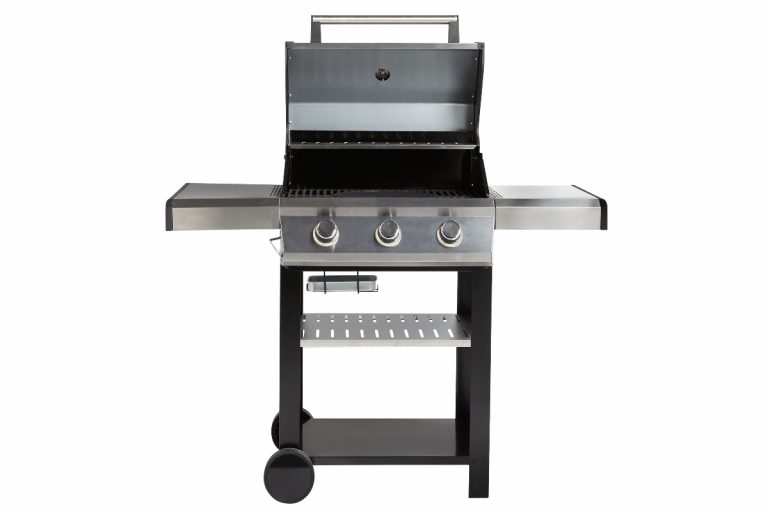 Keep your BBQ in good condition
To ensure longevity, check with the manufacturer or retailer how you need to store your barbecue – whether that be under a cover or put away completely.
Thoroughly clean it after each use with a bristled brush and warm, soapy water. Keep an eye out for brands with decent warranties – many offer up to 10 years for all parts.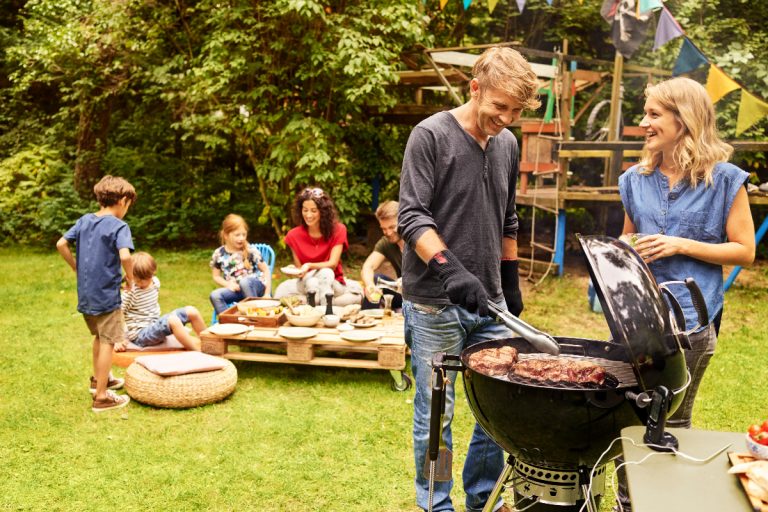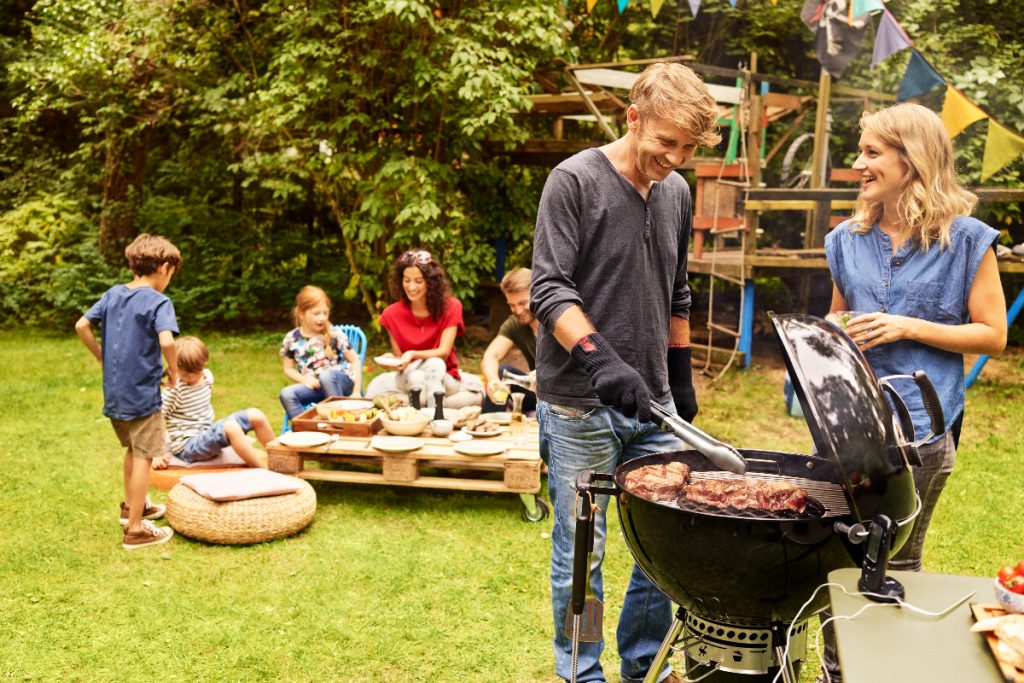 How much will a new BBQ cost?
For a good-quality barbecue – we're not talking disposables here – expect to pay upwards of £150. Additional accessories will increase the overall cost, plus coals and gas canisters are sold separately.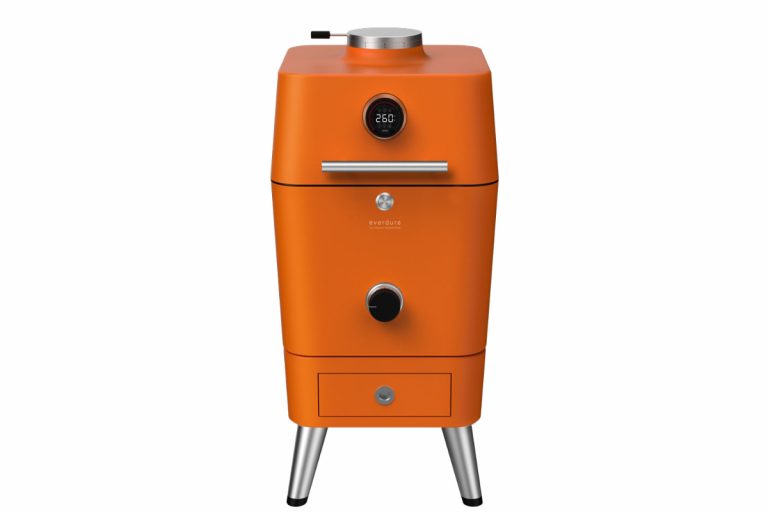 Gas vs charcoal BBQ: pros and cons
Gas BBQs
Pros
It needs minimum prep time as the gas catches fire immediately
Easily adjustable gas flow to control the temperature
The flame is evenly distributed, which means your food will also cook evenly
It can come with a multitude of features such as griddles and side burners
Quick and easy to clean afterwards
Cons
If you love that authentic smoke flavour to your food, a gas BBQ won't be able to provide that
It is permanently fixed in its location, so it makes it difficult to swap location
Grills might get clogged with grease or burnt food, so gas flues need to be regularly cleaned
Can be more expensive than a charcoal BBQ
Charcoal BBQs
Pros
Food will have a delicious chargrilled flavour
It can reach a higher temperature
You can use indirect cooking and smoking techniques
Can be cheaper than a gas BBQ
It has a compact design
Con
Might be more difficult to light
It takes a bit longer to reach a desired temperature
You will struggle to control the temperature
Harder to clean due to ash and coal
Due to its smaller size, you can't cook a lot of food at one time
Featured image: Char-broil's Professional 4600 has two separate fi reboxes and lids – ideal if you want to cook meat on one side and fi sh or vegetarian options on the other.
About Post Author