Welcome the March issue of Kitchens Bedrooms & Bathrooms magazine. This month we're focusing on designing a small kitchen.
As I write, I am in the process of unpacking my kitchen after a house move. And boy, do you forget how many things you have stored away in those cupboards (!).
Designing a small kitchen is no easy ask – and neither is storing everything you own in one. I have enough plates and bowls to cater for the masses, and lots of multiples of the same pan size. Then there are herbs and spices that could fill a large drawer, and every cooking utensil going. So there's a lot to fit into the kitchen in my new place. And that's not to mention my collection of small appliances and affinity for collecting nice ceramics wherever I go.
While I may have to admit defeat and cull some wares, it really drives home quite how much our kitchens have to provide – no matter how big or small.
As well as storage and room to cook, a well-planned design should cater to your exact requirements and belongings,
ensuring there's a place for everything. This is true in all kitchens, but becomes even more crucial in a compact space.
We're not all blessed with large, open-plan kitchen-diners and when room is tight, clever design really comes into its own. So this issue is all about designing a small kitchen.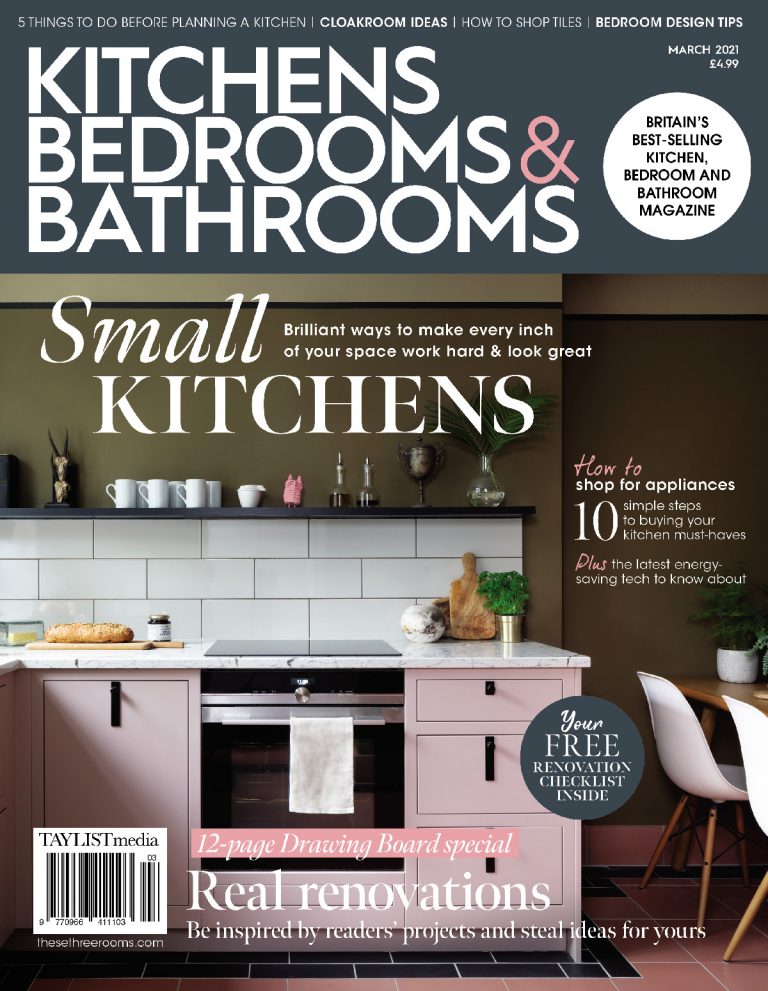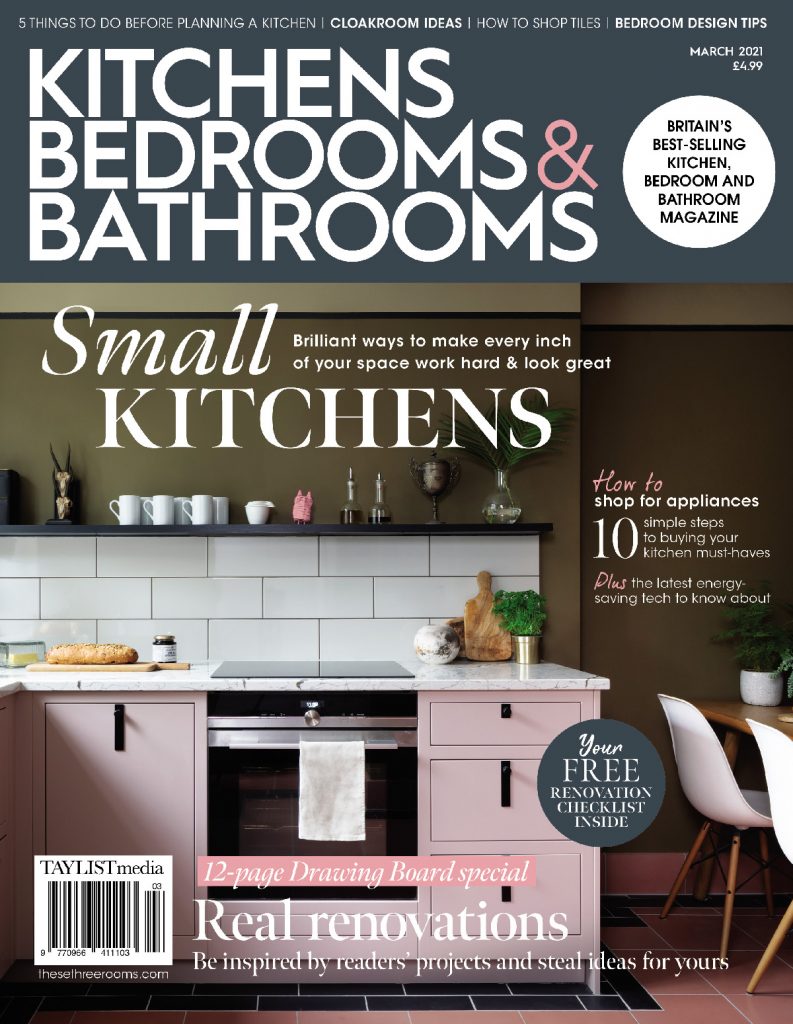 The first step to designing a small kitchen is to critically assess what you need. Ask yourself what you could live without, and where you're willing to compromise. You must still retain those wishlist items, of course, but you may have to be open to alternative ideas elsewhere. Work with your local kitchen designer to ensure each inch is put to best use.
So, in the March issue of @kbbmagazine, you'll find many clever tips on designing a small kitchen. These will include taking inspiration from gorgeous real renovations that prove compact doesn't mean lacking in style.
What else you'll find in this issue
There's also a handy 10-step guide to buying appliances. So if you're in the market for a new hob, range cooker, oven or any other appliance, quite frankly, it's a must read.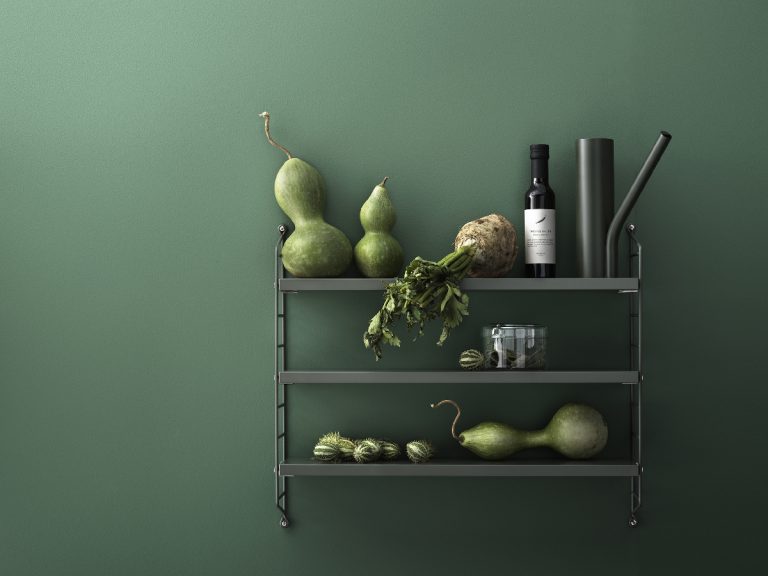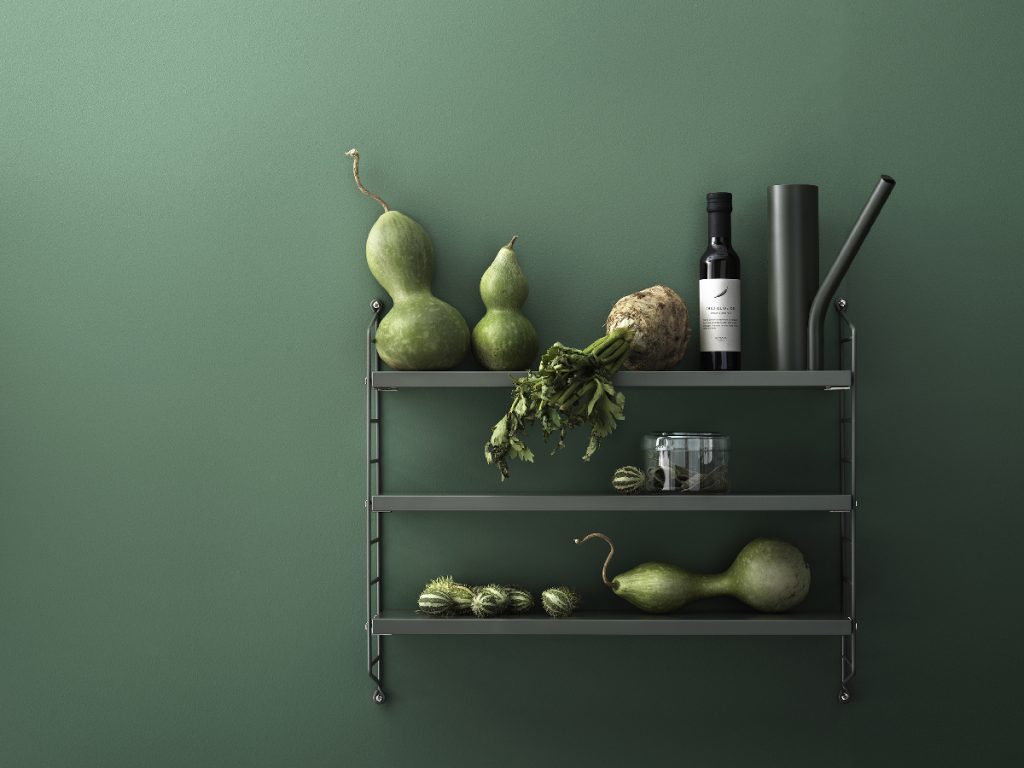 One of the most-loved features in the magazine each month is Drawing Board. This is where we take one of your briefs and put it to a designer or two to see how they'd tackle your space.
With so many people working to improve their homes over lockdown, this month's magazine includes five real project dilemmas and their proposed solutions. And also homeowner verdicts, which is my favourite part.
Which leads me nicely onto a little note to say if you do have a design dilemma, get in touch and myself and the team shall see what we can do. No problem too big or too small. Although, they should be renovation related, I should add…
Ready to start designing a small kitchen? Then download your copy on the KBB Magazine app, via Readly or buy your copy in store nationwide. Don't forget to tag @kbbmagazine when sharing your photos of the issue and use #kbbmag for a chance to feature.
Speak soon!
Lindsay
About Post Author