I love cooking and baking, so know that having the right kit is essential. I don't think my kitchen would be complete without a mixer and a good, reliable oven. And the team would miss out on the cakes and treats I bring into the office as a result. One appliance that is absolutely crucial to any kitchen is the extractor – or cooker hood. But what types of extractor are there?
First, decide on the type of extractor you need
There is a really impressive range of types of extractor out there for all budgets and to complement any layout. From more traditional overhead or wall-mounted hoods to state-of-the-art pendants with sophisticated lighting systems, created specifically for islands.
It might be a sleek solution you're after, so opt for an integrated ceiling design. Or invest in the latest combined hob and ventilation models. Or a downdraft design where the extractor rises from the work surface and discreetly disappears when not in use.
With so many of us opting for open-plan living, extraction is even more essential than it's ever been. It's crucial to get rid of those unwanted, lingering smells in our living space.
Let's have a look at some of the types available…
Downdraft extractors
This is essentially when the extractor lifts up from the surface or from within the hob itself. It creates almost a shield while sucking away steam and grease.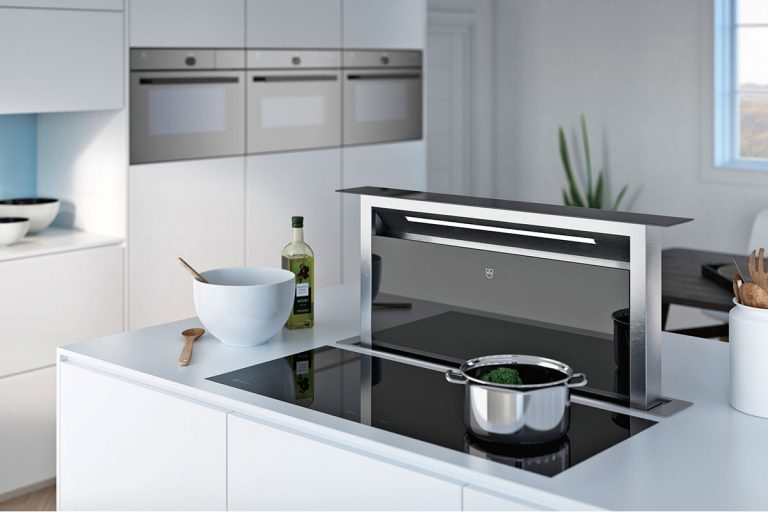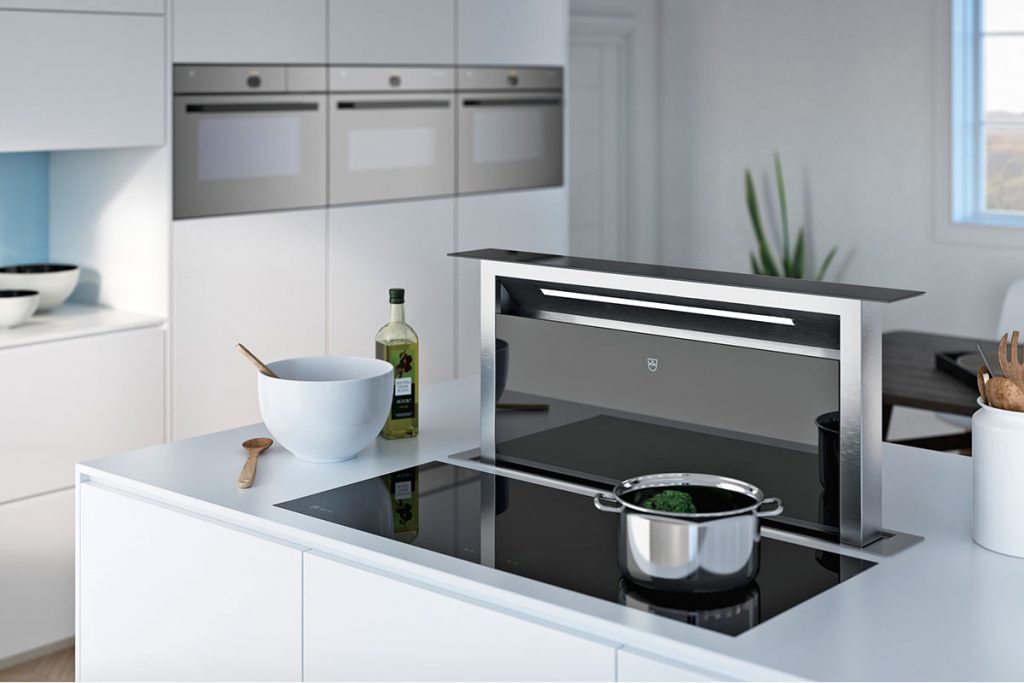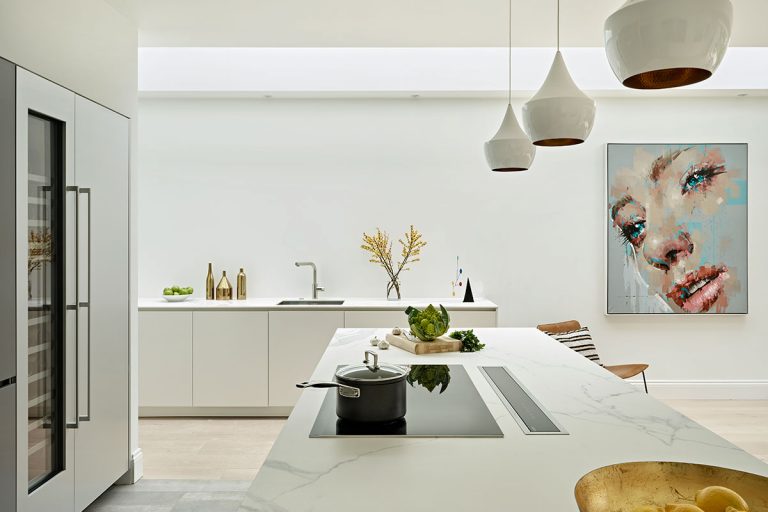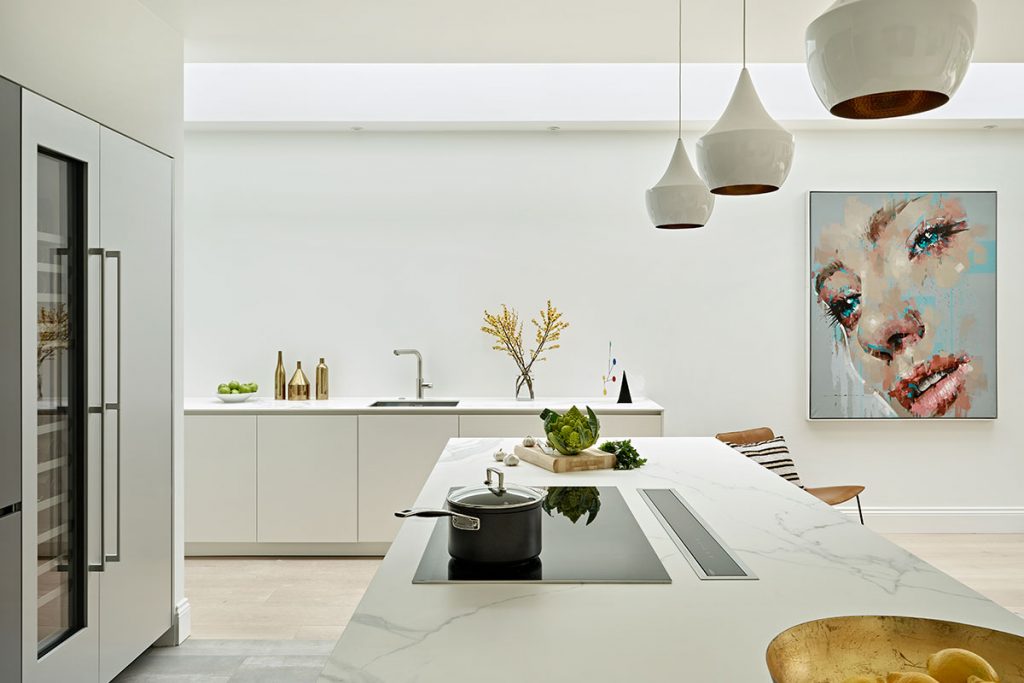 Cooker hood extractors
A cooker hood extractor is probably when we are most familiar with. They can be mounted either on the wall, below units or handing from the ceiling like a pendant. They can create a statement within your kitchen.
More cooker hood extractors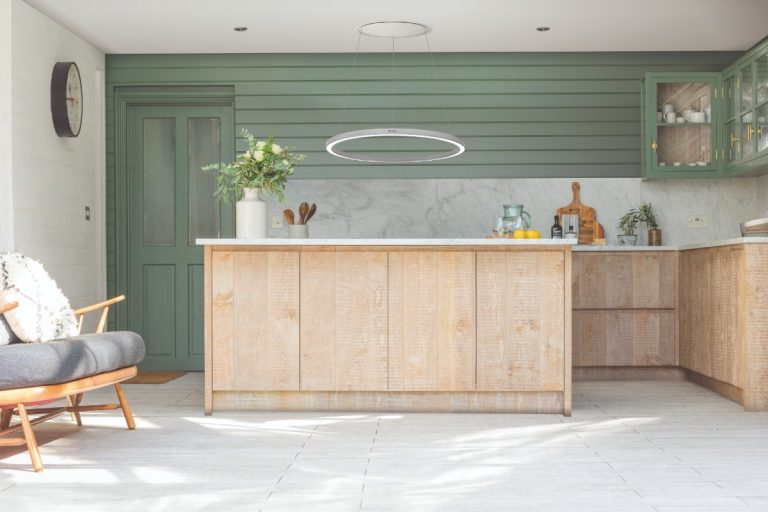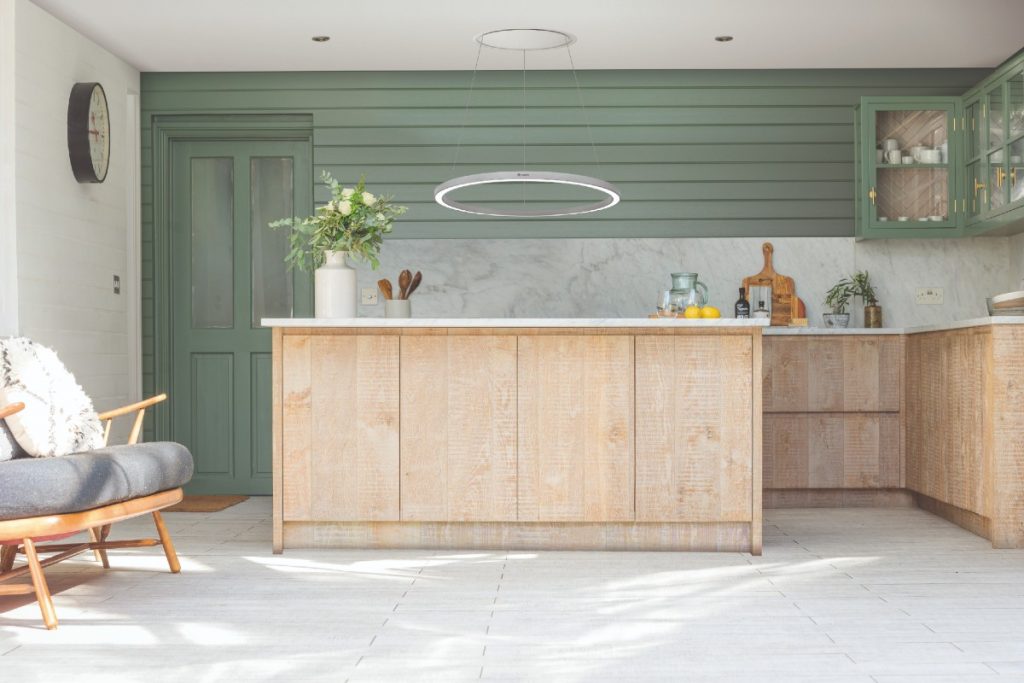 Types of extractor: Extractor hobs
The latest extractor innovation. The extractor hob is a great solution for smaller kitchens or where you want to keep sightlines clear.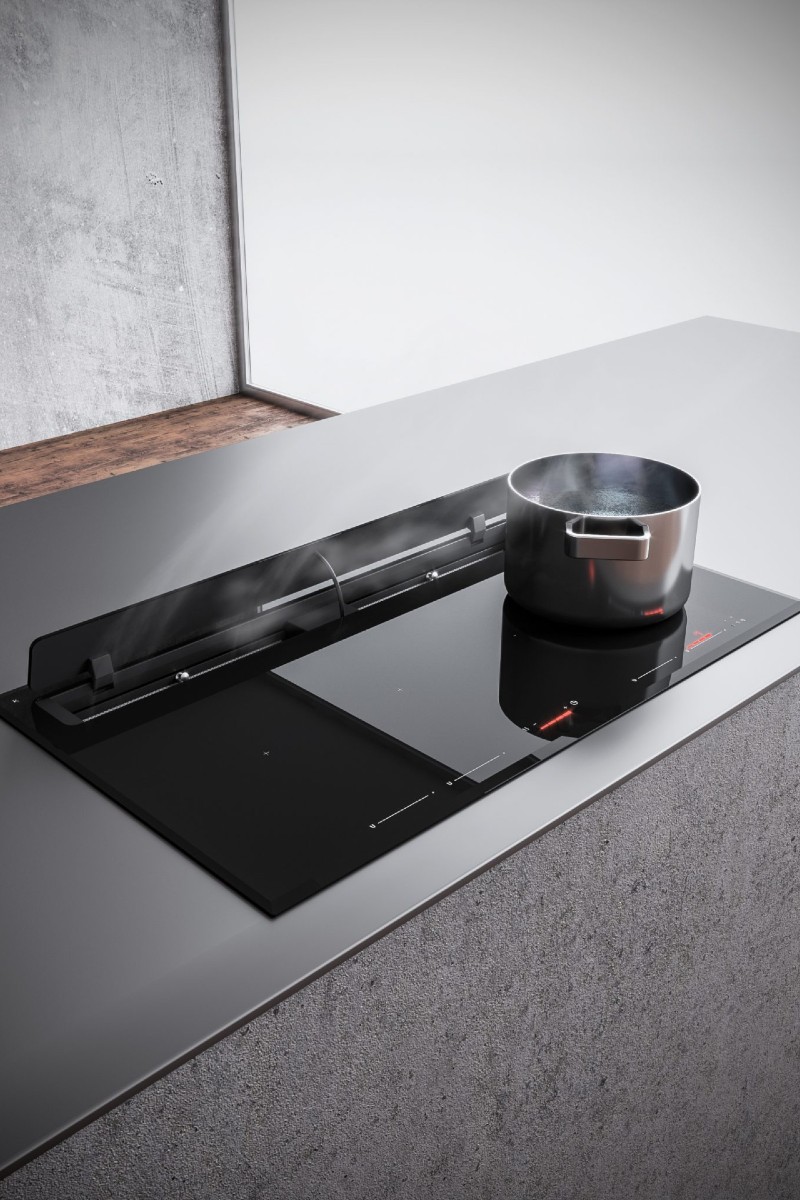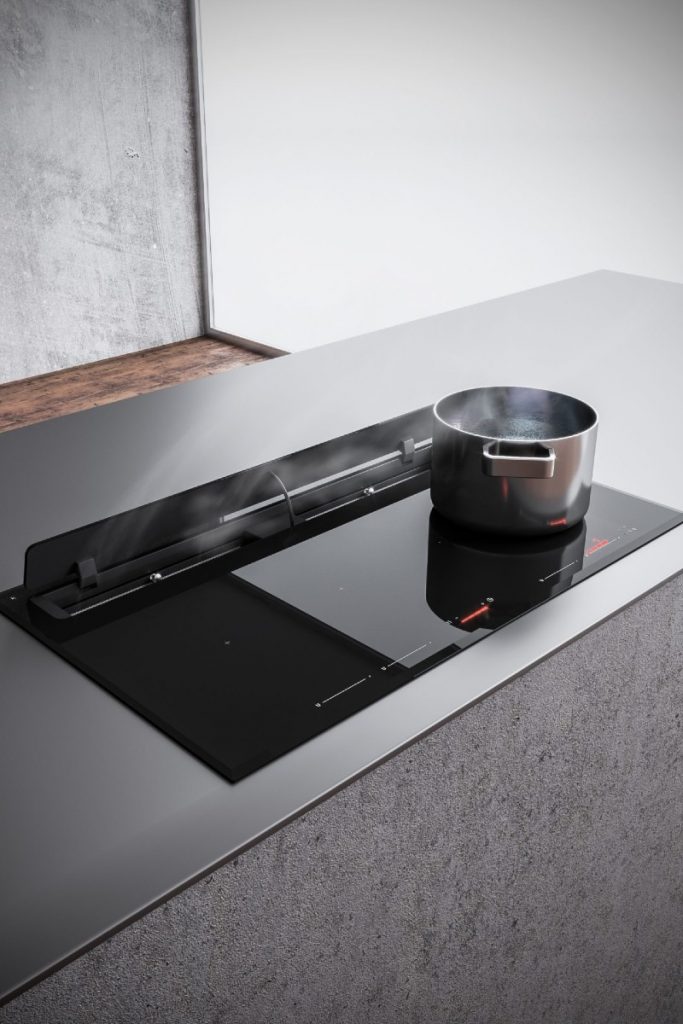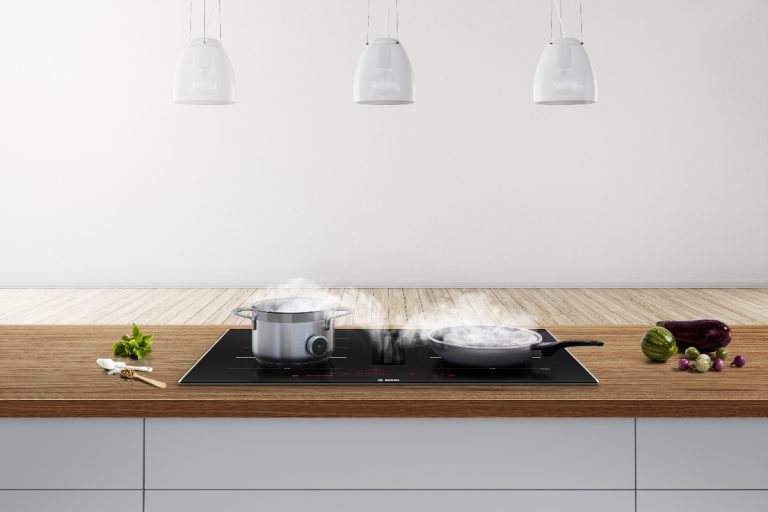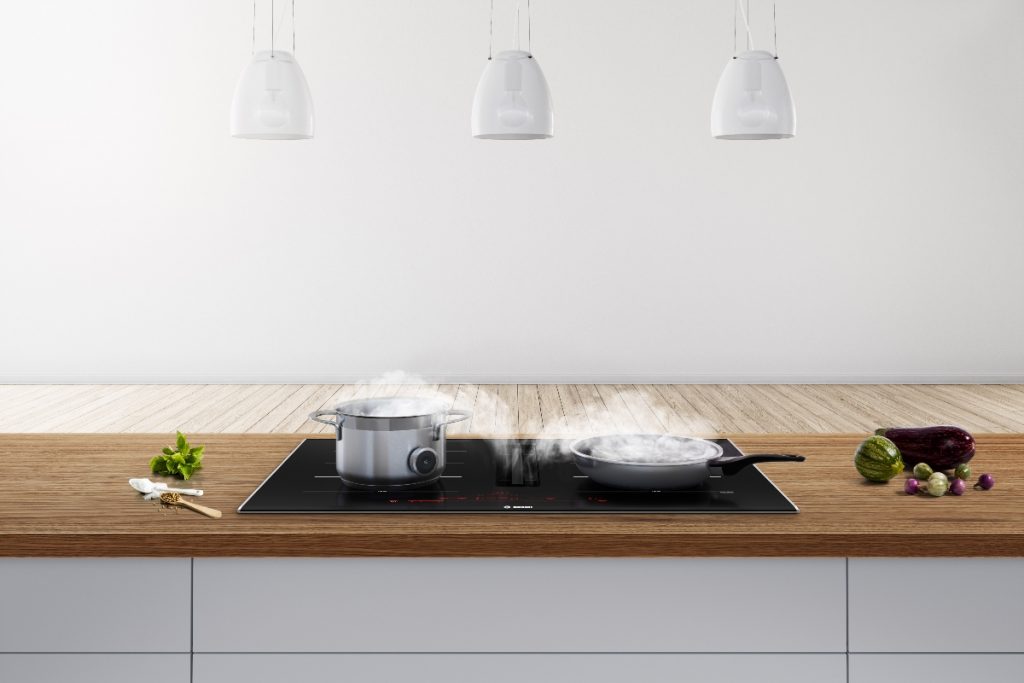 See more of the latest extractor hobs here.
Featured image: This state-of-the-art extractor from Sirius features a large dimmable LED light ring. It's available in satin black, silver, white, copper and brass. The actual extraction element sits in a white or stainless-steel ceiling plate. This keeps the onboard brushless motor and aluminium filters out of sight. SLT-973 Halo pendant range hood onboard, £1674, Sirius.
About Post Author