At the first sign of a heatwave, you bet I'm thinking about when to have a barbie and what to put on it. As soon as the sun comes out, so does the aroma of grilled food wafting down the street. And it's the smell of summer, right? If you're a bit more frazzled burgers and sausages or simply lob a few briquettes in and sizzle away, I'm here to give you ideas on how to up your cooking game. And I've asked some culinary experts for their top tips to help you figure out how to barbecue like a pro…
Set up your barbecue station
Cesar Fernandez, home economist at Miele GB told me the first thing you need to do is "set up a station with all the tools you will need throughout the day, such as tongs, spatulas, brushes, marinades and plates with foil to cover food that is ready. This also means that you will not need to run back into the kitchen or wait for someone to bring something and risk overcooking or burning any food. Also, make sure all your meat is at room temperature before cooking, as this will distribute the heat much evenly than starting from a piece of meat straight from the fridge."
Do your prep
Apart from giving your barbecue a good scrub, ideally after each use, with hot soapy water, Phil Wood, of Swedish wood burning stove brand, Contura, says that "as with all outdoor cooking, you are lighting a fire, and need to ensure it's done safely. Unless yours is built in, ensure your barbecue is placed on a non-combustible surface such as a patio, gravel or paving slabs." 
If you are thinking about which fire method to go for, Phil suggests that wood definitely makes for the best flames and also infuses the best flavour into your food.
If you prefer gas cooking, again, make sure all the grills are clean, there's no debris anywhere and ensure all the connections are safely in place and your accessories fitted securely.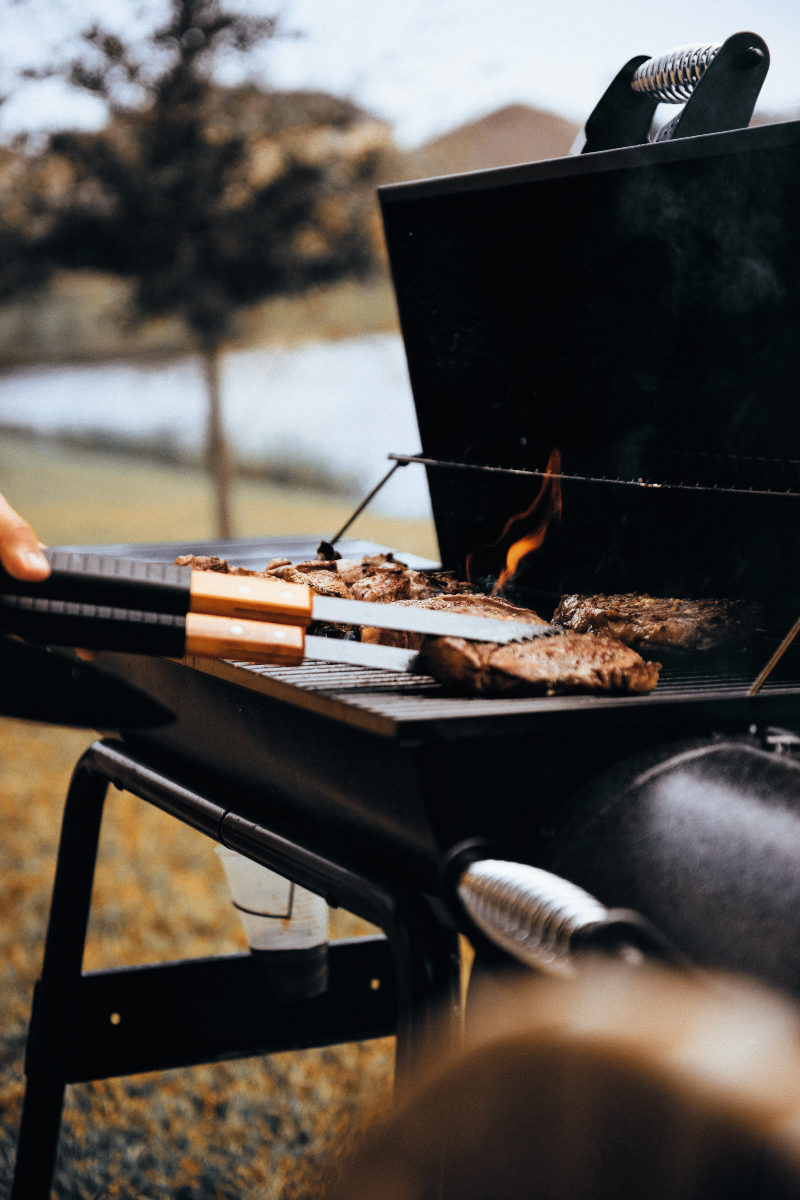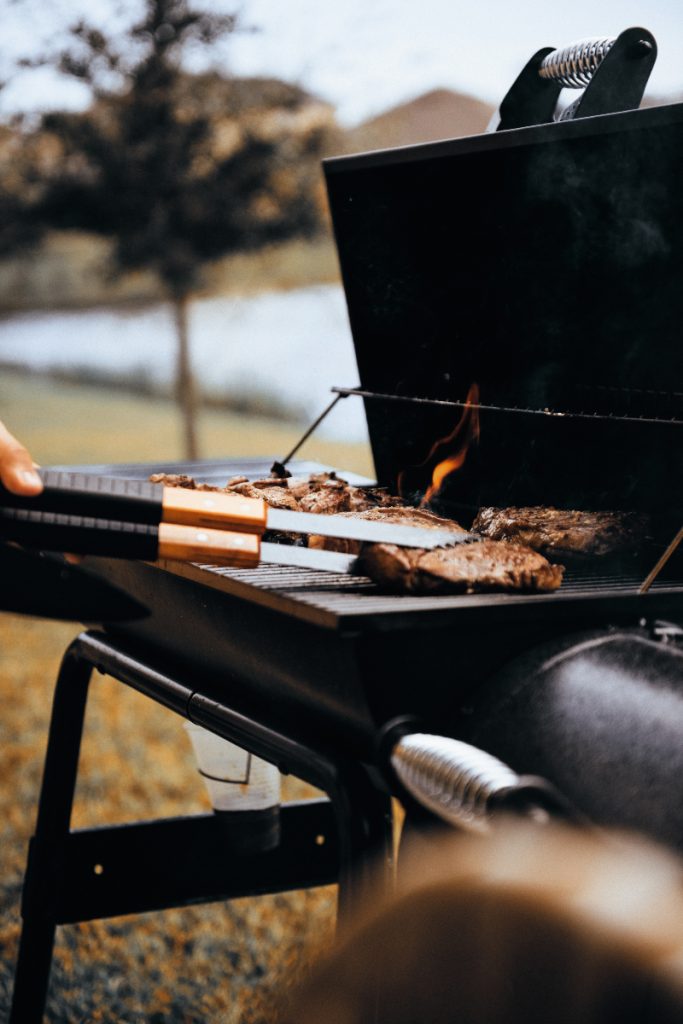 Light your barbecue (the right way)

Did you know 7,150 Brits search the web for how to light a barbecue? That's according to OnBuy BBQ Department research.  Hands up – found yourself looking for that answer, too? No worries, we've got you covered!
By using kindling and small pieces of wood to create a stack and adding larger pieces of wood as you go. But remember to not over stack, so there is sufficient airflow to maintain that slow, steady burn.
"If you've got a modern charcoal BBQ, the lighting process is a lot quicker than wood-fired, however be aware that cooking over charcoal can produce a stronger flavour – particularly noticeable in white meats and fish," says Phil. Place the coal on the grate and keep it away from the edges to contain the fire. When the charcoal is turning grey then place the cooking grills to begin cooking.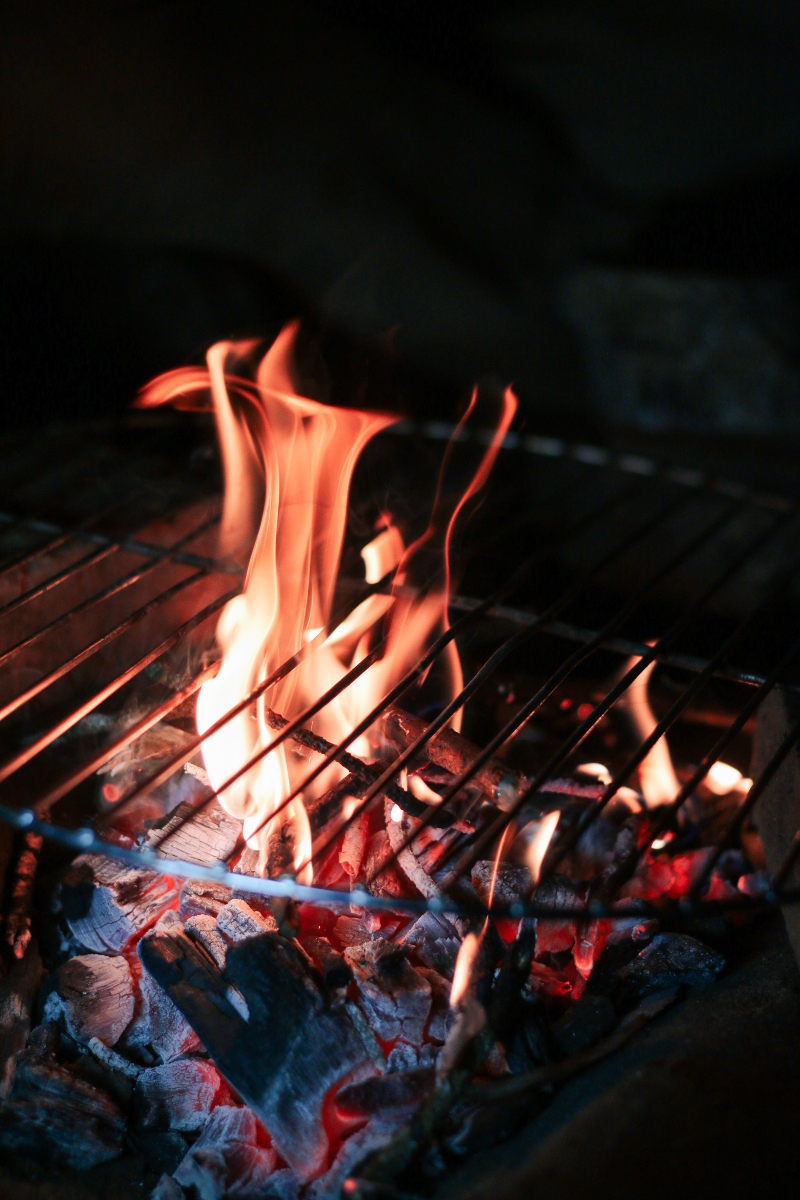 "A gas barbecue is arguably the easiest option, however, it does mean food lacks the classic smoky flavour. Try adding wood chips on top of the gas flame, or cooking food on a water-soaked wooden plank. Fruit woods such as apple and cherry will create an aroma that will permeate the food with a wonderful flavour. Pecan and maple woods would also work well," suggests Phil.
Sounds delicious, now let's move onto the cooking method.
Which method should you use?
Weber's barbecues are designed for lid on cooking, which controls the temperature and ensures the smoke circulates inside the grill, enhancing that barbecue flavour. By keeping the lid shut, your food will be juicer and it cook faster.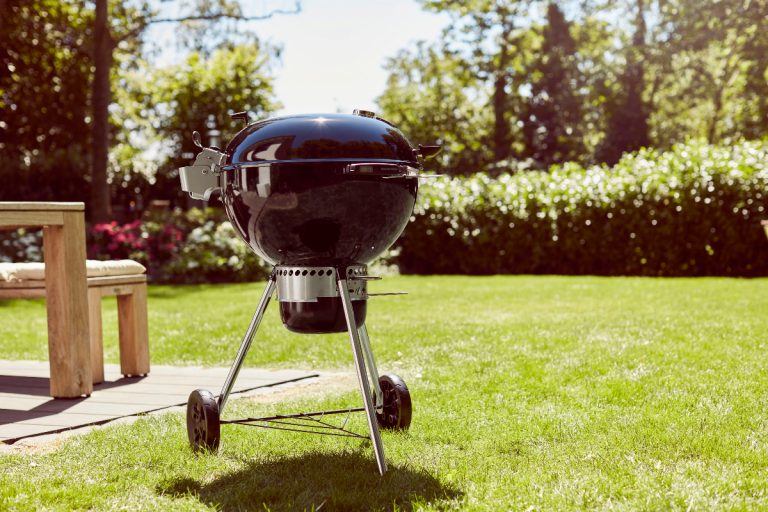 The experts there have three key principles to successfully barbecue your food and they are as follows…
The first cooking method is directly placing the food over the heat, which works best for food that takes less than 15 minutes such as steaks and burgers.
The indirect cooking method is where food is not placed directly over the heat and the food will cook through the heat circulating inside the barbecue. This method is great for foods that take longer than 30 minutes to cook, such as a roast.
The 50/50 cooking method uses both the direct and indirect cooking methods, which can be used for food that takes between 15-30 minutes such as thicker cuts of steak and sausages.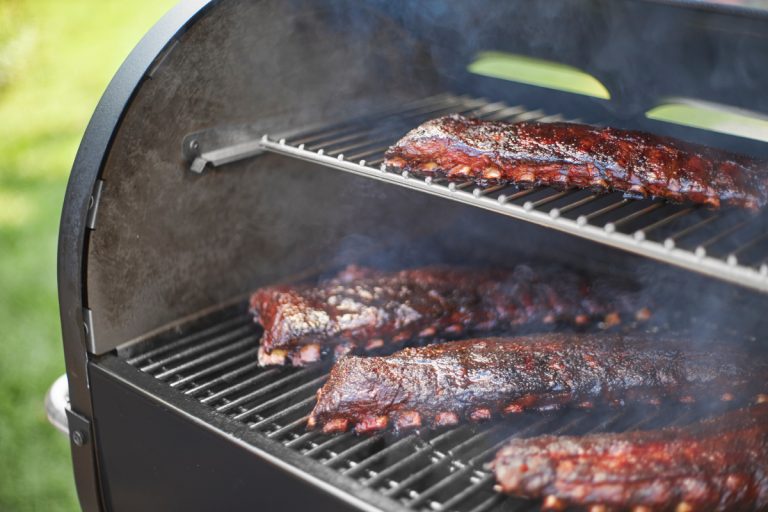 Get the temperature right
Judi Rose (@judirosecookery), food writer, consultant and culinary expert says one common mistake is overcooking your food when barbecuing. Don't assume an extremely hot barbecue is the best choice as meat continues to cook even when you take it off the grill and let it rest on the warming rack. So, it's very important to know when to take food off.
Tip: The most accurate way to tell if your food is cooked is by using a meat thermometer – this way you will have perfectly cooked meat every time – BBC Good Food has a good guide to thermometers here.

Keep an eye on the time

Vegetables such as onions and potatoes take much longer to cook than meat. Judi's trick is to chop the onions, peppers and other vegetables, drizzle a bit of oil, add a dash of salt and microwave them or toss them in a pan to take the rawness off. This way you will ensure that your vegetables and meat will be ready to be served together.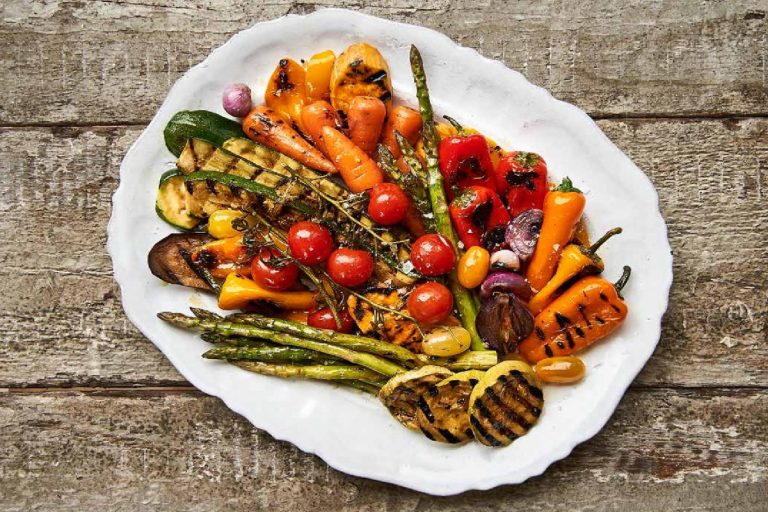 Choose your dishes carefully
Be careful when cooking chicken as breasts can easily go dry, whereas thighs are rarely overcooked. Fish is a bit more difficult to cook directly on a grill, so Judi recommends going for tuna or salmon and using a grilling plank, which is a thin piece of wood where you would place your fish and then put it on the barbecue. You will get lots of flavour using this trick. If you are cooking an entire fish, you can wrap it up in foil and cook it slowly.
"I always have dip and nibble bowls to take the edge off your guests' appetite while the barbecue is cooking," says Judi. "Also, don't put too much pressure on your shoulders to cook all the food in front of your guests – you can make your life easier by preparing salads and sauces beforehand, plus grilling a delicious platter of vegetables."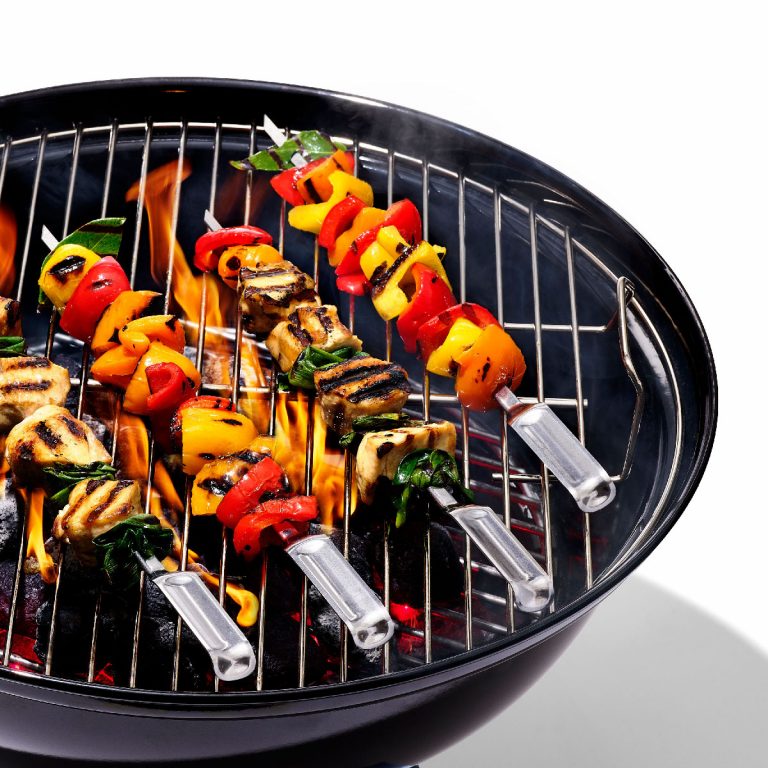 Barbecue like a pro: Be adventurous
Remember how much you can do with a barbecue – think outside the burger and your classic sausages. Why not try cooking along a theme such as a Mediterranean-inspired barbecue with Greek-style chicken and salad, or a South-East Asian barbecue.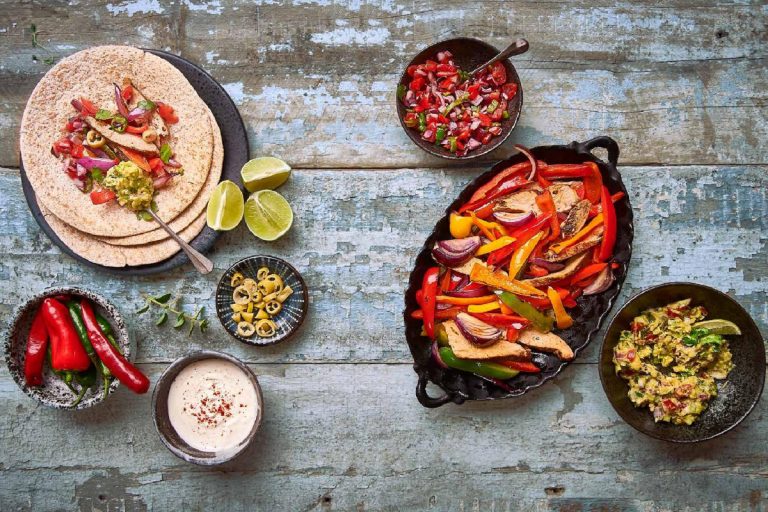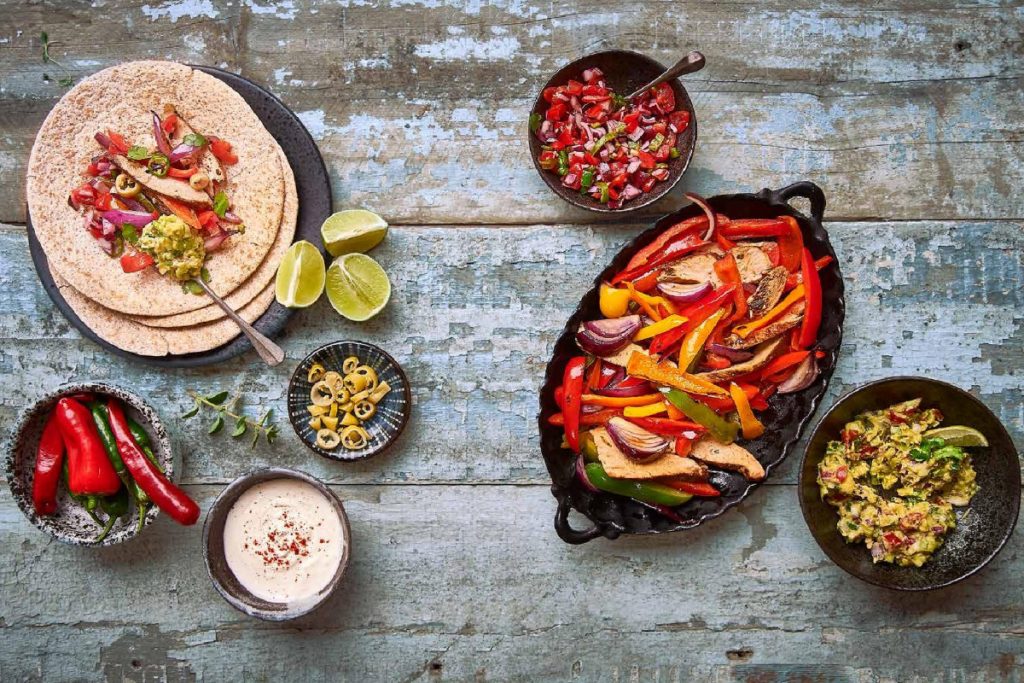 Don't have an outdoor area to set up your barbecue?
You can always enjoy a delicious barbecue inside, too. Cesar at Miele GB says "If you don't have access to an outdoor space or the weather is not permitting, you can always replicate a BBQ indoors with a griddle plate."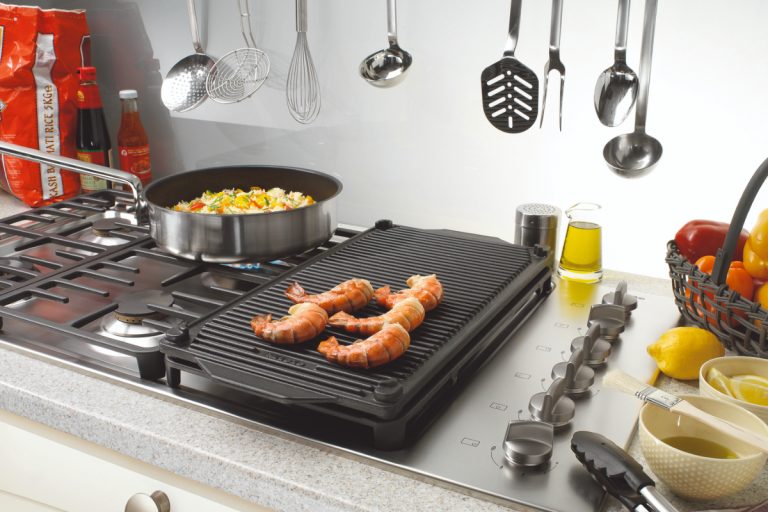 Tip: "There's always the temptation of constantly flipping, poking and reserving food but try to refrain from doing so. Pressing a burger will only release all the juices and will give you a dry one when you're ready to eat. Only turn when you need to cook the other side and let the barbecue do the rest," says Cesar.
What do you say, feel like you're ready to barbecue like a pro now?
Featured image: Unsplash/ Contura
About Post Author