Lily Pebbles' kitchen is a thing of wonder. As you probably know, Lily is an Instagram and YouTube star known for her style, beauty and lifestyle blog. So I was pretty excited to see her kitchen and how she'd injected her personality into her new open-plan space. And when I stepped into her home, I certainly wasn't disappointed.
Lily Pebbles' kitchen is ultra-stylish. It includes lots of rich blues, plush furniture, parquet flooring – a fabulous bar area – Shaker-style doors and the very on-trend bespoke steel glazing windows. (Lush!)
As we sit around the dining table, a fresh frothy coffee steaming away in my hands, Lily explains that when she and her husband Rich first moved in, the décor was "pretty intense" – including bold, colourful wallpaper and gothic features.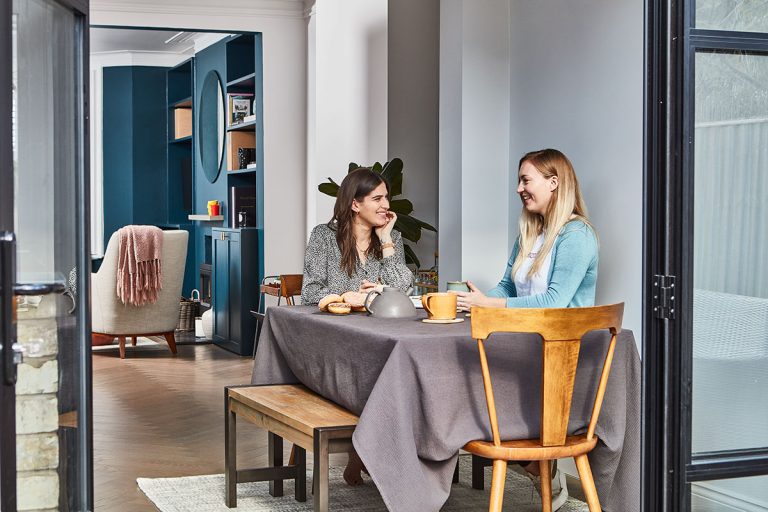 She knew instantly that she had to sort out the small kitchen, as it was awkward to move around in. The solution? Removing interior walls between the kitchen and the living and dining rooms. In addition, she added a 3m single-storey rear extension.
Lily Pebbles' kitchen was designed by Herringbone Kitchens, who created a classic-contemporary space. Lily tells me the brief was to create a welcoming hub of the home, with plenty of preparation room. She also wanted to use hard-wearing materials the couple wouldn't have to worry about.
Lily Pebbles' kitchen is ultra-chic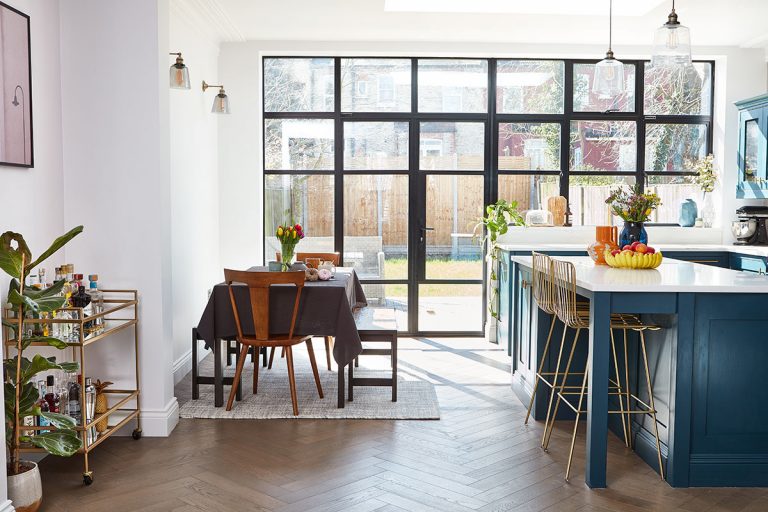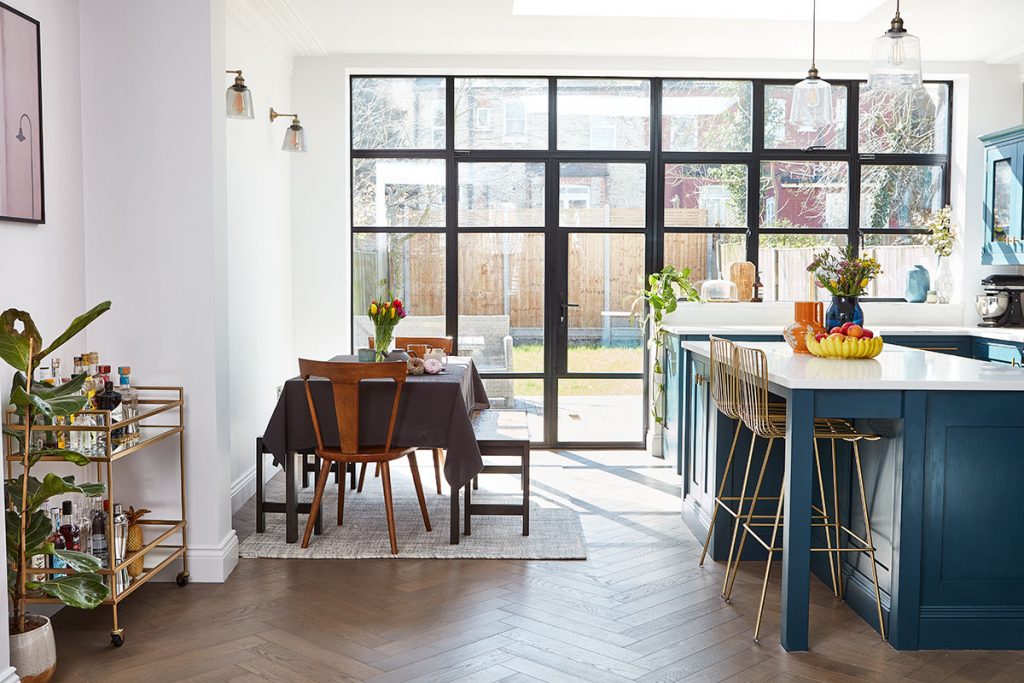 She says their initial plan was to have one run of cabinets, but they eventually chose an L-shape with an island to the side of the room, as it provided as much worktop space as possible. An island was key, as Lily Pebbles always wanted one – especially with a marble worktop. However, she chose Caesarstone's Statuario Maximus quartz instead, as this is much more durable and not at all porous.
More on Lily Pebbles' kitchen
A double larder is another key feature of Lily Pebbles' kitchen. She laughingly tells me that she loves to show it off, and that it makes her feel "very grown up". (I can relate – this is how I felt when I bought a tumble drier). But Lily's favourite thing is the boiling-water tap. She sees it as a "game changer" – like so many homeowners who have taken the leap.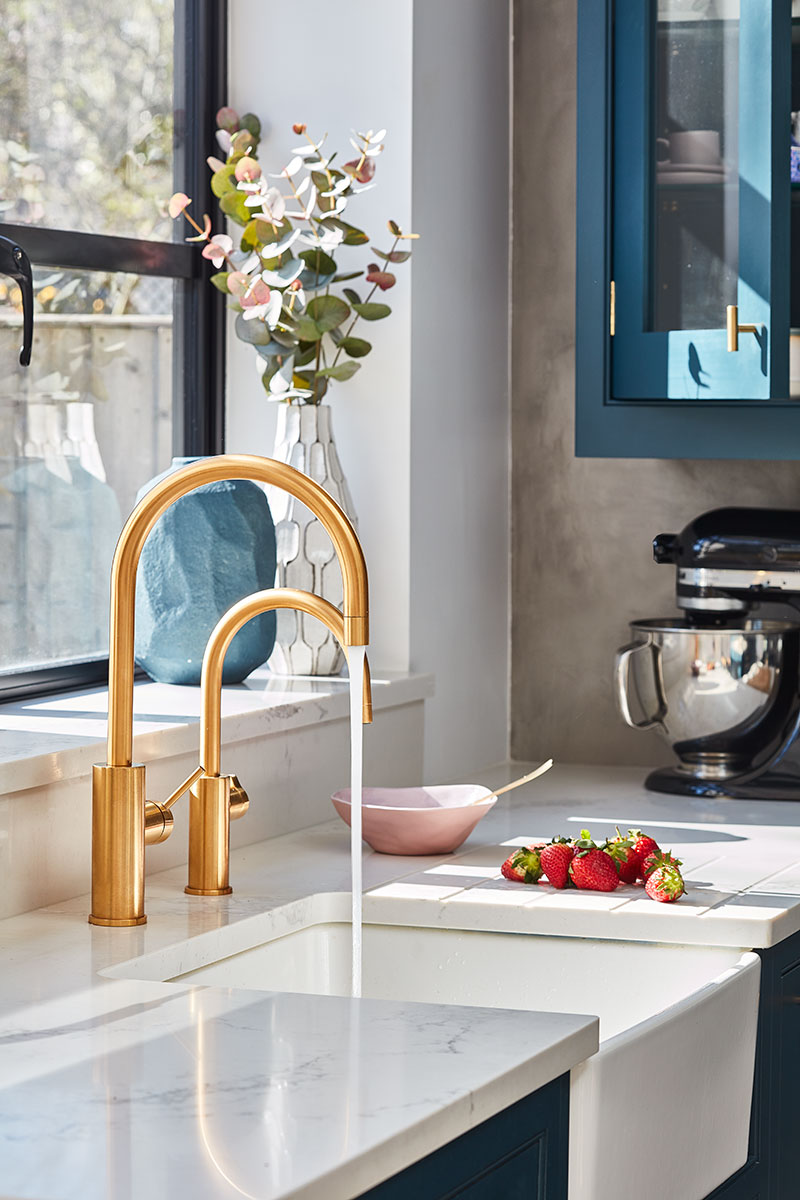 Lily's sources of inspiration
Lily spent months saving photos on Instagram and Pinterest, and tearing pages out of magazines to inspire the décor. The scheme for Lily Pebbles' kitchen was actually built around Farrow & Ball's Hague Blue, which was used on the walls in the living room, and which inspired the colour of the cabinets.
A suite of black appliances tie in with the doors and windows, including the range cooker and extractor hood. The micro concrete splashback is a perfect contrast to the more traditional Shaker cabinets. Finally, large-format parquet flooring prevents the room from looking too busy. At the same time, placing it lengthways makes the house feel longer, while connecting the different zones together for a sense of flow.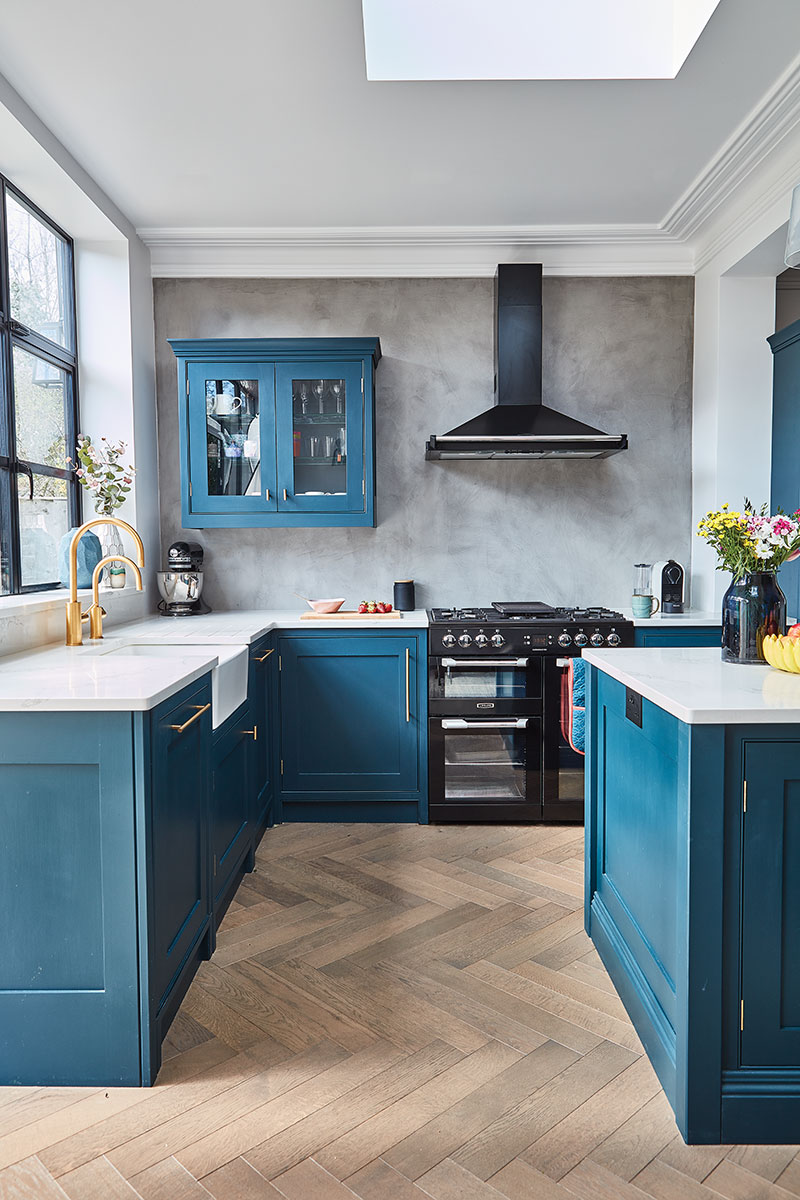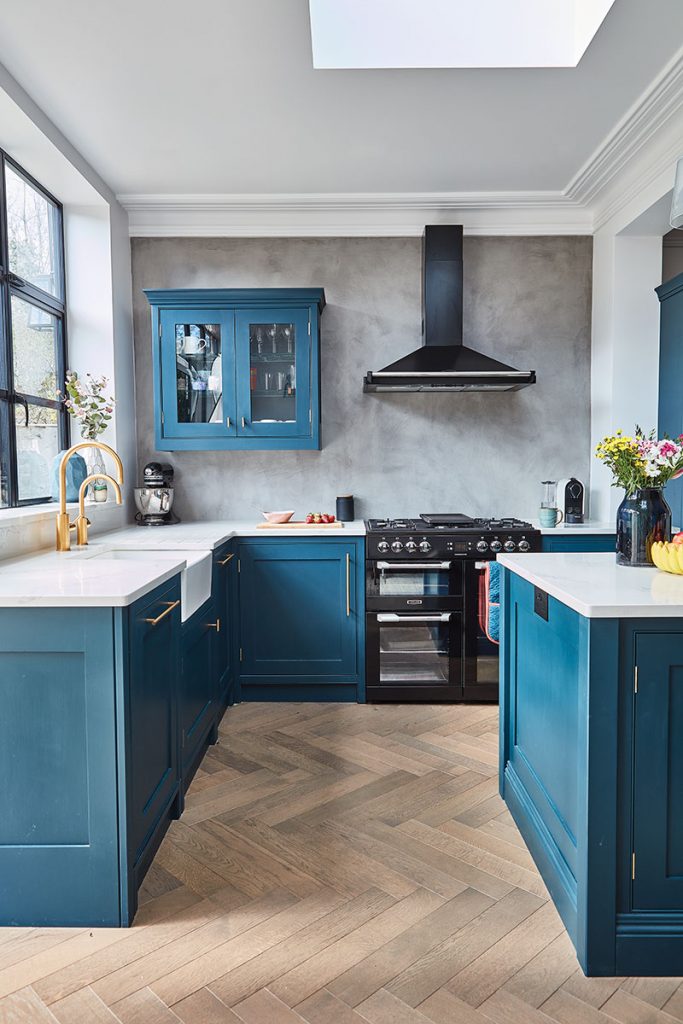 With my coffee nearly empty and the shoot about to start, I ask Lily how the new space has affected her life. She explains that the way she feels about hosting has now totally changed.
And that the kitchen has encouraged her and Rich to spend more time at home – they would now choose staying in over going out any day. We would too if we had her kitchen.
Photography: Malcolm Menzies
Feature image: Lily says her new kitchen has completely transformed how she uses her home.
So, did you love this feature on Lily Pebbles' kitchen? Then you'll enjoy our Day in the Life of Linda Barker.
About Post Author