If you asked me to close my eyes and imagine a kitchen with concrete worktops, stainless steel, and matt black cabinets, I don't think you'd blame me for imagining a cold, industrial room. That's exactly what I thought I would encounter before arriving at Grace Wasyluk's open-plan kitchen-diner.
However, as soon as I walk into her industrial-style kitchen, I'm instantly struck by how elegantly she's used these traditionally harsh materials. Styled with antique furniture, splashes of pastel pinks and greens, and a white-washed wooden floor, the overall look is, in fact, soft and homely – pass me a cuppa.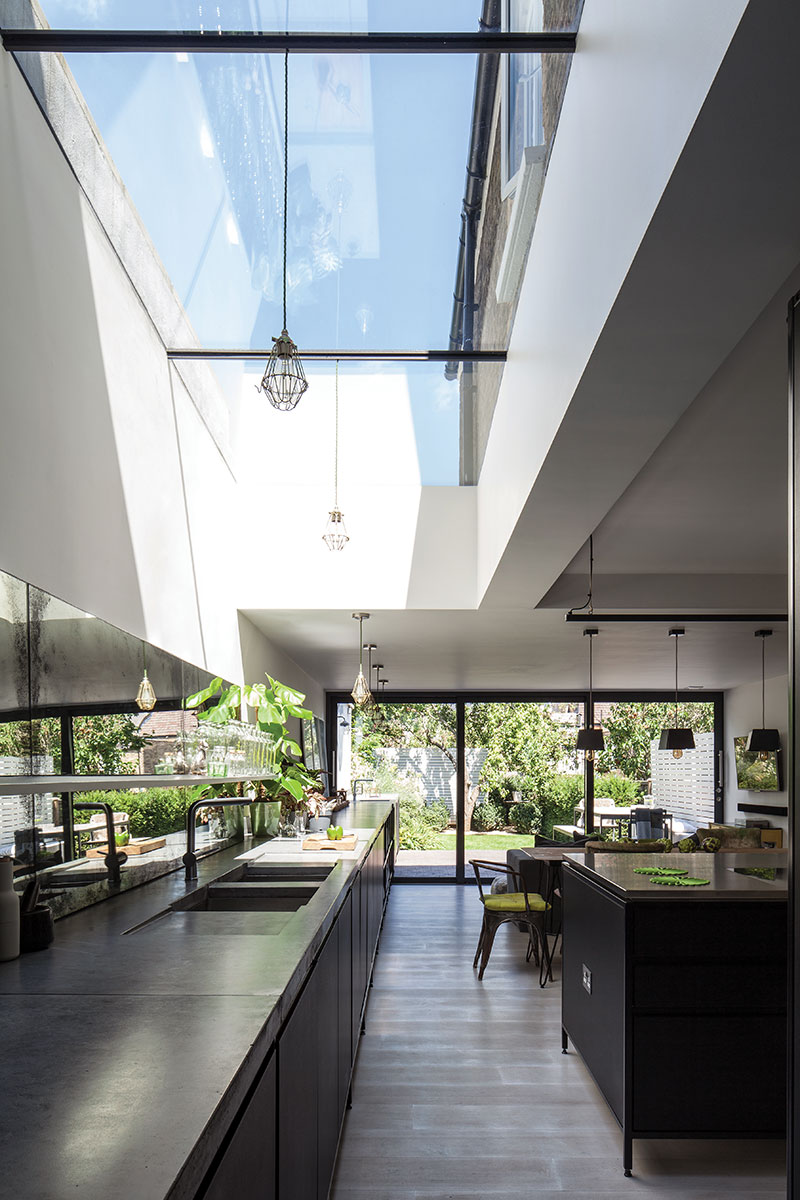 Grace tells me over a glass of cold white wine in the sunny garden that what makes the space such a success is balance. Not only with regard to the kitchen, but the entire careful renovation.
As Grace, whose job is in interiors, and I continue to chat about her gorgeous home she explains that her and her husband Remy decided to move out of their flat in Stroud Green, north London, to upsize and start a family.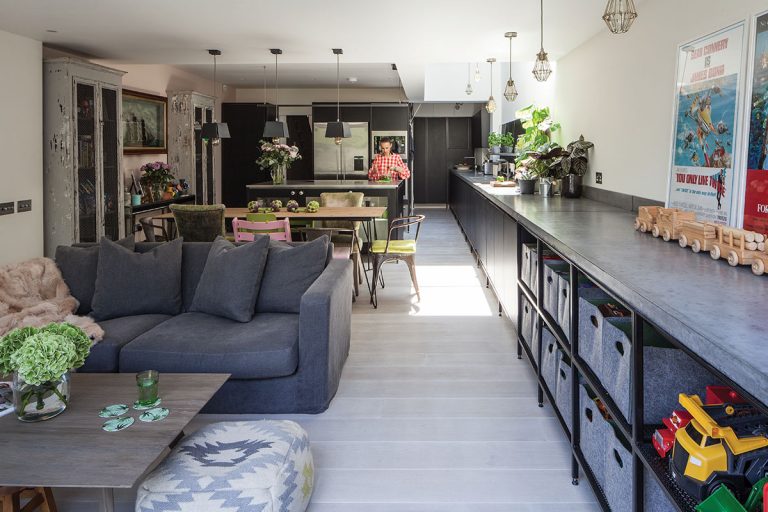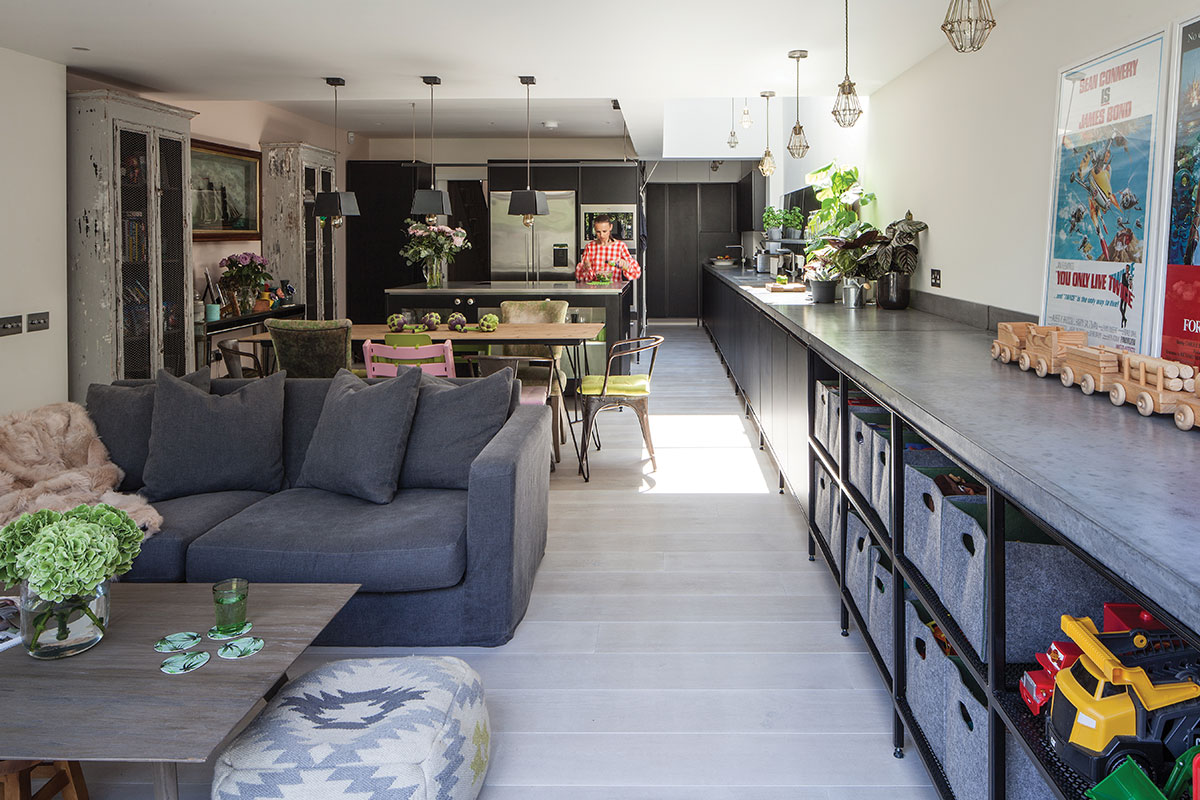 They found this Victorian terraced house 15 minutes walk away, moved in, and spent the next three years discussing and researching how they wanted their dream home to look. That was all going on while they welcomed their children Ethan, four, and Iris, two. Don't you just love it when things go to plan?
When they were ready for work to begin, Grace tells me they sought the help of architect Trevor Brown. They found him online after searching their postcode for similar completed projects (great tip!). The works included a single-storey side-return extension to create an open-plan industrial-style kitchen-diner with a cloakroom and utility.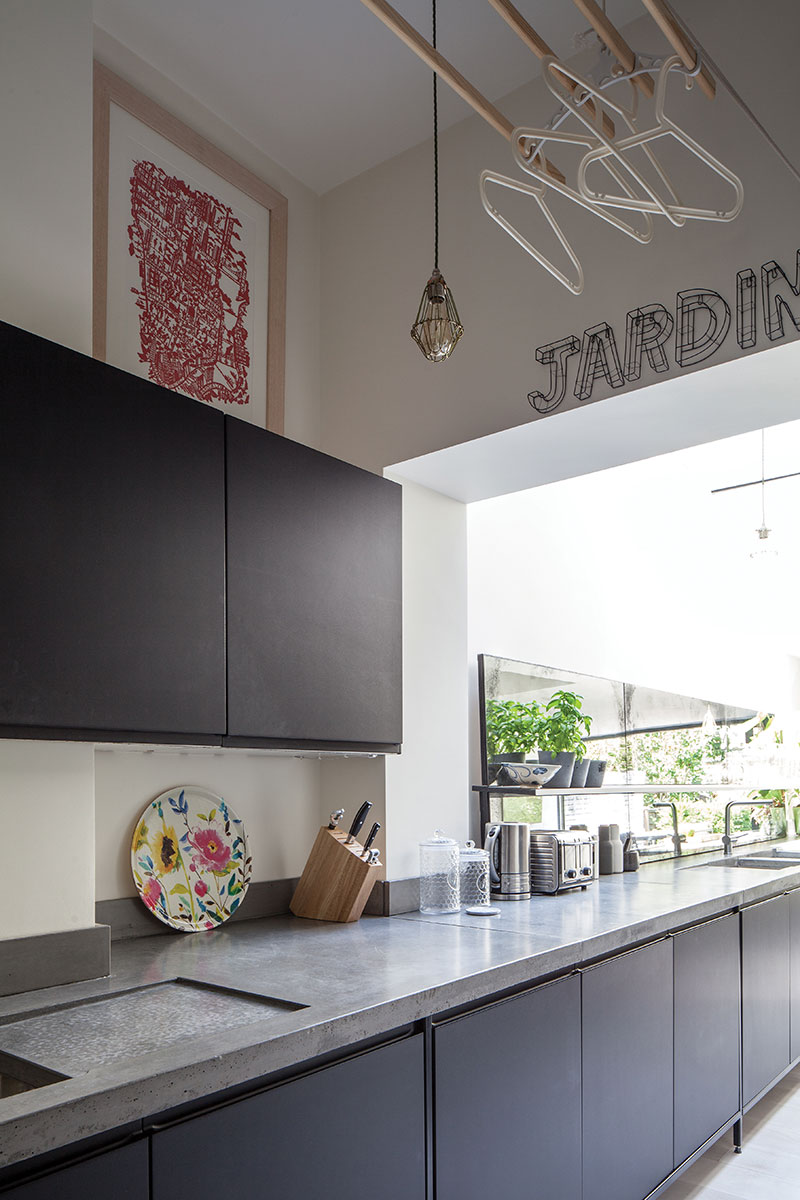 How they created the family bathroom
It also included reconfiguring part of the upstairs into a family bathroom. And also using some of the space to add an ensuite onto the back bedroom. The brief: it had to be both aesthetically pleasing and practical for family life. (Remember – balance is the key here!)
One of the best things about the new layout is the dreamy utility area, which was created with an option to either be closed off, creating a tidy cloakroom with adjacent toilet, or opened up to allow a good flow through the space. OK, hands up ­– who else needs something like this in their life? Alongside an industrial-style kitchen?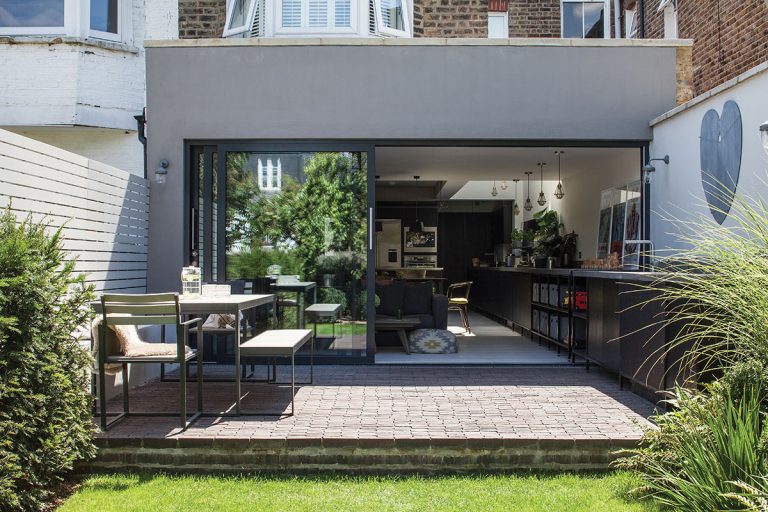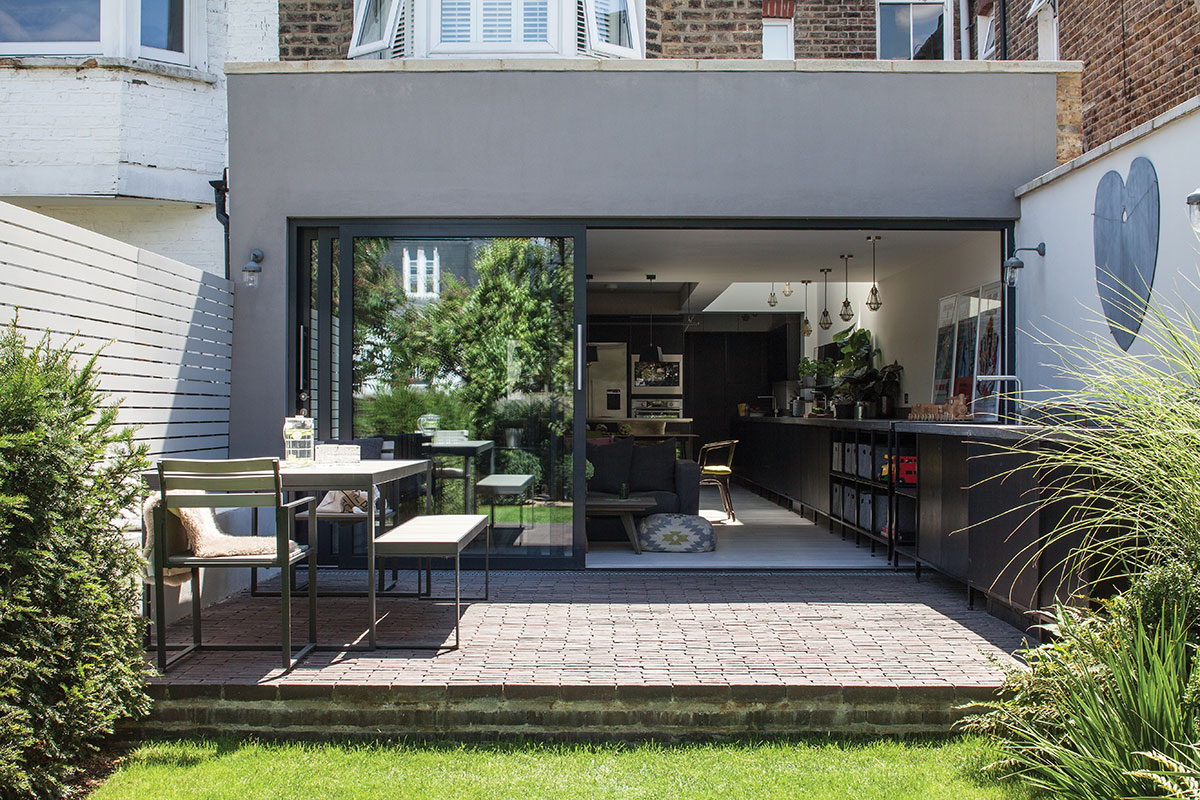 While the utility is of course handy, it's not my absolute favourite feature. That has to be the striking, utterly impressive 16-metre concrete worktop running through the industrial-style kitchen. It runs the length of the entire room and beyond to the garden. I mean, wowzers!
Grace explains that while it was one of the biggest things she splashed out on, it's also one of the most practical. It provides a large amount of storage in the cabinets and shelving units underneath.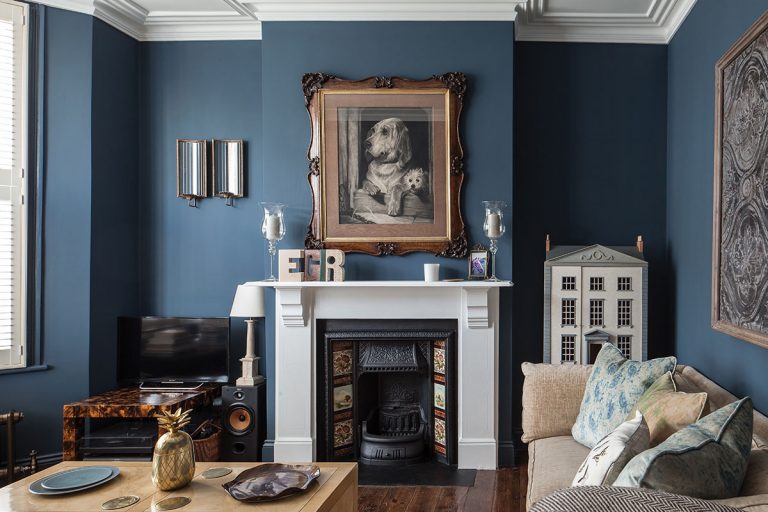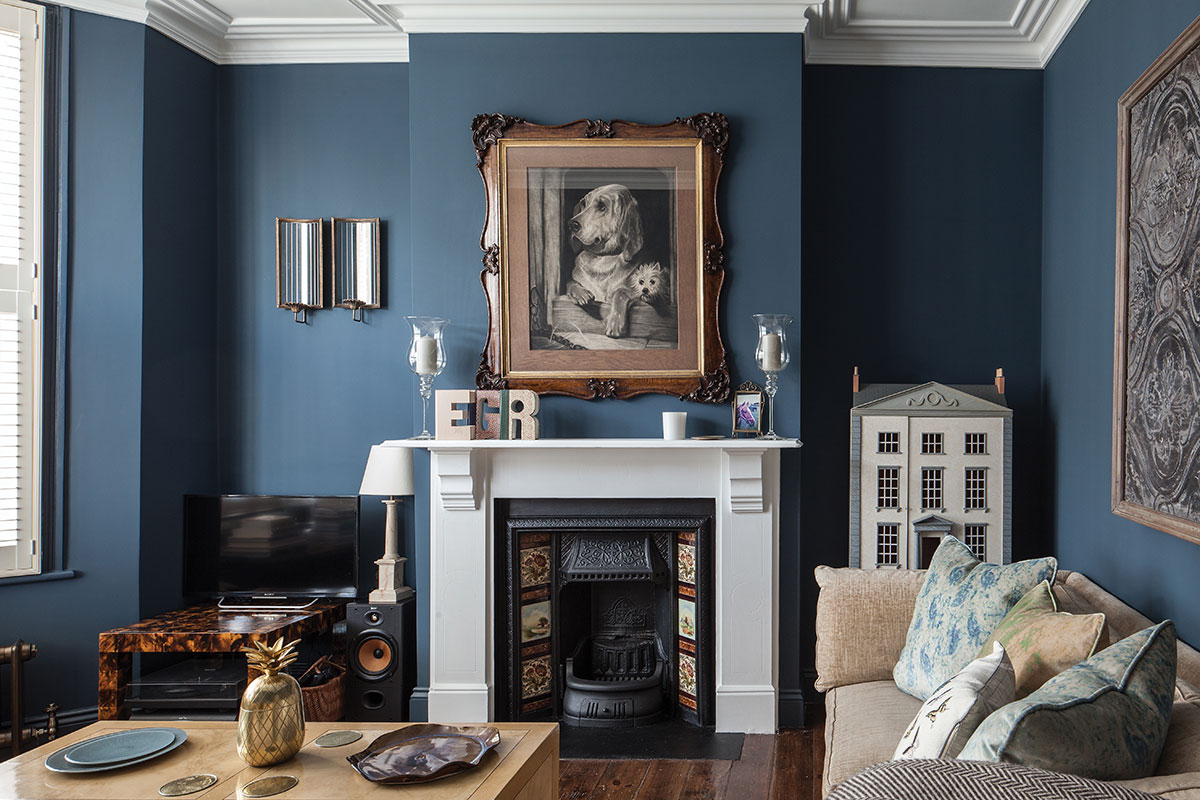 What I love most about the industrial-style kitchen
But what I'm jealous about is the garden section of the work surface includes a sink and barbecue. It's erfect for cooking outside, when the British weather allows for it, of course.
The rest of the space is zoned, with a practical industrial-style kitchen centred around the island, a dining spot, and a seating area where the open shelving starts. You can picture it now: Grace working away at the dining table, Remy cooking up a storm in the kitchen, and the kids playing in the living area.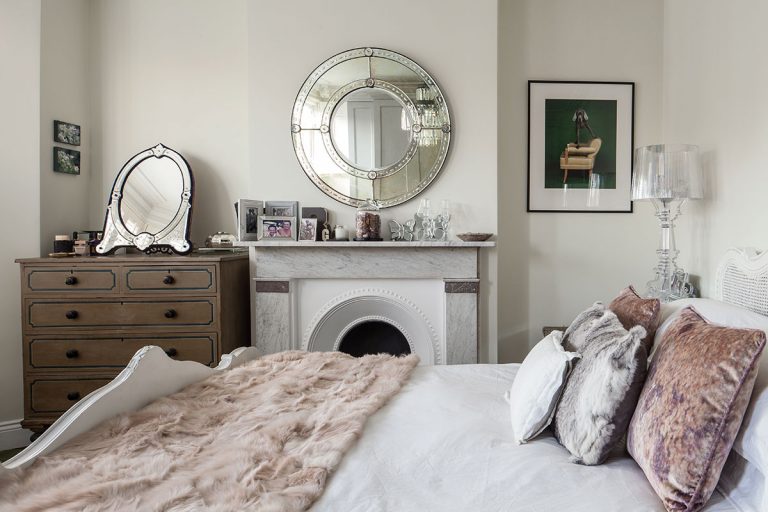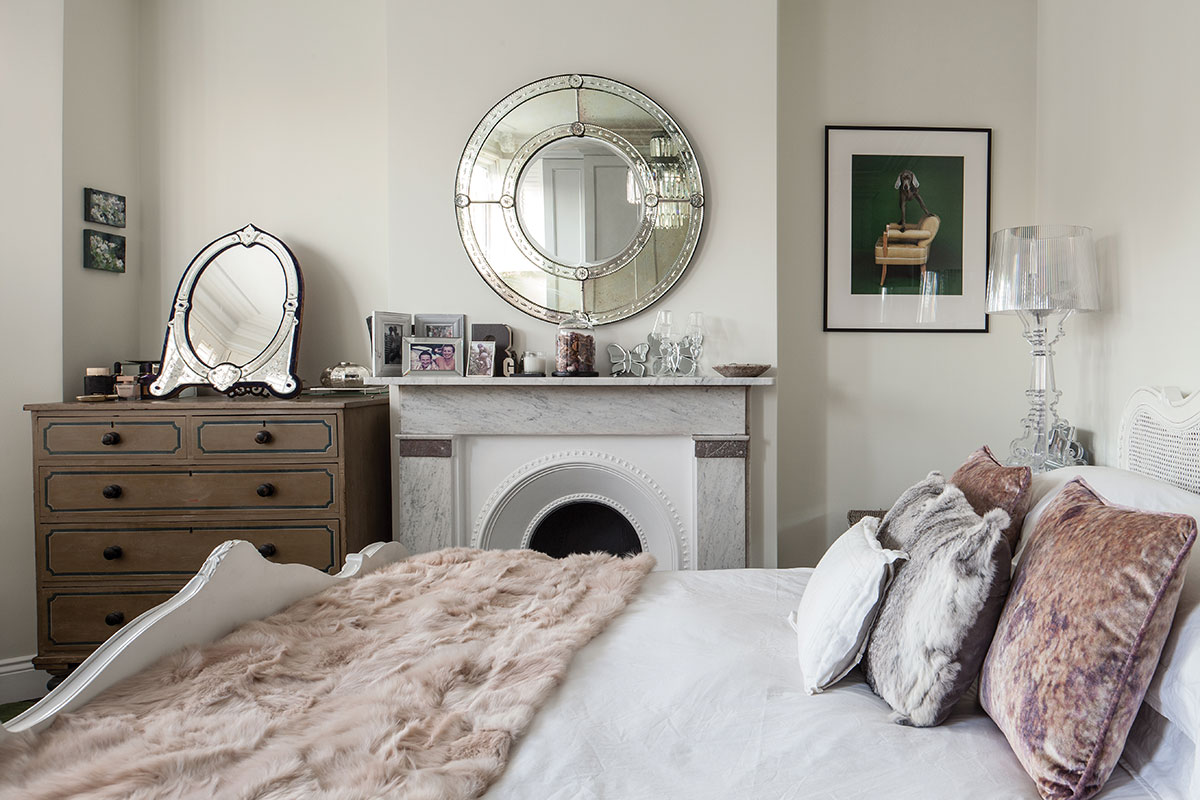 I say as much, and Grace laughs and agrees that that is exactly what happens in her industrial-style kitchen. Even if it does sound "clichéd", she smiles.
The finished result is not only stunning but functional too. It's clear that Grace has been triumphant in gaining that balance she was always after – and spectacularly so, I reckon.
Photography: Adelina Iliev
Feature image: Grace has created zones in her industrial-style kitchen, perfect for all occasions, such as working from home.
So, did you love Grace's industrial-style kitchen as much as we did? Then you'll also enjoy our feature: Create your ideal family bathroom.
About Post Author