Browsing Category
bedroomprojectplanner
A bedroom planner to help you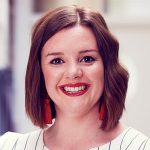 When you're looking for bedroom ideas, the best thing to do is to gather as many things you can and start a moodboard. Yes, a bedroom planning guide will help of course, but a moodboard will help nail your vision before you buy anything or even paint a wall.
Creating a moodboard is one of the most fun parts of planning a decorating project. It's a chance to look at all the things you like – think colours, patterns, textures, architectural styles (you name it) – and start your journey towards what your finished interiors project could look like.
Use social media sites like Pinterest and Instagram for inspiration and print out any pictures you like for your moodboard. Tear out things you like the look of from magazines; curate any photos you like – this could even be photos you've taken on holiday, around where you live or of something that means something to you.
Read my tips on how to do it right
…
Lindsay
Thinking about having a loft conversion? We answer your questions

Is your attic space just gathering dust and old baby clothes? Can't extend any more on the ground? Well, perhaps it's time to look up and undertake a loft conversion. Perfect for adding a main bedroom suite, or a couple more guest rooms, there's a whole host of things you can do.

Of course, installing a loft conversion is a rather complicated process, with lots of things to consider – from layout, to planning permission.

So, below, we've answered some of your most common questions. If you have any others, please feel free to ask away in the comment section below.

Are there different types of loft conversion?

Yes, there are three main types – internal attic remodels, dormer additions including hip-to-gable solutions, and projects that require the full removal and rebuild of the roof, such as a mansard conversion.

How much do loft conversions cost?

A typical UK loft conversion will cost anything from around £40,000, however this can vary dramatically depending on the project and the final fixtures and fittings you use. Remember, always get at least three quotes and compare them like for like (by doing this, you might find the cheapest isn't necessarily the best option to go for.)

Download your FREE Project Planner Kit pack here

Yes please

If you're wanting to be a bit more careful with your pennies, an attic conversion is usually the most cost effective. This is because the existing space is transformed by installing windows into the roof slope with insulation added and the floor strengthened.

However, dormers are the most common because of the additional space they provide with the relatively simple building work of adding the dormer to the roof.

What are the building regulations for loft conversions?

Ok, the nitty gritty. If you're going to undertake a loft conversion, you're essentially changing its use into a 'liveable space'. This means it needs building regulations approval by a qualified building control inspector. (These regulations are put in place to make sure you're safe in your property!) You can gain this via going through your local council.

The regulations cover everything from structural safety to insulation and drainage.

Planning permission for loft conversions, is it needed?

Thankfully, under current laws, a loft conversion doesn't usually require planning permission, as most fall under permitted development.

However, there are certain limitations. For instance, materials must be similar in appearance to the house, and it must not exceed the height of the existing roof.

Talk to your builder or architect about this

How can I make it light?

Roof windows are ideal for loft conversions, as they open outwards to create uninterrupted views and a feeling of extra space. The number and size you choose will have a huge impact on the look and feel of the space.

For a real wow factor, why don't you convert one of the walls to be mainly glass – creating beautiful views from your bed or bath. (Just make sure your neighbours won't be able to see in, however!)

What can I do with awkward height walls?

Lots of things. You can put a desk, dressing table or low seating in the areas where there is limited ceiling height.

Also don't be afraid to make a feature out of any slanted or angled walls by using darker hues or bold wallpaper on them – this will help create a cocoon-like feel. Adding storage in the eaves is also a great way of utilising space.

It also pays to prioritise elements that require the full ceiling height, such as showers or wardrobes, while compromising on other things that require less headroom such as sitting in bed, using the WC, or other storage.

If space allows, a walk-through wardrobe is a great way of connecting an ensuite and bedroom. Bespoke cabinetry will be able to make use of even the most awkward of spaces.

Can I have a bathroom in my loft conversion?

Absolutely. But, you'll have to think about things like piping placement, and water pressure. Your builder or architect will help advise the best positions for the fixtures and fittings.

If you have an awkward space, consider a bespoke shower screen made to the exact dimensions required, and installing a hand-held shower.

Need help with your renovation?

Drop us a line to feature in Drawing Board (or if you fancy a chat)

Get in touch

Come say hello