Here's a question: where in Europe do you think people live in the smallest houses? If your answer was 'the UK', then congratulations I guess – that's the correct answer.
We'll get on to how to renovate a small bedroom in a minute. But this is relevant, as the average house in this country, according to research, stretches across 76.2 sq m. In comparison, homes in Germany are on average 109 sq m big, and people in Denmark have a whopping 137 sq m to make into a home.
But don't worry if you're spatially challenged, especially if you're wondering how to renovate a small bedroom. For one, you're in good company as a whole chunk of the UK is in the same situation.
On the other hand, there are a whole host of clever tricks and ideas to turn your compact space into a sanctuary to rest and recharge.
The biggest challenges: how to renovate a small bedroom
First things first: when you set out to create a new scheme, your key focus should be on banishing clutter.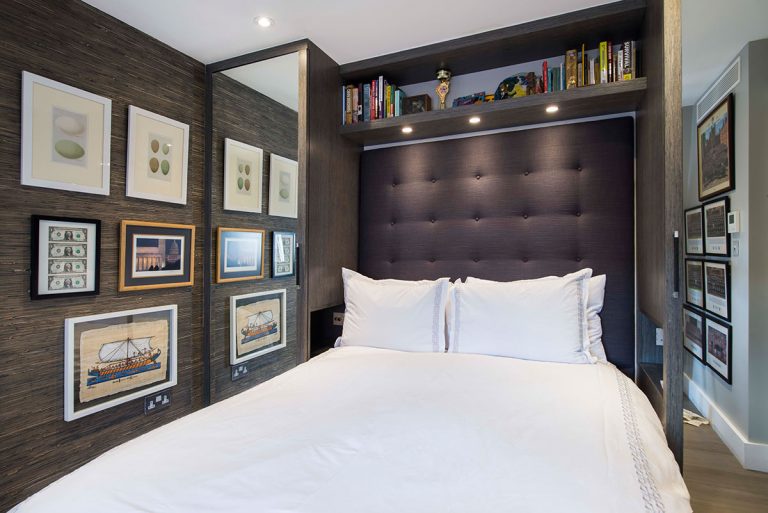 A 'bijoux' space often lacks free floor area and storage, which in turn leads to clutter lying around.
It affects your comfort levels, yes. But having a lot of stuff occupying surfaces also means your scheme will never look tidy, no matter how hard you try.
So, when you wonder how to renovate a small bedroom, it won't be done with a lick of paint and a new bed.
Instead, plan in proper storage. This can be freestanding furniture, such as dressers or chests of drawers, or designs built right into your walls.
If your room is under the roof and has a sloped ceiling, this is also an ideal way of using your eaves which would otherwise be dead space.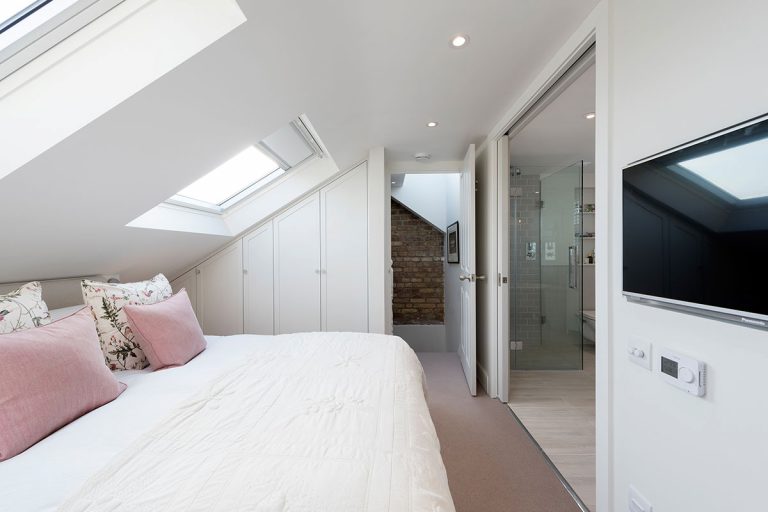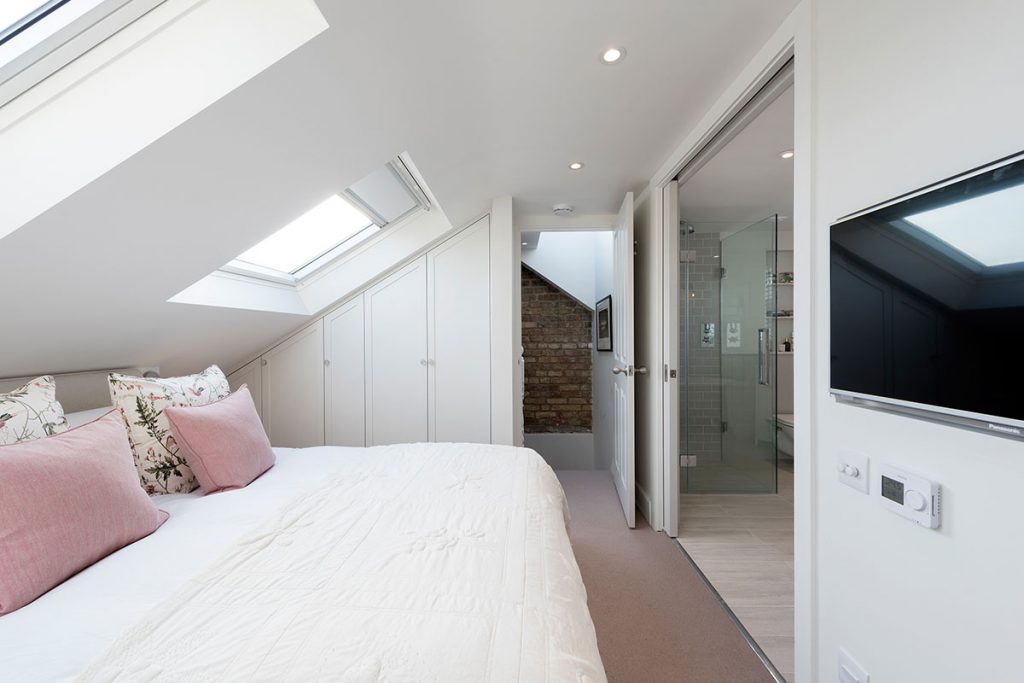 Plan your storage wisely
In fact, I had storage like that growing up – my dad built me a bookshelf, in the hope that I wouldn't need freestanding ones. (He was wrong, as the shelf was instantly full. Whoops!)
Also, don't shy away from floor-to-ceiling wardrobes. They might seem counterintuitive, but they do add up to 40% more storage space to your room. However, make sure they're not too big, because that's also not helpful.
Barbara Genda of Barbara Genda Bespoke Furniture told me to ensure none of your wardrobes is taller than 2.4m, o you can still reach it. In addition, hinged doors should not be wider than 65cm or they take up too much space when opening.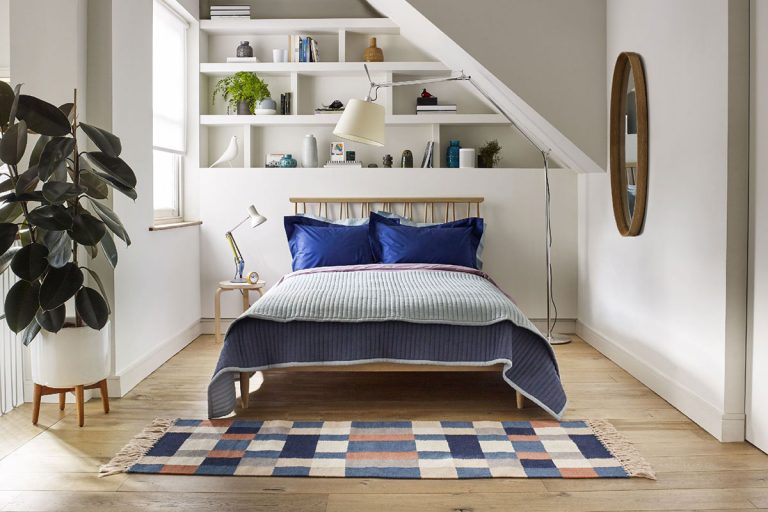 Paint them in a light colour, to make them less imposing, and you're good to go.
She also recommended trying to fit everything you own into one wardrobe, to master the bedroom clutter, but don't panic. Barbara didn't specify a size, so a three-metre design is definitely still on the cards if you have the space.
If you have the necessary floor area, you could even create a walk-in wardrobe. This would eliminate any unnecessary furniture from taking up space in your bedroom. So, if you ever needed a reason to make this particular dream come true… there it is.
Now, are you ready to give these tips a try and make your compact bedroom feel bigger? Trust me, these ideas really work…
Choosing a colour scheme
How to renovate a small bedroom: it's always advisable to go lighter. Sure, Instagram feeds are full of moody dark schemes, but they can easily suffocate a compact room while a neutral palette will make it feel brighter and airy.
That doesn't mean you have to resign yourself to white or (gasp) beige walls – you just have to be smart about your choice of colour or pattern. Soft pastels work well, although with a bit of planning you could also go for deeper shades.
"The lighter the colour, the more it will reflect available light," Judy Smith, colour consultant at Crown, told me.
"You need tones that visually push the walls away from you, and these are the pale and light ones."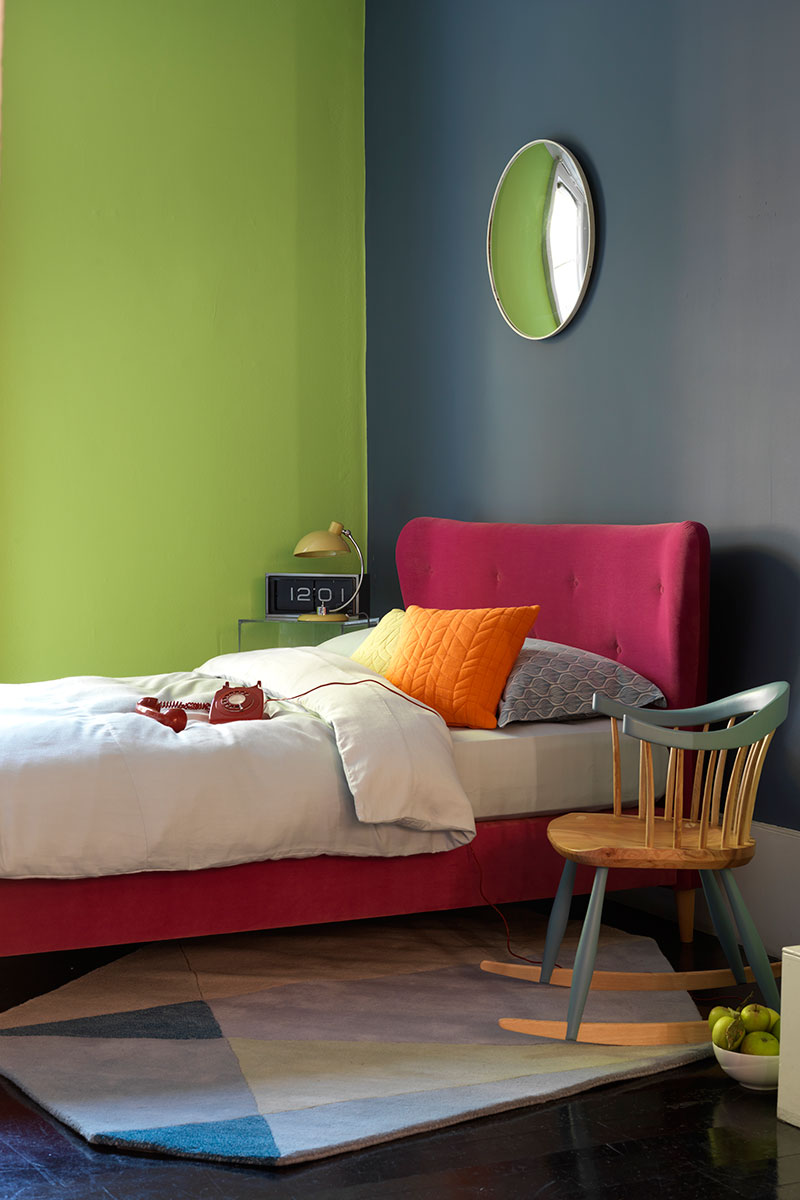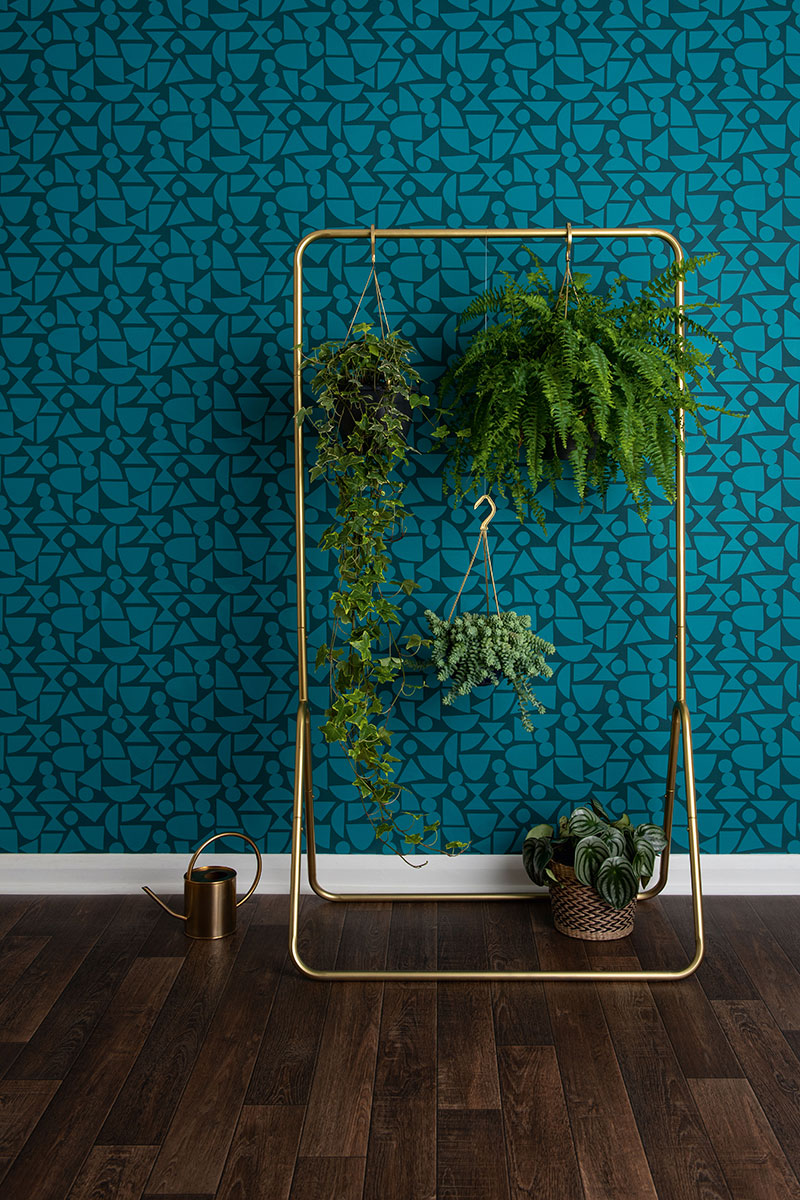 How to renovate a small bedroom: steer clear of dark floors
You should, in most cases, stay away from dark flooring, as it tends to swallow the light. Instead, this is very much the place for creams, tones of beige, or soft yellows – with a bit of pattern, if you like.
We know a dark carpet seems cosy, but according to David Cormack at Cormar Carpets, "light, neutral colours accentuate a feeling of space" – which is key if you don't have much floor area.
Pair them with mirrors or reflective surfaces, as they help bounce light around the space. For this exact reason, also consider pale furniture or headboards in light colours – but as ever, your taste is what matters too.
So if you are in love with a deep black headboard, speak to a designer to see whether there is a way of making it happen.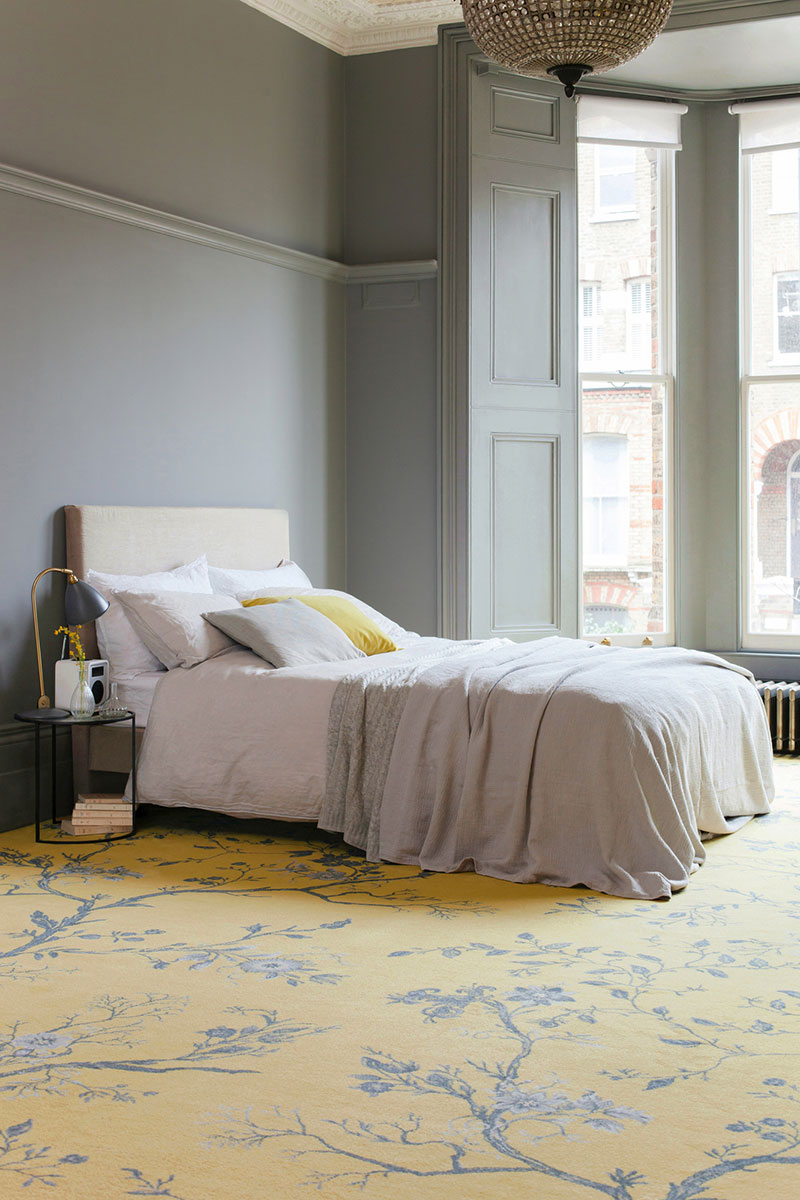 How to renovate a small bedroom: think outside the box
In fact, a large headboard might be an ideal solution to also give your room an extra storage boost.
With compact spaces, it's always wise to consider multi-functional solutions.
Maybe you could repurpose a box room or a wall cupboard into a walk-in wardrobe and free up space in your bedroom. Or why not choose a bed with storage built in, for example an ottoman or a design with drawers?
If you set out to renovate a small bedroom, it's all about being clever with what you have and making the most out of every single bit of floor area.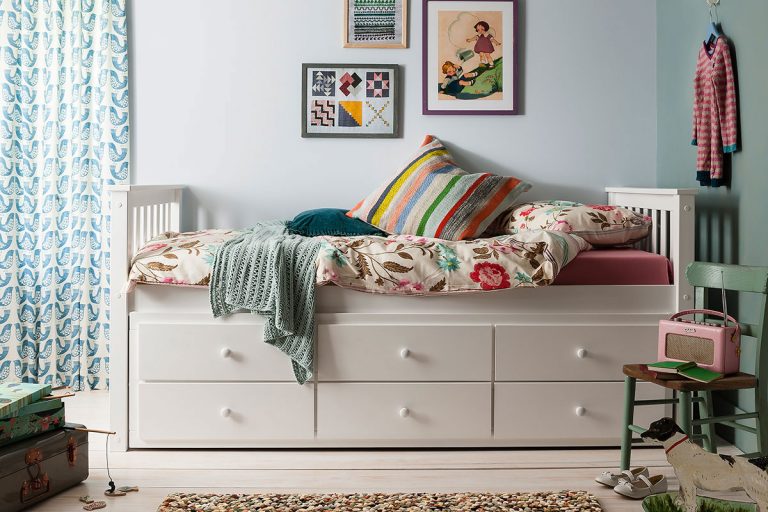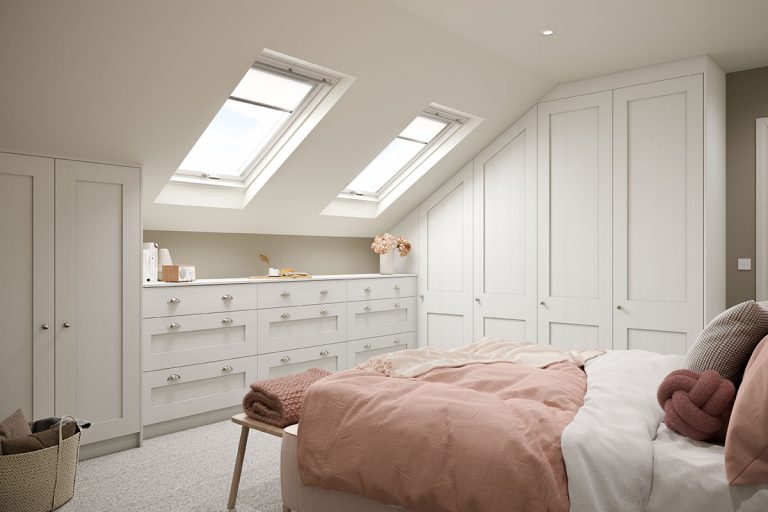 If you're anything like me, your motto is "the bigger the better". However, in a box room, a bed where your hands don't touch the sides is impractical at best. Instead, choose a comfortable design that benefits the space, for example with integrated storage, and avoid bulky frames.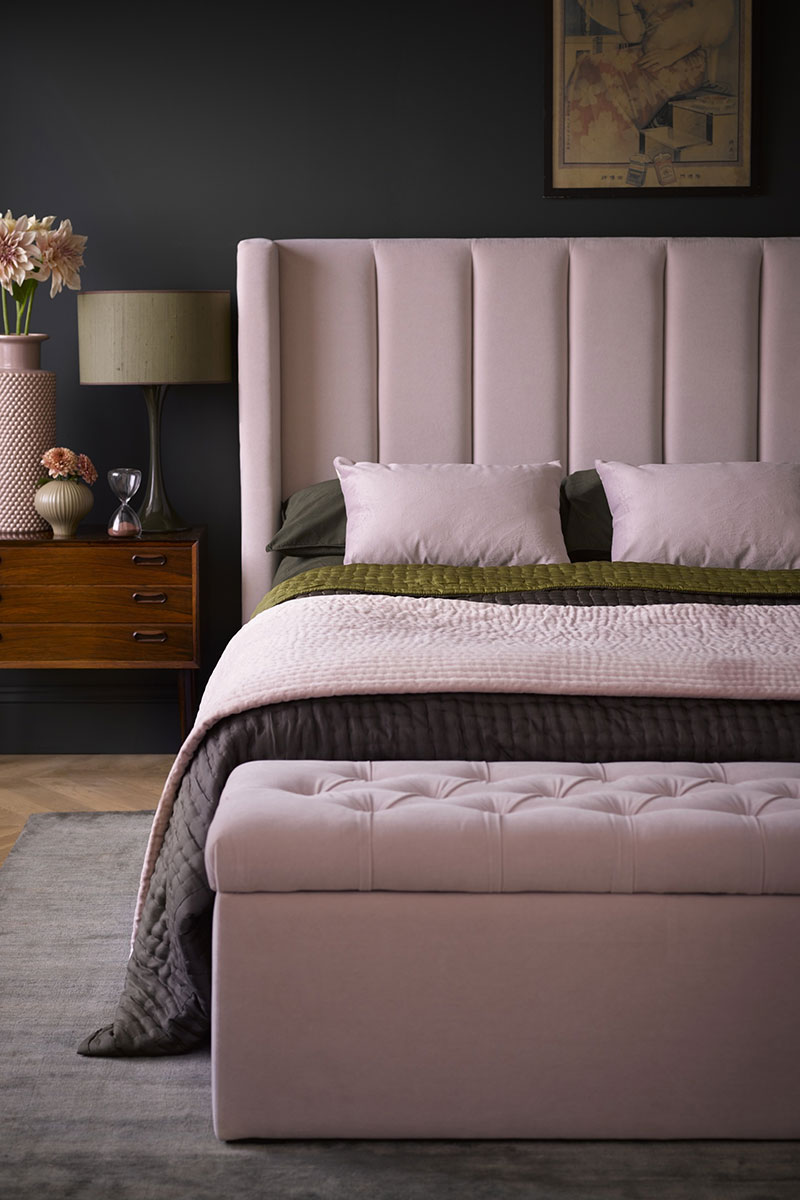 Don't rely on a single light source
Does your kitchen have a lonely bulb? Why should your bedroom?
"Choosing the right lighting is a vital part of maximising your available space," Hollie Moreland, creative director at David Hunt Lighting, told me.
A statement light is possible, but needs to fit the room size. Hollie recommends picking a semi-flush ceiling design, "as the reduced height will create the illusion of a larger space" when you renovate a small bedroom.
Don't forget the undying words of Jonathan van Ness (who, let me be clear, is the best Queer Eye guy). "There is a diva in there, but all she needs is a little bit of a bold lip" – or in this case, an injection of style.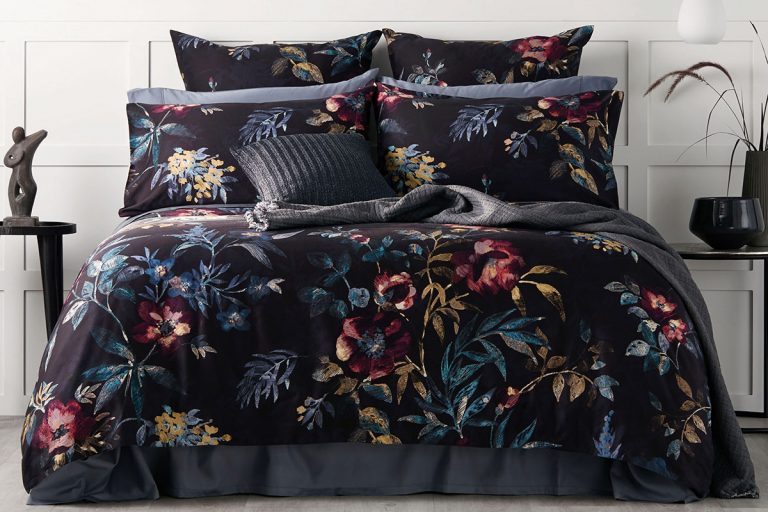 Lastly, future proof your small bedroom
These days, few things are set in stone, but don't let that hold back your renovation endeavours.
Freestanding furniture is a great solution. You can shift it around to redecorate or pack it up and take it with you on a move.
Don't overcrowd your space by buying too many pieces. Instead, pick some serving multiple purposes, for example a mirror with integrated storage.
So, over to you – what are your key tips for a compact space? And if you've already done up your bedroom, don't forget to share your pictures with me. I'm always on the look out for smart ideas.
Featured image: Choose soft, neutral colours to make your small bedroom bigger – such as this scheme by Day True. Bedrooms from Day True start from £8000.
So, did you enjoy this post on how to renovate a small bedroom? Then you'll also love How to renovate a small kitchen.
About Post Author