There are many excellent places to find inspiration for your bathroom project – ahem, we think These Three Rooms is quite good! Visiting a showroom can spark inspiration and also be that place to find design advice and support.
If you've never been to a bathroom showroom before, don't worry we can guide you. As an example, let's dive in and take a look at VitrA's newly opened flagship showroom in Clerkenwell, London.
Your showroom visit
On your first visit, you may just be having a look around. But it's better to be prepared and bring along a few details about your bathroom space. Have a think about what you want from your new bathroom and even what you dislike about your current space.
We definitely encourage making a mood board, which is a hardcopy creation of all the things you love. Think styles of architecture, wallpaper or paint samples, furniture, and any other fixtures or fittings you need. And it might be worth having your room measurements to hand – just in case.
The new VitrA London showroom
First of all, we have to look at the outside of the showroom. The Turnmill Building is situated in the heart of the Clerkenwell Green Conservation Area. Inside the building, the showroom space was designed by the award-winning architectural practice, TP Bennett, and we think it looks really swish. VitrA London now occupies two floors of the building, filled with bathroom products, design inspiration, co-working areas, specification support, and an exhibition space.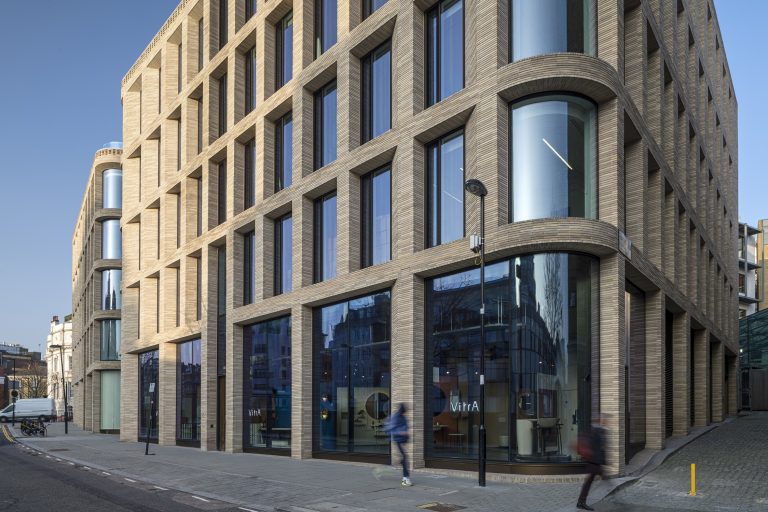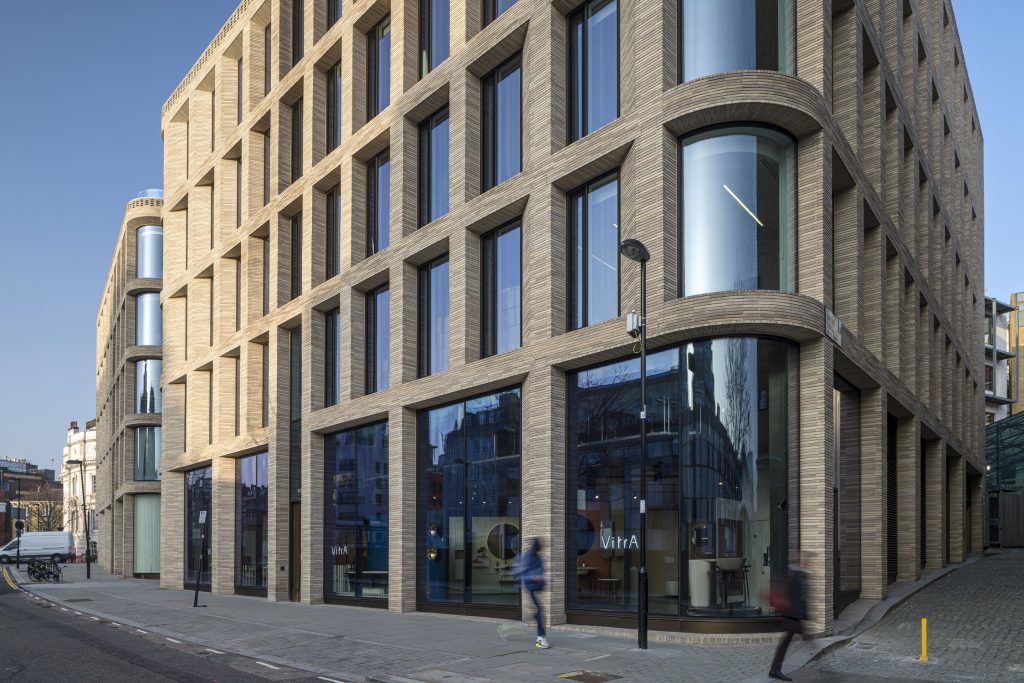 Whether it's general bathroom ideas or advice on different products, the showroom caters to what you're looking for. There is a working tap stand so you can check what the water flow is like on different VitrA taps. You can also find a materials lab with tiles samples as well as furniture, and ceramic samples for colour or finish styling and comparisons.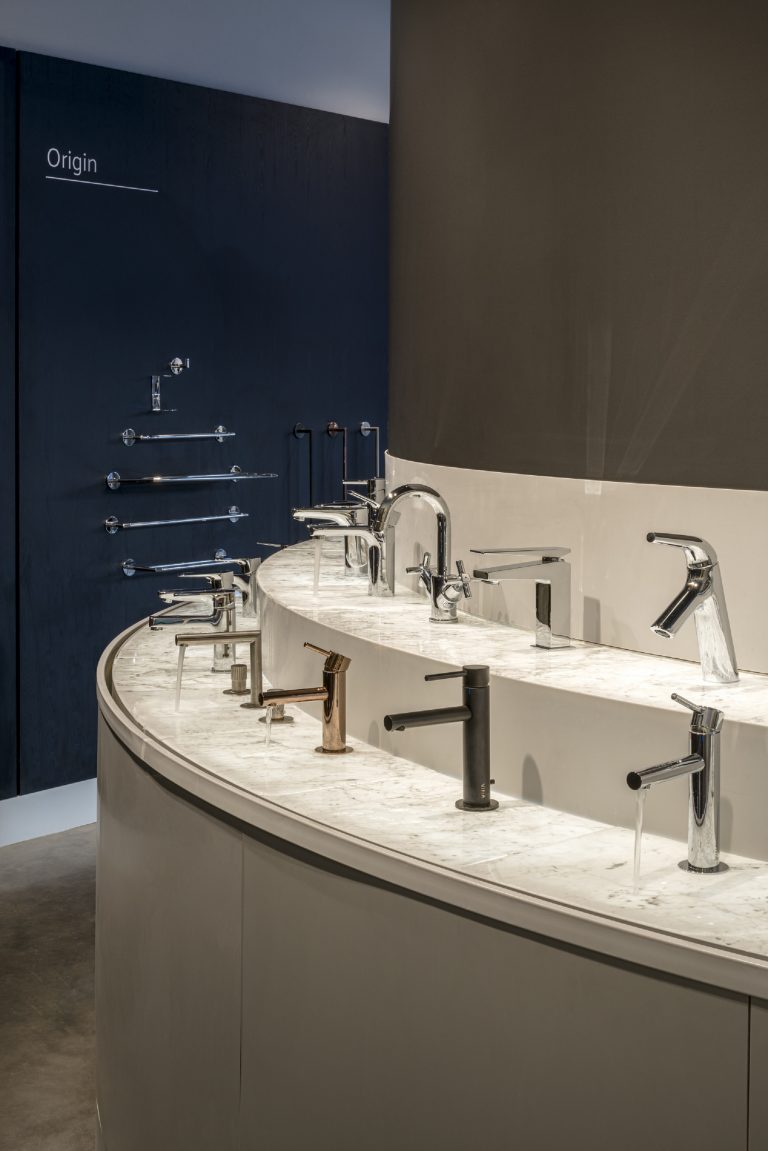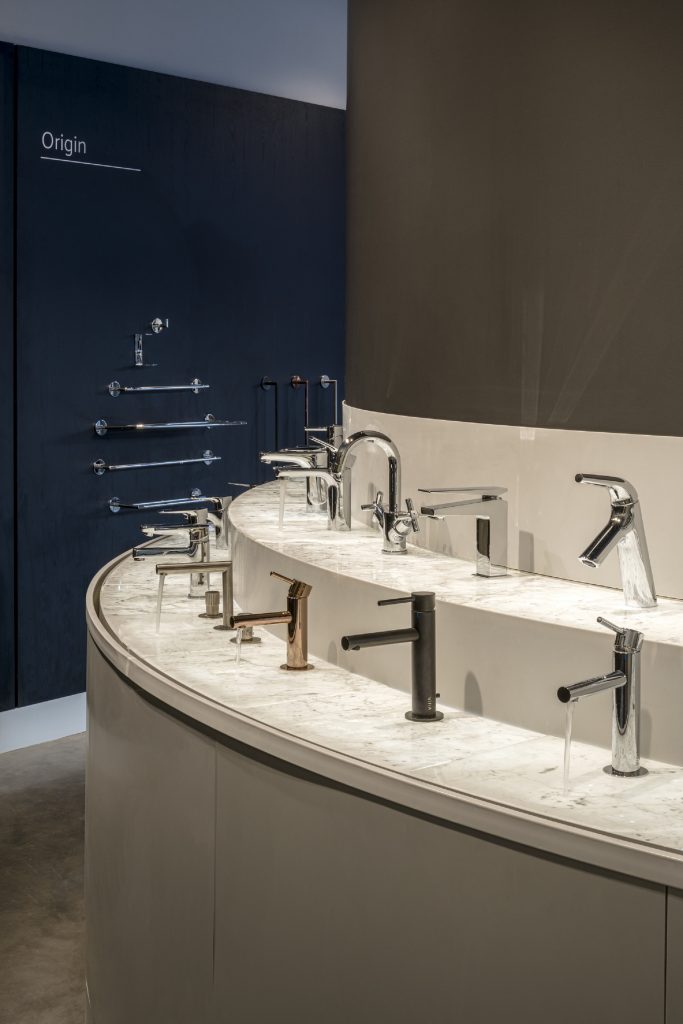 When you visit VitrA London, you'll have the opportunity to use the virtual reality theatre and see your design come to life. You will get to try all the different product colour and size options available, customised specifically to your bathroom space.
Maybe you want to check whether you prefer a chrome tap over a matt black finish? Well, this can be shown to you at the click of a button. But don't worry, a member of the design team will take care of the technical part. You just get to experience your bathroom design and see what works best for you.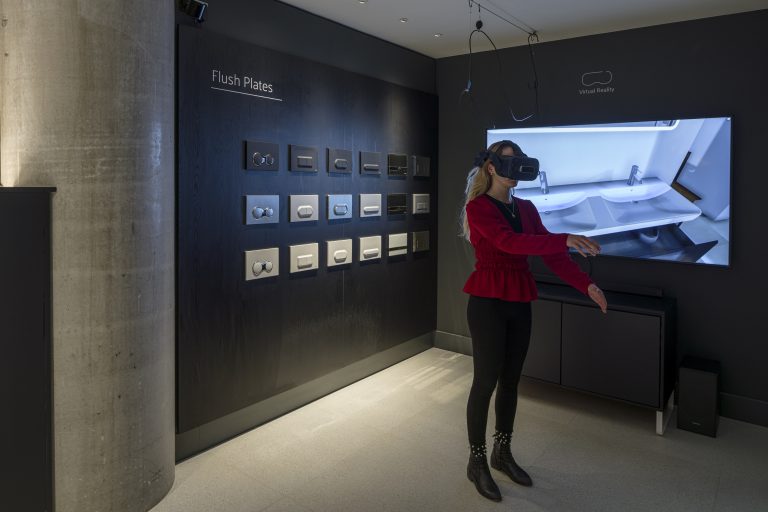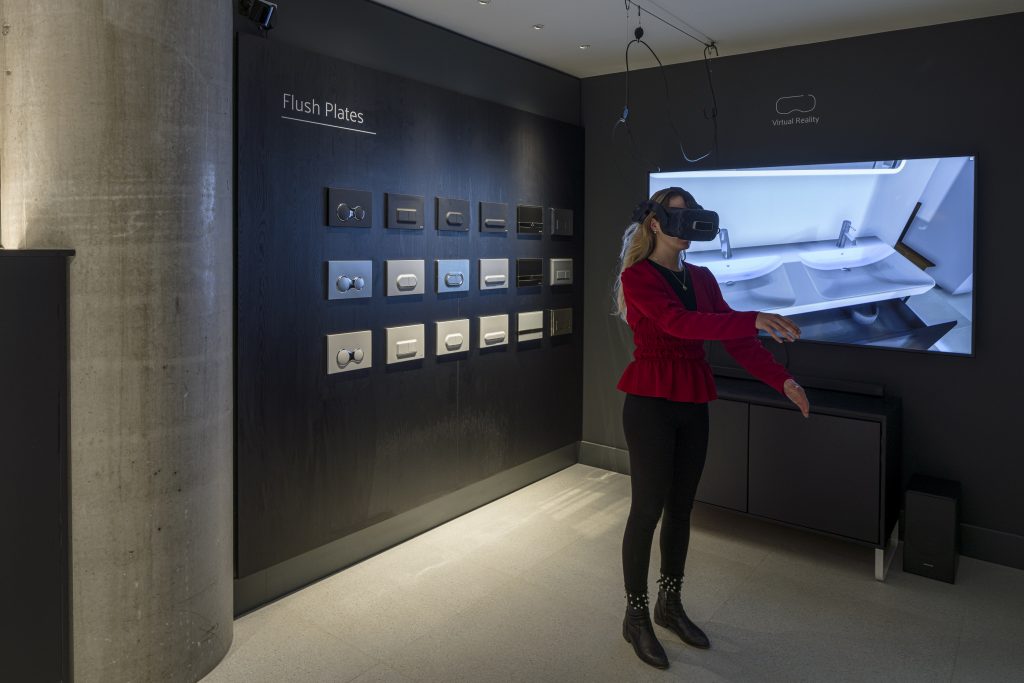 More than just taps and basins
At the heart of the showroom is the VitrA talks area, where the bathroom manufacturer will soon host exhibitions, social events, and stimulating seminars once Covid social guidelines allow. What's really amazing is the library area that houses various design and architectural books for inspiration. You can grab a coffee, pull up a seat, and read to your heart's content!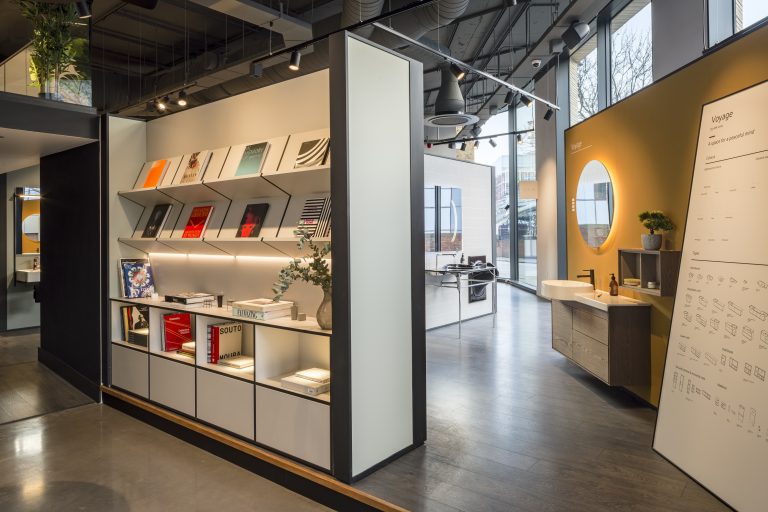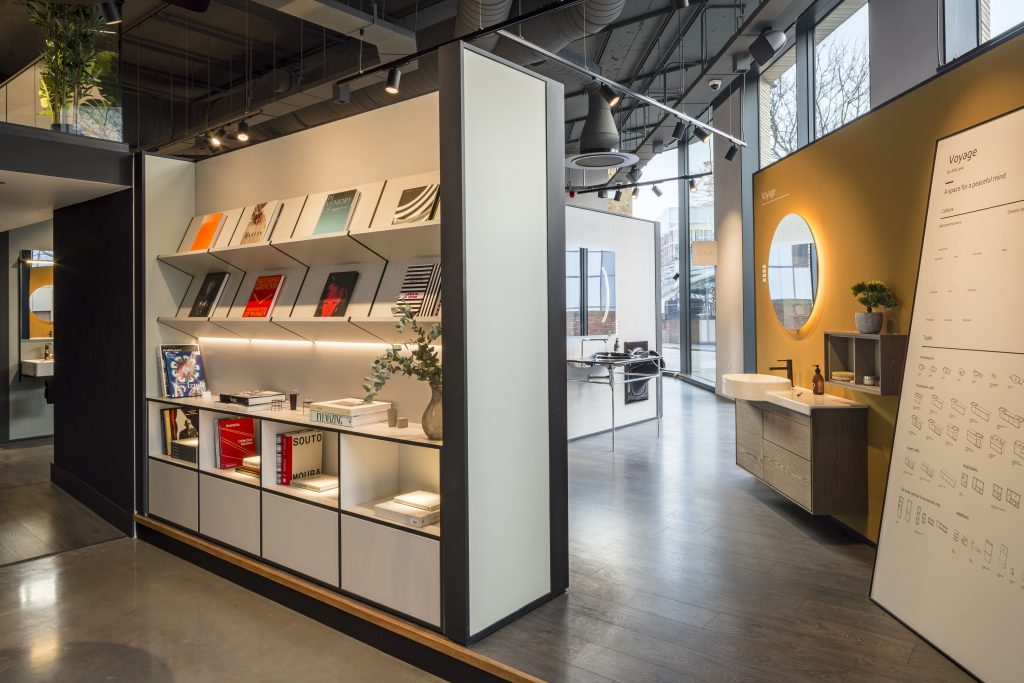 You can't purchase products directly from the VitrA London showroom, however, the friendly team can help with where best to purchase the products.
Ultimately, if you're planning your new bathroom and looking for ideas and the right designer, you want a showroom that lets you see the products in a range of contexts and get design support for your project. The VitrA London showroom team will be able to offer advice on products and how to best use your space.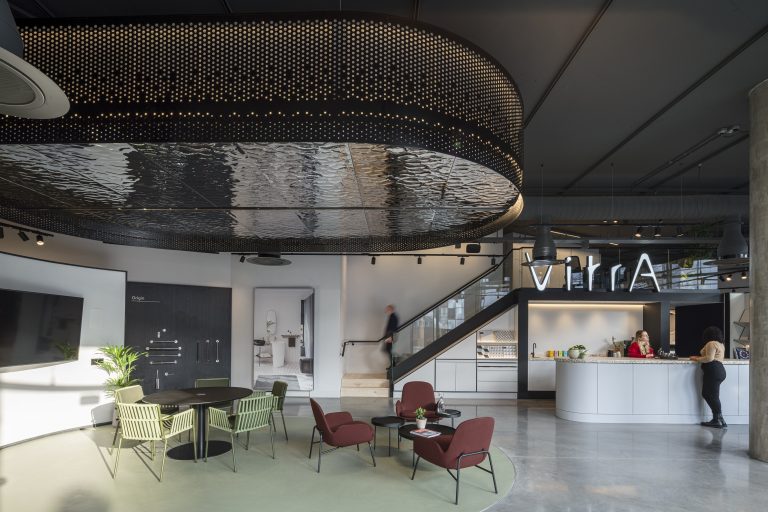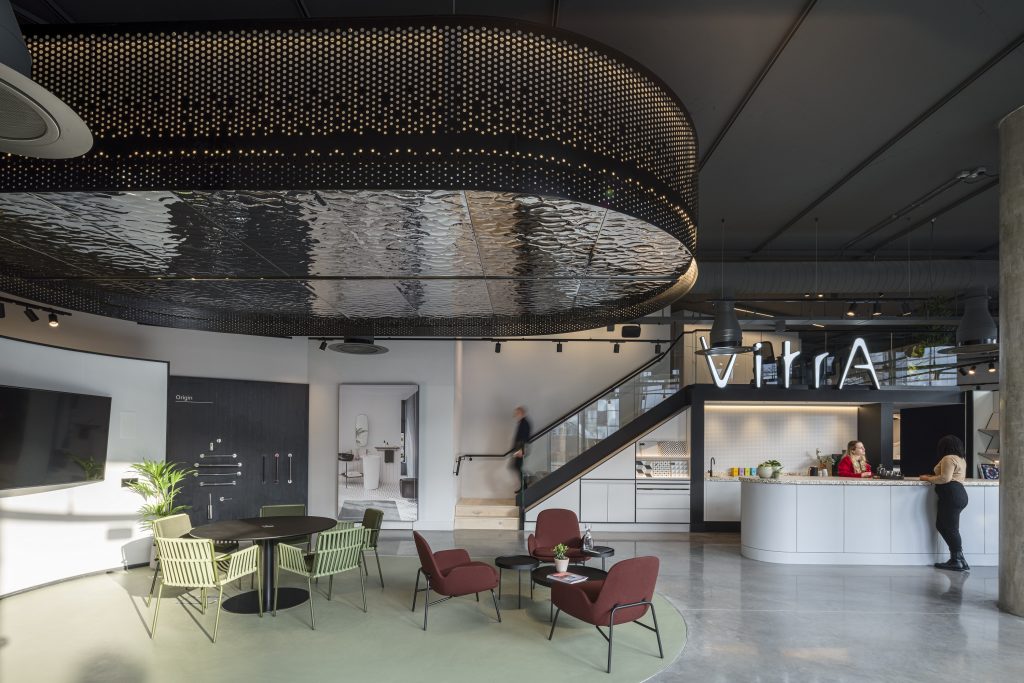 Currently there is a booking system for appointments to ensure Covid safety, but the team at VitrA are looking forward to welcoming you into the new showroom. So why not take the plunge? You can book an appointment at the showroom HERE.
This article has been created in partnership with VitrA.
About Post Author