Who would have thought it? The amount of different bath mixers on the market is phenomenal. Not just in terms of style, but finish as well. From industrial, traditional, chunky, sleek, copper, brass, gold. Not only that, there's freestanding, wall or bath mounted. With so many choices out there, how on earth are you meant to choose?
Have you finally got to the stage of your bathroom renovation when you get to the exciting bit of choosing your fixtures and fittings? While they're small little details, they really can make a massive difference in the final look and feel of your finished room.
However, with so much choice, it really can be overwhelming. So, let's start from the beginning, shall we? First of all, what type of bath do you have? That will influence greatly what type of mixer you can pair it with.
If you're lucky enough to have the space for a freestanding tub, there's lots of things you can do. You could have a freestanding design or wall mounted. I'd recommend getting one with a hand shower attached – makes cleaning that much easier. You could also have a minimal spout at one end, and the controls mounted at another.
If you have a built-in bath, you can either have a simple three-hole mounted design – either at the end of the tub or in the middle – or have it fitted on the wall as part of a shower mixer.
Then there's style. If you want a classic-contemporary look, for instance, incorporating a more traditional model in a modern finish, such a polished nickel or brushed chrome would work well. For a minimal and sleek look, a pared-back spout would be very effective.
Remember, you'll have to take into account plumbing and water pressure when picking a bath mixer, so be sure to talk to your bathroom designer about all your options.
For more inspiration and looks, I've popped a variety of bath mixers together to help you pick the right one for you. Happy scrolling!
Traditional bath mixers
Traditional bath mixers often have lots of detail and parts to their designs. Ceramic handles, knobbly temperature controls are key features, along with written 'hot and cold' on the taps.
They look especially elegant in a country-style setting and look beautiful in any finish, from chrome to brass.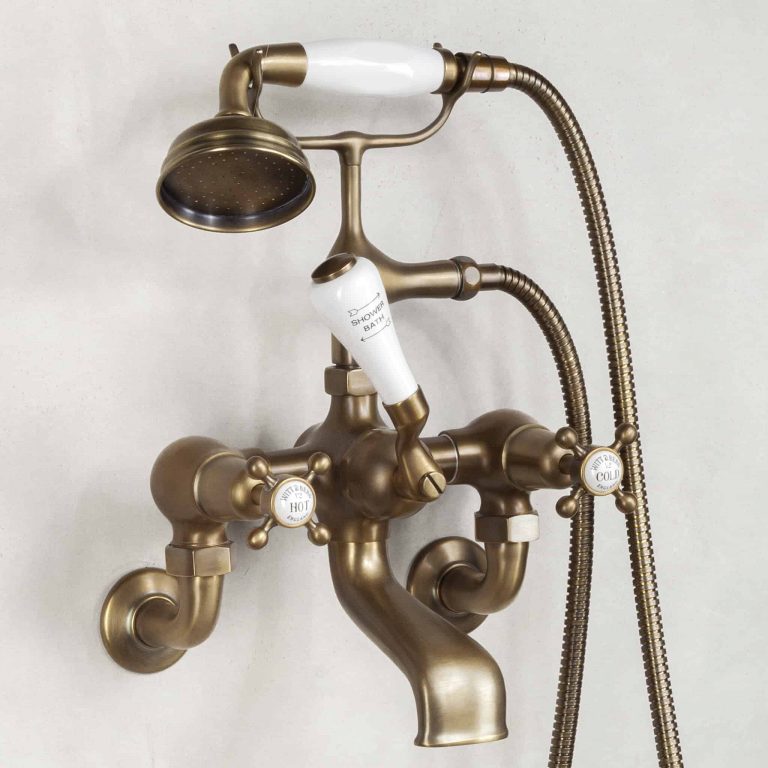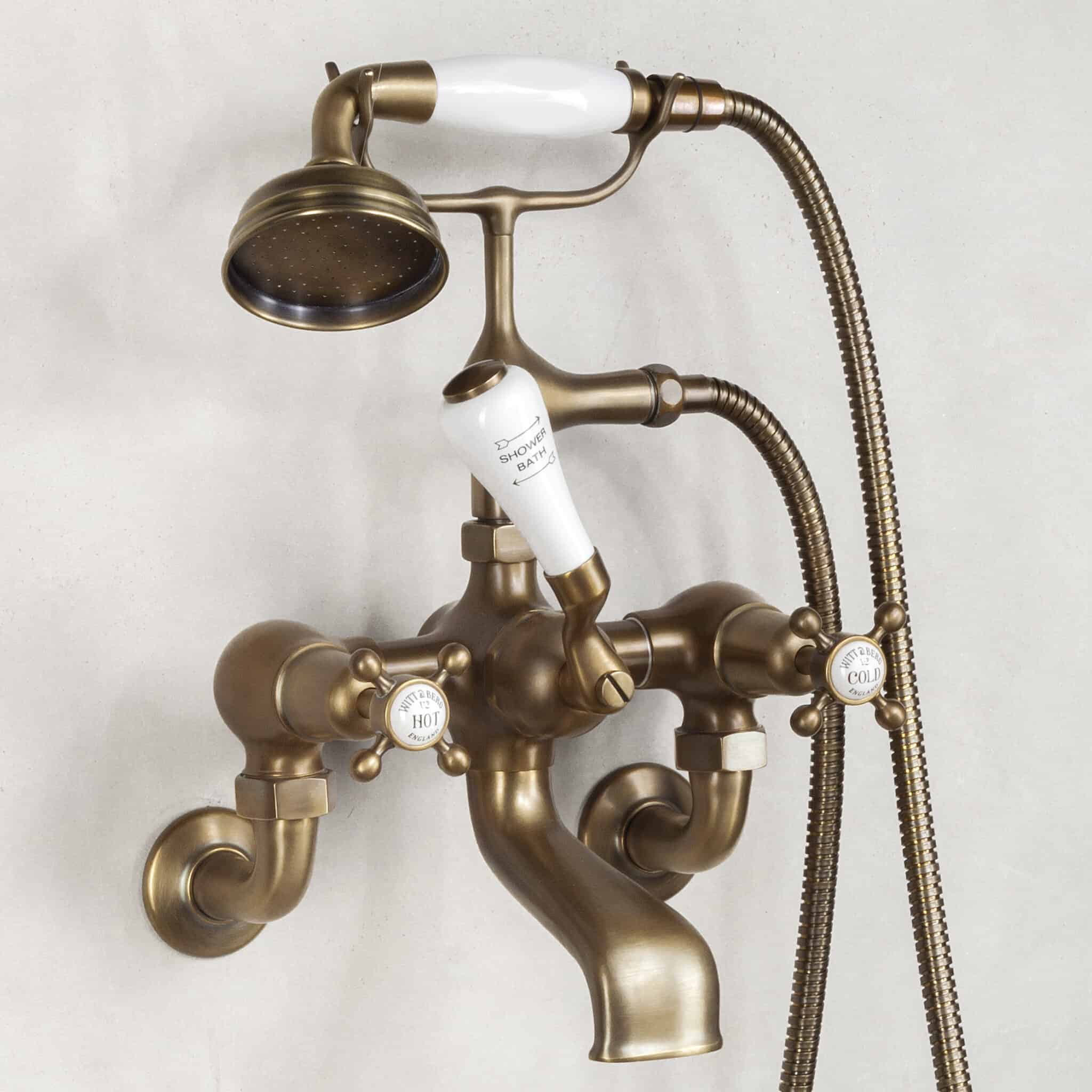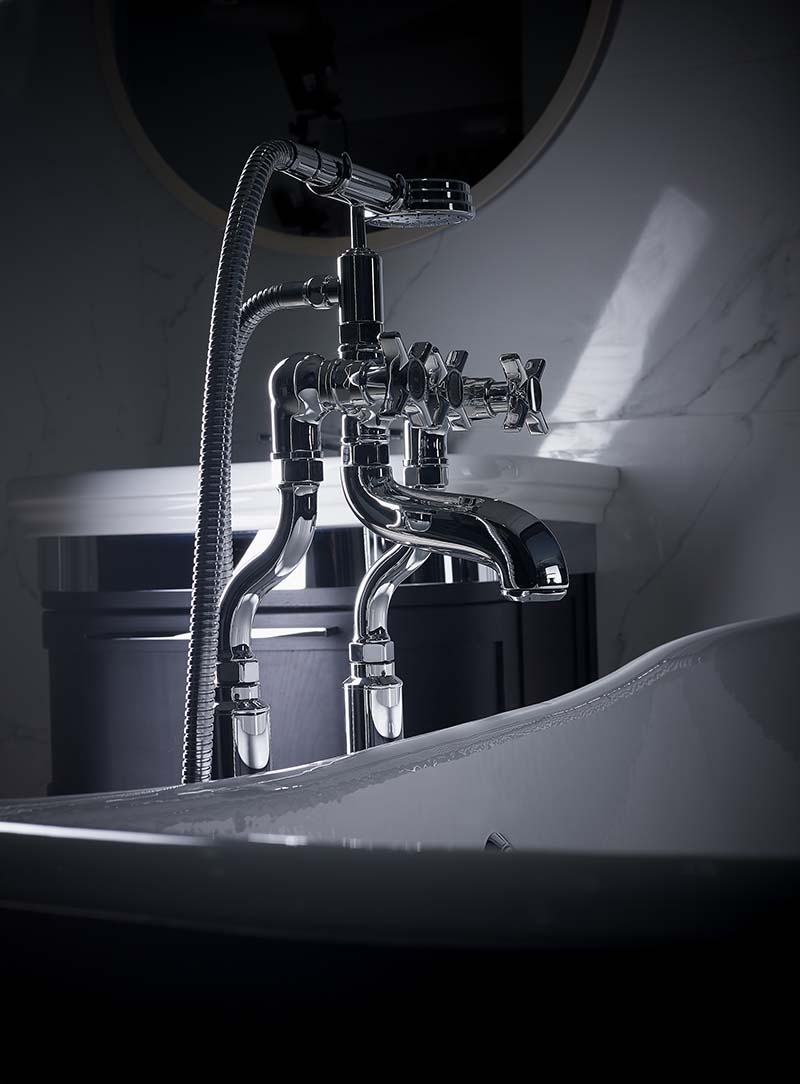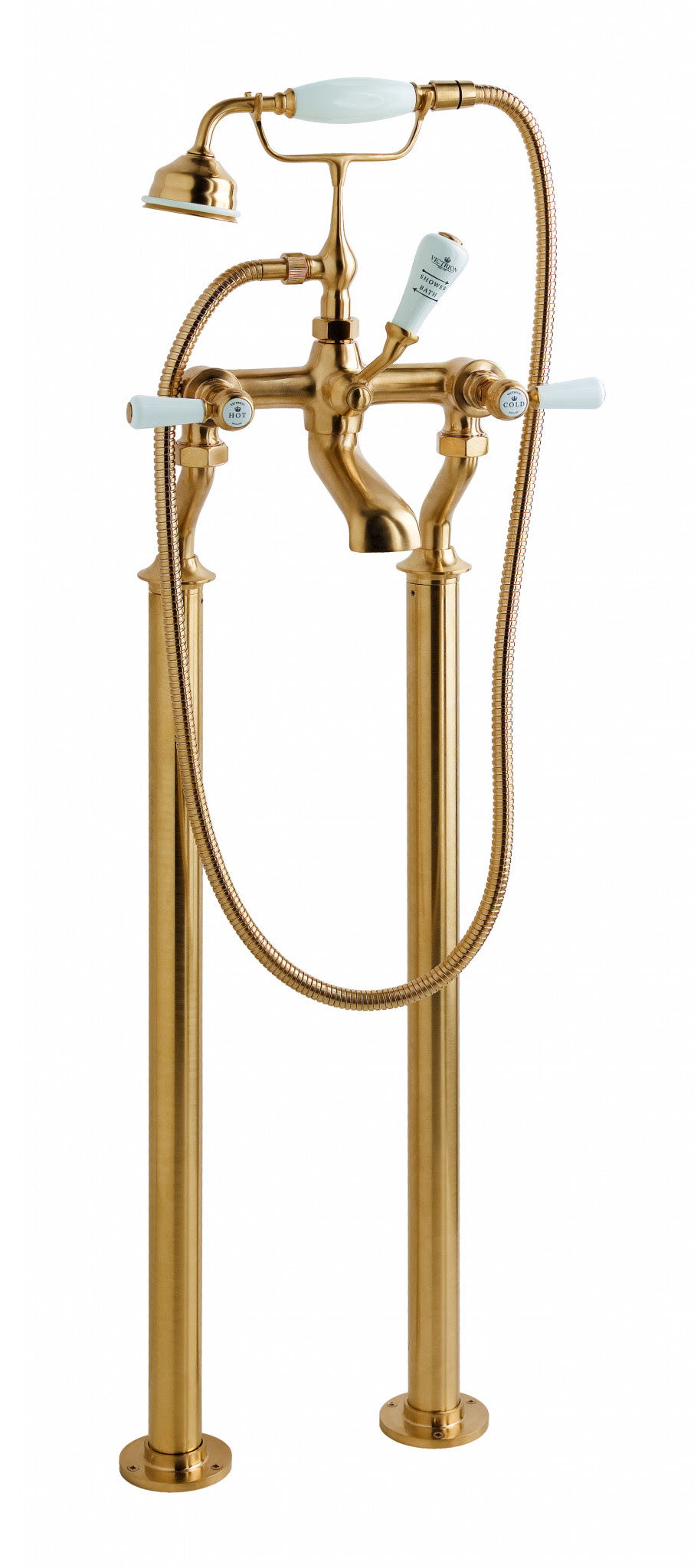 Contemporary bath mixers
With a much more chunky yet pared-back look, contemporary bath mixers work well in industrial bathrooms. For a real statement choose a striking finish, such as black or nickel, and pair them with exposed brick and concrete or resin floors.
For a more subtle design, choose a more standard finish, such as chrome.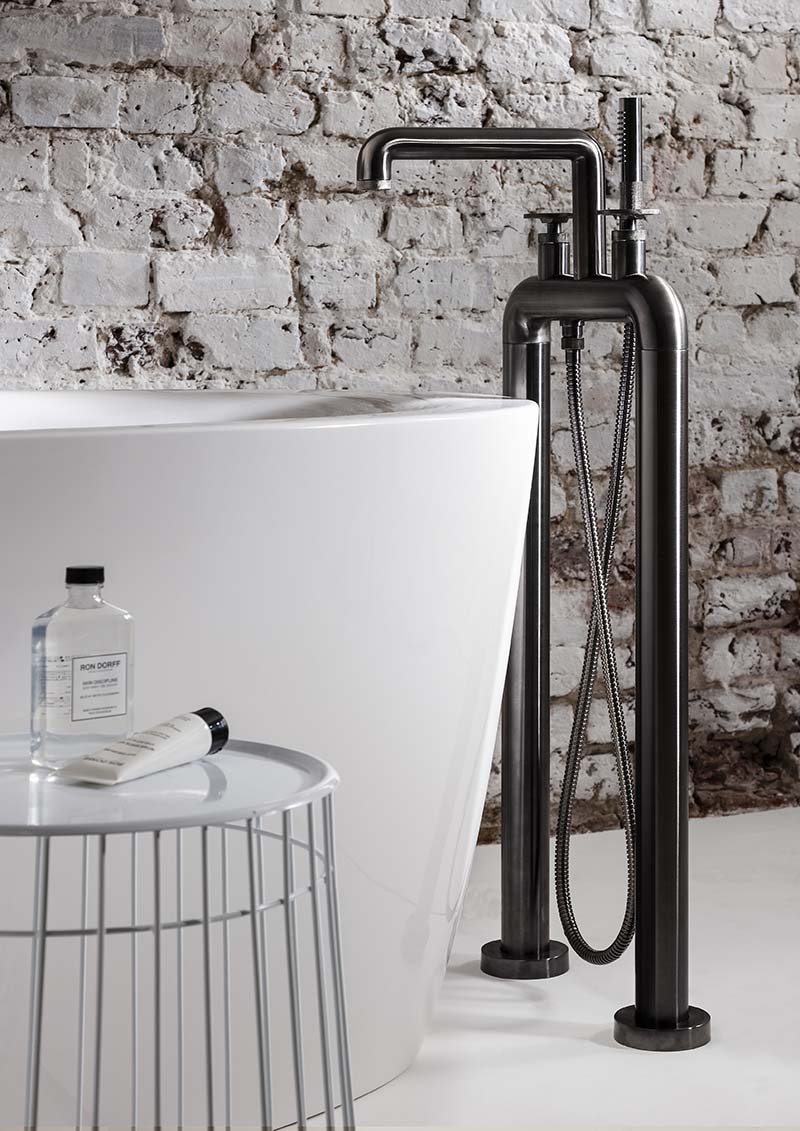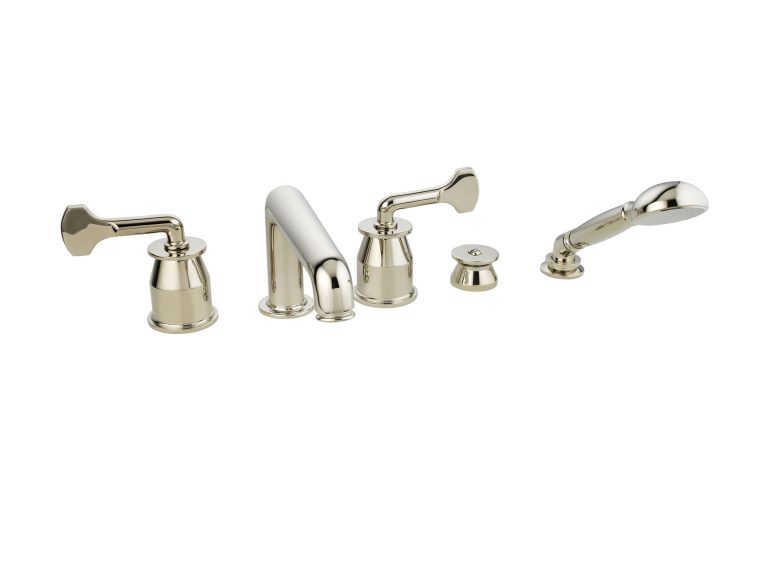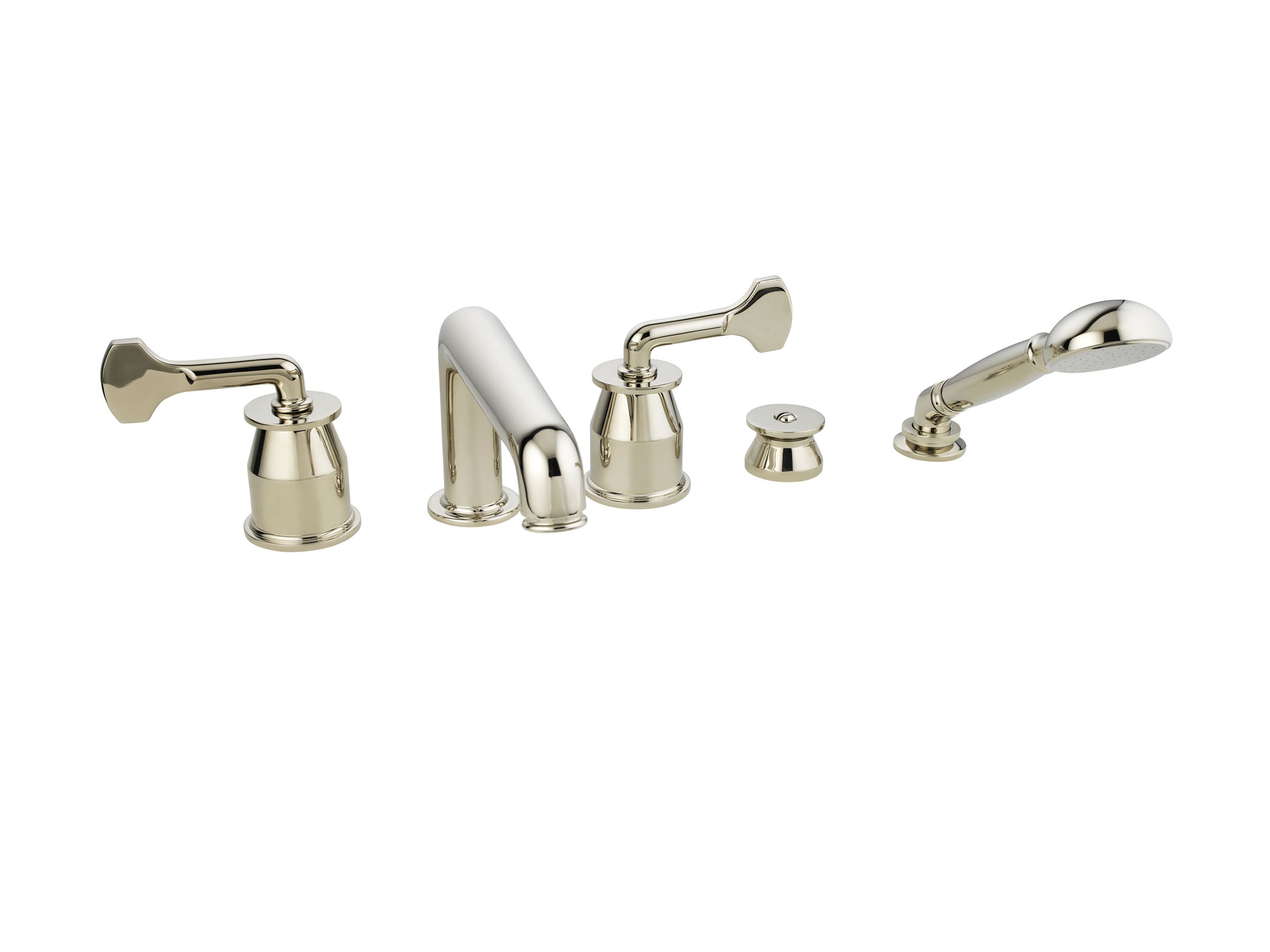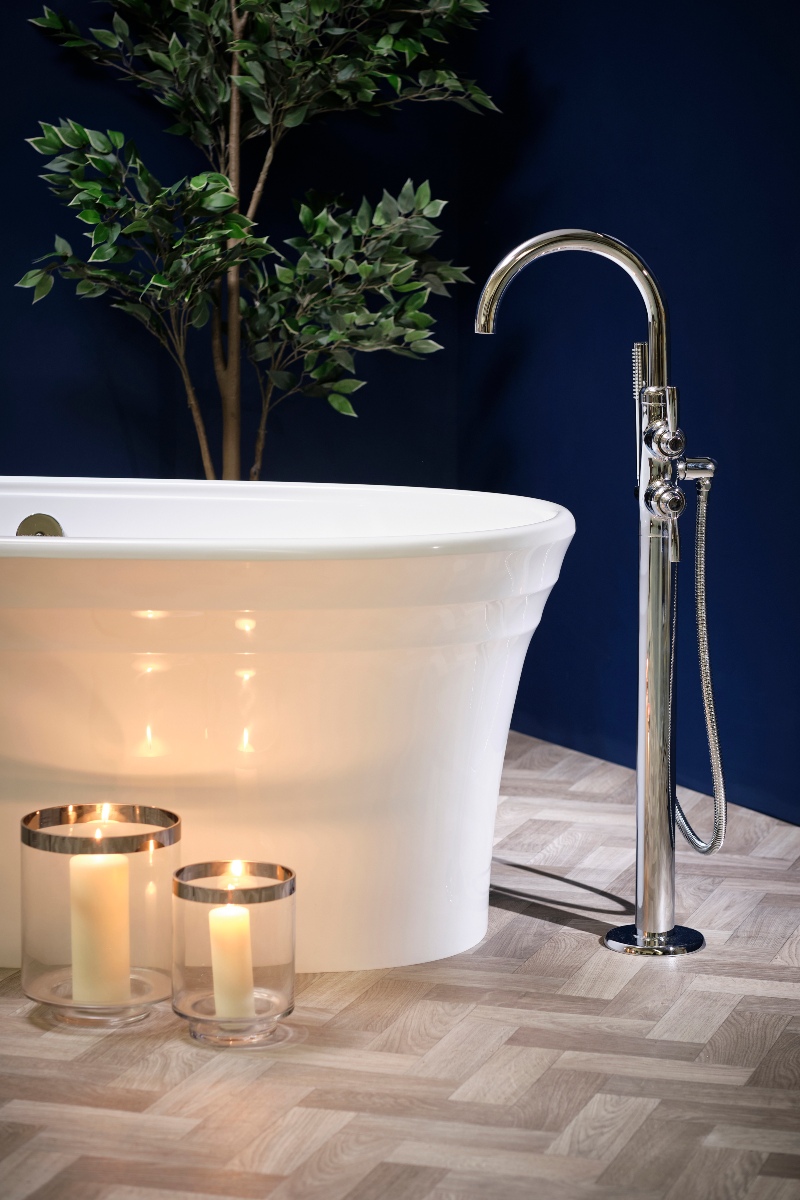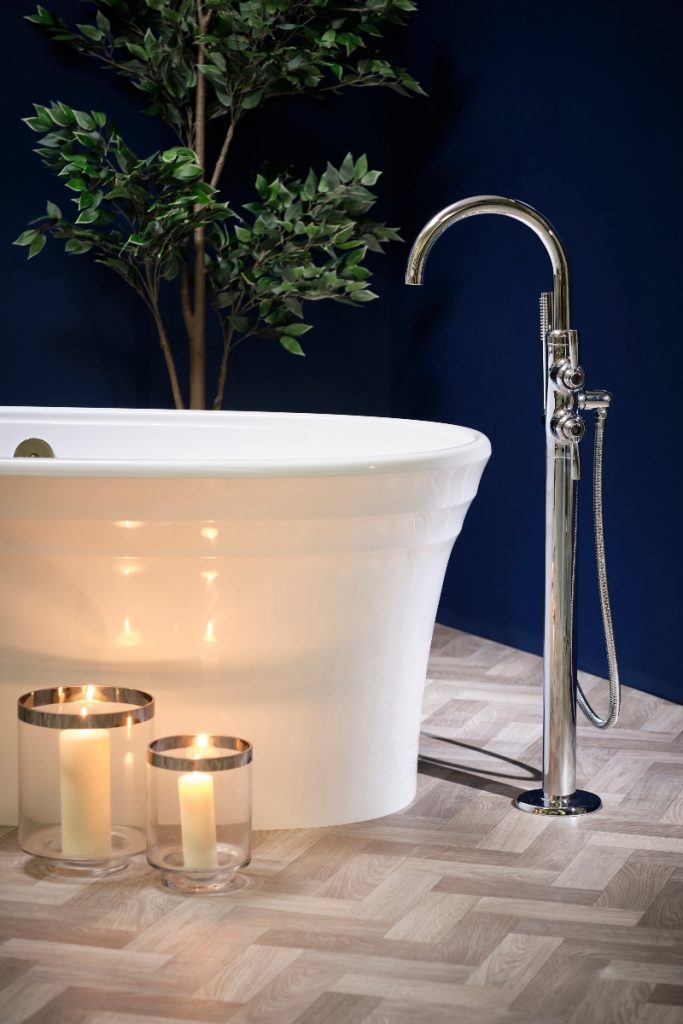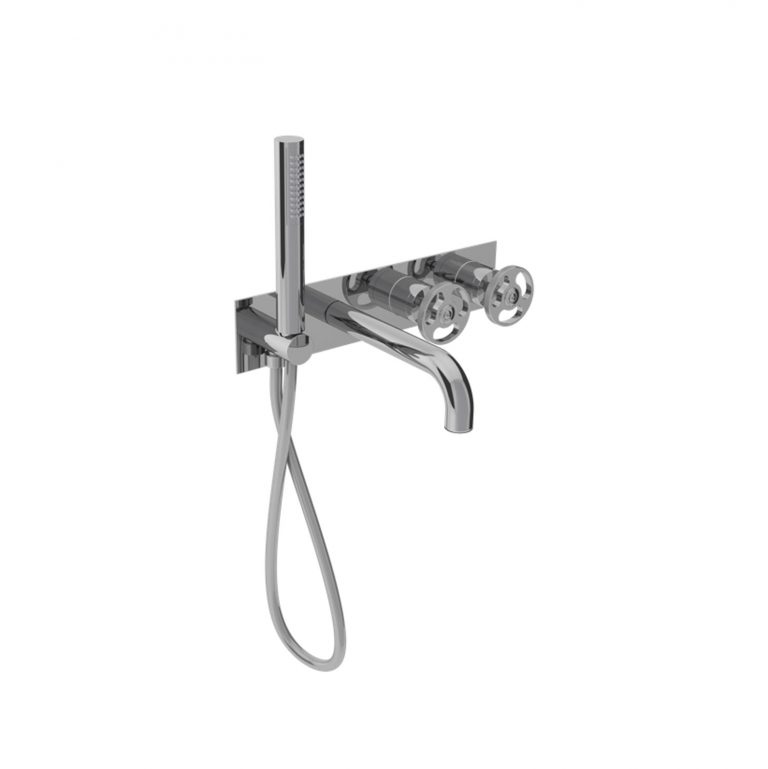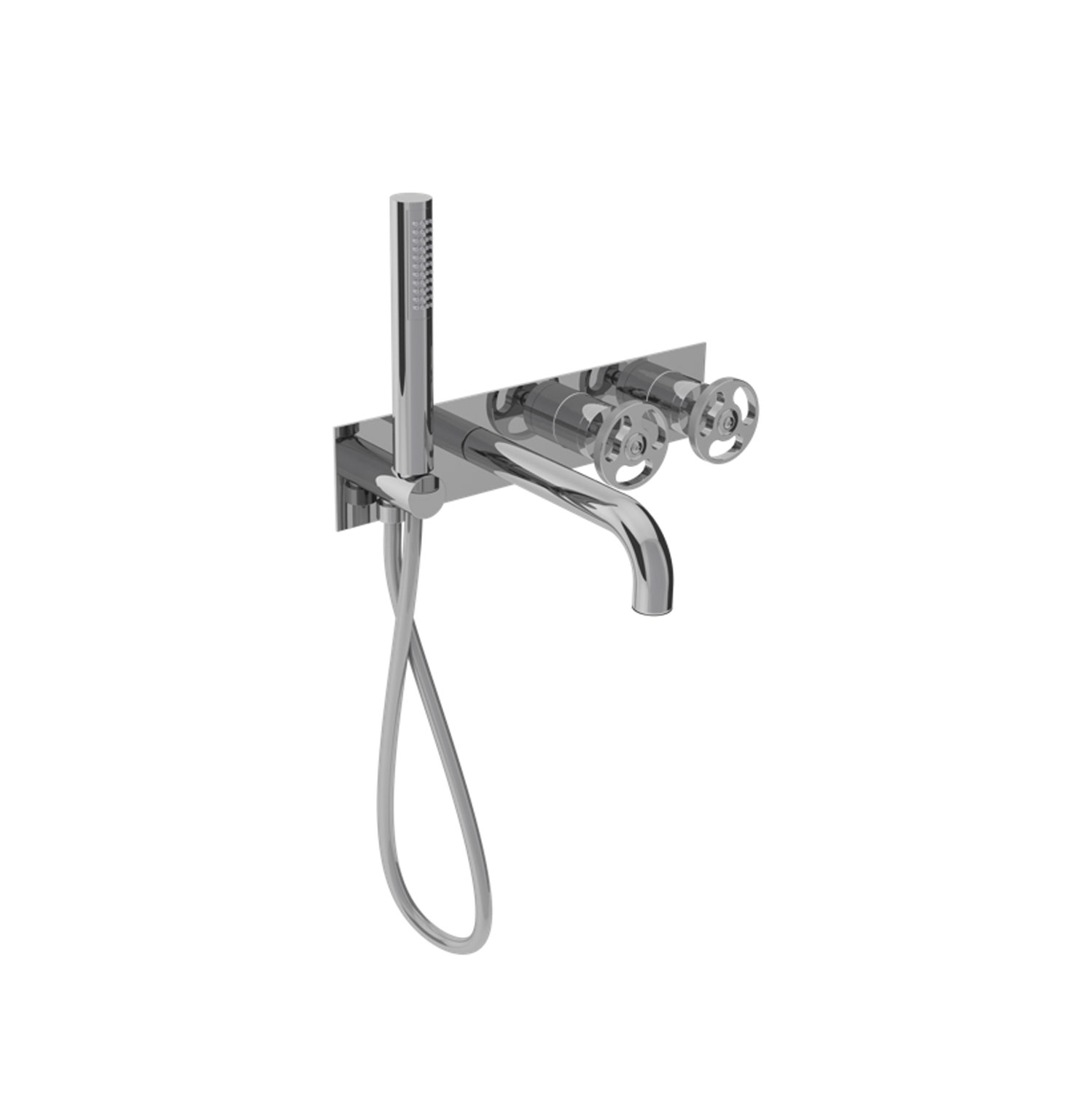 Minimal bath mixers
For those who like sleek lines, and uncluttered spaces, an elegant and minimalist bath mixer is perfect.
Either choose a thin, single spout, with the mixers mounted elsewhere, or pick a design with very little fuss and detail.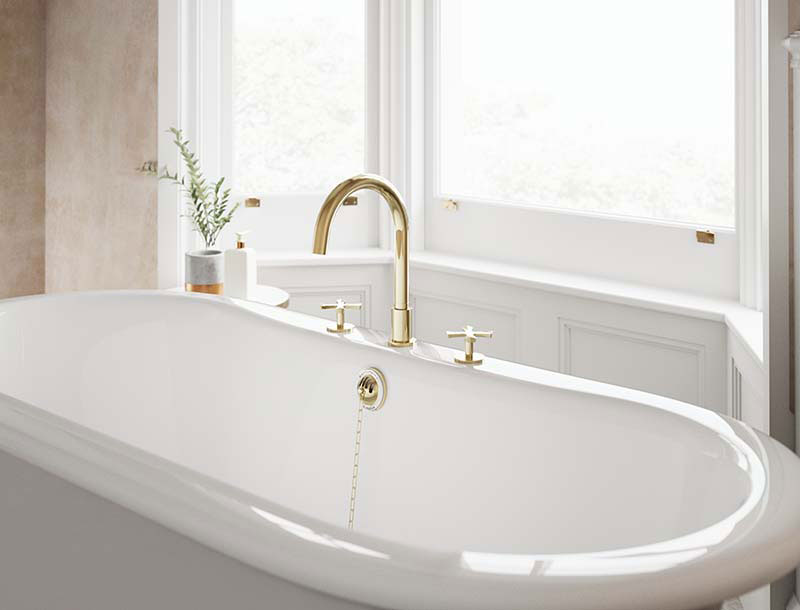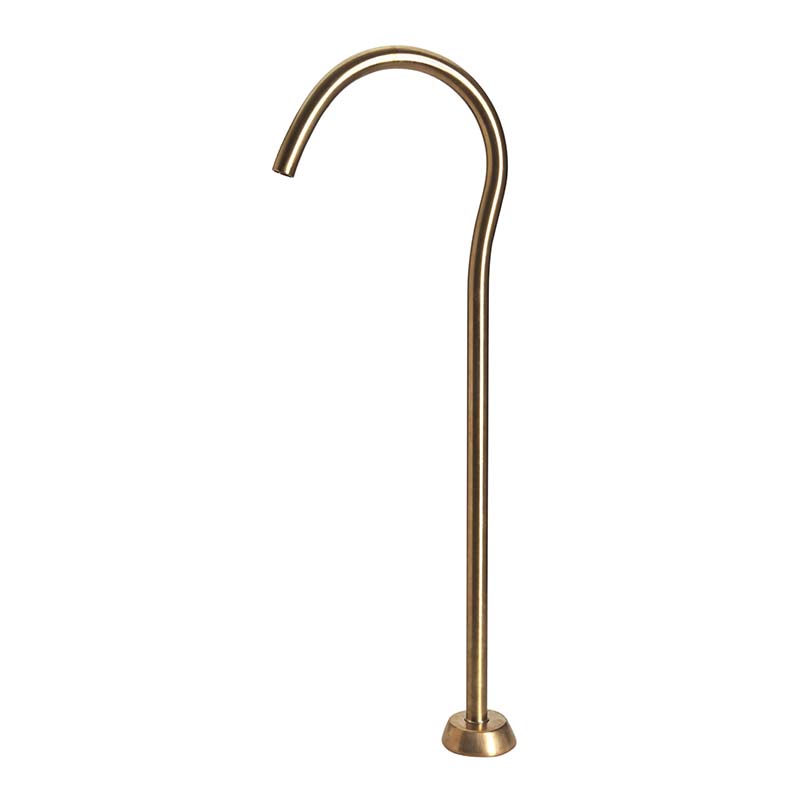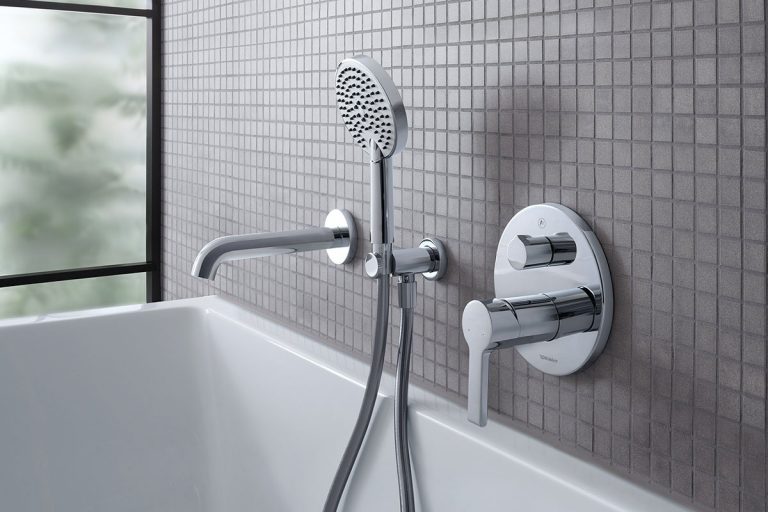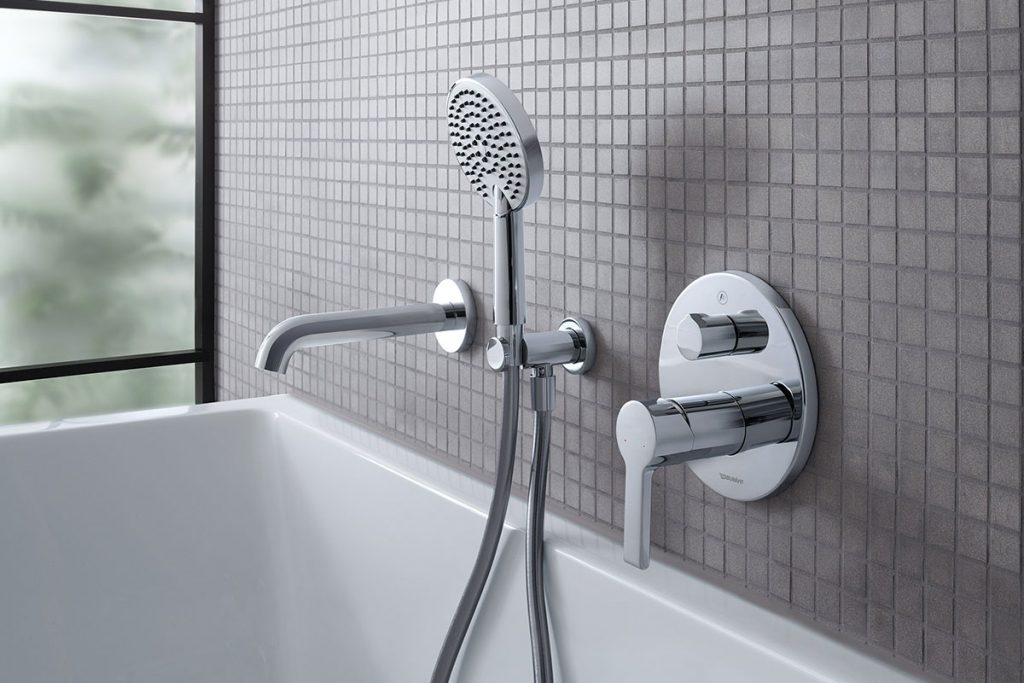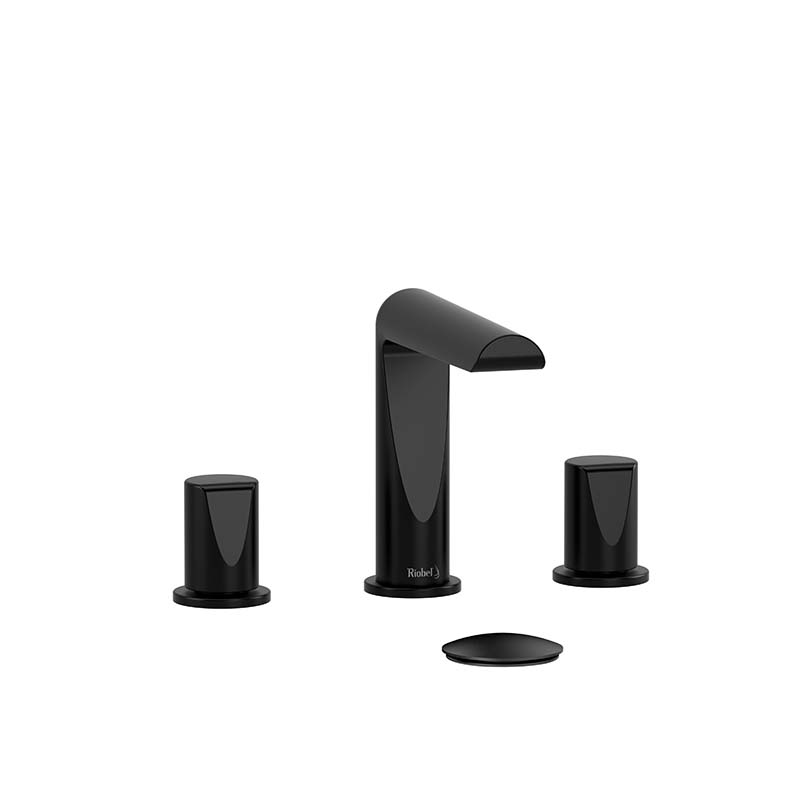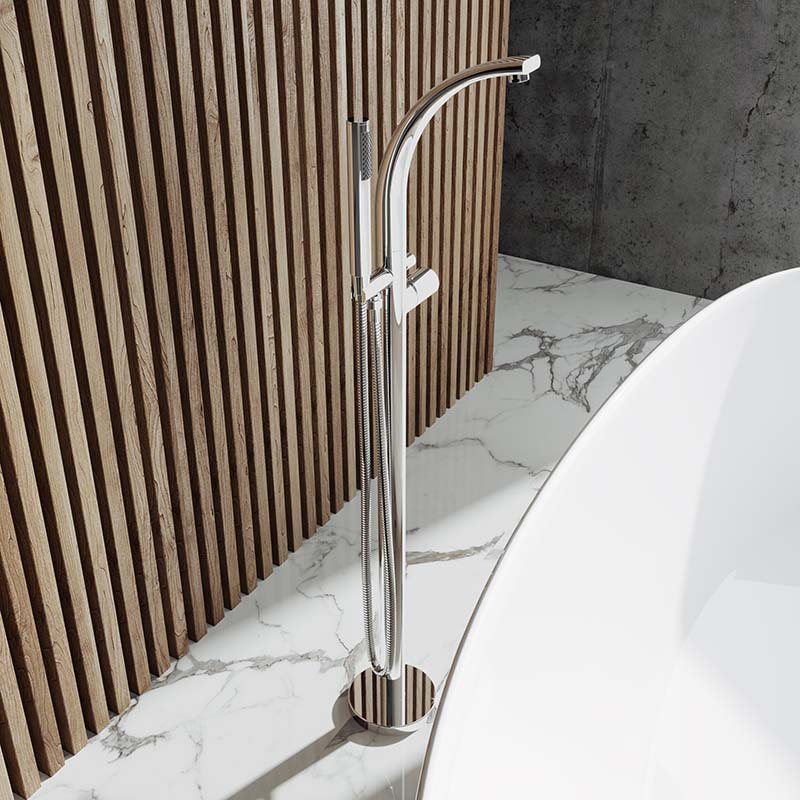 Featured image: Burlington, London Round Double Ended Bath, £1819.
About Post Author