Bathscaping? Heard of it? Me neither until recently. Much like #cottagecore, it's the latest micro trend to rise from social platforms such as Instagram. Now, I know you'll have seen bathrooms decked out with lots of stylish fittings if you've used social media for renovation inspiration, so you've probably seen this trend before it had a name – and well, now it does. Bathscaping.
So what is bathscaping anyway? Put simply, it's about adding softer touches to your bathroom to style the space in a way that is the most inviting. After the year we've all had, we have sought solace and relaxation and allowed ourselves time to enjoy home comforts and simple pleasures, such as taking a nice, long, hot bath – with the perfect 'landscape' or 'bathscape', geddit?
I spotted some design ideas for bathscaping from John Lewis & Partners, so I asked their bathshop assistant buyer Rosie Chalk for her tips on bathscaping success. She said: "Our customers love natural materials which is why we introduced our bamboo range earlier this year. Mixing natural materials with plants, candles and music creates the ideal bathscape. A truly relaxing atmosphere and a chance to forget about the daily troubles." Ok, sounds good.
What you need for bathscaping success:
Plants (real or faux). Adding a touch of nature to a space is proven to help reduce stress levels while many plants such as palms, bamboo and ivy thrive in wet environents.
Candles or room fragrance of your choice.
A shelf or stool to display a carefully curated selection of trinkets and good-quality towels, natural sponges and fluffy flannels.
A bath board so you can prop up your book and have a drink to hand while you're enjoying me-time.
Good lighting (read more on bathroom lighting here).
Let's see some bathscaping in action…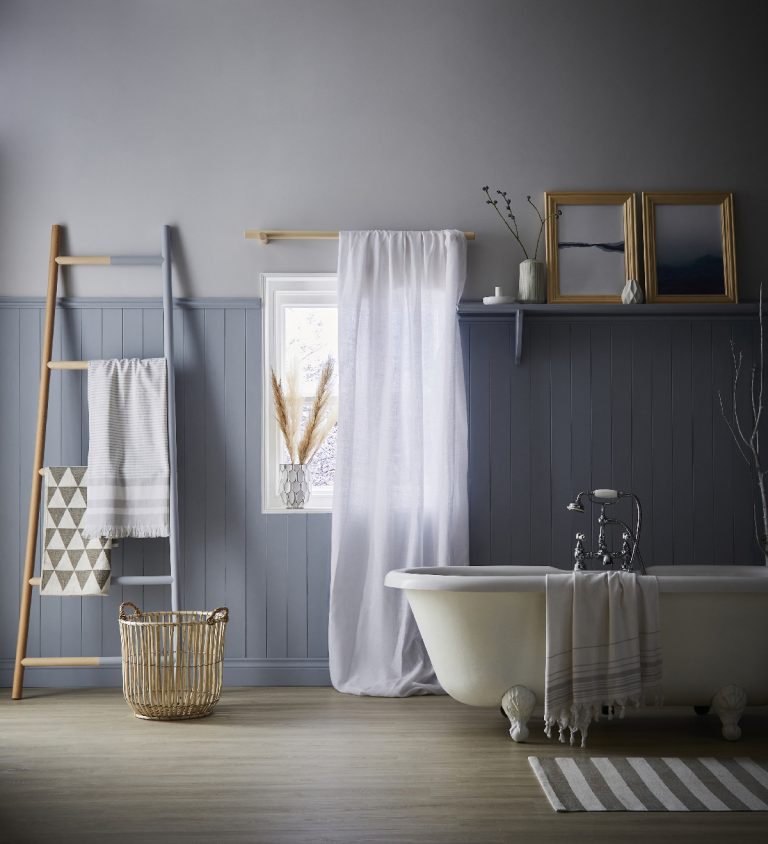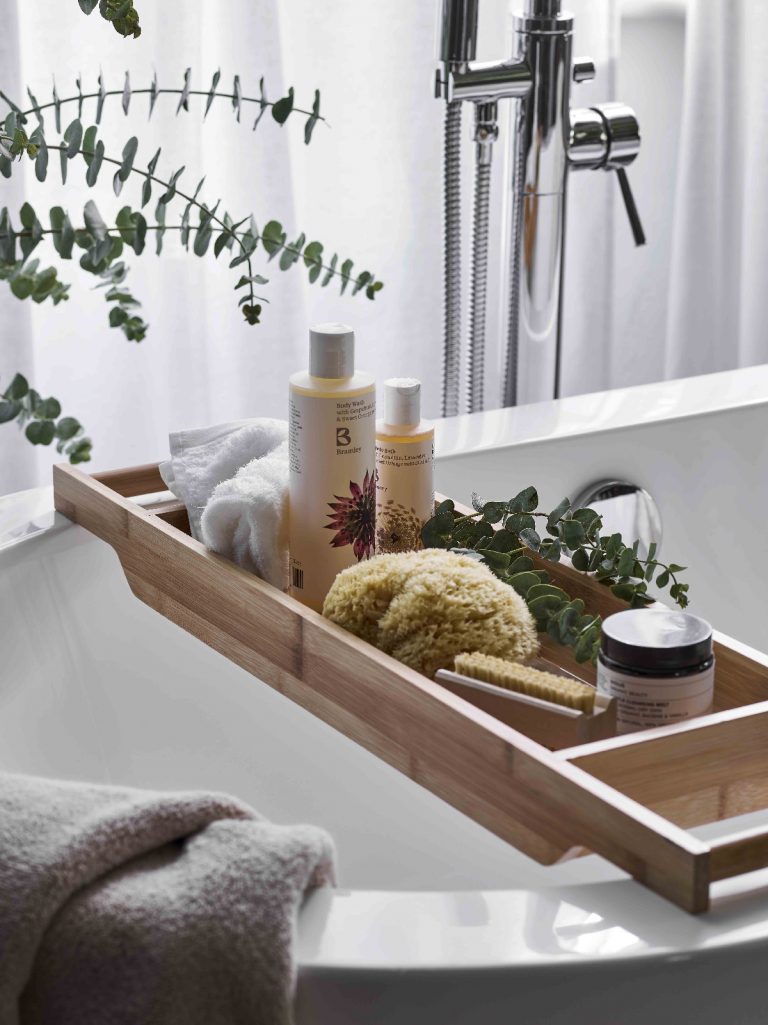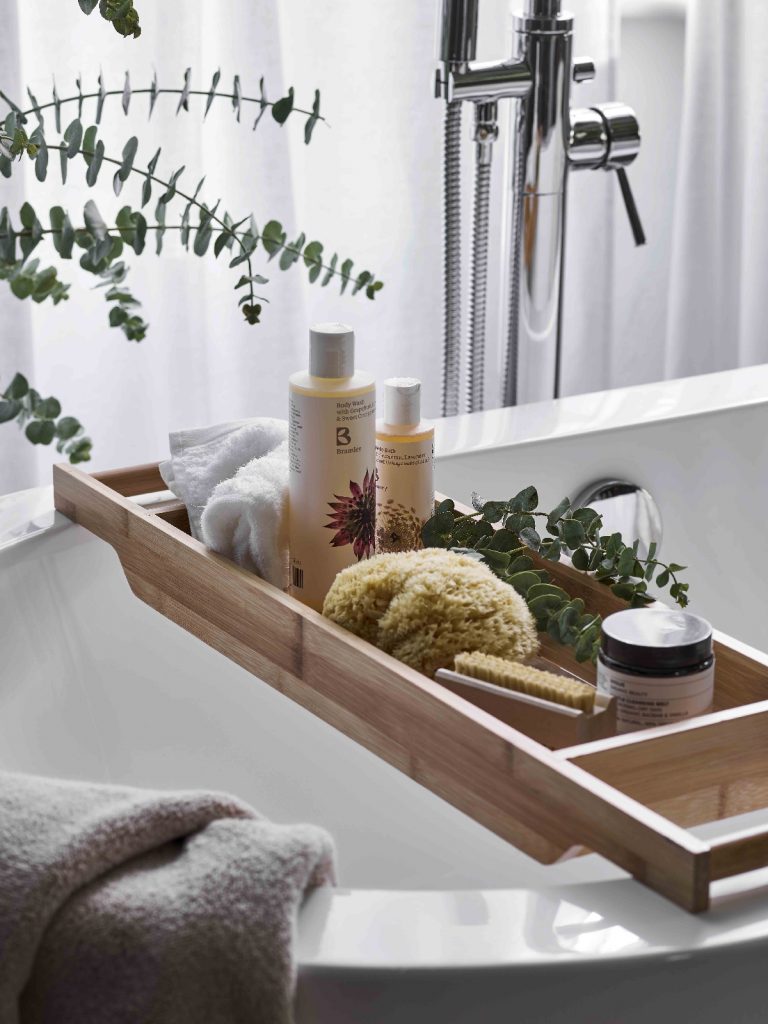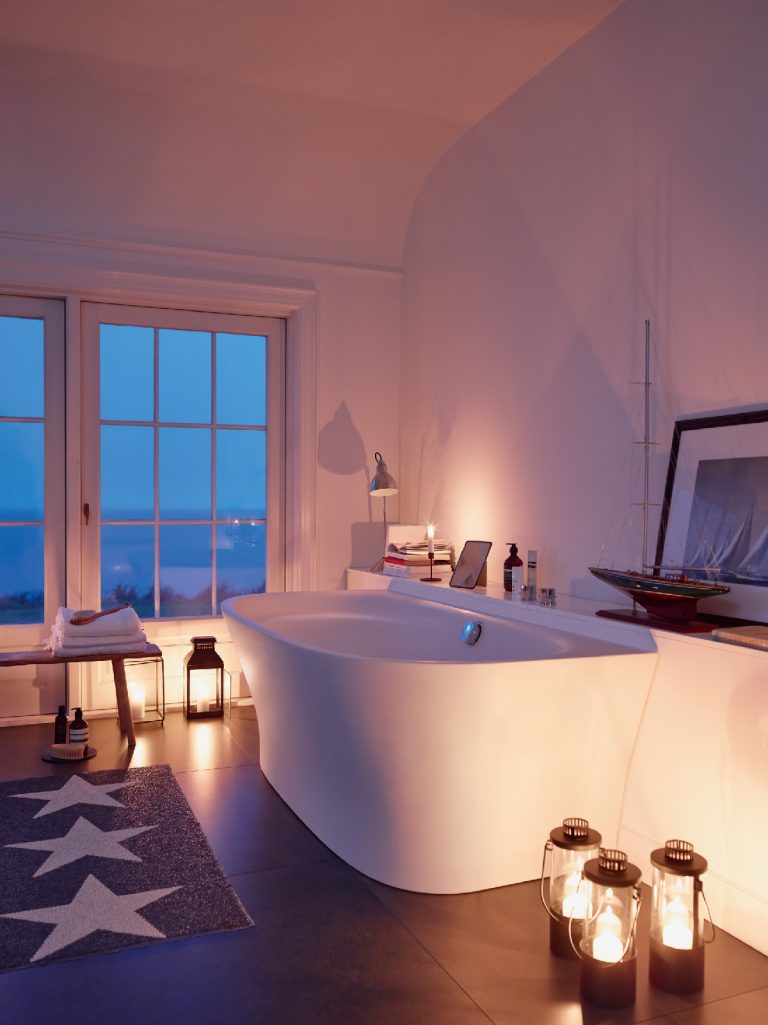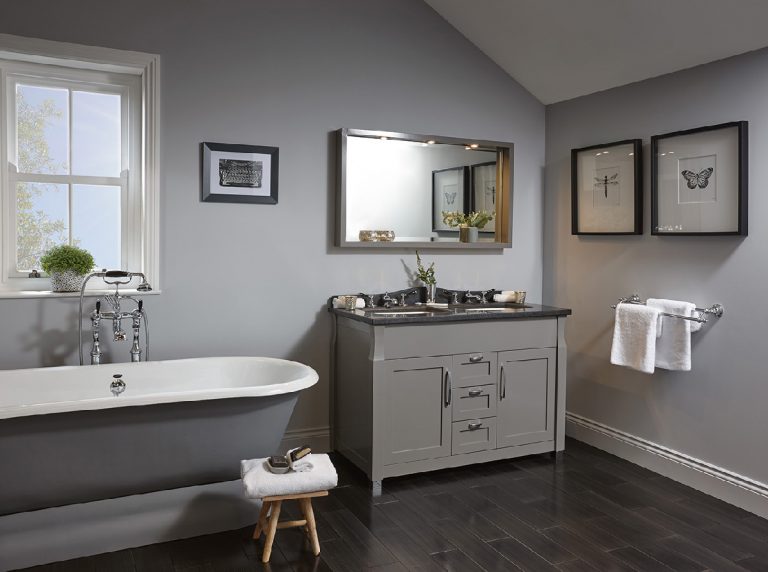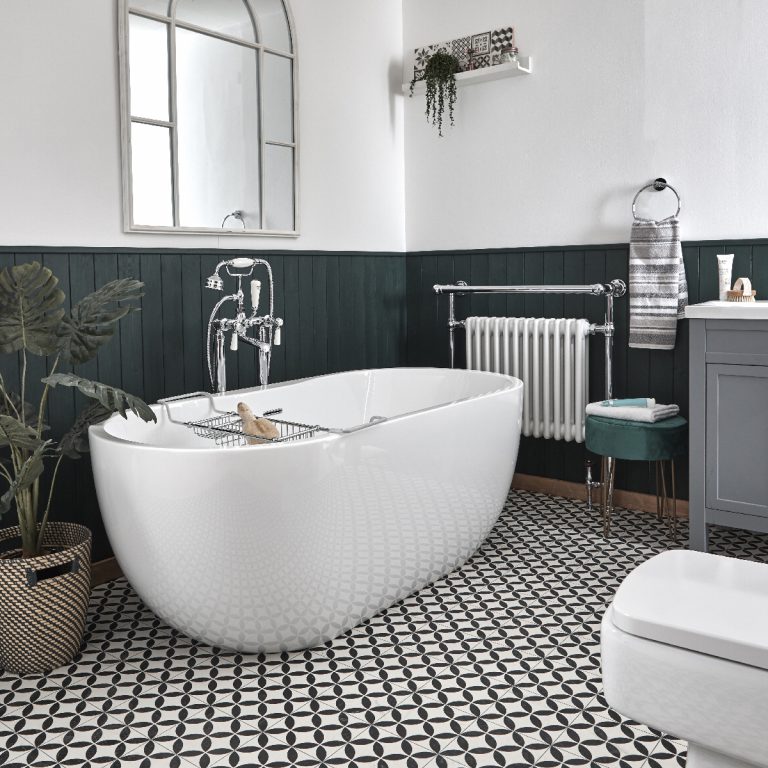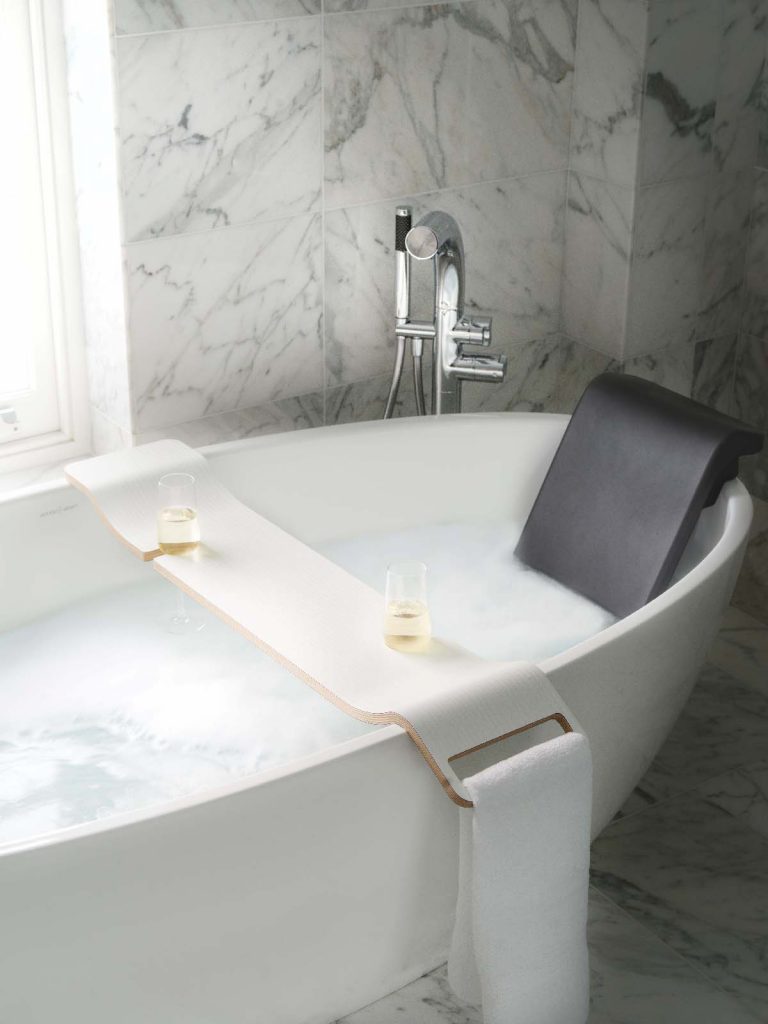 Featured image: John Lewis & Partners.
About Post Author