As varied as our tastes may be, when buying a shower or a bath filler we all have one thing in common. Absolutely nobody wants low water pressure and a sad little trickle out of the tap.
No, forget low water pressure: I'm all about a nice, strong shower and a fast-filling bath. Because the hotter the water, the longer I can lie inside and read without getting chilly. Personally, the right temperature leaves me looking a bit like a lobster. Red on the outside and probably also well cooked inside.
But how do you make sure your shower doesn't leave you standing shivering underneath a dribble with suds in your hair?
The first step you always need to take is ensure your chosen brassware is suitable for your home's water pressure.
If you don't know your water pressure, there are a few easy ways to determine it. You can either do it yourself using a pressure gauge, which you should be able to find in DIY shops, or you can get an expert in to do the job.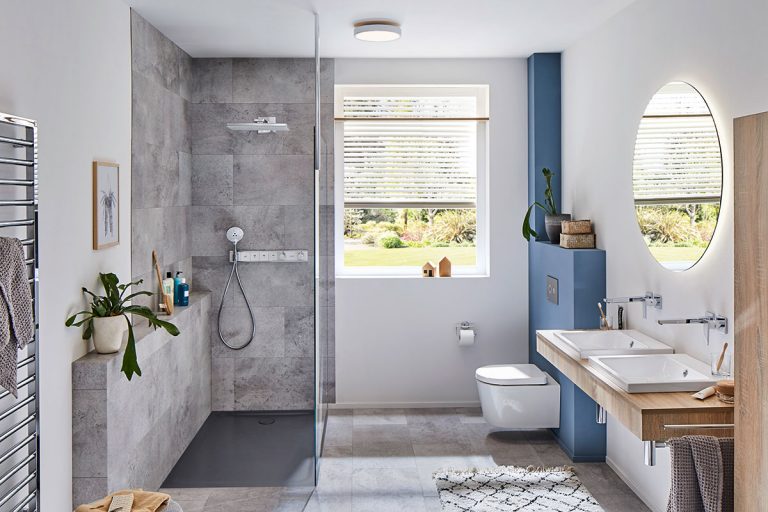 What if I really like a certain shower, but my home's water pressure isn't up to the job?
Well, you realistically have two options: either leave it be, or set out on a slightly bigger project to improve your home's water pressure.
I spoke to Brad Kuhmley at the Hamilton Group, who gave me some expert advice on how to resolve the issue.
He told me you can upgrade your incoming cold water mains, which will cost from around £500 upwards and involves three things. Firstly, you contacting your local authority. Secondly, a bit of patience while waiting for them to upgrade the stopcock in the pavement. And thirdly, a plumber to connect your house to the new, larger water mains.
However, there is no guarantee this will solve the issue.
"Alternatively, you can install a break tank and a constant pressure pump," Brad told me.
"This involves fitting a cold-water storage tank, similar to the one in your loft. Your weaker cold water mains then fill this tank. From there, we boost the water to the rest of the house by way of a constant pressure pump."
More ways to turn your trickle into a gush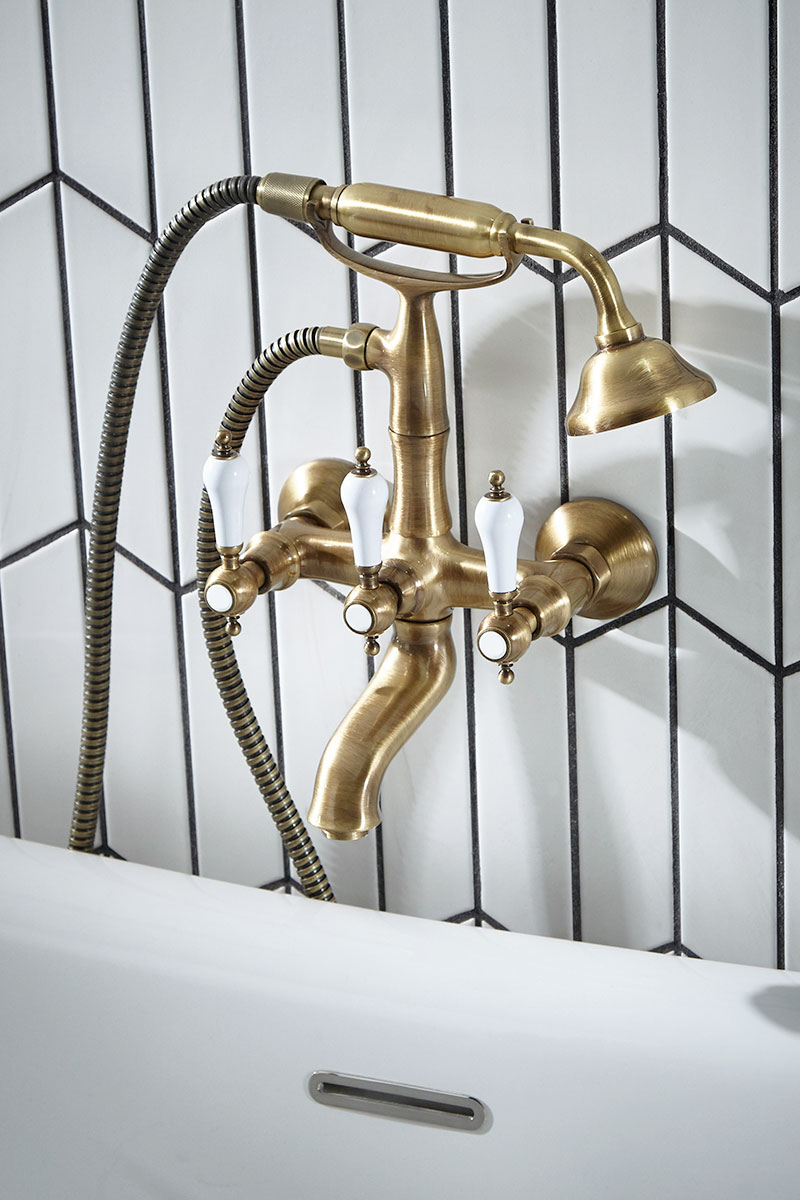 In his experience, this has a 100% success rate. Your installer can set the pressure to be between 1 and 6 bar, and the pump will always keep it at that level. This works no matter how many people are using showers at the same time.
They're quiet, too, and can often fit into a bedroom cupboard. However, they do come in slightly pricier at around £1800 including installation. You'll also need the right pipework, so make sure you check this before you agree to anything – otherwise you'll still be stuck with a non-effective shower.
Oh, and one word of advice: always think of water pressure at the early stages of a project. Trust me, it'll save you a lot of nerves and make everything easier.
Featured image: A statement shower head looks cool, but needs to suit your water pressure too – otherwise you'll stand underneath a sad little trickle. This is the round wall-mounted matt black shower from Meir Australia, priced around £170.86 (AUS $329).
If you enjoyed this feature, you'll also love How can I reduce how much water I use in the bathroom?
About Post Author