Tips for setting a renovation budget, you say? It's tempting to say 'how long is a piece of string' when it comes to talking about the old moolah and applying it to home renovations. Why? Because every single project is different. Even if the end result looks the same, you can bet your bottom dollar, the costs were different. But that's a good thing – it means your project is unique.
And as such, you need to take an individual and bespoke approach to setting your renovation budget. Plus, it's likely your finances or cash flow is different to Mr and Mrs Jones' down the road, so think about you, your home and prepare to stretch that budget to achieve your dream kitchen, bedroom or bathroom.
Now, to almost completely contradict myself, there are some tips for setting a renovation budget that are worth following for everyone – but remember the results will be individual to you. It's not about spending big on something because you feel you should because that's what a family member has done in their home, but it's about prioritising what you want and spending less on things you're not so fussed about (spoiler: unfortunately, as boring as things like plumbing and electrics et al may seem, these are essential costs – always. Don't scrimp here).
OK, let's get on. Here are my top tips for setting a renovation budget…
Think about what YOU want
Think carefully about how you can maximise your home's potential and how your space can better meet yours and your family's needs before you weigh up how much your ideal redesign would cost and prioritise work accordingly. Do you need an extra bedroom and ensuite for guests, or is more social downstairs space a priority for your growing family? Whatever your requirement, having a clear objective and identifying the space you wish to alter is only the starting point.
Think about scale
Each type of renovation project – whether it be a kitchen, bedroom or a bathroom – will vary in cost depending on the scale of the work and the quality of products you wish to include. Set a wishlist of your most-wanted features (big and small) and aim to allocate more of your budget to these items. This could be something like designer cabinet handles, a large appliance, a certain type of light or a bath you've been lusting after for years. It's very personal, so, again, think about you.
Do your research
So you know what style of kitchen or bathroom fittings you prefer – but deciding on what best suits your budget and space is not as easy and is always worth taking advice on. Visit showrooms to talk to designers and specialist planners to discover what is possible in your home as well as to get an idea of product prices and any layout or potential technical issues.
Size up some trades
Be sure to track down qualified professionals to undertake any work and get at least three itemised fixed-price quotes for each so you can compare exactly what is covered by each one and for what price. Bear in mind that cheapest isn't always best – but neither is the most expensive.
Talk to friends and neighbours to get recommendations and check out listings on accredited member sites. Once you have a shortlist of companies, arrange to meet them to discuss your project and request a detailed quotation. Only at this stage can you really begin to ascertain how much your project is likely to cost.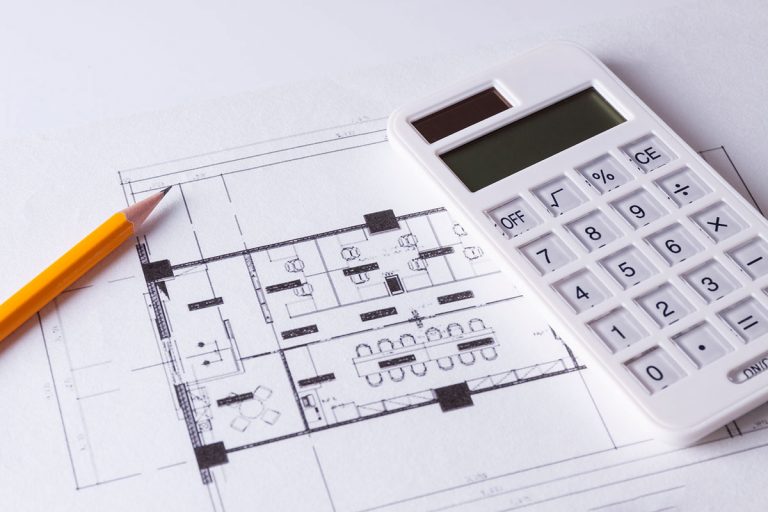 Make sure you have a complete and detailed quote from the kitchen or bathroom designer before you start to avoid any surprises. Spend time analysing each quote in detail and ask questions if you're unsure about whether anything specific is included. This could be materials, site clearance, project management, for example.
Trades could include architects, interior designers, plumbers, electricians, builders, structural engineers, among others. Work out what you need and go from there. You can either project manage yourself and hire individual trades, or find an all-in company who can offer the different contractors you need.
Remember VAT
Don't forget to check whether any quotes include VAT – if not, expect to add 20% on to the price.
Be open minded
Don't cut corners at the beginning of a project because you are impatient to start. And don't worry if that is you – totally normal to be totally excited. The important thing is to be patient, plan well and choose knowledgeable and skilled people to undertake the work.
Be prepared to spend a little more so you can instruct a reputable builder who will provide a better level of service and ensure the quality of finish, which will, in the long run, be a worthwhile investment. Sometimes, the tips for setting a renovation budget may be more about investing well, rather than trying to get the best deal at a compromise.
Plus, keep in mind that any renovation that requires structural changes, new glazing and doors, or new plumbing and electrics will need to be accounted for too.
Include planning fees
Larger projects, for example extensions, may have 'invisible' costs such as drainage reports, party wall agreements, and parking or skip permits. You may even have to weigh up the price and benefits of alternative living arrangements, depending on how extensive your plans are.
If you need to apply for planning permission, or a similar agreement such as listed building consent, these will also come at a cost. Always check the rules in your area and factor these costs into your budget.
Remember installation costs
It's not only about buying things to go into your dream home. Also consider who is going to fit them and get the result you're after. Tiles is a good example. You buy the tiles, but will you lay them or will you get a professional to do it for you? Both the tiles and the professional will cost.
If you ask me, accounting for the cost of installing your scheme should always be of key importance. To put it bluntly, an appliance (or other feature) which doesn't work properly due to poor fitting is no good to anyone. Unless you are a skilled tradesperson or you're super confident about your DIY skills, then leave these jobs to those in the know. You don't want to risk the quality of the finish, right?
Know what you're getting
Never part with any money until you are 100% happy with your quote, as changing your mind during the project will add more cost onto the final bill. Any reputable kitchen designers will be happy to go through what you are paying and why.
Think ahead
Establish a timeline with your contractors before work begins so you know when various stages of the project are expected to be complete and when they need to be paid for. This will help work progress, create a schedule for when fittings and materials need to be on site, and serve as a framework for addressing any problems.
Plus, you'll know what amounts of money you'll need and when.
It's always wise to keep a contingency budget of around 5-10% of the total cost set aside for unexpected additions and alterations, while also allowing for extra money to be spent on takeaways – or even rent, if it's a large project and you're planning on moving out while the work takes place.
So there you have it, top tips for setting a renovation budget.
When it comes to talking money, be candid and reveal any constraints from the start. Good trades will work with you to achieve the best possible result, if they can. And remember, keep your house and your personal taste at the forefront of any decision, especially on something as big as a renovation. You want to be satisfied with your new living space at the end of it don't you?
Featured image: iStock/ArchiViz
About Post Author