Eager to entertain at home this summer? Whether you're just starting to think about getting your garden ready for hosting fiery barbecues or are in the midst of planning your new kitchen project and want an outdoor space to rival the indoor one, if there's one thing an outdoor kitchen should be – apart from pretty and practical – it's weatherproof.
Why? Well, it needs to be protected from harsh and unpredictable weather for one – think wind, rain, frost and damaging UV rays from the sun (when it appears!) – so your outdoor kitchen stands the test of time and can be used all year round.
To help you get ready for dining al fresco just in time for balmy summer days, we've put together a complete guide to designing a weatherproof outdoor kitchen – from hard-wearing surfaces and durable appliances to moisture-resistant seating and dining solutions.
Step one: The multi-functional layout
The kitchen is the heart of the home after all, so when summer hits, take this idea for a sociable space into the garden. Think of creating your outdoor kitchen much like the one inside: it needs to have all the cooking kit, storage and preparation space to make it super practical, so there's no need to dash inside to grab missing ingredients or bring out the food once it has been cooked indoors and is finally ready to be enjoyed al fresco.
Start by thinking about the way you use your outdoor space in order to find the right kitchen layout. Do you love hosting large get-togethers and need a spacious dining area? Are you the chef of the family and need plenty of worktop space, plus the latest grilling appliances?
Providing flexibility and functionality, the newly launched KönigOutdoor range of weatherproof kitchens from leading kitchen worktop specialists Königstone is the ultimate solution for easily recreating your indoor design outdoors.
There's a wide range of modular units to choose from. For example, you can go all out with a grand layout with built-in appliances, a bar-style area and even incorporate sink and tap. Or if you are a bit tight on space, you could create a compact design with a single unit and a couple of barstools for dining or enjoying a cold drink.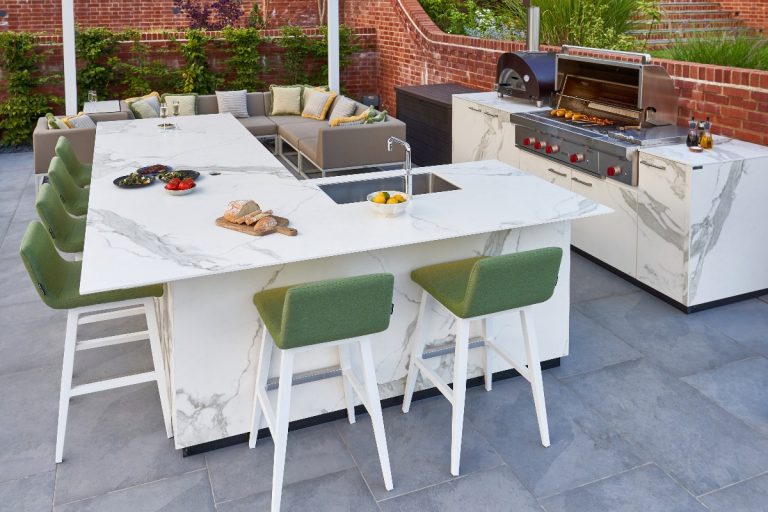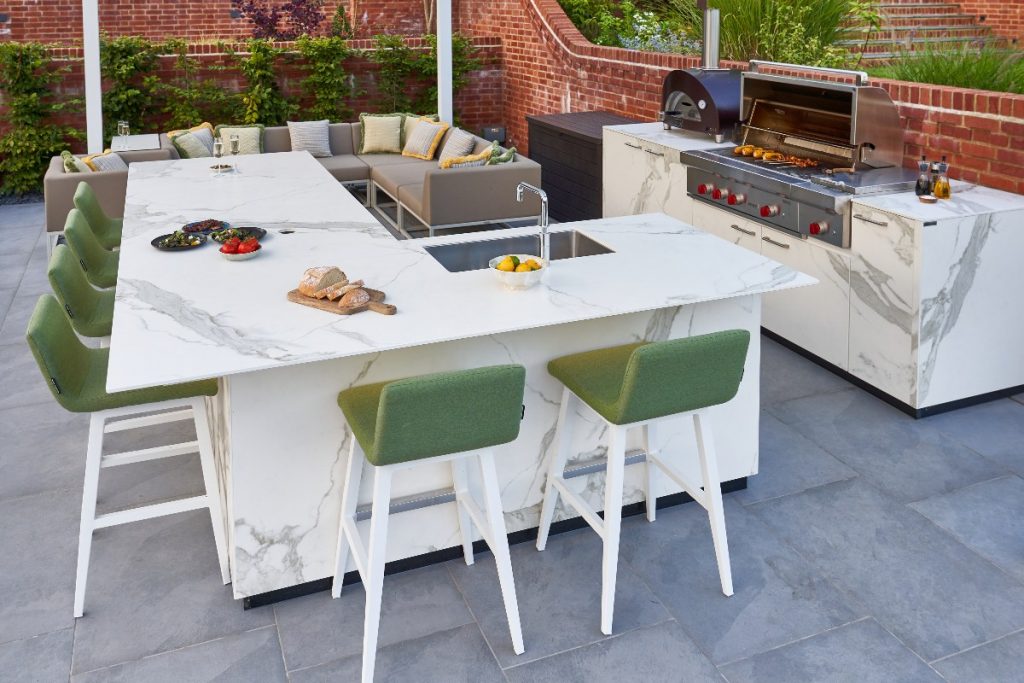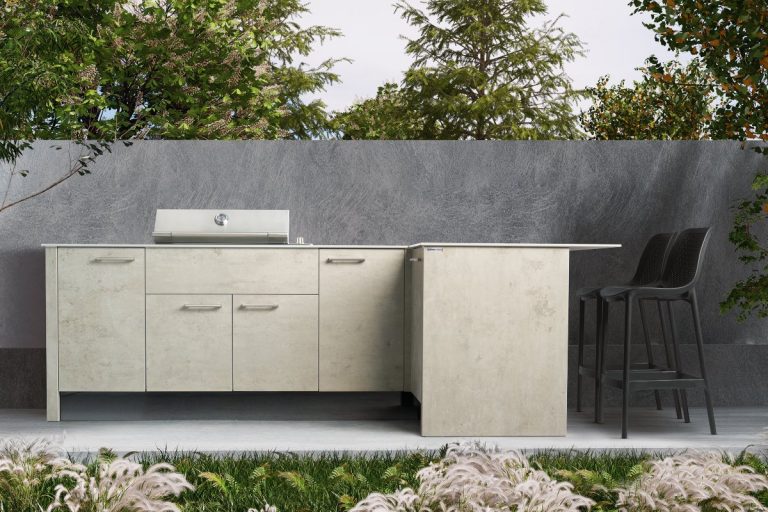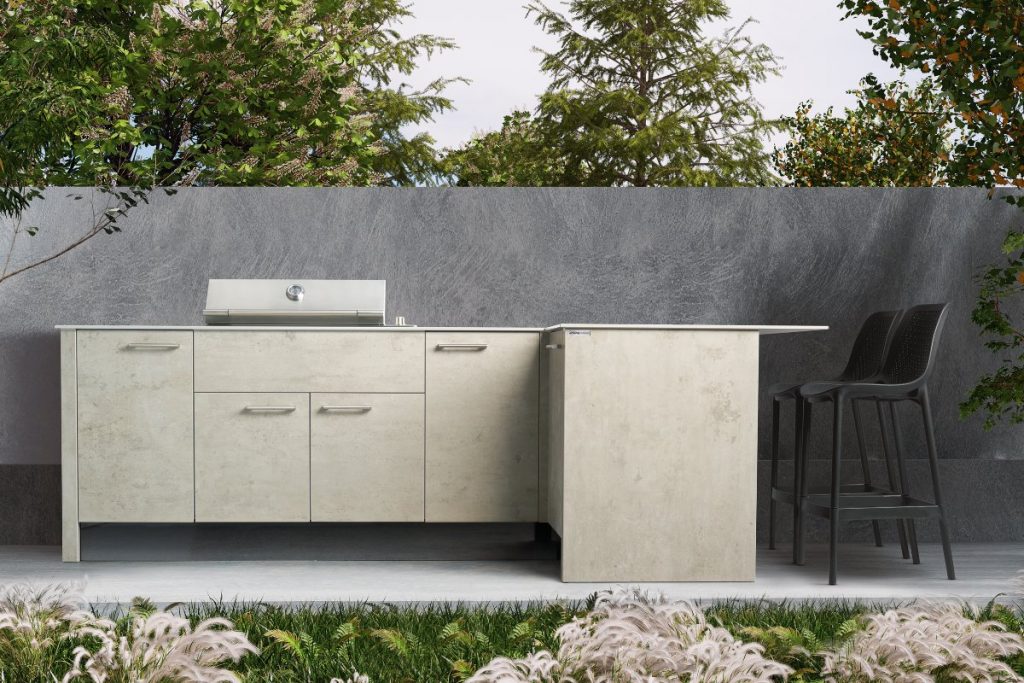 Step two: Resistant surfaces
Durable worktops and furniture are key to a successful weatherproof outdoor kitchen-diner. Think scratch and stain proof plus, unlike indoor surfaces, they need to have a protective layer against UV lights and be resistant to both high and low temperatures, too.
Finished in Neolith's sintered stone surfaces, the KönigOutdoor kitchen cabinetry not only looks great but it's also incredibly hard-wearing, so you don't have to worry about the fading, scratching or staining of the material – doors, worktops, end and side panels included.
Available in eight sintered stone finishes, from a timeless marble style to contemporary concrete effects, you can achieve a look to suite your style and taste, or even coordinate it with your indoor kitchen.
Plus, if you want to fully customise your design, why not make the most of the KönigOutdoor bespoke service, working with a designer so you can maximise every inch of space and achieve the aesthetic you really want?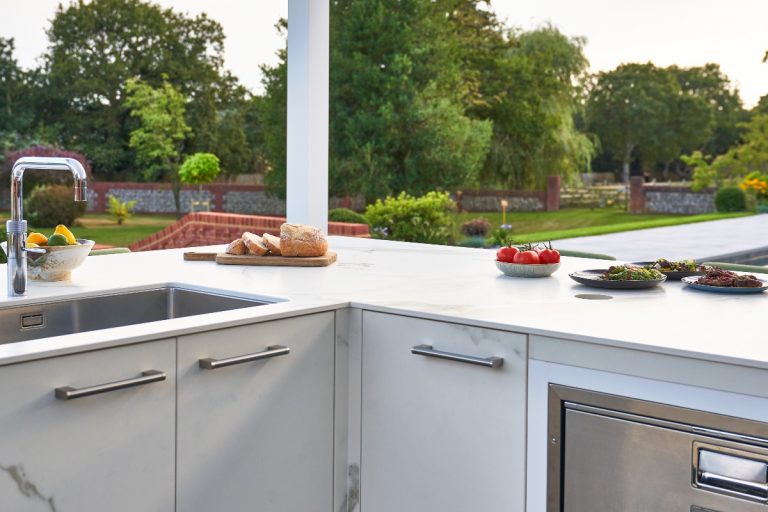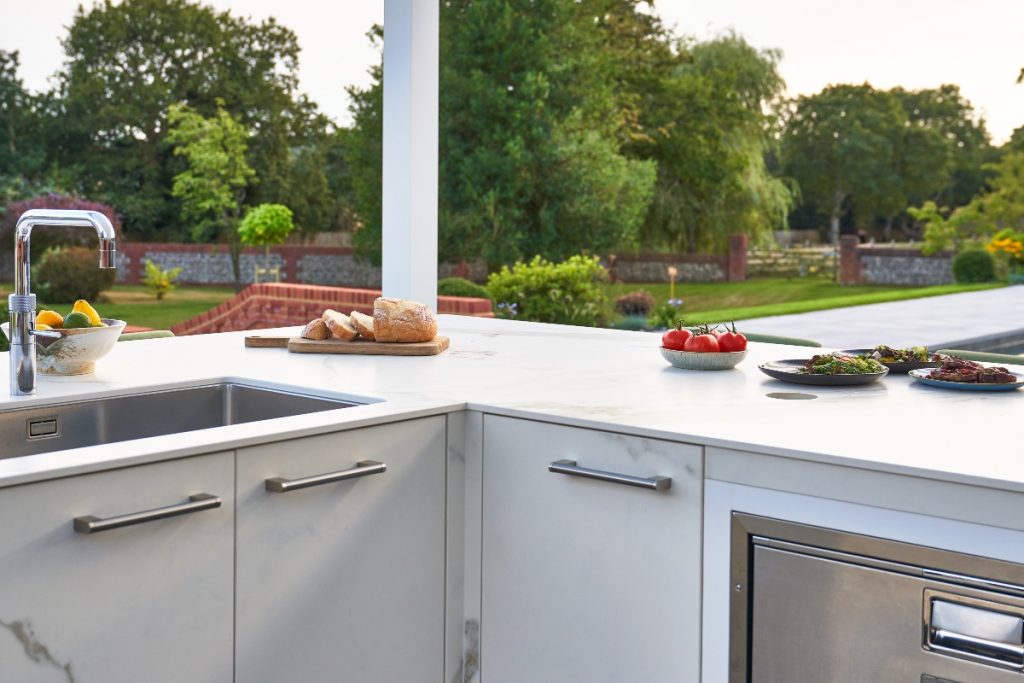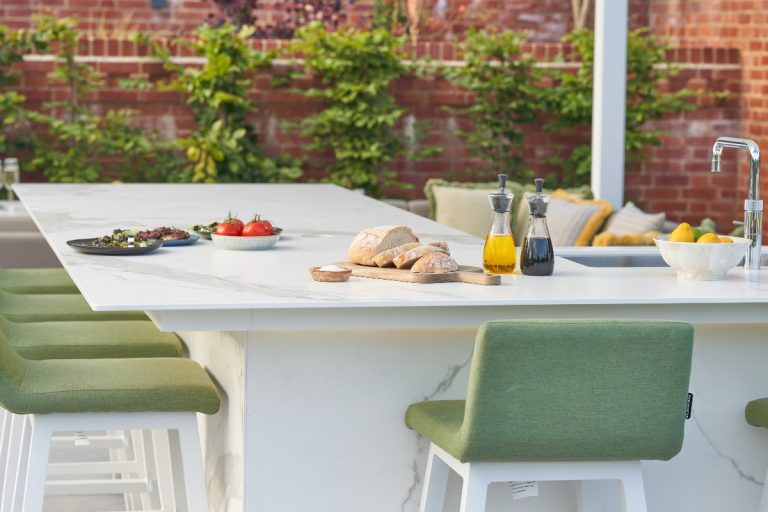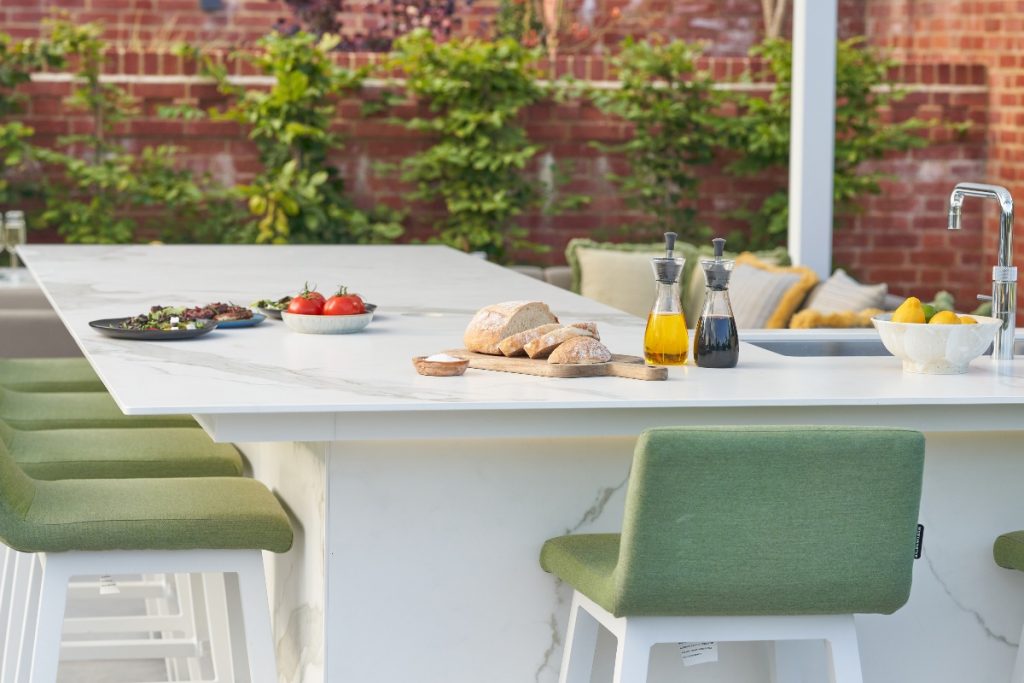 Step three: Weatherproof outdoor kitchen appliances
An outdoor kitchen is not complete without good appliances, right? And we're talking about more than a simple barbecue.
Whether you're a pizza lover, partial, prefer smoked meats and vegetables, or like to show off your flame-grilling skills, you can complete your KönigOutdoor kitchen with the latest weatherproof solutions from brands such as Fulgor Milano, Beefeater, Vitrifrigo, and Alfa Forni, which are all options when you buy a KönigOutdoor design. Or if you already have your own cooking kit, your designer will be able to integrate it seamlessly into your new outdoor space.
Hosting outdoors isn't complete without cold drinks on tap, so make sure to include a refrigeration system, too. You could even have an ice bucket or drawer if you really fancy it.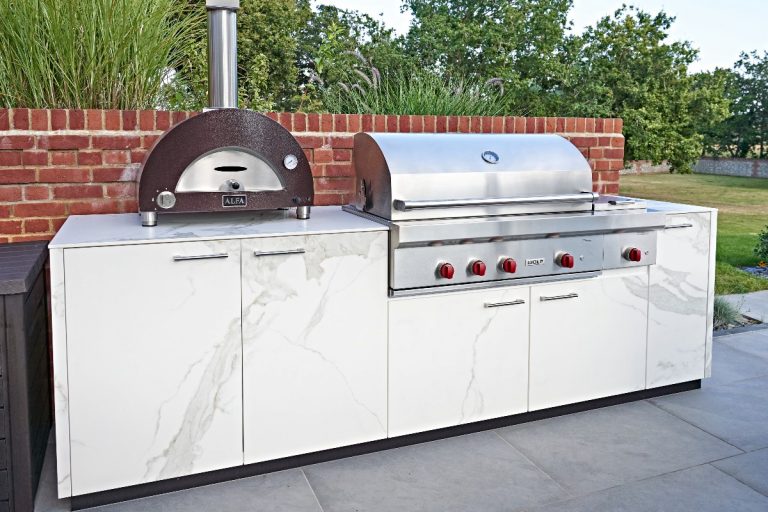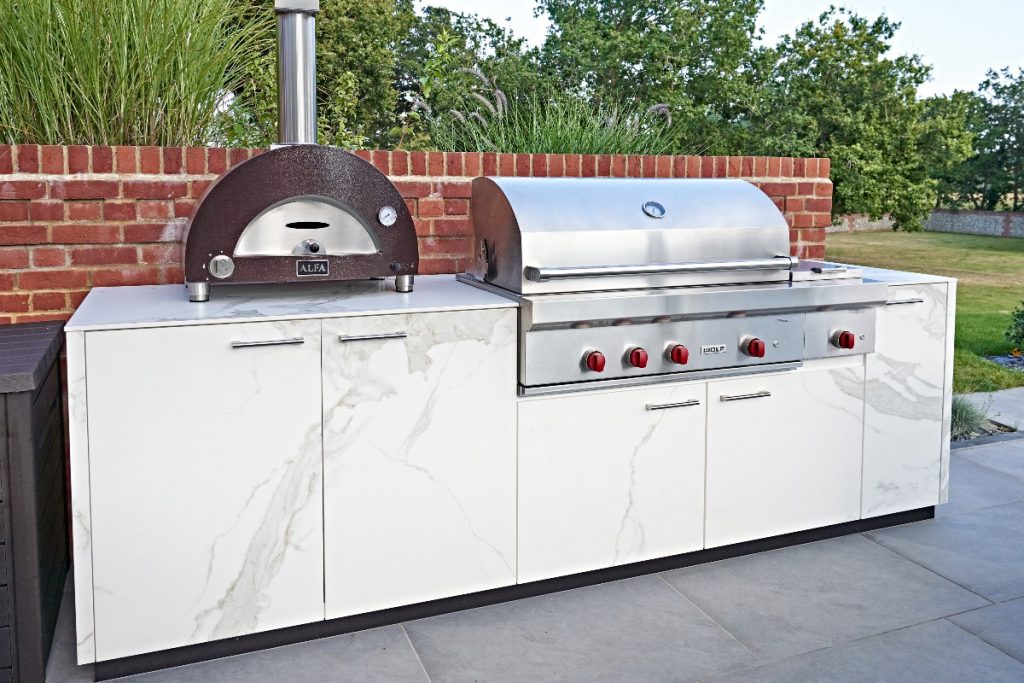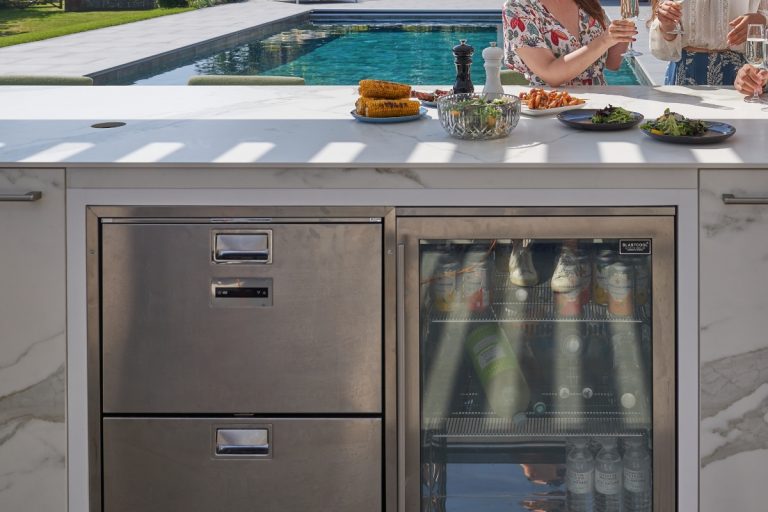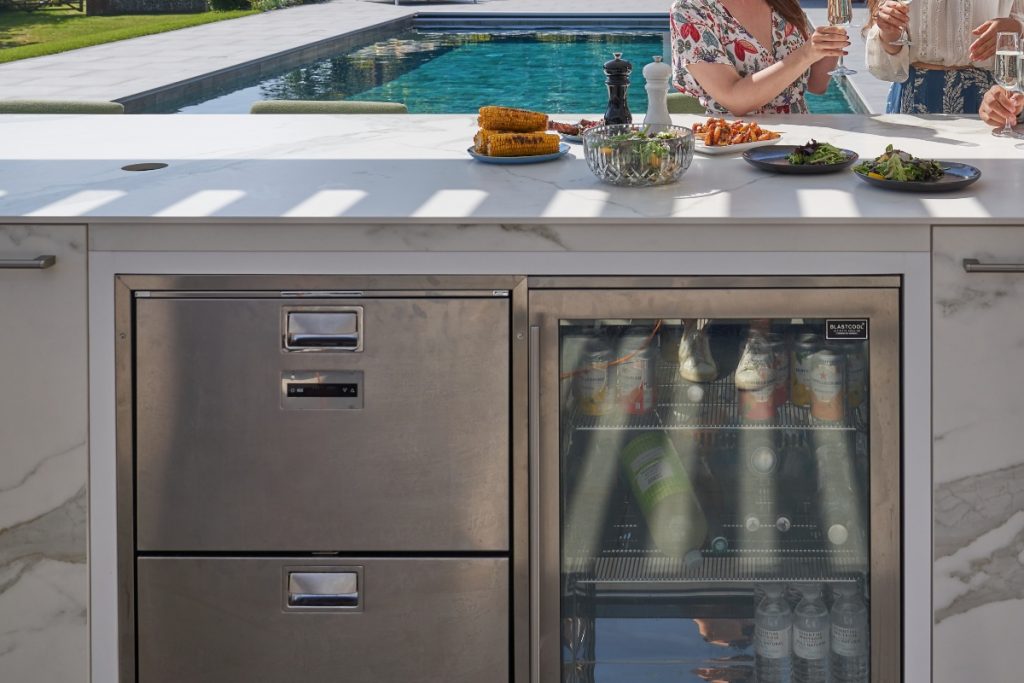 Step four: Durable dining and seating solutions
When it comes to the living and dining areas, your tables, sofas and barstools will sit outdoors in all weather conditions, so it's crucial you choose weatherproof materials and finishes that are also resistant to scratches and stains.
Great options include low-maintenance, waterproof steel and iron solutions, modern-rustic resin and wicker designs, rust-resistant aluminium, or recycled plastic sets.
Weatherproof paint is also a good way to ensure any small storage solutions or furniture pieces don't get damaged by UV lights or moisture.
To keep things looking good for years to come, don't forget you can purchase weather-resistant covers for your furniture, appliances, seating and dining solutions, so they'll be well protected when the weather turns.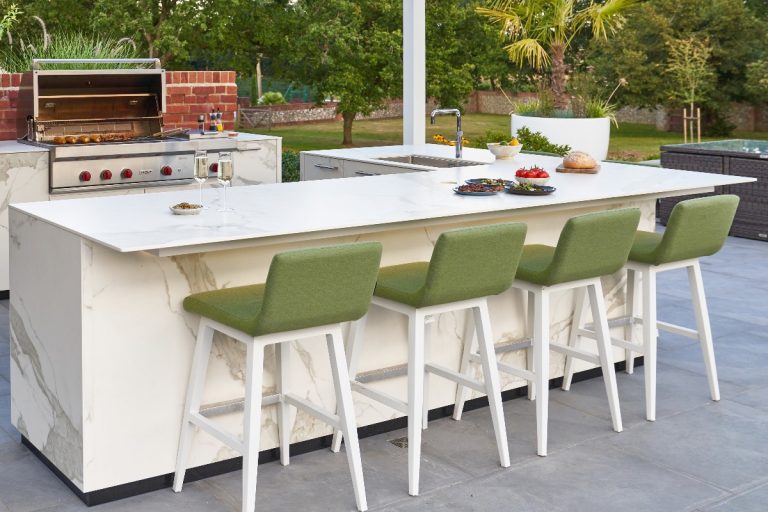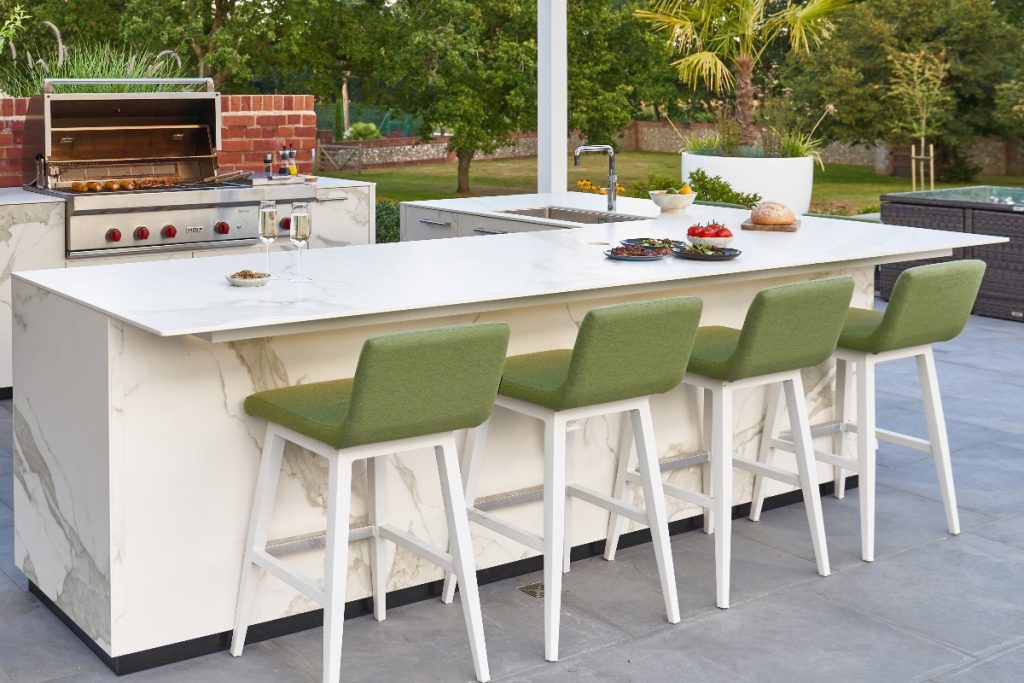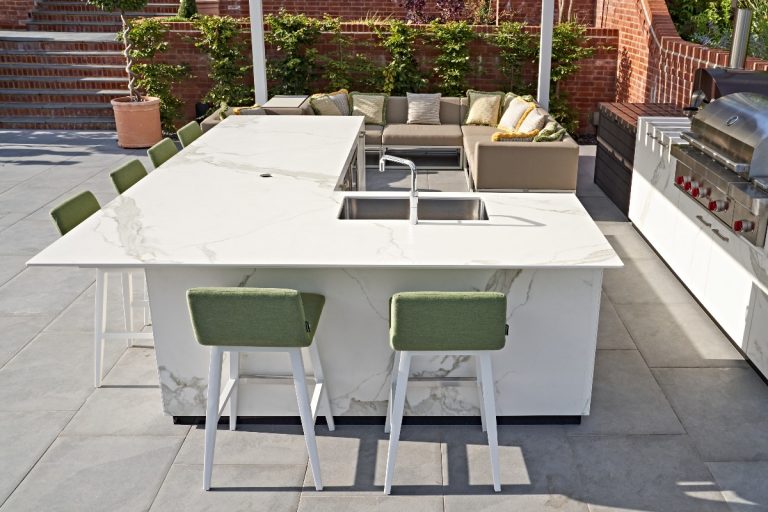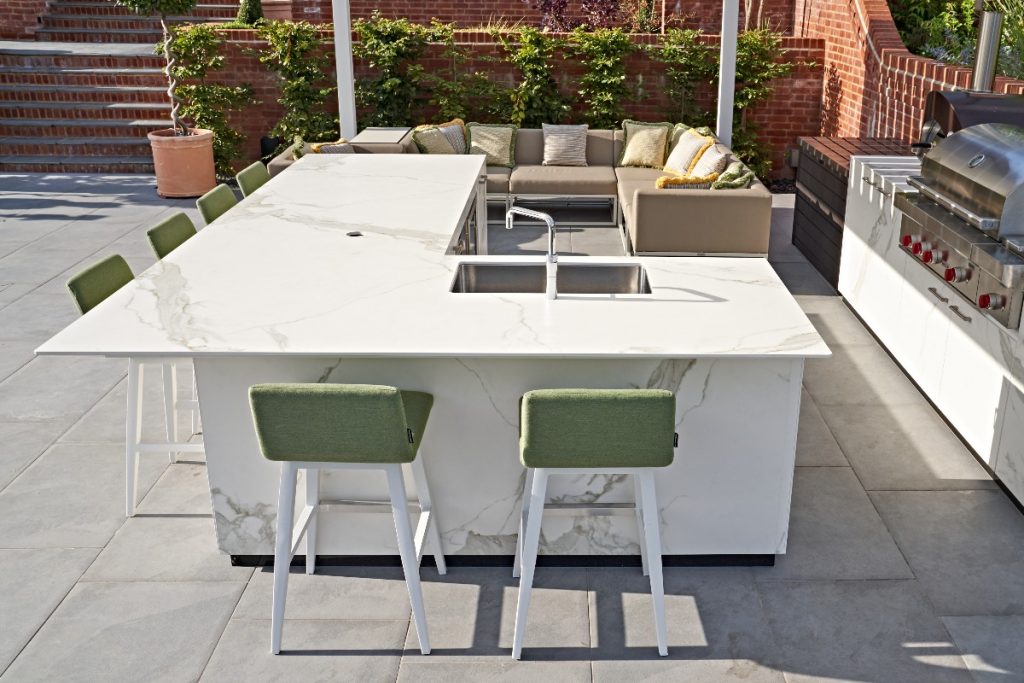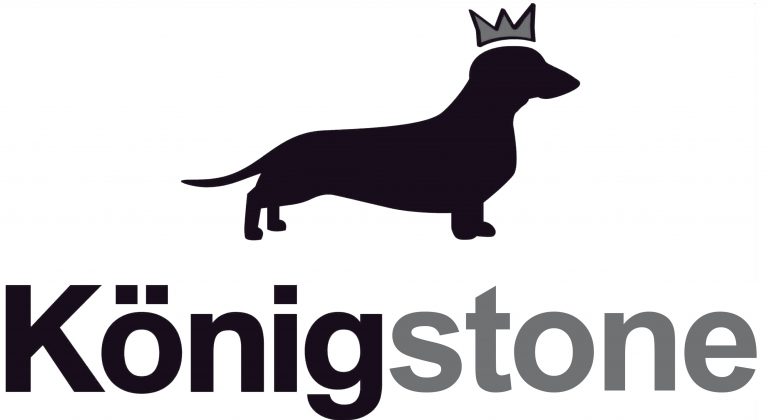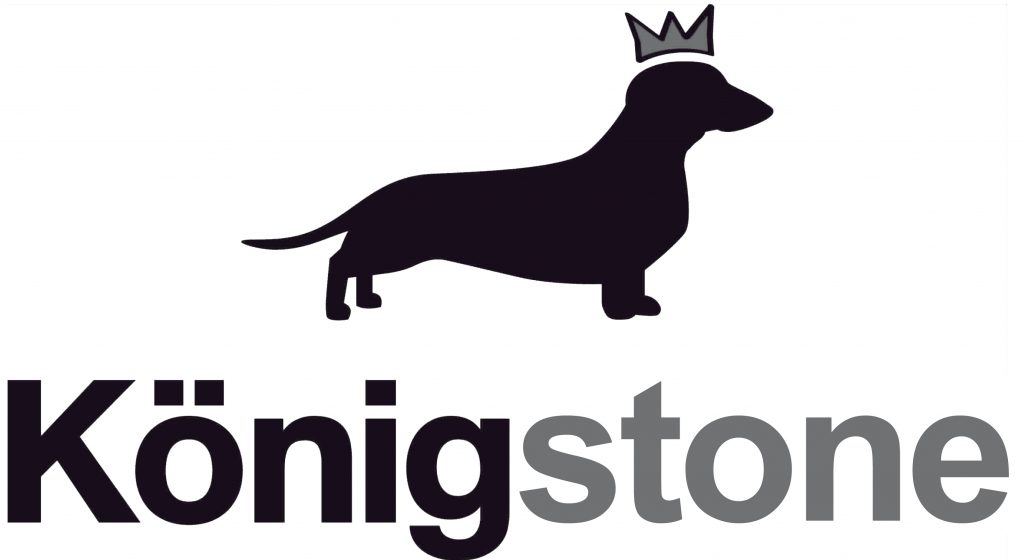 This article has been created in partnership with Konigstone. For further information on KönigOutdoor, email [email protected] or visit www.konigoutdoor.co.uk. For further information on Königstone, please visit www.konigstone.co.uk.