More space, more light. Those four words are ones I hear time and time again. When it comes to our homes, so many of us (myself included!) are desperate for more space and more light. I recently moved house and my north-facing living and dining areas have me crying out for more light. My kitchen faces south, which is great but more space there would never go amiss. Do we ever have enough space really? It's no surprise then that extending the kitchen is still one of the most popular renovations, but what types of kitchen extension are there?
Like all the best home designs, there isn't a one-size-fits-all approach when it comes to the type of kitchen extension that will work best for you and your home. It's all very individual and depends on your space needs, the room you have available to extend, your budget, your plot and the area in which you live.
Before embarking, you might want to have a squizz at my ultimate guide to planning a kitchen extension and then decide what type of extension might give you that much needed space and light. Then, keep scrolling for some shape inspo.
There are four main types of kitchen extension (broadly speaking) and interiors journo Yvette Filer has taken a look at what they are, so I'll hand over to her to take you though them…
Single-storey rear extension
Side-return extension
Double-storey extension
Wraparound extension
Let's look at the types of kitchen extension in more detail shall we?
Single-storey rear extension
As one of the most straightforward types of extension, single-storey rear designs are a good option for most homes with enough garden space to take from.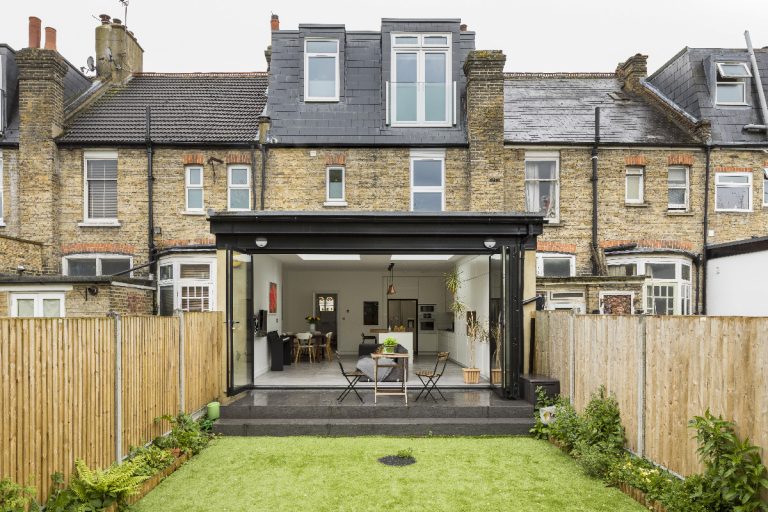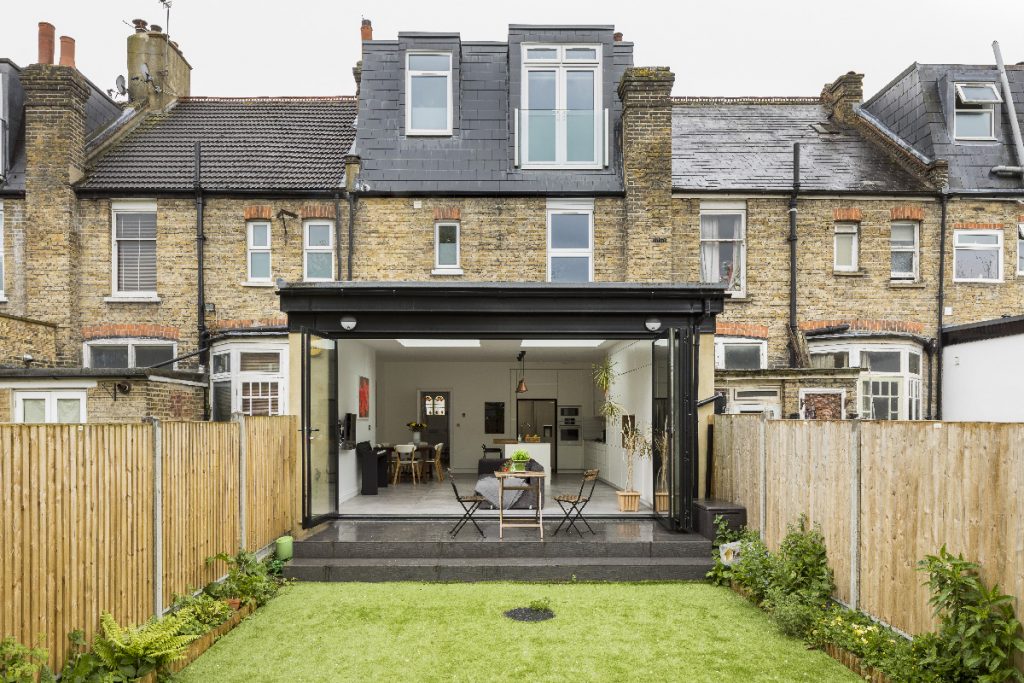 As with all additions, if they go less than 3m beyond the rear wall of the original house (or under 4m on a detached property), then they can often be built under permitted development rights, without the need for formal planning permission. However, it is always best to contact your local authority to ensure your proposed plans are allowed as restrictions can vary depending on the area and property.
A word of warning: depending on how an extension of this type is constructed, you can run the risk of losing natural light in the middle of the house, as Michael Schienke, director of Vorbild Architecture told me: "You can combat this by adding skylights," he said. If you're after the ever-popular full-length glazed doors, you will need to consider the placement of your cabinetry if you do choose to have them.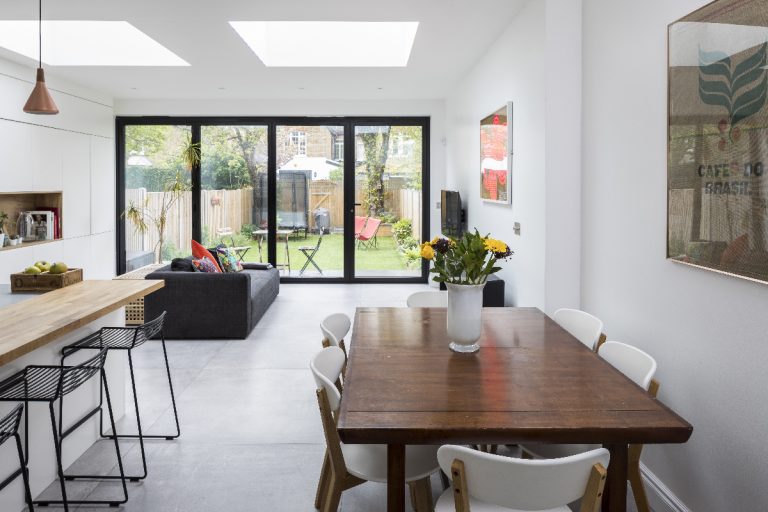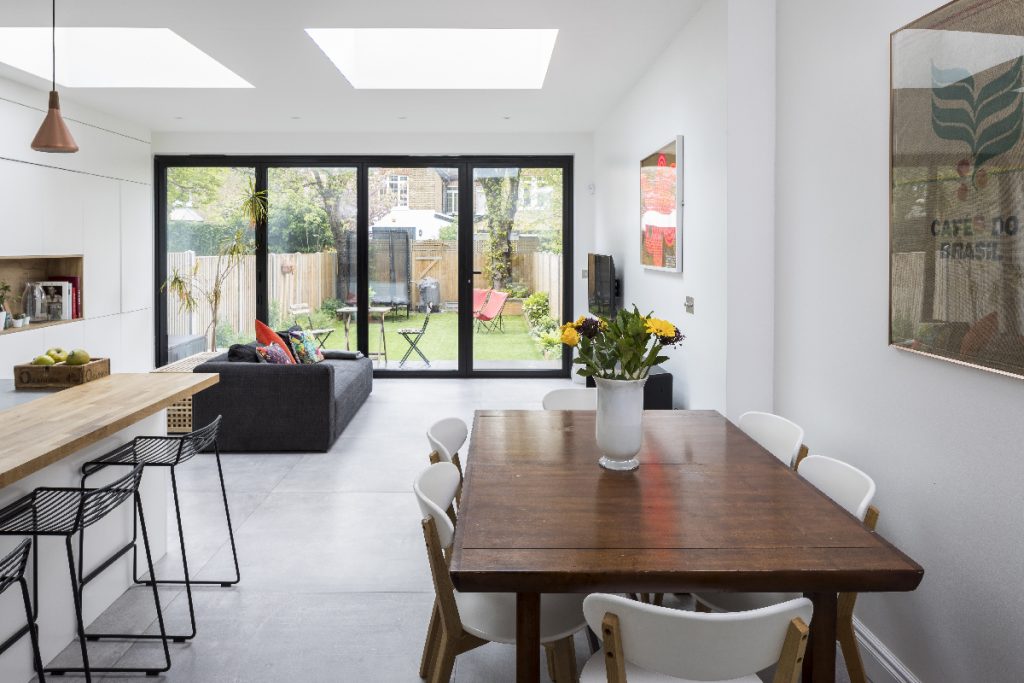 "You'll either need a long extension or a wide house, to accommodate a larger kitchen if you want the back of your property to be mostly glazed," he said. "An alternative is to have a sliding door and window combination, so you can fit a functional L-shaped scheme within the new space provided by the extension without losing storage space."
Good to know.
Side-return extension
Most commonly seen on Victorian terraced or semi-detached houses, a side-return extension fills in the often unused passage alongside the property.
They tend to have a sloped roof – which is beneficial to be made of glass, so it can let in natural light – and can often be built within permitted development. However, there may still be planning restrictions and it is also worth noting that if you extend up to your neighbour's boundary you will need to get a Party Wall Agreement.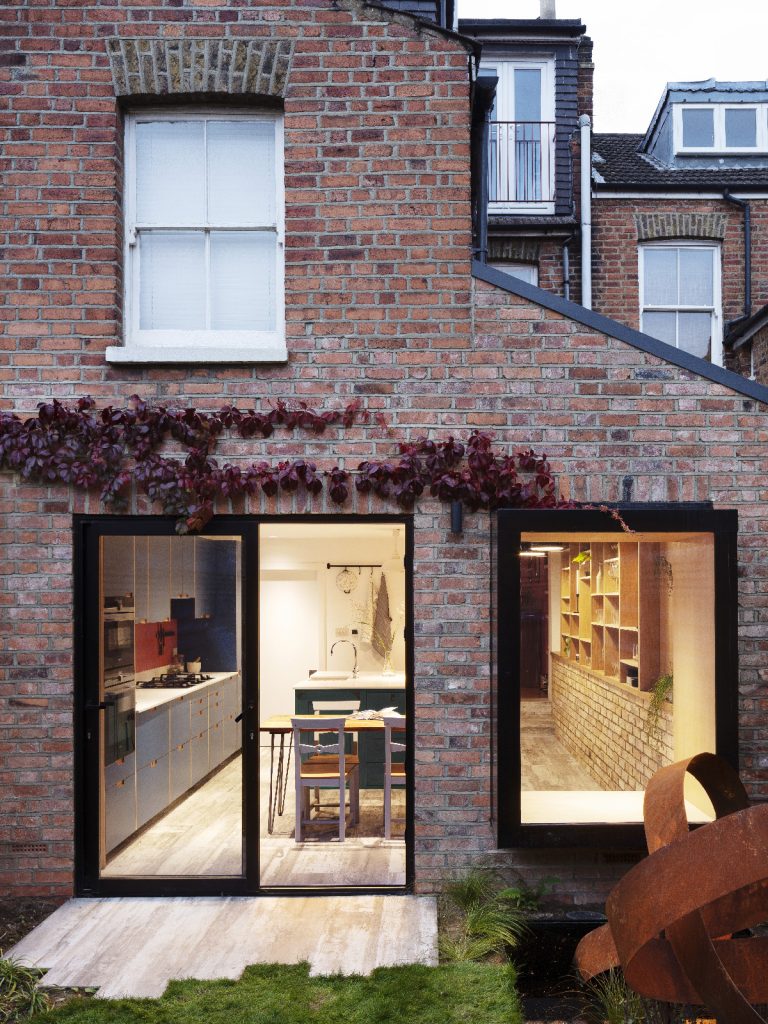 While a side-return extension will help open up a property's width, it is important to plan storage effectively in order to make the most of your new space. I asked Joseph Brown, associate at Amos Goldreich Architecture on how to maximise storage in a kitchen extension and he told me: "Within smaller homes you have to think laterally, or vertically, to maximise any potential opportunities. If you have leftover niches as a result of your new side-return extension, think about how these can be used for bespoke cabinetry."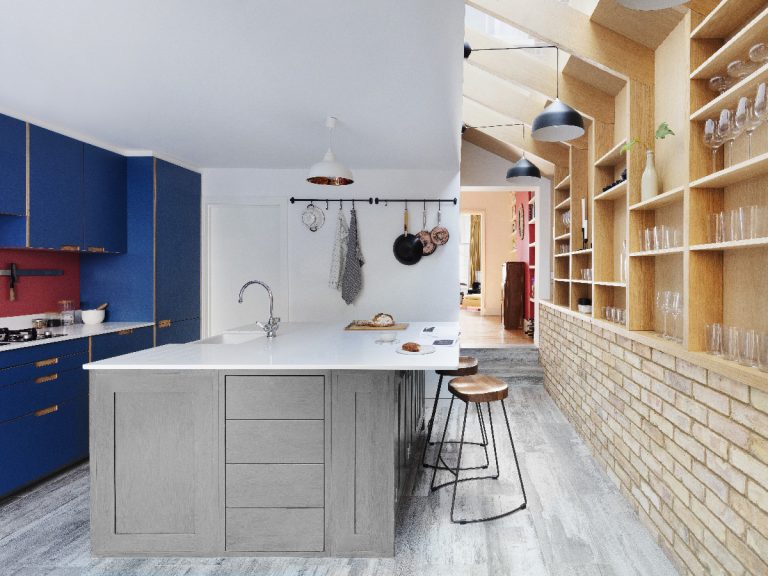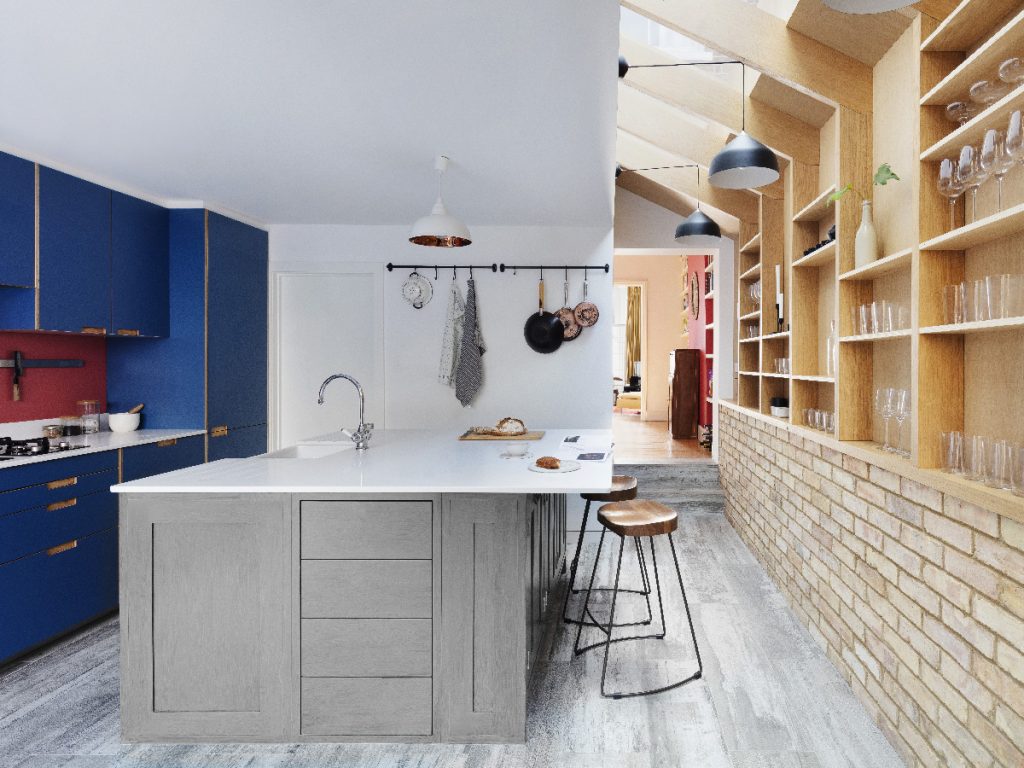 So what about the kitchen layout? Depending on the width of your property and footprint available, the most functional kitchen layout for a side-return extension is likely to be a single run of cabinets on one side of the room alongside an island or peninsula. This arrangement will provide better flow throughout the ground floor and often improves access to the garden, plus it will also give substantial worktop space, a mix of full height and wall units, and adequate space for all appliances you need.
Double-storey extension
An extension that comprises two floors can obviously provide you with more space overall and add significant value to your home, as you'll have the possibility of adding another bedroom or bathroom upstairs, as well as the extra ground-floor space. Now that really is more space and more light!
However, due to the extensive nature of these types of extension, the pitfall often lies in obtaining planning permission. I won't lie: proposed designs may be seen to be overbearing or impact your neighbours' privacy or block natural light, so it's a good idea to seek specialist advice right at the start of this type of project.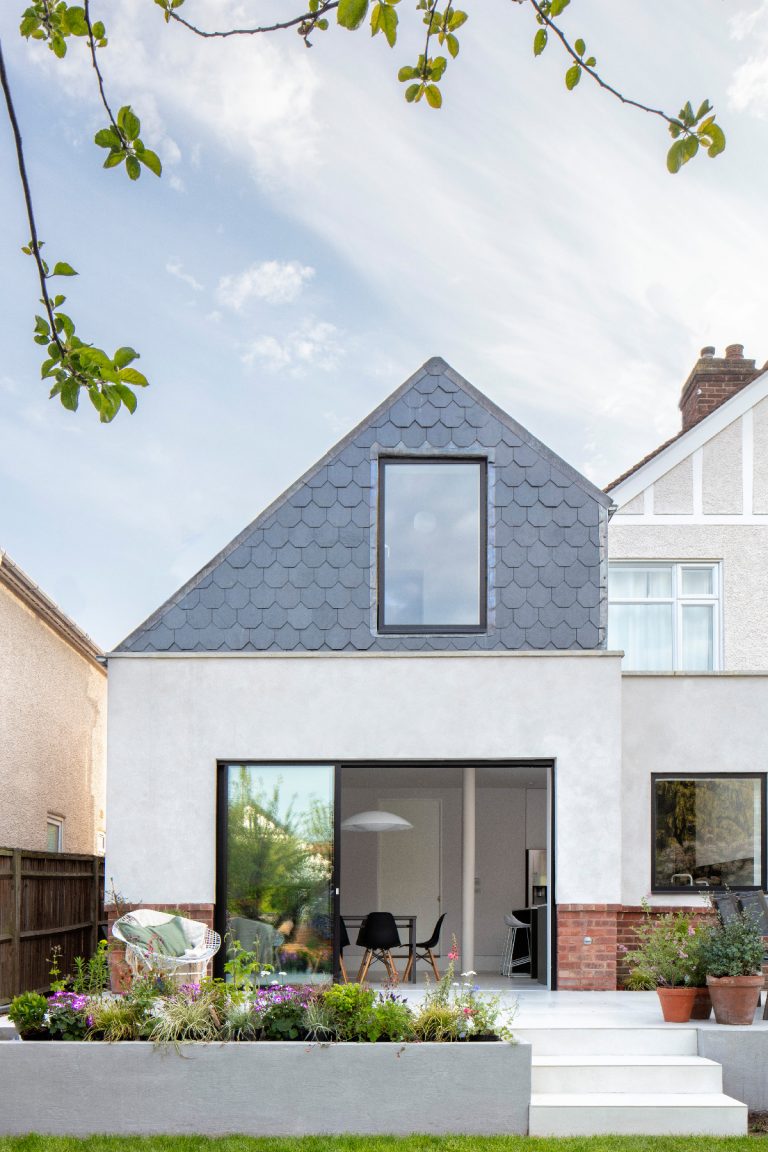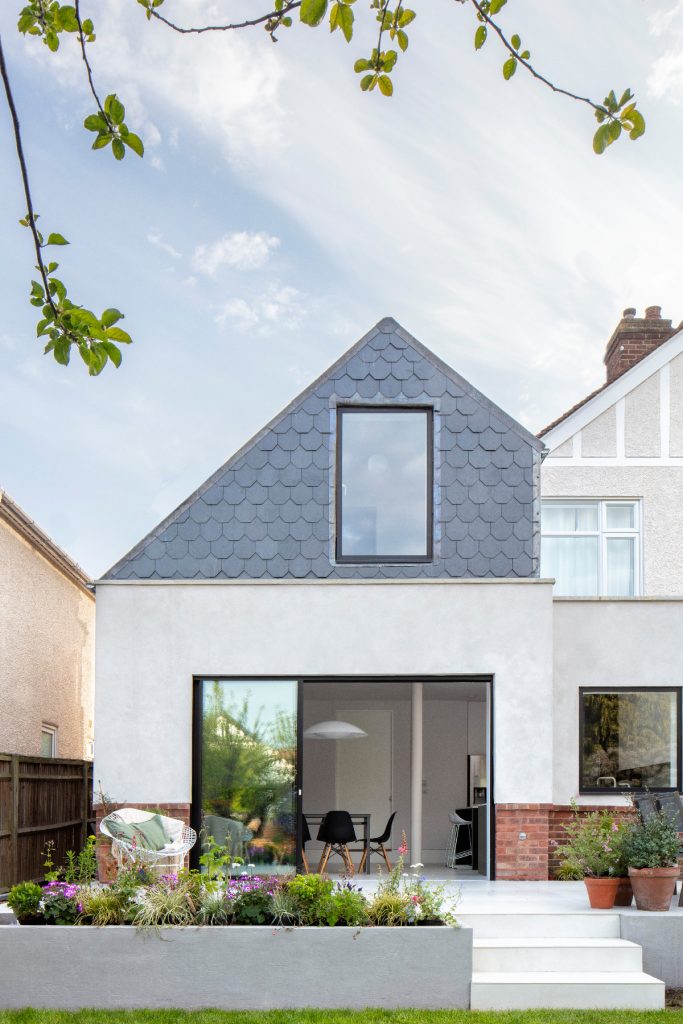 You'll need full planning permission to carry out this build and councils may have different guidelines, both on the look and size of your extension, too.
For example, you may be required to use similar materials to the existing house, and adhere to certain boundary restrictions. Find out if other homeowners near you have recently completed similar renovations, so you can get an idea of what kind of plans are more likely to get approved and speak to them about the process.
While a double-storey extension can be a large investment in both time and money, Oliver Leech, director at Oliver Leech Architects explained that it can be cost effective, too when I asked him about balancing the books. "You are already building the foundations for a single-storey extension, so the price per square metre of a double-storey design will be more efficient as a result."
And light? Without the option of having skylights, it is important to design your kitchen carefully so bringing a kitchen designer and architect on board together early on will help. They can work closely to make sure you have the most efficient layout.
Wraparound extension
Combining both a rear and side extension, a wraparound extension (or L-shaped extension) can markedly increase the square footage of your ground floor.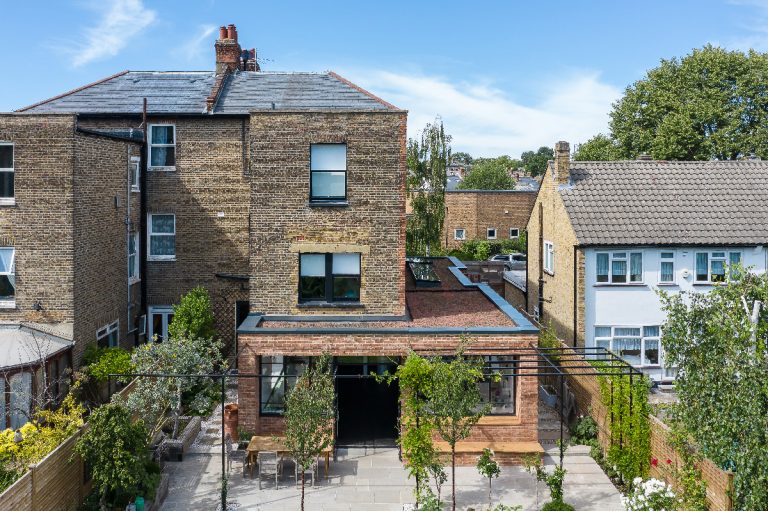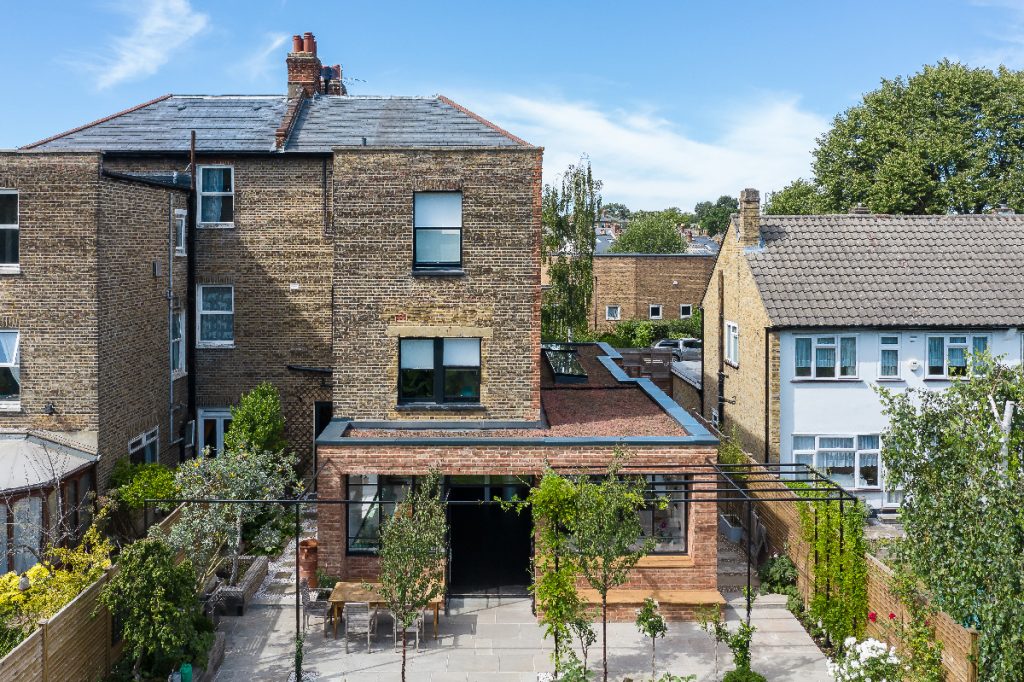 By gaining this additional space, you can not only boost the size of your kitchen and living areas, but there are possibilities to add a utility or boot room, too.
No matter the type of kitchen extension you go for, it is worth considering how much of the extension you would want to be made up of glazing, versus other materials such as brick and render. "Quite often if you extend down the side, and you have neighbours close to you, there's a good chance you'd be overlooked, so you lose a bit of privacy," Andy Young, founder and director at Create Bespoke said. "Also, if you have access to your garden down the side of the house, this would potentially be lost, so must be factored in early."
As you would likely gain a substantial amount of floor area with this type of extension, there are fortunately plenty of kitchen layouts to choose from – excellent news!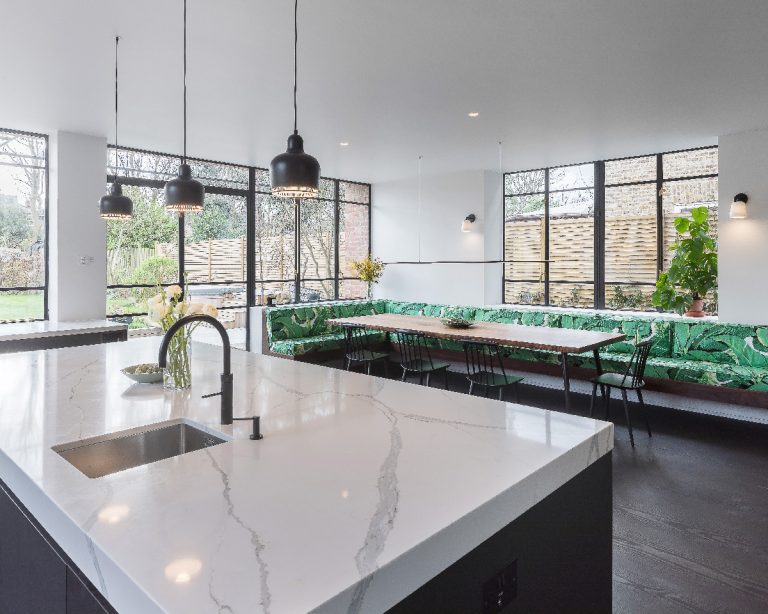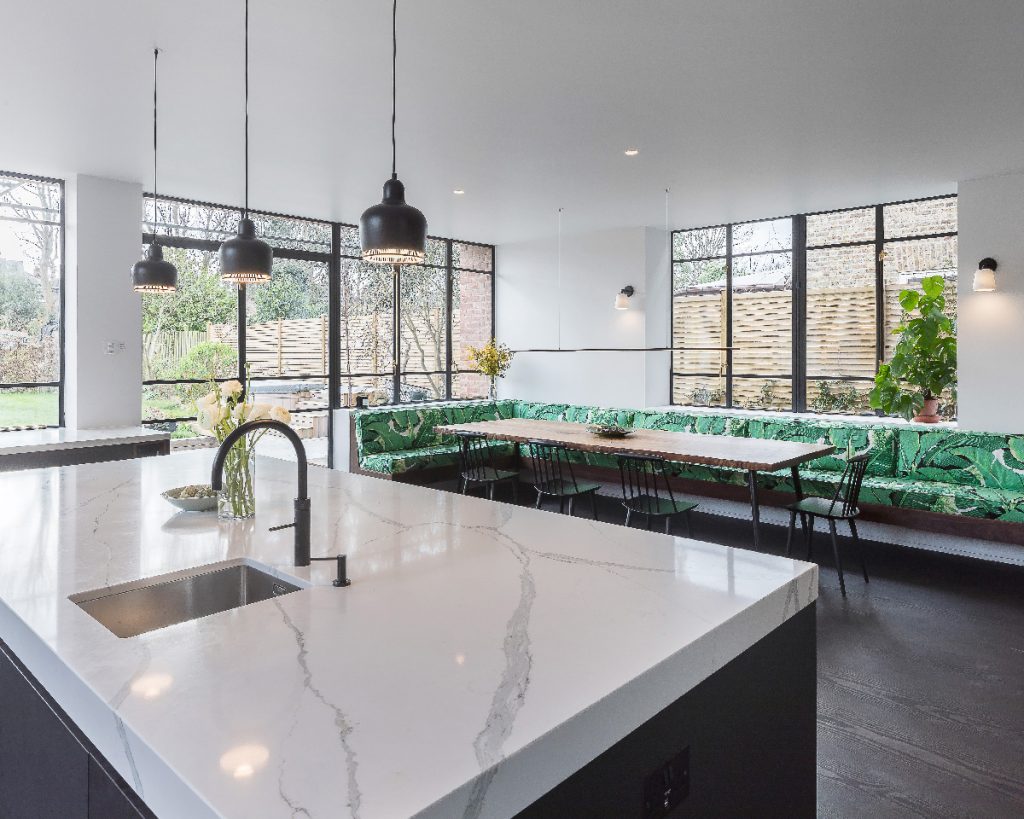 "You could opt for an L-shaped design to t within the new space," suggested Andy. "Some people have the scope to go back quite far in their wraparound, in which case the kitchen is usually designed within the rear part, rather than the side."
"In other properties, if you don't have as much room to go back, then you may be looking at having the units on the side in a type of galley-style arrangement," he explains.
So what type of kitchen extension will you go for?
About Post Author