Question: have you ever thought about the style of your dream WC? I'm guessing the answer's no – but really, you ought to. When you're updating your bathroom, you'll soon find out that there's an absolute plethora of options out there – from traditional, super modern, coloured, wall-hung, close-coupled… ok, let's explain.
How to buy a toilet
How to buy a toilet – perhaps it's not something you've ever considered? While we use our WCs everyday, I have to confess – I can't say I've ever really thought about the look of mine. I guess the real question is, why not make a statement out of it, right? For me, I love the look of a wall-hung design, supported with a concealed frame for a more contemporary look as it creates a sense of more space. However, if traditional is more your style, go for a high-level cistern above a floor-standing pan, complete with a chain for flushing. Alternatively, for a cleaner look, you could opt for a back-to-wall design with the cistern concealed in the wall, or within the wall unit.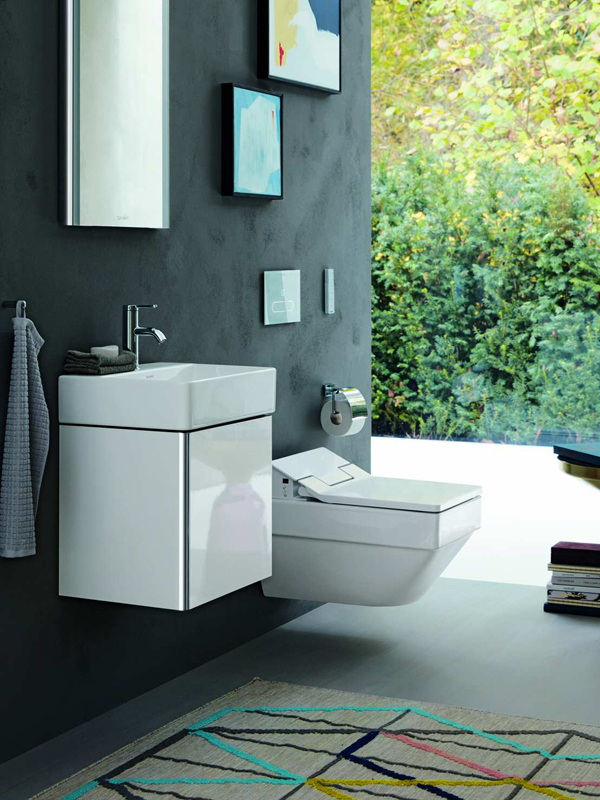 How to buy a toilet: think about its position
Countless times, I've found myself walking into a bathroom only to have my legs squished, and almost touching the wall opposite. So to avoid this, ensure that there's adequate space around your WC. Generally, you want at least 200mm on both sides, and 600-700mm in the front. You should also consider the position of the soil pipe. If you have a modern home, this is likely to be boxed inside your property. However, if you want to move the WC to a different wall things get a little trickier. So you must ensure you maintain an adequate fall. With a trend towards smaller bathrooms, leading bathroom brands have developed more compact, short projection and corner solutions. These help make the best use of every inch of space.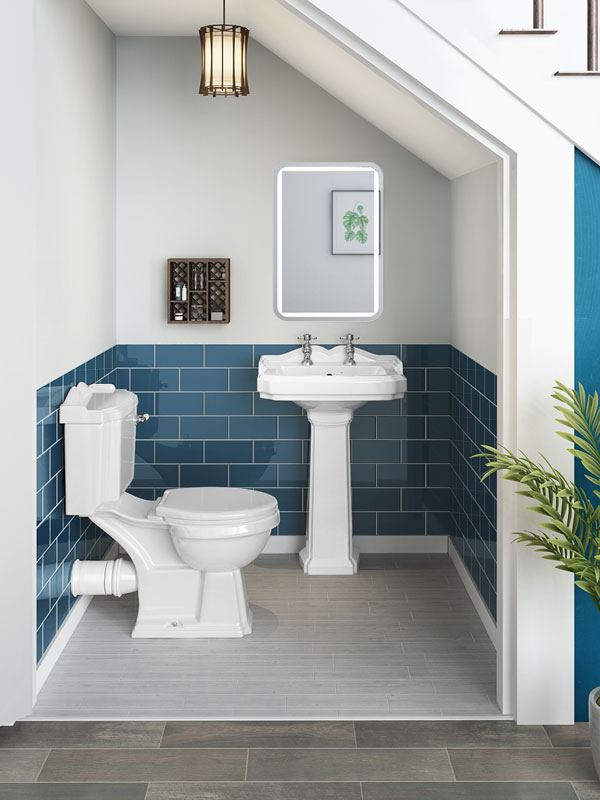 Consider an intelligent WC
From heated seats, to shower toilets, you won't believe how techy our toilets have become. But these innovations are more useful than an expensive gimmick. Most of the latest shower toilets come with their own behind-the-wall cistern frame. Others feature a rimless bowl, so there's no germs and limescale to hide. Still others feature a choice of front, rear, pulsating and oscillating washes operated by remote control, and a UV-sanitising light with self cleaning system. What next, eh?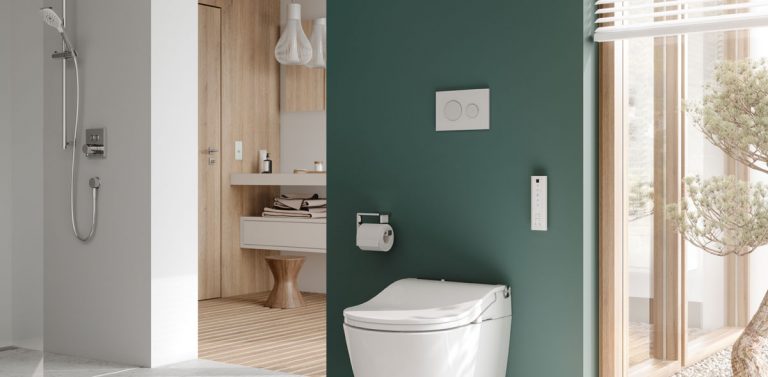 Whether you want a statement design or the latest high-tech solutions, you'll be happy to hear that many manufacturers are now producing much bolder designs. While an 18-carat gold model might not be to your taste, thanks to the latest tech and innovations, today there are all sorts of colours, patterns and finishes to choose from.
Okay, that's enough toilet talk (for now).
Featured image: The Washlet RW features an electrolysed Water+ for nozzle and toilet cleaning; heated seat; heat regulated dryer; regulated wand and jet system. Priced at £3588, it's available from Toto.
So, did you enjoy reading all about how to buy a toilet? Then you'll also enjoy our feature types of toilet and buying tips.
About Post Author