When flicking through magazines, catalogues, or browsing Instagram you could be forgiven for thinking many of us live with palatially spacious bathrooms, including marble basins and floor-to-ceiling mirrors. Of course, this is far from the truth. Bathrooms are one of the most private and often compact spaces in our homes and while we all want to create the ultimate haven to escape at the end of a long day. Not many of us have the square footage for a dream plunge bath under a large window, or the double showers you see in the best boutique hotels. In reality, we all struggle with space and have a small bathroom.
The good news is that no matter how bijou your bathroom, there's no need to compromise. Here are eight ways to get the most out of your bathroom and showcase a stylish look…
Play with proportion
To create the illusion of space in a square or awkward-shaped room, try painting or panelling halfway up the walls. Then, place a shelf just above the line as a handy ledge for toiletries and accessories – or you could even put artwork here to add more design impact. Pictures such as landscapes will give a small bathroom further dimension. Another idea is to fit a peg shelf to hang hand towels, loofahs, and any other bathroom essentials.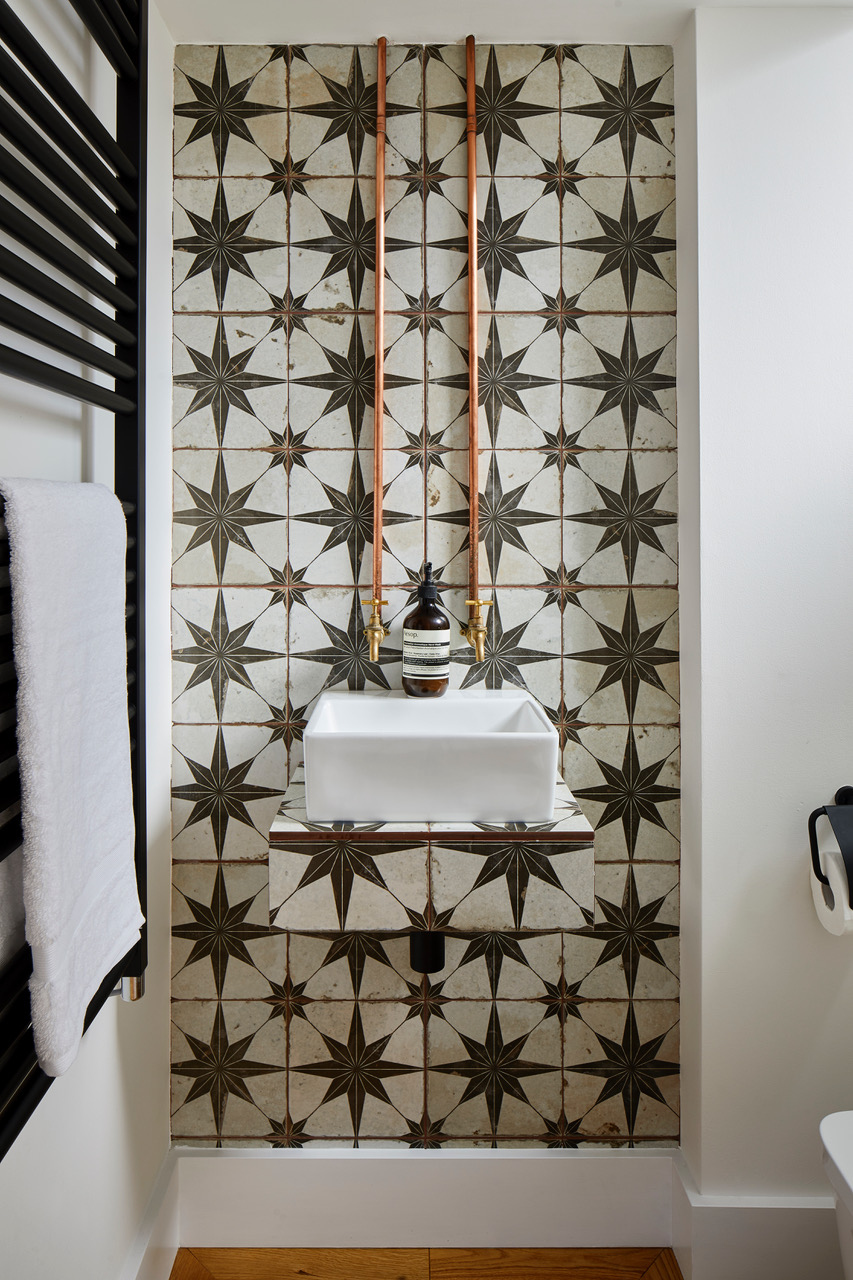 Use pattern to create interest in a small bathroom
The one place you can get away with the whackiest and noisiest of wallpapers is a small downstairs cloakroom – we've all found the best pattern ideas at friends houses and in stylish cafes and restaurants. I have also seen some small bathrooms where great murals take up a whole wall, serving as the focal point of the whole scheme – try Murals Wallpaper, which seems to do any design under the sun, or Rebel Walls, where you can even design your own.
If you are using wallpaper in spaces with a shower or bath, make sure it can withstand the heat and damp. You can also seal it with varnishes such as Polyvine or use a specialist brand such as Milton & King.
Create a shower room
If you are converting an attic or creating an extra small bathroom in an alcove, a wetroom looks stylish and is a good way to get around space issues. Under oor heating will help dry surfaces, but make sure to fit a good extractor fan too and, if you can, a skylight to bring in more sun.
Use mirrors and install glass
A trick interior designers use all the time as mirrors and glass will reflect light and create the impression of space. Whether you go for a mirrored wall unit or hang individual designs, it's guaranteed to create the illusion.
Use frameless glass doors rather than shower curtains as they will reduce visual clutter. Also save space with a sliding door as your entrance. I love the look of pocket doors and wish I had insisted on having them in both of my ensuites as they not only look good but also take up no space.
Try larger-scale tiles and patterns
Small spaces benefit from larger tiles as fewer grout lines mean the room looks bigger – and a bold pattern will trick the eye. Anything that catches our attention also enhances our space perception, so don't be afraid to go big in a small bathroom.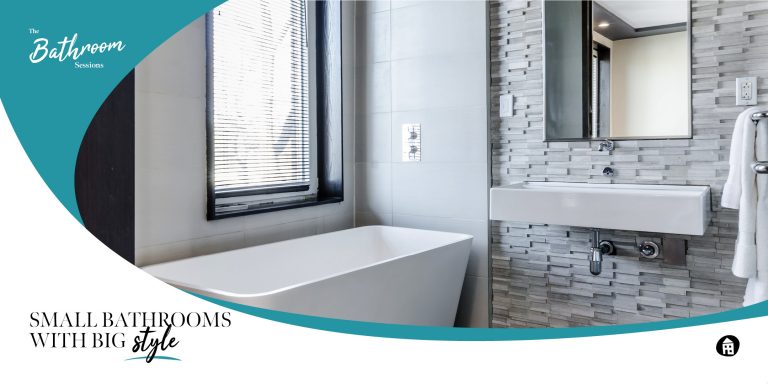 A hero piece
In bathroom design, there is always that line between practicality and doing something different. If you're really hankering for a piece – be it a basin, compact roll top bath, or a vintage mirror – go for it.
Designing it in from the start can save space elsewhere while that unique piece will make your space stand out and feel personal. Otherwise where is the joy?
Think about lighting
The darker the room is, the smaller it will feel – but full overhead light might also make it feel like a hospital toilet. If you can, install warmer lights over the mirror and and spots or flush ceiling lights in the shower. And it might be a cliché but I love nautical 1930s-style bevelled designs or ship cabin-like pendants.
Scale it back
For a a really small space, find smaller-than-usual units and pair them with slimline fittings – or go even further: made-to measure furniture will help you really use every square inch. Pedestal basins can be space wasters, so choose wall-mounted designs if you can.
Featured image: Day True
Want to read on? Then you'll love our feature on compact baths.
About Post Author