The shower has come a long way in recent years. We've said goodbye to small cubicles and are embracing a much more luxurious type of design – the walk-in shower. Oh, I love them. I want a giant shower area for my bathroom, complete with a large rainfall shower, too. I know what you're thinking… You don't need a huge bathroom to create this modern look. And you don't need to fully waterproof the whole room like you would for a 'wetroom'. Also, it's not that much of an upheaval to go from bath to shower, promise.
Thanks to the clever people who design products for the bathroom, the choice of fittings is now huge and it's never been easier to create a wetroom-inspired walk-in shower. Shower trays are as thin as a couple of centimeters, shower screens can look as seamless or designer as you want them to be (time to get rid of that shower curtain if you haven't already, sorry) and materials for walls and floors are so vast that you can create a really fun, stylish and personal look to suit your interior design goals – think bright patterned tiles, bold murals, concrete-look backdrops or sophisticated marble coverings.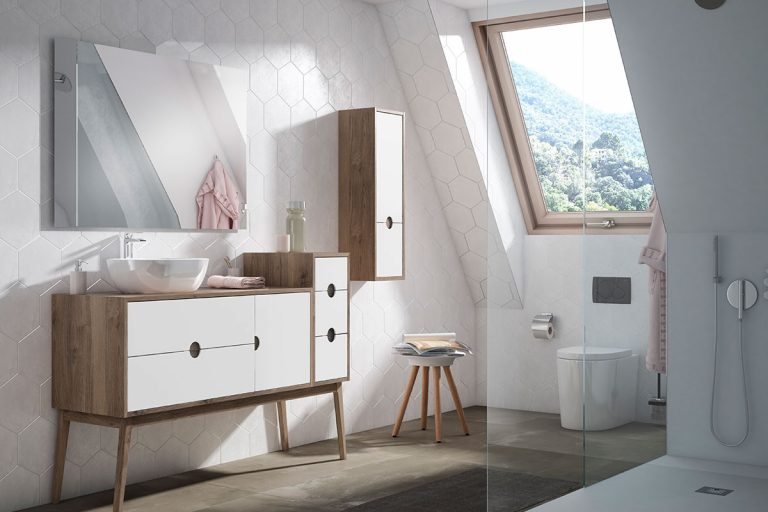 So what should you think about when deciding on a walk-in shower?
the enclosure
the shower tray
door style
finishing touches
The walk-in shower enclosure
The good news is that there are many formats of ready-to-install walk-in shower solutions on the market to suit various sizes, so you are sure to find one that will work for you. There are curved, straight, hinged, door, no door panels to choose from, or you could go bespoke and get a design made especially for your space – good if, say, you have sloping ceilings, alcoves or awkward spaces to work around.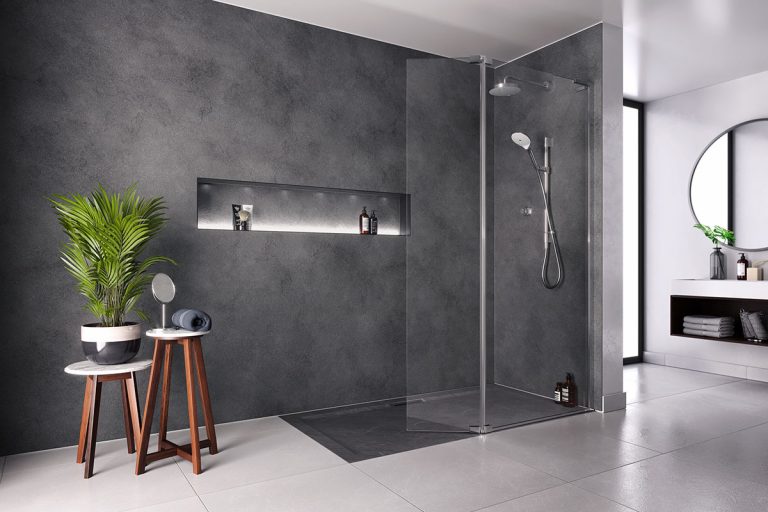 The walk-in shower enclosure can be as big or small as you need. It can have minimal framing around the glass, thicker frames on all sides, or only some sides. Or you could go for a panelled look to mimic steel-framed glazing, or even go for reeded glass or opaque glazing. I mean it when I say the choices are endless.
Got a generous space for a walk-in shower? Two-sided enclosures enable you to tuck the shower tightly
into one corner, while designs with three screens are ideal for a more central position. You could even create a twin-entry or double shower arrangement for total luxury.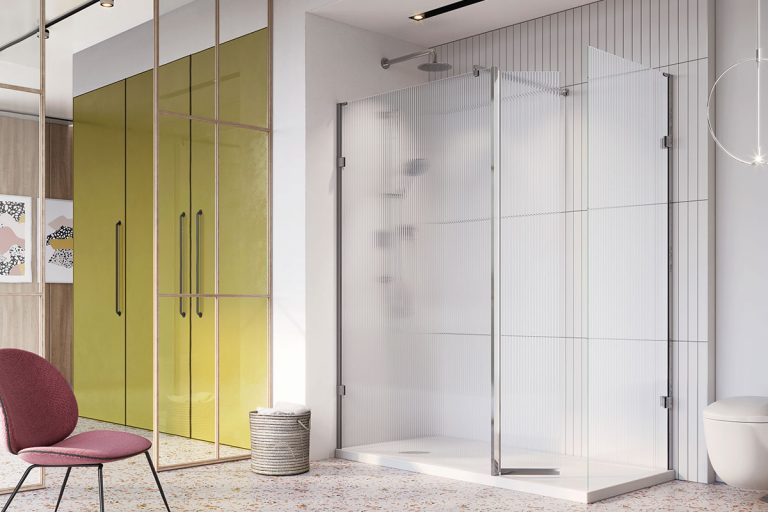 The walk-in shower tray
A low profile or seamless shower surface is key to a walk-in shower done he modern way. This will create a seamless transition from the bathroom floor and make it safer and easier to access the shower. Not only is this comfortable for all, it's also great for kids, elderly or anyone who has additional mobility needs. All good shower trays have an anti-slip surface as standard.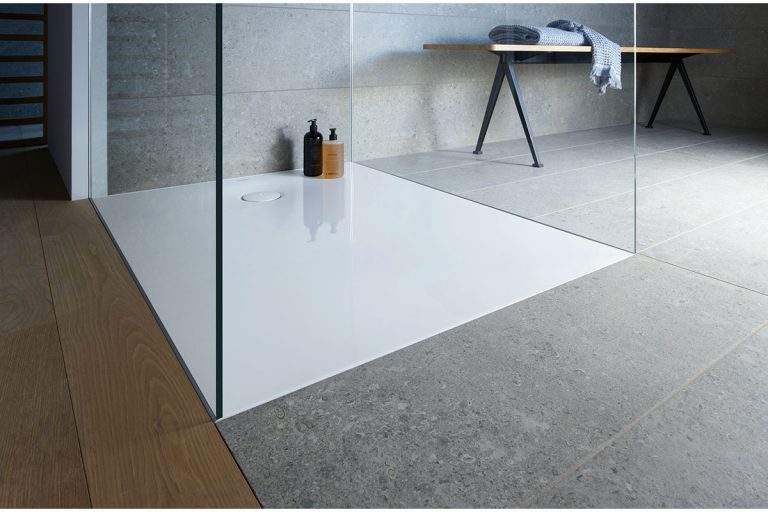 Bonus: the seamless surface is easy to clean and, as germs have nowhere to collect, hygienic too. That's when compared to tiles with lots of grout lines, for example.
Installing a walk-in shower tray to fit flush gives better drainage than a tiled floor, too.
When it comes to drainage, the shower tray will either have discreet grooves to channel water towards to drain or be slightly angled to encourage the water to flow away (instead of flooding the floor!).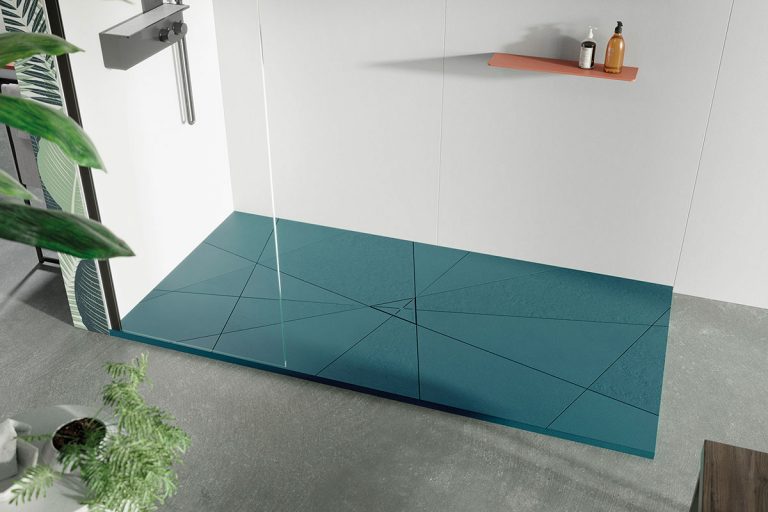 Oh and one other thing: even a flush-fitting shower surface can become integral to the décor. The tray doesn't have to be white – it can even be colour matched to the surrounding tiles. Yep, I've seen all colours from soft powder pinks and blues to terracottas, reds, black and all shades of beige and greige.
Door style
As a practical answer to open-plan wetrooms, it is not surprising that most walk-in shower enclosures and panels aim to be as unobtrusive and discreet as possible. Originally, glass panels were set within slimline metal frames – but as technology has advanced in the last few years, solutions have become even more minimal.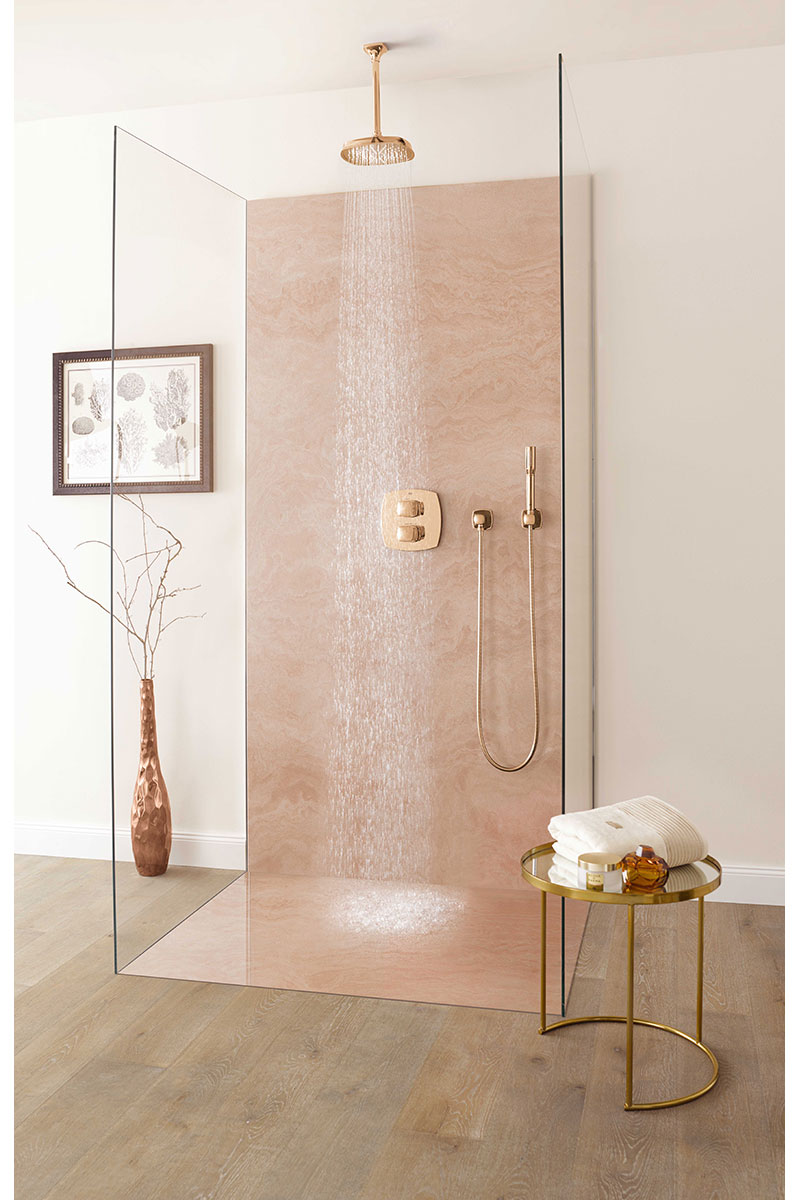 You may hear them described as "frameless". This style of glass panel helps to open up the space, typically consisting of wall-mounted brackets either side. The rest of the enclosure is made up glass
panels with rounded edges – good if you want a barely-there look.
Some companies even offer a bespoke service where the brackets can be recessed into the wall to create a floating appearance.
Glass options are no longer limited to clear or opaque either: elegant fluted panels add a softer, period feel while coloured tints increase privacy.
And then don't forget the details such as hinges and handles. These are important in their own right, especially if they're on show. There are many styles available, including metals such as polished and brushed nickel, gold, and brushed gold in ranges, alongside the standard chrome or silver.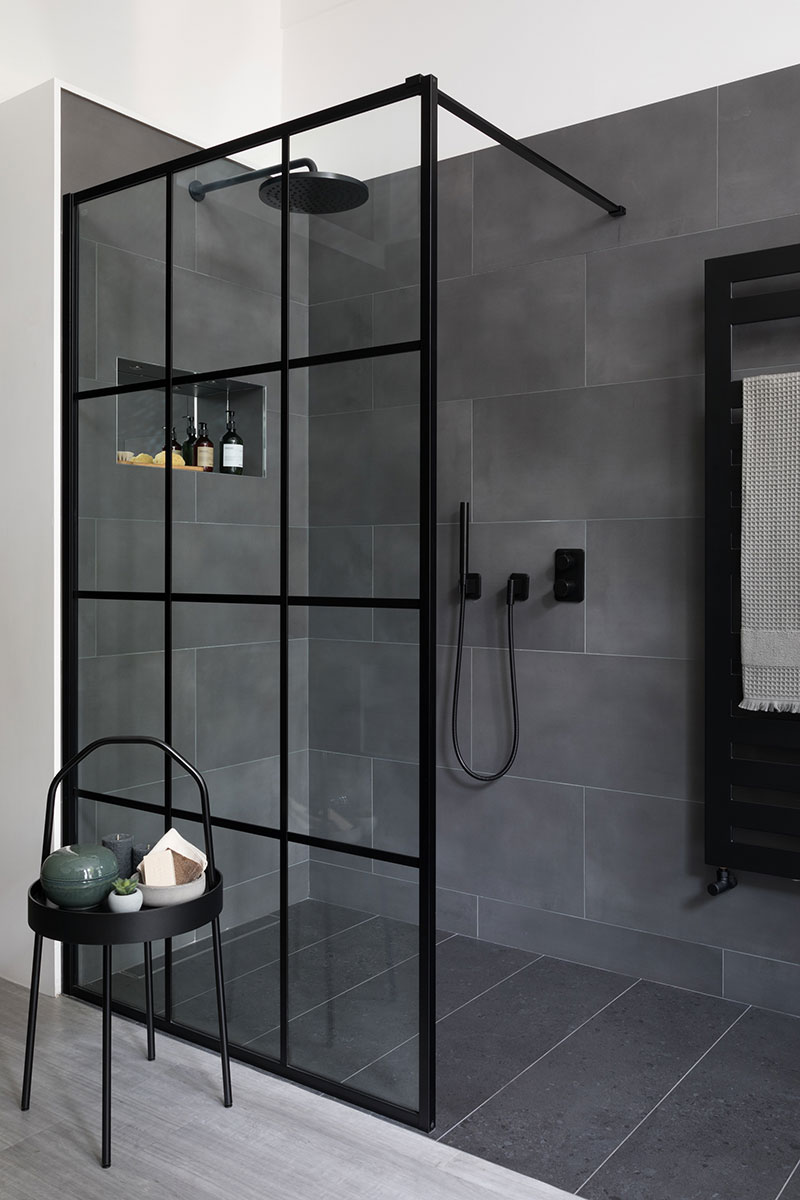 Finishing touches
Once you've chosen your tray, door and enclosure, you'll definitely have a clear idea of the overall look you're going for. But you'll need things to go in the shower too, right? Namely – the actual shower.
Why not indulge in a spa-like experience with a supersized shower head, for example? Generally, aim for a 30cm overhead design, but for more spacious areas you could opt for a large 50cm multi-function shower head, either wall mounted or fitted flush to the ceiling.
Look out for showerheads that feature rain, waterfall, and mist functions. Chromotherapy – or colour therapy – lighting is also an optional extra, which really makes the shower become a space of true luxury and wellness. Ahhhh nice.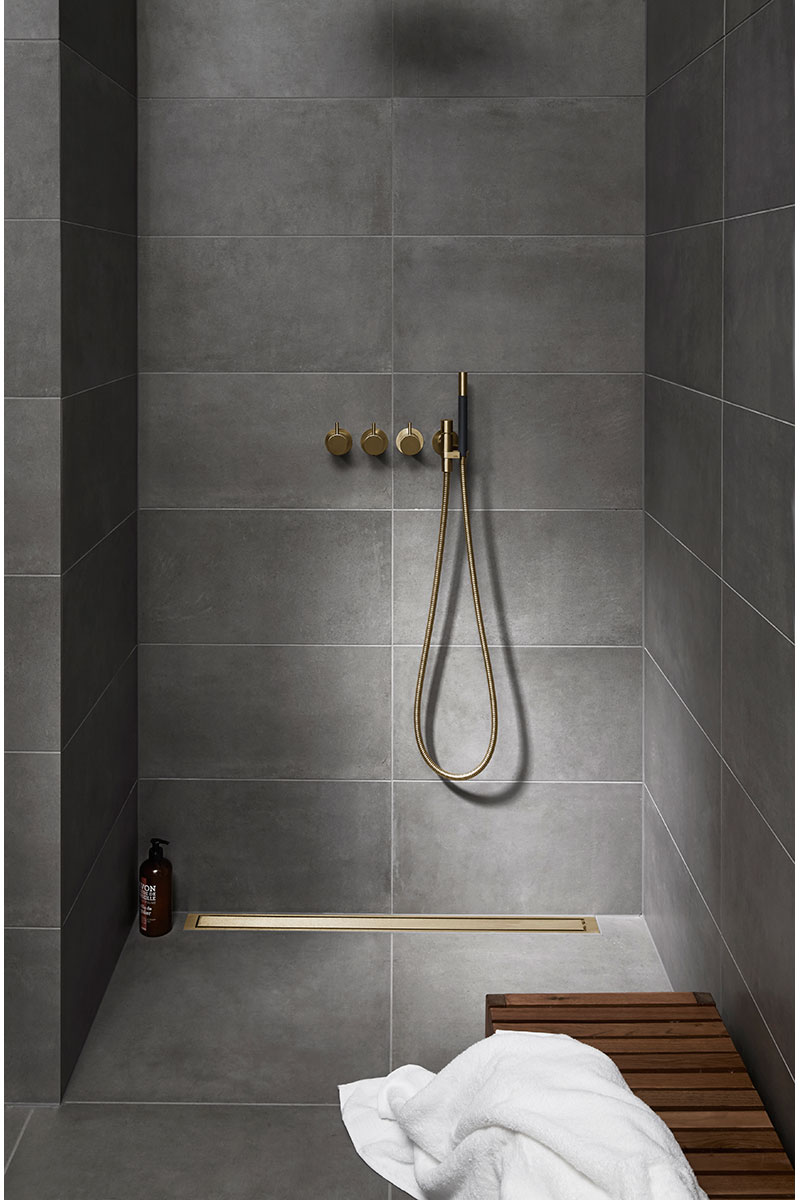 Then, for the controls and taps elsewhere, look beyond chrome to finishes including rose gold, brushed nickel and matt black, which all bring their own character and quickly transform valves and controls into design features. I mean, chrome is good too…
There is so much choice now when creating a walk-in shower – have fun with the design and embrace the multitude of finishes available.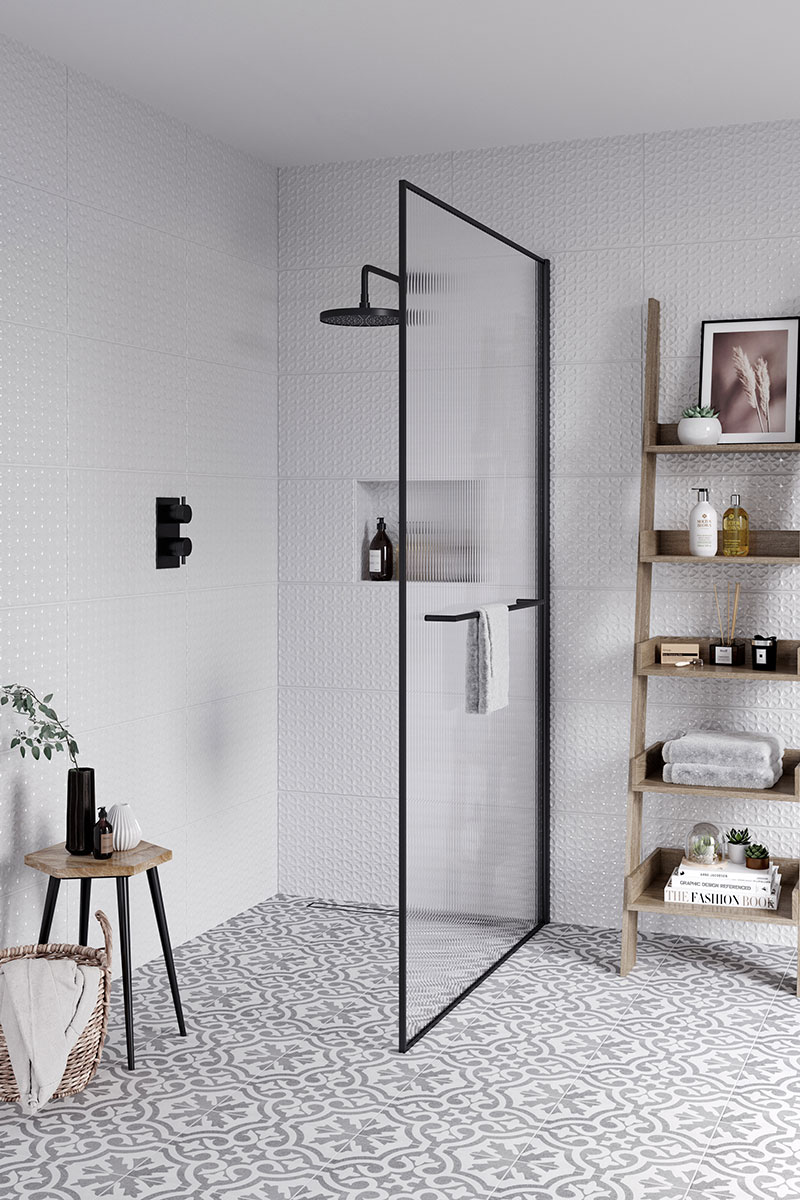 Featured image: Plenty of room to spare? A generous twin-entry walk-in shower creates a decadent focal point in any master bathroom or ensuite. AWT900 twin-entrance wetroom panel with returns, Matki.

About Post Author