Looking at your bathroom and thinking it's been at least five (or even 10) years since it's been done? You're not alone. The bathroom, much like the kitchen, is one of those rooms that is redone at infrequent intervals. When it's looking dated, when it doesn't function very well anymore, or when you're just sick of it. Every time I enter my main bathroom, I think I could create a large walk-in shower. Well, that's if I could only knock through the airing cupboard next door. I've got the idea, just need to get on and plan it properly.
Are you thinking it's time to plan a new bathroom – whether that's your main family bathroom, ensuite or cloakroom? (Or maybe you're converting a space into a brand new bathroom?) Then you're in the right place.
But does the possible upheaval put you off? Well, there's no need to fret with my lowdown on the secrets to a hassle-free refit.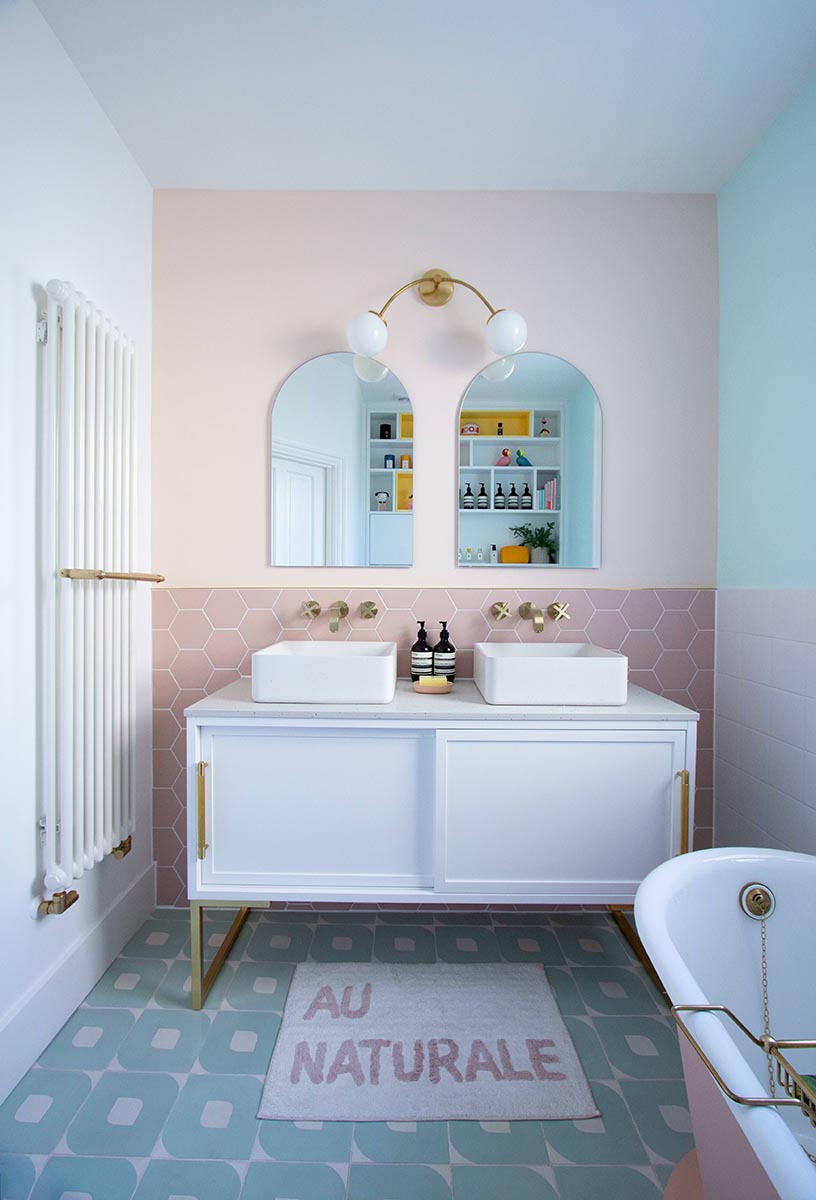 Remember, with careful thought, thorough research, and some knowledge of the process, you can avoid errors. These include avoiding making costly mistakes and causing delays – so you can get the results you really want instead. And let's face it, we all want that.
I'm off to knock on that airing cupboard wall to see if a knock through is feasible (promise not to get the hammer out). So let's get to the 10 step plan, shall we?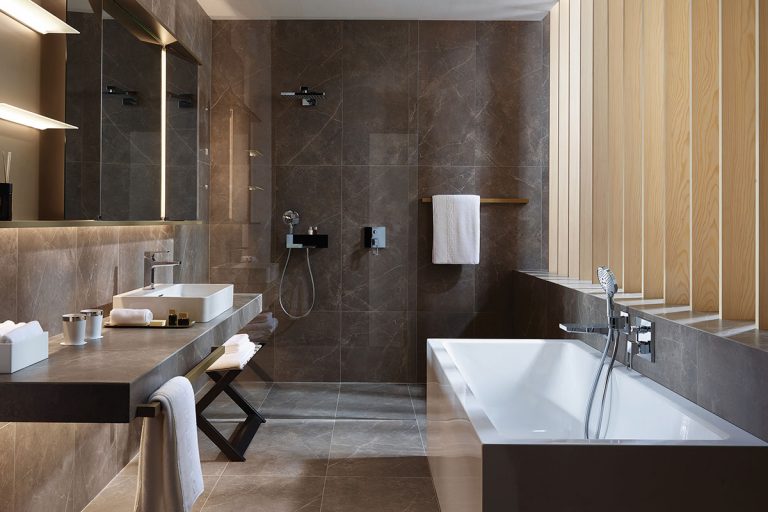 Draw up a plan
Being organised and well informed is key (to life as well as renovations) and all starts with having clear intentions. Think about what you want to do. And I don't mean simply 'get a new bathroom'. Really, really think about what you want. Is it a place to escape, or a family bathroom?
Somewhere where a morning dash is as smooth as possible? Imagine your routine. Then think how the bathroom could make life easier, more luxurious, practical and enjoyable.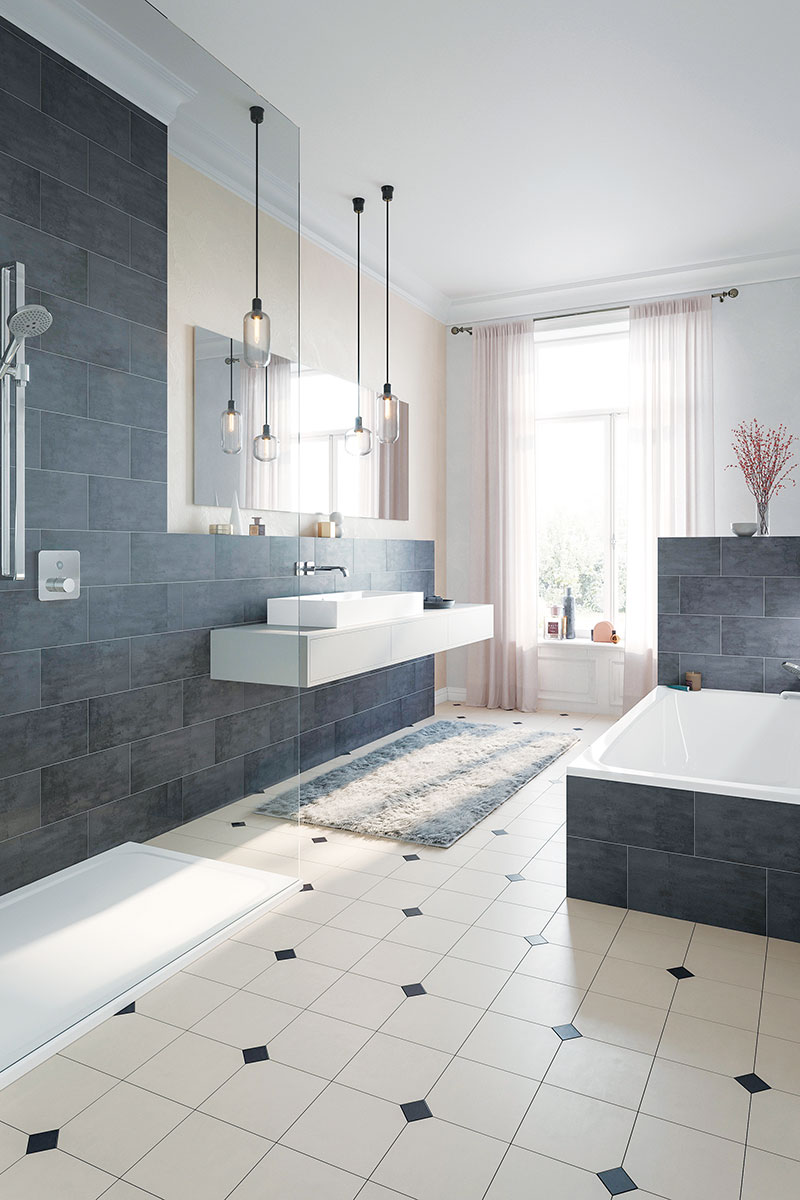 Measure your existing bathroom carefully. Note wall lengths and heights, where doors and windows are, and the position of pipes and waste outlets. Also highlight where floor area is being wasted (cue airing cupboards, chimneybreasts, doors blocking areas, etc).
Draw your plan with pen and pencil or use online resources – try Roomsketcher. This will allow you to play around with different layouts and return professional results.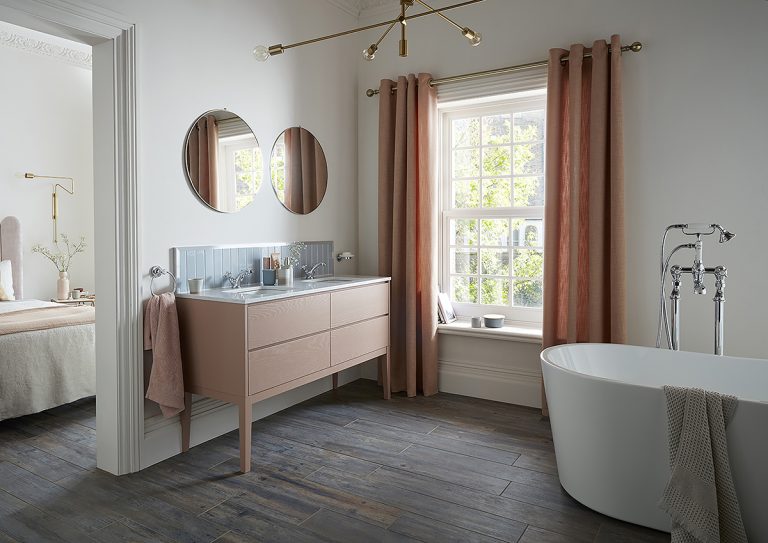 Decide on your budget
'Plan a bathroom' and 'setting a budget' are two phrases that go hand in hand. Have a clear figure of what you can afford before starting any work. Top-end products and fittings are no good if you can't afford the installation costs.
The average UK bathroom costs around £6000 or more to refit, according to the Homeowners Alliance. So it's essential to have your finances in place before engaging any designer or contractor.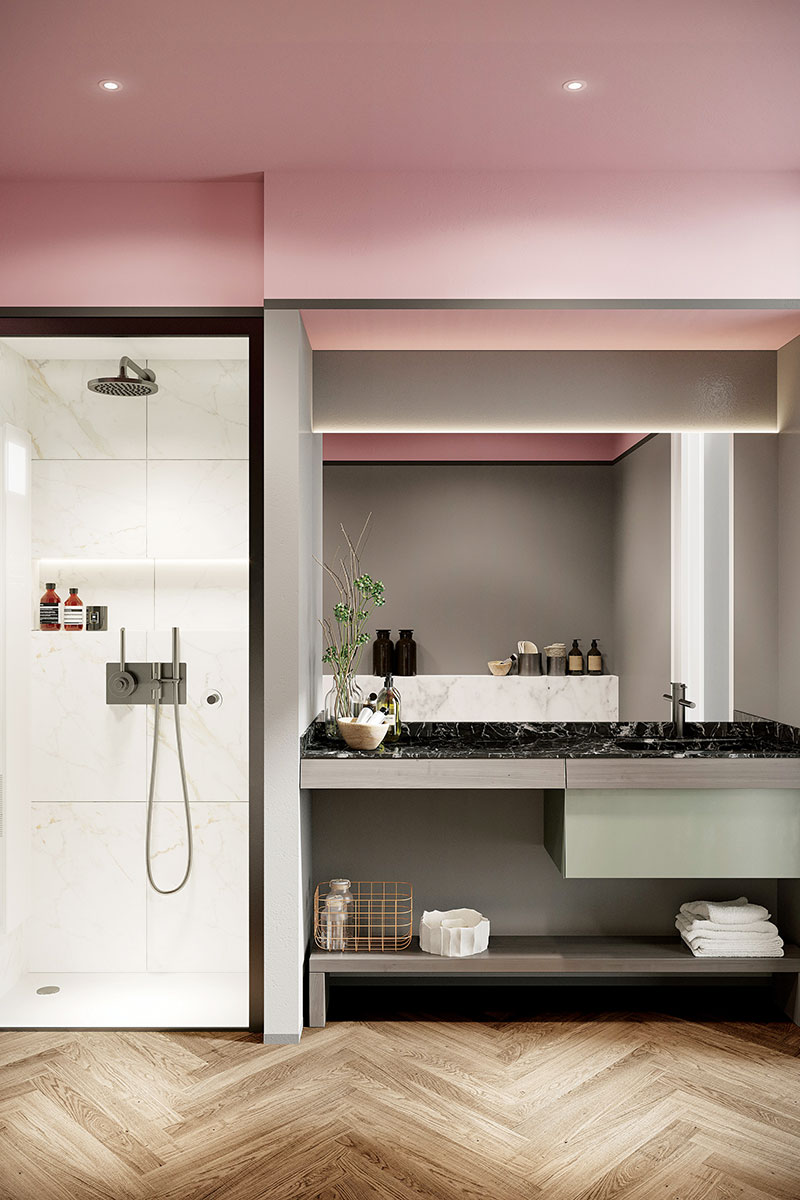 Divide up your budget to cover labour costs, fittings, and final decorative touches. It is also important to have a contingency pot of around 10% of your total, to cover any unexpected costs.
Don't skimp that 10% either – the contingency is just as important as the main pot of cash. And if something crops up, you'll be thankful you saved that money, just in case.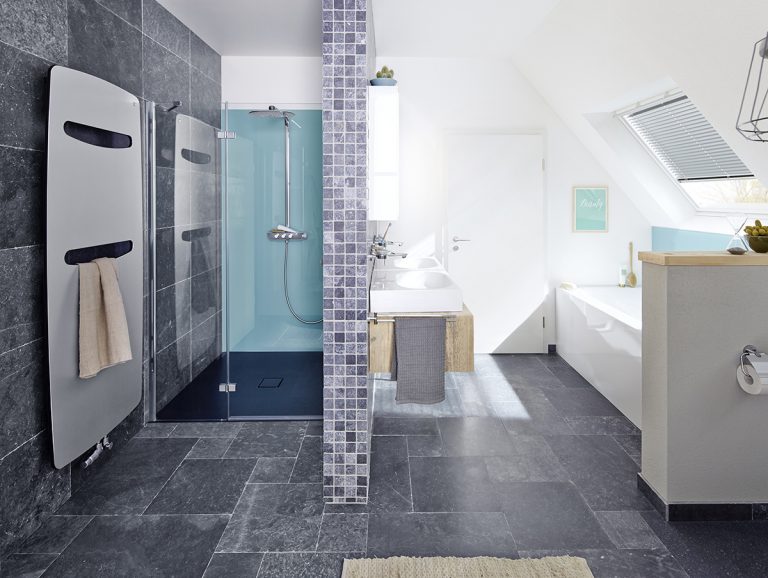 Decide on a layout
If possible, work with the layout you have. Moving water outlets and, in particular, the waste for the WC, is costly business. If you can make your new bathroom work around these key areas without changing them, plan from there.
However, moving outlets if necessary is possible, so don't be put off. Remember to factor this into your budget (see above) and speak to a plumber to check it is possible. Also remember, this will add time to your project timeline, so plan for that too.
The WC usually dictates where the other items in the space will go, so decide on its location early. In most bathrooms, the basin sits close to the WC as they are the two pieces that are used most regularly.
The bath or shower often work best towards the back of the room and can become the focal point when incorporated with a mirrored or tiled feature wall.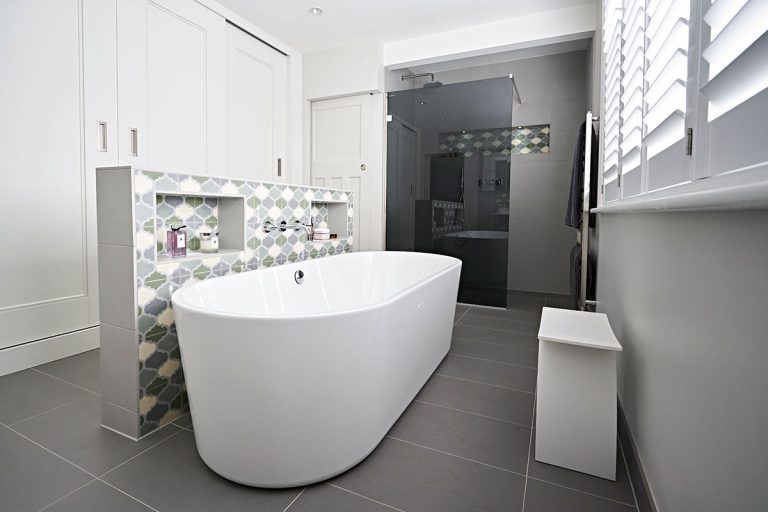 Consider sightlines from adjacent rooms, too – nobody wants to sit in bed facing the toilet, right? Right.
Besides practical issues, consider the feel you wish your new scheme to have. Could repositioning certain items make a space feel more luxurious? For example, think about whether a freestanding bath could become a central feature, or if a beautiful vanity unit could be a focal point.
Think practicalities
Lighting and storage also need to be planned at this stage. Think about which areas require task illumination and where softer, ambient solutions will work best. Also consider highlighting key design features, such as a statement bathtub or a set of shelves, and incorporate wiring as needed.
Bathroom light fittings need a minimum ingress protection (IP) rating of IP44 to prevent water getting in. So you need to be clear about their exact positioning and proximity to the shower, bath, or any other area where water might splash before you buy. An NICEIC-registered electrician should always carry out domestic electrical work, but this is even more important in wet areas.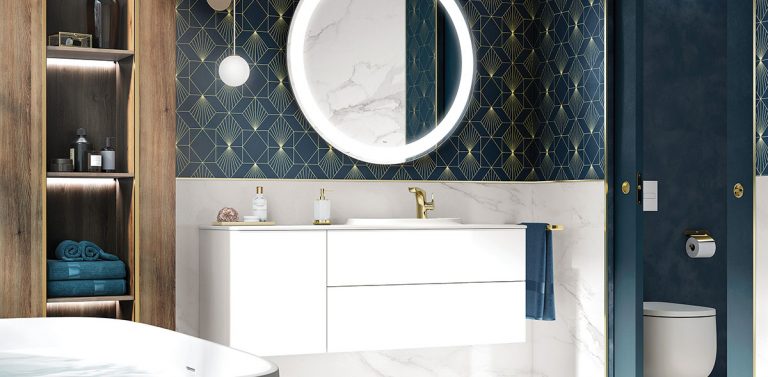 When it comes to choosing storage solutions, look carefully at how you can get the most out of wasted areas. A vanity can make good use of the dead space under your basin and you are also likely to gain valuable space around this area if you add a small work surface. Perfect for that matching soap dish and toothbrush holder I've got my eye on.
Adding a radiator or heated towel rail is another key issue part of this stage, as pipework and electrical circuits may need to be extended.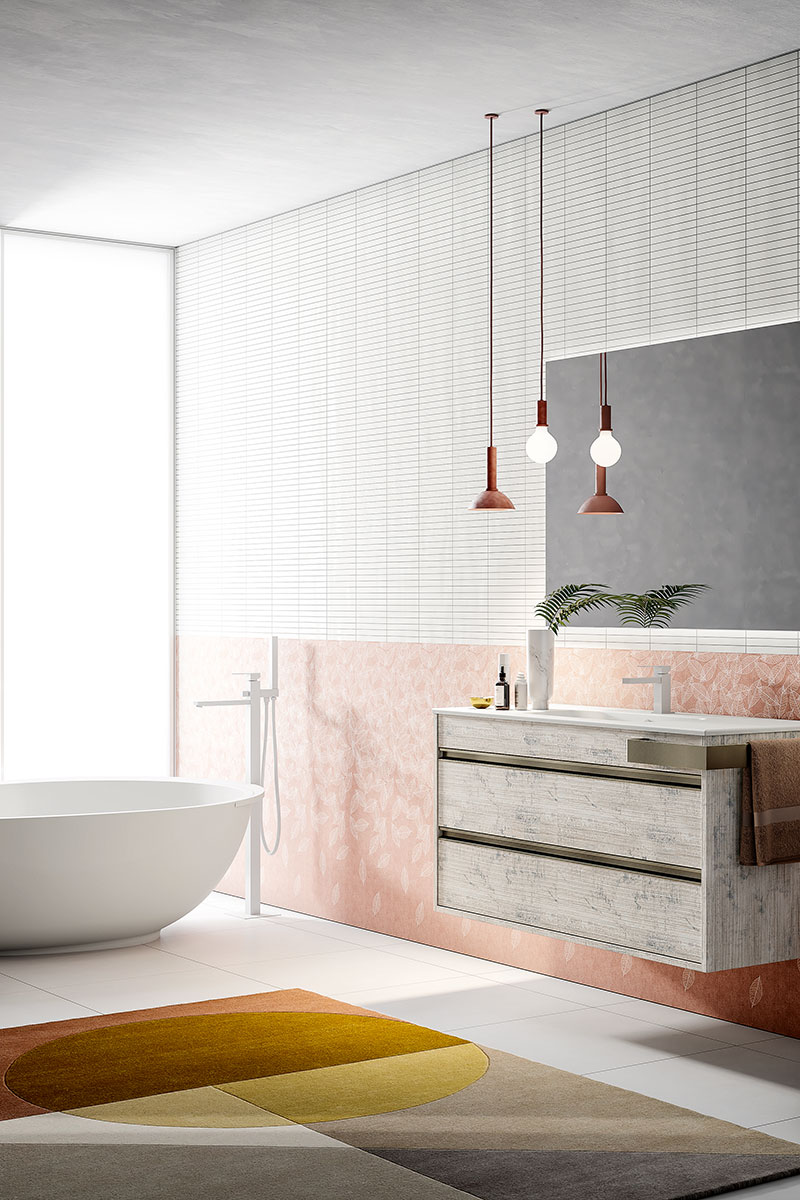 Check water pressure
Not having the right water pressure or choosing a fixture that doesn't suit your system can lead to a disappointing and frustrating experience where water flow is too low pressured.
Most products on the market require a minimum pressure to work, as well as an optimum to operate at their full potential. So make sure you check this with your retailer and plumber before you buy.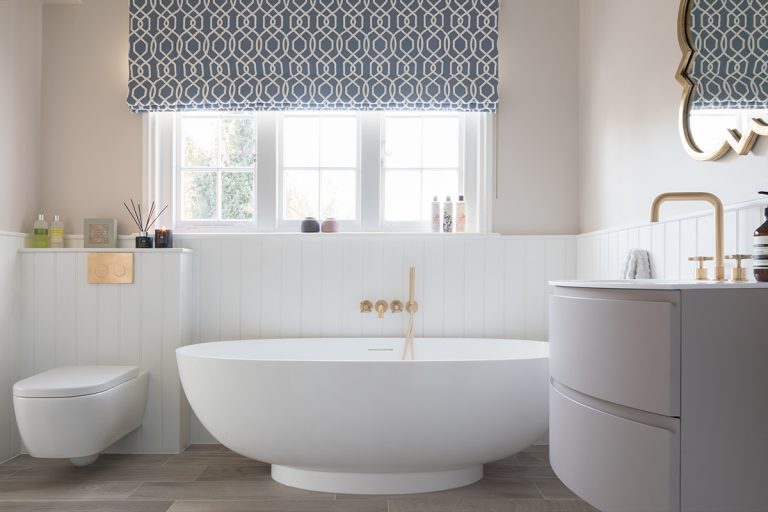 Find the right trades to help
You could tackle some of the work yourself if you like and your budget dictates it. But when it comes to plumbing, electrics, and complex jobs, always (read: ALWAYS) call in the professionals.
Coordinate different trades along with product delivery times yourself or go for a complete design and installation package from a specialist bathroom company. These come at a price, but take away the stress.
Establish a good relationship with your designer from the start to ensure you feel fully involved and can check on progress. When commissioning a design package, ensure you have a full breakdown of products, labour costs, and a timeline of what is happening and when.
You could also opt for a mixed approach, where a bathroom retailer designs the layout and supplies products and you hire trades or fitters. Whatever you choose, always obtain three written itemised quotes to compare before making a decision. You'll also need to ensure all work meets building regulations and can be certified by your local council once completed.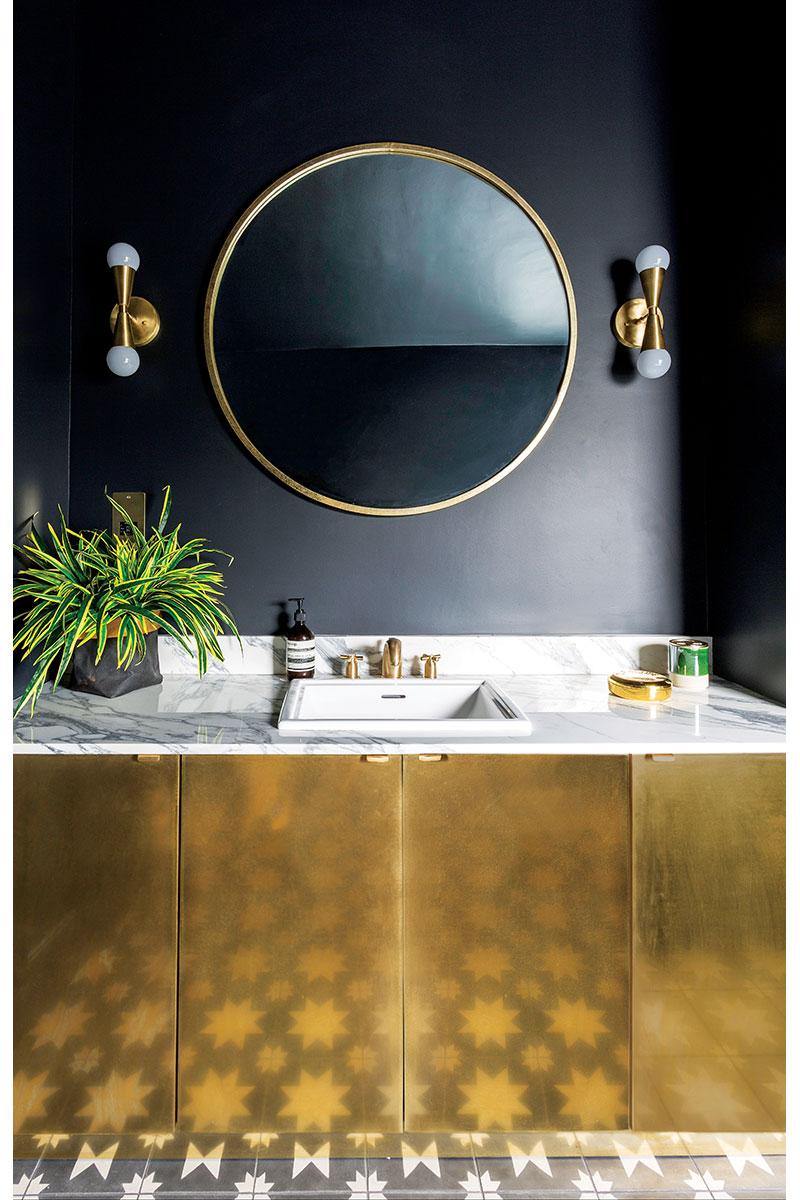 Time to strip the space
The likely first stage of your refit, once plans are complete and you're ready for work to begin, is to remove unwanted tiles, flooring, and fittings prior to renewing and installing essential services. This includes any building work as well as changes to pipework and electrics.
You may need to channel out and refinish walls and lift floorboards. In addition, you may even have to reroute waste and soil pipes if your layout is to change. The more complex these are, the higher the costs and the more chance of discovering unexpected problems.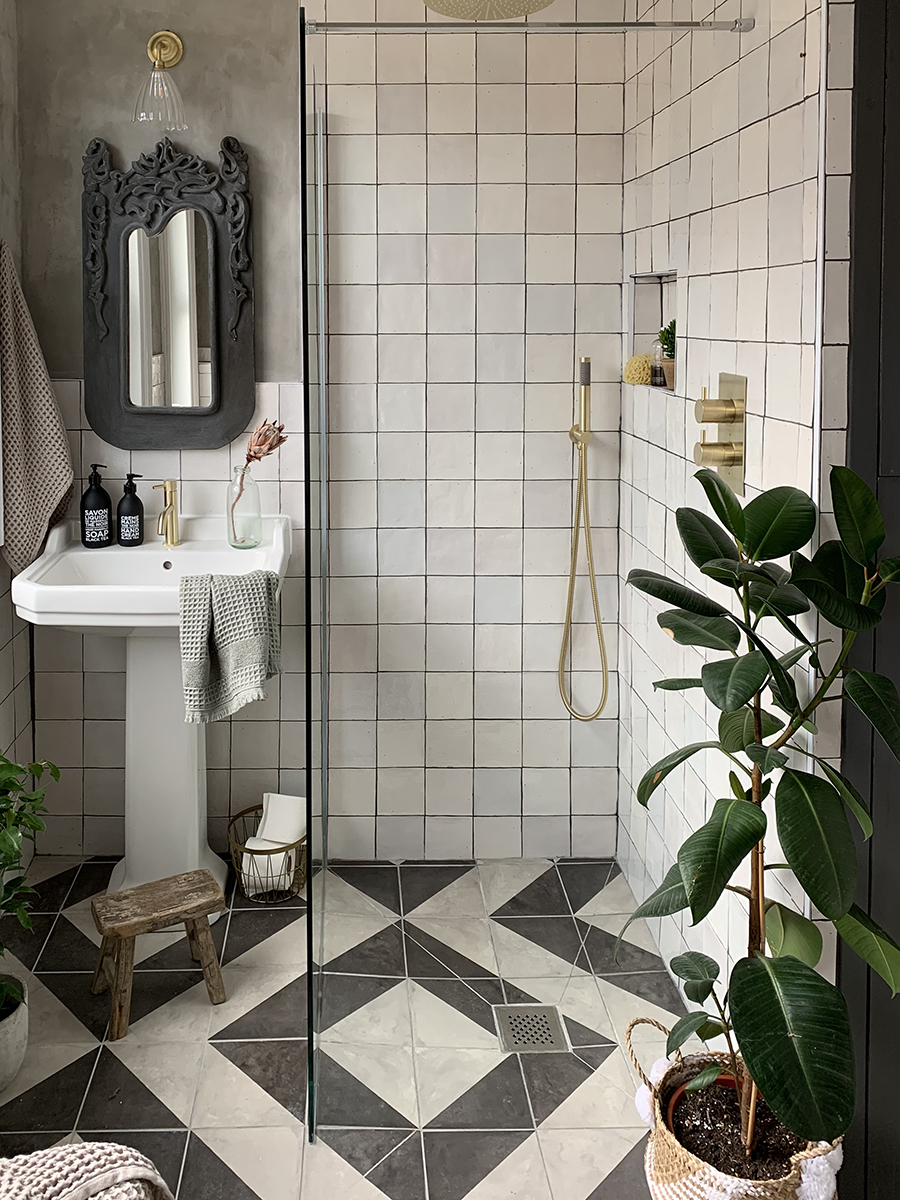 Choose flooring and tiles
Always lay any tiles before fitting the bath or other sanitaryware, but after completing the plumbing work.
If you are having underfloor heating, new tiles, or a quality wood floor, you may need to start by installing a ply sub floor first. Tackle tanking – which means fully waterproofing – a wetroom or shower area – before putting any fittings in place.
Make sure to order the correct quantity of tiles (or any other surface you choose), plus some contingency, and decide whether you'll fit them yourself, or call in the experts.
Choose sanitaryware and brassware

The next stage is to find key pieces such as baths, basins, showers, taps, shower and the WC.
I always recommend seeing your fixtures and fittings in person before making a purchase. It's important to see and feel the quality and finish in your own hands first. If you do buy online, make sure it's from a reputable retailer who can offer aftercare if needed, and do your research first so you know the items you're interested in will fit and be compatible with your plumbing. If in doubt, seek professional advice.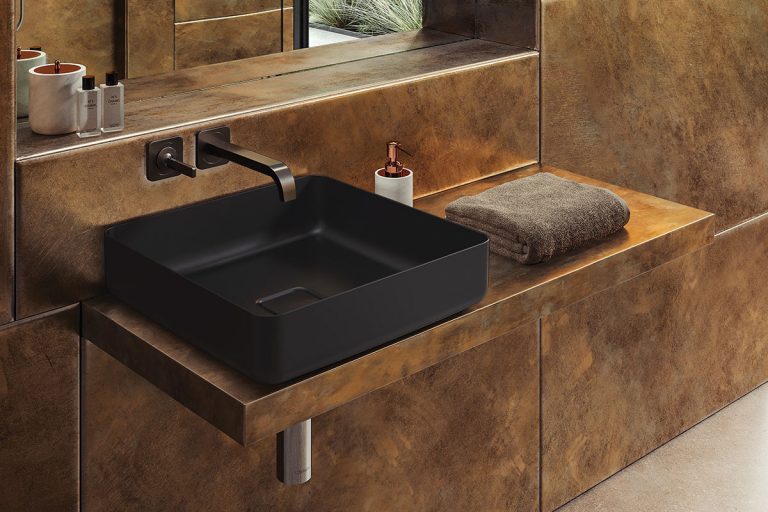 Be aware that all products will come with lead times – which may differ from brand to brand, so
it's useful to know about and keep a record of this well in advance. Add this information to your project timeline. As a general rule, purchase six to eight weeks before installation (plus, FYI, many European factories have a summer shutdown).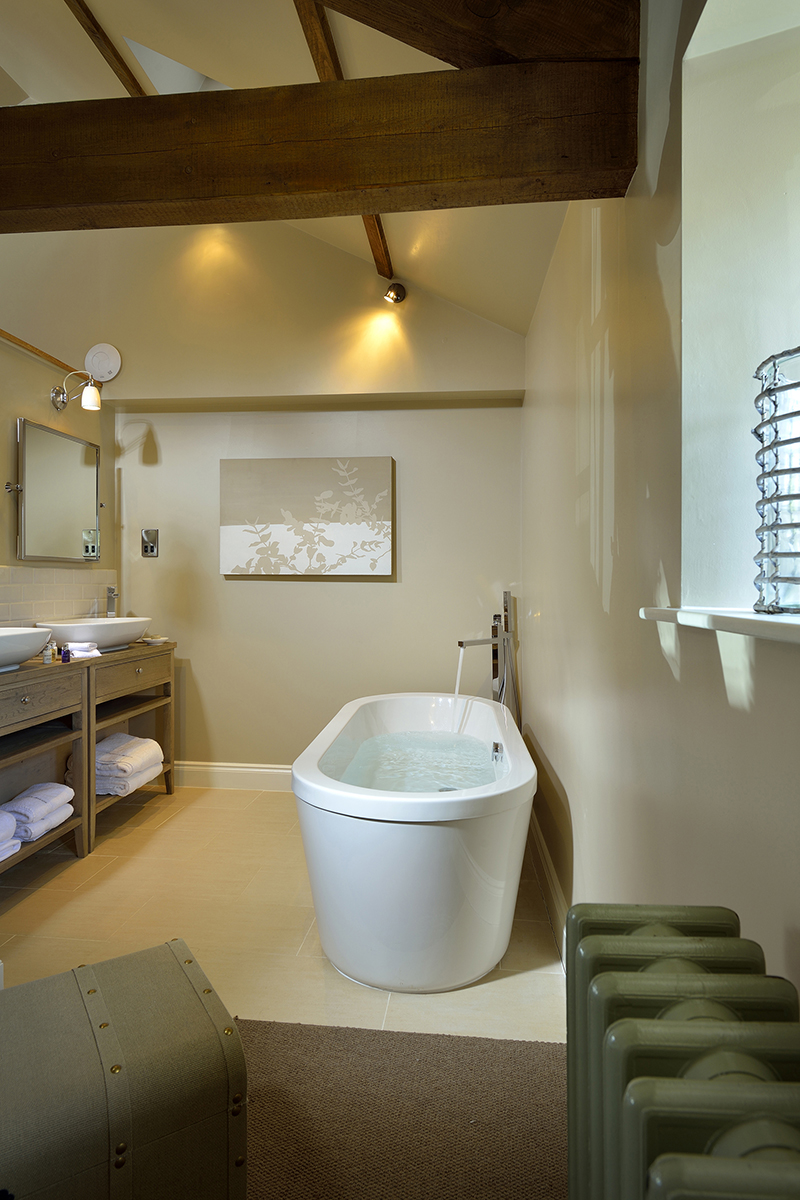 Decide on those finishing touches
The fun bit – wahey! Choose which paint you want for the walls, decide on the style of mirrors, and find window treatments to complete the new room. Whether you're doing it yourself or calling in the professionals, it is vital that you choose these carefully and organise the fitting to complement a top-end finish. Create a moodboard and let your creativity run wild.
Featured image: Meet your storage needs with Scavolini's modular Tratto vanity, shown in Concrete Jersey textured melamine with a countertop and splashback in Oyster Stoneware.
About Post Author