Hands up, have you decorated your entire home for the holidays yet? I personally can't contain my excitement so I've already transformed the three most important rooms in my home into the ultimate Christmas wonderland.
On my quest to find the most stylish festive décor, I've stumbled upon lots of Christmas decorating ideas – from pretty foliage on the fireplace to pops of red and green on open kitchen shelves. So, if you're still in need of inspiration, I've got you covered.
Firstly, let's begin with the kitchen and dining area…
Love the traditional look with sophisticated foliage designs, pops of red and green on worktops and fairy lights? Or want to create a contemporary scheme with slim twig bundles, crisp white baubles and neutral décor? Then, I've got something for every style. So, happy scrolling but make sure to get your screenshot button ready…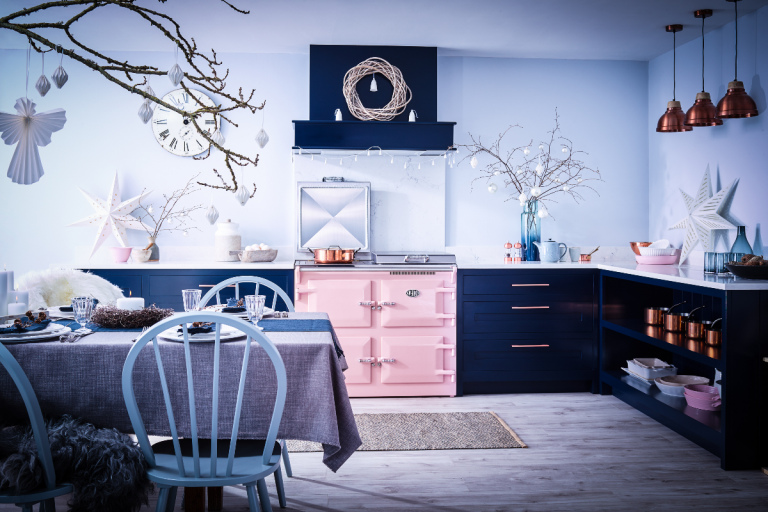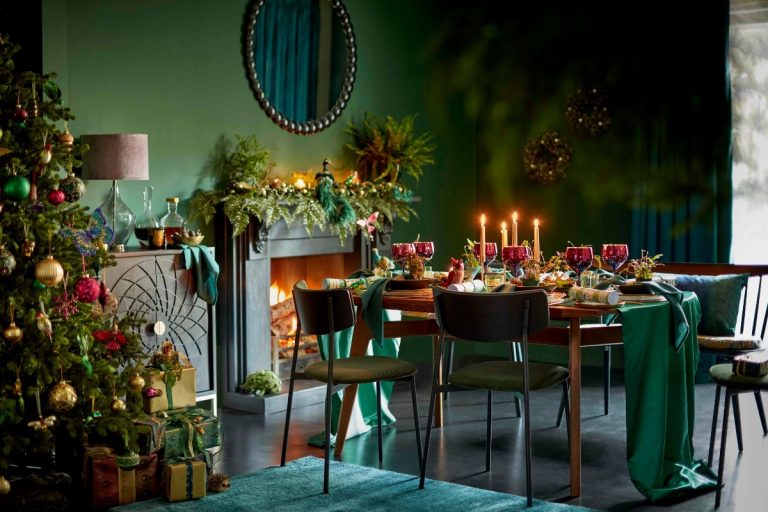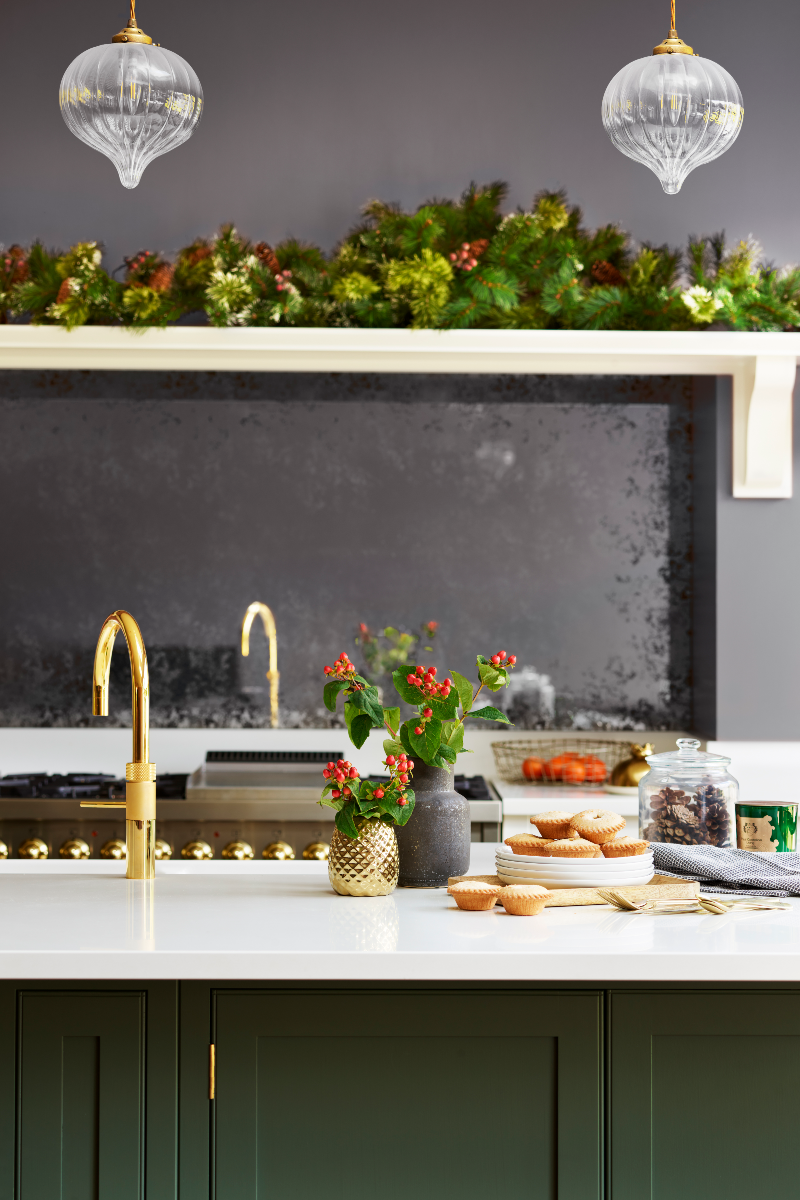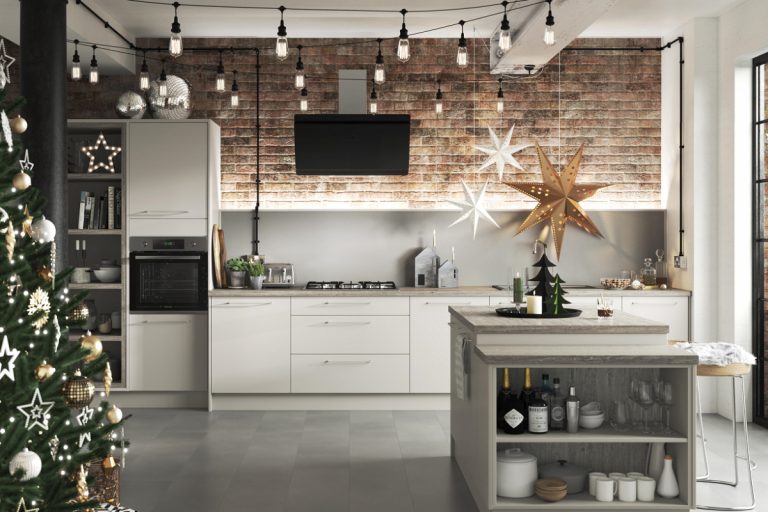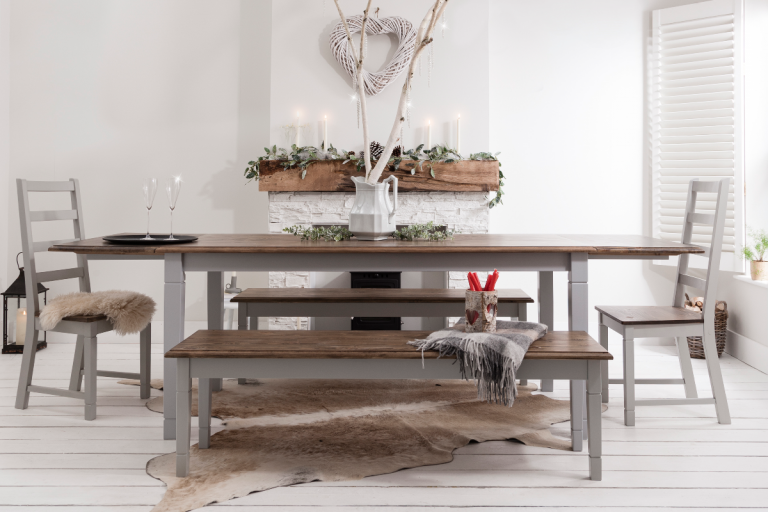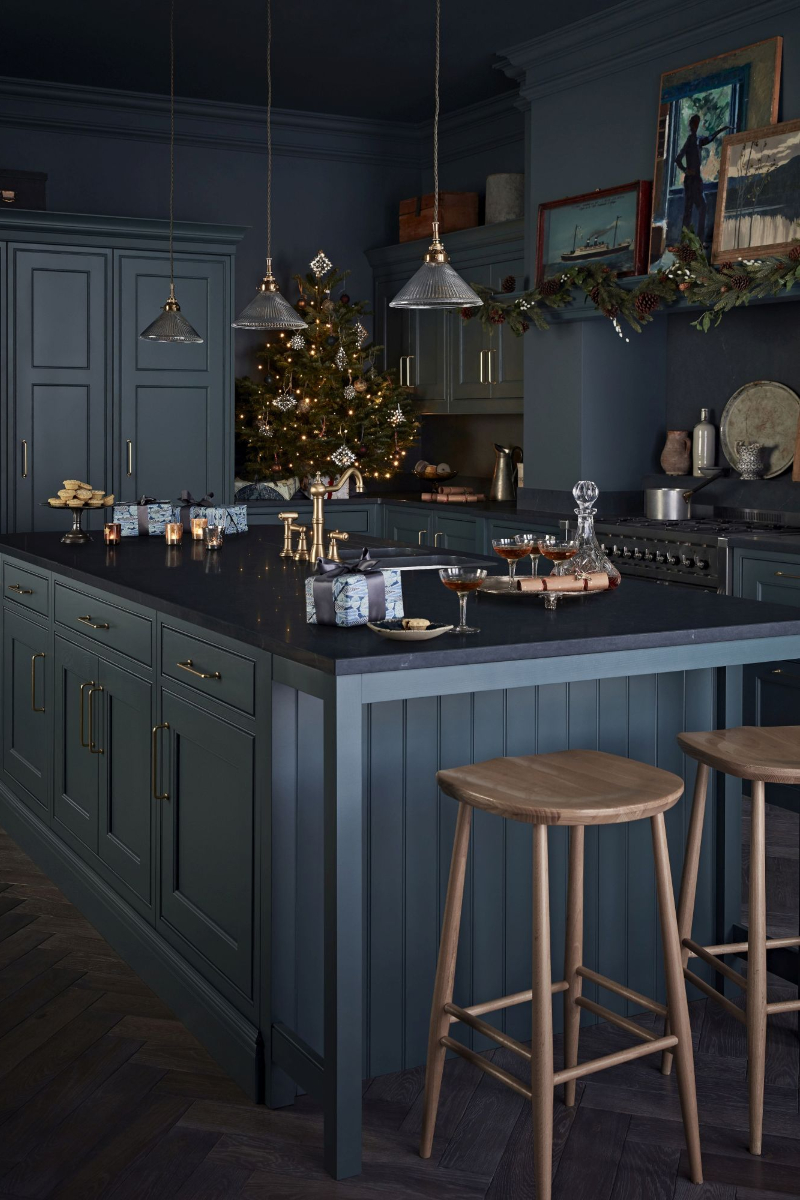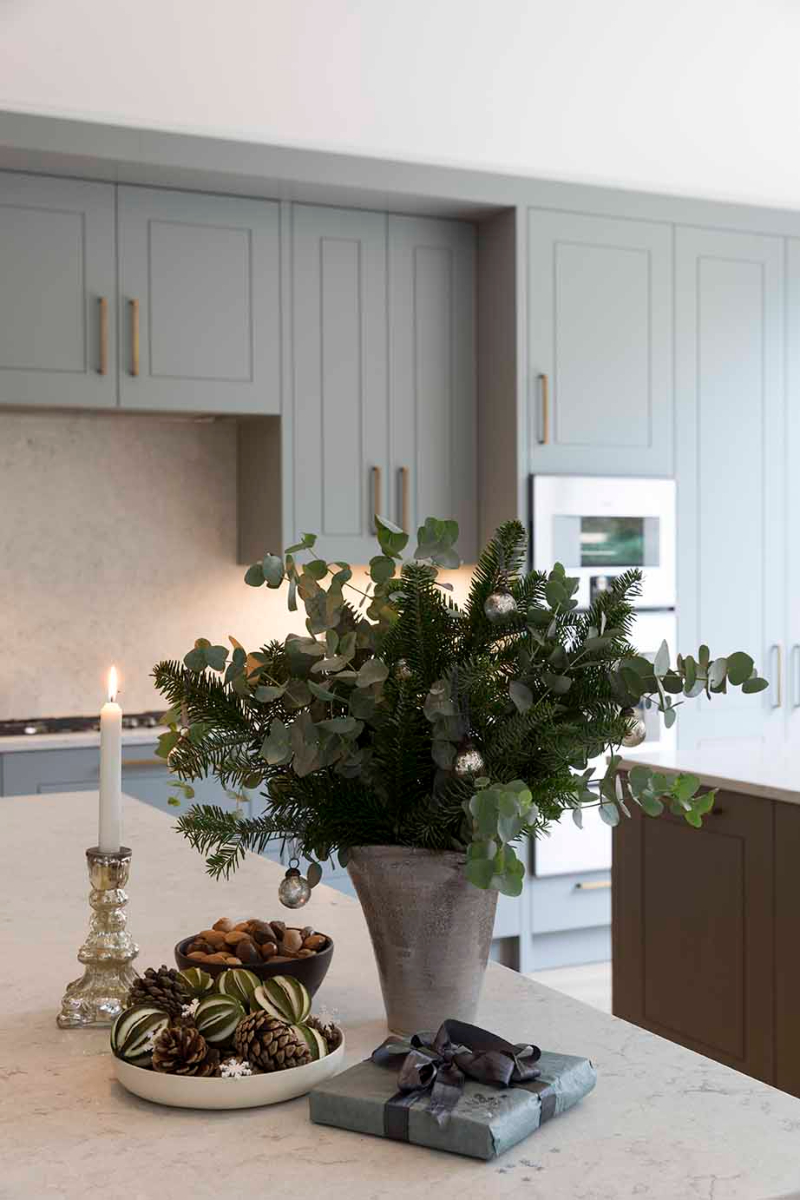 Secondly, bedroom décor…
The Scandi-inspired theme is one of my favourite Christmas decorating ideas. Think lots of wooden textures, faux fur and bouclé fabrics. So, focus on lush neutral colour palettes with soft ivory, deep taupe, and even pale burnt terracotta.
Create a cosy setting no matter your style with layered lights, metallic accents, wintery décor but also comfy bedding. Doesn't this sound perfect for spending an evening watching Christmas movies? Hot chocolate included, of course.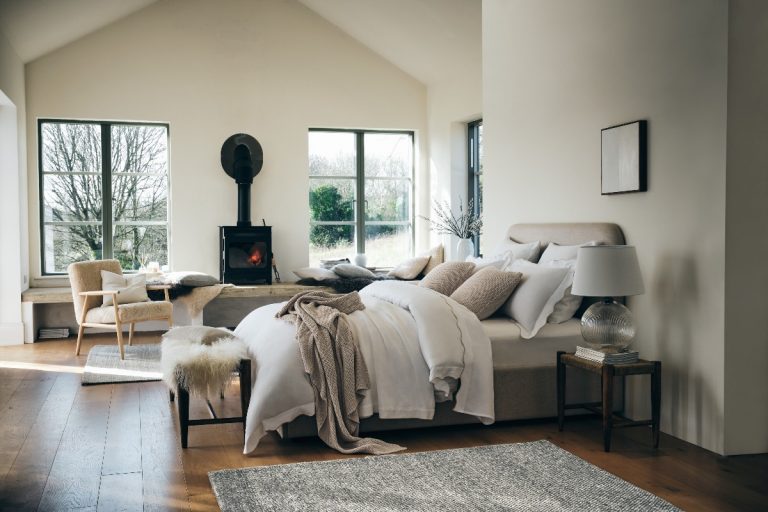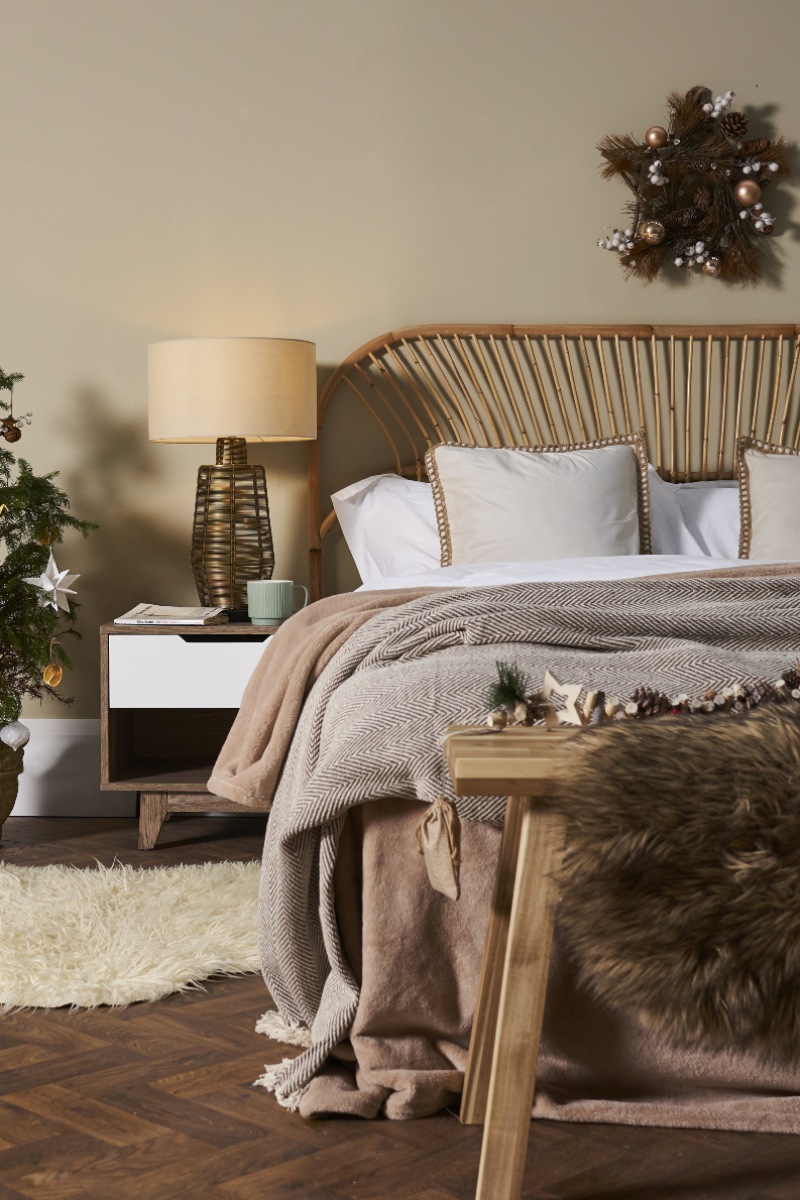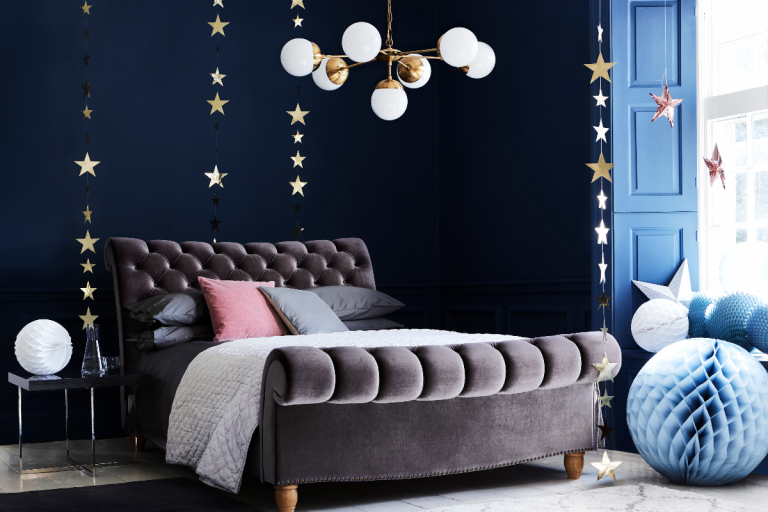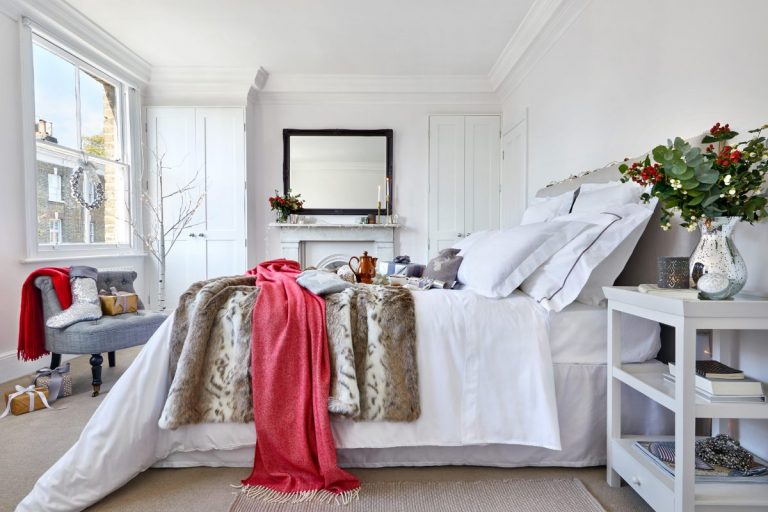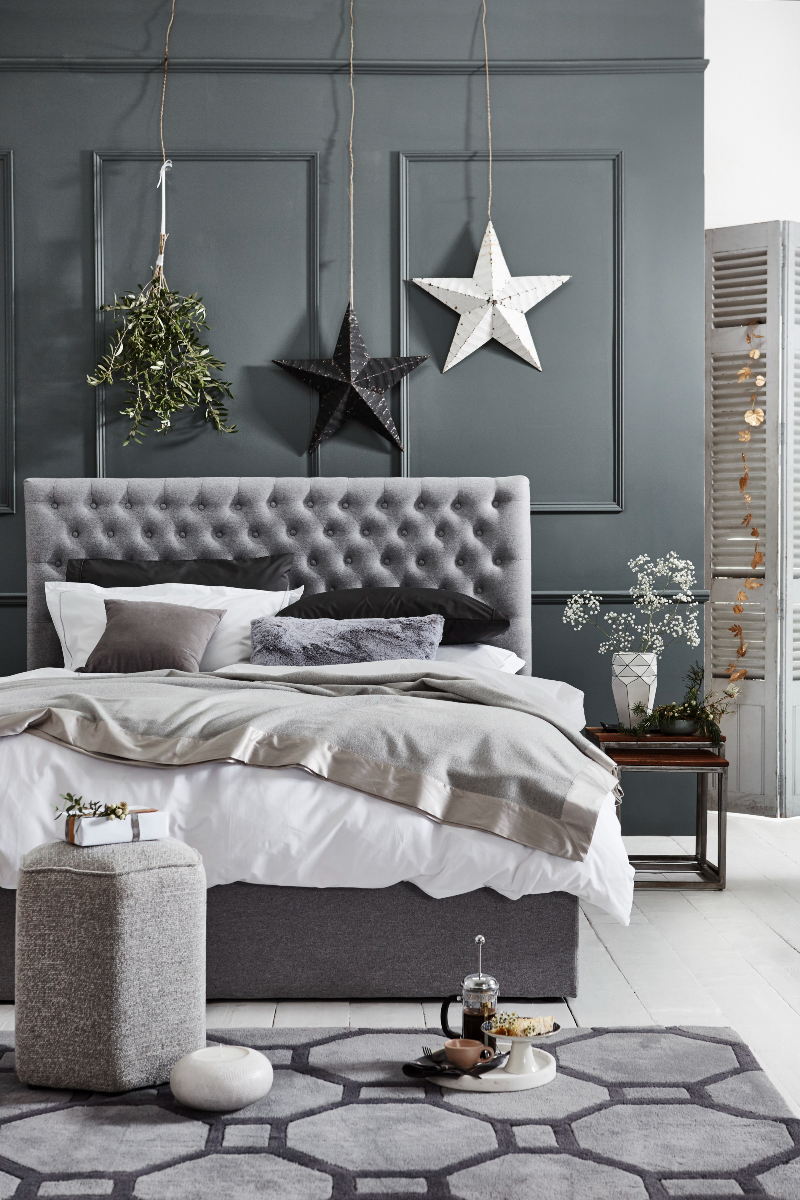 Lastly, Christmas decorating ideas for your bathroom…
Add a festive touch in your ensuite or cloakroom, through small Christmas trees and frosty pine cones in decorative bowls, and refresh your window sills with evergreen foliage. So, include that extra layer of comfort through a soft bath mat – with Xmas motifs, why not – but also add luxurious cotton towels and robes.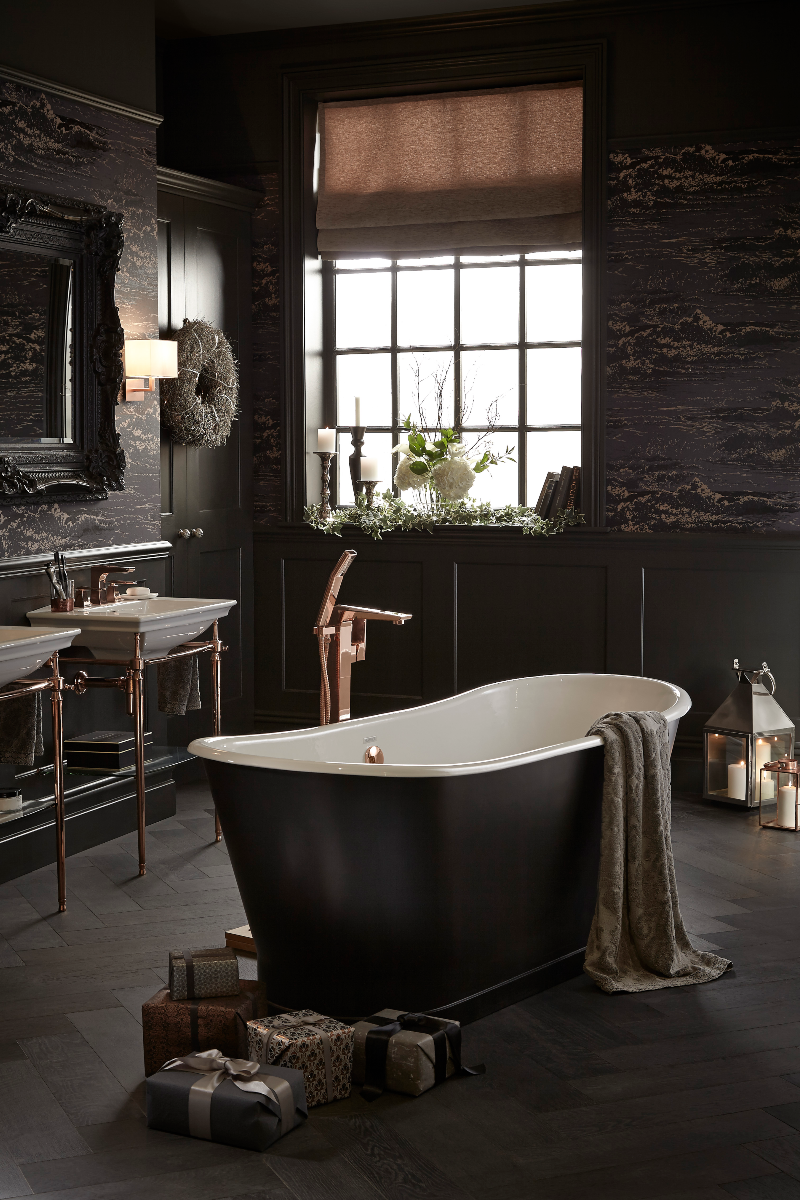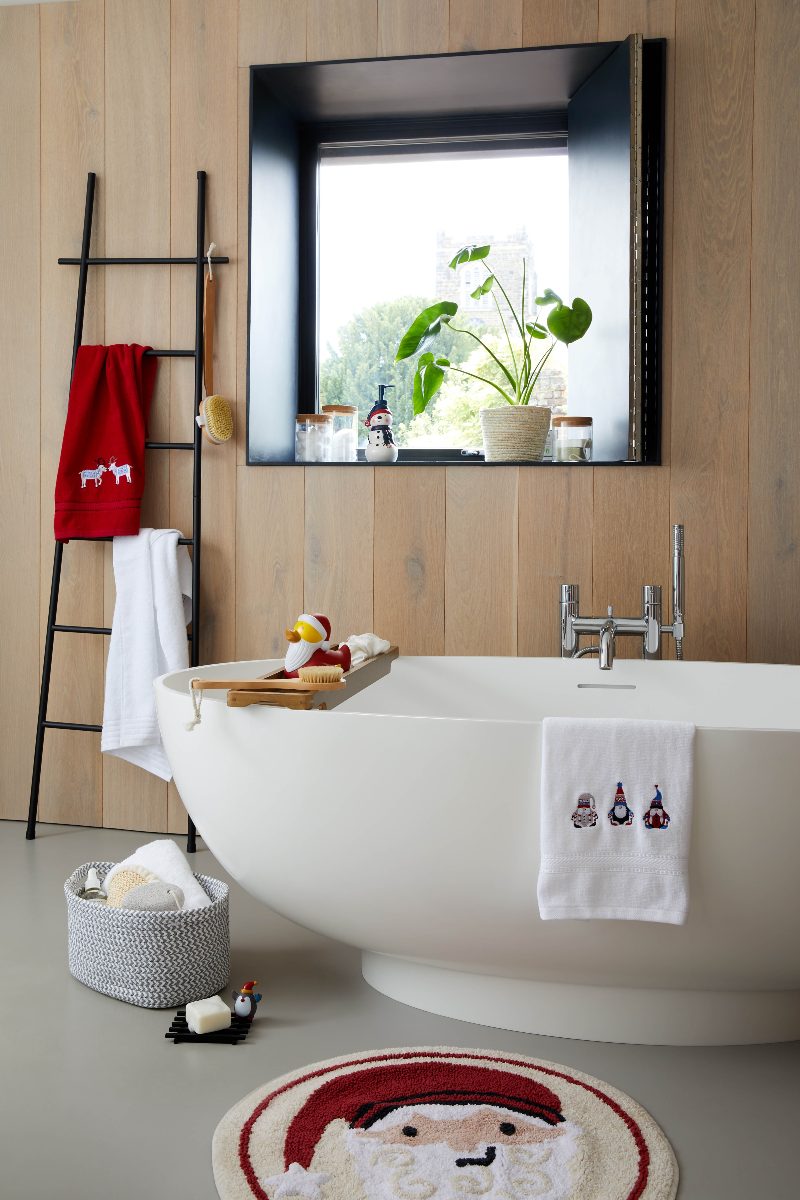 But don't forget to show your outdoors a bit of love, too
When you're ready to move the party outdoors, ensure you have the proper setup for yourself and your guests. Be it a spacious garden or a handy balcony, there are ways to decorate yours. So, first sort your heating solutions with clever outdoor radiators. But don't forget to style your space with fairy lights, tall candle sticks, tartan throws and comfy cushions. Plus, you need a rustic fire pit for toasty treats.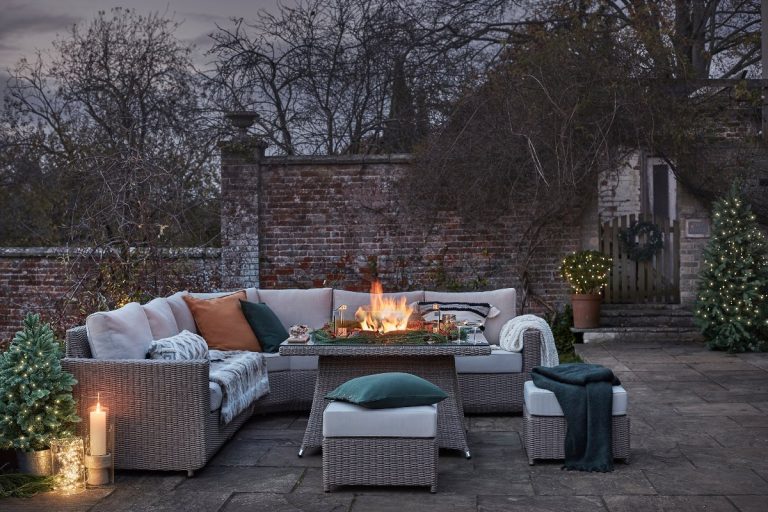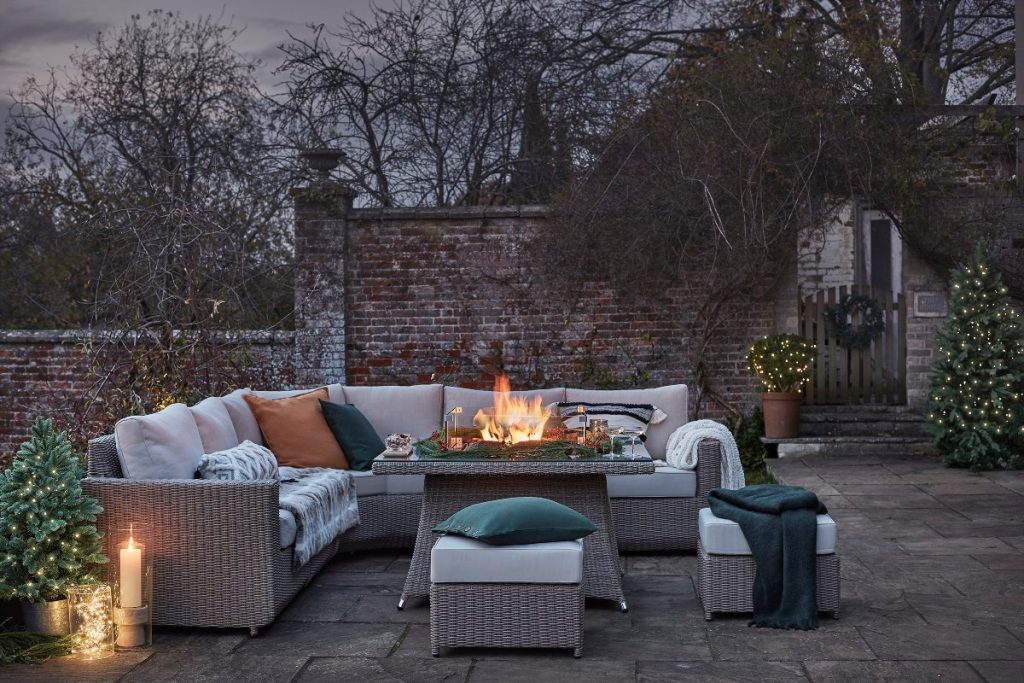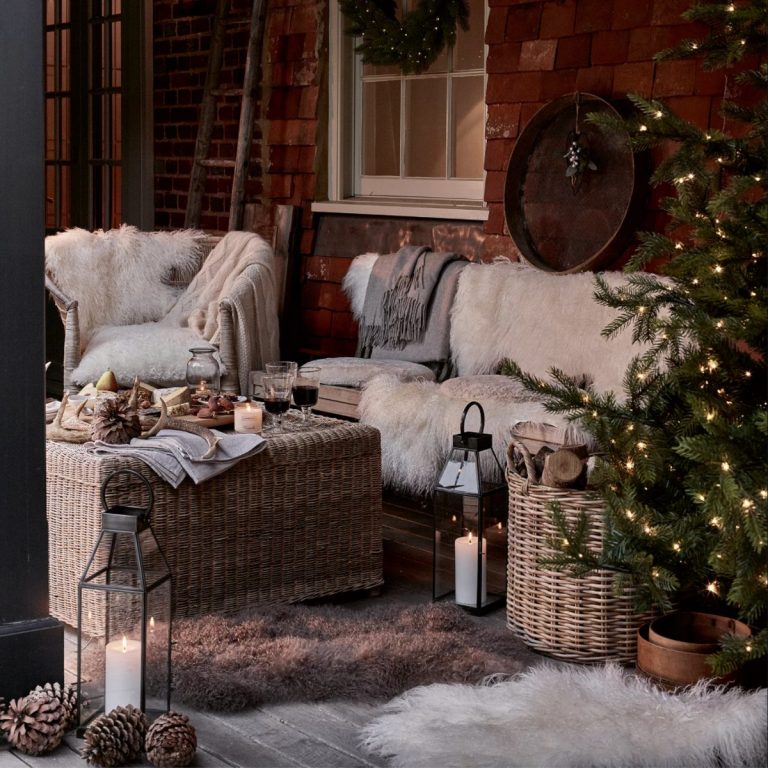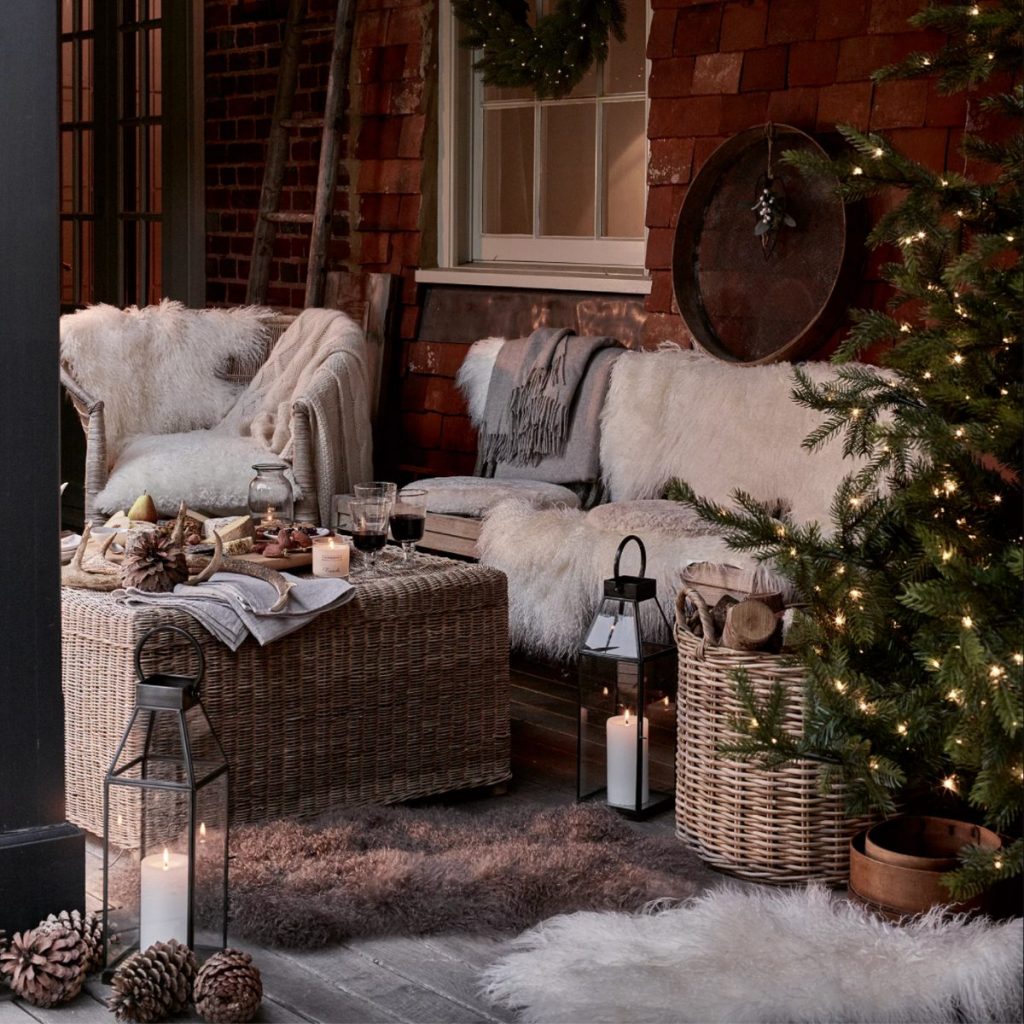 In conclusion, whether you want to go all out or add a subtle festive touch, there are plenty of Christmas decorating ideas to get you started. But remember to add a dash of your personality throughout.
So, have you enjoyed this article? Then, you may also love: Presents for interiors lovers: our pick of the best Christmas gifts.
About Post Author