While we might have said goodbye to the dining room as we knew it for a short time while open-plan and broken-plan living moved to the forefront, I reckon this space – as a separate entity – may actually be rather useful nowadays. What with many of us now trying to squeeze a lot more into our homes with office space, gym equipment, craft areas, to name a few, a multi-functional yet stylish space is essential. And the dining room could be just that. Or you might just want that more formal dining space back in your life.
Over the last year, me and my family have used our dining table more ever. We are working from home, teaching from home and eating all our meals at home now so I've been thinking about revamping our space. If, like me, you're looking for some dining room inspiration check out journo, Alison Davidson's gorgeous selection of show-stopping dining room spaces right here…over to you Alison…
Connected but still separate
A dining room as part of a broken-plan space works best where the colour scheme flows from one area to the other. A palette of neutral shades gives this space a cool, but relaxing feel, enhanced by on-trend boucle-covered armchairs teamed with leather and wood designs. The plywood false wall at the back is great for displaying art and accessories, too, or you could use it for drinks and glasses.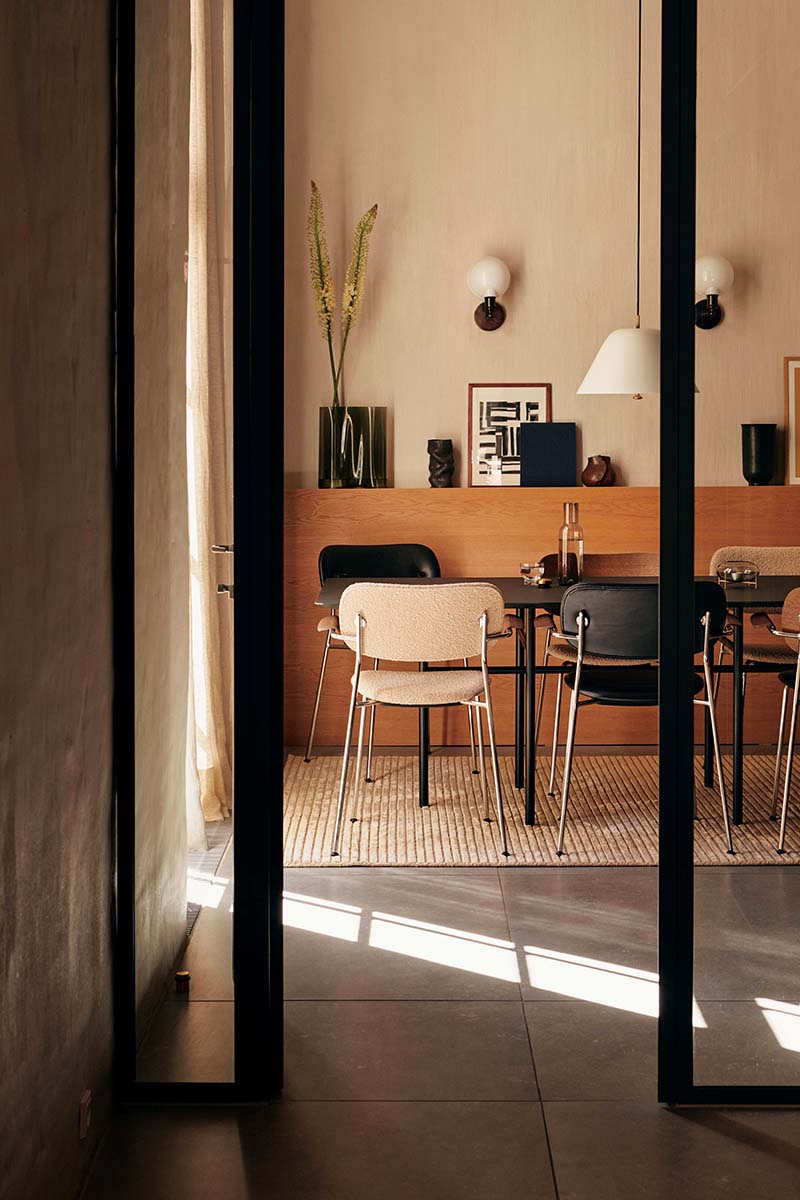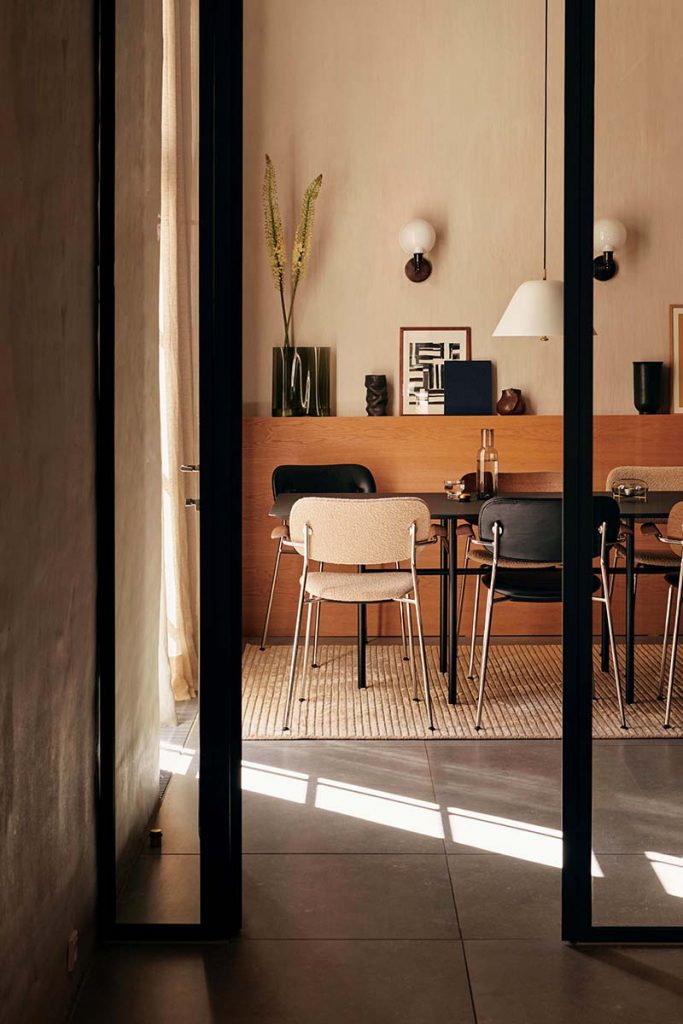 Add some colour
Create instant impact with bright, jewel-coloured chairs. In deep blue velvet, which continues onto the legs, these designs are finished with brass tips, echoed on the table legs – so 60s. The floor lamp also has a Mid-century feel, with brass accents, so with just a few pieces you have created a cohesive look.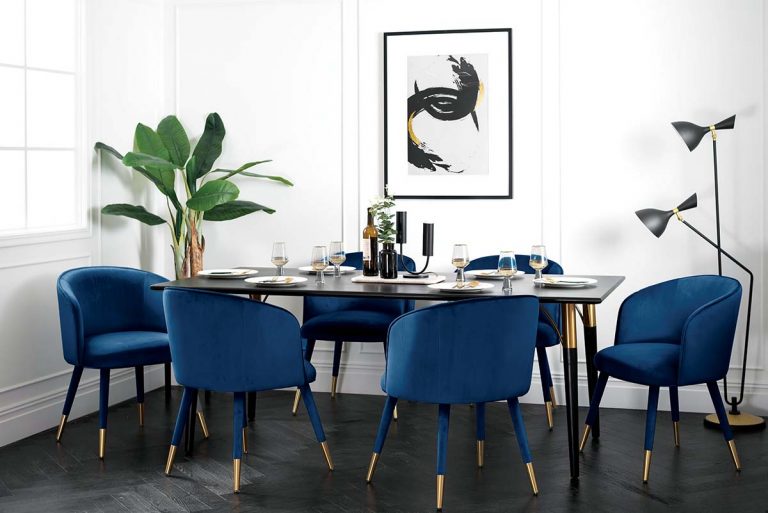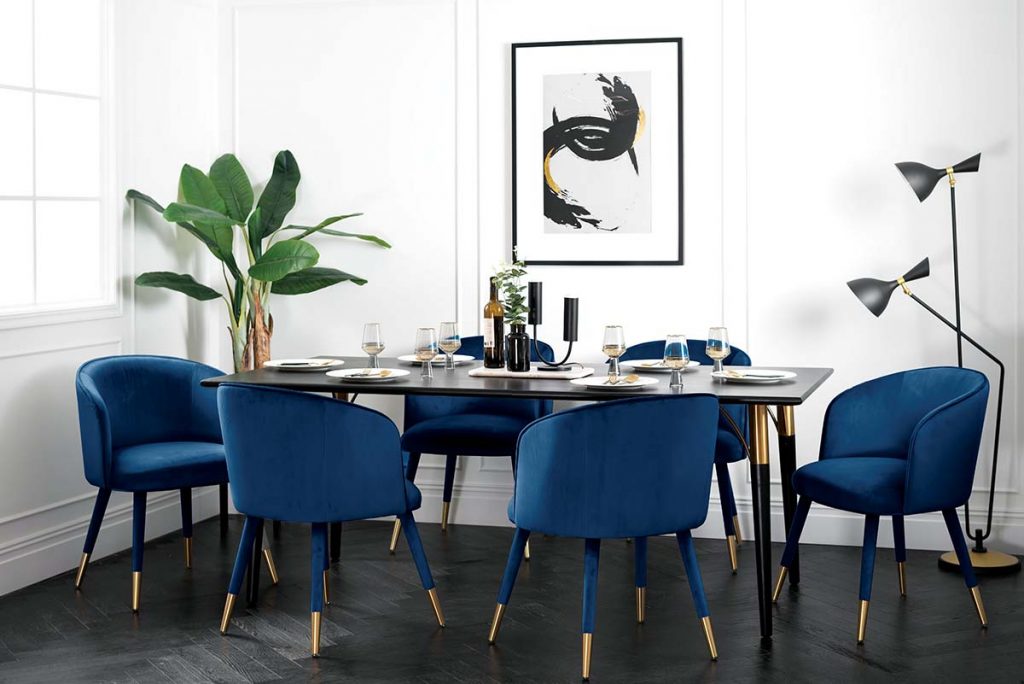 It's all about that base
The most important thing in a dining room is the table, so make sure it's a showstopper. This one is reminiscent of a chess piece. Round tables are having a moment, as they are much more companionable since you can see everyone equally, without straining your neck.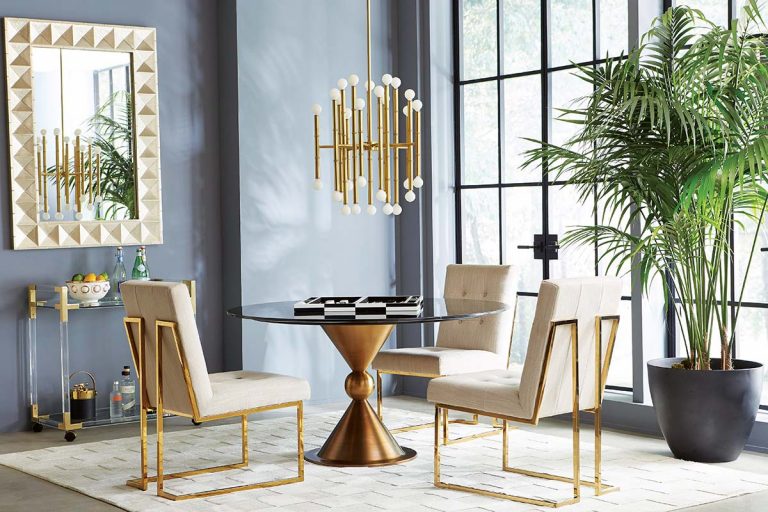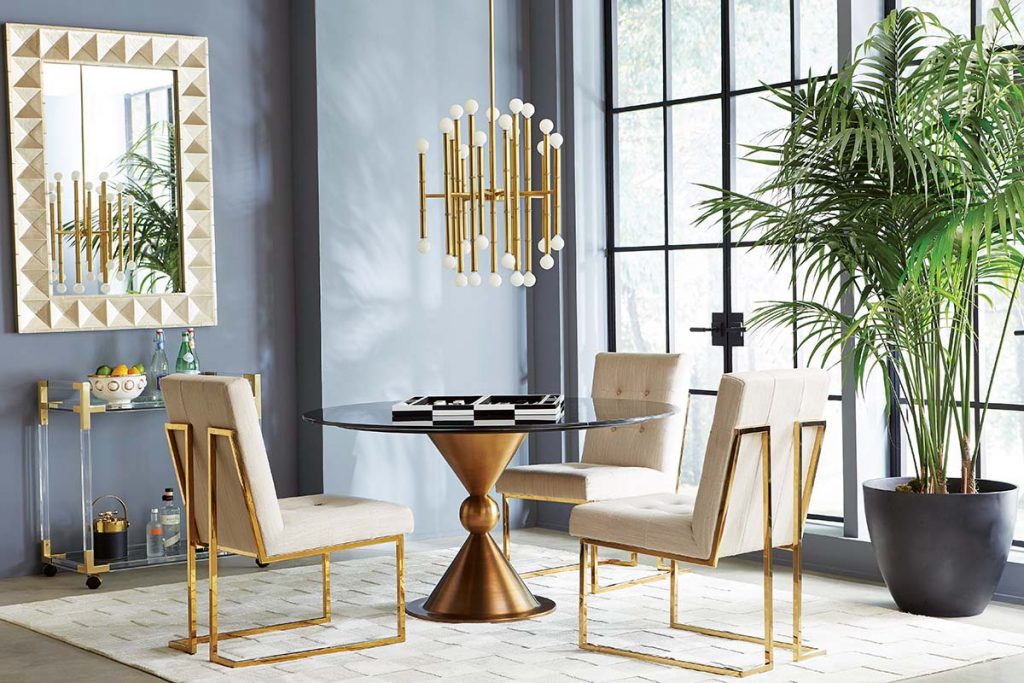 Make the dining table a style statement
In a tight space, choose a smaller table but go for an unusual colour and unique design, such as this one from Go Modern. Dress it with a big plant in the corner and a stunning artwork on the wall. This would make the perfect retreat for home working or to take a private call or meeting. Full-length curtains add softness and will muffle any outside noise.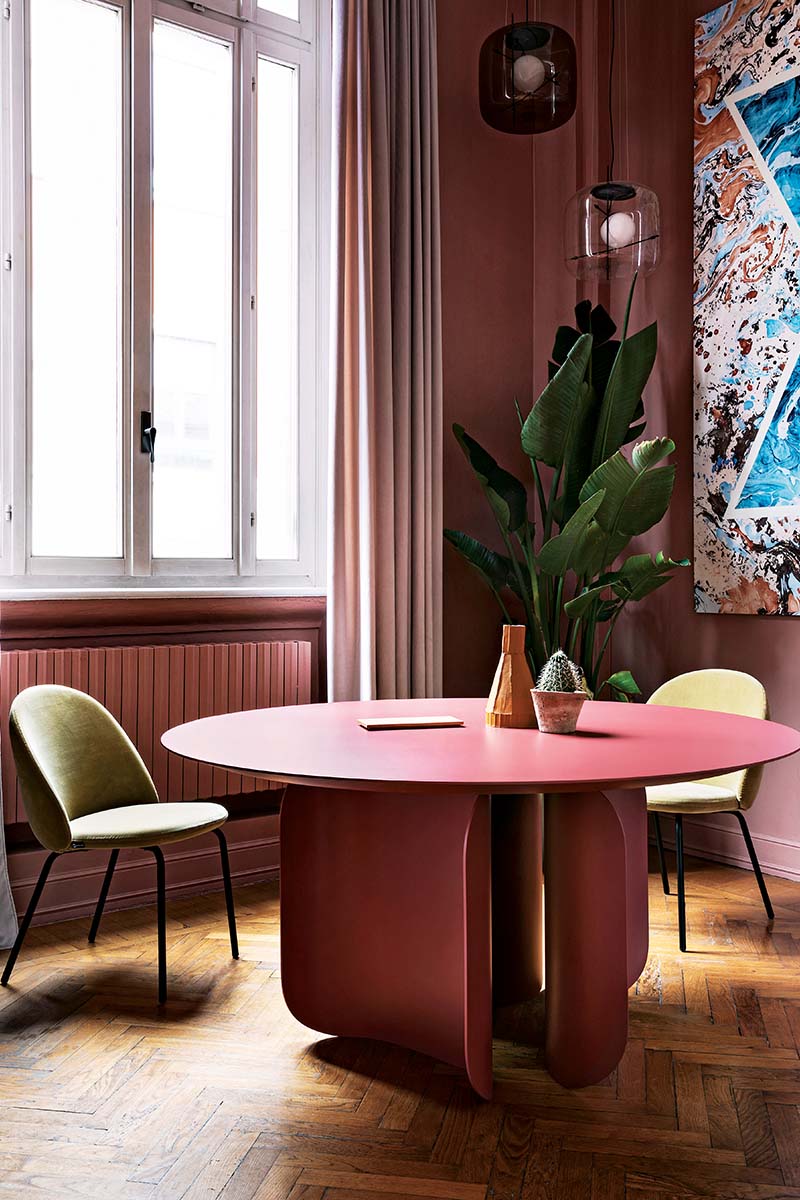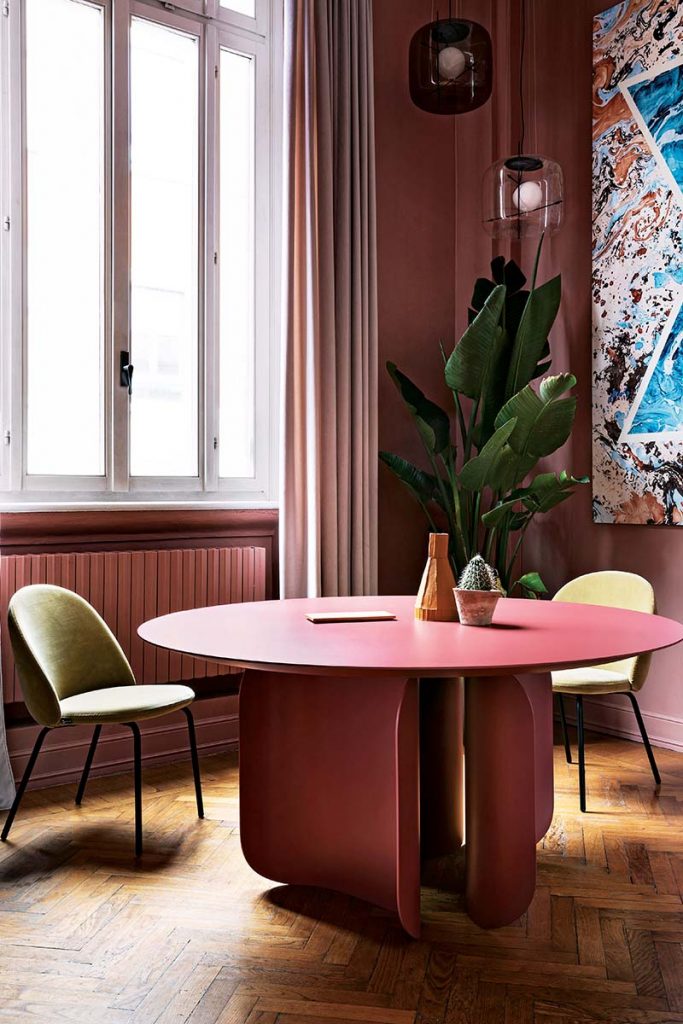 Mix and match patterns and colour
Instead of wood, the latest trend is for a bespoke table top that is a bit different. This one is made from a composite wood with a specialist paint to look like marble, finished with a lacquer top so it's hard-wearing. The chairs are a combination of patterns for individuality and the walls are covered in fabric, giving an elegant look which is also great for soundproofing.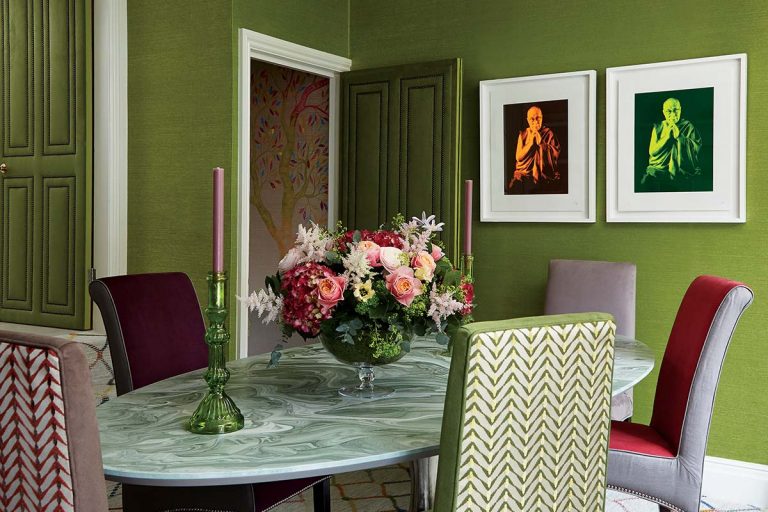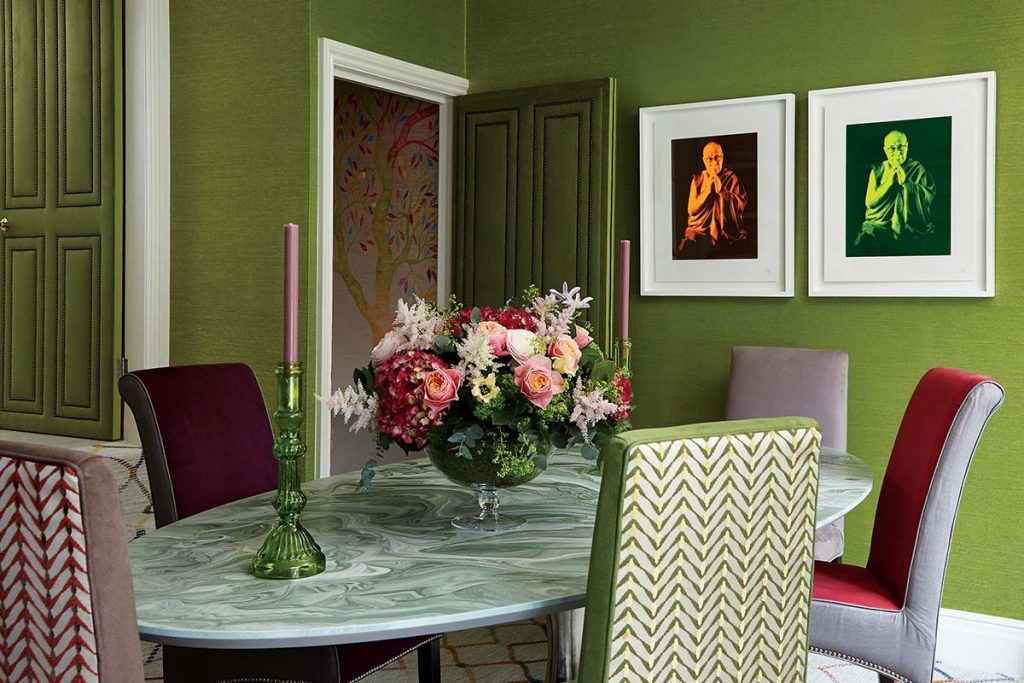 Create a floral display
Bring nature to the table with a showstopping 'cloud' arrangement above it. A trend that can be adapted with the seasons, this is a fun and quick way to update the look of your dining room that won't take up space on the table itself.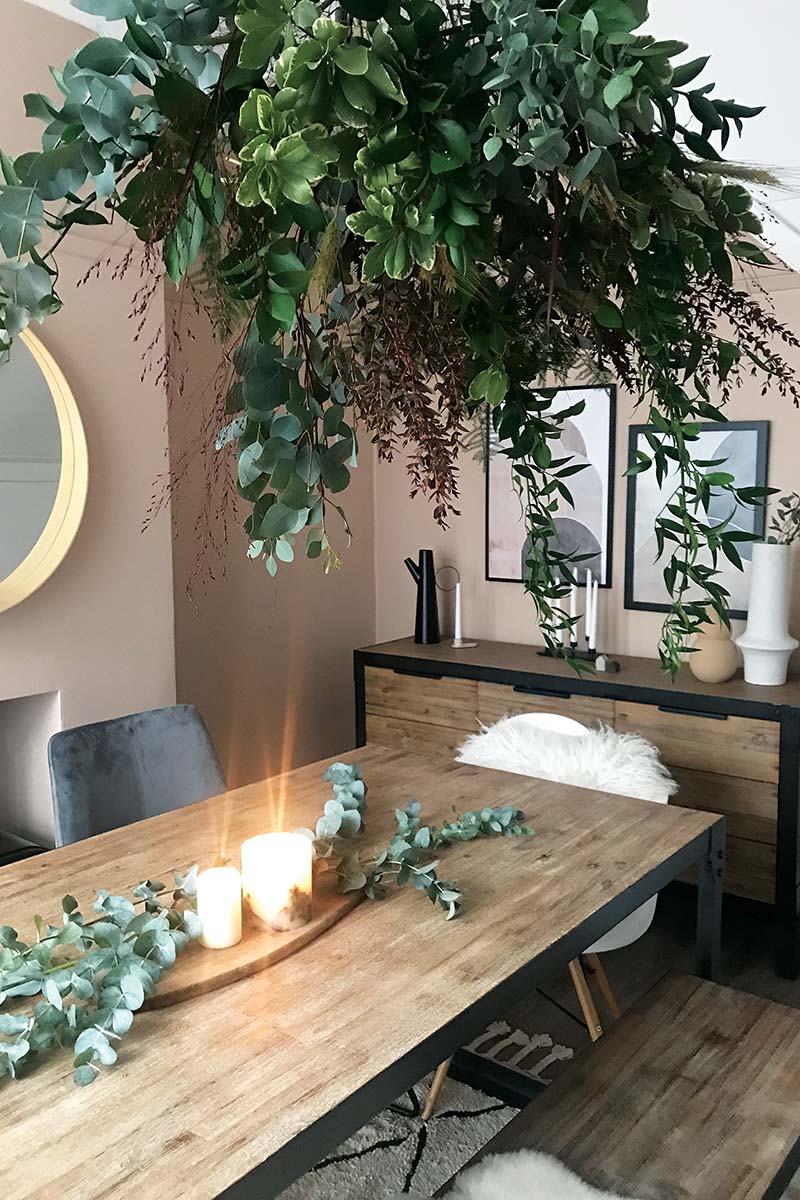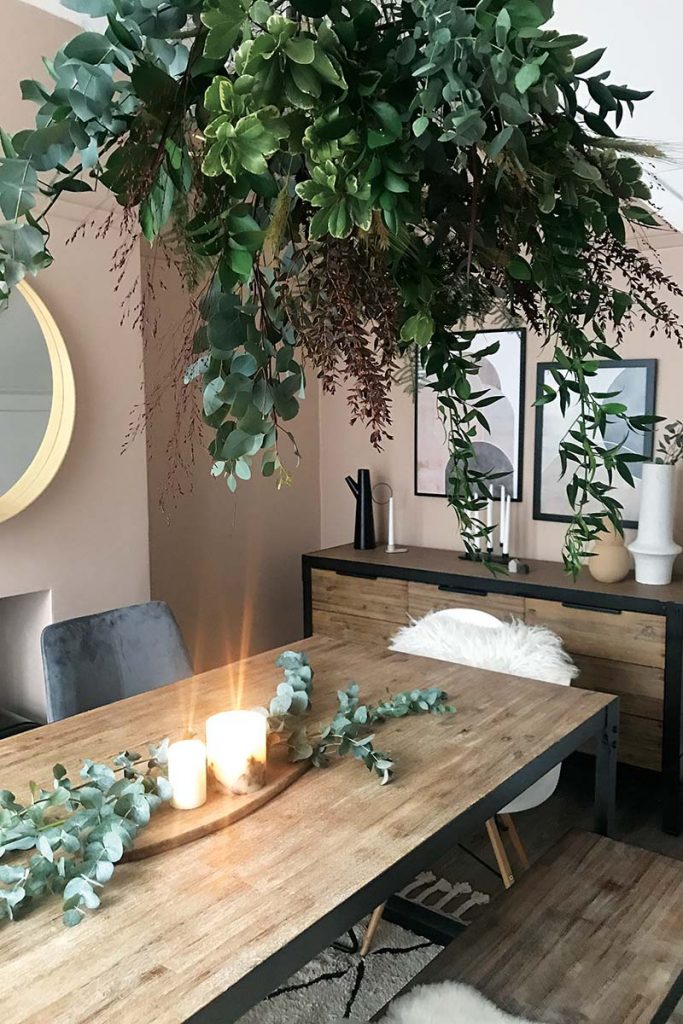 Get in the zone
Zone your dining room with a striking floor using tiles or even paint. This design was created by painting onto tiles, using a dinner plate as a template. Create the pattern before laying, using two layers of Chalk Paint and follow with two layers of Chalk Paint Lacquer to protect. Allow the paint to dry fully between coats.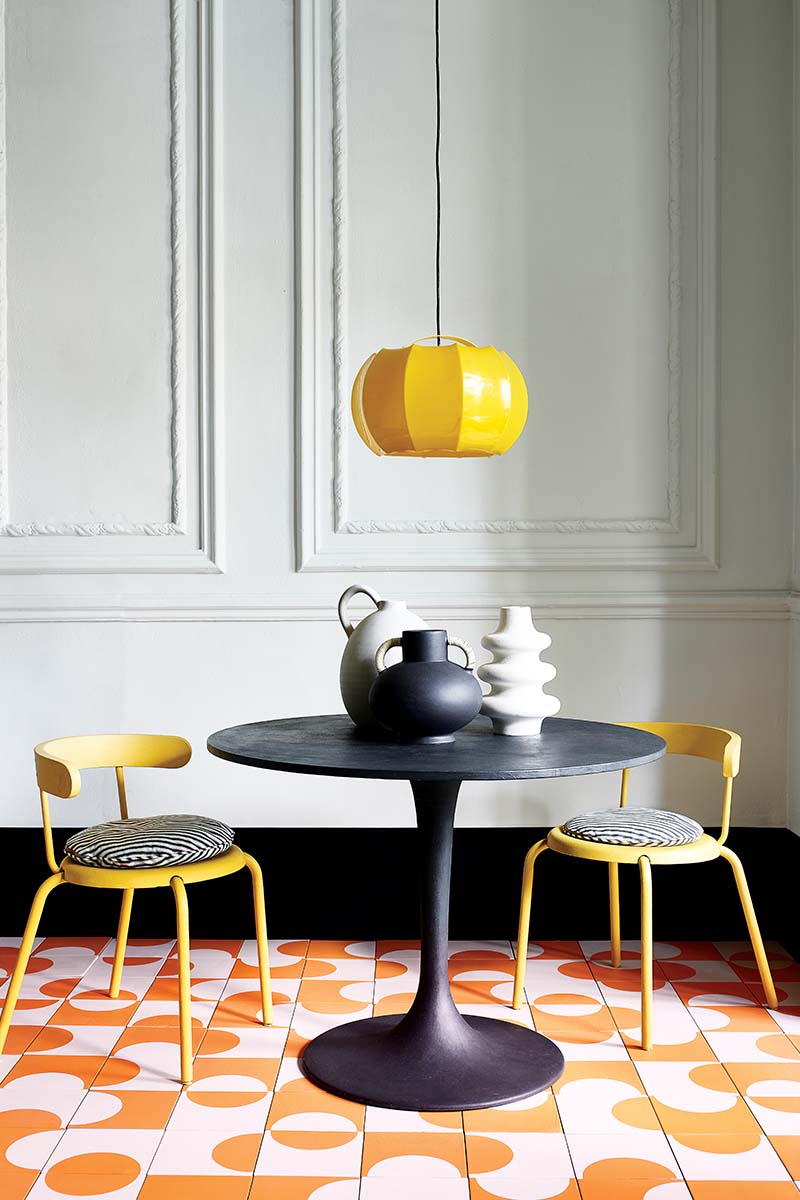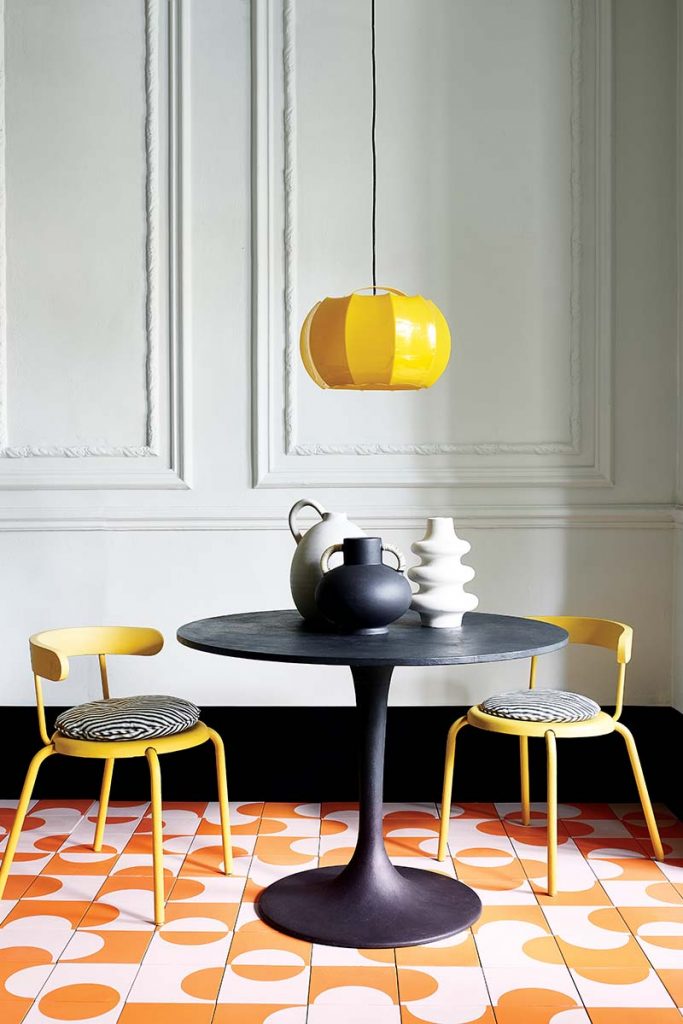 What about a mural?
If your dining room is designed to be an adults-only space, go all out for sophistication and choose a bold, colourful wall mural to create a talking point and for all to admire. Then build on the dramatic look with a long, dark, heavy table and armchairs in a coordinating fabric that's soft to the touch.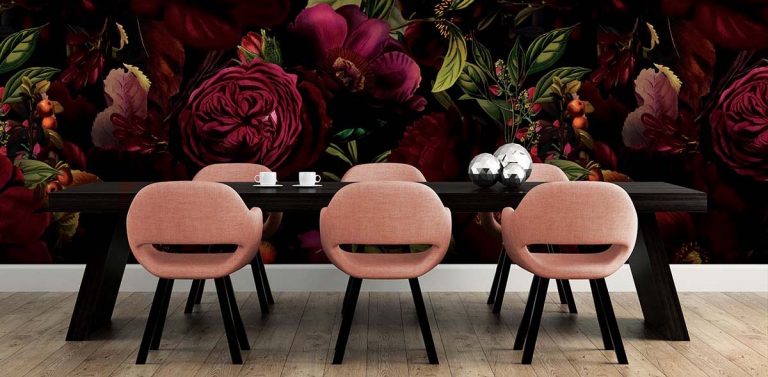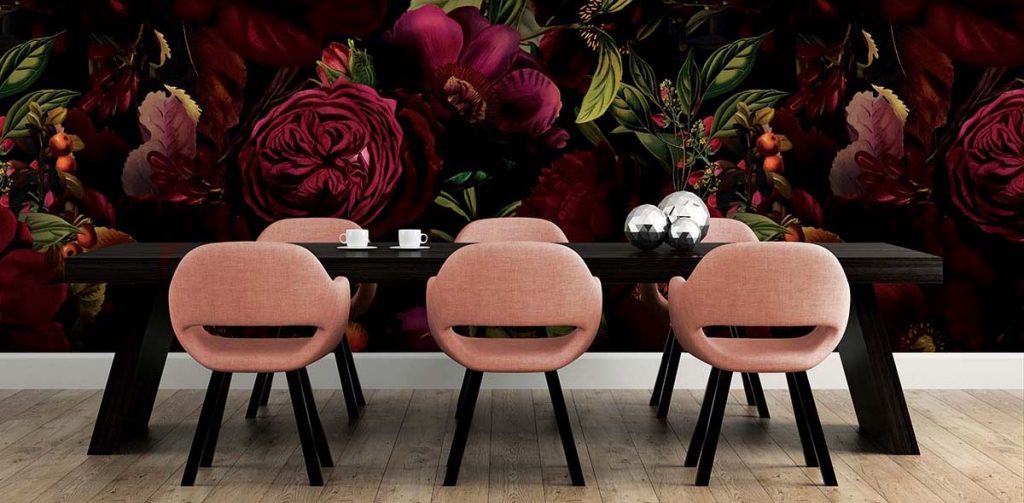 About Post Author