With every September, the interiors world buzzes of excitement. This is because Dulux announce the shade set to take over our homes in the following year. So, say hello to Bright Skies, Dulux Colour of the Year 2022. It's an inspiring light blue shade ideal for designing relaxing kitchens, bedrooms and bathrooms. 
Dulux Colour of the Year 2022 is a big reveal. In 2019, our homes were dressed in a warm, mood-boosting amber shade called Spiced Honey. While in 2020, Tranquil Dawn, a soft sage green colour, became the go-to for many. Then 2021's Brave Ground was the perfect neutral for designing calming schemes. So, after the challenging year we've all had, it's no wonder we're keeping with the same nature-inspired tones in 2022. 
Along with Dulux Colour of the Year 2022 come four palettes to help revive your home. Each includes ways to use this fresh blue shade with other colours to best complement it. Take a look…
Check out the Dulux Colour of the Year 2022 colour palettes
The Greenhouse palette
Representing the earth and sky, this is a mix of fresh green and bright blue tones. It's complemented perfectly by natural textures like raw wood, rattan or cane. Dress your kitchen walls in these nature-inspired tones for a calming scheme, and don't hold back on house plants.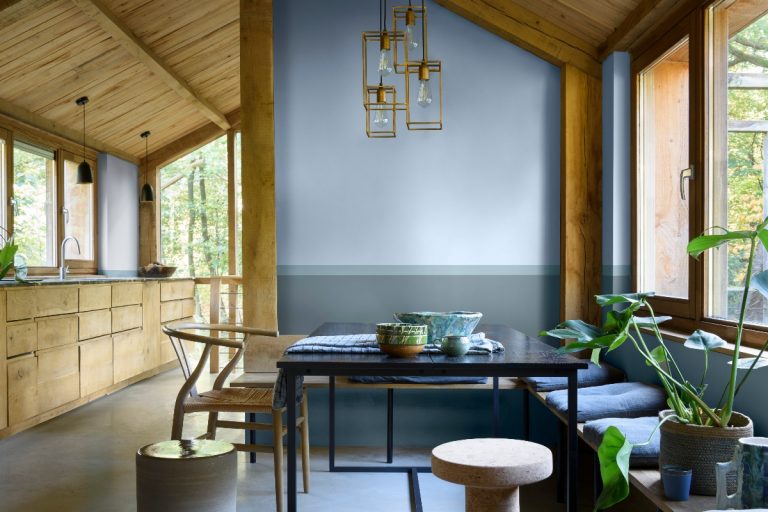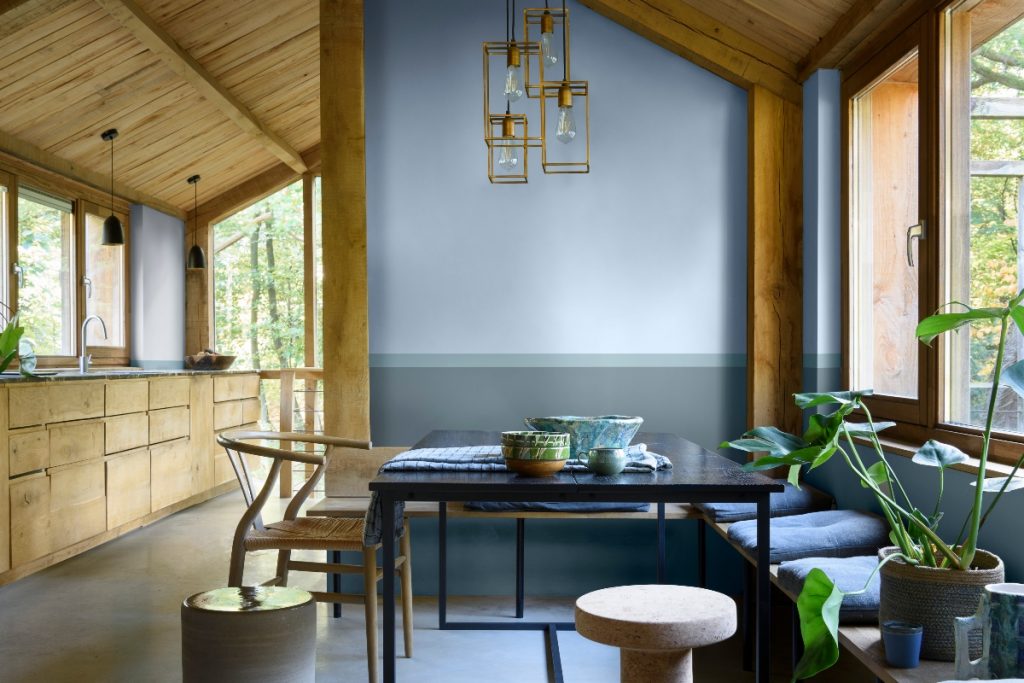 The Workshop palette
With splashes of coral, sage and lemon, this warm colour palette can totally transform your living areas. Ideal for dining rooms, home offices and study areas, use these tones to boost your mood and promote productivity.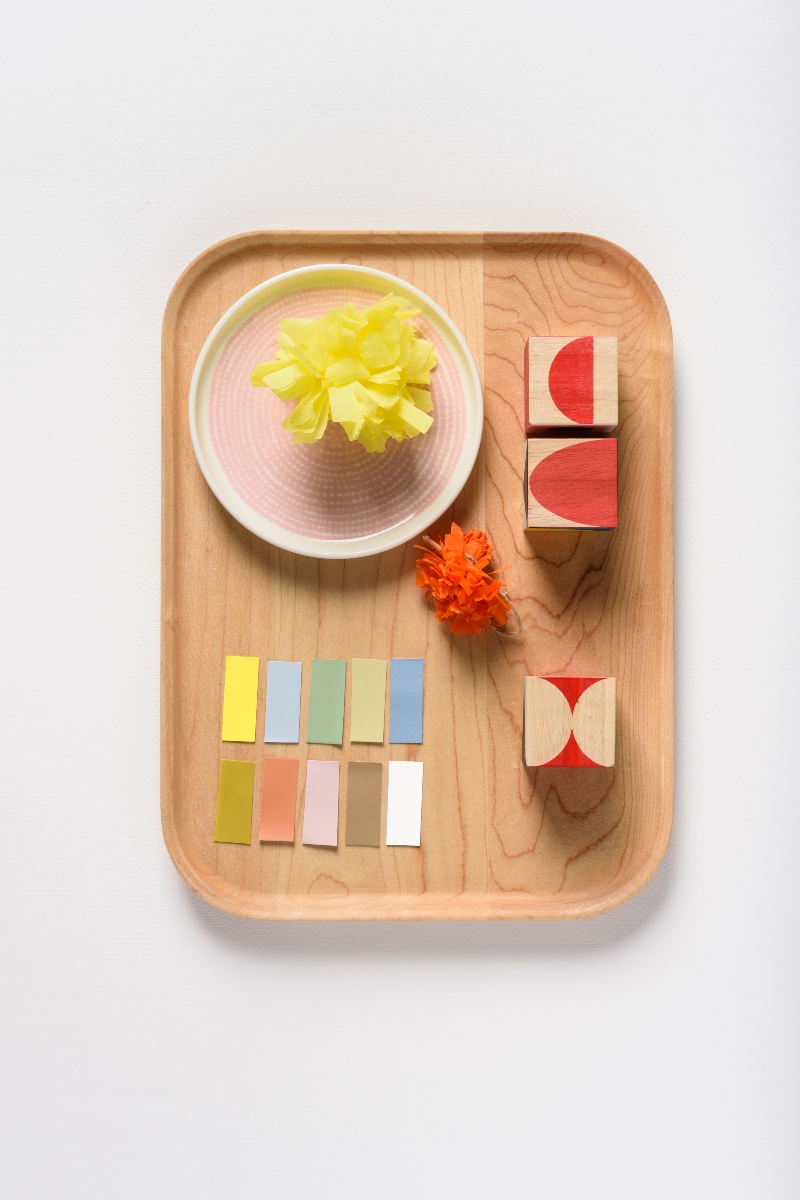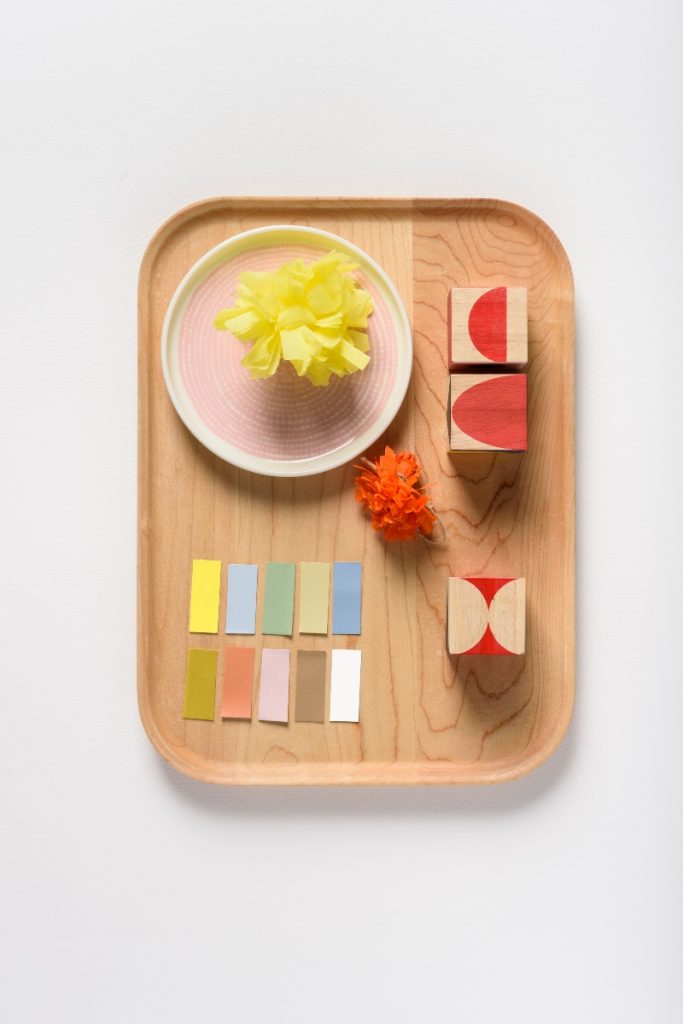 The two final colour palettes
The Studio palette
Create the ideal sanctuary in your bedroom to rest with these pale lilac, shy blush, and soft violet shades. Add a pop of colour with a touch of blood orange. Go for luxurious bed linen and waffle throws to add to the tactile experience.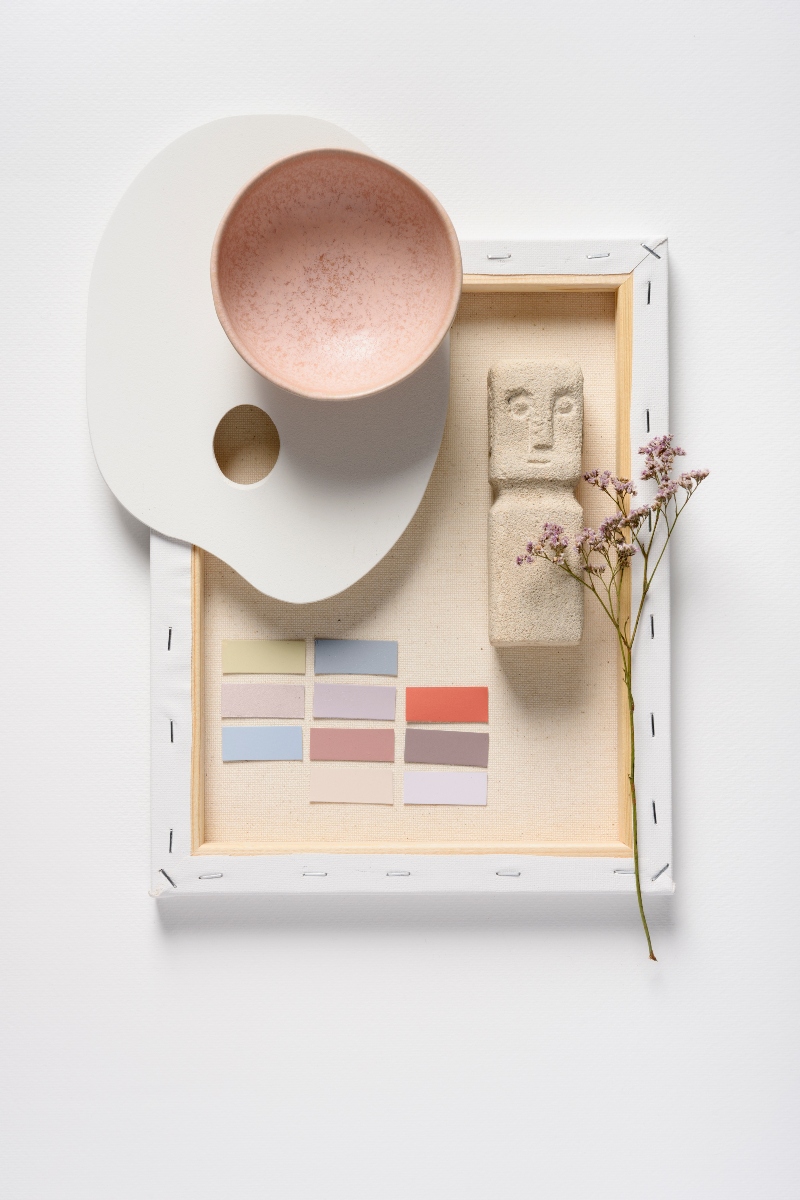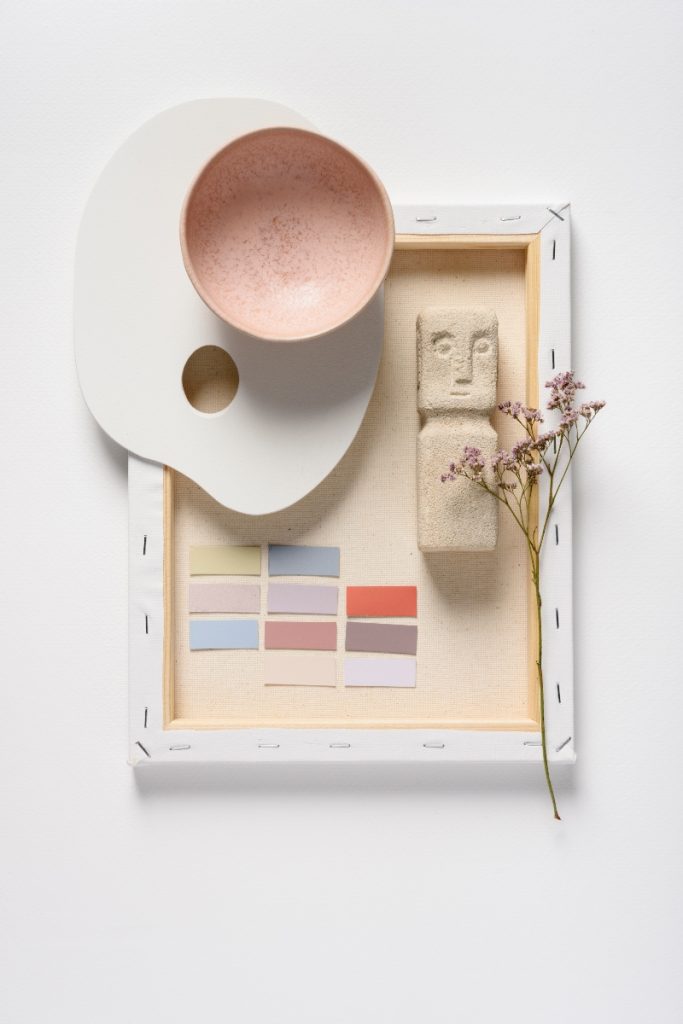 The Salon palette
Lastly: the keywords for this palette are off white and mineral neutrals. So keep a minimalist aesthetic with this fresh array of colours. Then immerse yourself in a sensory experience with clay and ceramic textures. Add dried flowers for a rustic touch.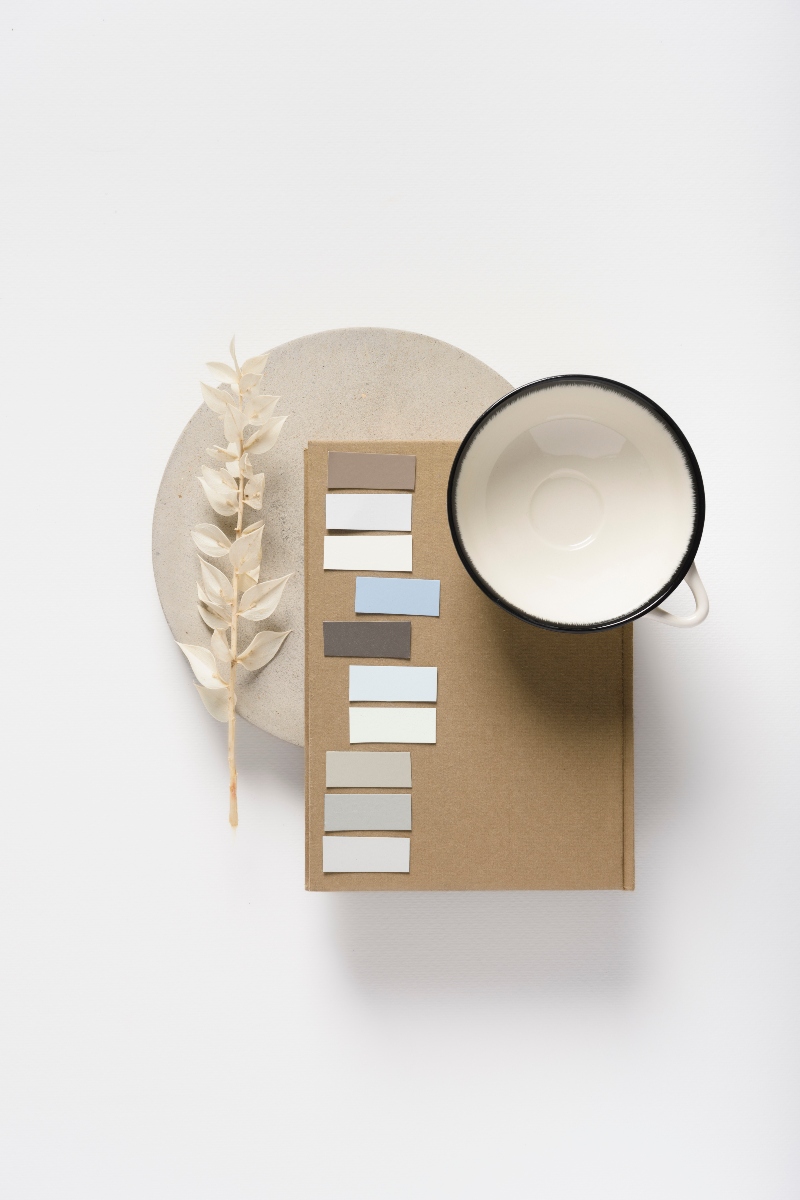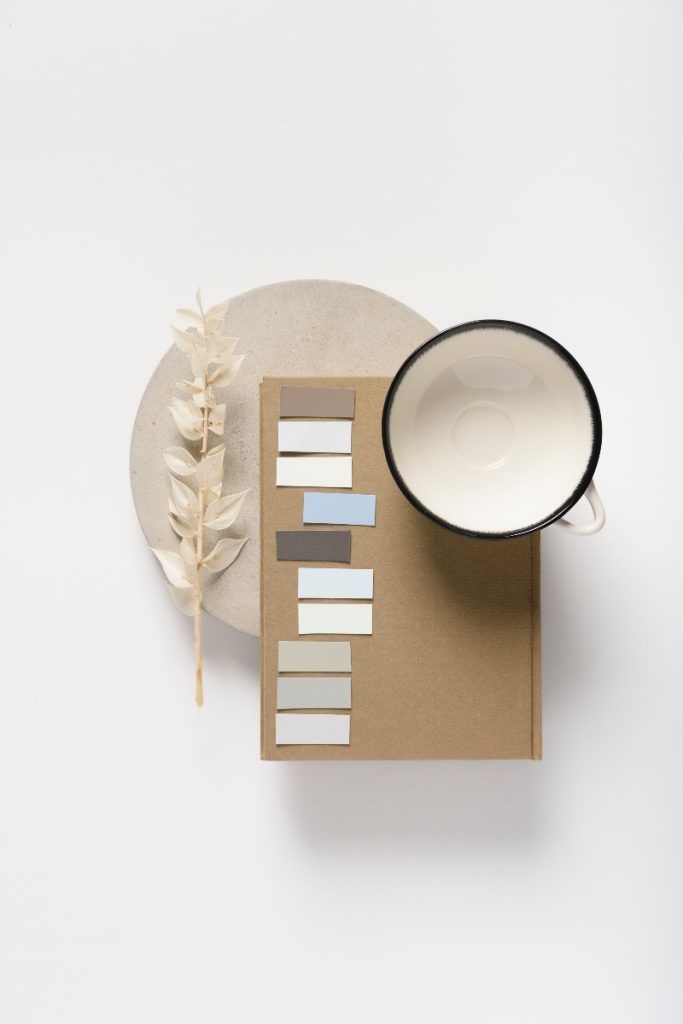 So, what do you think of Dulux Colour of the Year 2022?
About Post Author