I love a classic bathroom – elegant and timeless. But traditional can be so much more striking with a twist. Modern classic brings together traditional elements with contemporary fixtures and smart technology, creating a clean and stylish look, with an added touch of charm.
Having just completed my own family bathroom, as part of a larger renovation, I have looked at many different bathroom styles and modern classic was top of my list. With two rather energetic young boys, I knew that a traditional bathroom with a roll top and wallpapered walls wouldn't be possible (the amount of splashing that happens in our bathroom doesn't allow for this!) So instead we opted for a traditional large walk in shower and a built-in bath, we paired these fittings with some contemporary floor tiles for a cool modern classic look that we love.
As part of my planning I came across lots of beautiful and stylish looks so I've put together a gallery to share with you – sharing is caring, right?
You can opt for pastel tones for a cool modern classic look. These textured tiles from Claybrook are the perfect combination and when laid vertically they create a beautiful contemporary look.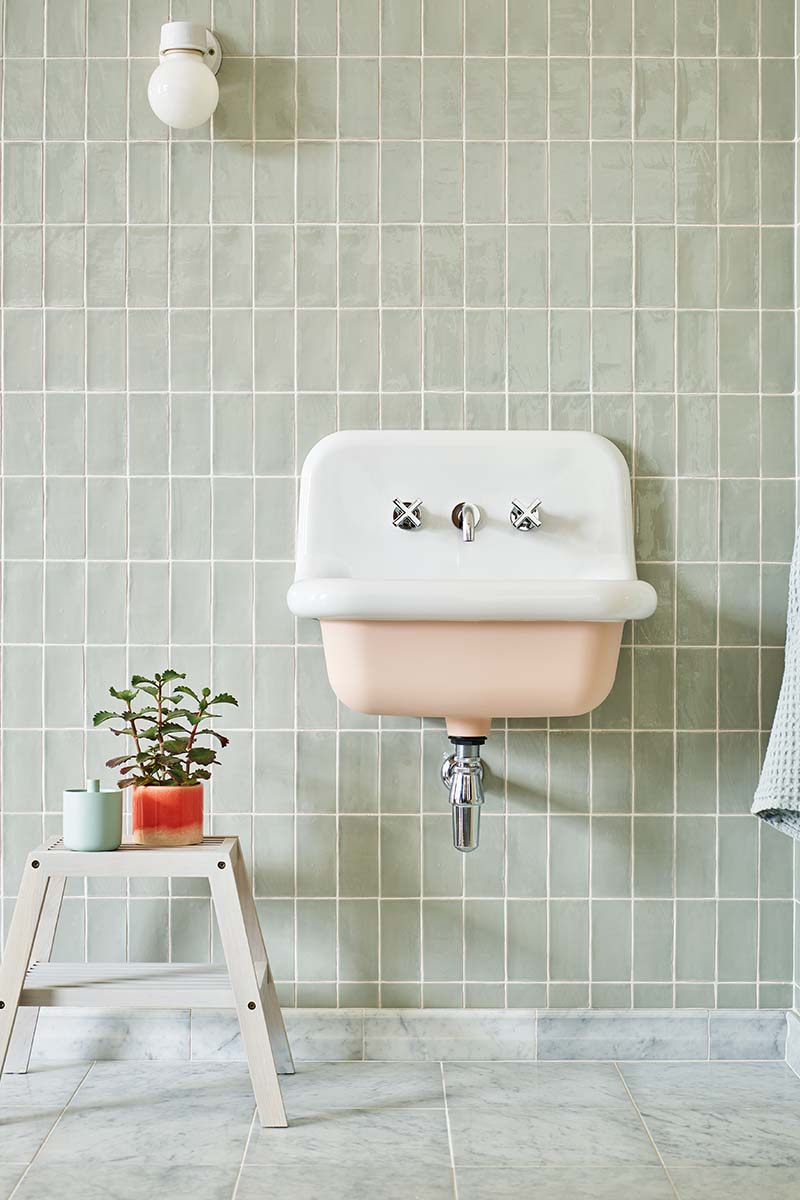 The bath is often centre stage and there are so many options to choose from. Try a traditional shape like this handcrafted William Holland piece with a modern luxe finish for the ultimate luxurious soak.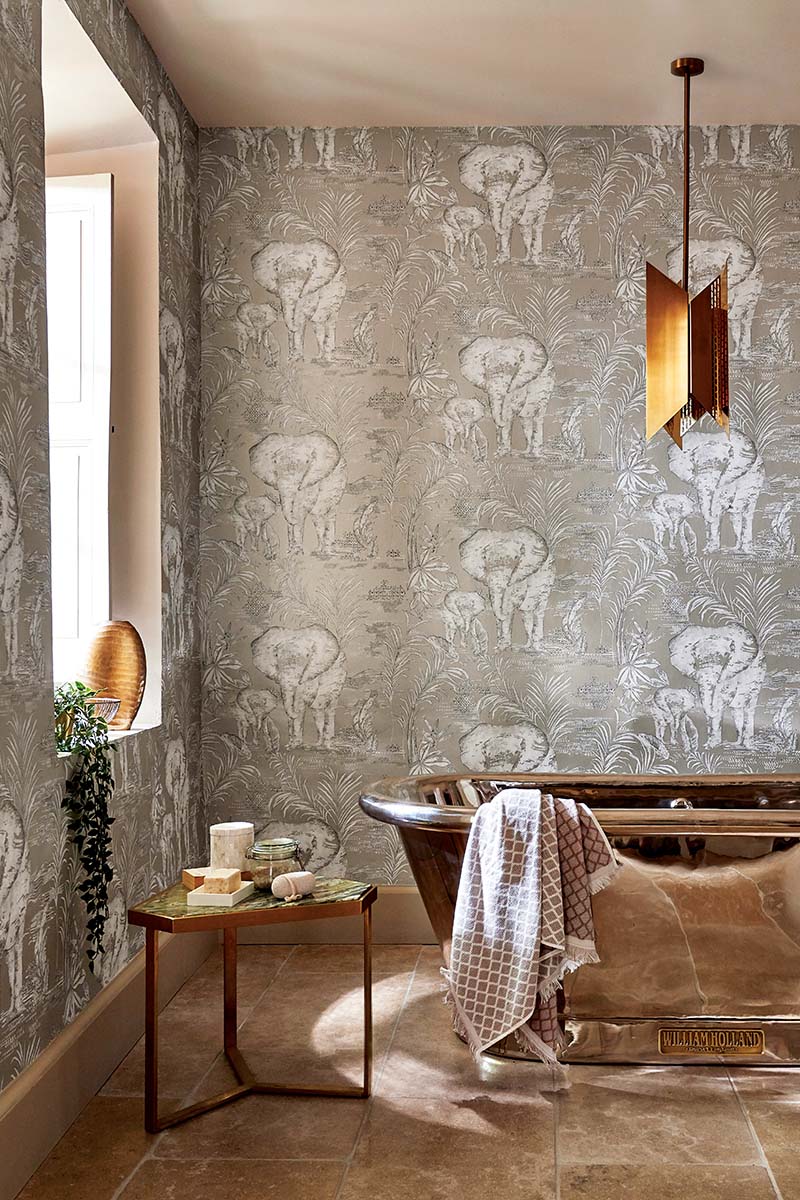 You don't need a huge space for a successful modern classic style – with cleverly chosen fixtures and well-placed mirrors you can make the most of a more compact space. I love this luxurious compact bathroom from interior designer Michelle Kelly, which pairs William Morris wallpaper with panelling for a real statement. How gorgeous is this gold roll top too!?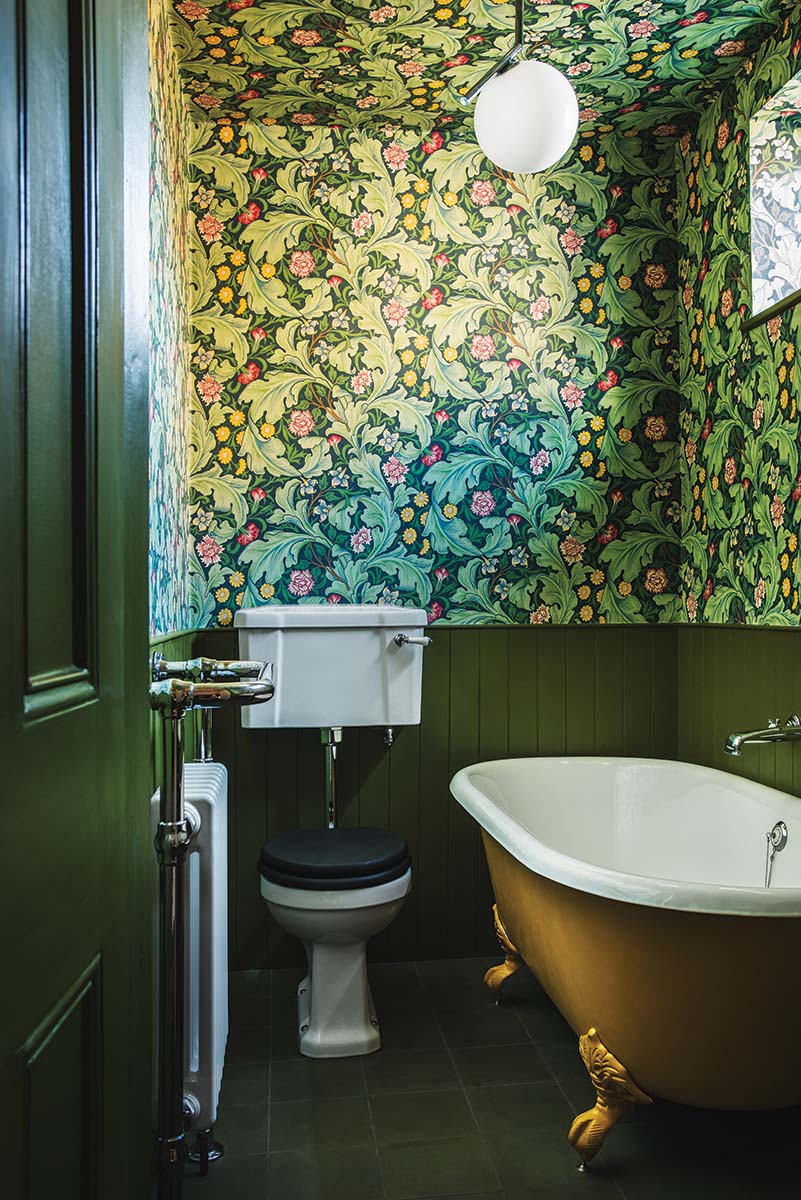 Pair a traditional large Edwardian basin with a modern round mirror and circular droplet light for a twist on the classic style. These gorgeous terracotta tones compliment the look perfectly too!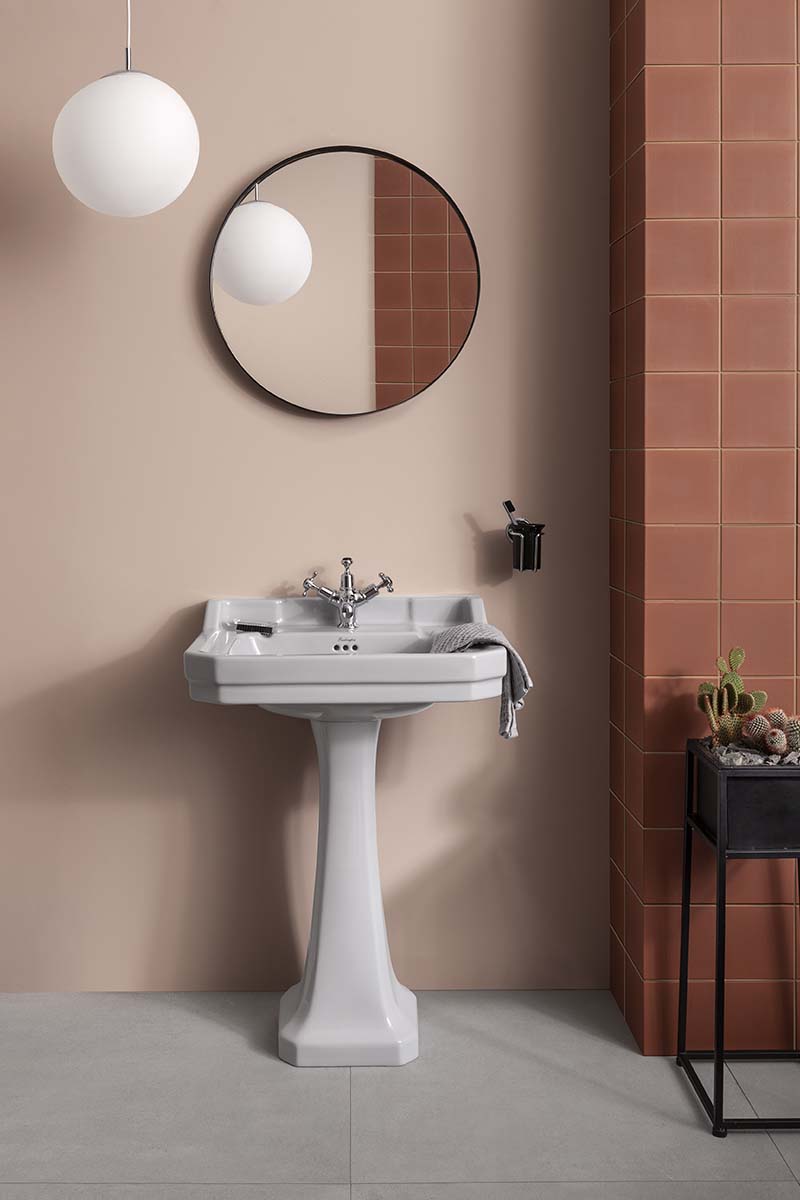 You can make modern classic work in a family bathroom too. Have the best of both worlds with a smart shower bath. Fitting neatly into a corner it helps free up valuable floor space and is great for a young family. This is the style we opted for our own bathroom renovation.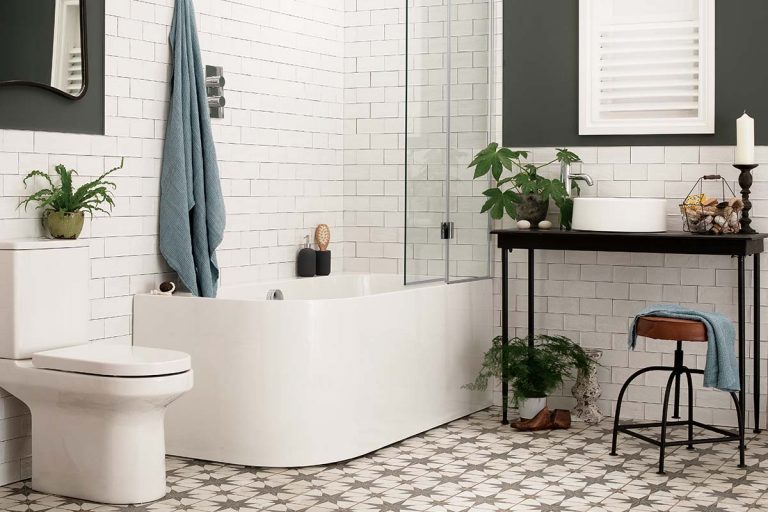 Mix dark tones with exposed concrete for a statement look. I love this one-drawer vanity unit from Laufen with its simple, sleek lines and topped with a more traditional basin.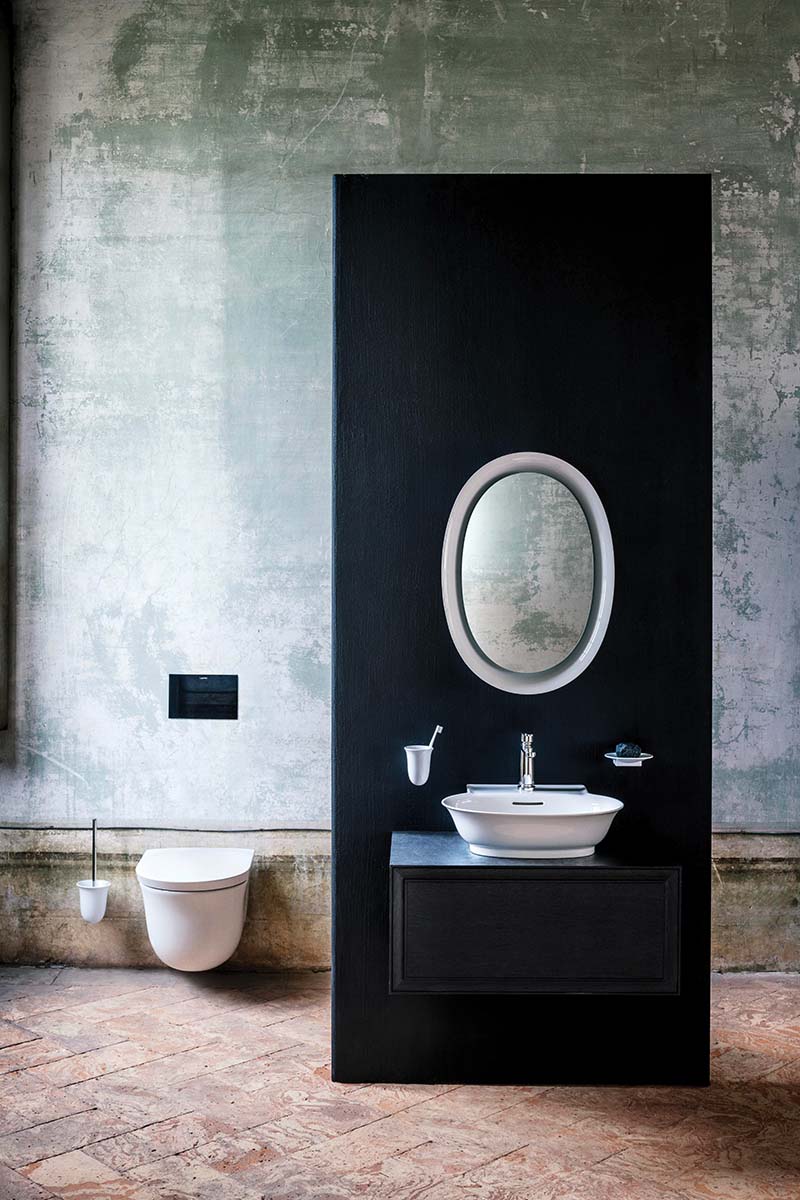 What could be more classic than a roll top bath? A traditional claw-footed bath can be transformed into a more contemporary modern classic version with a striking matt exterior paint or stylish gold taps. Take a look at this selection, full of character and with a cool twist on classic.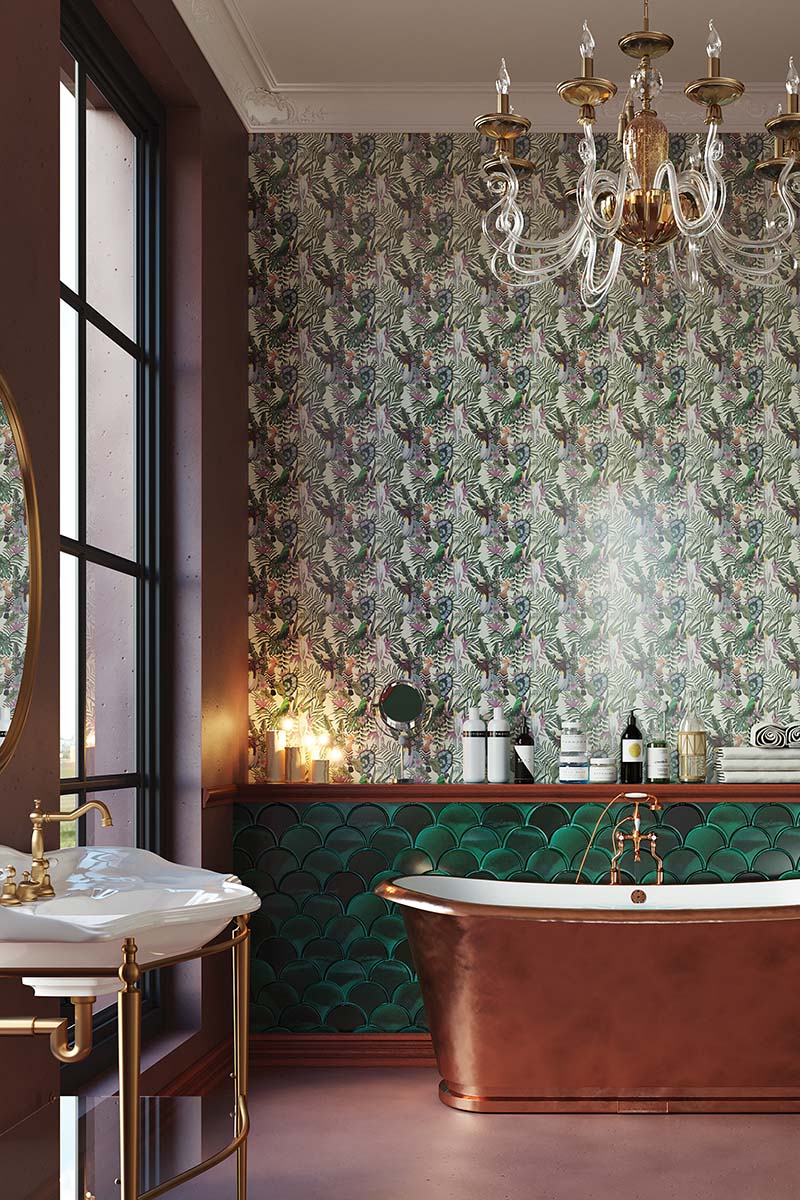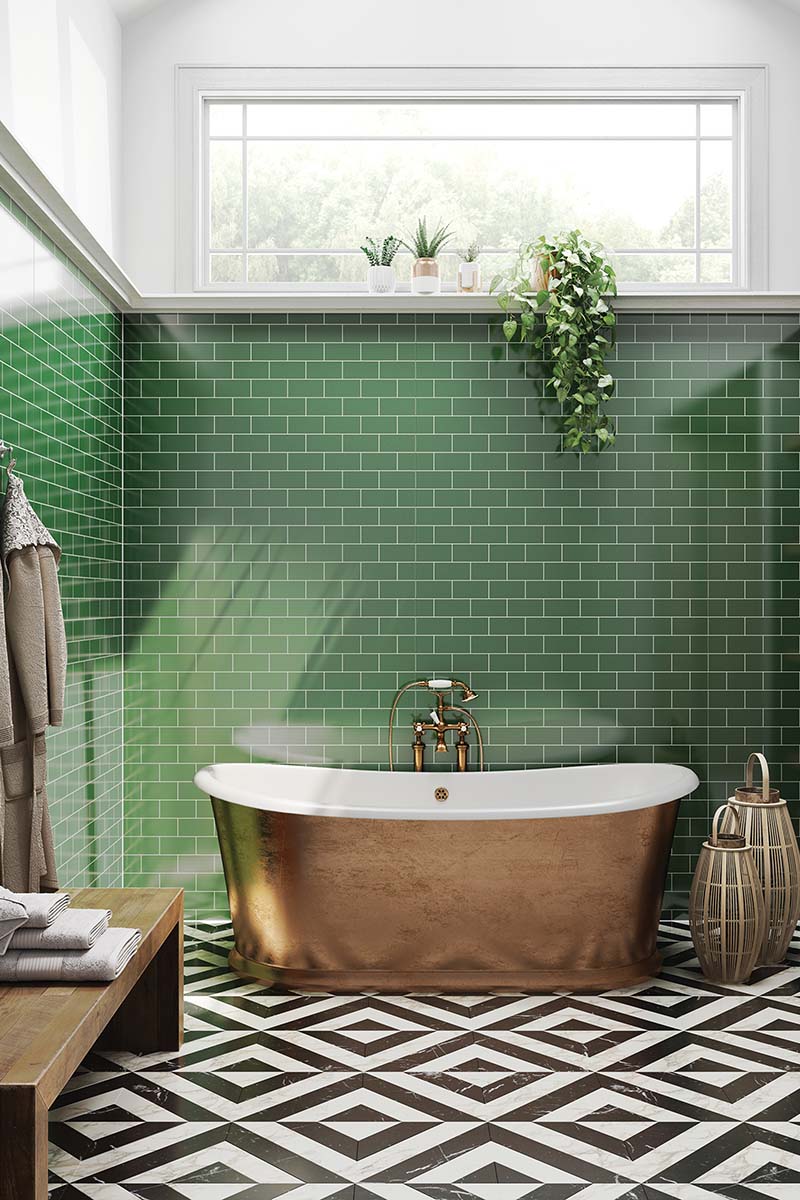 Featured image: Otto Tiles and Design's Amazonia-inspired styles, from £180 per sq m, can make a real statement in your bathroom.
About Post Author