If you've spent five minutes scrolling through Instagram or Pinterest for renovation inspiration today, chances are you've spotted a space with metal framed doors – or steel-framed glazing as I like to call it. Slightly industrial, beautifully classic and totally on trend, these steel-framed doors are fast making their way to the top of many renovator's wishlist.
If you're pinning this style like it's going out of fashion (it's not!), read on. Because I have some buying tips to consider before you take the plunge, kindly written for me by journalist Sally Smith. (She writes for our print title Kitchens Bedrooms & Bathrooms.) Oh and some cool ideas of how you could integrate these doors into your home's interior, as well as to connect the inside with the exterior.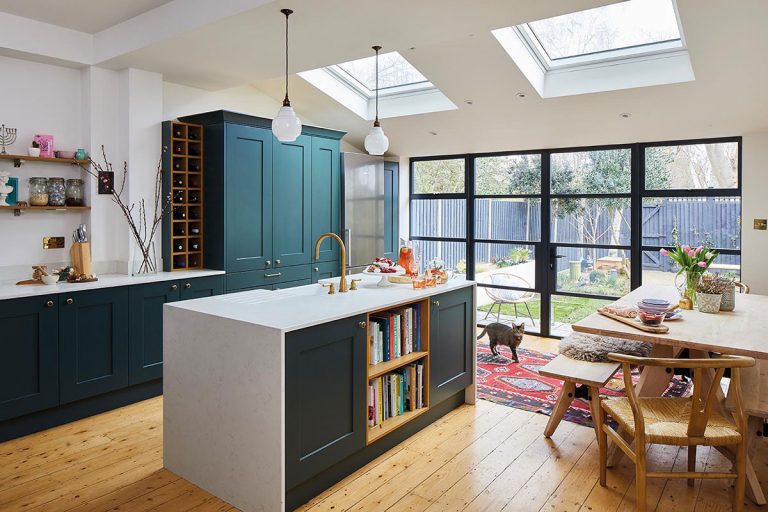 But first, what is steel-framed glazing anyway?
Well, they're doors and windows that are steel-framed and feature panels, rather than one large expanse of glass, or folding panels of glass. They're different to bi-fold doors and sliding doors. The main feature of metal doors are the framed panels with frames, usually in black or dark grey.
There are endless possibilities in terms of size and shape of glazing panels – think triangles, rectangles, squares and bespoke designs to fit any dimensions that can be mixed with a combination of hinged or sliding doors as well as fixed or opening window panels.
Will they suit my home?
Whether you are planning a new kitchen-dining extension or are looking to replace old UPVC windows and doors, steel-framed glazing will complement most styles of property whether it's a Victorian terrace or a more modern building. Plus, steel-framed glazing is three times stronger than aluminium frames so however unusual or large the opening you'll find an option to fit exactly with your unique design requirements.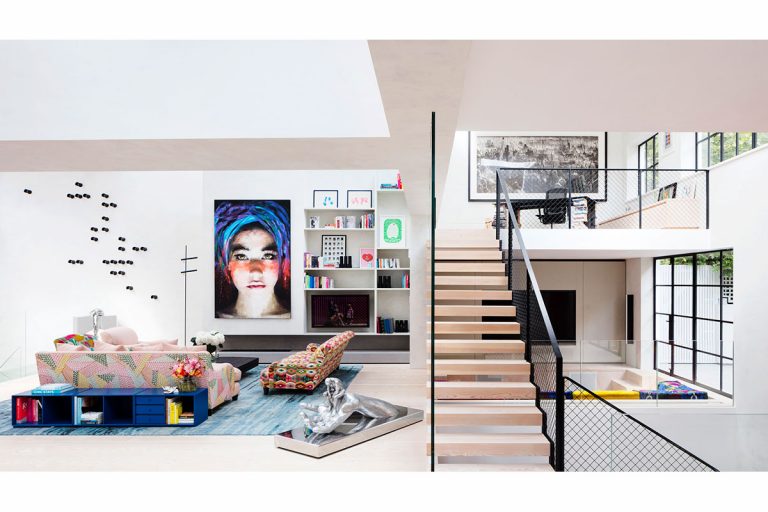 The latest steel glazed frames are permanently sealed against corrosion so will not warp or rust and can last around 60 years or more, so do make sure you have chosen a design that will not only work with your current renovation but will also complement any future updates you have planned.
Where can I source steel-framed glazing?
It's worth talking to a range of window suppliers directly as well as discussing design options with your architect to establish the exact style, size and insulation requirements you'll need.
Bespoke glazed frames can take up to three months or more to be made so always take account of the long lead times when you are putting together your project schedule.
Nowadays, all new steel-framed glazing has to be double or even triple glazed to comply with the latest Building Regulations so do specify this in your order.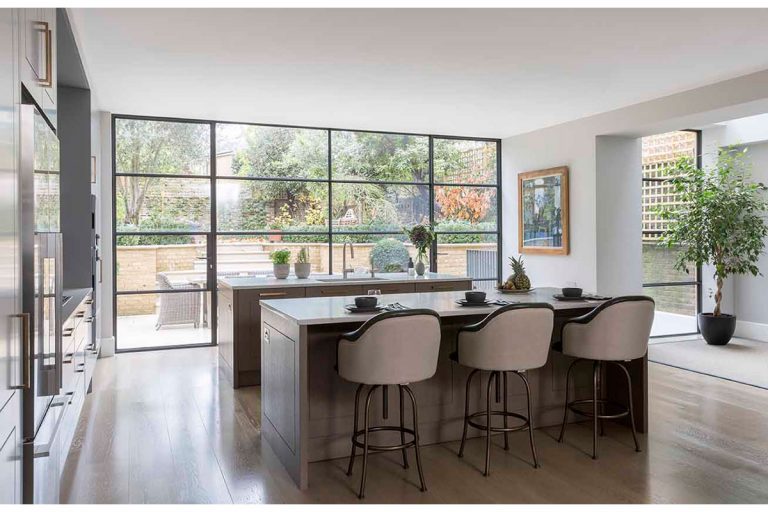 Options available
Choose from a wide range of frame shapes and colours, including classic square panes or more contemporary rectangular designs which offer larger sections of glass. When it comes to colour, choose from the classic black and anthracite grey, but most suppliers will also offer a colour matching service. But, be aware this may add to the manufacturing time.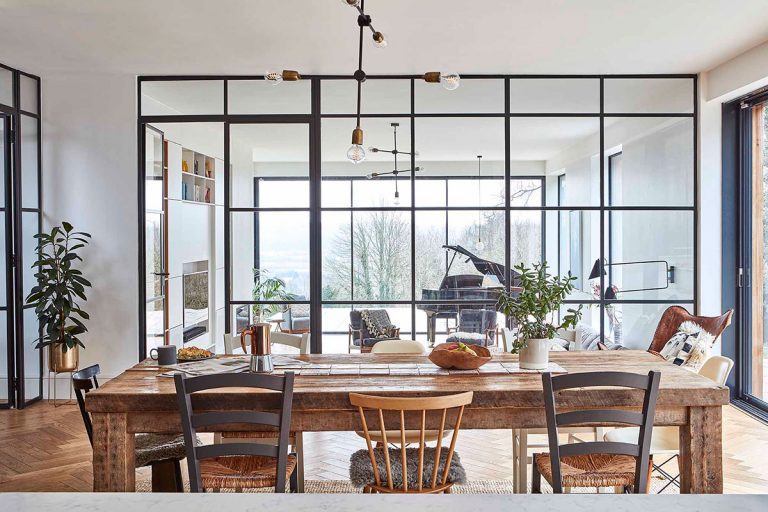 Anything else to know about steel-framed doors and windows?
Of course, the nature of this type of glazing is that it includes more panels so this will affect sightlines between the indoor space and outside, in comparison to sliding or bi-fold doors with fewer breaks in the expanse of glass.
Think about whether this will work with your scheme and your vision. Cleaning the glazing will also be more arduous because of the many panes (sorry!) – but definitely worth it.
So, how can I use steel-framed doors inside?
Lighten up the interiors by incorporating industrial style steel-framed screens for showers or pantry doors. Double panelled steel-framed doors are a great way to zone open-plan living areas adding a contemporary retro look to your home as well as letting natural light flood through the interior.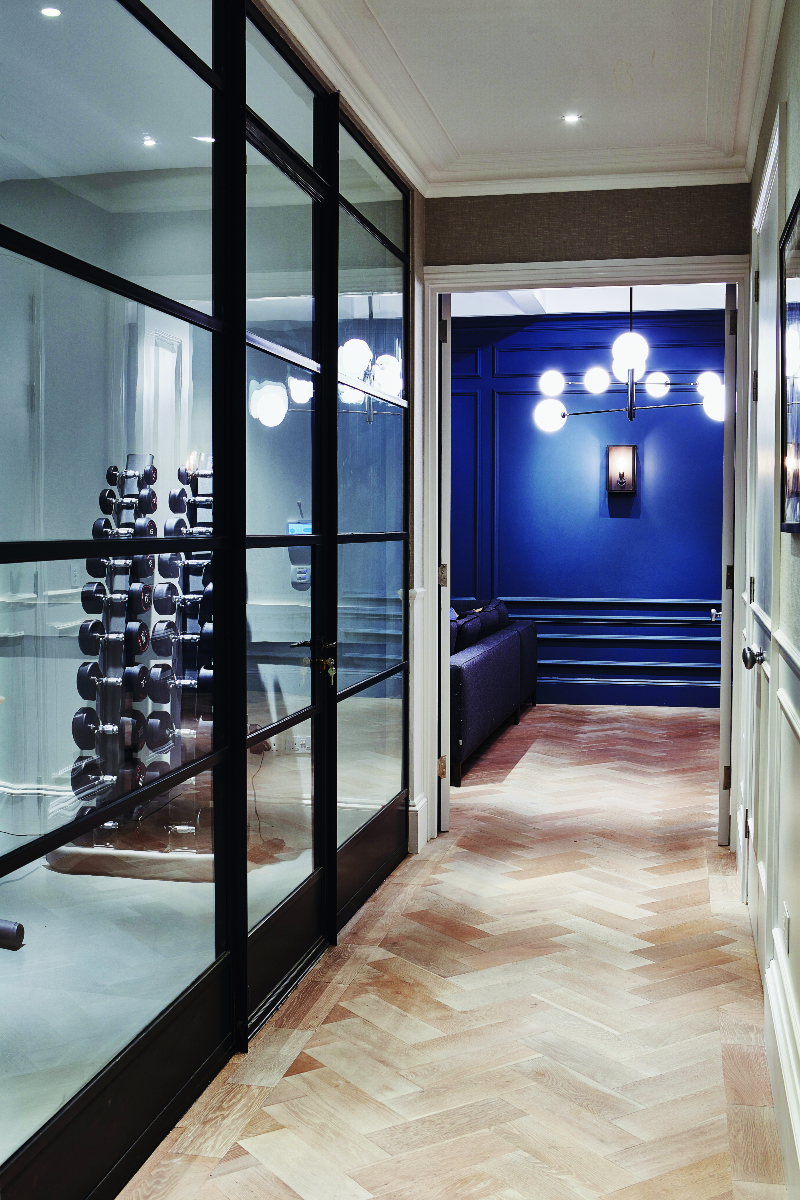 Bespoke Glazing Design used these impressive Crittall W20 doors to frame a luxury gym, allowing maximum light to shine through. This project was in collaboration with Colour Interiors Ltd – a similar design would cost between £12,000 – £12,600. All prices are bespoke and quoted upon specification.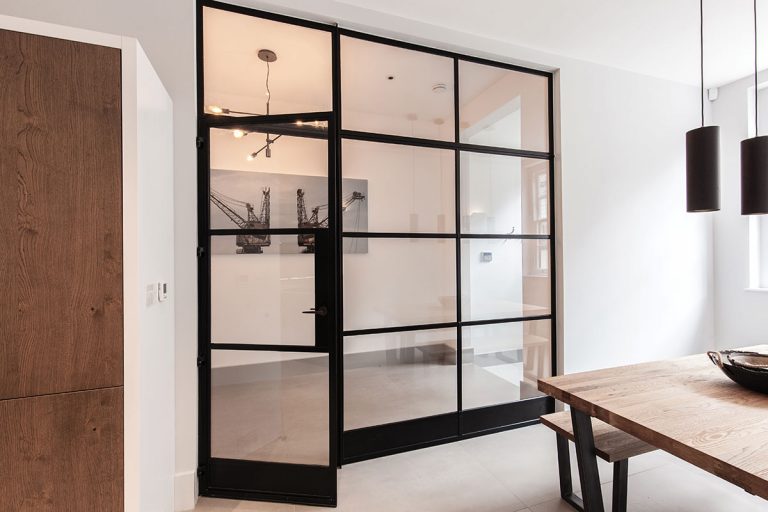 Ok, and what about the cost?
The million dollar question. All steel-framed glazing is made to order to suit individual requirements so the price can vary enormously depending on the final configuration in terms of height, type of glazing and whether there is fixed or hinged panels.
Interior glazing doesn't need to be double glazed so will be cheaper ranging from around £900 to £1,200 sq m as opposed to exterior glazed panels will cost upwards of £2,700 sq m.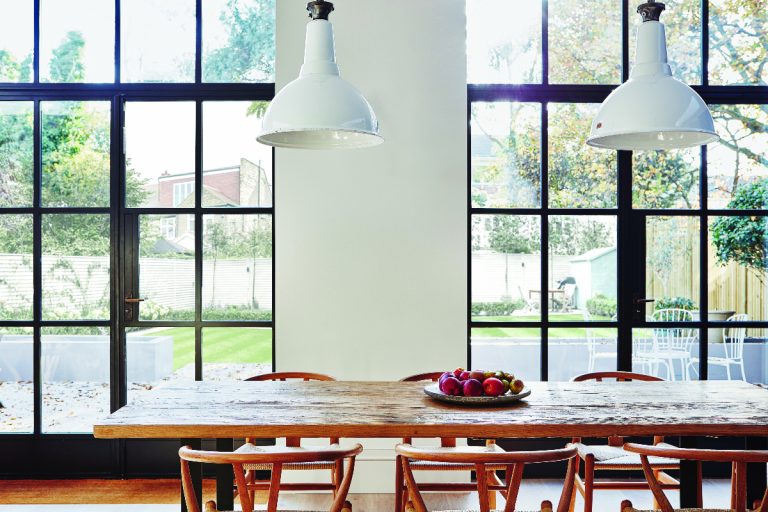 Featured image: Photography: Jody Stewart
About Post Author