Ever thought about going away to the countryside for a weekend break? Renting a barn or a small cottage just to get away from it all? There would be a woodburning stove, copper freestanding bathtub, and most likely a kitchen like out of classic Christmas movie The Holiday – which, you guessed it, features traditional Shaker-style cabinet doors (how idyllic does that sound?)
If you're thinking about including shaker-style kitchen cabinets in your next kitchen project, here's a little background info for you…
These timeless doors feature a thick frame around a central panel, often accessorised with beading plus ornate detailing such as panelling, grooves, and cornicing as well as mantles. And since their early inception, the style has been credited with being simplistic, modest, and versatile. Sounds good to me!
Often made from real wood, they are known for their strength and durability. But the amazing thing about the Shaker design is that it originates from the late 18th century, so it is more than 300 years old.
The doors are usually finished in more neutral colour palettes such as creams, light blues, and greys, or left unpainted, showcasing the wood.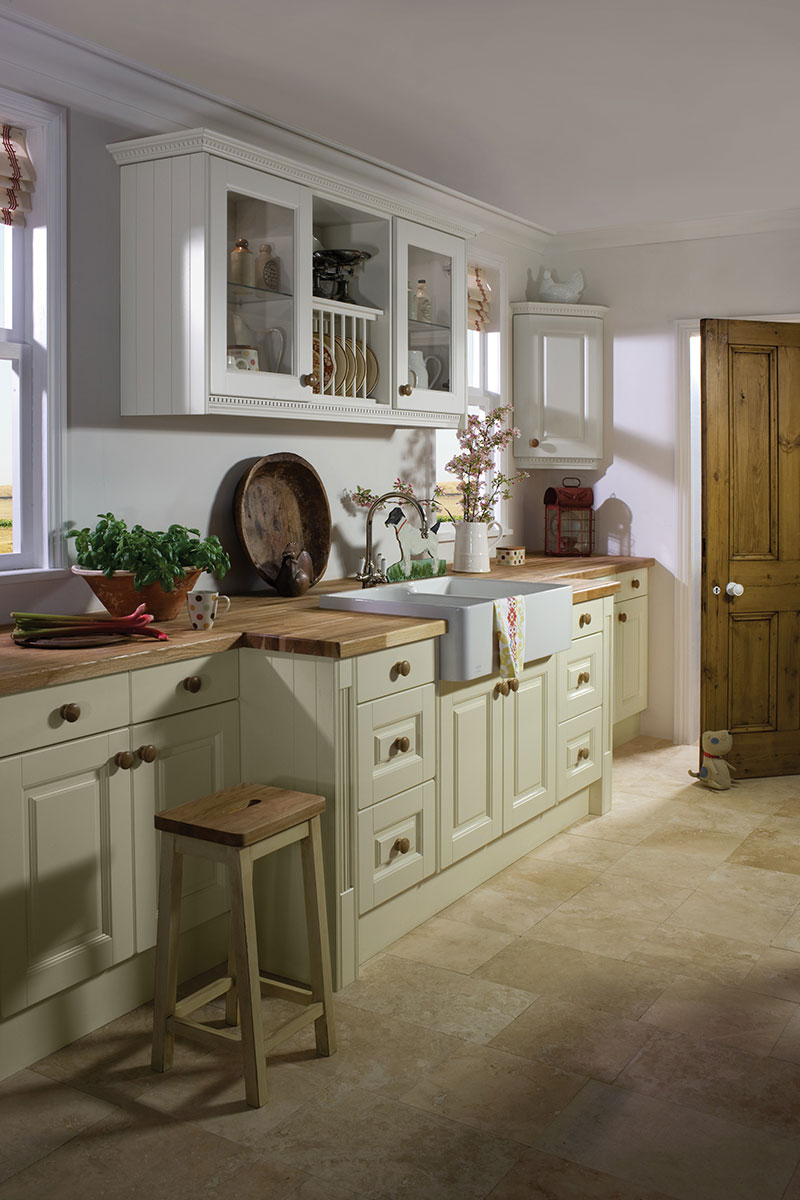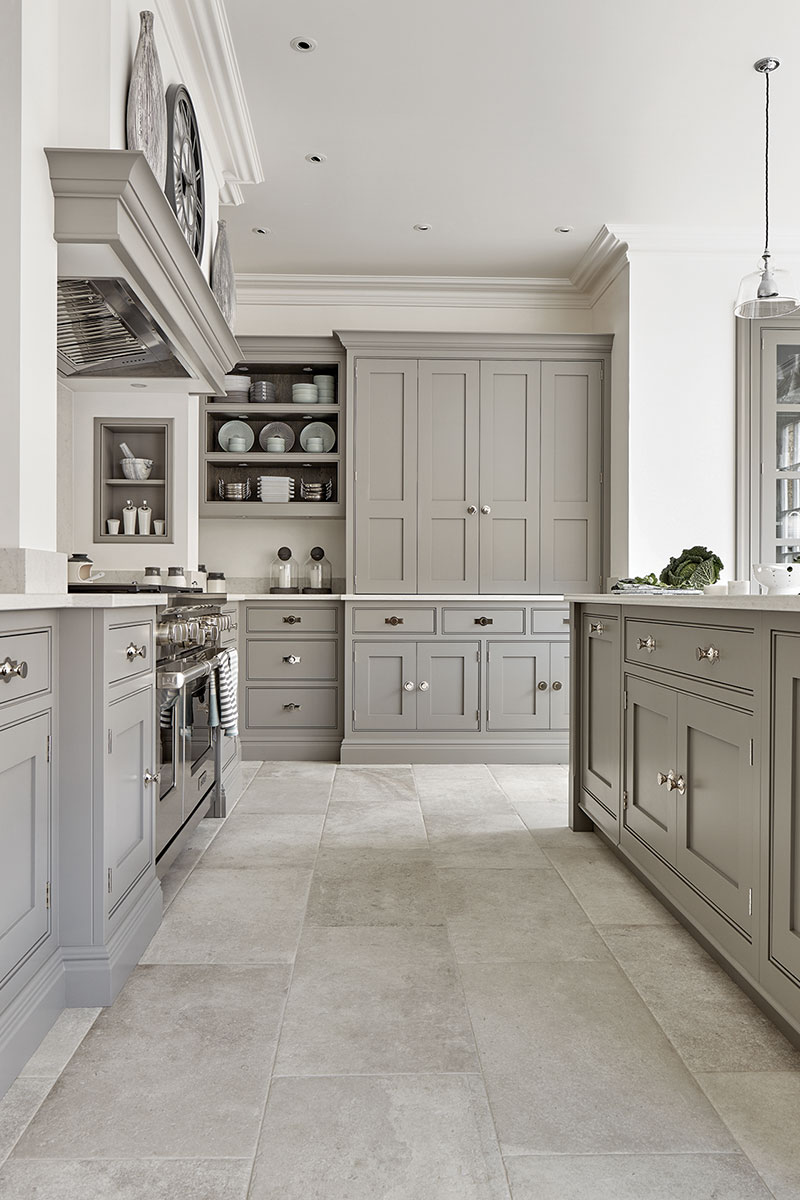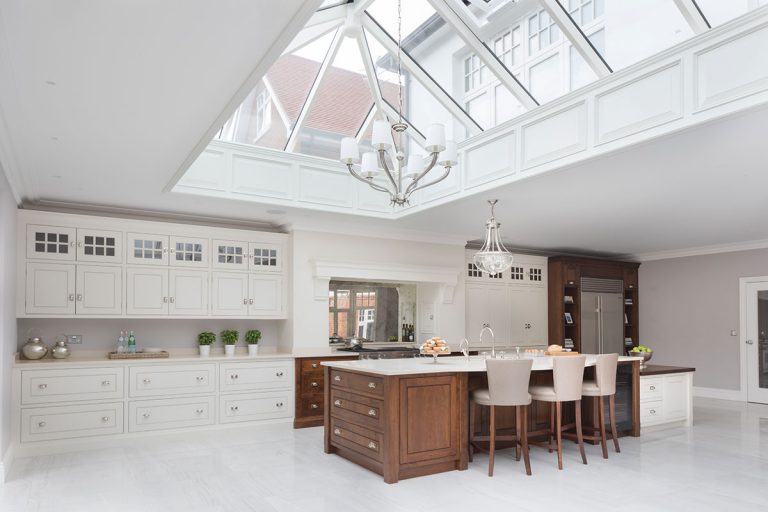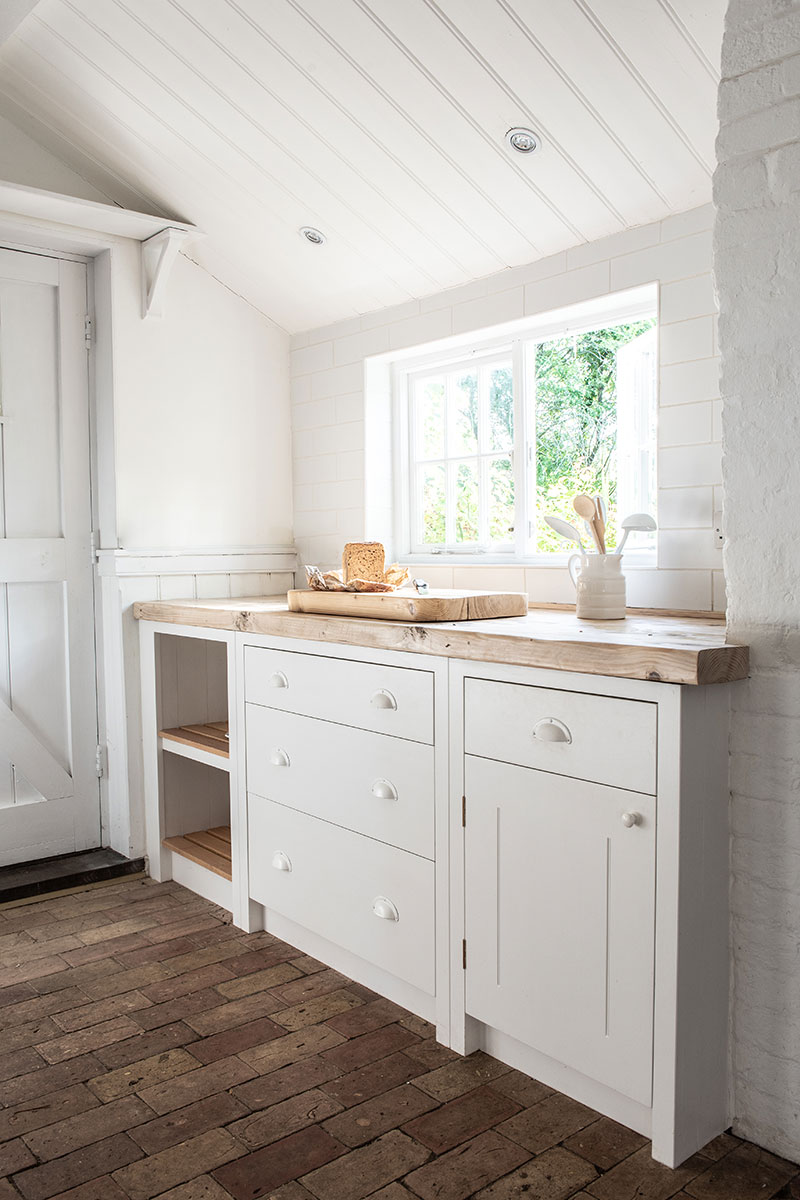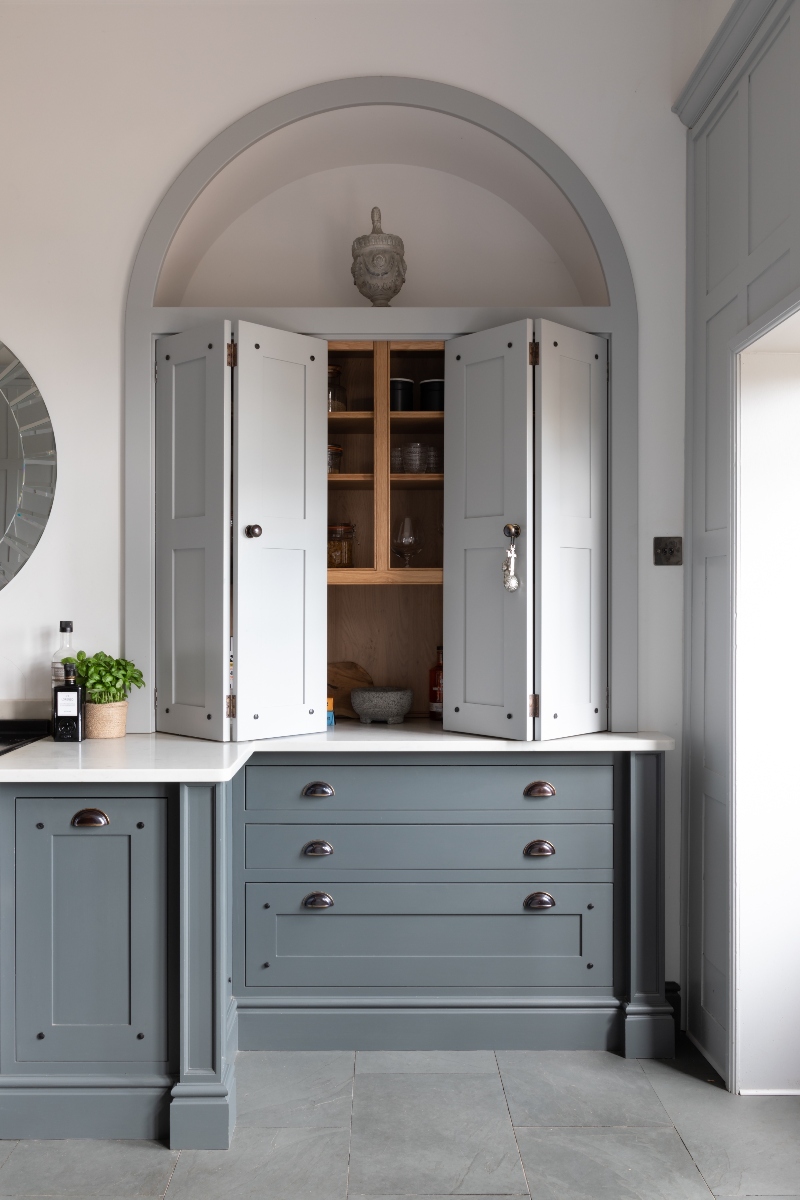 Because of the muted colours, Shaker style kitchen cabinets usually work best in more classic, country and farmhouse kitchens.
If this is the type of kitchen cabinet you imagine in your home, then I'd opt for heritage appliances such as an Aga or large range cooker. Or, to make more of a statement, why not paint an island in a different shade than the cabinets?
Pairing them with natural wood worktops provide a rustic feel while aged brass handles look perfectly imperfect – ideal for this style.
However, I'd keep to one type of wood throughout – across cabinets, storage or accessories – to ensure the space feels cohesive. Stone flooring can then finish off the design beautifully.
Featured image: Painted differently than the main cabinetry, this island includes storage solutions from tray slots to different-sized drawers and cabinets. Burbidge's Langton cabinetry in Gravel and Seal Grey is priced from £18,000.
Post updated on: 01/07/2021
About Post Author