You've decided on the suite style and the colour theme but what about your bathroom walls? Gone are the days when simple white tiles were the main option (although don't underestimate simple!). The choices for your family bathroom or ensuite are more creative than ever and you can really make a statement with your bathroom walls.
The past couple of months have been bathroom-filled for me, having just completed our own family space, as part of a larger renovation. My research has taken me all over in terms of bathroom finishes and I'm eager to share some of this with you so let's delve into the world of bathroom walls and discover what options there are out there… I think you'll be surprised at how many there are!
Paint
A simple option but there are so many ways to use paint in a bathroom. Try painting the ceiling in a bold hue for impact or lighter walls with a dark and eye-catching door and frame can make a real statement. Painting the exterior of a roll top or freestanding bath is one of my favourite ways to add some wow to your bathroom and match to a statement wall.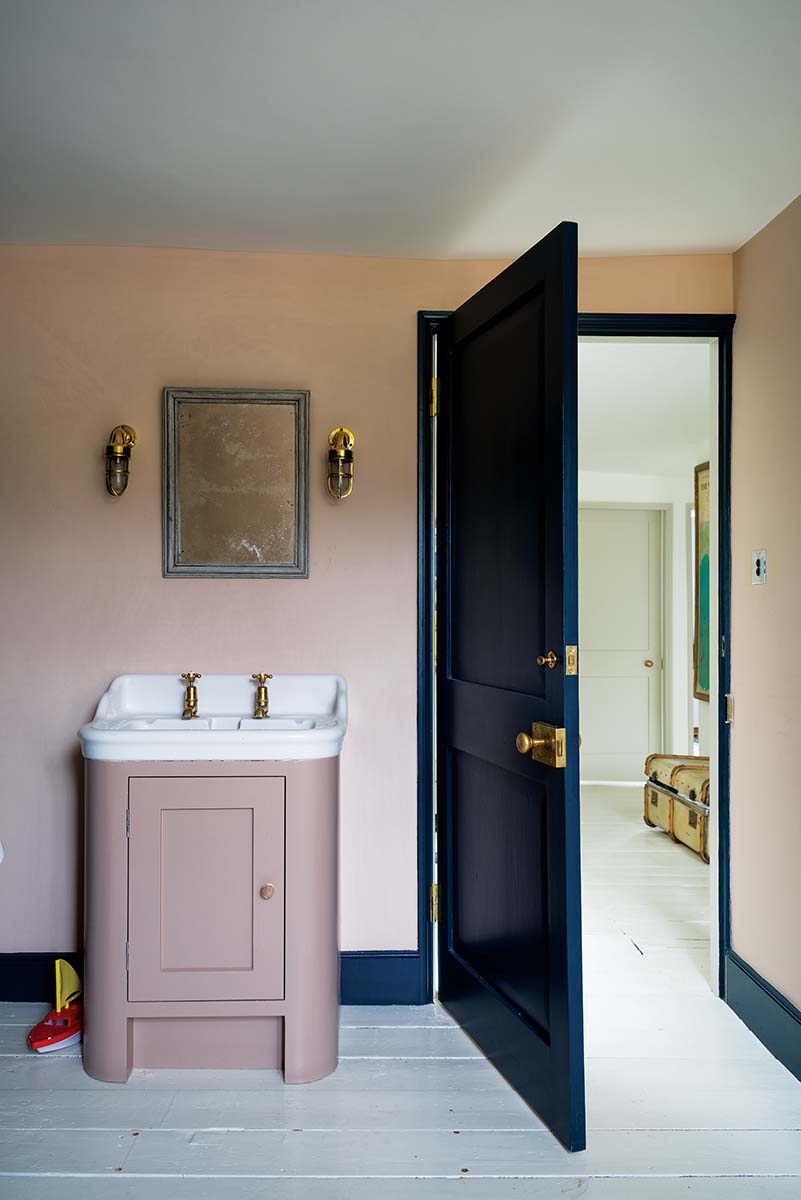 Tiles
As I know from my own renovation, finding the right tiles for your project can be a full time job in itself and the ranges are growing with such a high demand for different and eye catching styles. Marble is a popular choice for bathrooms, but pink tones are particularly on trend.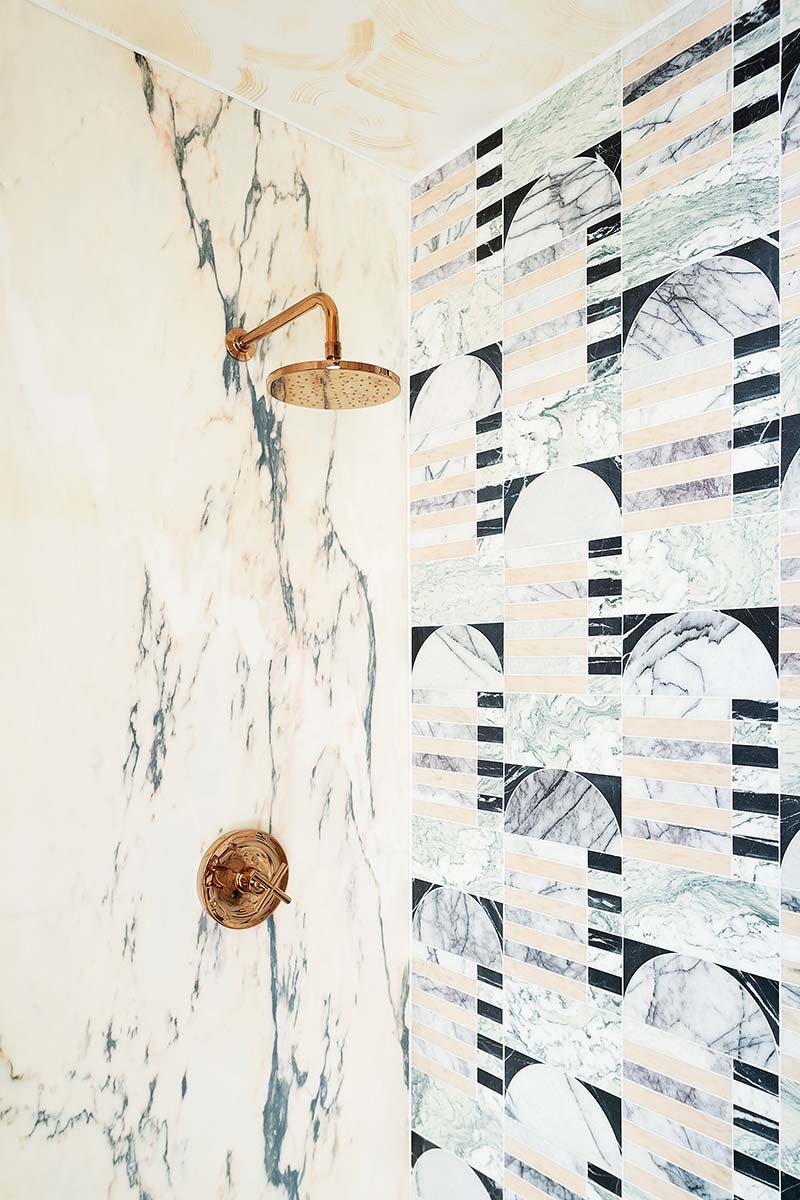 You can also split the wall with the lower half in a simpler design. I love these Fired Earth's Alchemy tiles, in Pink Gin Chevron. They are made from pure aluminium with a unique metallic finish. How beautiful do they look with this ainted roll top too!?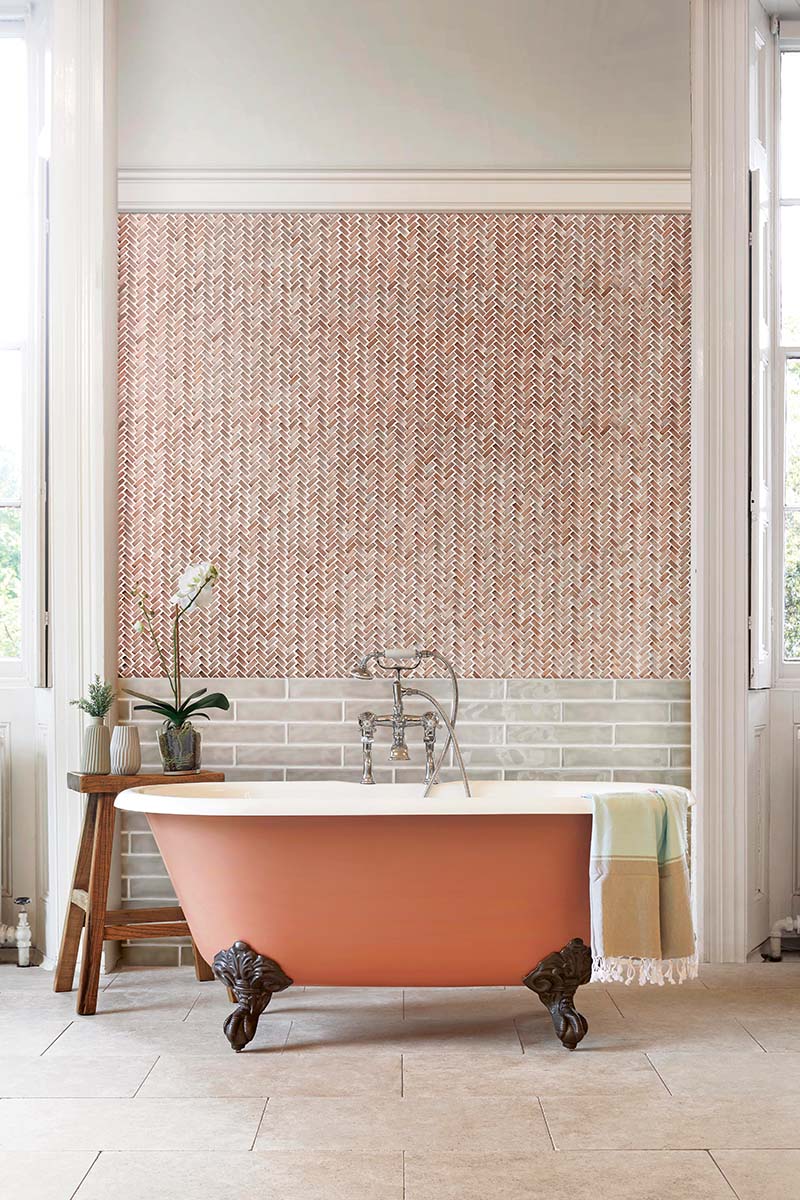 Consider different laying patterns and coloured grout to achieve a luxe look with metro tiles. These jungle green tiles with the hexagonal floor tiles compliment each other perfectly.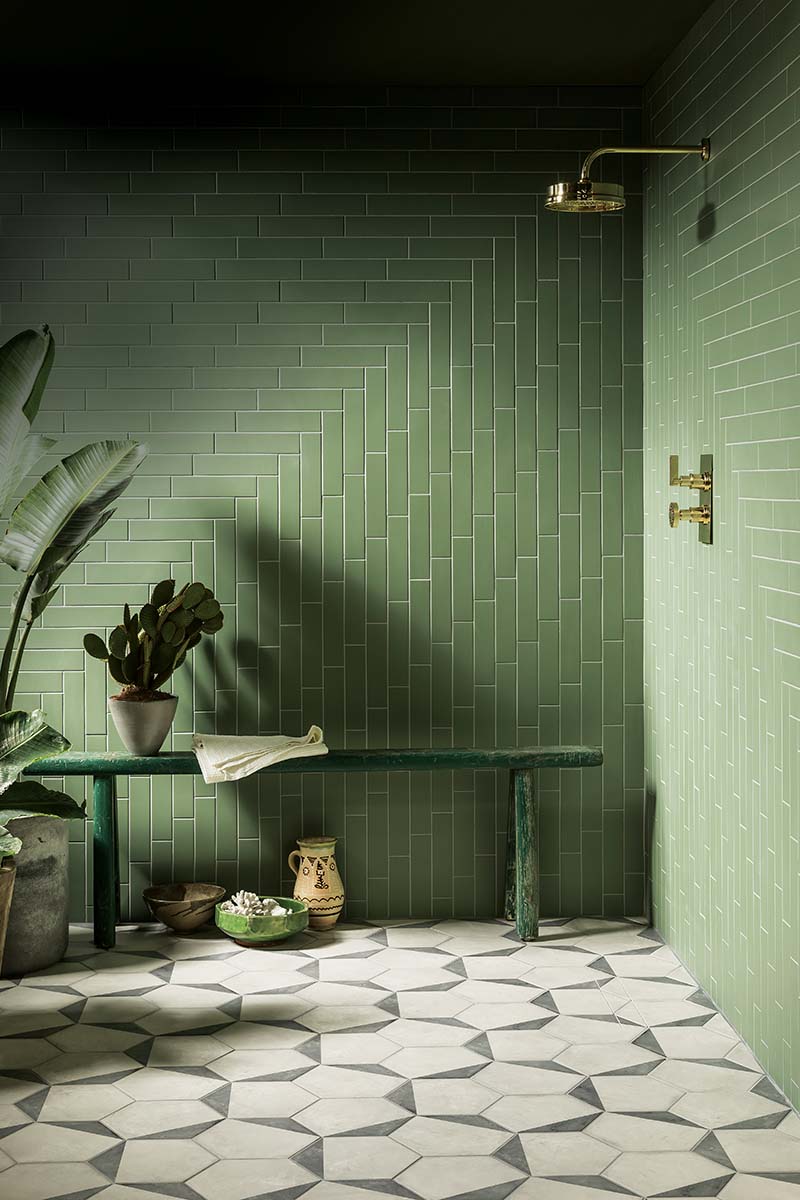 Wallpaper
Wallpaper has come a long way and manufacturers are now producing specialised waterproof ranges for the bathroom which can be installed directly in the shower or behind a bath and can withstand more than just a spalsh. This state-of-the-art waterproof Wet System wallpaper by Wall & Deco is stunning.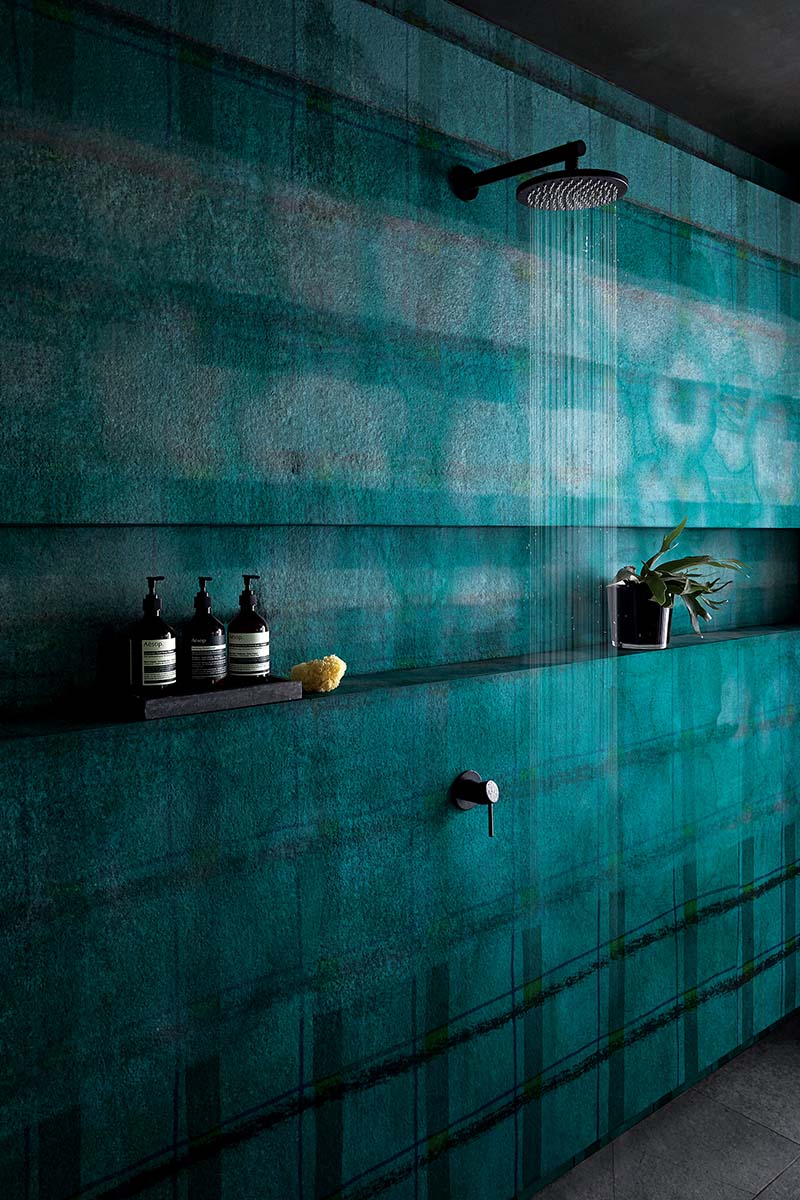 Composites and other materials
If you're not looking for the usual approach, how about a more unique plaster finish like Tadelakt to offer natural texture? You can even use wood – teak is a great choice for your bathroom walls, adding richness and warmth while also remaining waterproof.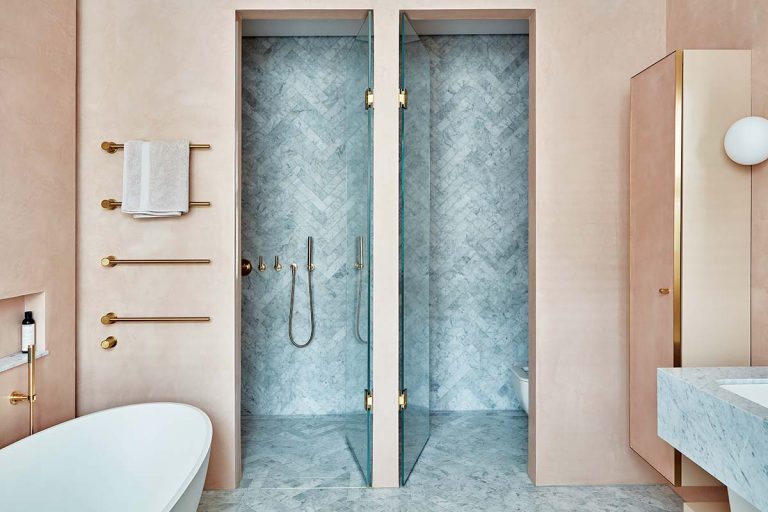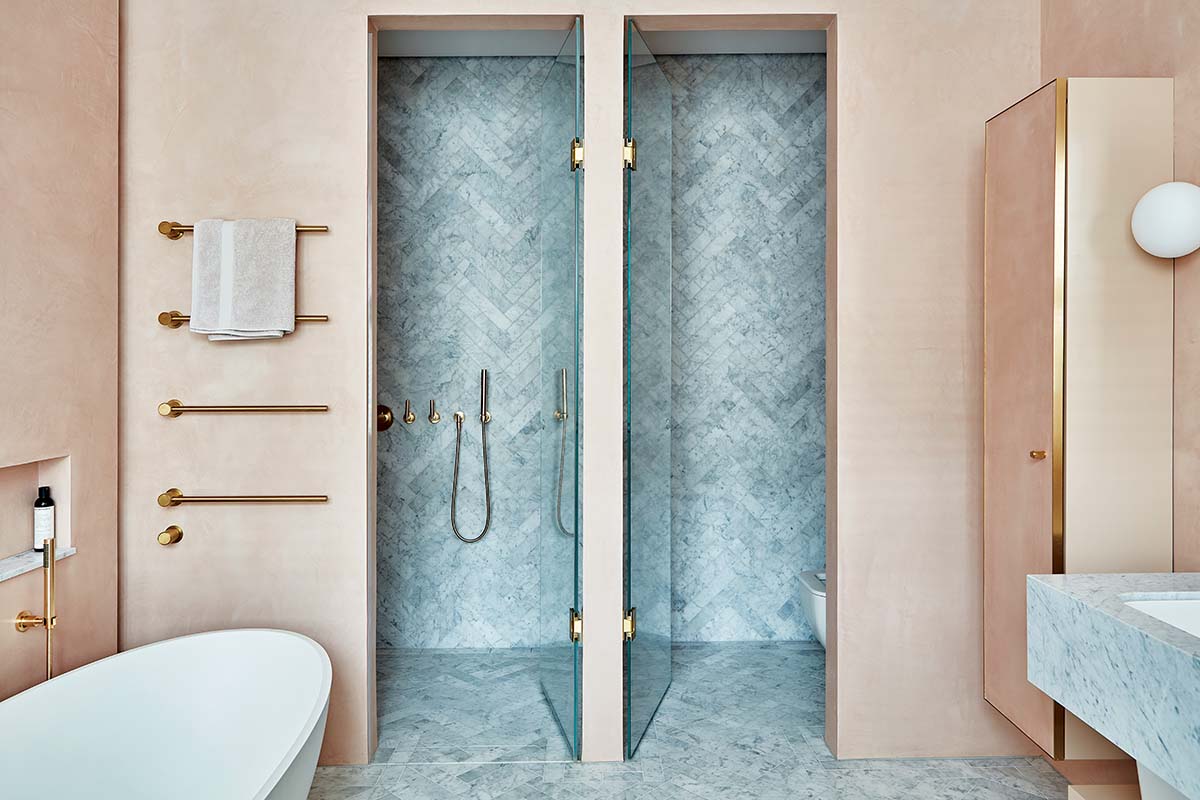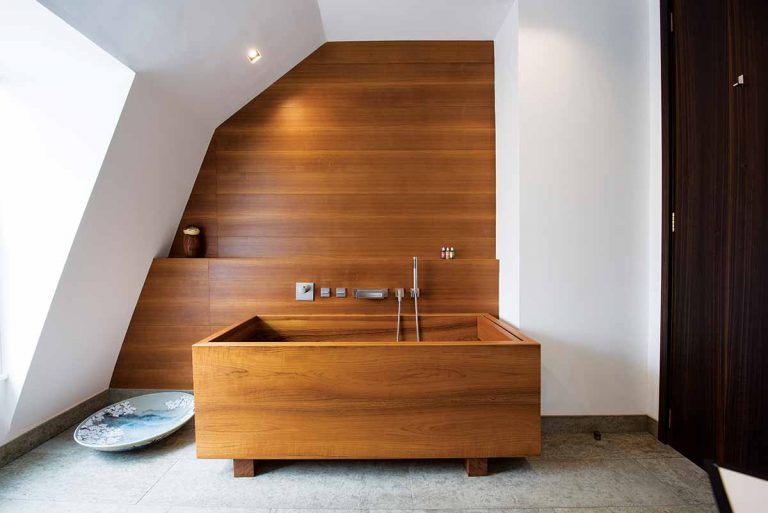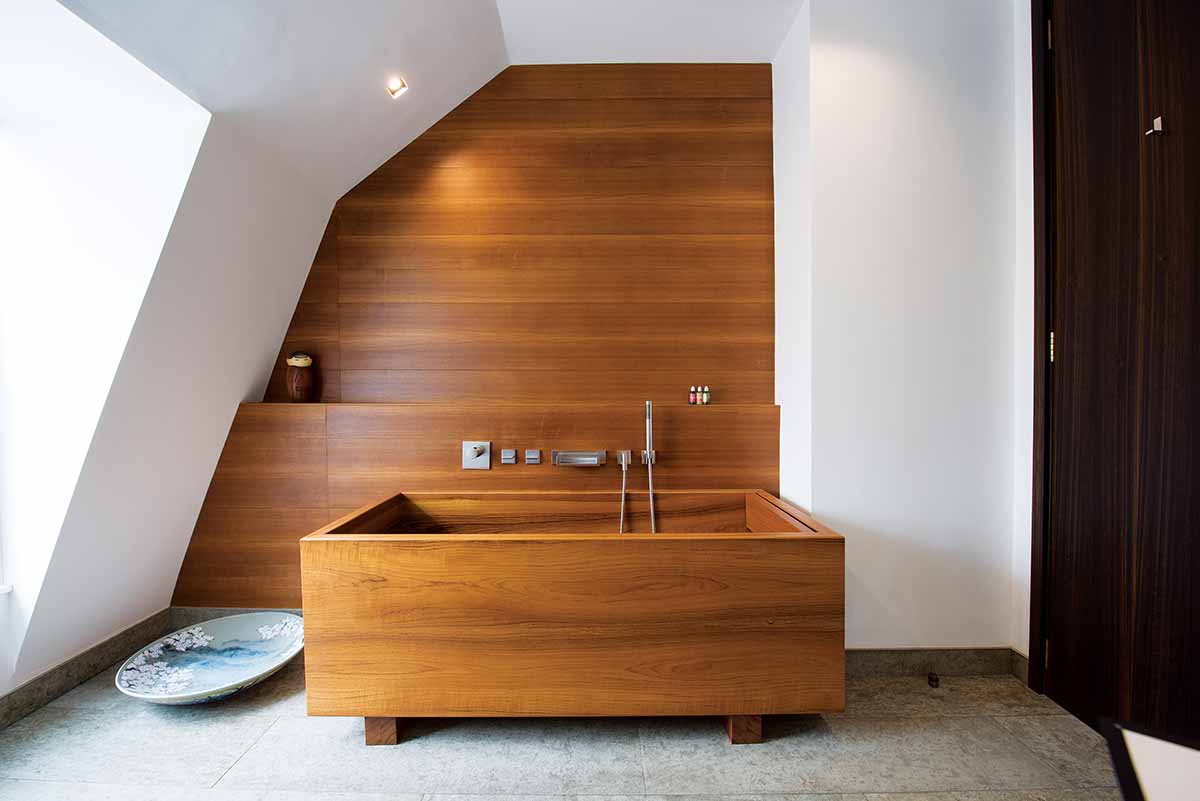 Panelling and shower walls
Shower walls are becoming ever more popular as they offer versatility and make it easy to create statement designs with easy installation – whether you're after a stone or tile-look feature wall or super-sized photography design.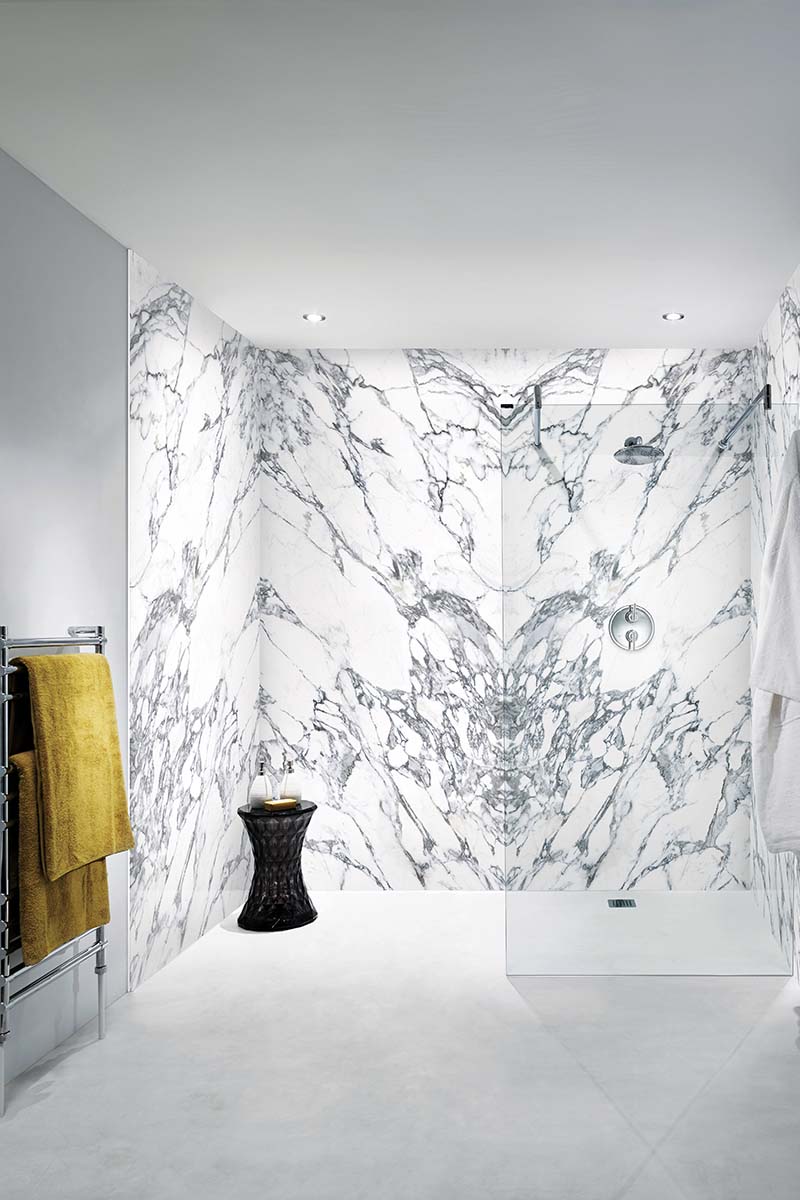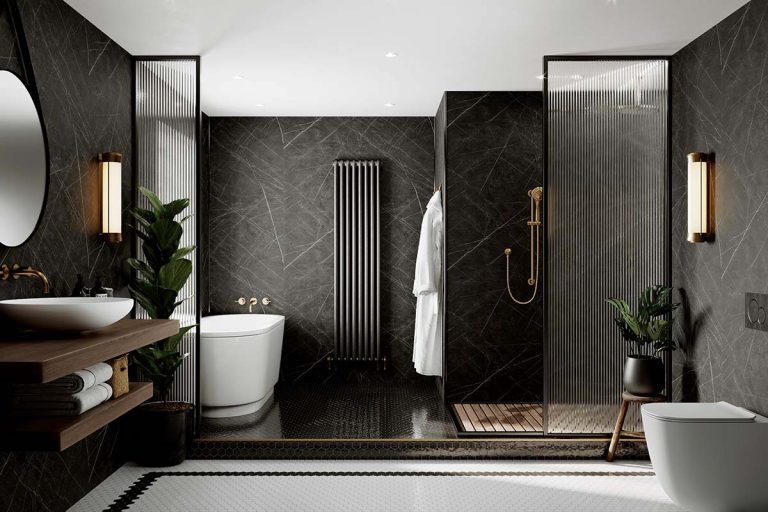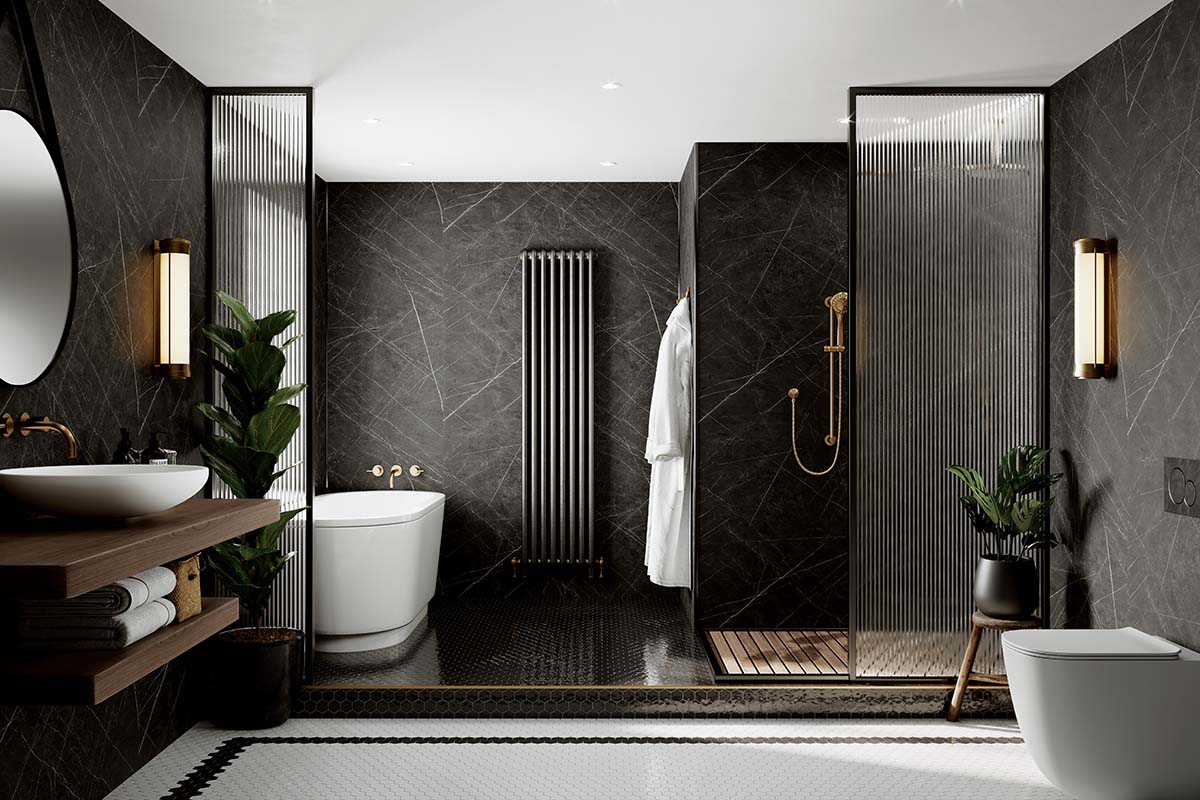 Watch The Bathroom Sessions: ways with colour and pattern
Featured image: If you like the idea of a tiled wall in your shower but are put off by both the installation cost and upkeep, a panel mimicking the look is a good option. This Navy Herringbone design is part of Showerwall's Acrylic collection, from £400 for a 120 x 240cm panel.
About Post Author