There are a lot of good things to say about loft conversions, I reckon. Gaining extra space, improving rather than moving and, often, adding value to your home. If I were doing a loft conversion to my home, I'd create a wow-factor, no-one else allowed bedroom-bathroom retreat at the top of the property, complete with a generous walk-in shower, comfy bed and plenty of glazing to let in lots of light and make the most of the countryside views. And it's not just me. Many of the loft projects we feature on These Three Rooms and in @kbbmagazine are ones where the homeowners have done just that – created an adults only space where they can shut the door and enjoy their own slice of luxury right at home.
Of course, a loft conversion is a significant structural undertaking, so needs some thought, not to mention budget. You'll need to call in the experts to help you plan and execute the build, plus likely work with a bathroom designer if you plan to include an ensuite (although I've also seen lofts used as kitchens, games rooms, kids' rooms and more too, so think about what extra space you really need).
You need to ensure you have enough head height in your attic/loft space to achieve a viable room, or if not, have the spends and permissions to add dormers or a loft extension. While many loft conversion projects are allowed under permitted development rights, some may require full planning permission so always best to check.
You can find out all about what you need to know about loft conversions in my advice blog here. For now, let's indulge in some inspirational loft conversions instead – all real projects completed in the UK.
Converting their loft gave one couple the perfect opportunity to create a 'rooftop' retreat, complete with a dreamy copper bath in the bedroom and ensuite shower room too. The room is a basic rectangle with bespoke glazing to bring in loads of light. Imagine lying in that bath and looking up at the starry sky…
This loft conversion project cost £100,000.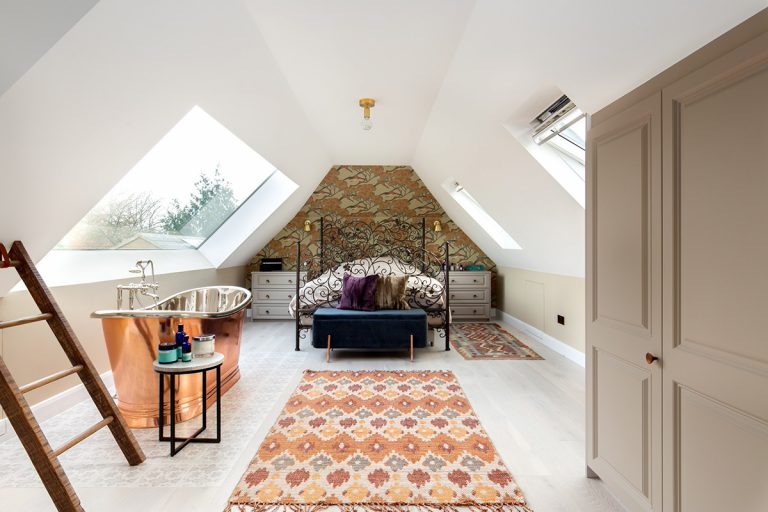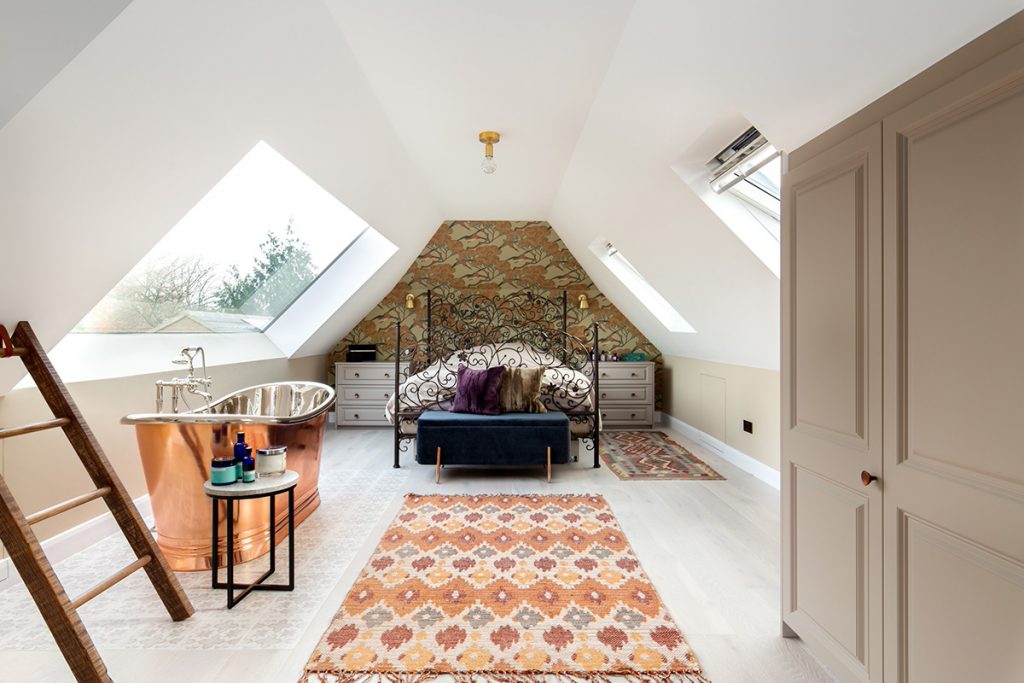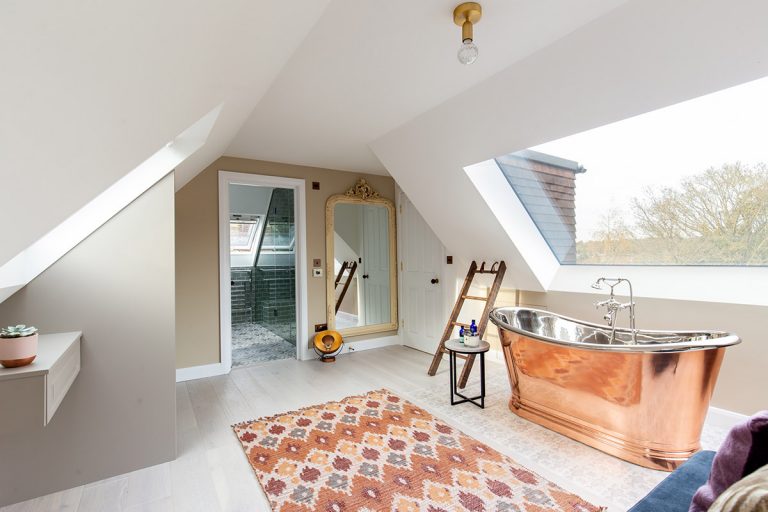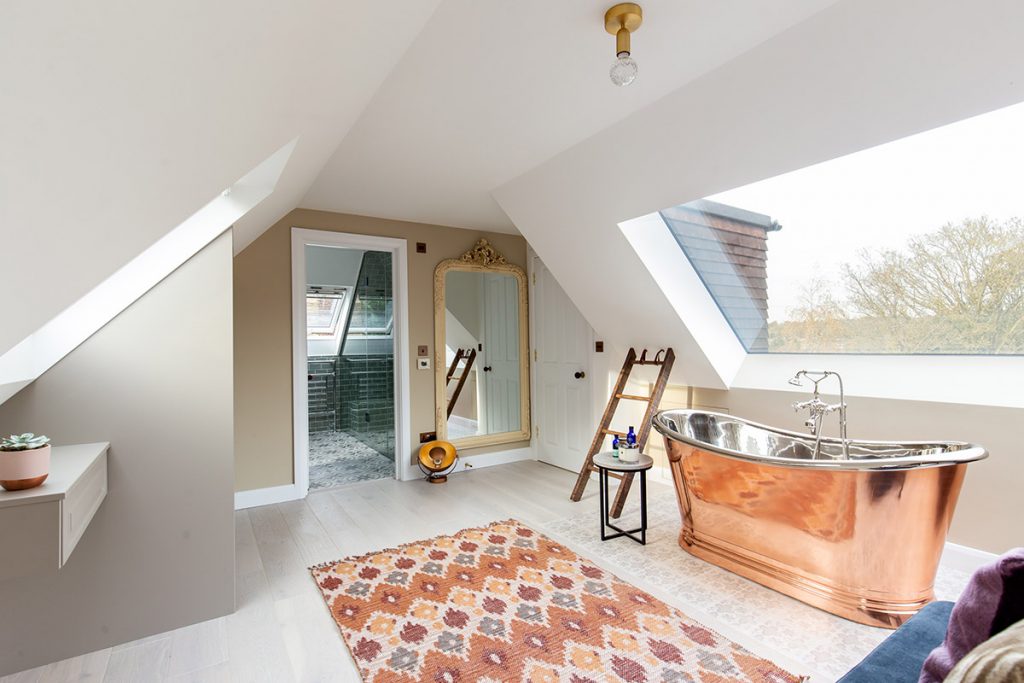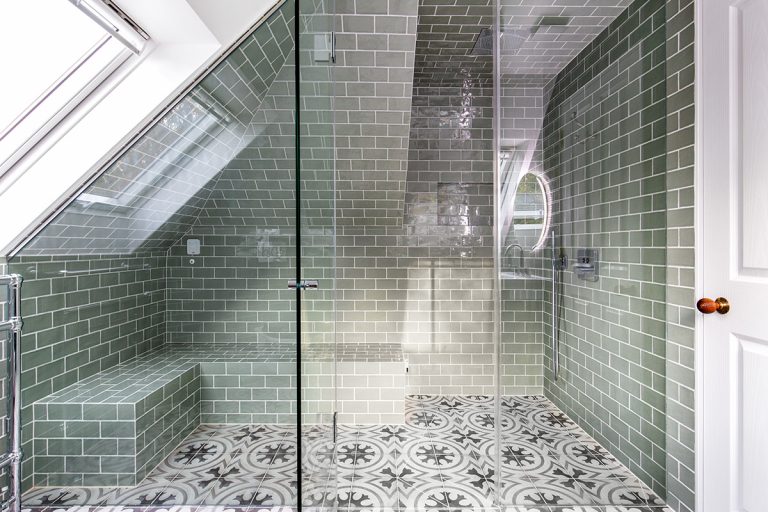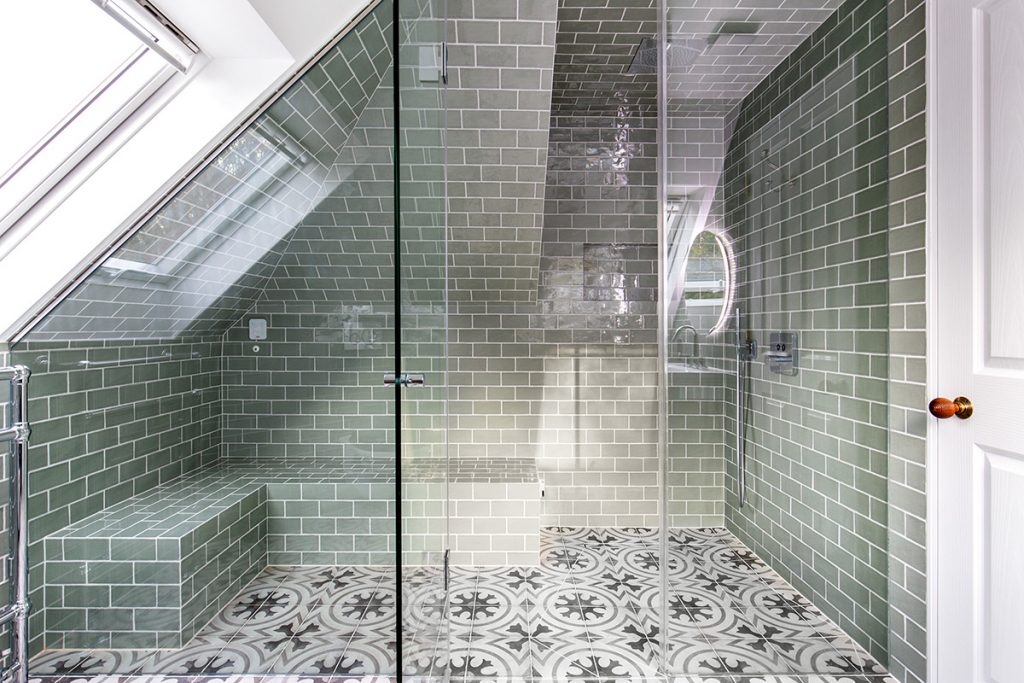 Richmond-based interior designer Karen Oliver transformed multiple rooms in this loft conversion into one spacious and totally restful suite with so much class. Located at the top of a 1930s semi-detached house, the conversion was previously two poky rooms which weren't very practical. Instead, Karen suggested that the owners should lose one of the bedrooms and give more space to one, creating a small shower room next to it. The results are stunning.
A similar project would cost around £25,000.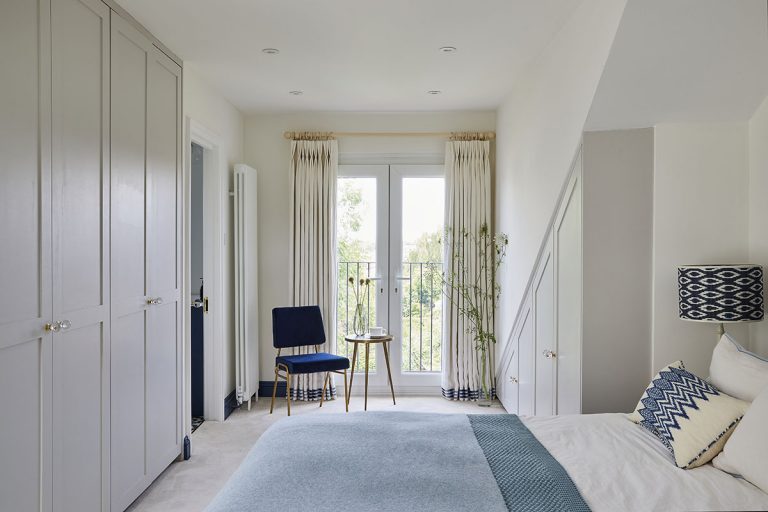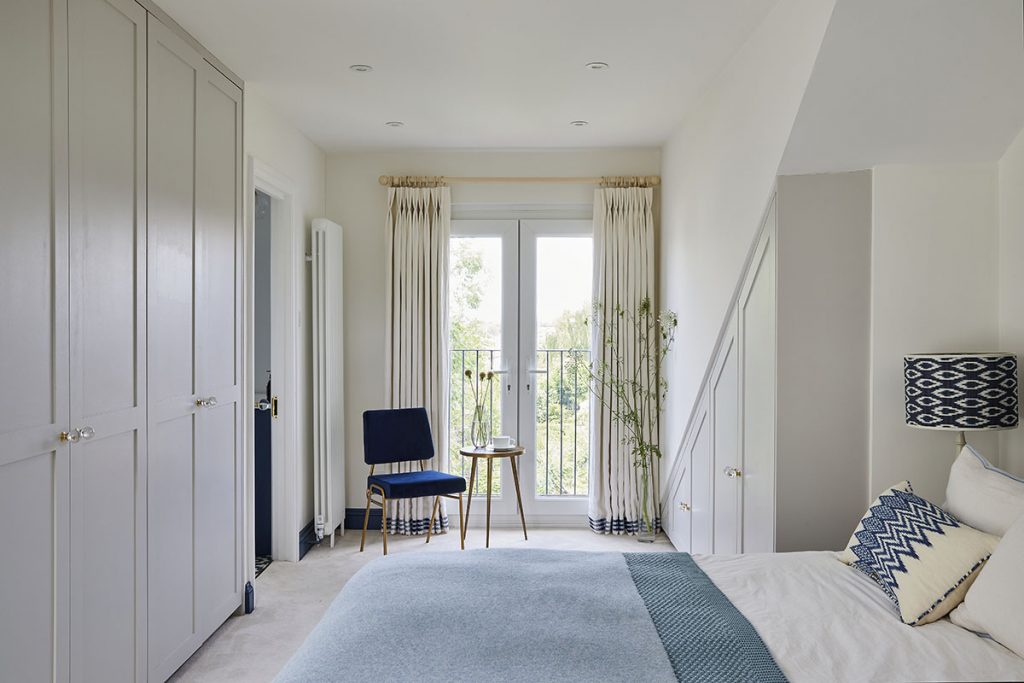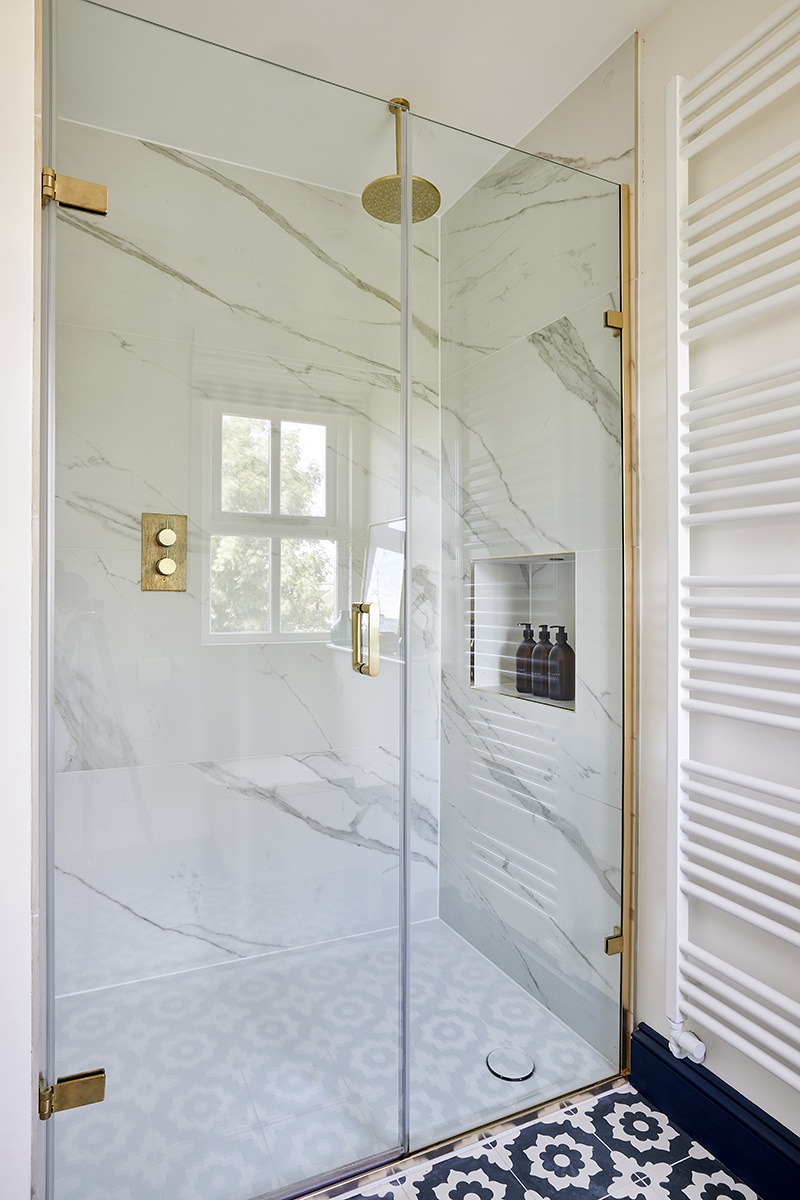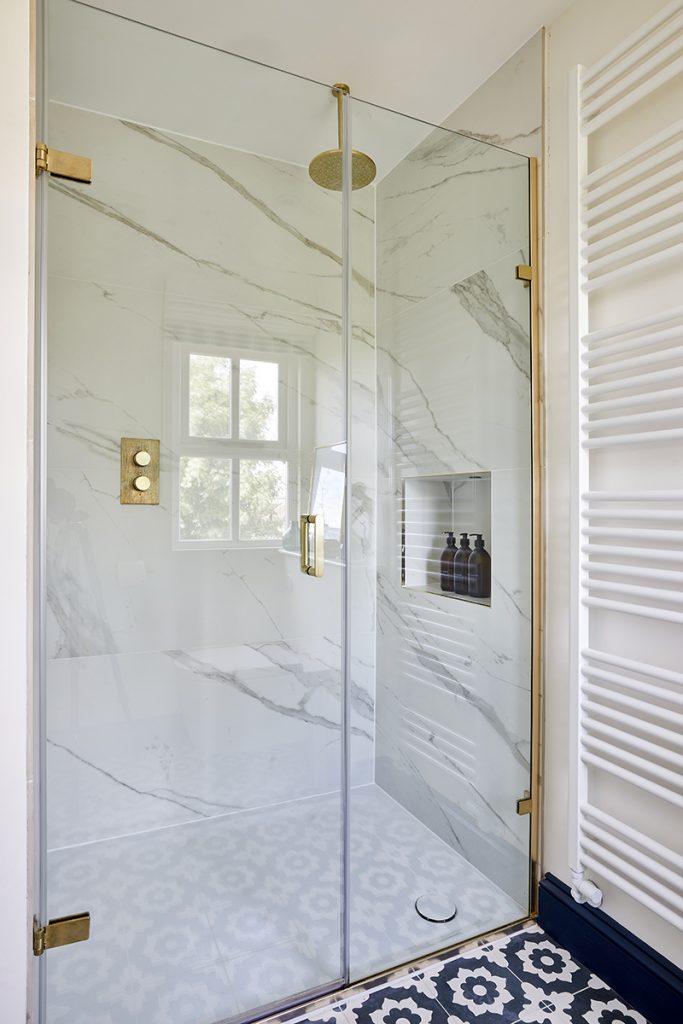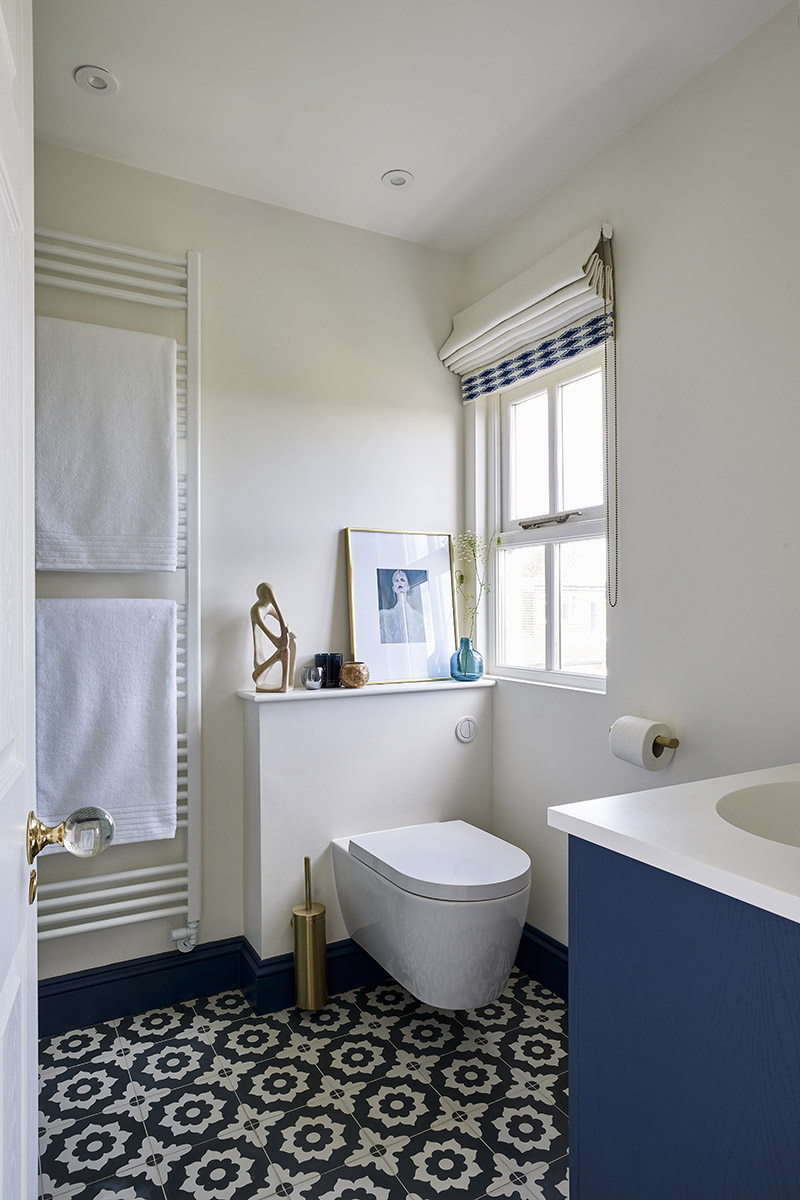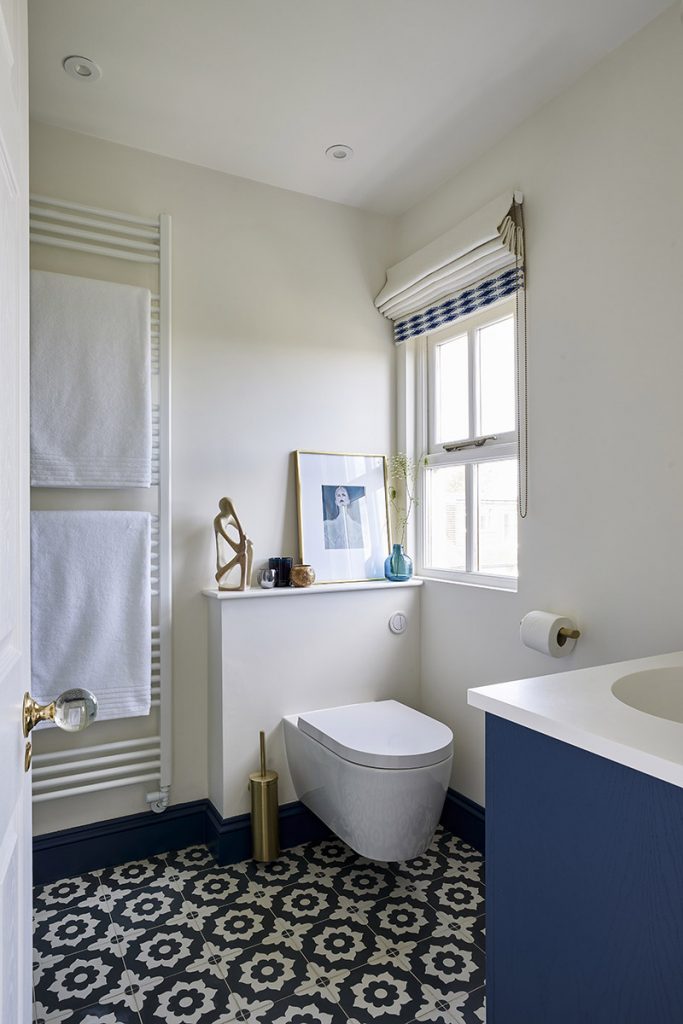 The owners of this London home opened up the loft space and relocated the open-plan kitchen-living area. The bespoke scheme fits neatly under the sloping eaves and is ingeniously wrapped in the property's original floorboards to add character, eliminate waste, and help keep costs down.
A similar project would cost around £50,000.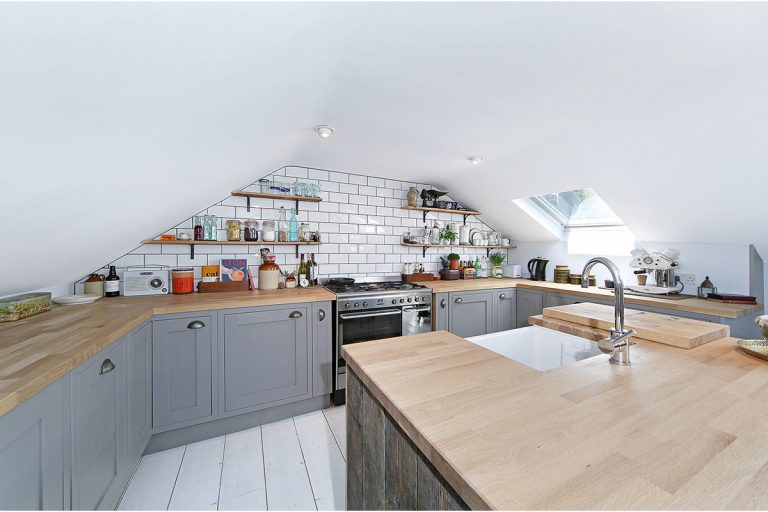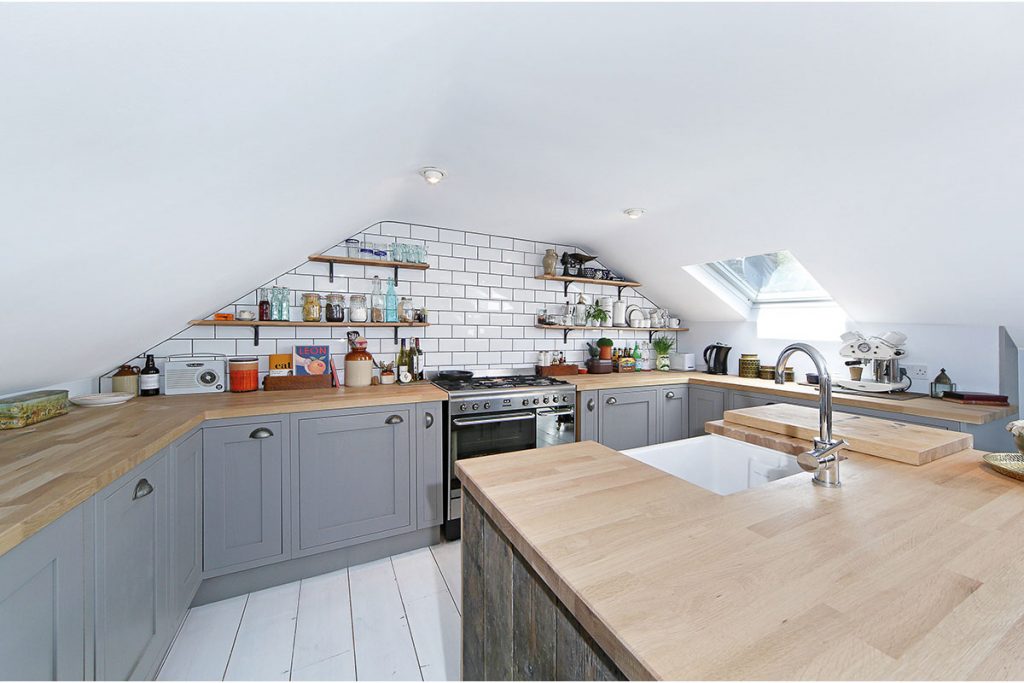 Fancy an open-plan bedroom-bathroom? Homeowner Kelly Meziane did and created a cool space in a previously unused attic for her and her husband to enjoy – their own little retreat. Kelly wanted lots of light and the feeling of space, so there are large windows on either side of the room and she kept the roof rafters visible so it appears taller. The wooden beams add lovely character too, don't they? Then to the other side of the room, there's the shower, WC and basin, concealed behind a frosted glass screen.
This project cost £55,000 including the building work.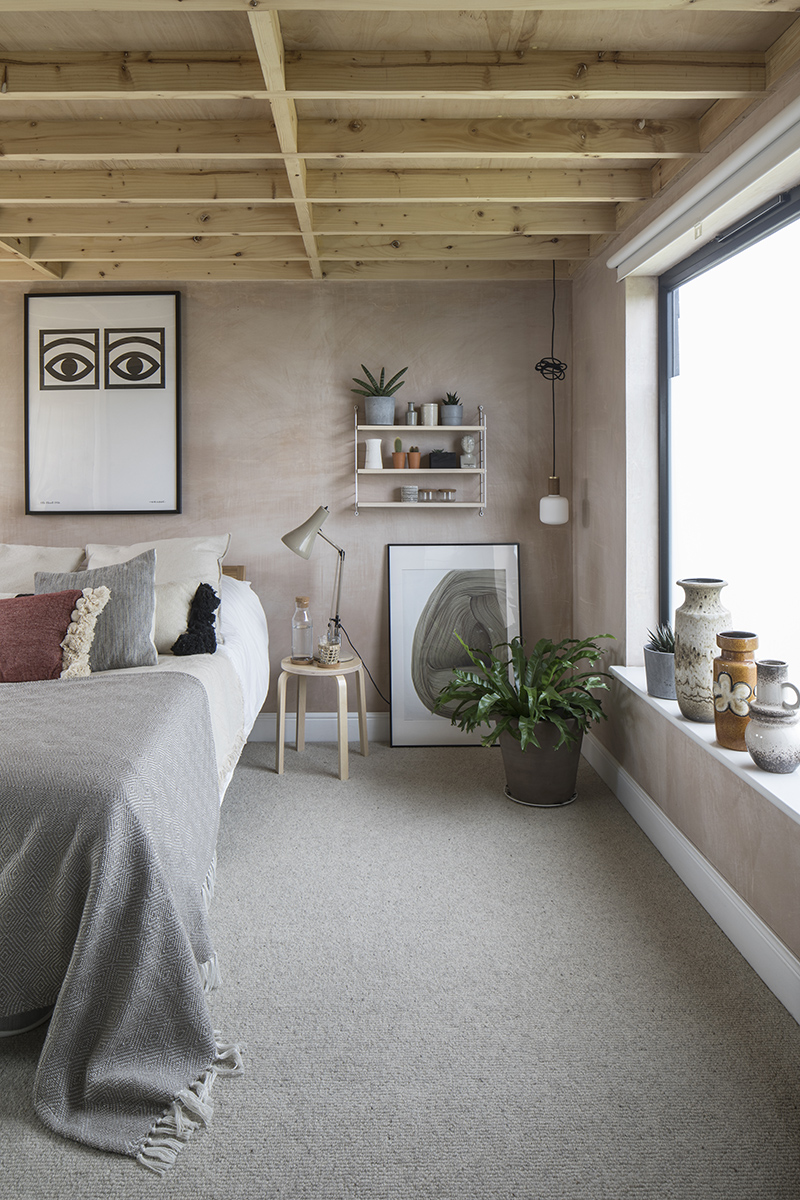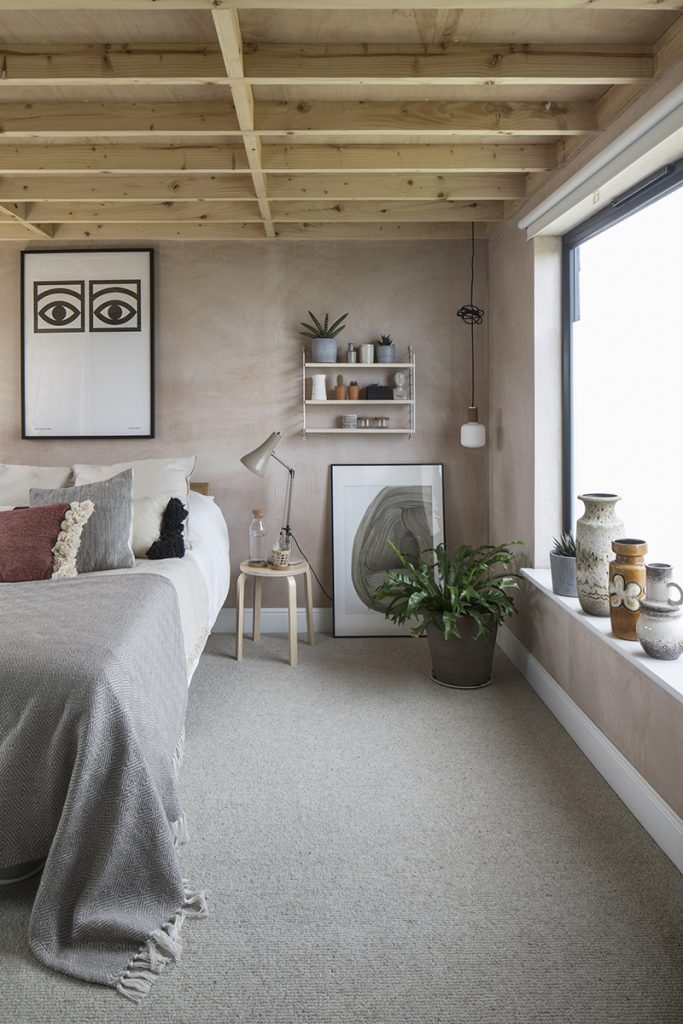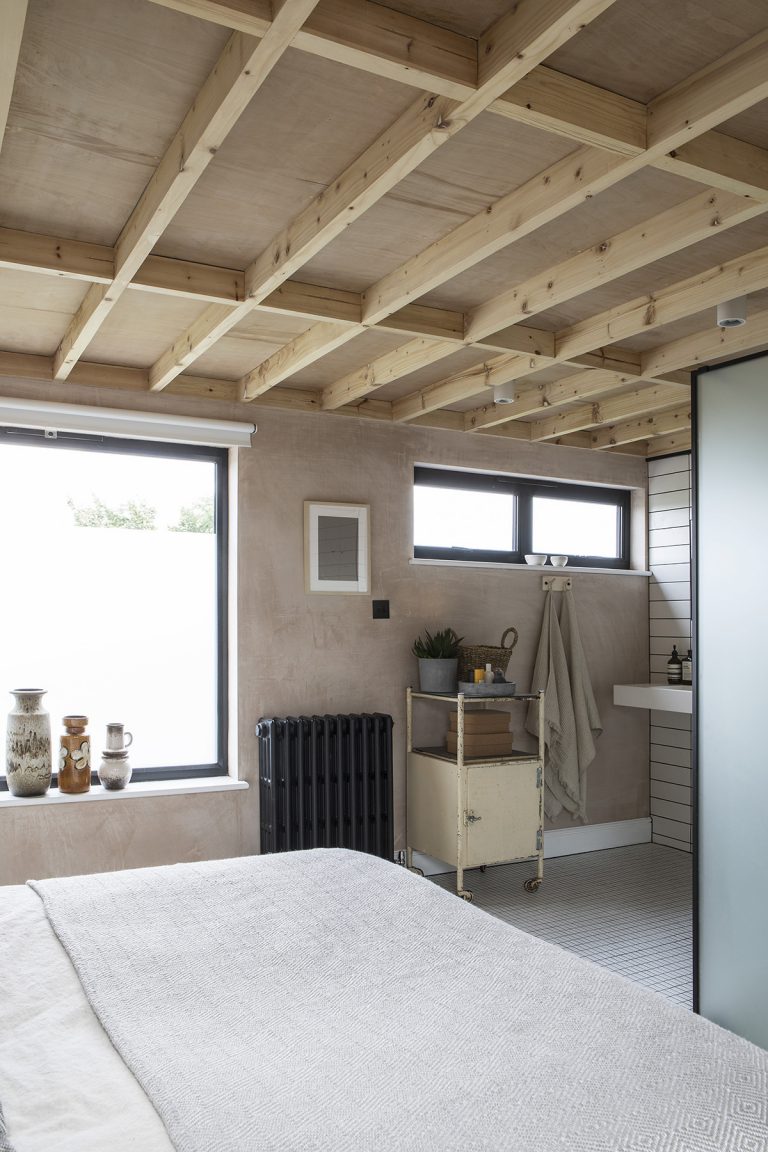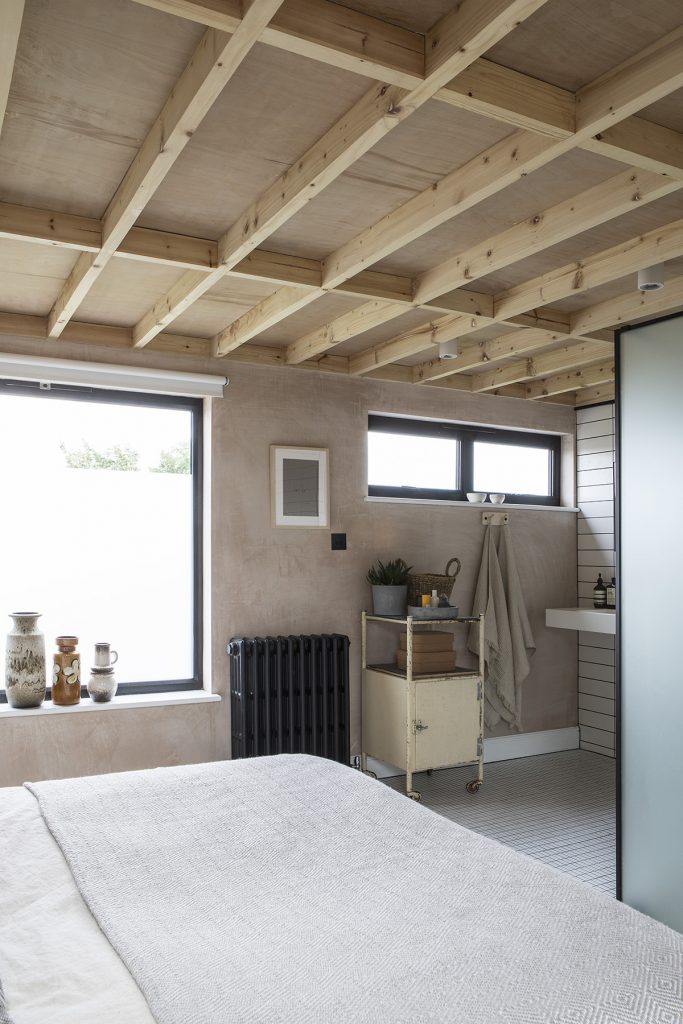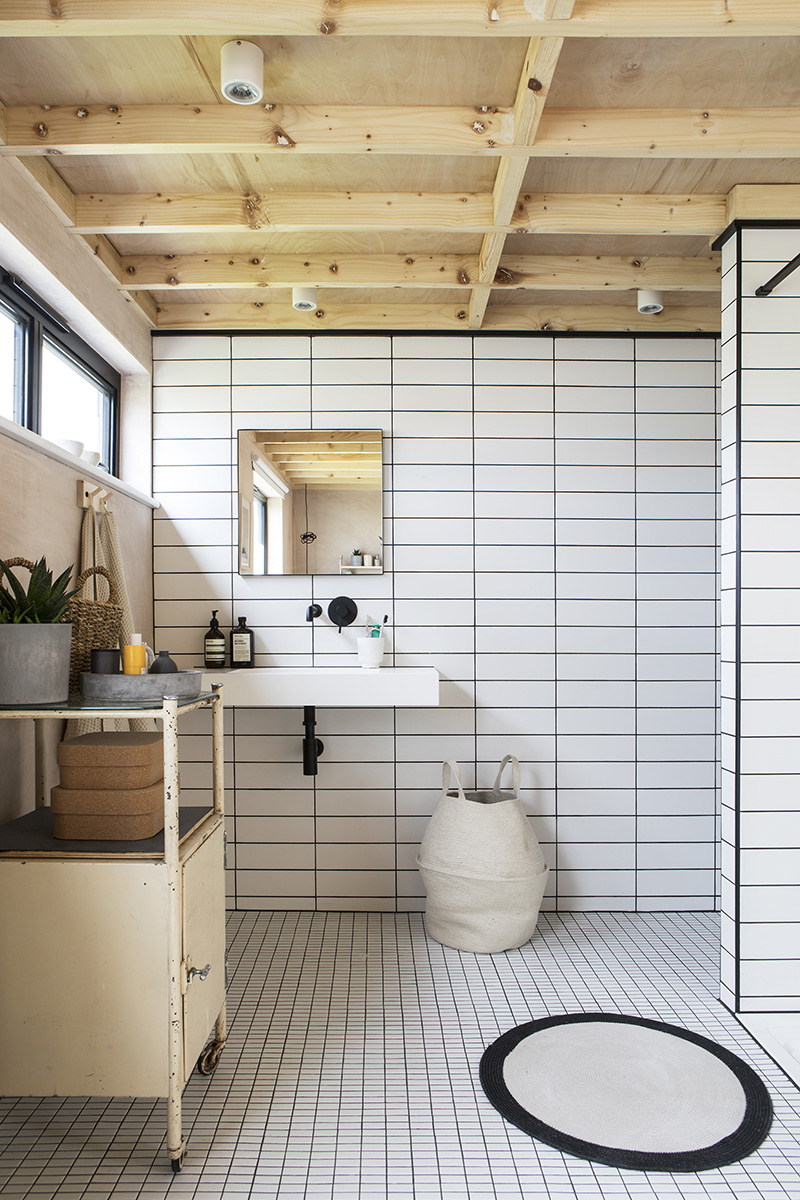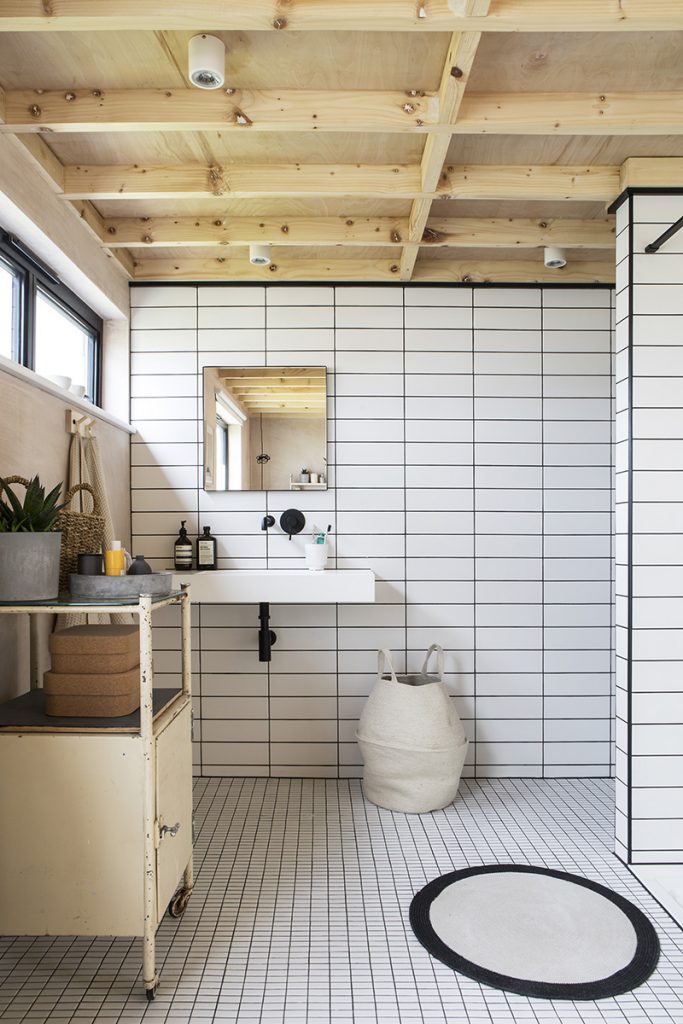 Designer Lucie Young at Light Intervention fitted this compact loft space with bespoke storage in the eaves and behind the bed to make the most of its limited space.
A similar loft conversion would cost around £65,000.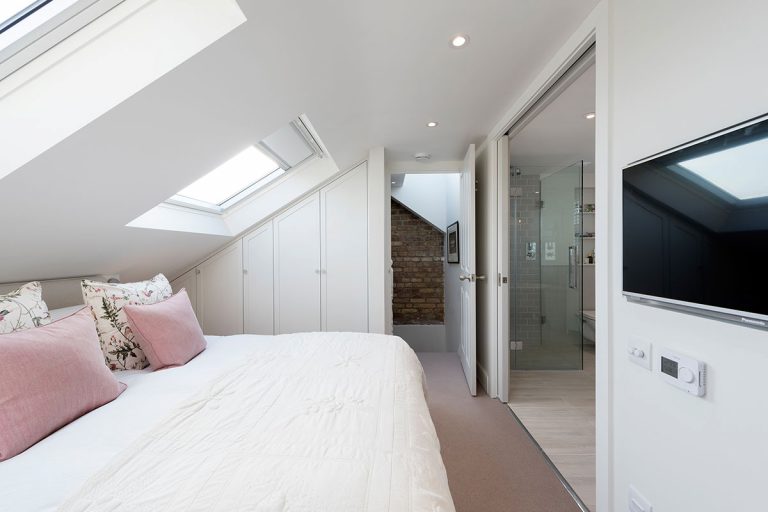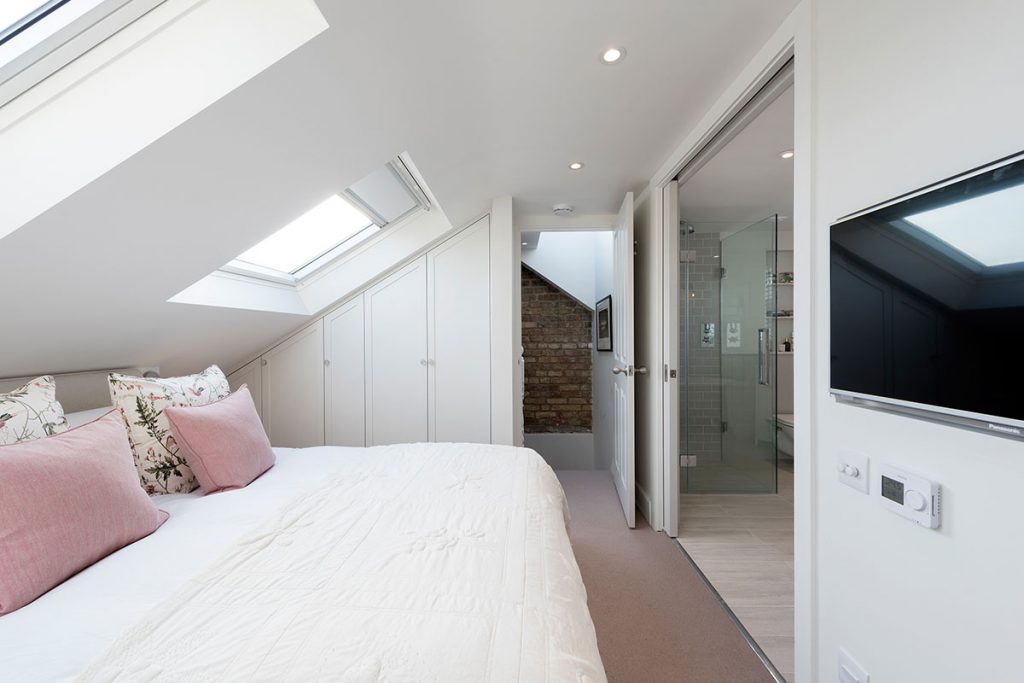 Fiftypoint Architecture + Interiors designed this loft conversion in a 1970s house in East Sussex. The owner wanted a simple interior style to keep it feeling calm and unfussy and decided on plywood shelving rather than built-in storage to keep costs down and not take up too much space. The bathroom next door is compact but doesn't miss out on any function thanks to smaller, slimmer fittings with soft edges.
This loft conversion project cost £125,000.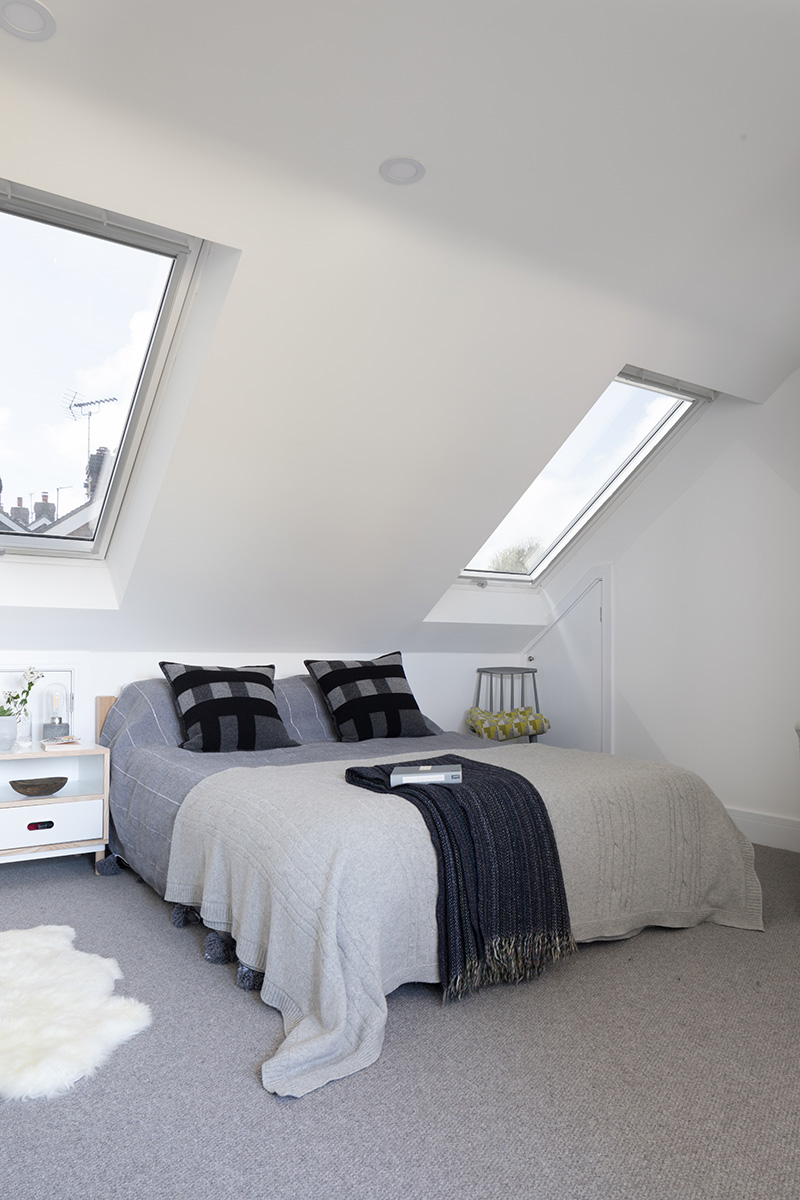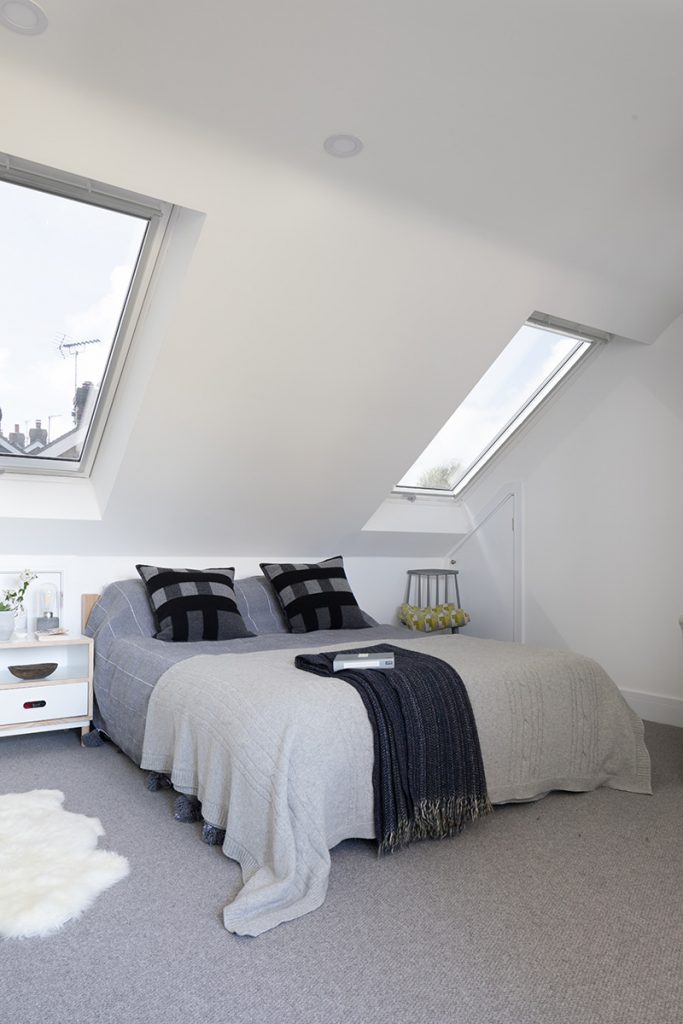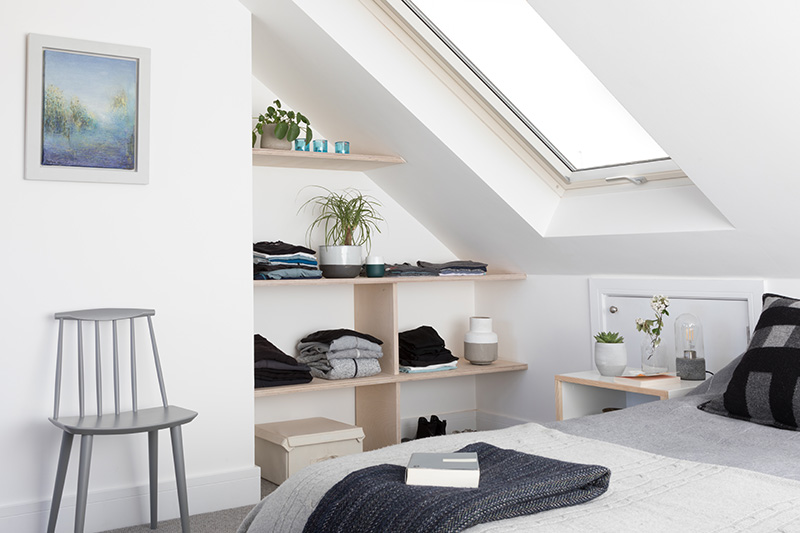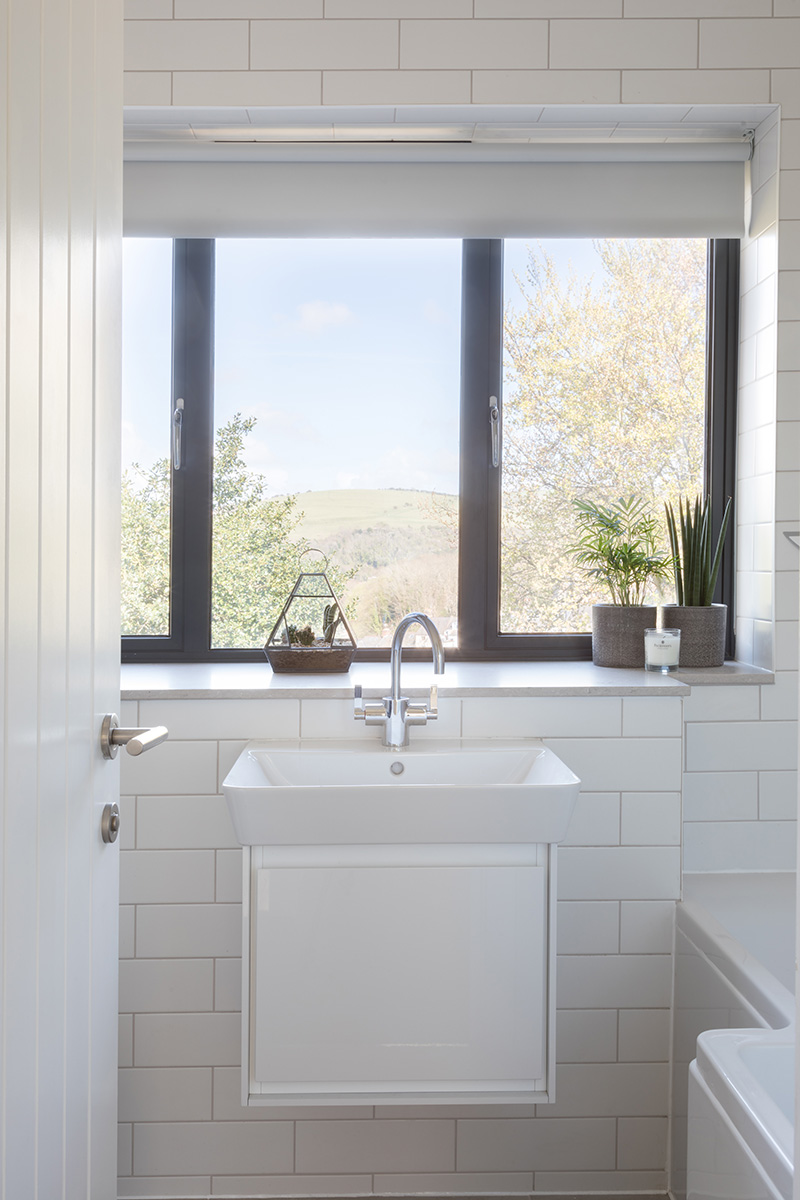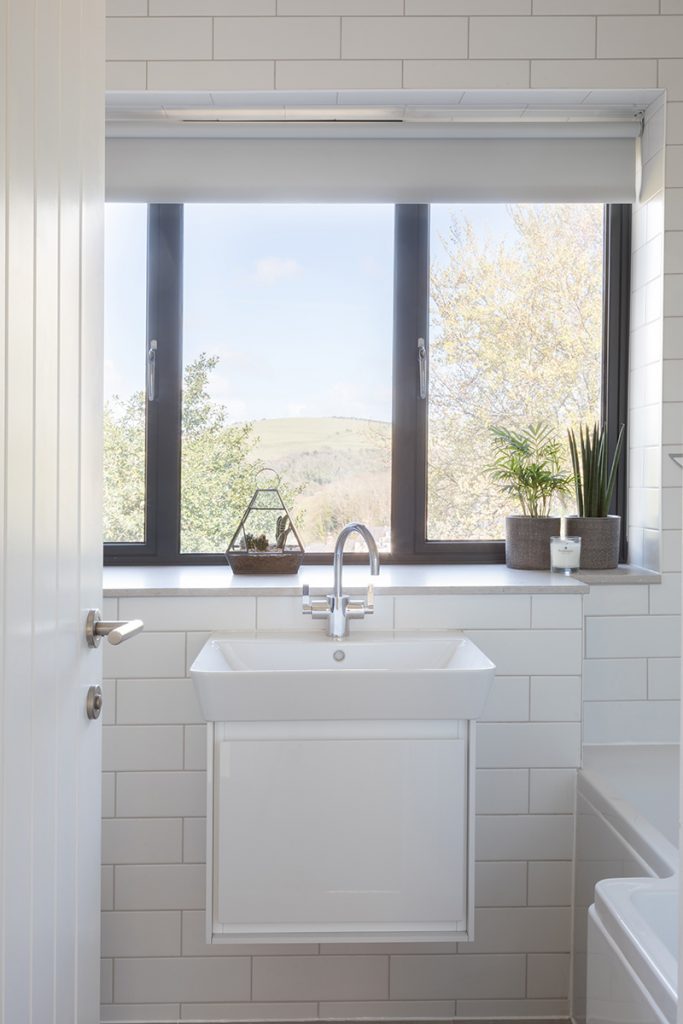 You don't have to have a house to benefit from loft conversions. The owner of this property made more of the top-floor flat by investigating what she could do with the roof space. Enter: a loft conversion whereby two bedrooms and a bathroom were created. Not only has it boosted space in the whole apartment, but allowed for a bigger brighter open-plan kitchen-living-diner in the area that was once a bedroom below. If you think this could work for you, don't forget to check with the council's planning department for any planning rules that could apply – and check the wording of the lease.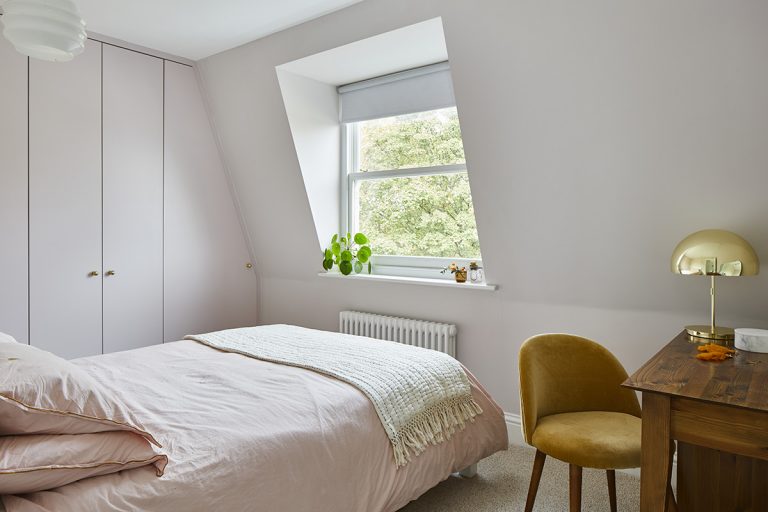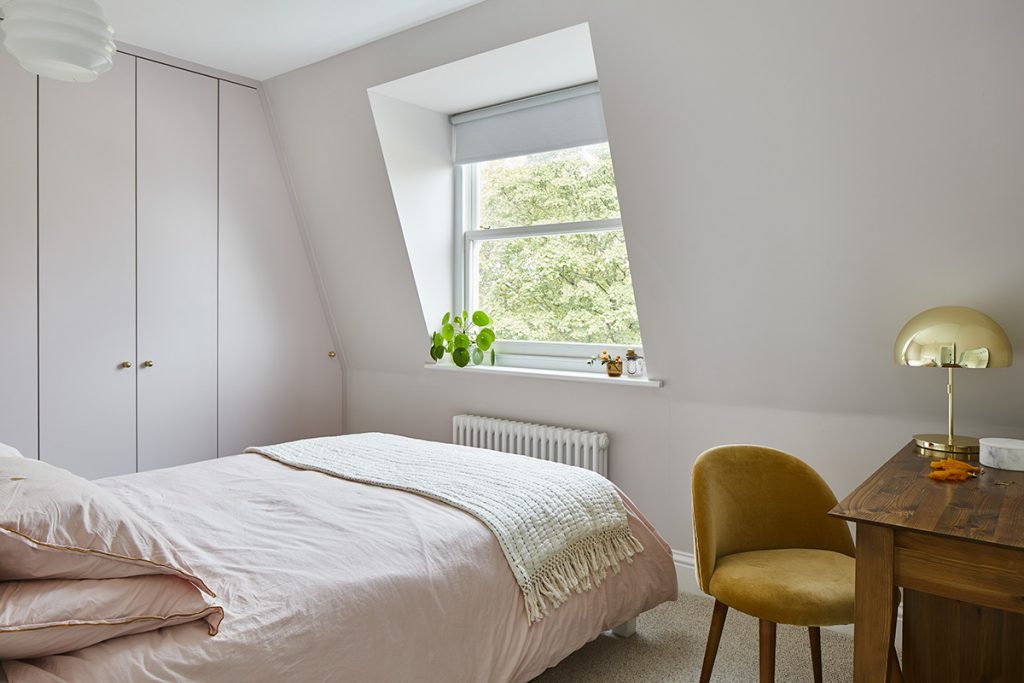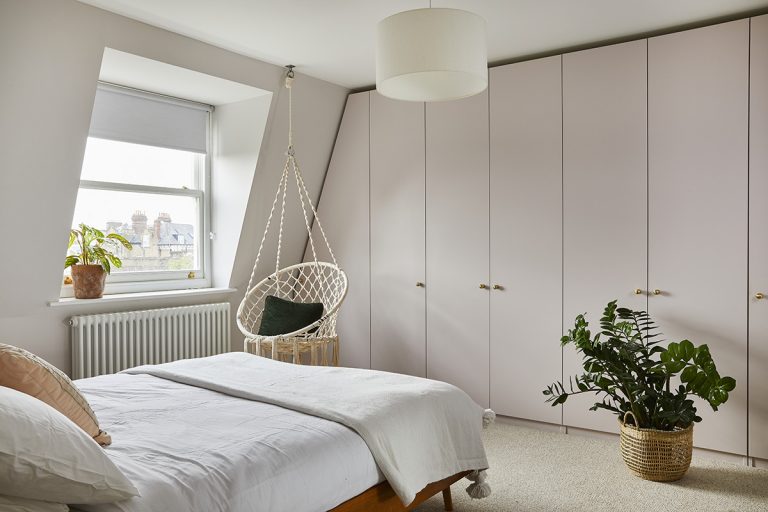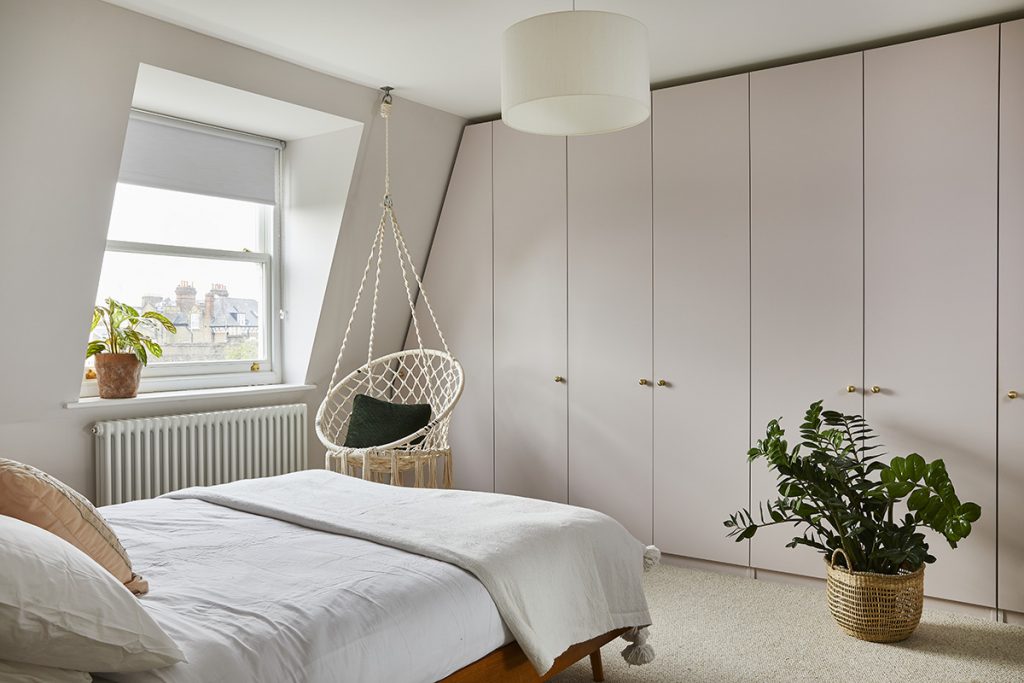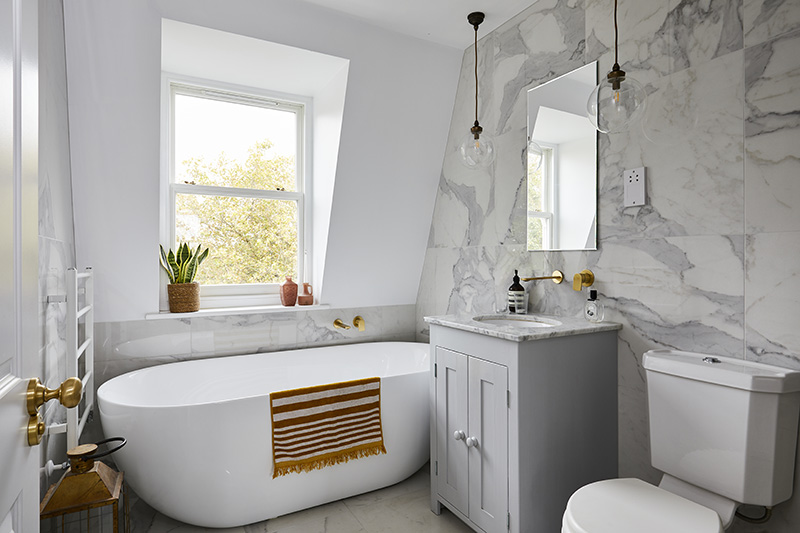 As part of a total house renovation of a Victorian terraced property, a new bedroom, dressing room and bathroom was created in the loft. And I for one love it. Working with Turner Architects and Studio Atara, the owners realised they could go up to realise their dream of a master suite.
This loft conversion was part of a whole-house renovation which cost a total of £340,000 and included a kitchen extension, basement renovation as well as internal reconfiguration.