Considering the super-connected and often overwhelming times we are living in, staying zen has never been more crucial to our wellbeing. You might be like me and keep thinking of ways to keep a steady flow of calmness in your life – be it through yoga or meditation – then still manage to throw that out the window and welcome stress back in with open arms (must stop doing that!). I do like to try and keep a peaceful environment at home with help from feng shui and calming candle scents.
One of the most important rooms in your house is the bedroom. It's the room which should inspire calmness and relaxation when coming home from a long day at work (even if you're working from home). In a quest to bring zen back into my home, I asked journalist and interior stylist Laurie Davidson for help. She's provided her best tips on ways to create a relaxing bedroom. Spoiler: she's got some pretty good ones… *thinks about bedtime already*.
Use your bedroom to practice self-care
If you add a candle, a sleep spray and drinking water to your bedside table, it's a reminder to get into a good pre-sleep routine of winding down.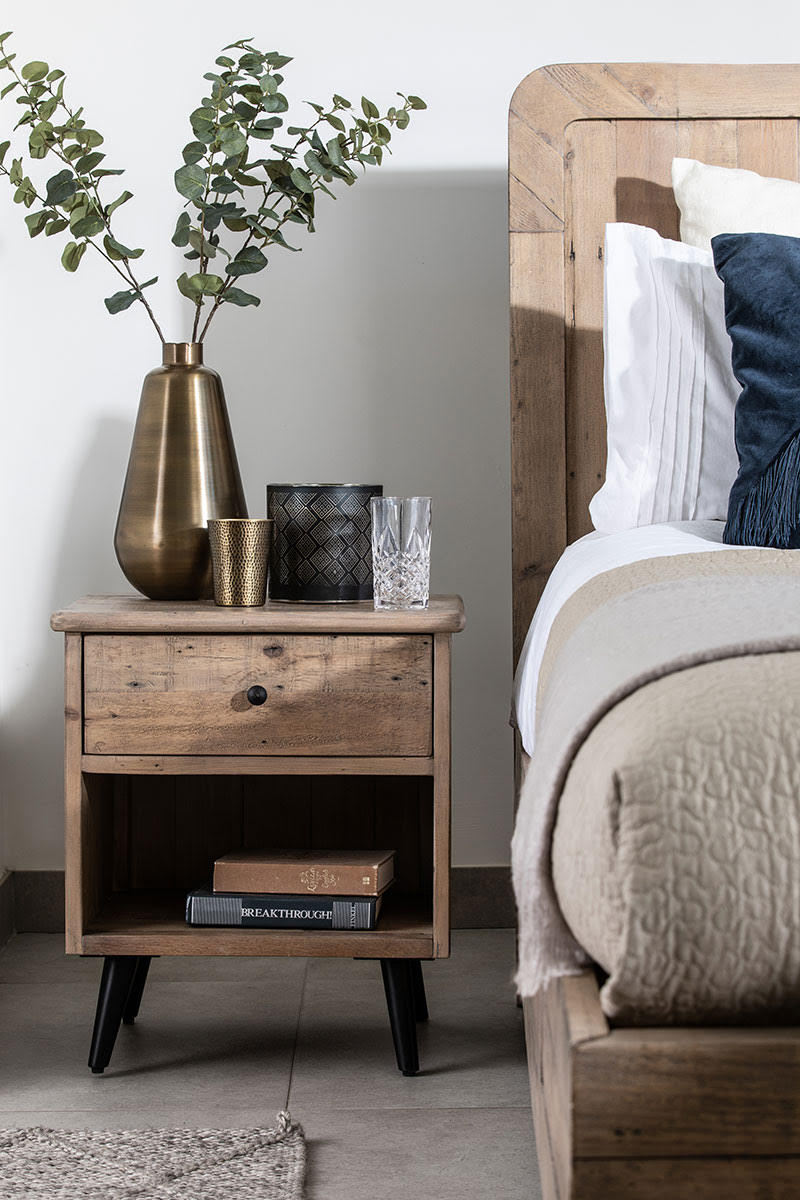 Bring in calmness with plants
Choose varieties that help purify the air or have a scent that's known for its relaxing capabilities. Areca Palms, aloe vera, English ivy and jasmine are all varieties that are bedroom-friendly.
Enhance your room with natural scents
Fragrance has the ability to create a calming atmosphere in the home. But you may want to opt for vegan or eco-friendly sprays and diffusers that don't contain any nasty chemicals. 'Your bedroom is a place of relaxation,' says founder of Ashley & Co, Jackie Ashley. 'Ultimately, a fragrance should calm and soothe the senses. So keep it light with grounding herbal blends or subtle citrus, steering away from sweet florals and heavy ouds.'
Keep your sleep space free from light
Neutral room colours evoke a calming, tranquil feel but when the time comes to sleep, your bedroom needs to be dark. Dr Neil Stanley, resident sleep expert at Sleepstation (sleepstation.org.uk), agrees. 'Darkness is important for sleep. Even small amounts of light can be disruptive. So cover up any internal sources of light and manage external ones by either installing blackout blinds or heavy lined curtains. Or alternatively, wearing an eye mask.'
More ways to create a relaxing bedroom
Make your bedroom a sleep space only
If you need to use your bedroom as a multifunctional space – perhaps you use it as a home office or you have an open wardrobe or gym equipment in there? Then use a screen or material partitions to close this off at night to keep the bedroom solely focused on sleep, with no distractions. 'Your bedroom should be devoted to sleep,' says Dr Neil Stanley. 'If you are not asleep then you shouldn't be in your bedroom. It is not your office, games room or cinema. There should be nothing in your bedroom which is not pertaining to sleep.'
Look to calming neutrals
'These shades will give the ultimate relaxing bedroom scheme,' says Ruth Mottershead, marketing director at Little Greene. 'Nuances of white and grey are the immediate go-to shades, but don't overlook understated natural tones such as green and blue. Less obvious, but equally calming, such hues resonate with the senses.' Ruth also recommends looking to your fifth wall – the ceiling. 'It's an area that is frequently overlooked and is often painted white out of habit. Try painting the ceiling in the same shade as the walls, or a slightly paler version of it. This softens the overall ambiance and feels reassuringly secure,' she says.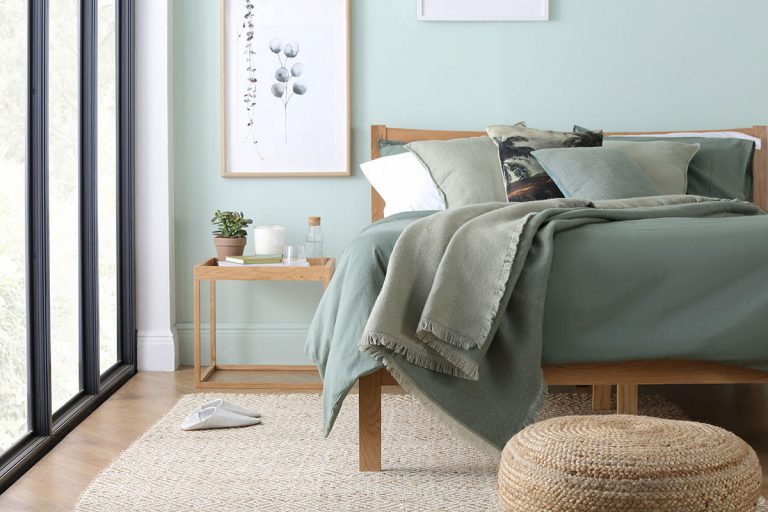 More ways to create a relaxing bedroom
Take your cue from Feng Shui
To create a relaxing bedroom, try this traditional practice which recommends you reposition your bed so it offers a clear view of the door, as a way to promote a calming atmosphere. It is said to help you feel as though you're in a protected space, so you relax more.
Get the temperature right
For optimal sleep, it's recommended the room should be between 60 and 67 degrees. Your bed linen can play a part in keeping you at the right temperature too. 'Linen is a wonderful cool, natural material made from flax fibres,' says Molly Freshwater, co-founder of Secret Linen Store. 'Flax has been grown for thousands of years and is one of the world's oldest and most prized fabrics. Linen has unique filtering, moisture-absorbing and evaporative qualities, making it resistant to bacteria and the perfect non-allergenic bedding. It can absorb up to 20% of its weight in moisture before ever feeling damp, making it a fab choice for warm sleepers or those with sensitive skin.'
Featured image: Ways to create a relaxing bedroom: use neutral shades and a comfy bed, such as the Scarlett upholstered bed, £879, from Living It Up.
If you liked this feature, you may also enjoy: Inspiration gallery: colourful bedrooms.

About Post Author