We are all well acquainted with open-plan bedroom-bathrooms and
the bath in the bedroom feature has quickly become a trend, thanks to those oh-so-lovely boutique hotel rooms I keep seeing on Instagram
. But, forget baths and showers for a second, what about having a basin in the bedroom? If you first though was 'No, no, no – why would I want to have a basin in the bedroom' accompanied by a grimace, I know – that was my initial thought, too. But hold on, we might be onto something here.
Dating back to the 1800s, basins and baths were a common feature in bedrooms, and many of the older British homes come with a basin already incorporated in a bedroom. In most cases, the basin is completely stripped out during renovation projects, but what if it's time we embrace this design feature instead of ripping it as soon as we start remodelling? If there's ever a time to boost the number of wash spaces, it's now. Plus, come to think of it, how handy would a basin in a bedroom be?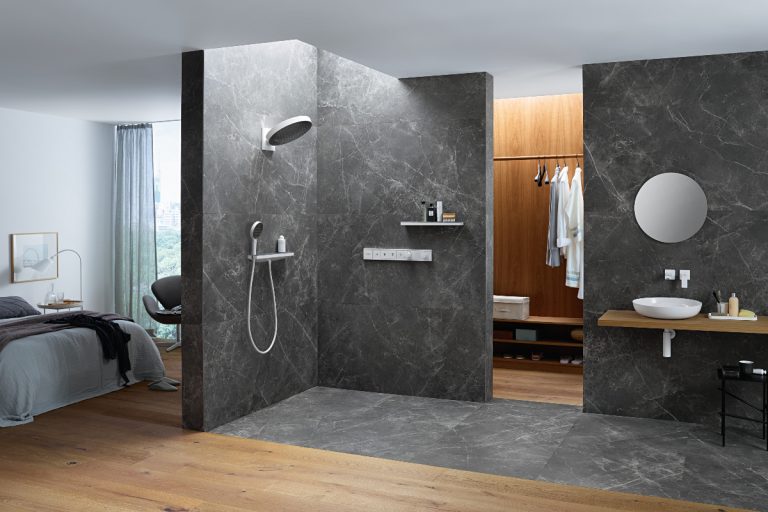 Pros of having a basin in the bedroom
Since the beginning of lockdown back in March, have you found yourself washing your hands so many times? Well, me too! With the pandemic, the way we live and use our homes has certainly changed and we need to adapt. Having a basin in the bedroom means having an extra hygienic space where you could sanitise your hands as often as you wish. You can even create a skincare and makeup station – imagine having a washing space in proximity to your bed where you could apply face masks without having to pop in the bathroom. Sounds good to me.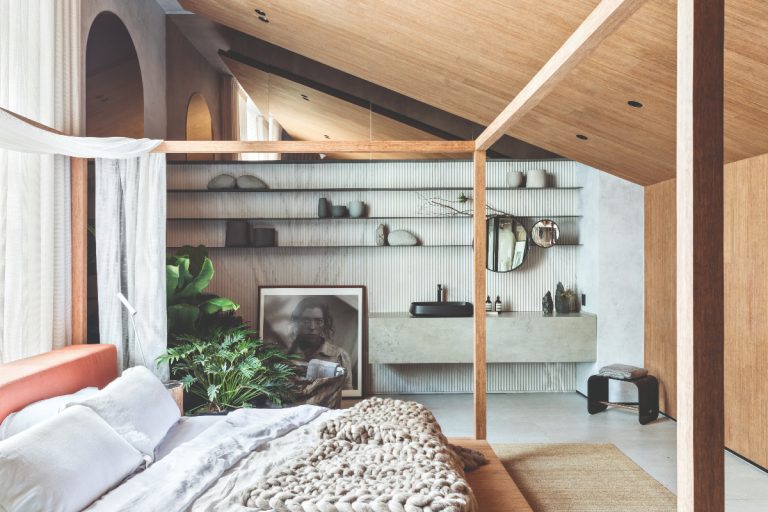 Remember that you can be creative with any design feature in your home. If you have an alcove in the bedroom and don't know what to do with it, you can include a basin and turn it into the statement feature of your room. Go for a stand-out style, choose contrasting brassware and a minimal mirror to create a stylish design.
https://www.instagram.com/p/B4zAA-aHqlc/?utm_source=ig_web_copy_link
Plus, if you have little ones, you could really benefit from having a washbasin in the nursery room. When renovating your home, multi-functionality and a layout that can simplify your life are key.
https://www.instagram.com/p/CBZ_3f-DPQN/?utm_source=ig_web_copy_link
What's more, even if you have a compact space, there are designs on the market that make the most of the space you have available in your bedroom while still providing a convenient feature.
Cons of having a basin in the bedroom
Now onto the cons of having a basin in the bedroom… I admit, it is not a must-have feature to include in your renovation project if the bedroom didn't already come with a basin. And I bet you have asked yourself 'why would I need a washbasin in the bedroom if I have one in the bathroom'? Fair point. Plus, you have to think about plumbing if you want to incorporate a basin in your new bedroom.
https://www.instagram.com/p/BiOfUHBg4Cr/?utm_source=ig_web_copy_link
This design feature is growing in popularity with the recent events heightening our need to wash our hands, so creating an extra wash point in your home can't do any harm. However, think about whether it could become a necessity, how often you would use this feature and reflect the pros and cons in the way you use your home.
So, are you team basin in the bedroom or team sledgehammer? Comment below…
Featured image: Diesel Open Workshop bathroom by Scavolini.
About Post Author