OK, hands up – who else has imagined something similar for their dream bedroom bathroom? I mean, if this isn't perfect for some self-care and indulgent home pampering, I don't know what is.
I'm not sure what to admire first in the bedroom bathroom: that glamorous bathing area, or that more masculine and contemporary shower area. I love it all – along with homeowner Karen Hunt's vision of how she wanted the bedroom bathroom to look: 'a French chateau, but in the 20th century with a London edge'. Yep, love it.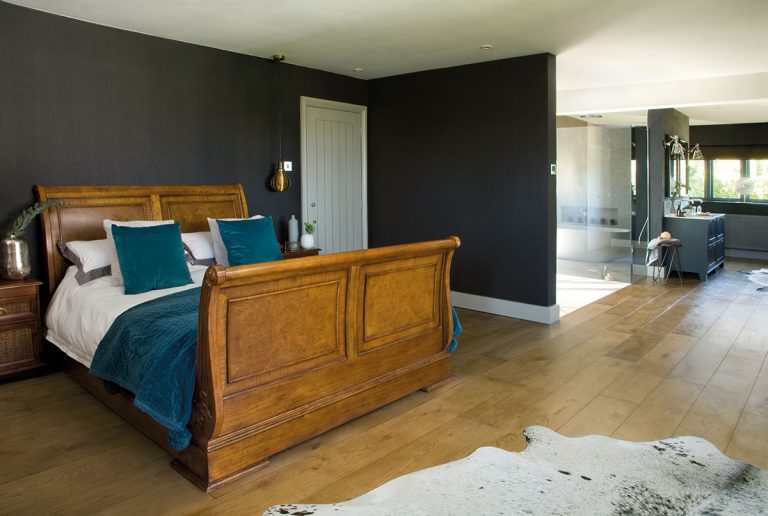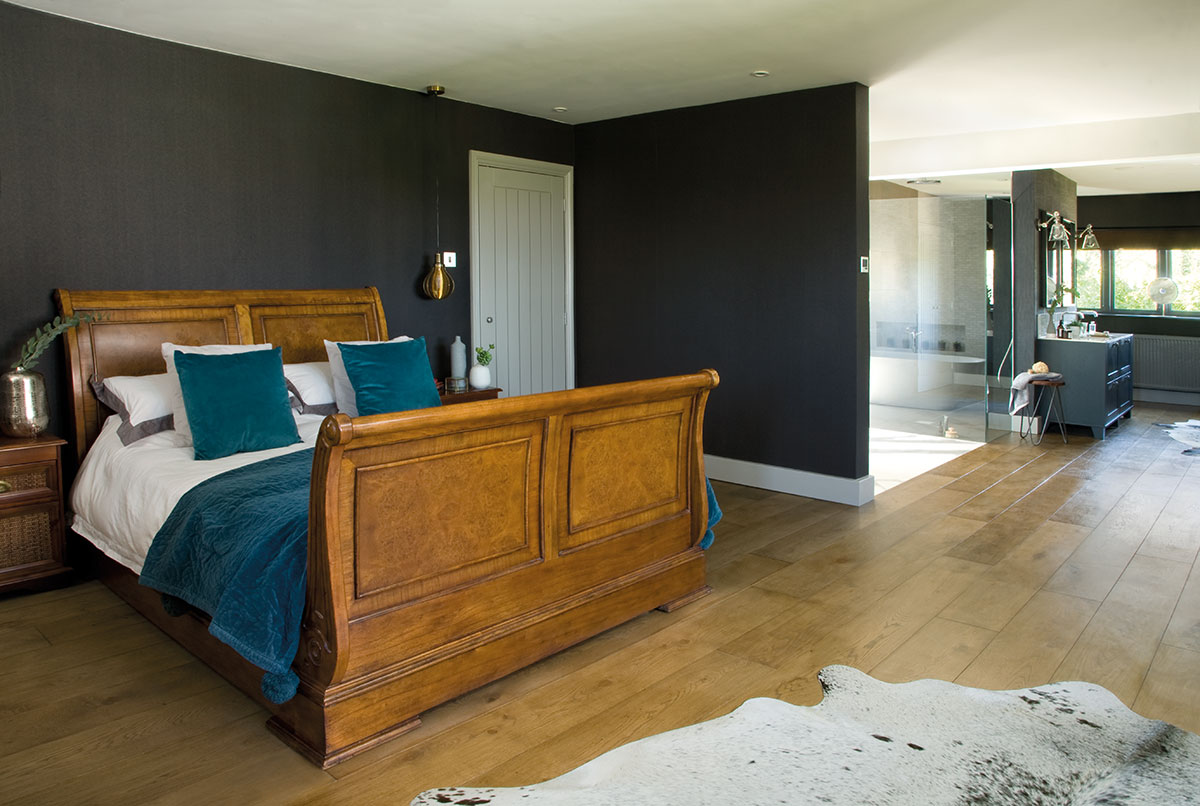 Karen tells me she has lived in the 20-year-old five-bedroom house for five years. She and her husband Darren have slowly redecorated – working their way up. And this open-plan bedroom bathroom combination was their latest endeavour, adding a 'much needed' wow factor upstairs. (And I think you'll agree, they've certainly achieved it.)
They created the bedroom bathroom space by knocking down the walls of two bedrooms and ensuites, combining them into one large room. Karen says the extra bathroom and bedroom weren't necessary. She and Darren both preferred a luxurious suite all to themselves. And who can blame them?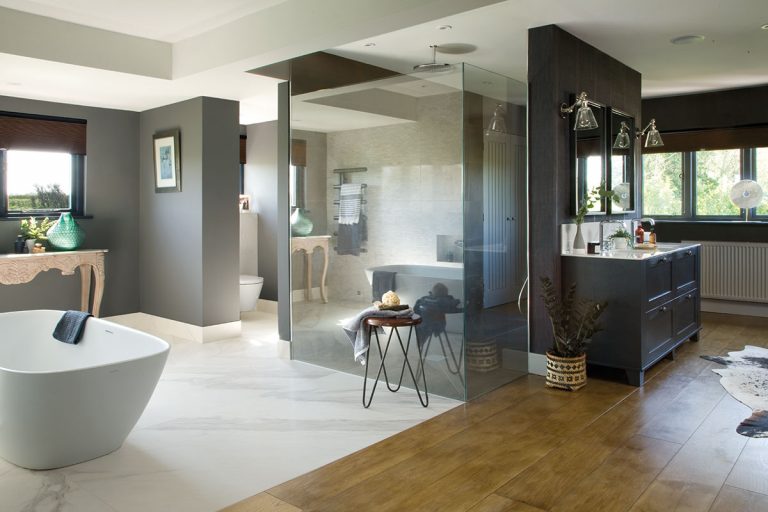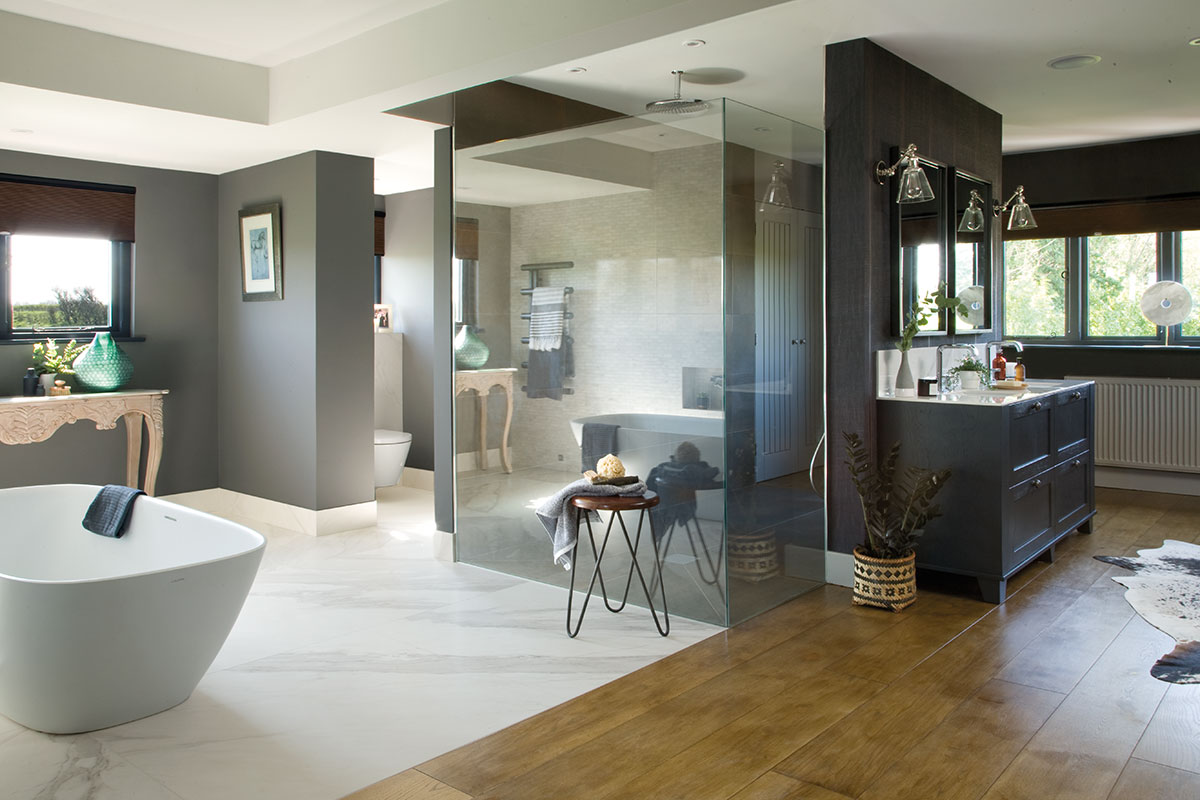 How did the design of the space take shape?
After hiring designer Diane Garnett at Ripples, the pair worked with her on the bedroom bathroom layout and finishes. The idea behind the design was all about balance, both for the couple and the design. For example, it had to be contemporary, but with fixtures and fittings that would last 15 years.
Another way they achieved the ideal bedroom bathroom: Karen had always pined after a freestanding bath, but Darren asked for a large showering area. And because of the available space, there was no need to compromise on either.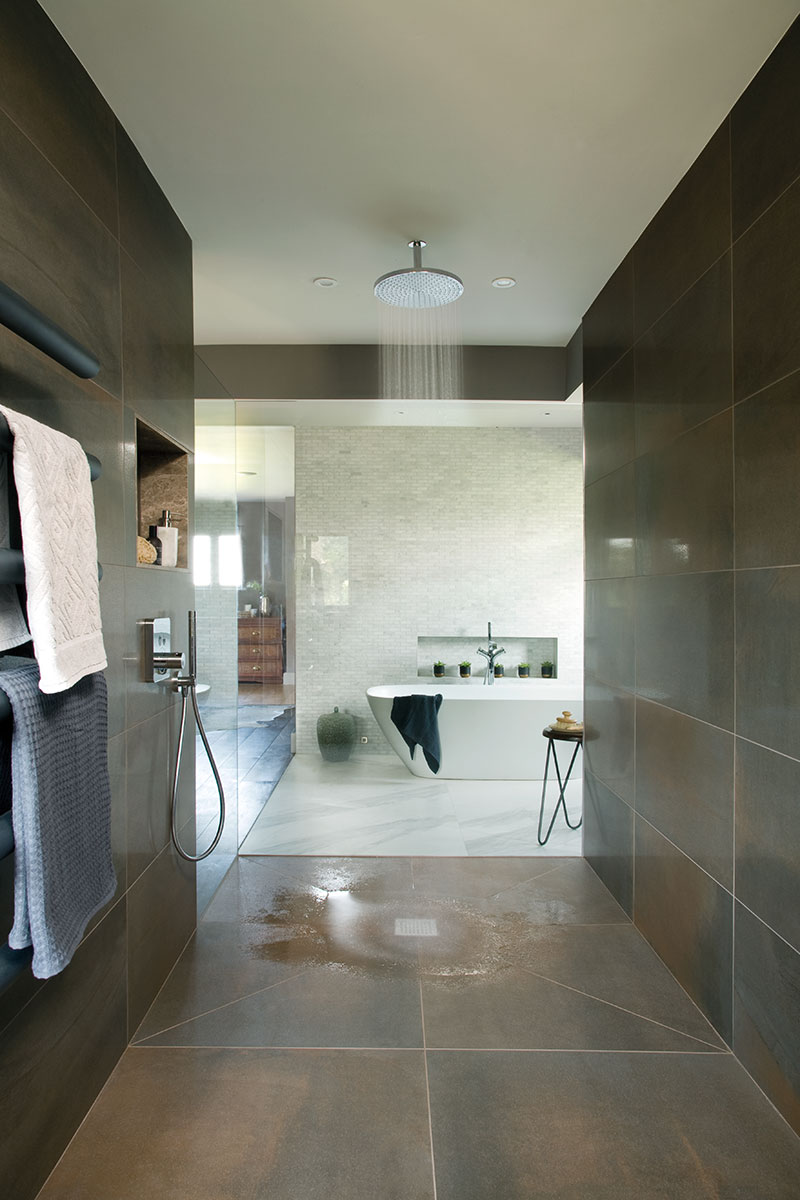 The bedroom bathroom suite had to flow naturally, which was done by using the same wood flooring and colour palette in both areas. However, Karen also required very distinct zones. And you can see how this has cleverly been accomplished. From the relaxing bath that feels very Roman and grand with bright tiles and white marble-effect flooring, to the shower zone which is earthy and darker, and the glamorous double vanity where they get ready together.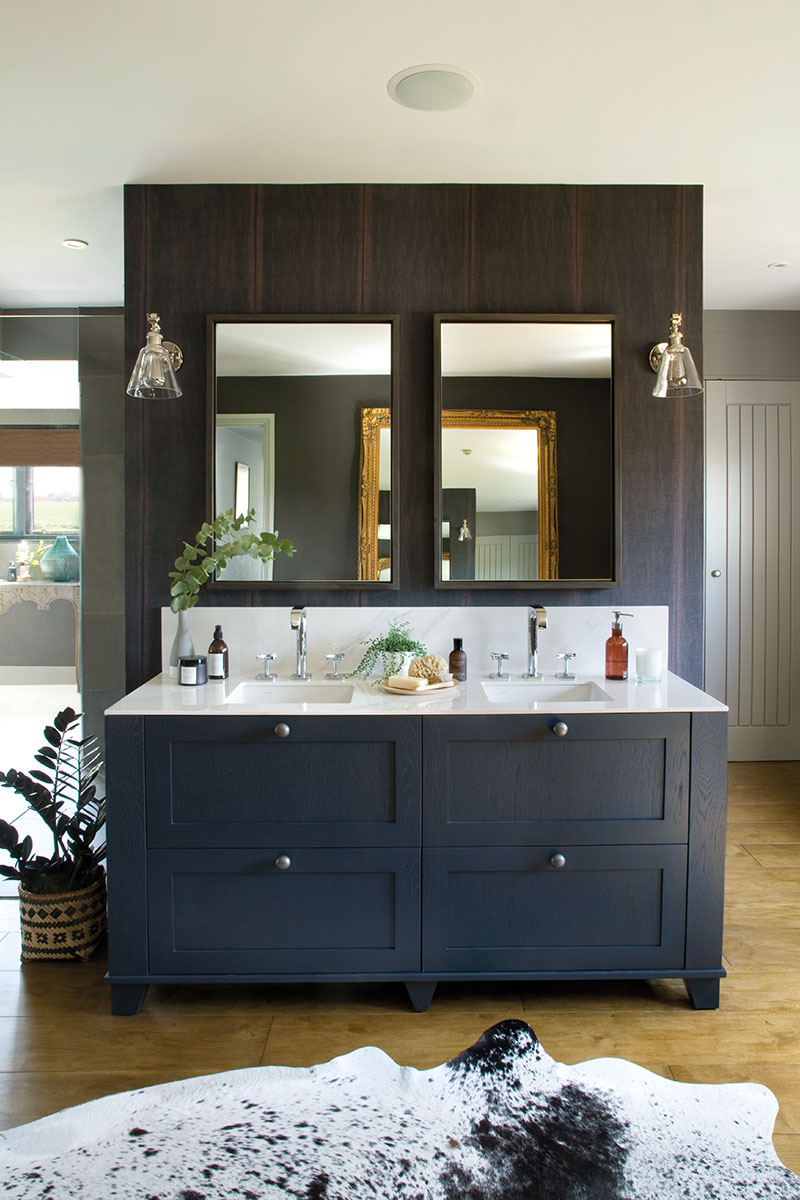 Karen says their new bedroom bathroom space has made the couple a lot happier, and getting ready for a night out is especially enjoyable. With speakers in the ceiling, the pair can put on some good 80s music and make themselves up, all while getting into the groove. So maybe add a disco to the thing she wanted the space to be like as well.
Photography: Alison Hammond
Feature image: The open-plan master suite has been zoned into different areas to create a more cosy feel
So did you love this house tour? Then you'll enjoy rainfall showers: need to know tips on this wishlist-topping style.
About Post Author