Bedroom wall decor is essential to feeling calm and tranquil, or alternatively, refreshed and invigorated. The bedroom is my favourite room in the house because it's so personal to me. I also believe you should surround yourself with things that you love with an added bit of luxury for the best night's sleep. So this is what I've tried to achieve in this feature.
In addition, the bedroom is an excellent place for making a design statement and experimenting with techniques. So what better place to start than with your walls? Play around with bold colours, pattern and varied textures, or pare it back with subtle walls and some statement blinds.
I've rounded up my top 8 ideas to show you how you can refresh your scheme or create a whole new look.
Firstly, go big! How about including a statement wall mural like the stunning tropical scene above? This bedroom scheme is bold and brave with a clash of patterns and colour. So it's not for everyone but I just love the more-is-more approach.
Secondly, this varied palette below creates lots of layers and interest. So forget going for one shade and try a few tones. I also really like the stunning paint effect as a statement wall behind the bed – it reminds me of a night sky. I love the freehand, not-quite-straight borders too on the connecting wall.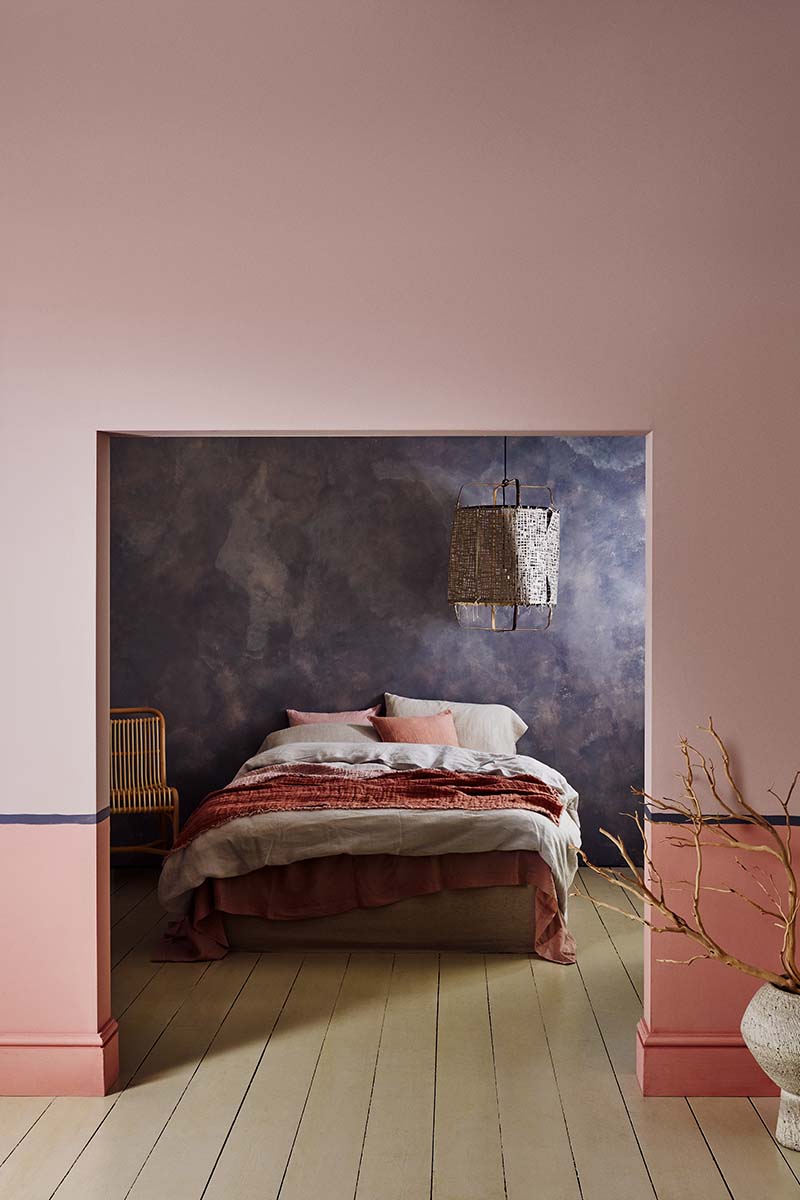 If you're looking to add something a bit different, have you thought about using large patterned wall or floor tiles? These funky geometric designs from Baked Tiles are really impactful and come in lots of different colours.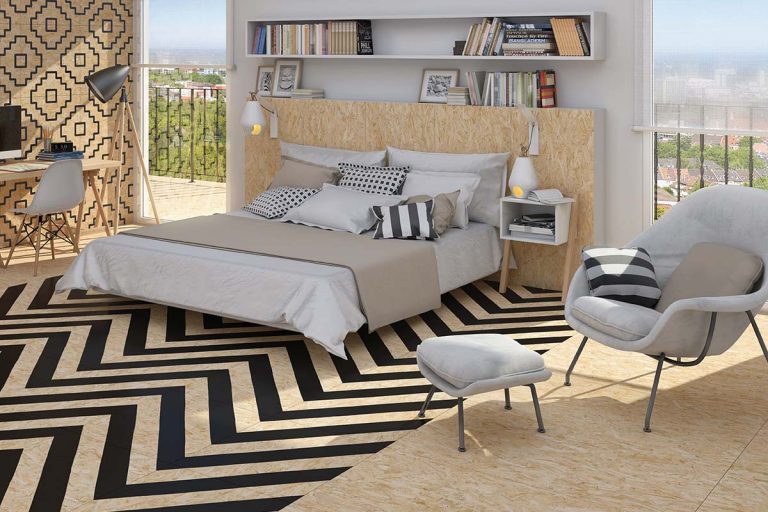 Add a wow factor to your bedroom with some customised wardrobes or freestanding furniture. You can keep your wall colour simple and opt for made-to-measure storage to keep clutter at bay while also adding a big slice of personality. Door choices range from colour, pattern or even mirrored finishes.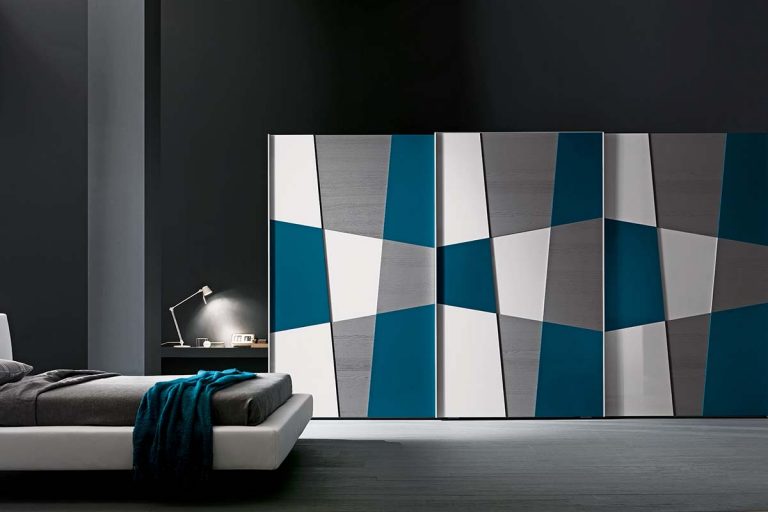 For a less permanent solution you can add some blinds or curtains. These gorgeous blinds from Orla Kiely are bold enough to make a subtle statement when pared with soft tones on the walls.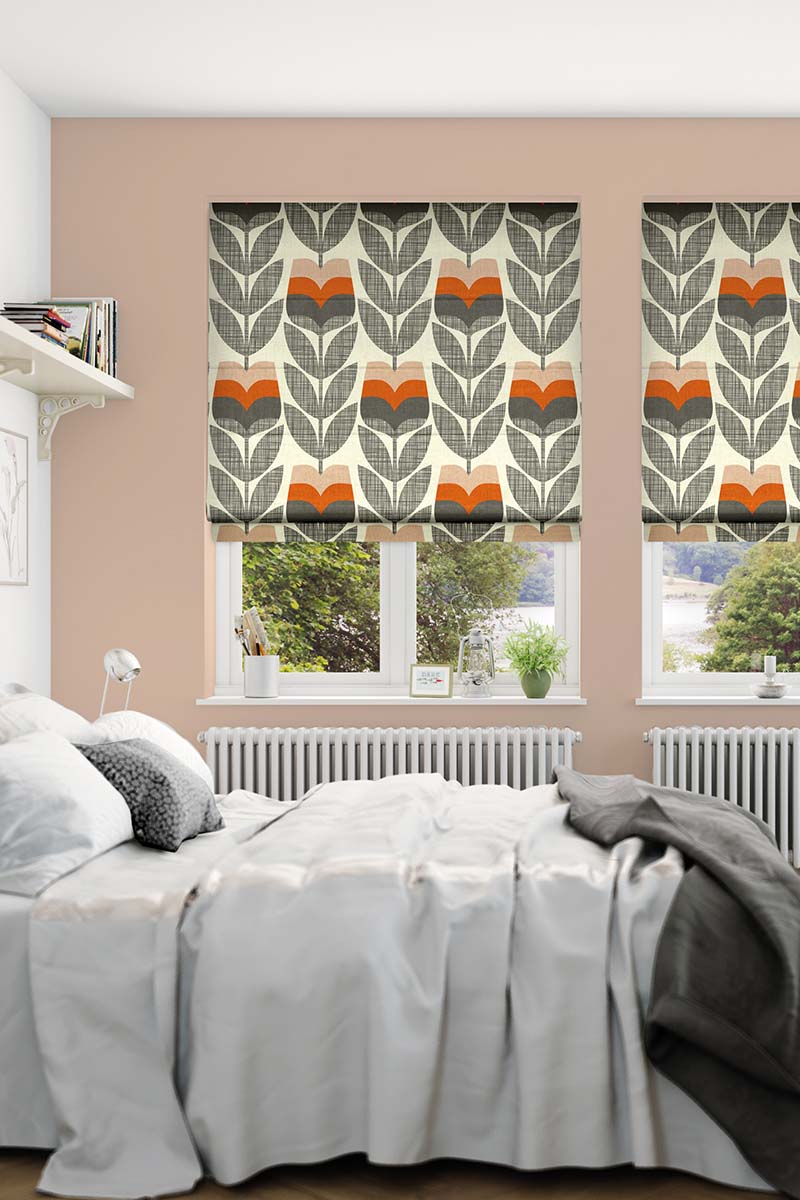 Add fun and personality to your room with neon lighting or artwork. If you already have a piece you love, create a statement wall with it and tailor your new design around it to help determine the colour palette and style of the rest of the space.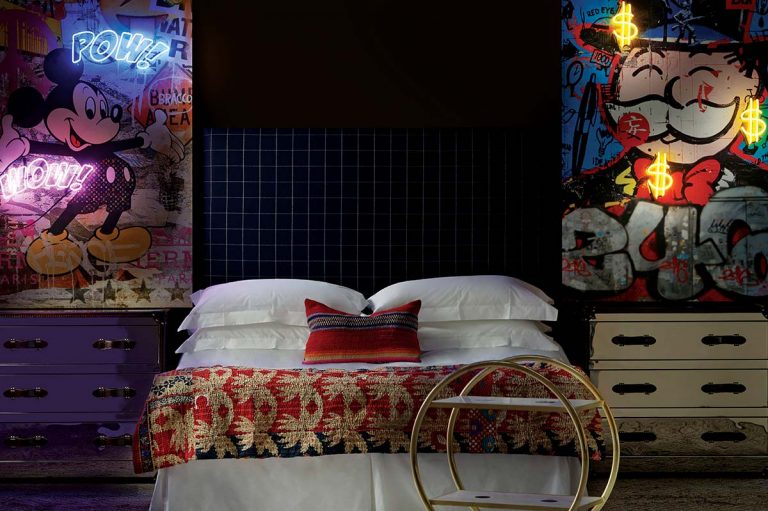 Maybe it's obvious, but good old-fashioned wallpapering is still top of the list for an attention-grabbing wall. The options are endless, but I'm drawn to this really bold botanical paper from Mind the Gap – I love the palette!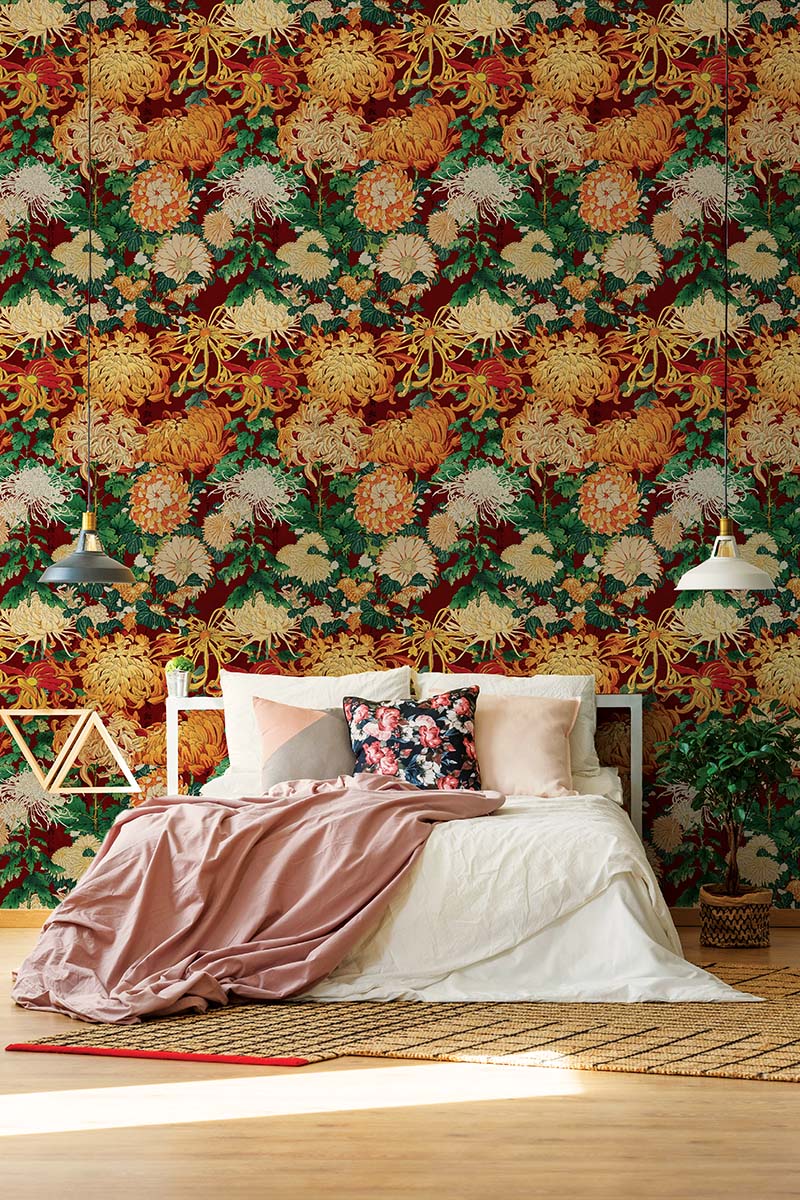 It doesn't have to just be the main bedroom where you are creating a statement or adding personality, you can have so much fun with kids rooms too. This cool Mickey Mouse inspired paper is fun, stylish and perfect for a nursery or playroom.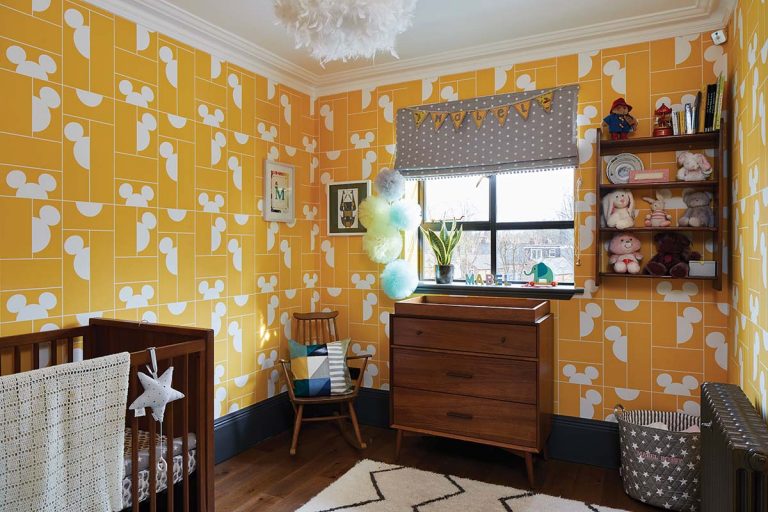 Featured image: Seine King bed frame in Gabon Grey fabric and wenge legs, £665; Zinnia bedside table, £235; Rattan lantern, £45; Peacock cushion in Steel, £45; Tassle Throw in Steel Grey, £69, all Barker and Stonehouse.
Sorted your bedroom wall decor now? Then find out how to turn your ceiling into a design statement.
About Post Author