Until recently, walk-in wardrobes like Carrie Bradshaw's dream closet from Sex And The City may have seemed a little unobtainable for most of us, but they're fast becoming a key requirement as we look to keep our sleep spaces as tranquil zones, free from over-spilling wardrobes and cluttered surfaces.
How to design a dressing room? First, designate a room. Spare bedrooms are usually the smallest rooms in a home. They can often end up as a bit of a dumping ground for extra storage or junk. Or if you do use it as a guest bedroom, it can often sit empty for ages while you struggle for space elsewhere. So, why not make the most of your space and finally transform it into your dream dressing room?
Here's where to start…
You'll want to think about how much hanging space you need, as well as drawers. And then do you want your clothes hidden away behind doors or out on display? The more minimalist would probably choose doors, but it's worth considering if you'd like any display space at all. Imagine a couple open nooks with glass doors to highlight a few favourite handbags or extra-special shoes.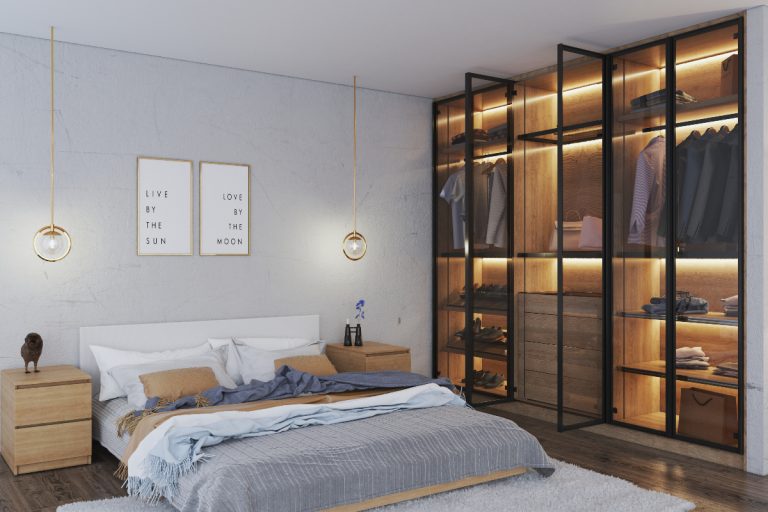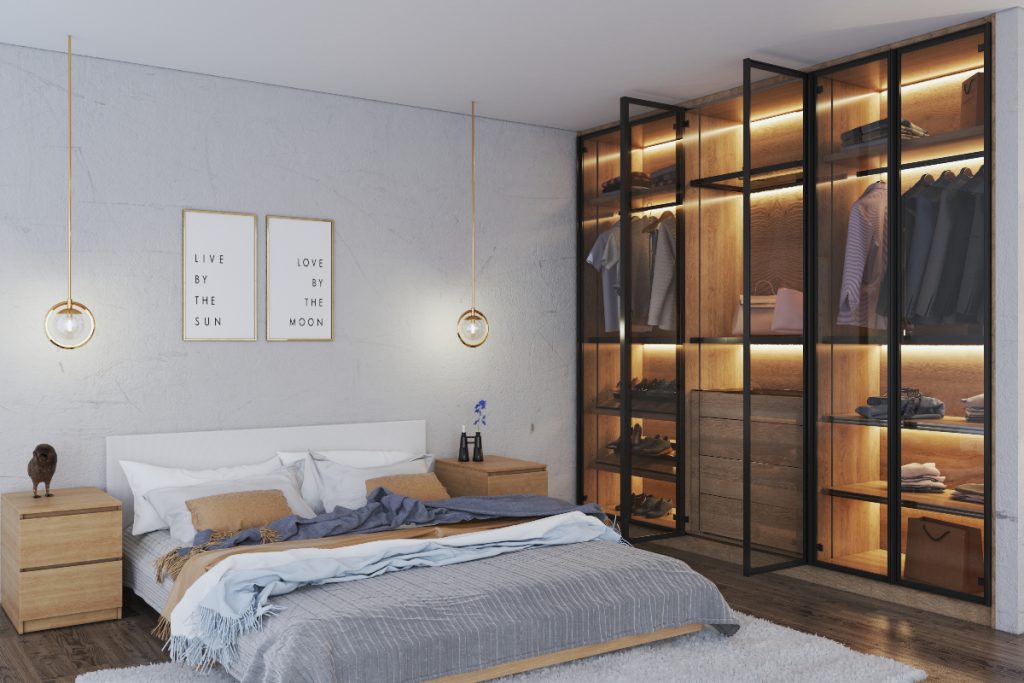 Dressing room ideas with storage
There are tons of dressing room ideas out there with clever storage. From pull-down rails (ideal if you're little) to drawer dividers for small accessories and shoe carousels.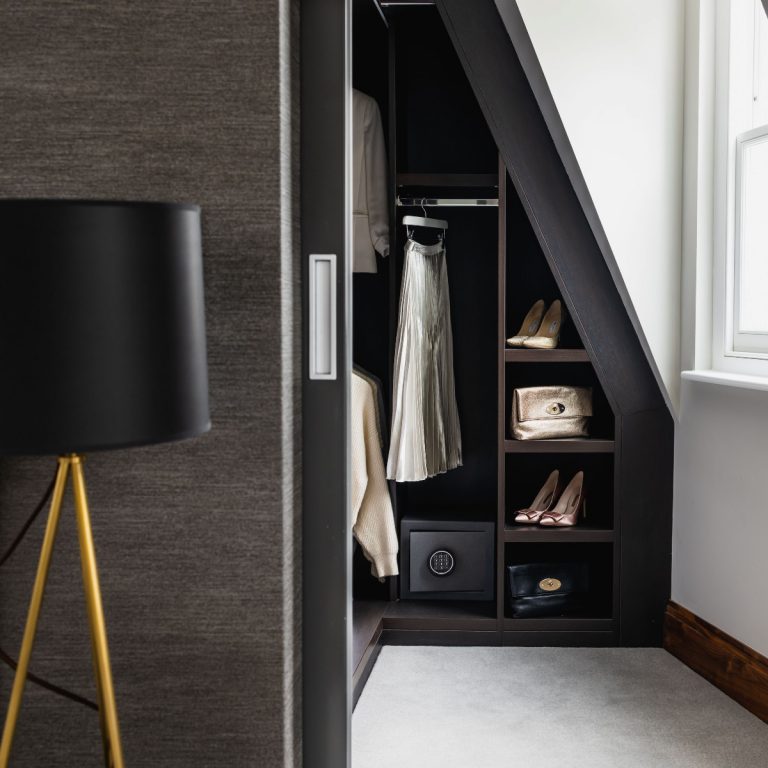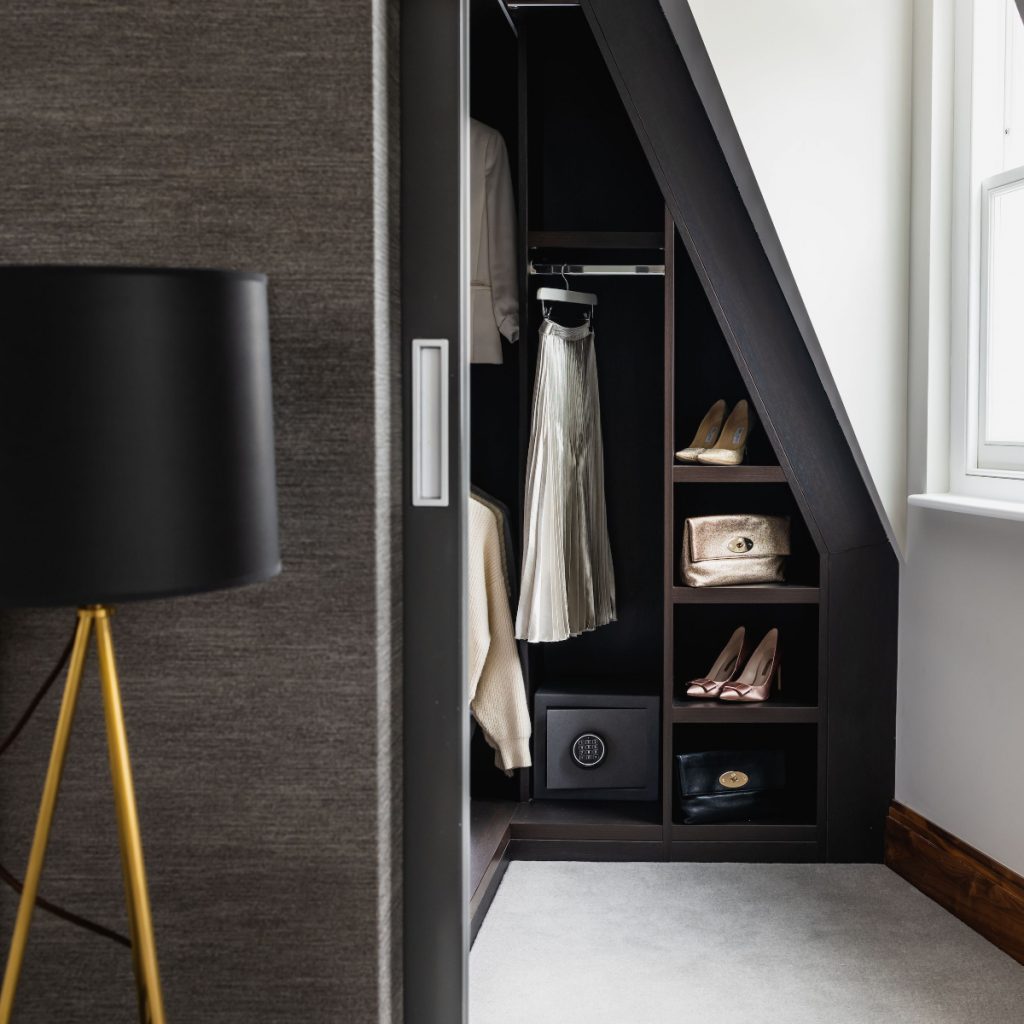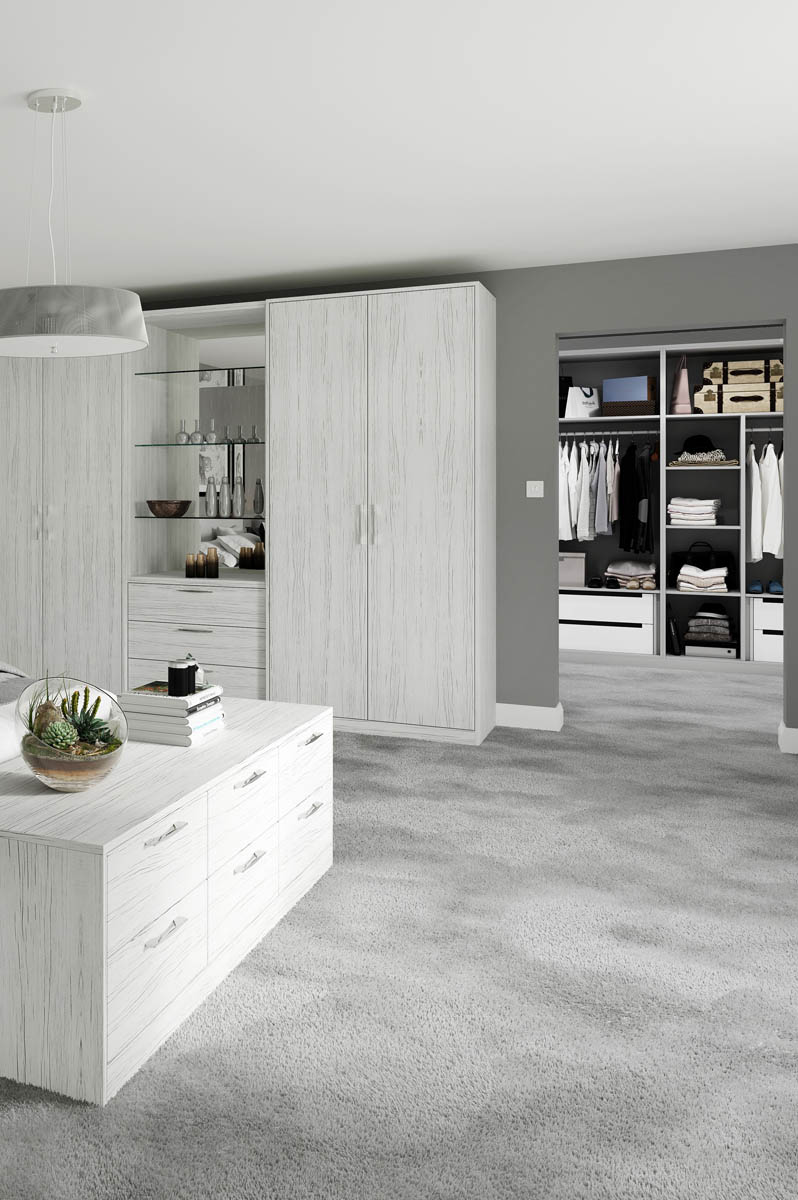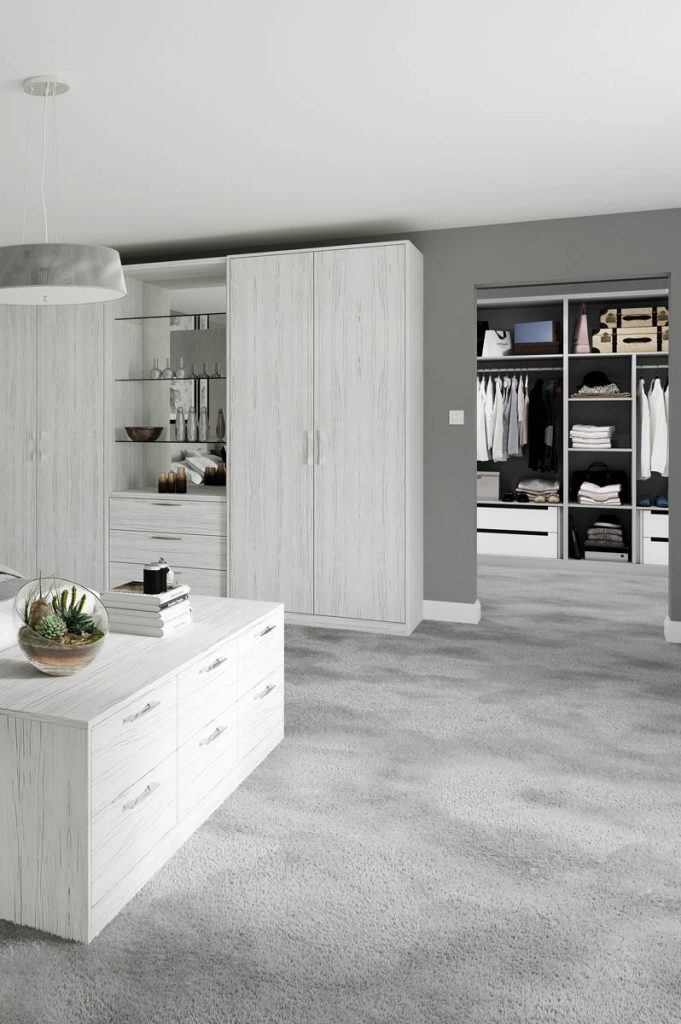 Decide how you want the room to function
Lastly, do you want the room to purely work as a wardrobe? Or would you like to incorporate a dressing table area, where you can do your make-up in the morning? In this case, you'll need to make sure you have some adequate lighting too. 
For example, a walk-in wardrobe will allow you the luxury of a lengthy dressing table area. Positioning it near a window ensures you have plenty of natural light for doing hair and make-up.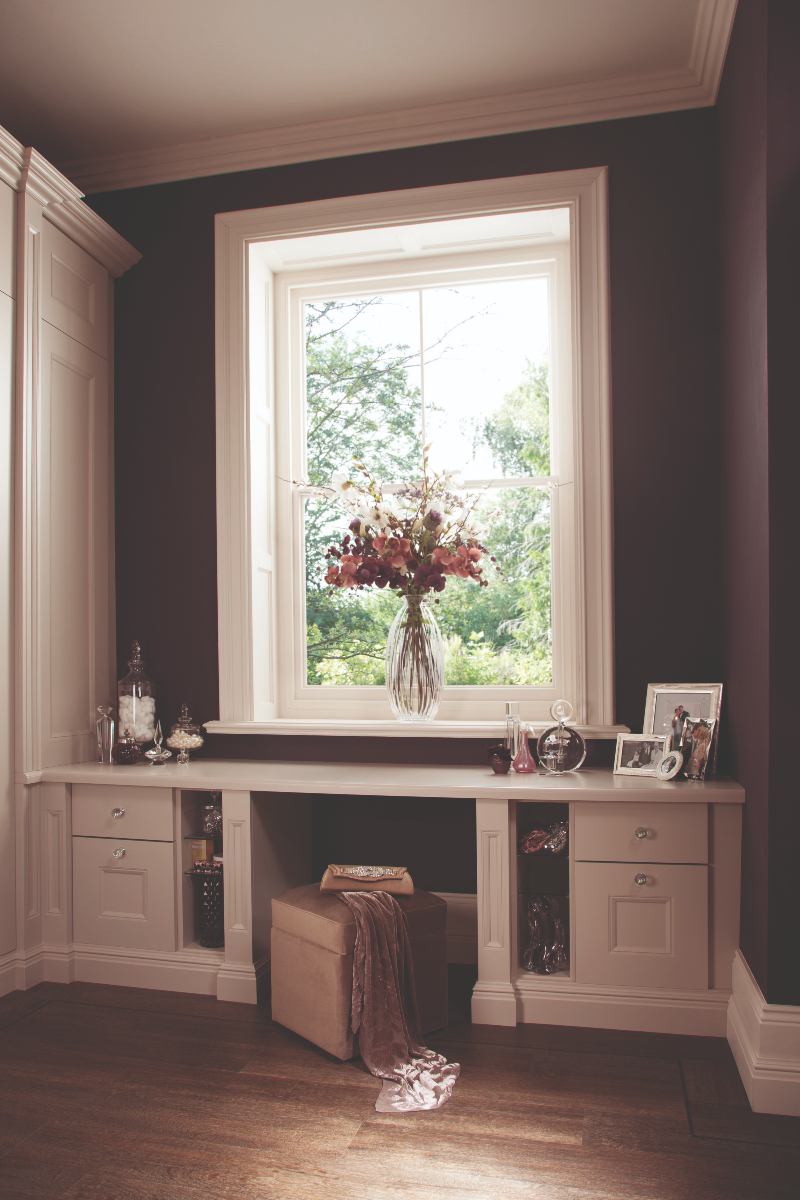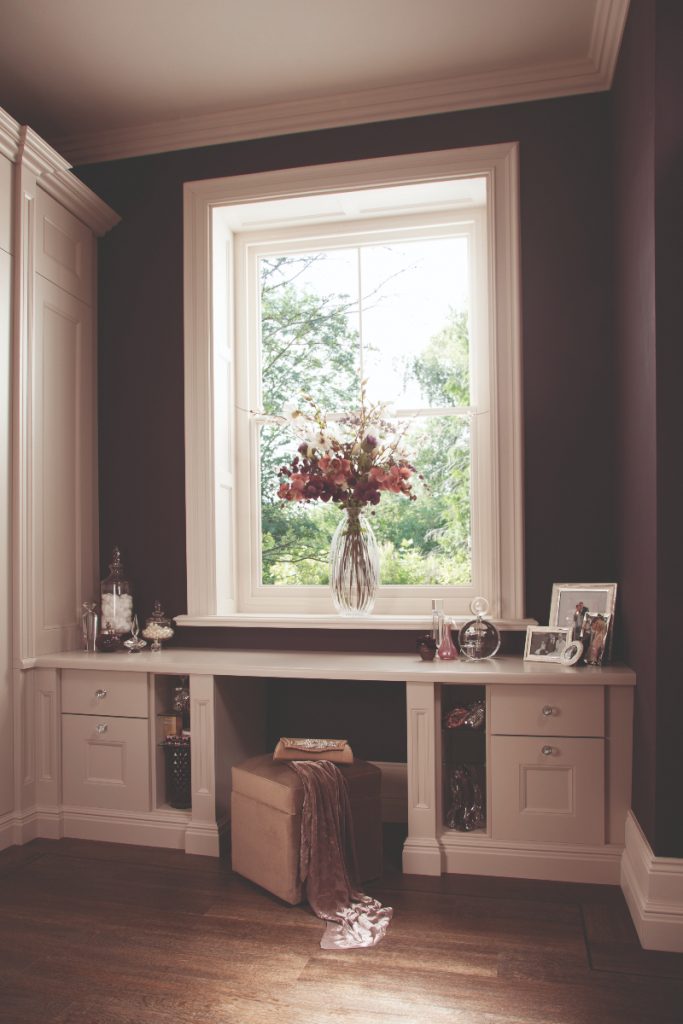 How to design a dressing room: get crafty
If you're handy in the DIY department, you can buy all the components. Grab a pen and paper and jot down the essentials such as rails, drawers, and full storage systems. Have a look online on websites such as Häfele and Spaceslide, so you can personalise the room yourself.
Alternatively, hiring a joiner or bespoke furniture company is a great option as they come with a wealth of experience and ideas. Plus, they can make the most of every inch of your space – ideal for rooms with a small or quirky layout.
'With custom-made furniture you can seamlessly install personal extras. For example, integrated full-length mirrors on the inside of doors. Bespoke cupboards for hard-to-store objects, show racks, and homes for ties, belts and bedding.' Simon Tcherniack, senior designer at Neville Johnson.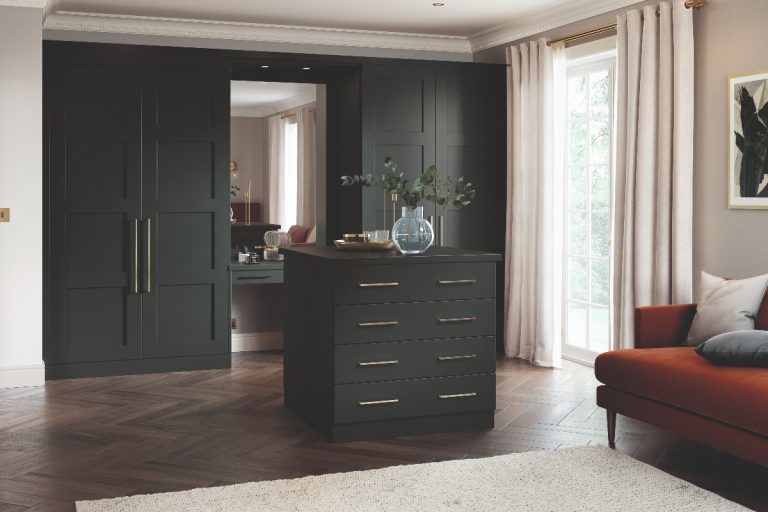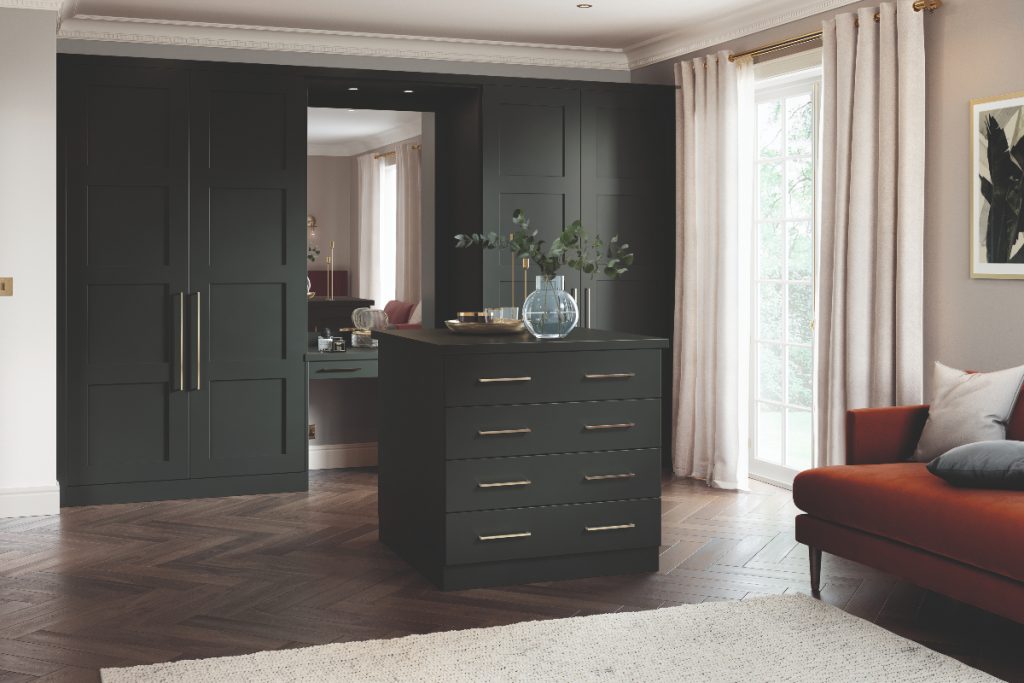 Featured image: This walk-in wardrobe with separate sides for his and her has a display unit right in the centre. Boutique Dressing Room, Neville Johnson. Fitted furniture priced from £3,000 + VAT.
Now you know how to design a dressing room, why not take a look at these amazing dressing room ideas?
About Post Author