If you're thinking of treating your walls to a fresh coat of paint, think twice. I do love paint, but the latest wallpaper trends are – how can I put it – simply beautiful. So I'm totally for print and pattern right now. Whether you want to create a feature wall or go the maximalist route, wallpaper is a great way to upgrade your scheme. It doesn't matter what size your room is.
Keen to learn how the latest wallpaper trends can work for you? There are so many ways you can use them. You can add a touch of personality through a bold choice. Or, alternatively, give your space a luxurious feel with a gold foiled-design. Plus, I promise it's easier than it looks, especially if you've got a handy helper around.
The latest wallpaper trends I've spotted (and am loving) are:
Botanical blooms – think anything inspired by nature. This includes bold leaf motifs and pretty, more delicate florals. But there are lots of Japanese-inspired prints winging their way into my inbox and onto my wishlist too.
Geometric shapes – always a classic and a great way to recreate an Art Deco-inspired look.
Tropical – one for you maximalists. This is a trend that isn't going anywhere anytime soon.
Vintage – soft, beautiful prints in muted tones reminiscent of period properties and archive designs. Look out for flocked designs as well – yep, not to be dismissed!
Want to take a look at the latest wallpaper trends…?
The latest wallpaper trends: Botanical blooms
For a whimsical bedroom scheme, choose wallpaper with delicate florals, dainty butterflies and elegant mockingbird prints. Select them in nature-inspired hues of dusty green, warm terracotta and pale blue – I'm already in love, are you?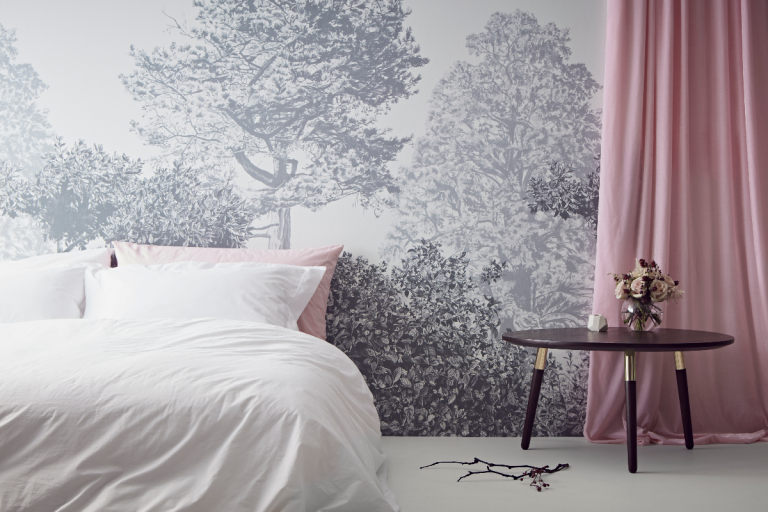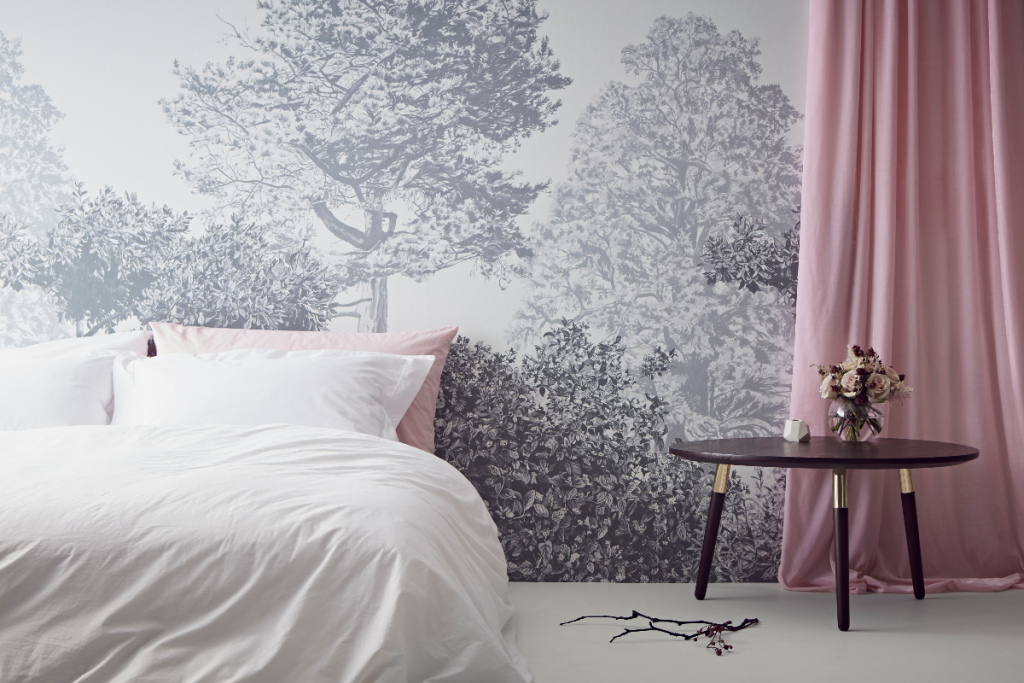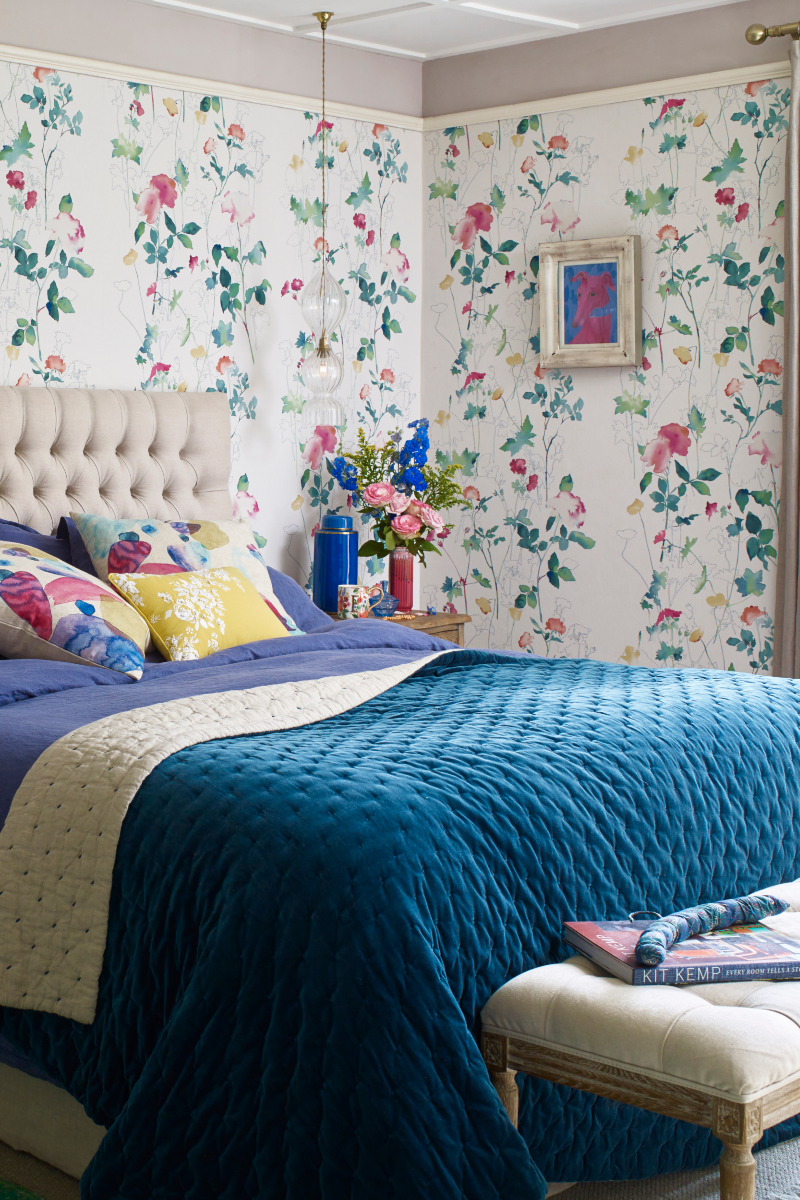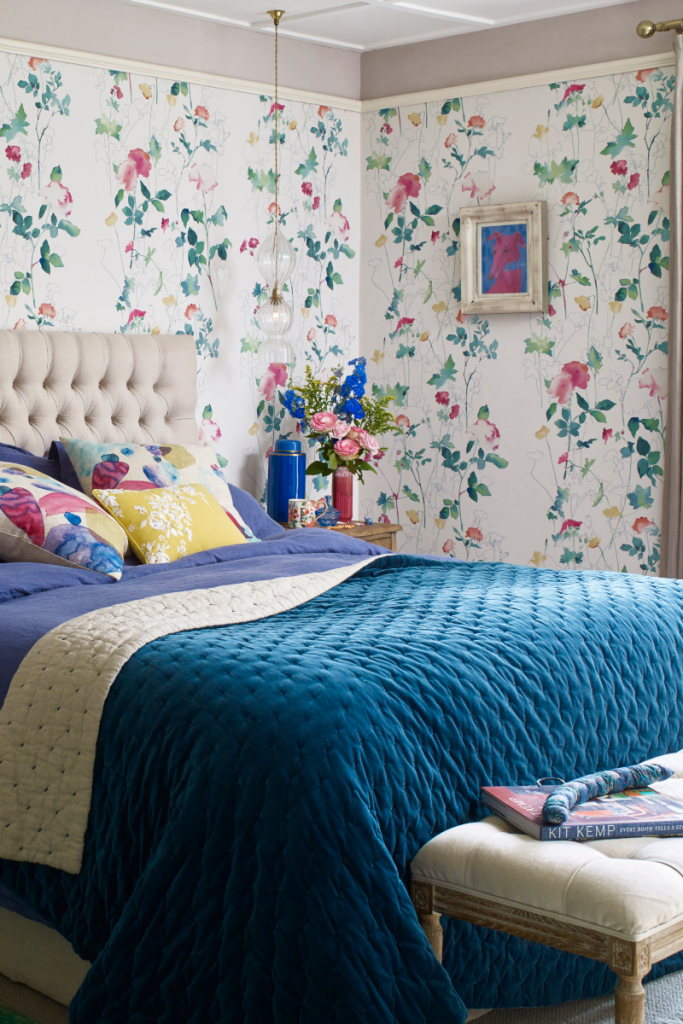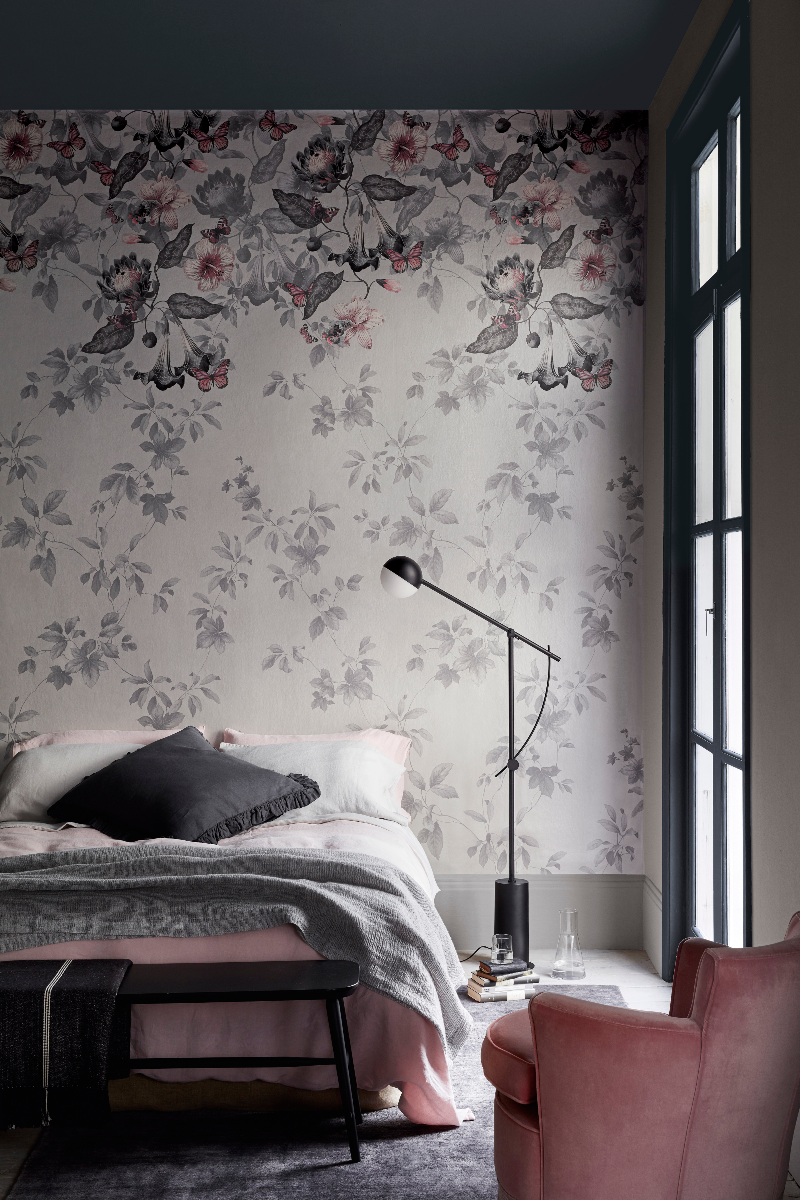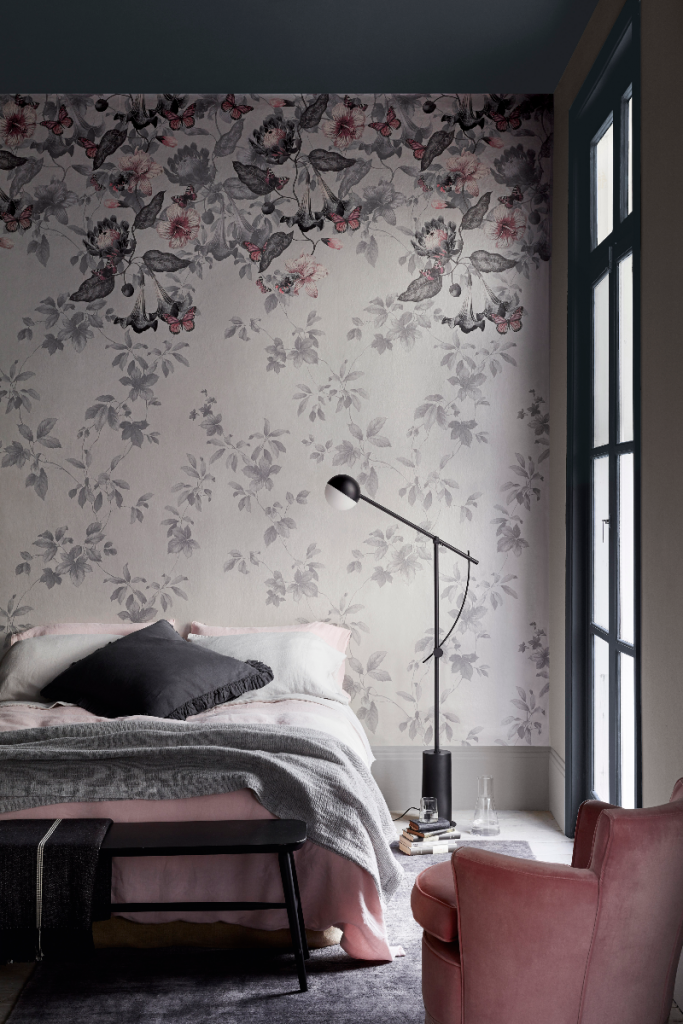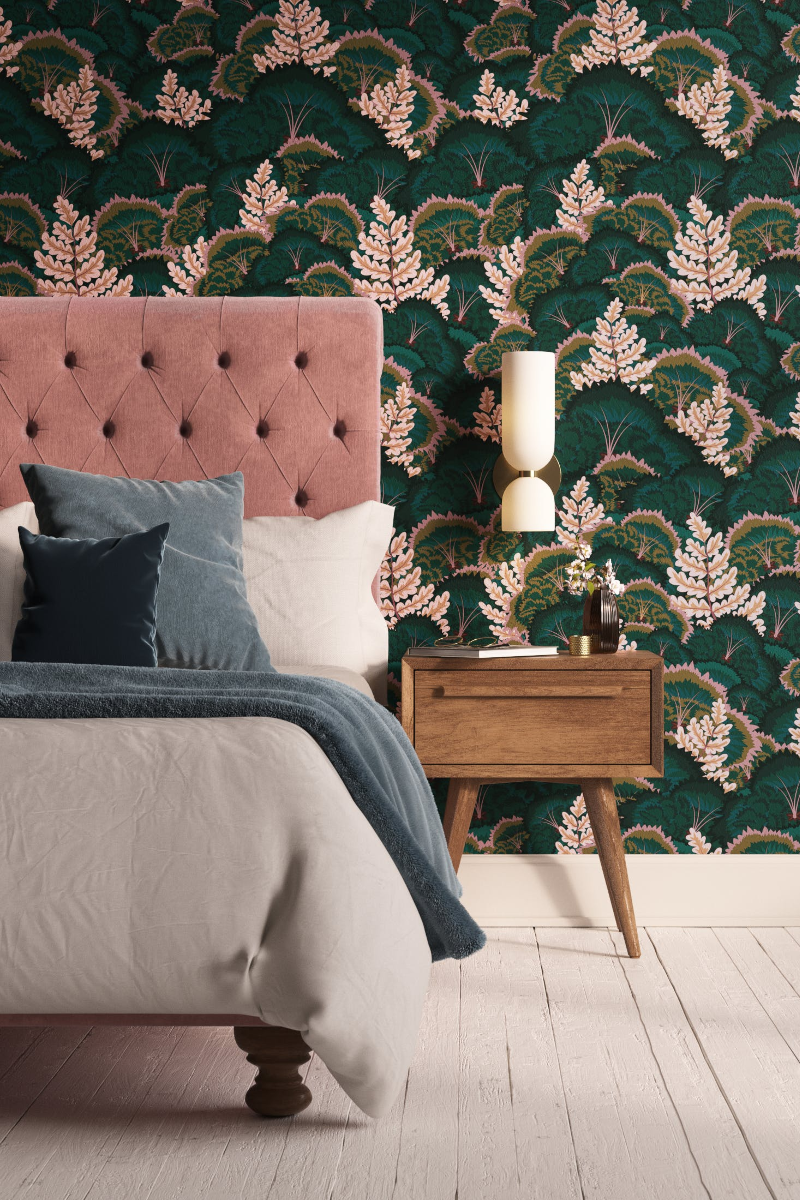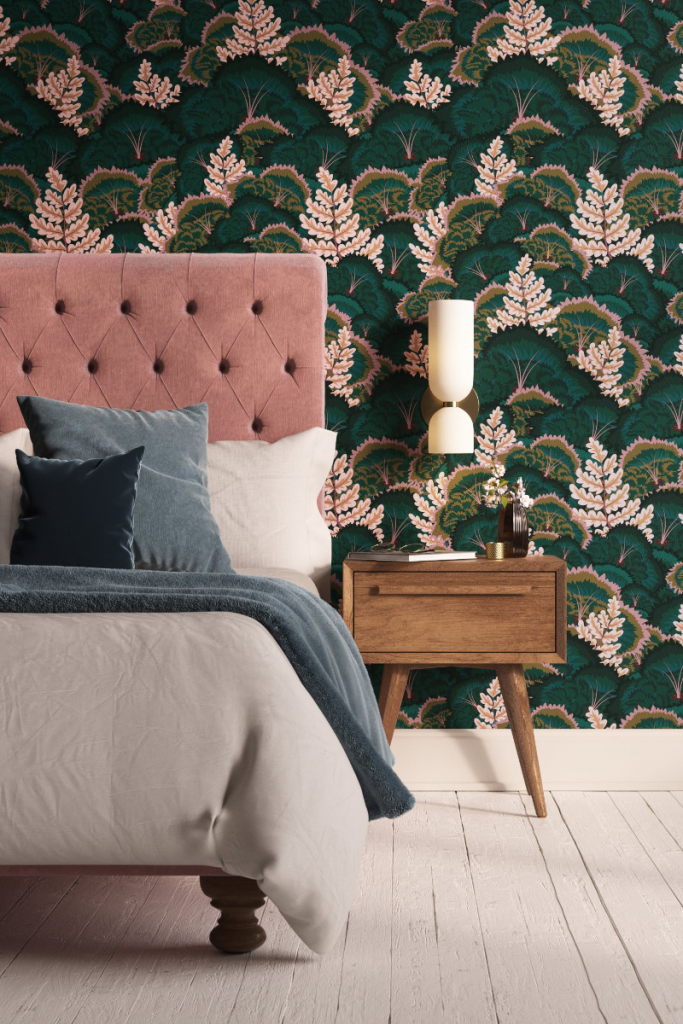 Geometric shapes
Revive your bedroom walls with Art-Deco-inspired metallic lines. You can also create an optical illusion with bold stand-out patterns.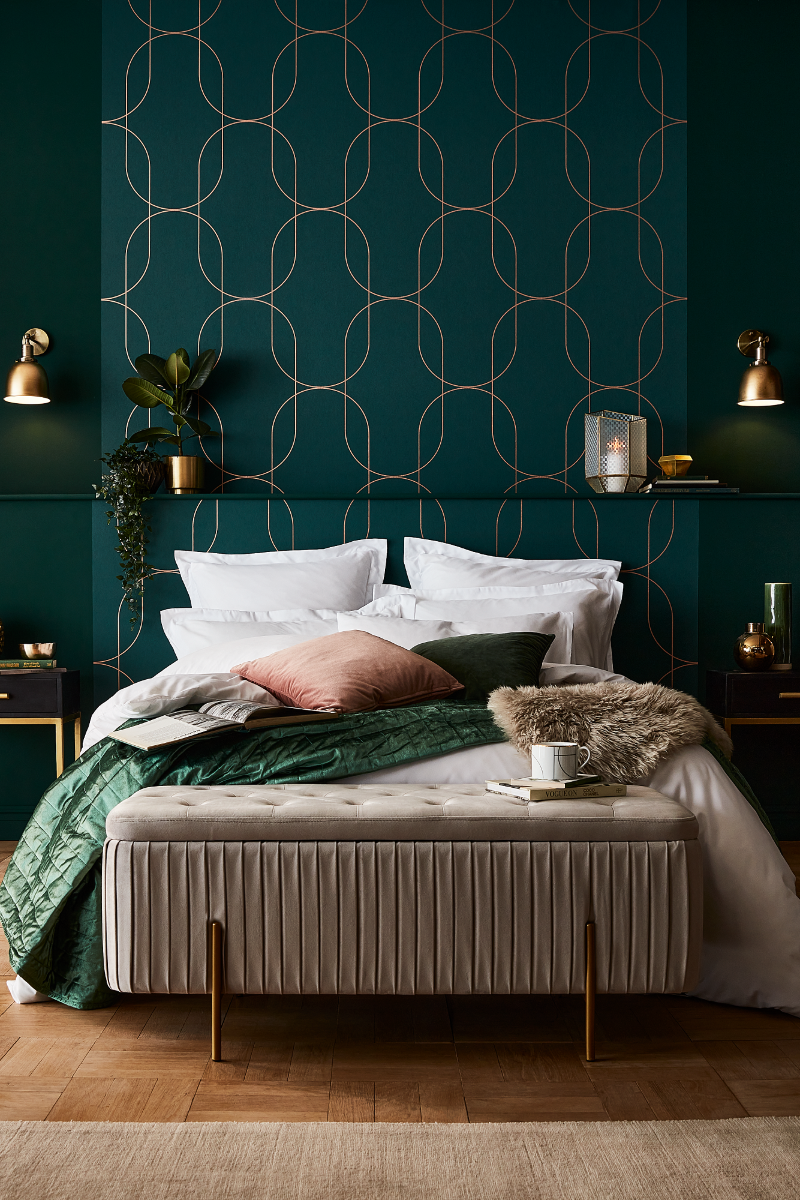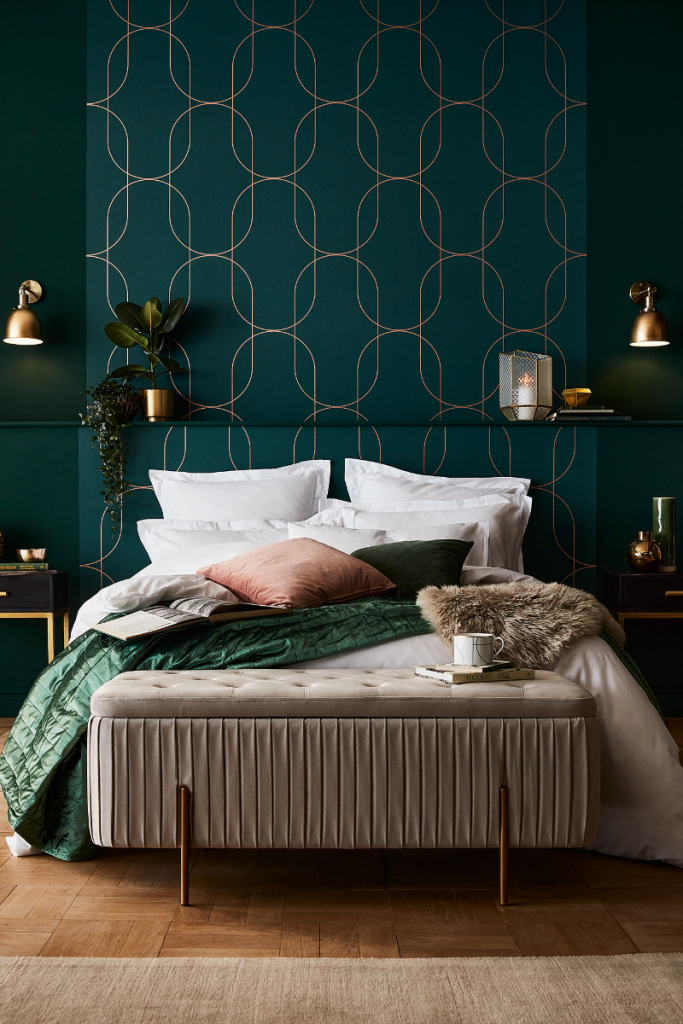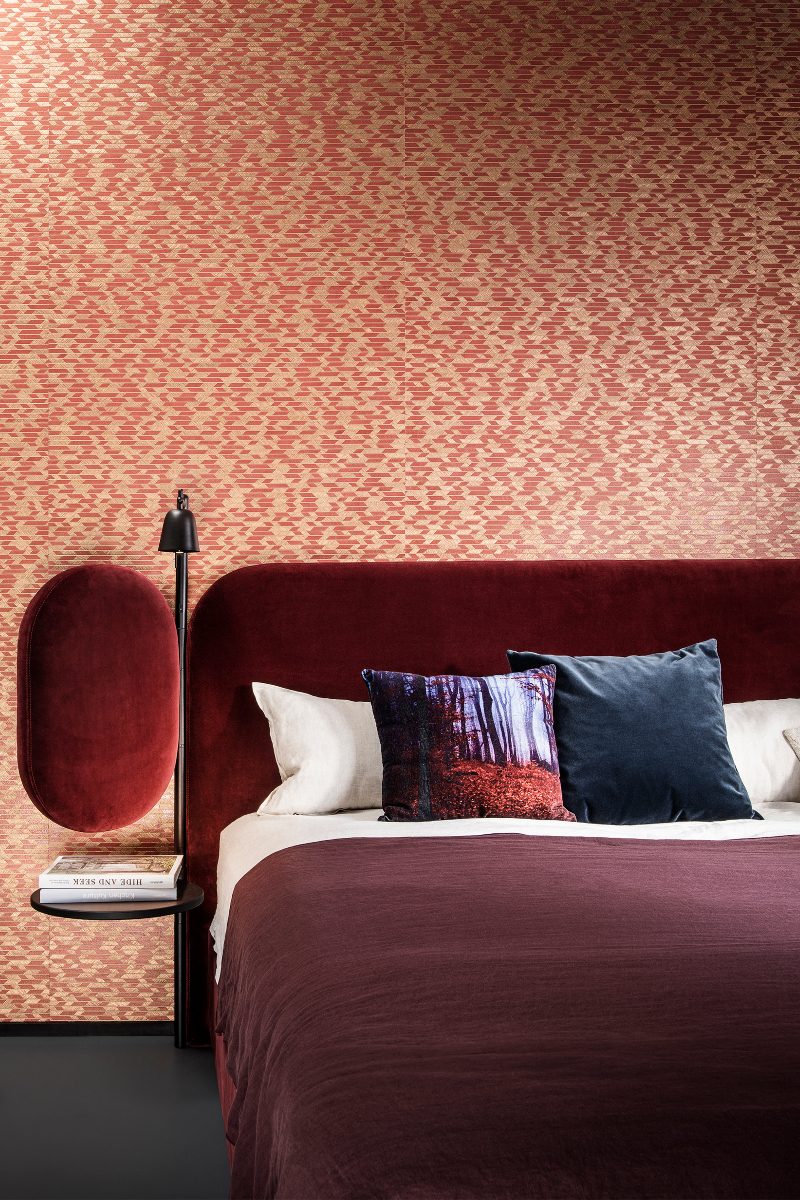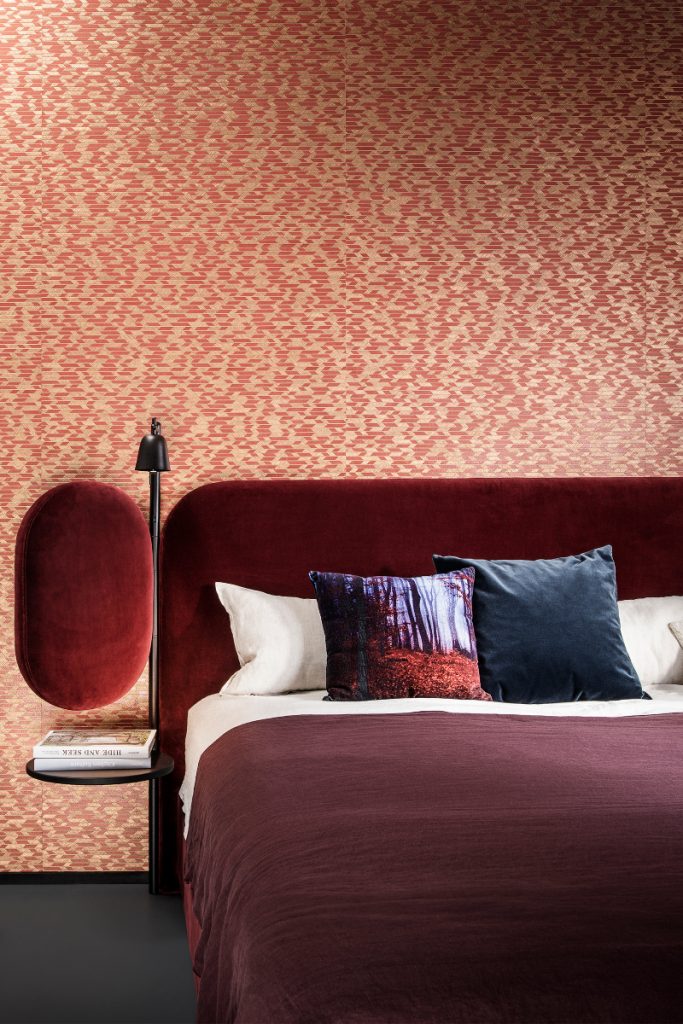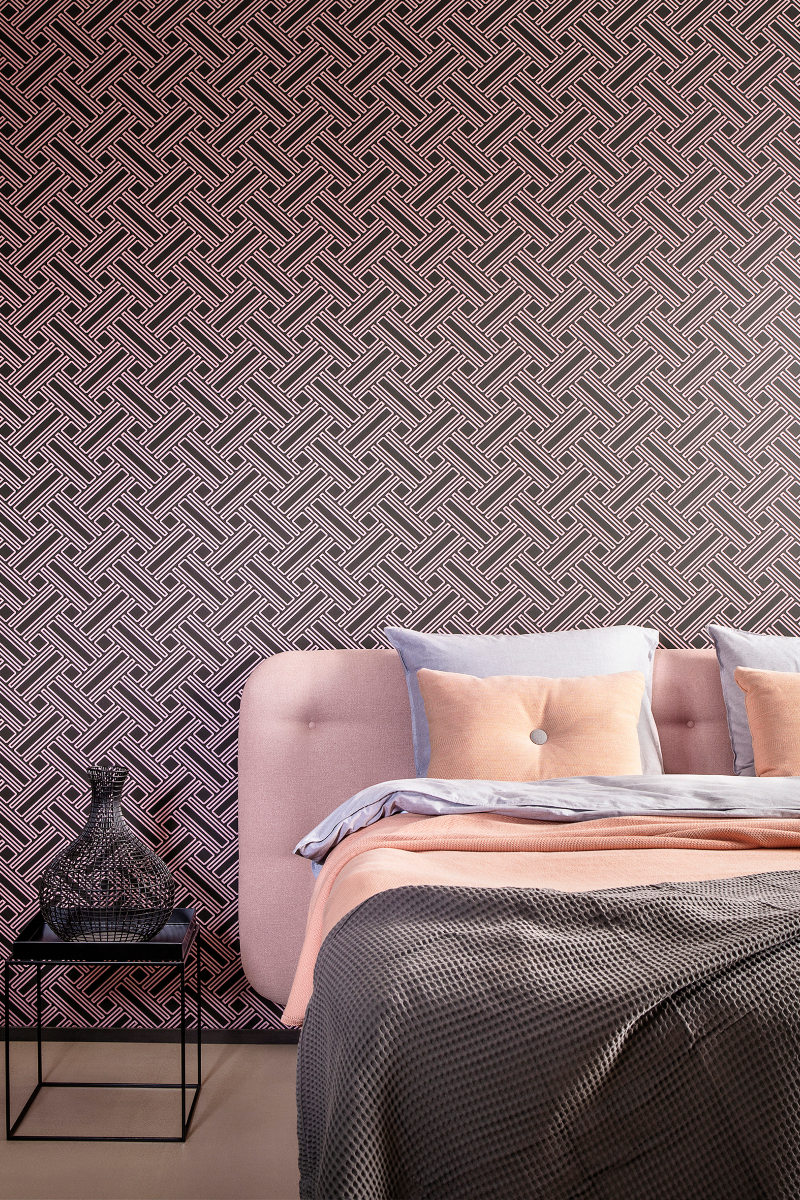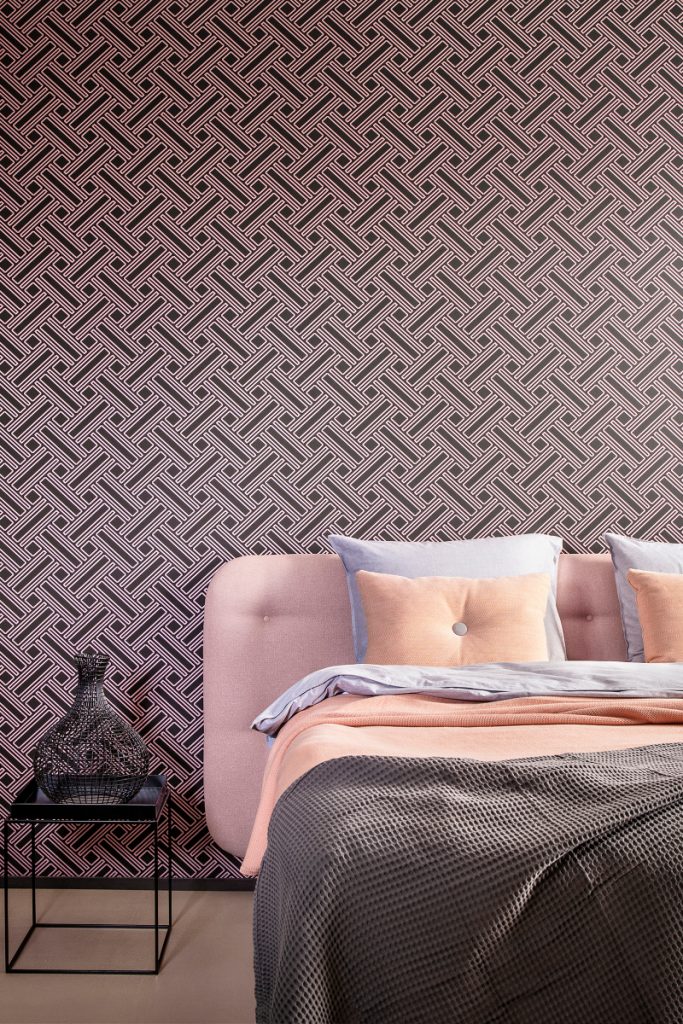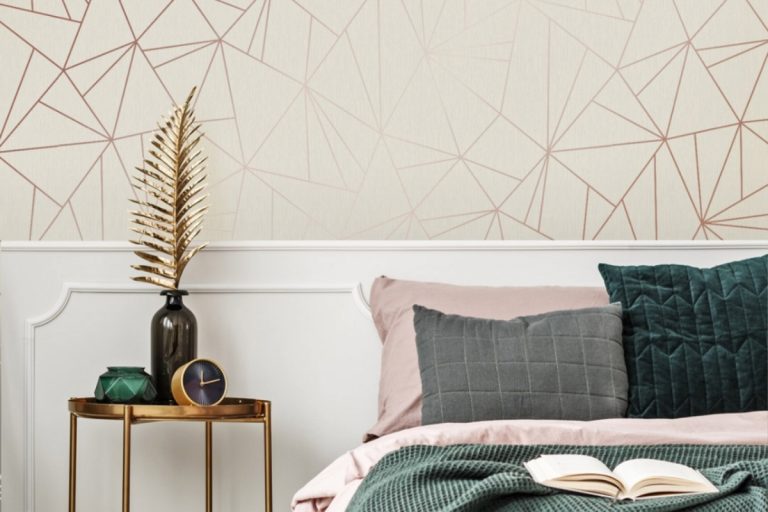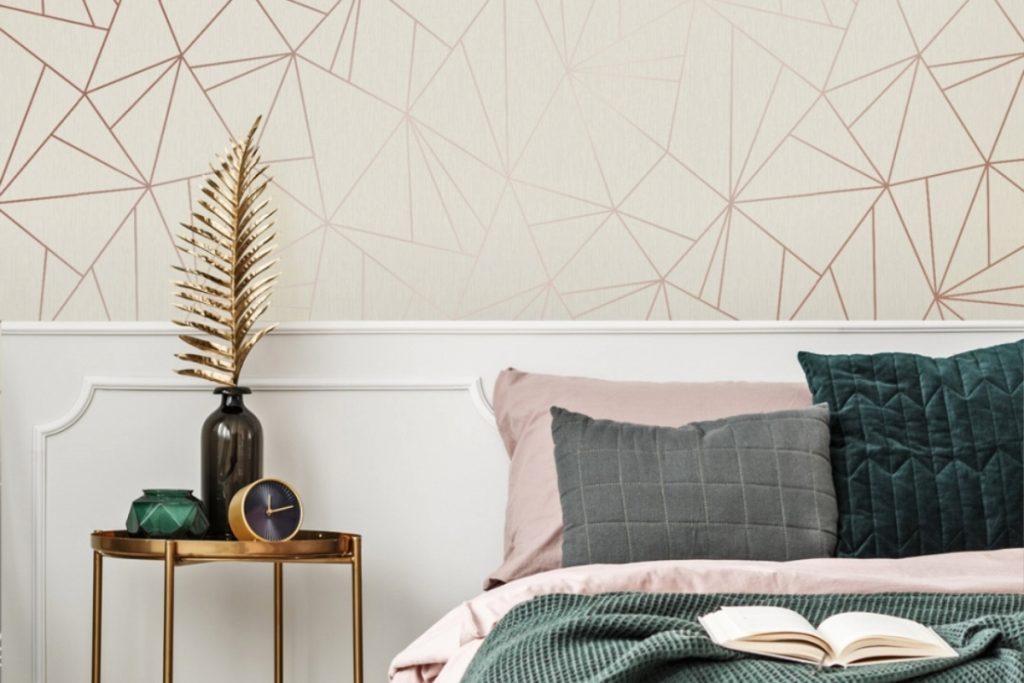 Tropical escape
Go all-out and bring the holiday feeling to your bedroom through wallpaper with vibrant green leafy patterns and statement exotic fauna prints, or keep it simple with your favourite jungle print – the choice is yours.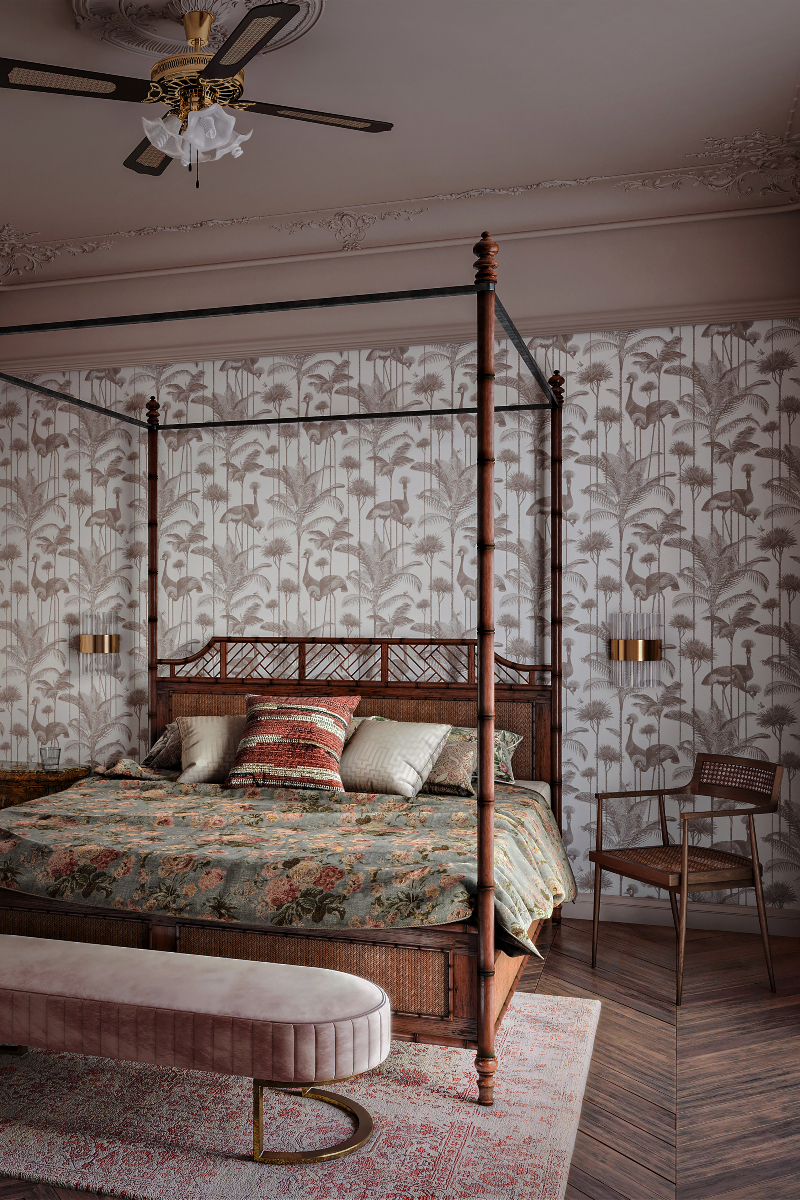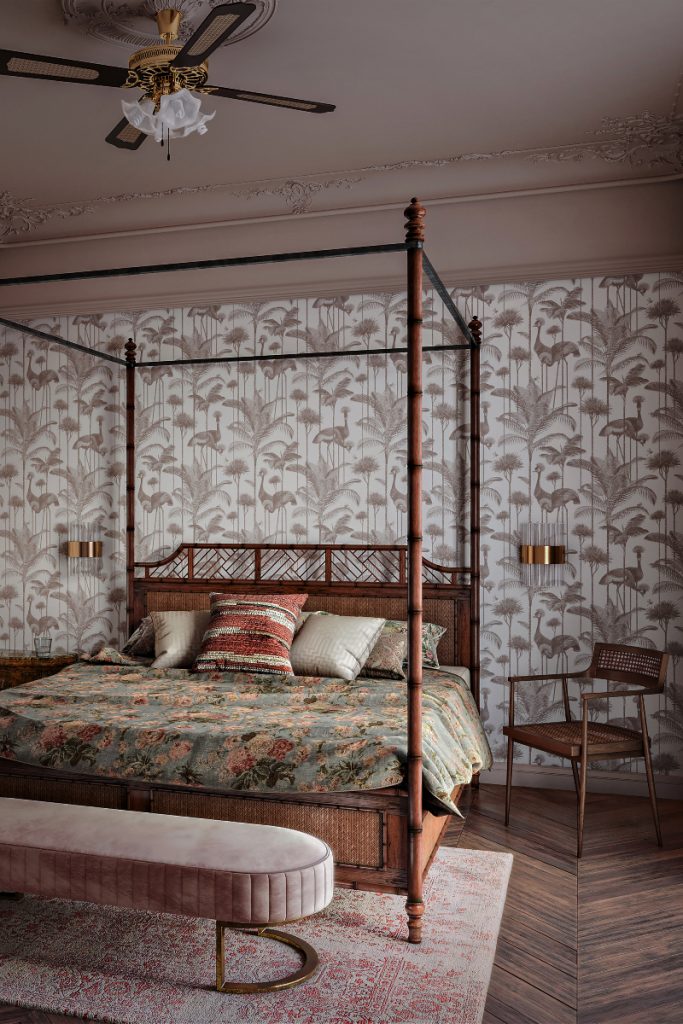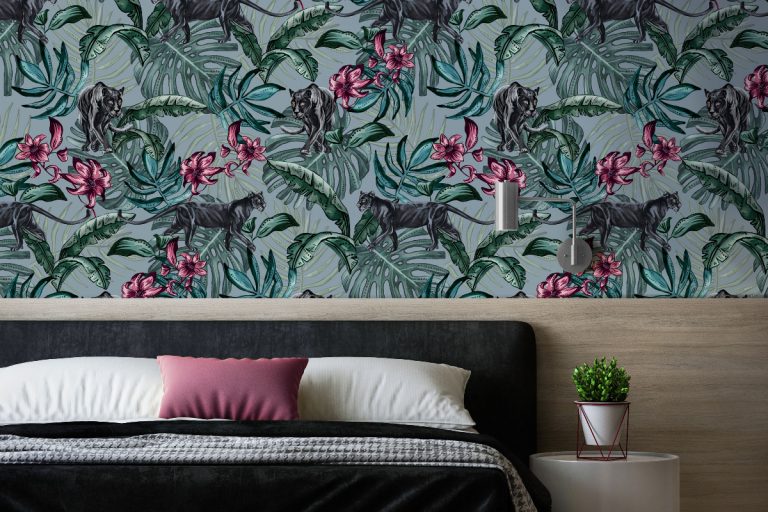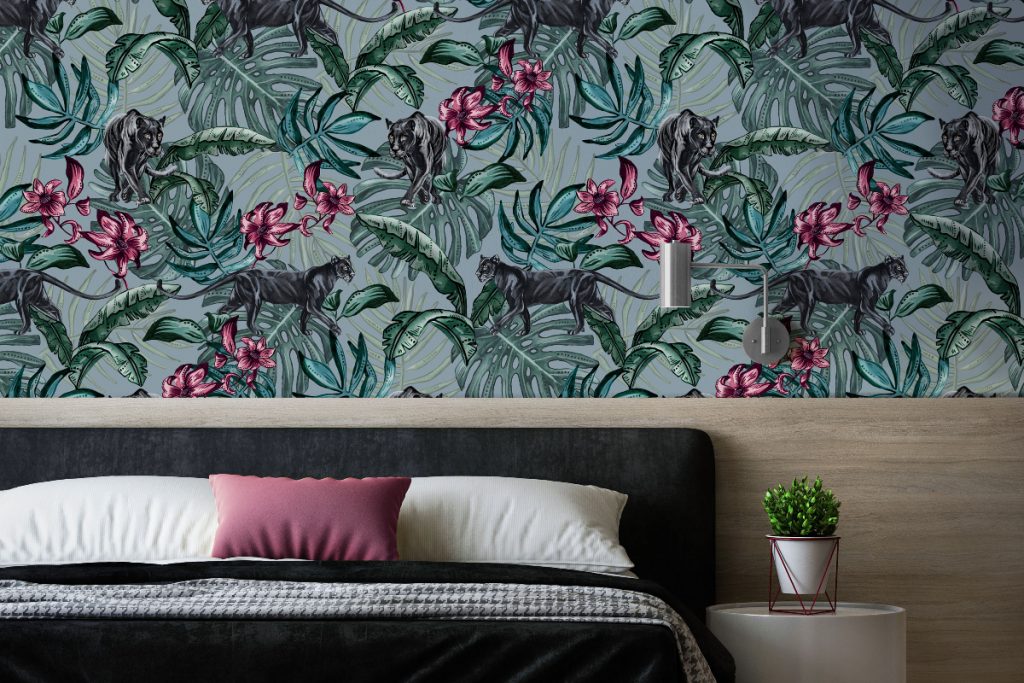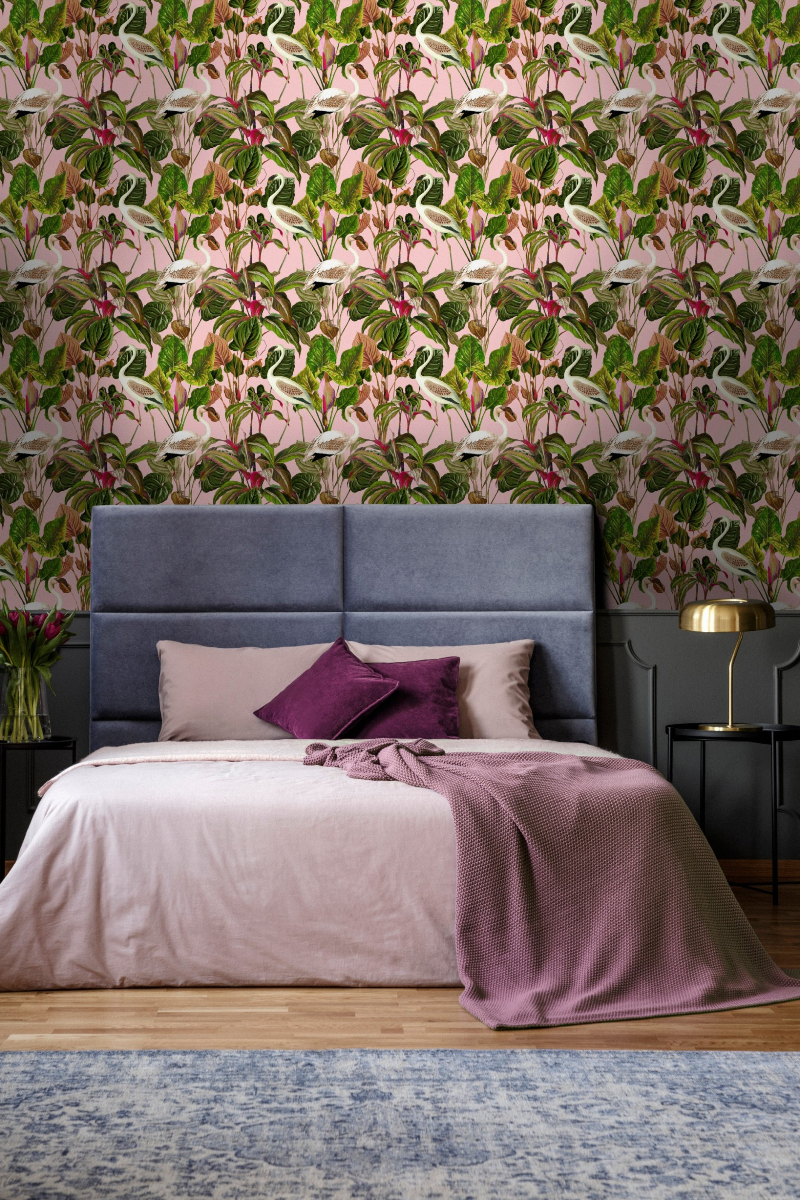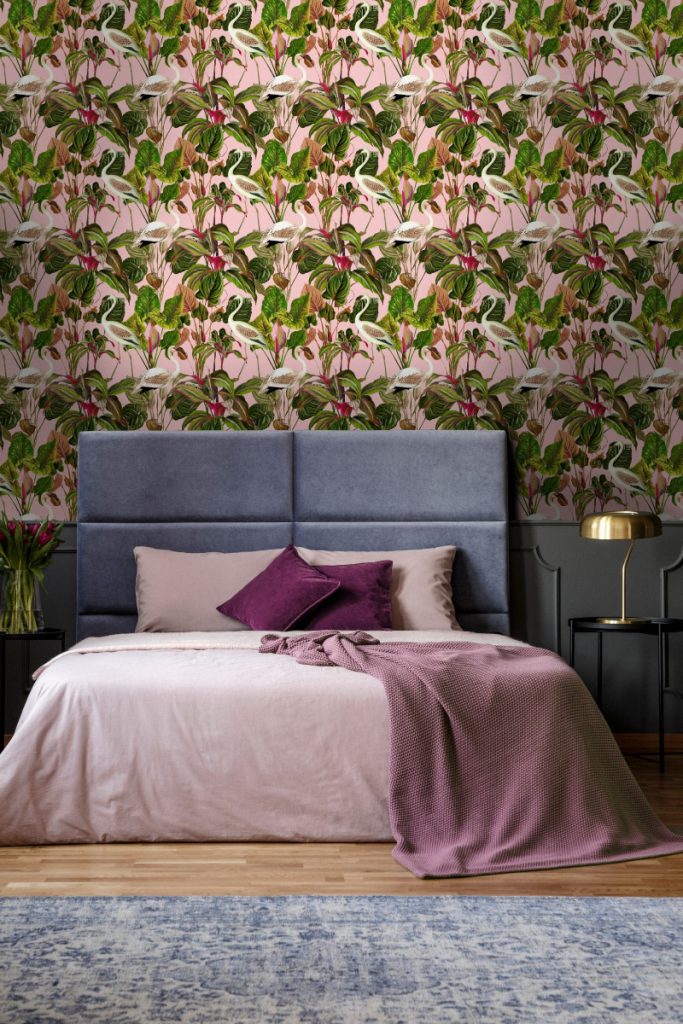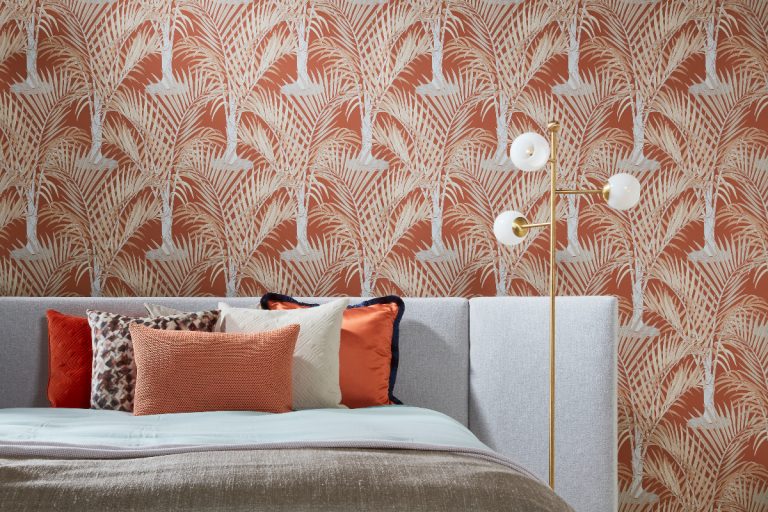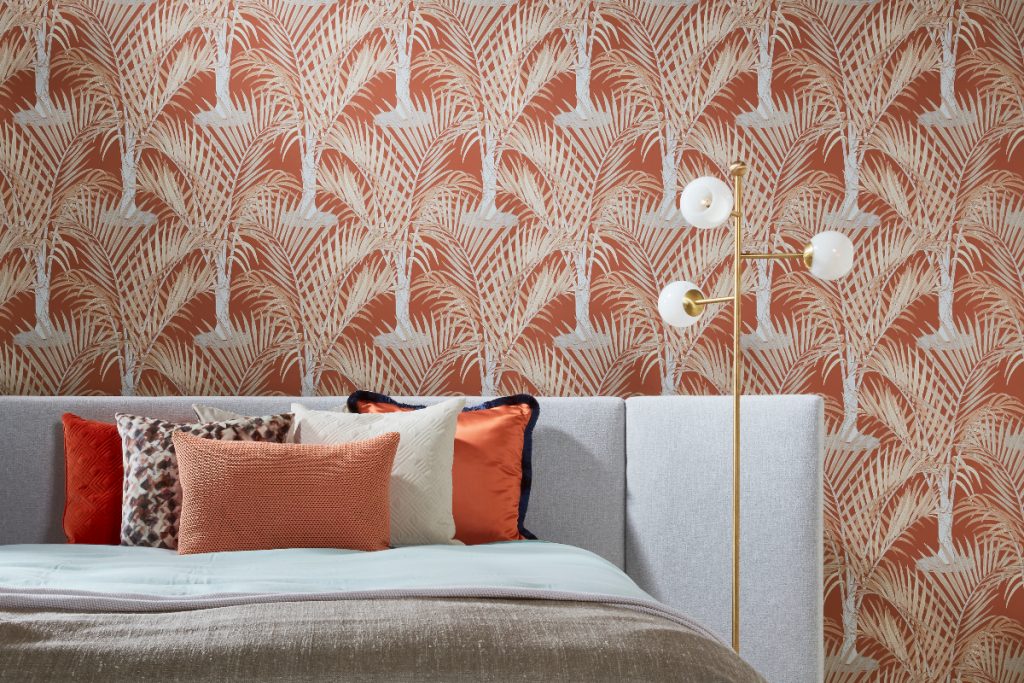 Vintage flair
Go for a sophisticated aesthetic with help from traditional wallpaper with soft floral and also feather motifs. Alternatively, opt for a classic structured Damask wallpaper print that takes you back in time.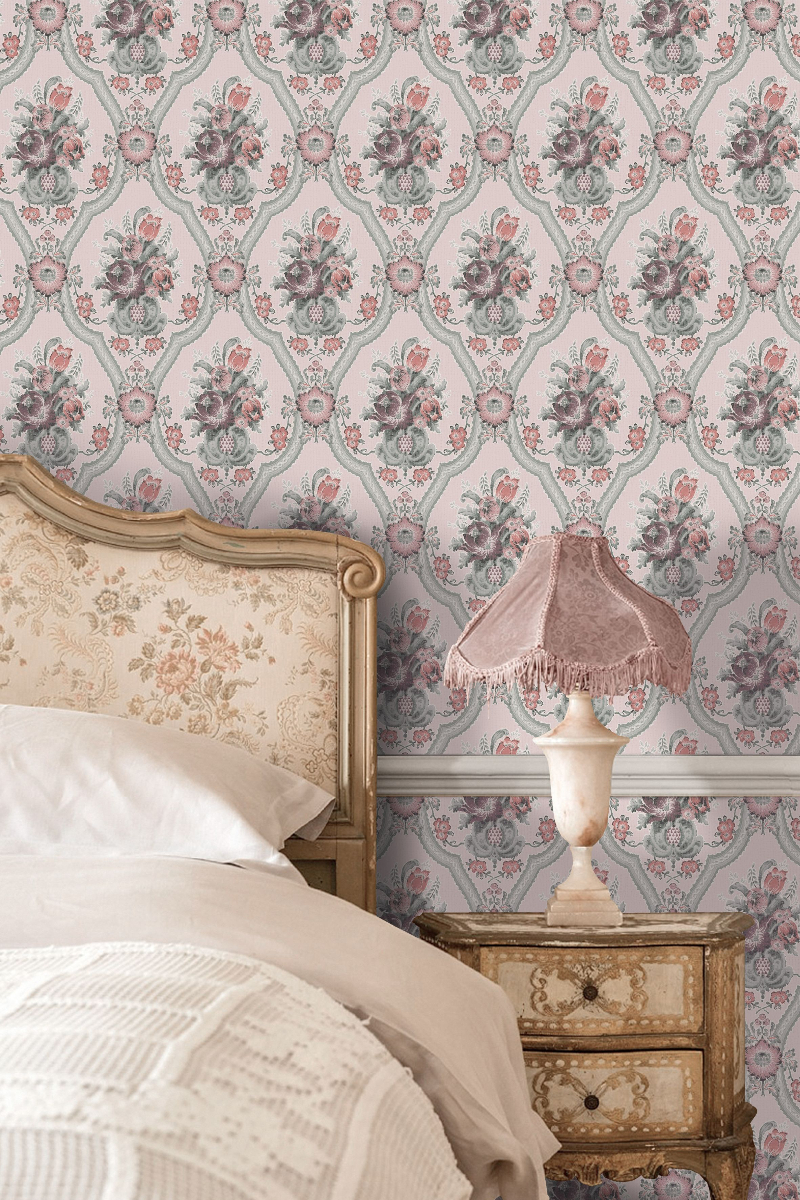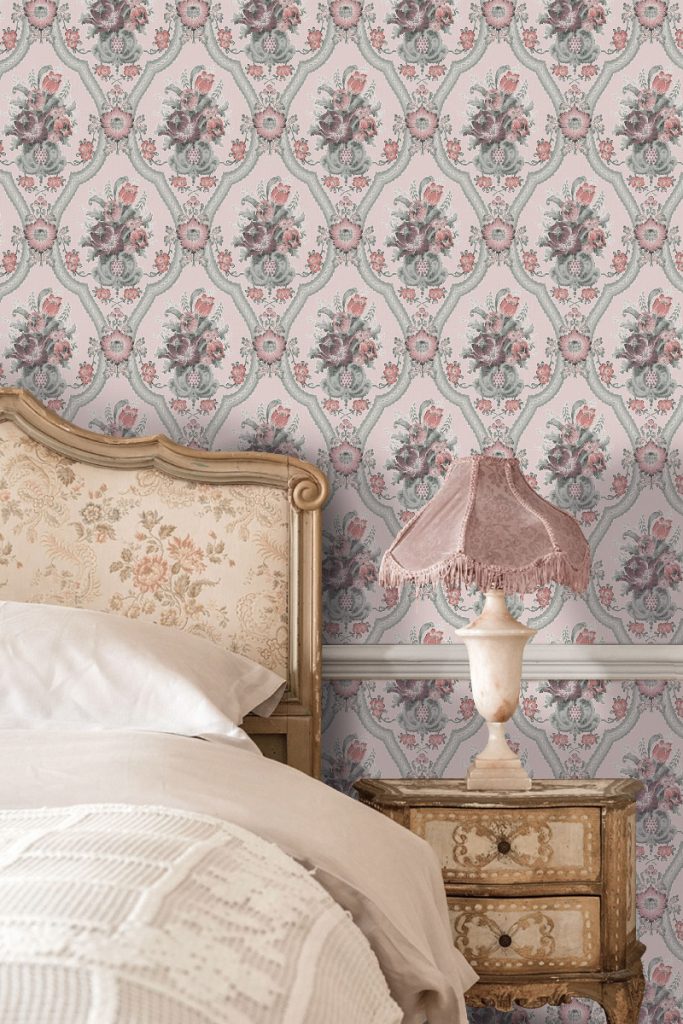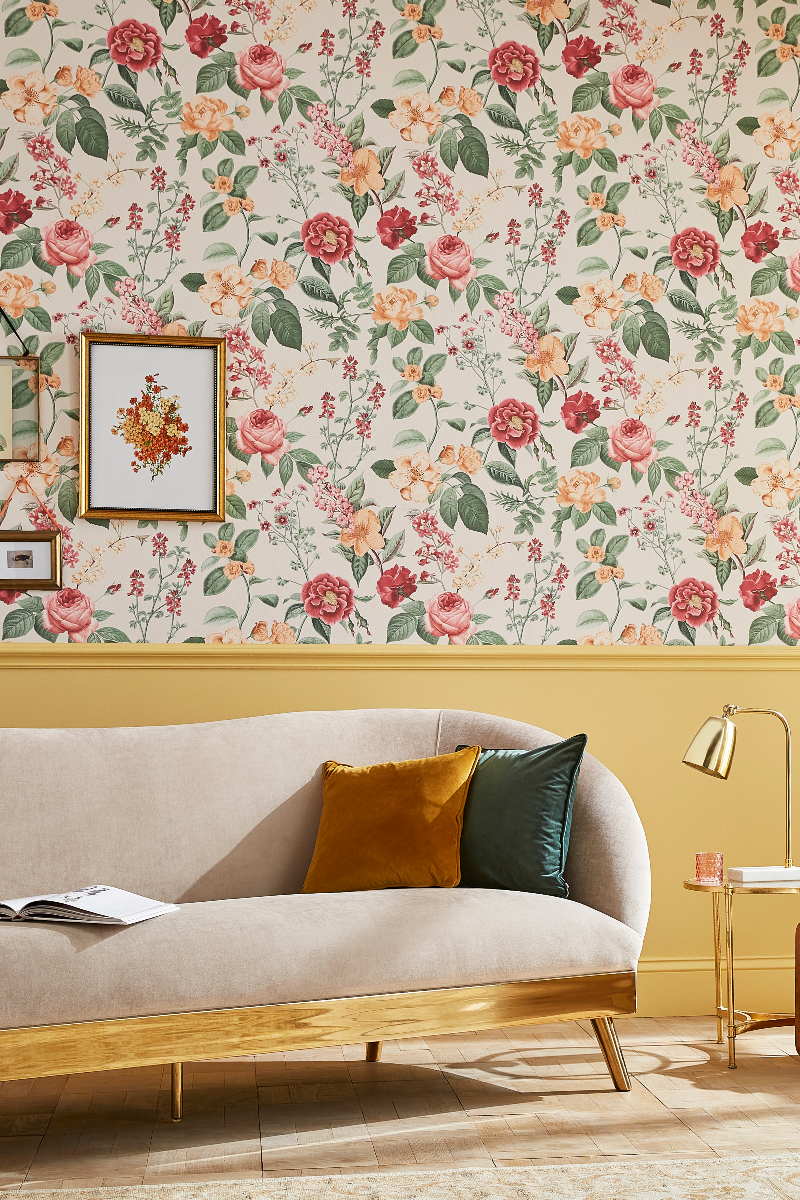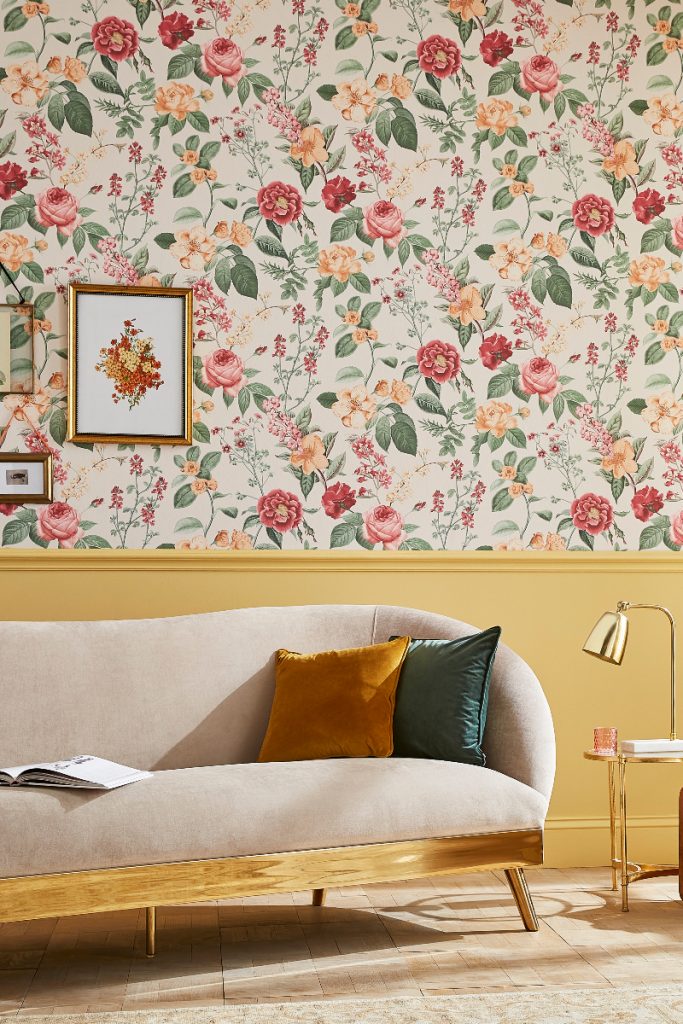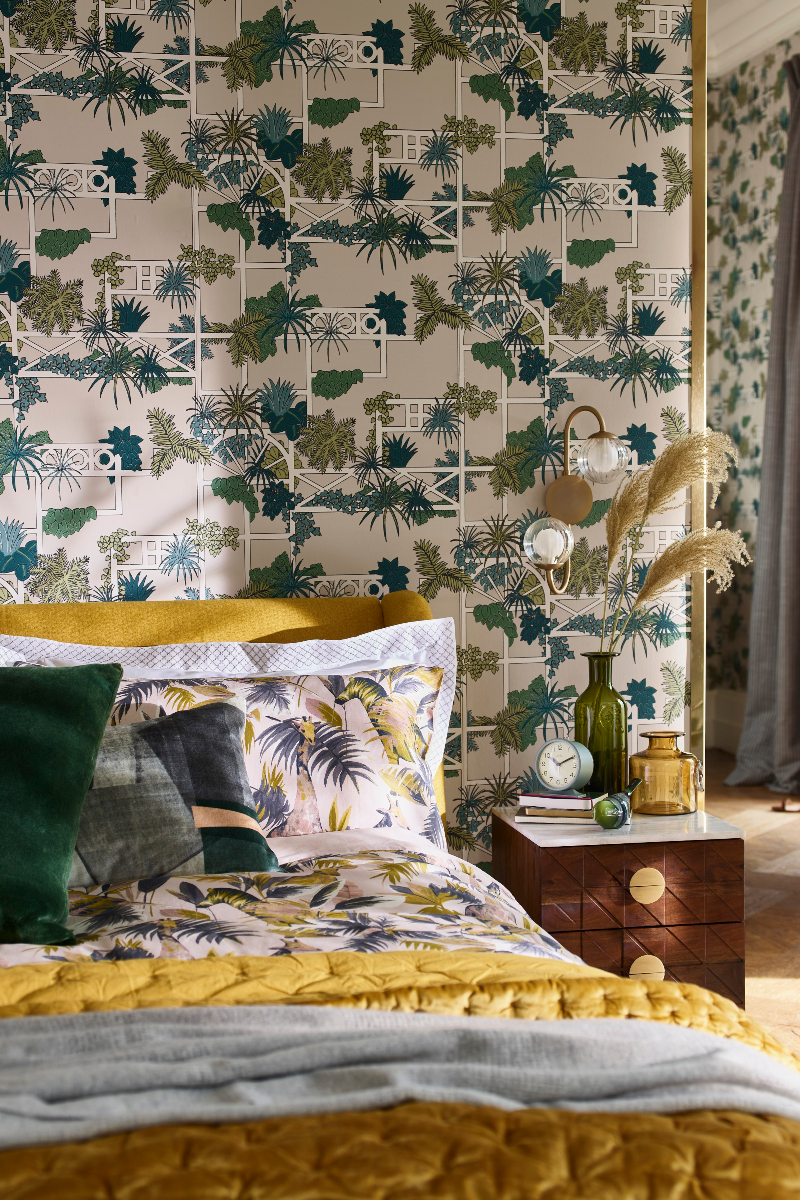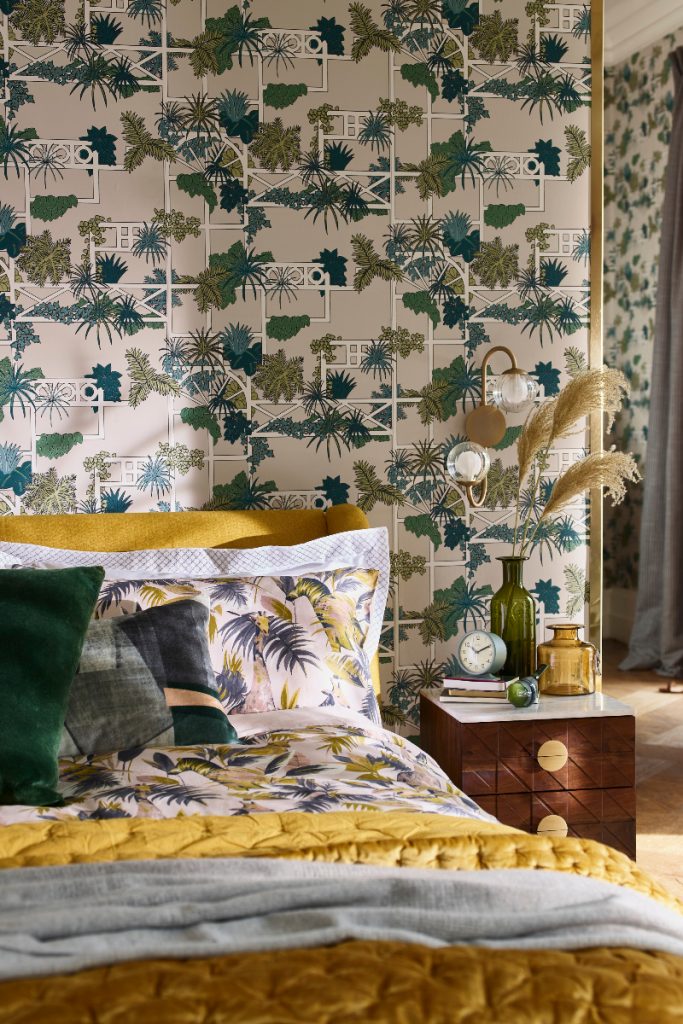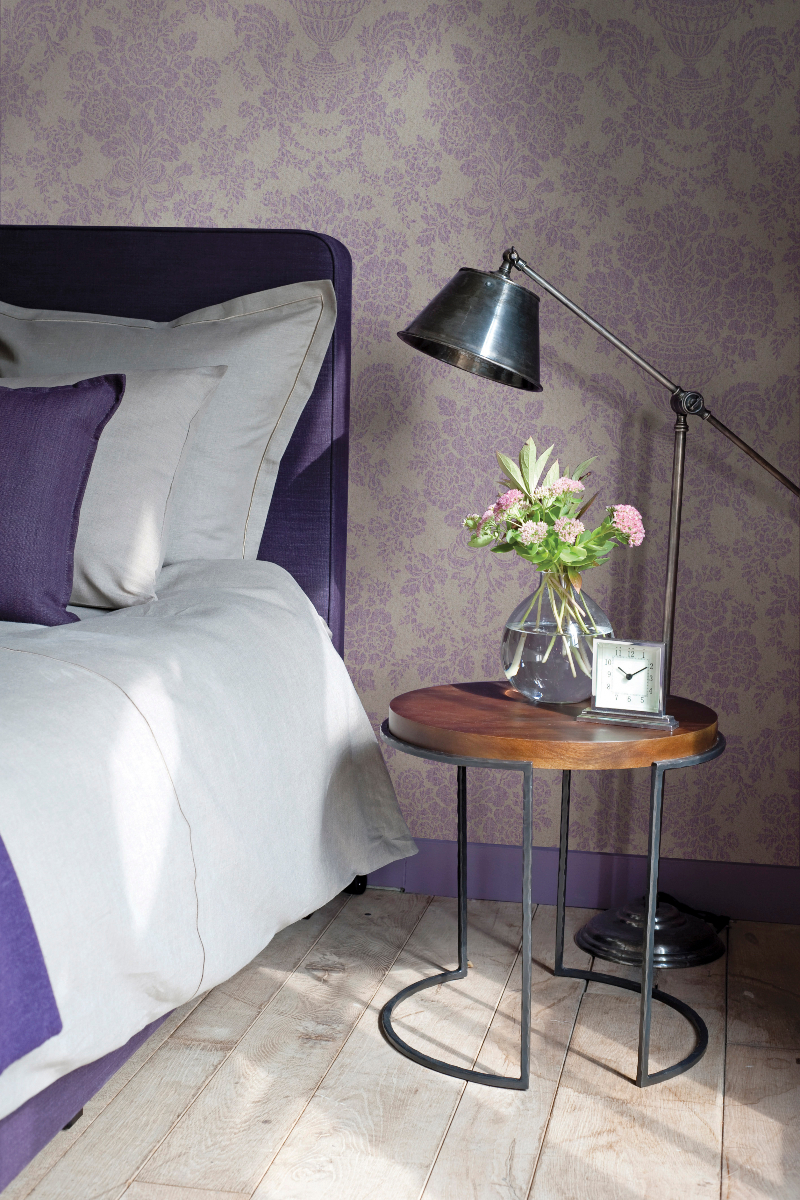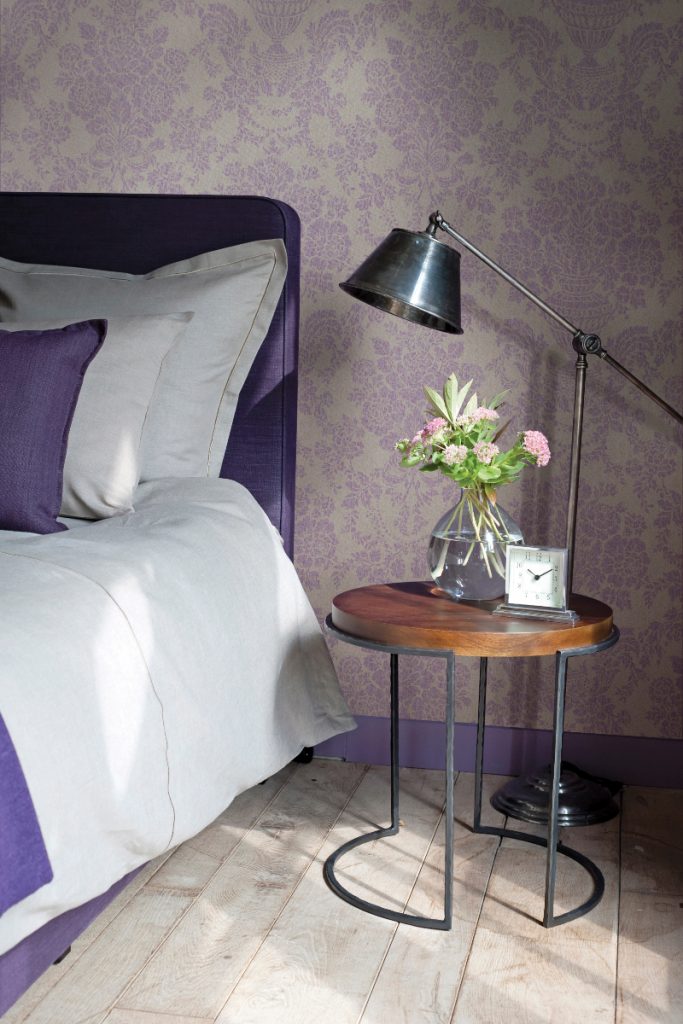 So, which of the latest wallpaper trends is your favourite? If you enjoyed this feature, you'll also like our piece on how to use patterned wallpaper.
About Post Author