Some people naturally love renovating. They get 'the bug' and go from house to house, taking on more challenging projects with each step. I think it's fair to say I am not one of them – although a small part of me wishes I was. Don't get me wrong, the fact that my husband, Marcus, and I have injected love and personality into a house desperate for some attention feels incredibly rewarding and I love showing family and friends before and after pictures.
We've converted a 1930s semi-detached house into a home, adding a cloakroom, utility, and open-plan kitchen-diner – which was great fun to design and now has to be my favourite room. So although I'm no natural at DIY, I certainly picked up some tips. In my final blog, I impart to you my top renovation tips.
Be prepared for the dust:

If you've followed my journey, you will know my absolute loathing of dust. When you renovate, there's a lot of it, from all sorts of jobs. And it gets everywhere. Taking up carpets? Dust. Removing tiles? Dust. If you need to stay in the house, I implore you – whatever room you're destructing, make sure the entrance is completely and properly sealed to minimise the spreading. Trust me, this will make the experience much more bearable.
Move out if you can: I very much advise you not to stay in your house if another option is possible. Do you have friends or family who will be happy to put you up? Or can you afford to rent or remain in your current home for a few months? If you relocate, you don't have to worry about the dust (win) – but your builders can be much more cavalier with dirt, won't have to work around your life, and can tackle multiple rooms at once, which can help speed up the whole process as well. That's exactly what we did – and the main building works were complete within six months. (Thanks mum for putting us up!)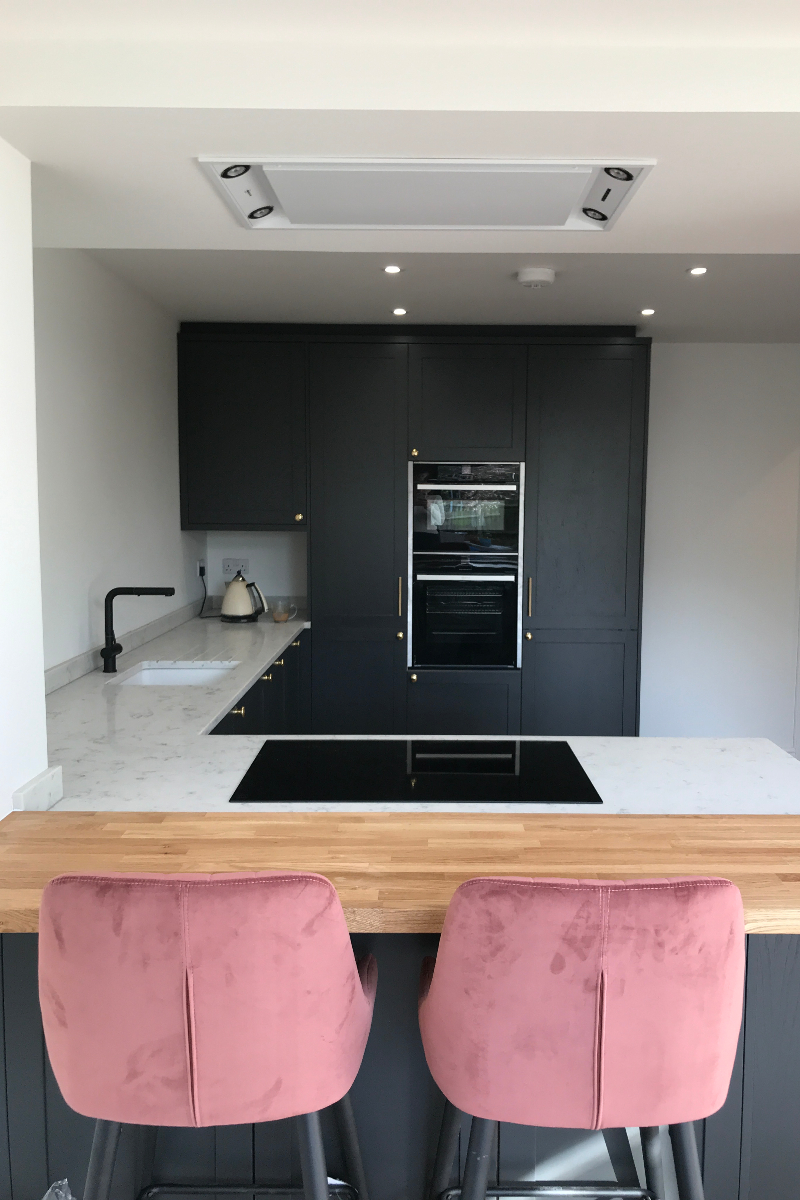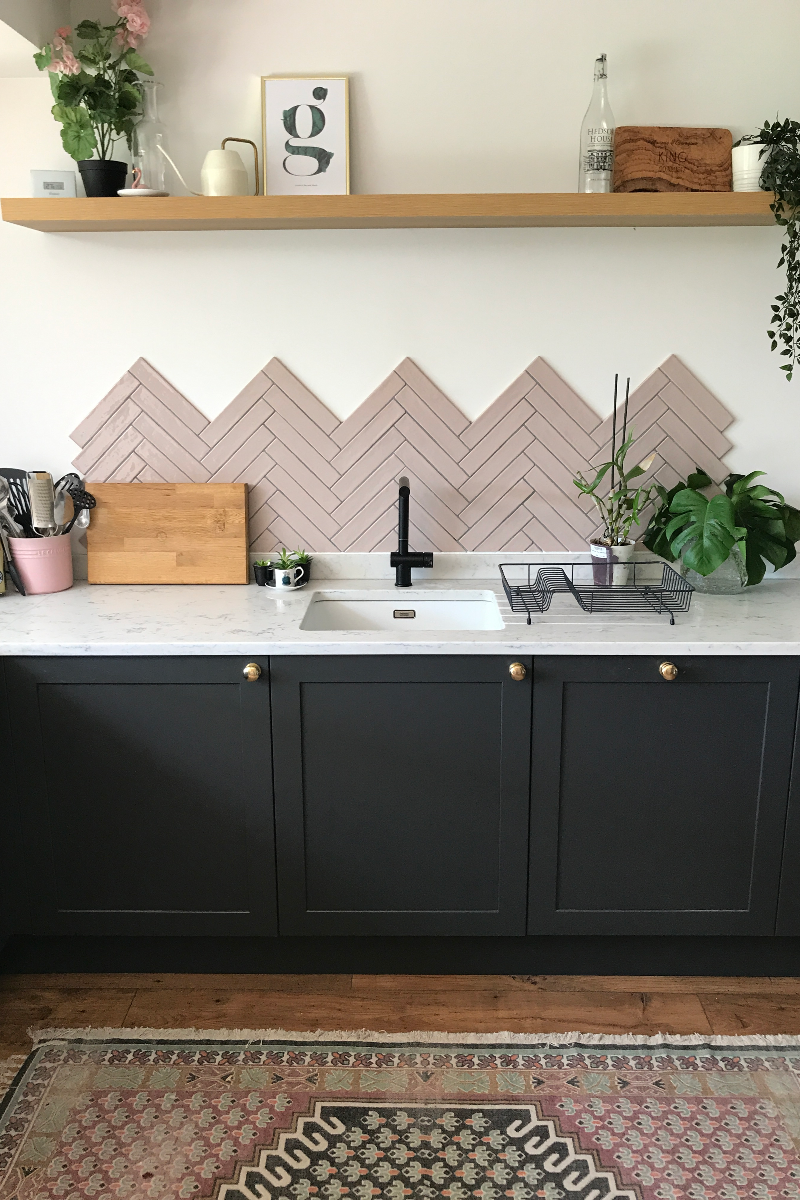 Do your research: The most daunting, trickiest part is making actual decisions. But looking around enough will certainly get you on the right foot. For example, fully investigate all the tradespeople you plan to use – from architects, builders, and plumbers to kitchen and bathroom manufacturers. Check they are certified with trade bodies, look at reviews, and visit their latest project if you have the time. We did this with the design and build company we used for the extension, which gave us the confidence to sign on the dotted line. Always get at least three quotes, too. Do the same for you décor: look at images online, in magazines, at friends' and family's homes. What do and don't you like? This will help in choosing anything, from kitchen cabinets to paint.
Don't panic: If you paint your wall and hate the colour, don't worry – it happens. Things sometimes don't go to plan and it would be a miracle if everything on a large project went accordingly. This is where compromise might have to come in. It's also why having a contingency budget of around 10% is key – it keeps your mind at ease. We found out our neighbours' foundations weren't at the correct depth, so had to spend quite a bit of our contingency pot laying a steel plinth which ensured their extension wouldn't collapse during our build.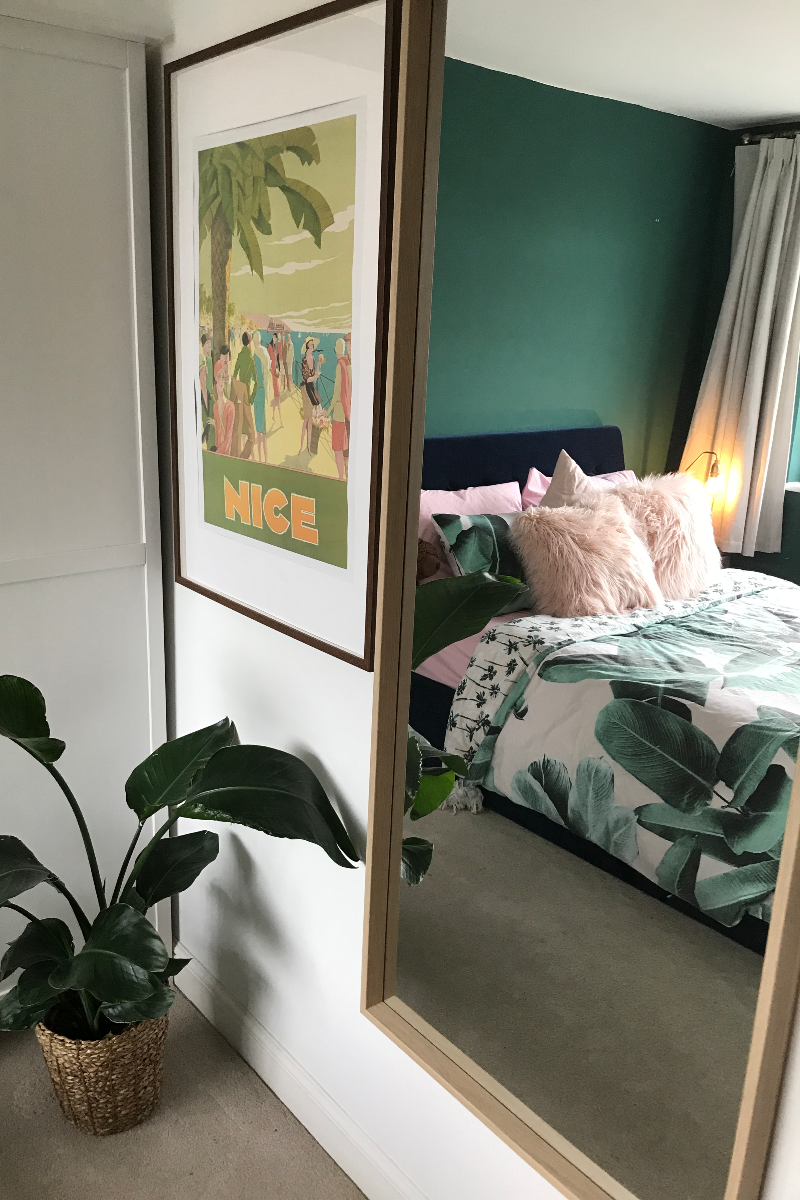 Take time to admire your result: Congratulations, you've reached the best bit: you can sit back, relax, and enjoy the space you've worked tirelessly to create – exactly what Marcus and I shall be doing for a long, long time. Before moving on to the next project, take some time to realise what you have accomplished. Renovating is not easy; it can certainly be stressful at times and heavy on the old purse strings. So give yourself a pat on the back – you did it!
It's been a pleasure sharing my journey with you. There's certainly a lot more to do, such as installing shutters, fitted shelving units and wardrobes, and fixing the garden the builders managed to pummel. If you'd like to keep up to date, follow my renovation journey on @newlywedandrenovating on Instagram – or catch me chatting to other renovators on @kbbmagazine. Otherwise, good luck with your own projects and don't forget to share your snaps with me using #kbbmag
Read more Newlywed & Renovating blogs in the series.
About Post Author