Over the last few months lots of things changed for me and my family, and our extension plans. We had an oil boiler breakdown halfway through the renovation and the surprise of having to replace all our windows. These two extras had eaten up all of our contingency budget – and more! Our original plans for the upstairs renovation had been to extend at the back of the house and create two larger bedrooms. But this plan would need to be shelved – at least for a while.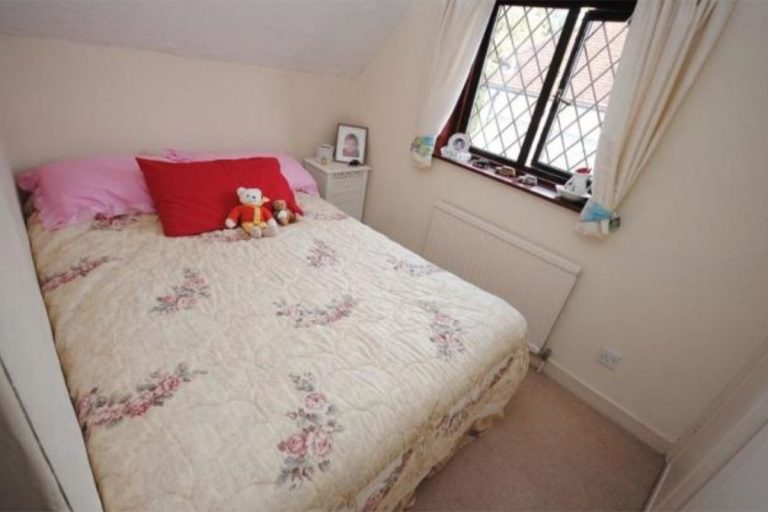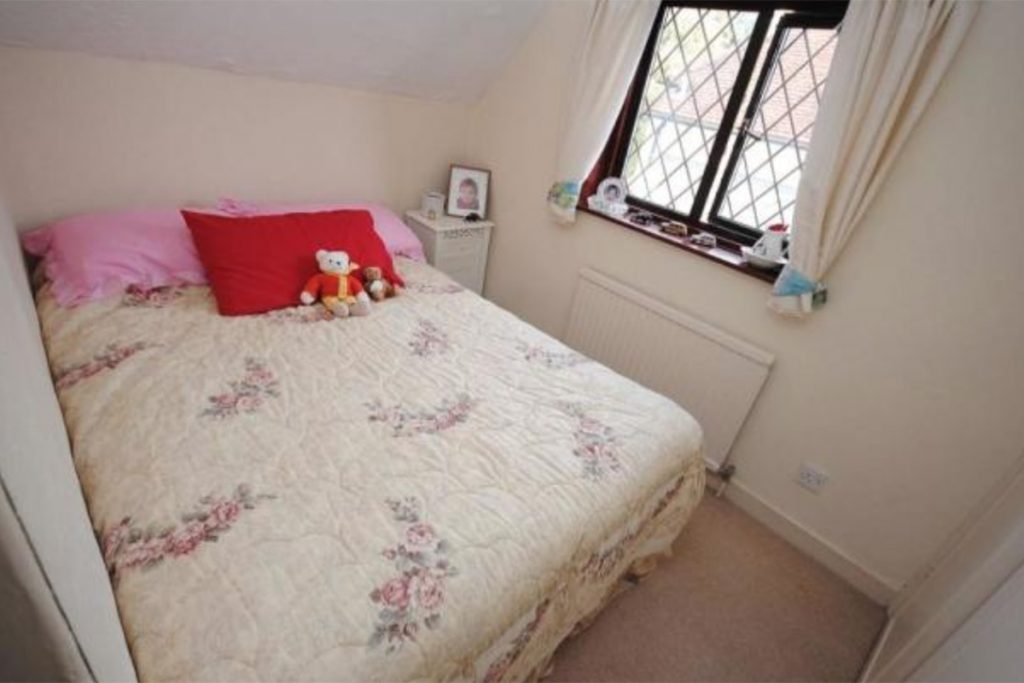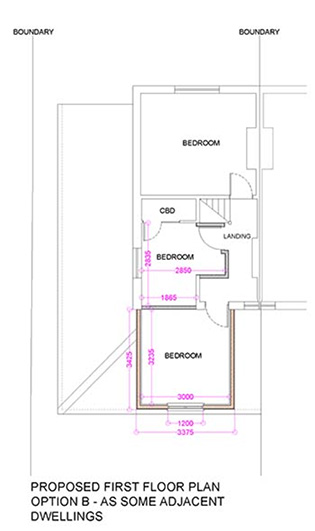 My youngest, Lewis, had almost outgrown his baby cot and was ready to move into a bed. But his bedroom was the tiniest box room and not even big enough for a toddler bed. So we would need a Plan B. Having parted ways with our original builder, we needed a new company for the upstairs renovation. For the first build (the utility room), our second option had been a local company (Power Construction Design and Build Services). They were slightly more expensive, since it was a company rather than a one-man-band. We had a good feeling about them and felt that they would be able to offer us more security for this build than we had previously had.
Rob, the company owner, came to see us and we talked through our dilemma. Our idea was to knock the two boys' rooms together and open up the eaves for some kind of storage in the room. We would also gain some of the landing space. Essentially, you would walk up the stairs and immediately to the left and right would be the bedrooms.
The new plans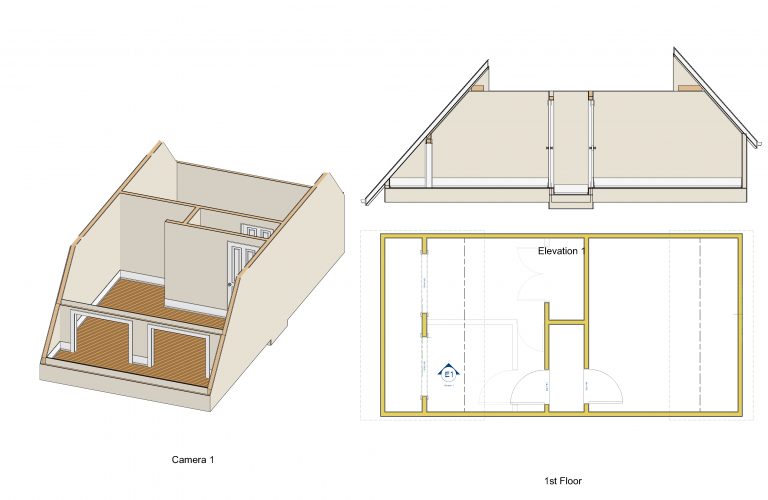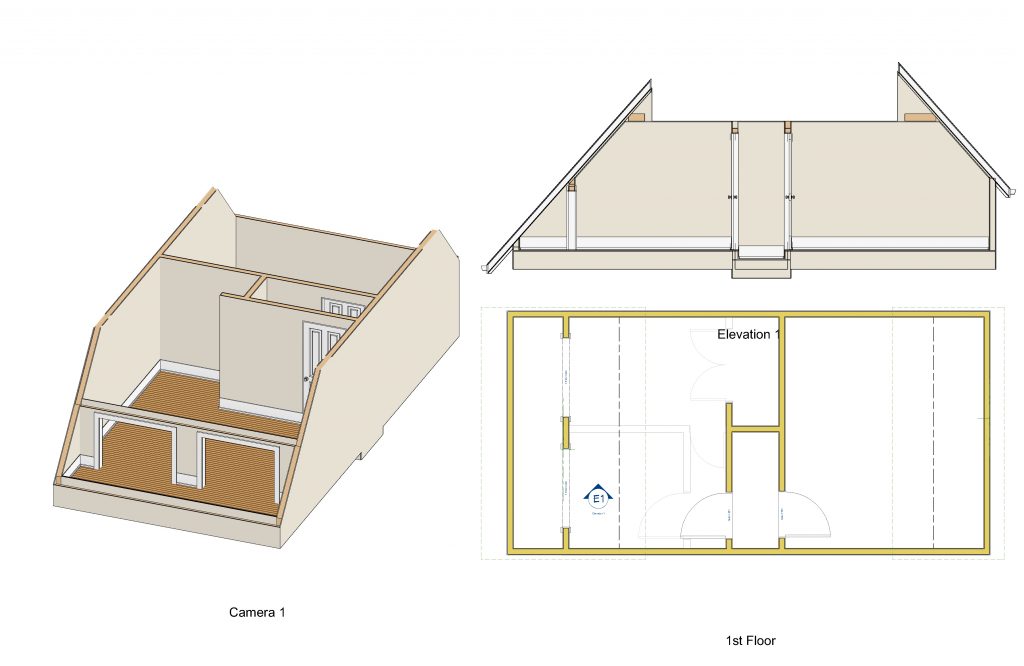 We were so excited to get started on the upstairs renovation and finally give the boys the room they needed. So Rob booked us in for the beginning of the year. I was impressed with the professionalism of the new company. Two builders arrived first thing on Monday and worked tirelessly to knock the wall through and begin opening up under the eaves. Again, we were living in dust – so much dust! The boys moved into our bedroom along with ALL their clothes, toys, cupboards and books. We slept on an airbed in the living room surrounded by more cupboards, clothes and furniture.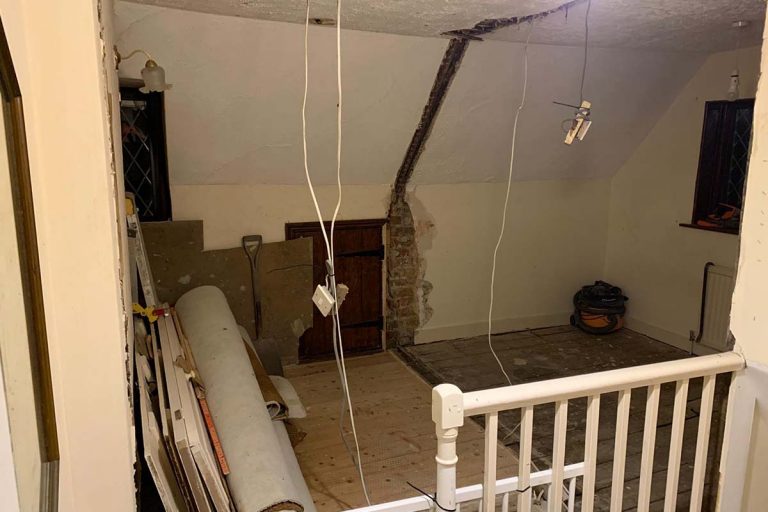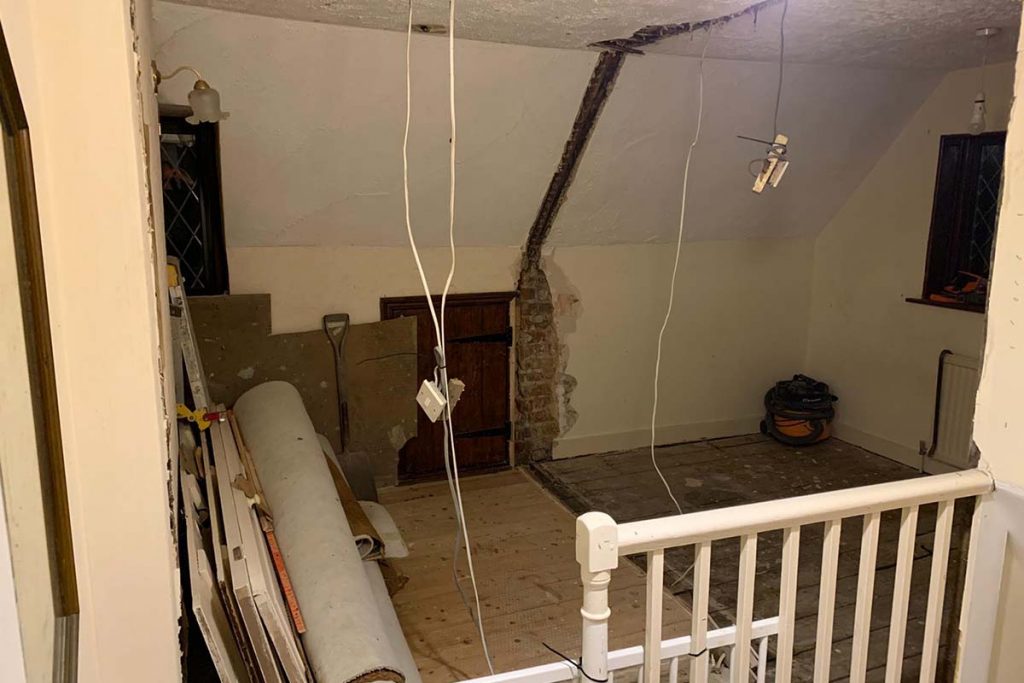 … and a new sleeping area for the boys
After a few days the builders started to build into the eaves. This space was so much bigger than I had expected. Then one day one of the builders said to me 'If I was a kid, I'd love to sleep in a den like this!'. I was sold, and after speaking to the boys about making this section into their sleeping area, they were too – of course. I can't imagine anything better when I was a child either.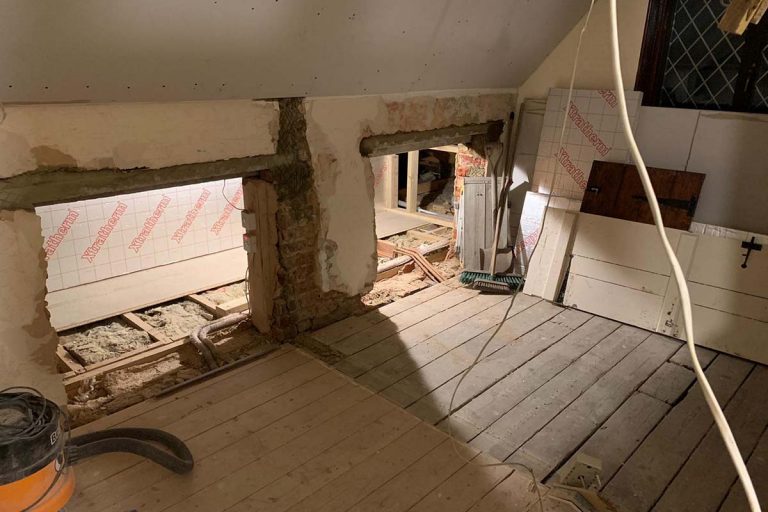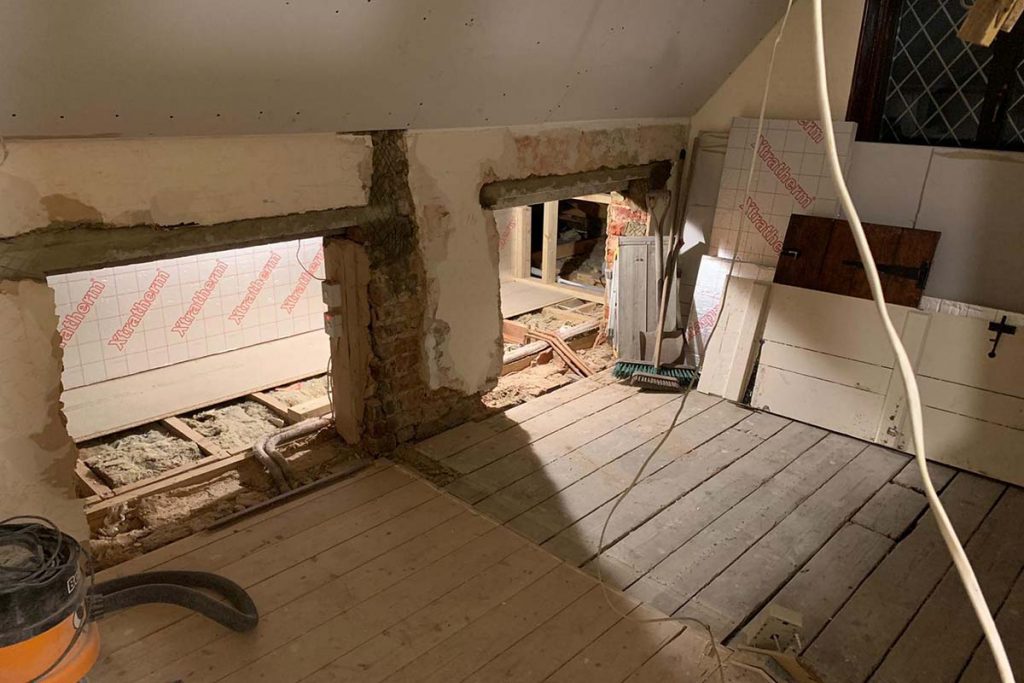 Next would be electrics, new windows and plastering, not to mention flooring, painting and decorating! We were so close to being able to give the boys so much more space and now we had the idea to move their sleeping area under the eaves they had so much more floor space too – it would be a fantastic playroom!
Read more First Time Renovator blogs in the series.
Featured image: We had to make some changes to our original plans to extend on top of the downstairs extension.
About Post Author