Welcome the January 2021 issue of Kitchens Bedrooms & Bathrooms magazine.
This month I am asking: why is it that parties always end up in the kitchen? No matter how big or small the gathering, it's the place to be. While I'm sure the proximity to food and drink may have something to do with it, it's definitely the room in the house that seems to draw people together to have a good old knees up.
While trends and the way our spaces are designed evolve each year, one thing that remains is the notion of the kitchen as the heart of the home. And although gatherings will no doubt be smaller for this year's festivities, they can still be joyous.
Making sure your kitchen is designed with family parties in mind is a good place to start. A social, easy-to-use, and comfortable room which has plenty of space for cooking, serving, and time together will mean it's great for the now and for when we can all have larger gatherings again. Who says you should only design a kitchen for entertaining for when crowds are allowed? I say create a scheme for you and your family first and visitors can share in the fun later.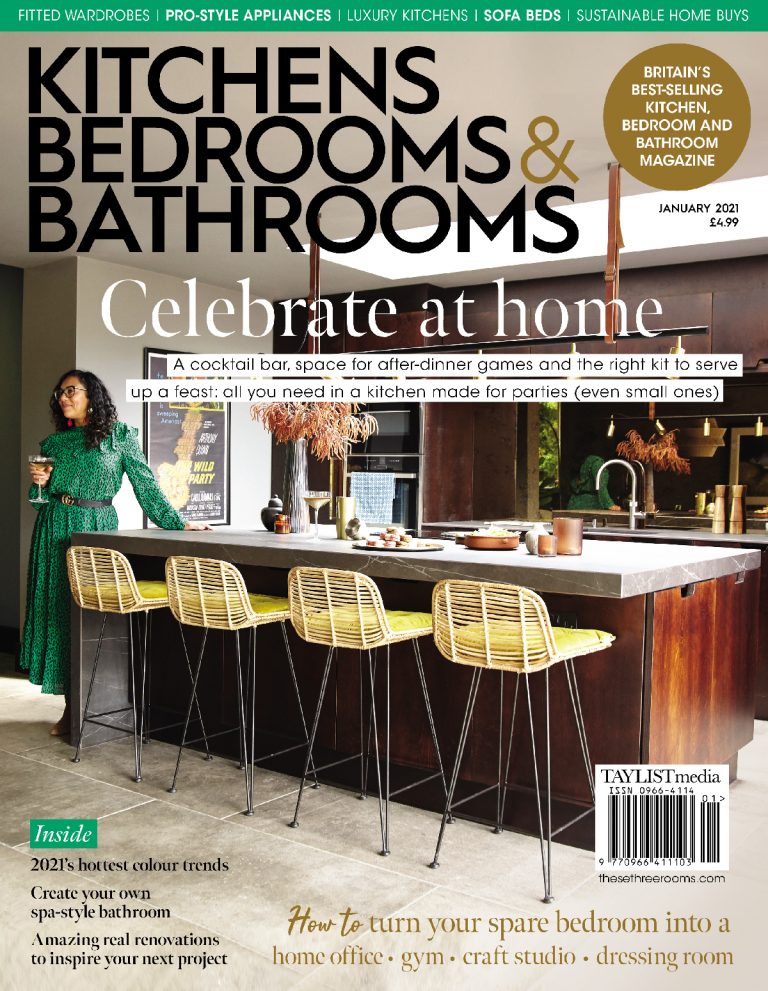 So, in the January 2021 issue of Kitchens Bedrooms & Bathrooms, the team and I have looked into what exactly makes the perfect kitchen for parties and have come up with a recipe for success – including appliances that will make cooking more efficient, how to ensure there's enough room to serve and eat, plenty of spots for games and after dinner snoozes, and this year's must-have: the home bar. The ever-popular drinks trolley has gone bigger and the trend is now to incorporate a larger, built-in solution complete with wine unit, shelving for spirits and glasses, a mini fridge and ice store, plus a sink.
Think all you'd need for your perfect at-home cocktail party and go from there.
We've also delved into what other trends to expect in the new year, so discover which colours we've got our eyes on, plus read on for pages of real home
inspiration and advice to get your renovation going.
All that's left to say is the team and I wish you a very merry Christmas, however different it may be. Where will I be when the big day rolls around? Cooking up a storm and singing along to those festive hits in the kitchen, of course.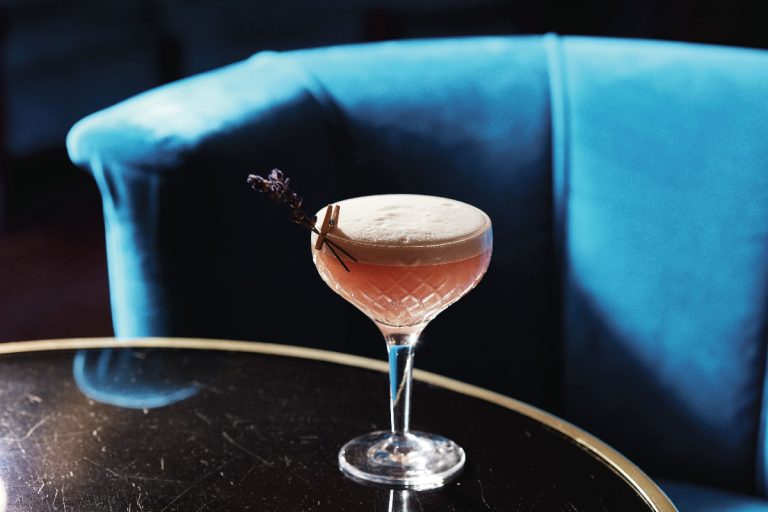 Download your copy on the KBB Magazine app, via Readly or buy your copy in store nationwide. Don't forget to tag @kbbmagazine when sharing your photos of the issue and use #kbbmag for a chance to feature.
Speak soon!
Lindsay
About Post Author