Which multi-cooker is right for you? It's a big question – after all, look around social media, and you might have seen one particular appliance trend slowly take over your feed.
The humble multi-cooker is crazy on-trend this season. Over the last weeks and months, more and more people seem to have acquired one of these handy helpers.
And it makes sense. As we come out of lockdowns and return to our busy lives, meal preparation is increasingly important again, not only for busy office days. As someone forever yearning for a rice cooker, I won't lie: I've been eyeing up one of these.
But what's out there? And what can these appliances do?
I've taken a bit of a deep dive to bring you some of the latest designs. Ready?
Is there anything I need to know about picking a multi-cooker in general?
Before you buy a new appliance, take a look at your cooking style and, crucially, at the meals you like to prepare. If you cook a lot of rice and grains, it makes sense to pick a multi-cooker that specialises in this. However, if you're an all-rounder, a machine with all bells and whistles is likely to be better for you.
Also consider how much worktop space you have. It's all well and good going for maximum functionality, but if you don't have anywhere to keep your multi-cooker, it kind of defeats the purpose.
So choose a cooker that's the right size for your space, or see whether you can keep it in a breakfast cupboard. Either way, easy accessibility is key, or you might find yourself not using the appliance as much.
So, what's out there in the multi-cooker arena?
Well, I'm glad you asked. Here are some of the latest multi-cookers – and of course, there are plenty more out there.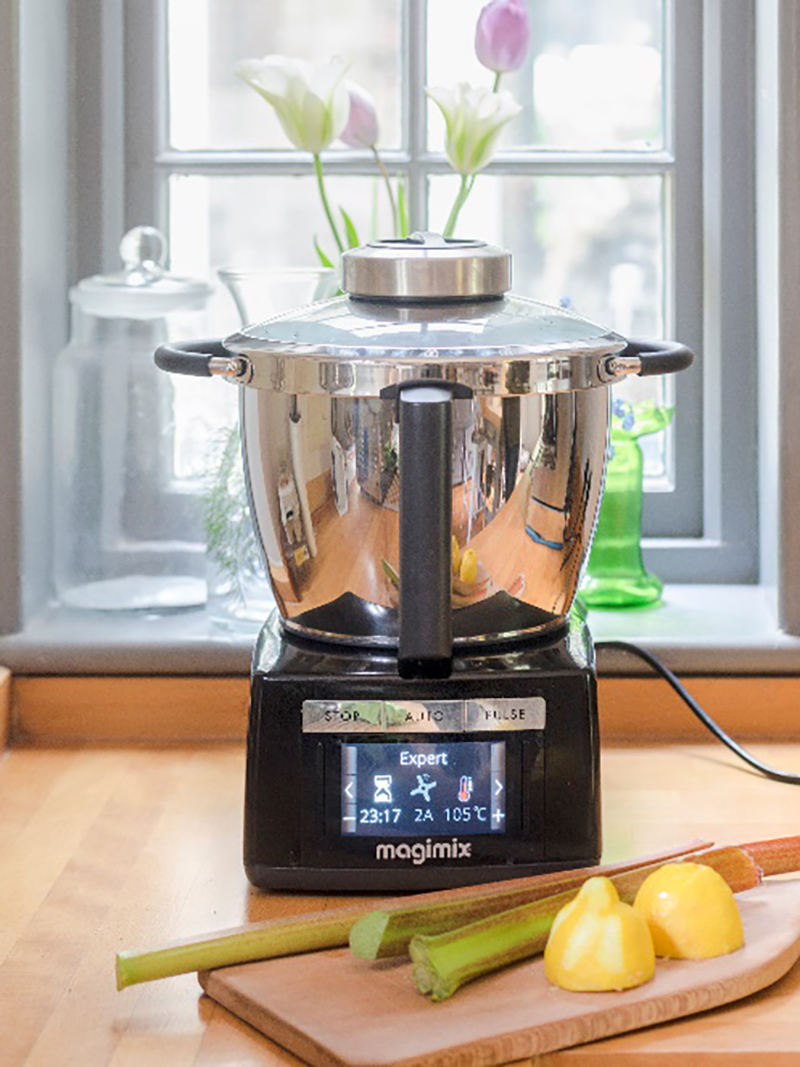 Starting with an all-rounder, this multi-cooker looks like it can do everything. Don't believe me? It combines a mixer, food processor, digital scales, and blender with a two-layered steamer, slow cooker, soup maker, and a warming and proving oven (yes, really!), all in one appliance. Not only that – its auto-rinse programmes makes washing up easy, too. Magimix's multi-cooker has been designed to chop, slice, grate, steam, sear, brown, simmer, stir, blend, and knead, which is a whole *load* of kitchen tasks. A generous 3.5-litre bowl allows you to prepare and cook food for larger groups, and its dedicated thermo bowl allows the appliance to keep dishes warm for up to two hours. And as if all of that wasn't enough, it also has a 'simmer & stir' option for hands-free cooking, as well as a smart induction feature.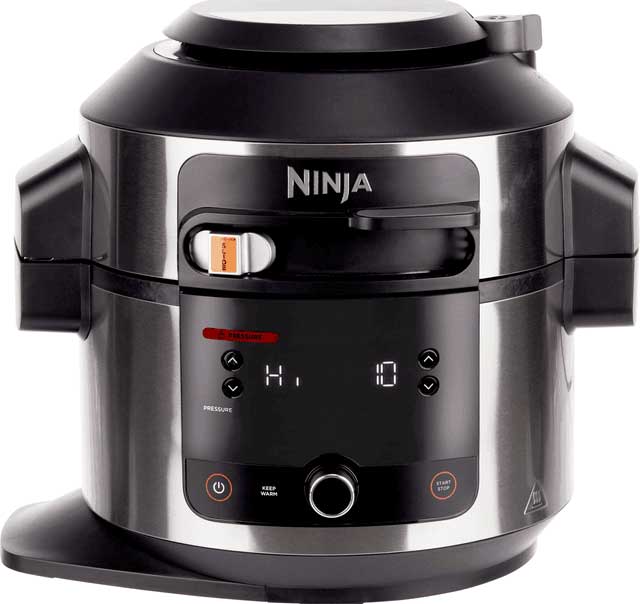 Equipped with a generous 6-litre bowl, this appliance may be called 11-in-1 – but it actually has 13 functions. Aside from the classics like cooking, grilling, and steaming, it can also dehydrate, sauté, and even air fry. Its slow cook function is ideal for making rich stews and preparing succulent meat dishes to wow your guests. This multi-cooker is great for making all types of bread, too. After something sweeter? It lets you bake cake and fruit pies in it (other desserts are, of course, possible). Once you're done cooking, the keep warm function makes sure dinner won't be cold, even if you still need to wait for guests to arrive.
More great multi-cookers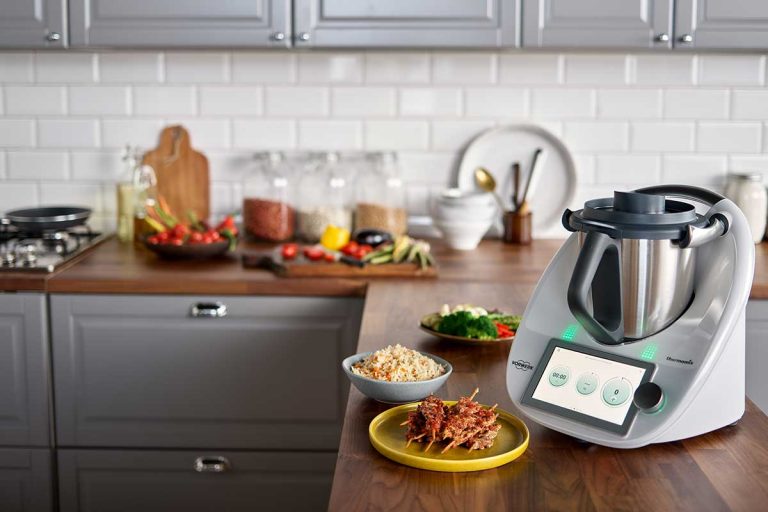 Vorwerk's multi-cooker is another 'do it all' superstar, which can replace up to 20 appliances. This superstar can weigh ingredients with an accuracy of up to 0.1g – and from then on, it's full steam ahead. It can chop, beat, blend, whip, grind, knead, mince… and that's before you even start cooking. New for this model are a sous vide function, alongside slow cooking, a rice cooker mode, a thickening programme for sauces, and a warm-up setting for reheating meals and preparing things such as baby food.
That's not all (as I said – 20 appliances): it can also ferment, if you want to make your own yoghurt, and has a dedicated egg boiling programme. When it's time for clearing up, a pre-cleaning function makes getting rid of sticky messes – think yeasted dough, my absolute nemesis – easier, too. Equipped with Wifi connectivity, the Thermomix also features the Cookidoo recipe platform, which has more than 60,000 meals at hand. Access it through the large touch screen, and the appliance will guide you through the process. Smart, right?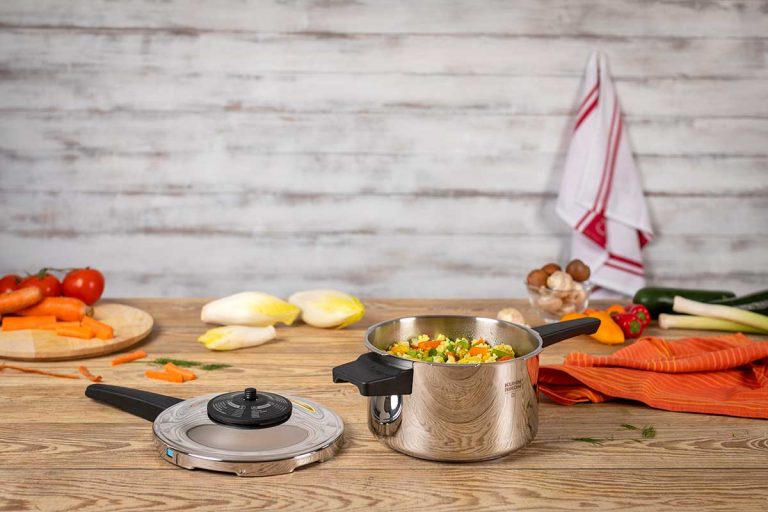 Taking a more classic approach to multi-cooking, this stylish cooker is an alternative to countertop appliances. It's ideal for preparing lentils and other pulses, root vegetables, meat, fish and even most fruit. Pressure cookers are up to 70% faster than traditional cookware, so you'll save heaps of time – and energy. The Duromatic has two pressure settings, depending on what you're preparing, and is equipped to suit older recipes too.
Featured image: Thermomix TM6, £1149, Vorwerk.
Enjoyed this feature? Why not read my guide to sustainable appliances.
About Post Author