There's no denying it: open-plan living is incredibly popular. It seems like everyone has one of these large, minimalist spaces, don't you think?
So, what would you think if I told you we're seeing a shift away from open-plan living to something more defined?
Because yes, that's really what's happening. I'm not talking about going back to constrained rooms separated by firm walls, though, don't worry.
Instead, clearly defined spaces – broken-plan spaces – are gaining momentum, creating designs that combine the best of both worlds: a wide, open feel and distinct, multi-functional areas.
How can we achieve this 'rooms within the room' approach, then?
Here are some of my favourite top tips to make your take on the new open-plan living design a success.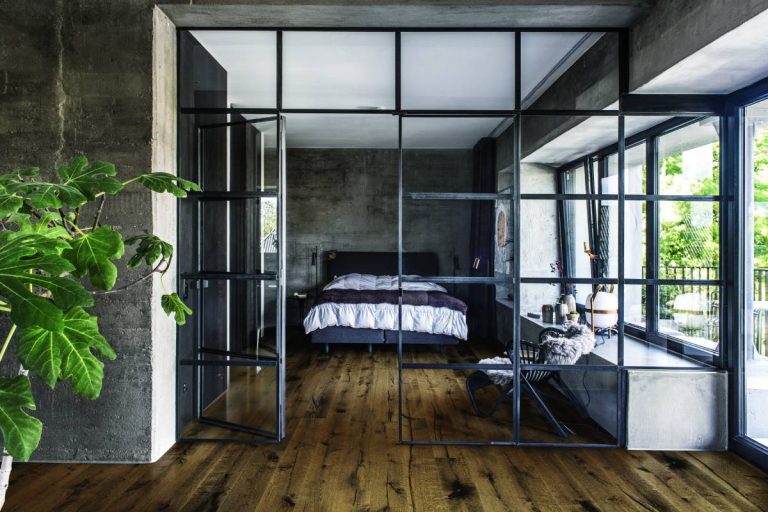 Use furniture to zone the space
Open-plan rooms are lovely and airy, but that also means they can easily feel too vast and cold, simply because they're quite big – but that's usually not what we want in our homes.
Dividing the scheme into separate zones is a must for a cosy, intimate space, as Ivanka Kowalski, founder at Ivanka Kowalski Interior Design, told me when I asked for her advice.
"It's important to get the balance between dividing and uniting the space right," she said.
"To keep design continuity – so all areas work together as one space – it's best to use a limited palette of materials, textures, and colours that run through the entire design. Then, pick furnishings to break it up into series of 'rooms within the room'."
She recommended rugs and corner sofas for the living area, or an island to mark the cooking area in an open-plan kitchen-diner.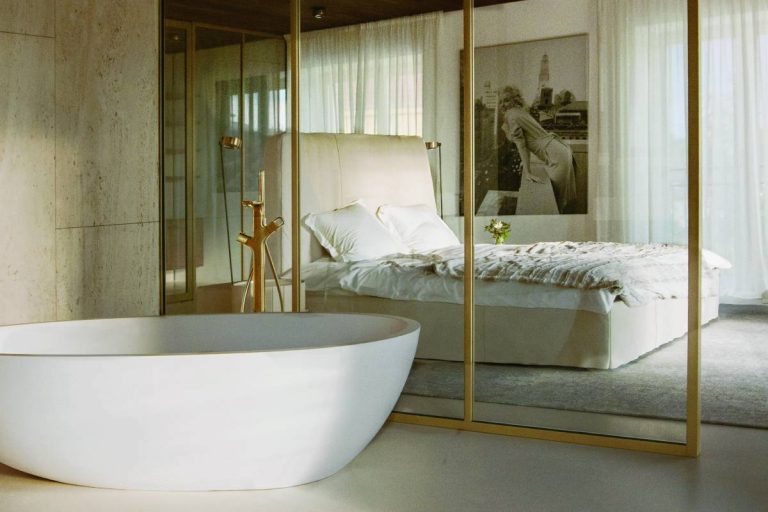 Use internal glazing to break up the open-plan feel
Think about it: how amazing does a New York-style loft with steel-framed glazing instead of walls look?
Choosing this zoning option is a great way of allowing light into darker areas of your home – think hallways, or a windowless ensuite – while still creating separate zones.
Beth Dadswell, founder at Imperfect Interiors, is also a fan. She told me it's a great idea for an open-plan loft master suite, for example: "A wall of half-height glass with wooden panelling below for privacy will allow both spaces to feel brighter and means you can keep the steam and noise out of the sleeping area."
But she also has a word of caution, as glass can feel cool.
"Particularly at night, when it will look black – so before you add plasterboard, remember to factor in a track recessed into the ceiling for a curtain," Beth told me. "And don't forget to include plenty of storage as you will need to keep any glazed rooms really tidy – everything will, of course, be on view."
Use shelving to separate areas
As you may have noticed, creating this new kind of open-plan scheme is all about adding a sort of wall… without actually building walls.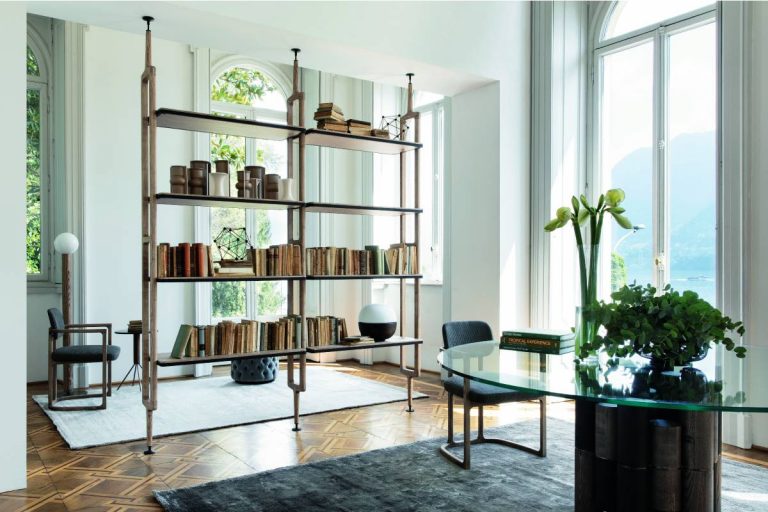 Shelves come in really handy, then, as Rafael Borrego, co-director at RB12, pointed out, because they create a clear divide but won't disturb the layout.
Of course, clutter can be a challenge – but that's where design comes in.
"Consider including a couple of closed sections. These don't need to be in a traditional layout of drawers and cupboards at the bottom or top – many shelving systems that are available today allow you to randomly allocate areas," Rafael told me.
So if you have lots of large-format books, or maybe tall vases, you'd like to display, a flexible option will be ideal – plus, if your taste or needs change, you can always easily update your shelves, too.
Use flooring to break up your open-plan space
Who said you had to use the same flooring throughout your scheme? Yes, it looks nice and uniform, but choosing a different option to visually separate zones from each other doesn't mean compromising on design.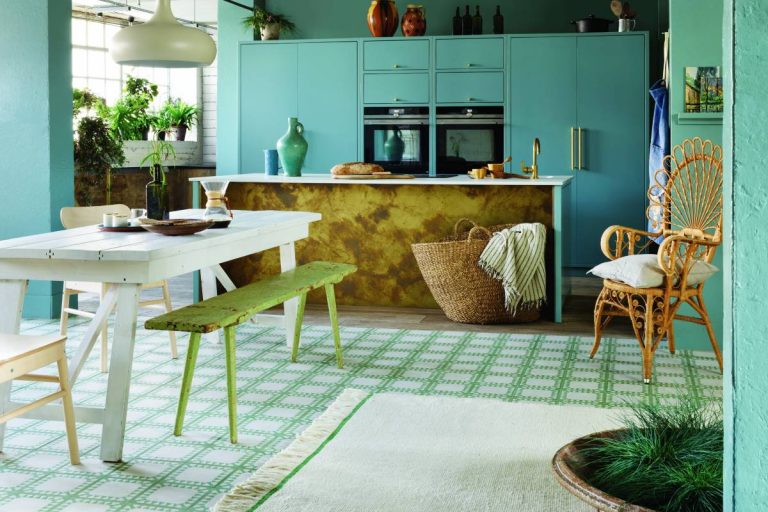 "Having a gradual progression from one material to another works well with hexagon tiles – think of a honeycomb pattern in a blend of hues featuring neutral tones, graduating into wooden planks. You need a level floor, but that's all," Lee Thornley, founder at Bert & May, recommends.
"For an open-plan space, think about how you're going to keep it warm and look out for tiles or wood flooring suitable for underfloor heating too – efficient without the compromise on style."
Patterned tiles with a border are also a great idea, for example around an island.
Change up the floor levels
If you'd like something more 'dramatic', or simply prefer a degree of physical separation, look no further.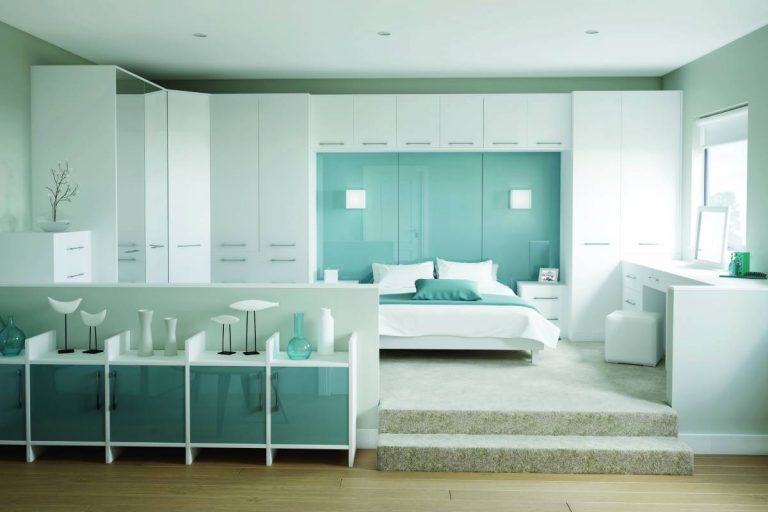 When I asked Yvonne Jones, founder at Chameleon Interiors, for some advice on how to zone an open-plan space, she had one answer: different floor levels.
A small staircase – two or three are enough – not only zones the space, for example, but also creates interest. Add discrete low-level lighting and you draw even more attention to the two different areas.
"Dropping the floor level can also enhance the dramatic effect of wall and window heights," Yvonne told me, but also had a word of caution.
"If you are considering this solution, think about the furniture you'll be using in the scheme and only incorporate it if you have enough floor space."
So, what are you waiting for? Make your dream scheme reality – oh, and please don't forget to share the pictures with me and the team. We love seeing your projects!
Featured image: This open-plan loft apartment was designed by Ivanka Kowalski Interior Design. Ivanka used furniture, kitchen cabinetry and glazing to create an open yet clearly defined space.
Want to read on? Of course you do, so here's a new feature on broken plan living to enjoy.
About Post Author