I look back at the woman who naively thought she could live in her new house and renovate at the same time and laugh. What was I thinking? But I suppose with having absolutely no experience and secretly thinking I'm tougher than I actually am, there was no way of knowing that dust is the devil, microwave food gets boring very quickly, something nearly always goes wrong, and that dust is the devil. Have I said that already?
I thought I'd share with you how I found the process – the ups and downs of the renovation. To be honest, it was pretty hard – although obviously completely worth it. Isn't hindsight a wonderful thing? I remember getting the keys to the house as if it was yesterday. We opened the front door and both my husband Marcus and I were hit with a wave of excitement, imagining our future in the space, instantly plotting where to begin as we looked around like kids in a sweet shop.
The downs of our renovation
It's incredible how quickly that went to feeling like birds trapped in a cage – okay, that's maybe a little extreme, but trapped is certainly the right word. Weekends and evenings were suddenly taken over by ripping out carpets, stripping wallpaper, and removing the panels over every door and banister. And sanding. Urgh, it's simply the worst. But finally, we had a house that was as empty as we could get it and we attempted living there – but to no avail.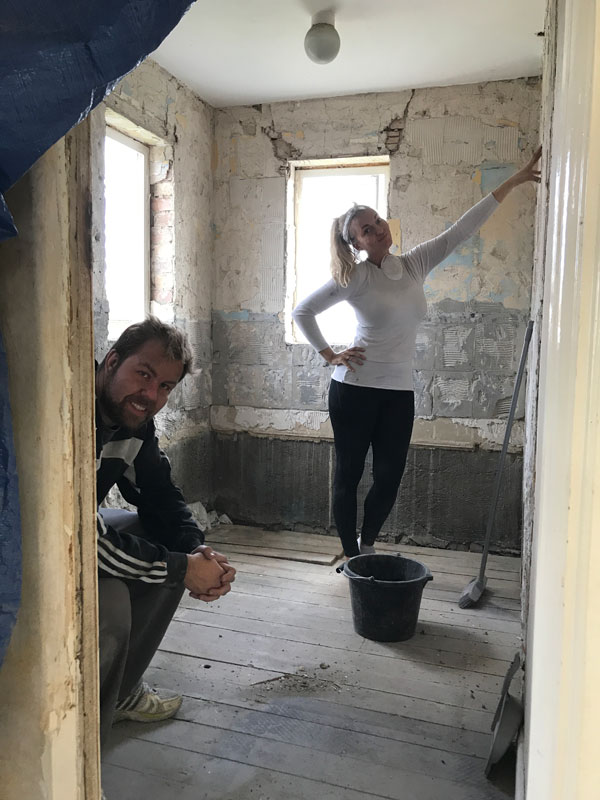 I take my hat off to the renovators who brave the whole duration of the works in their home. Three weeks is all I could stomach – and I am so thankful to my mum who put Marcus and I up for six months. After moving back out, we started looking for tradespeople and got a real idea of how much it would all cost. Where the gutting was hard physically, this was difficult mentally and emotionally.
I constantly questioned everything: are we doing the right thing? Are we contracting the right people? Can we trust them? Will they do a good job? We got excited at finding great people and then never heard from them or were defeated when their quote was too high. But of course, we always did our research into each person we employed, looking at reviews and going to see their work. Although it all worked out fine, it was still nerve wracking – especially when it came to building our rear kitchen extension.
The ups of our renovation
I would say the start of this was when things turned around for me. Despite the place being a complete mess, it was a positive step. It was no longer a wreck of a house, but a property that was quickly being improved. By this time we had also completely replumbed and sorted out the bathroom, which was made bigger by knocking down a wall separating it from another space that housed the WC. I really started believing that sometimes things do have to get worse before they get better.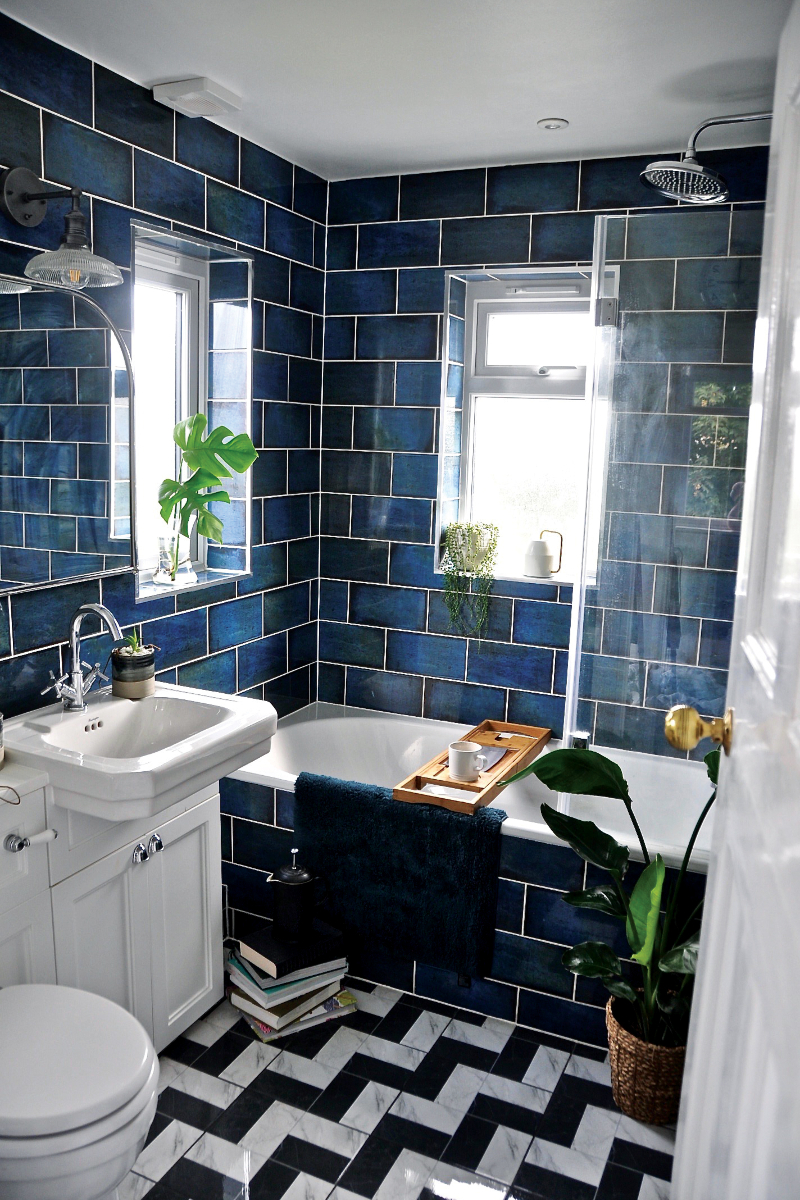 After two months, the majority of the building work was done and it was Marcus and my turn to take over again – and by that I mean painting, painting, and more painting. However, watching the house transform over the last few months – and seeing real results each day – has been especially exciting.
The best parts were the furniture and kitchen going it. To know that everything I did was right and our home looks great suddenly makes those stressful nights and days spent tearing your hair out at what colour of grout you should pick seem like a distant memory. It was like the calm after a storm.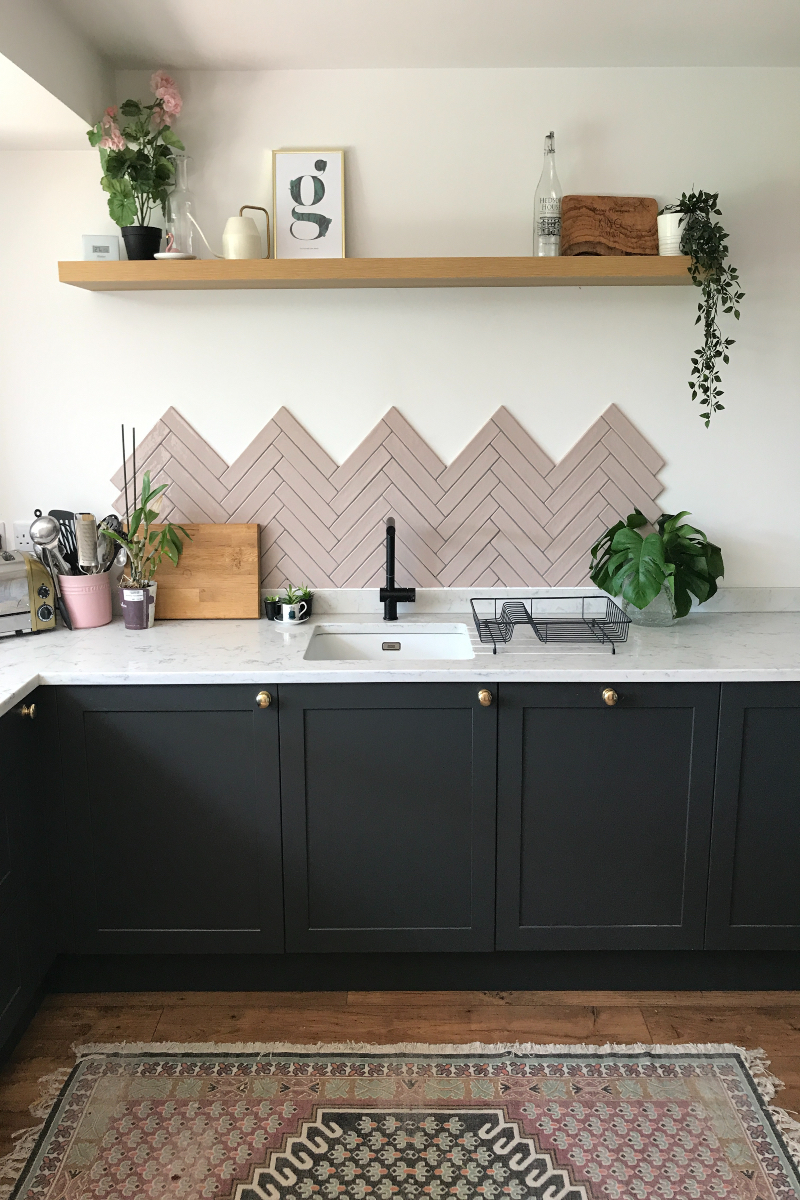 Since we moved back in, we've been living the renovation dream. But enough with the metaphors. Of course, this is my own experience and everyone's project is different. But, for the majority, taking one on is not easy – it takes a long time, is pricey, and all aspects need to be carefully considered.
You can follow the renovation @newlywedandrenovating
Read more Newlywed & Renovating blogs in the series.
Featured image: The ups and downs of the renovation.
About Post Author