As I write this, I am finally sat down in a comfortable chair, I have a nice cup of tea and am tuning into the latest episode of my new favourite podcast. I'm not going to lie, after four days spent at the NEC in Birmingham attending the KBB show (a huge gathering of kitchen, bedroom and bathroom brands showcasing their hot new products and designs for the next couple of years), it feels GOOD to be off my feet. I reckon I've clocked about 40,000 steps, probably the same number of coffees, taken so many photos my camera roll doesn't quite know what's going on and talked about interiors until the trendy cows come home. And I am feeling inspired.
You may have already clued up on the latest kitchen trends after reading Georgina's blog, but I've bagsied bathroom trends – and boy are bathrooms getting exciting. From cool colours (bye white!), totally zen designs and tech to recreate spa-like environments to really clever (and beautiful) furniture and fittings, now is the time to get creative in your ensuite, family bathroom or downstairs loo. This year, bathroom trends are all about adding personality.
Without further ado, my top bathroom trends are…
The new coloured WCs and basins
You may have heard that colour is back in the bathroom. Last year, I saw lots of brights – think candy pinks, reds, vivid blues, greens and even yellows – for sanitaryware including basins and WCs as well as baths. I did wonder whether we, as homeowners, were quite ready for that level of bold (I'm all for bold by the way). However, the latest offerings are a bit more subdued, bring warmth to a scheme and offer a different take on classic white designs without quite so much of an eye pop. I'm talking sanitaryware in a palette of taupes, charcoals, beige, soft sage greens and even black. Go for rounded edges for a cool, soft look.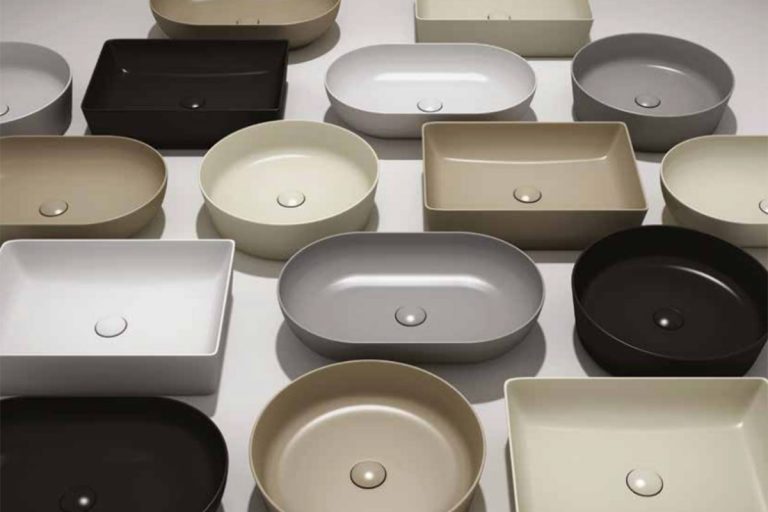 Reeded glass shower enclosures
Super elegant and great for an Art Deco-inspired bathroom look, I could not go past a reeded glass shower enclosure at the KBB show without having a peek. I expect to see much more of this style of shower enclosure in the bathroom – it looks lovely and has the added bonus of increasing privacy as the panelled design creates a translucent effect. Complete the set with handles and hinges in a brass finish (extra Art Deco points), or make it a little more contemporary with black accents.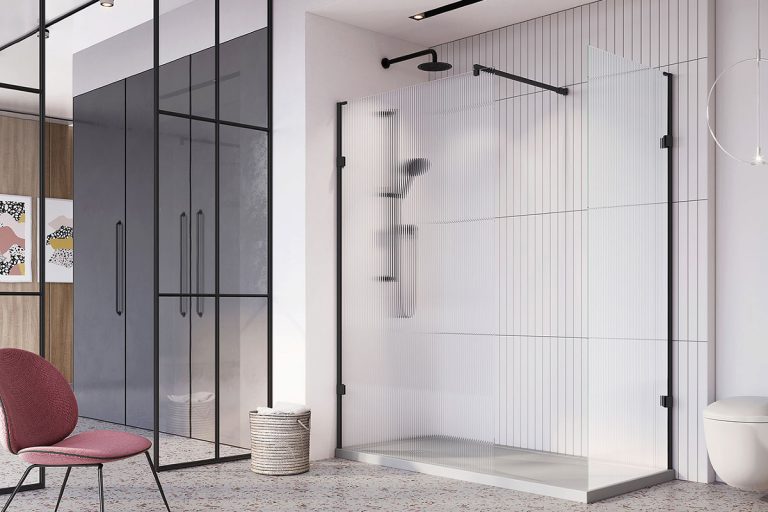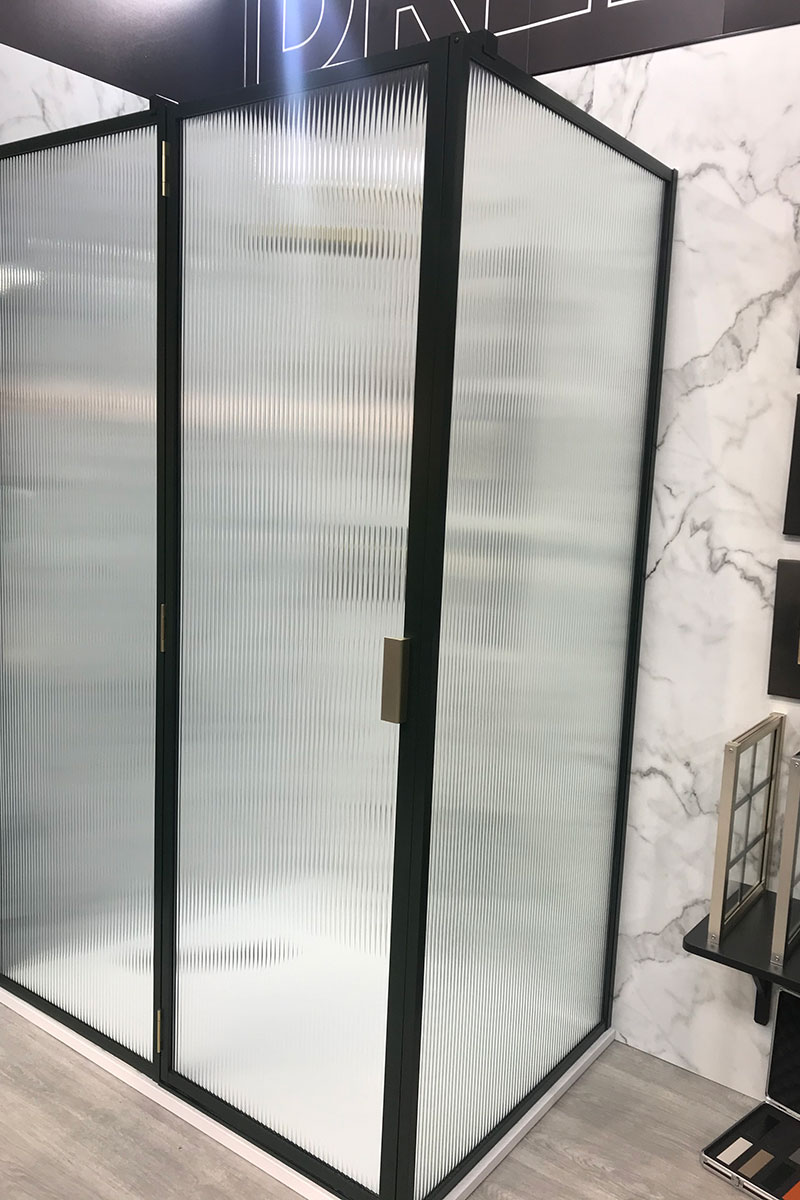 Display spaces
Much like kitchens, one of the big bathroom trends is that we now want our spaces to be designed to look more like 'living' areas. This means they have to look really good as well as being highly functional. A way of achieving this look is to ensure your room has countertop space for putting nice toiletries, plants, rolled towels and decorative items, and adding extra shelving (even a small one will do) so you can place a few things. You can also add small details such as a feature towel rail or box shelf to keep soaps and flannels close to hand – see my photo of the Scavolini display below.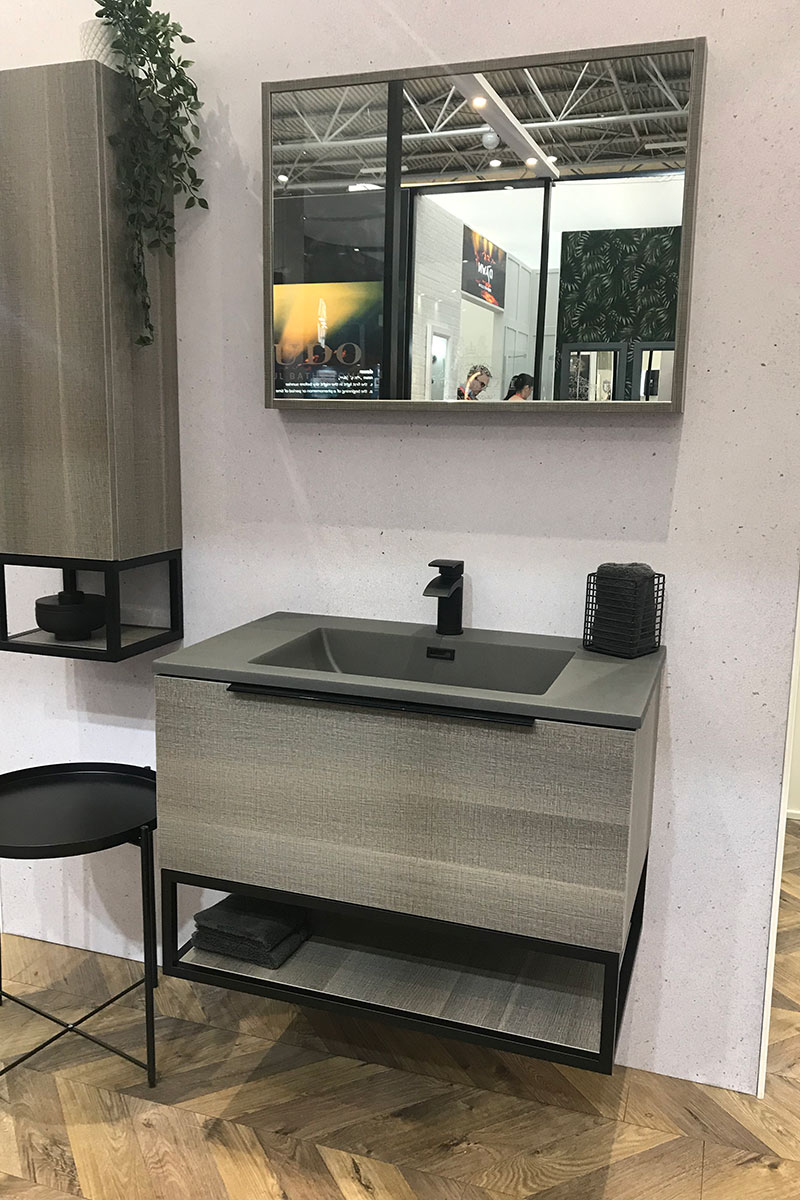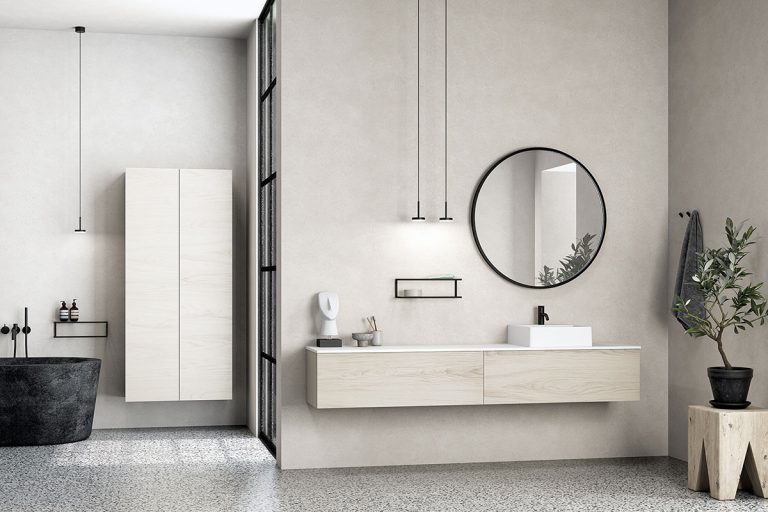 Designer mirrors
Pretty much every bathroom display I laid my eyes on includes a feature mirror with all the bells and whistles included. Every bathroom needs a mirror, so make the most of yours by choosing a one that has multiple functions and is a design feature in its own right. By this I mean: dimmable LEDs, demister technology and bluetooth connectivity (for music when you're getting ready or creating a spa-like zen feel). Look out for designs that are recessed into the wall so you can add storage behind and also think about a cabinet with a mirrored interior so you can still check yourself when it's open. Finally, for extra bathroom trends kudus, go big, add a striking frame and experiment with two rounds side by side or styles with abstract shapes.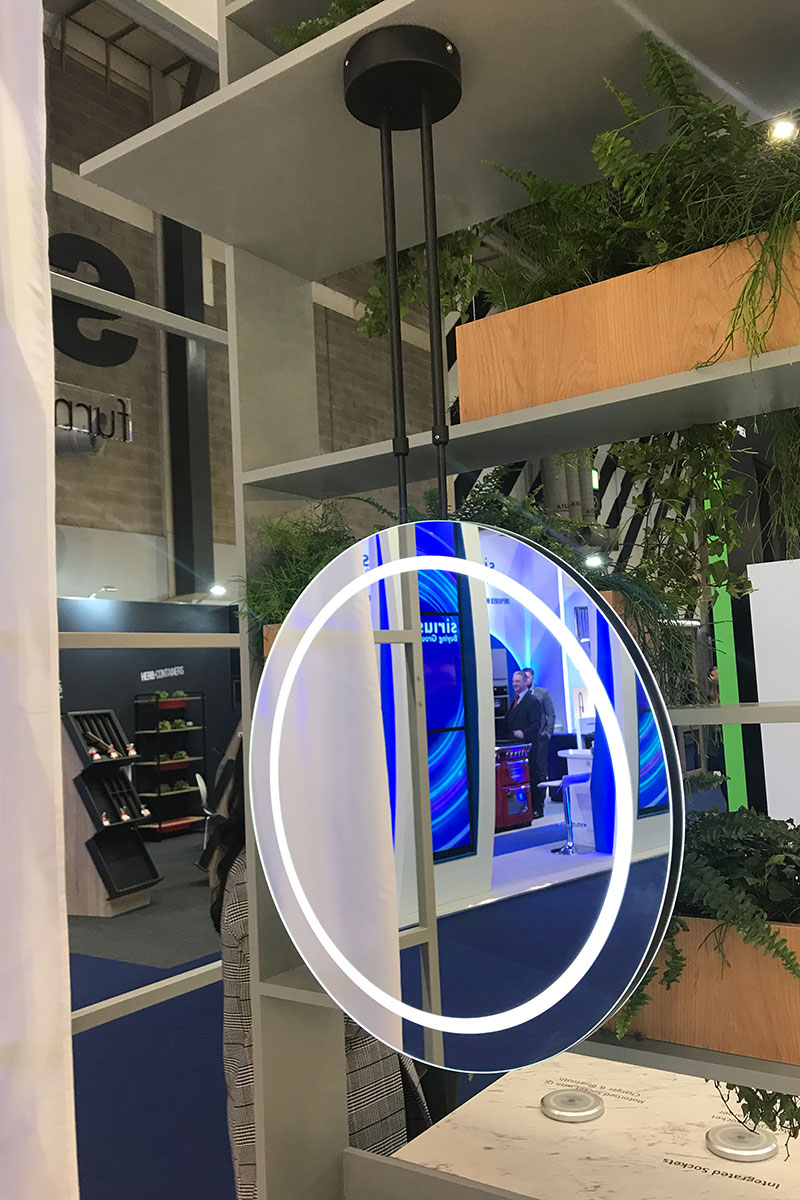 Show-off surfaces
Move over tiles (for now at least), wall panels are in town. Another of the key bathroom trends I picked out is the use of tall panels as a bathroom wallcovering. The benefits include a practically seamless design that can often be installed over a large expanse quickly, they are easy to clean, have no grout lines and the choice of finishes is vast. I spotted terazzo (shown below), wood-effect, stone-effect, marble-inspired designs and even panels designed to look like a wall of metro or encaustic tiles. Plus, options also include decorative designs – think palm-print motifs or watercolour-style illustrations. You can go for an all-over coverage or zone a bathing area with a statement design. I imagined the maximalist options would be amazing in a bold cloakroom.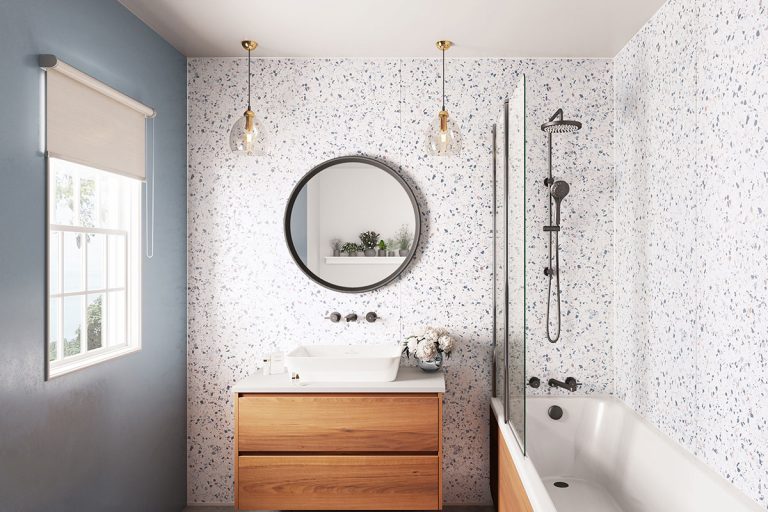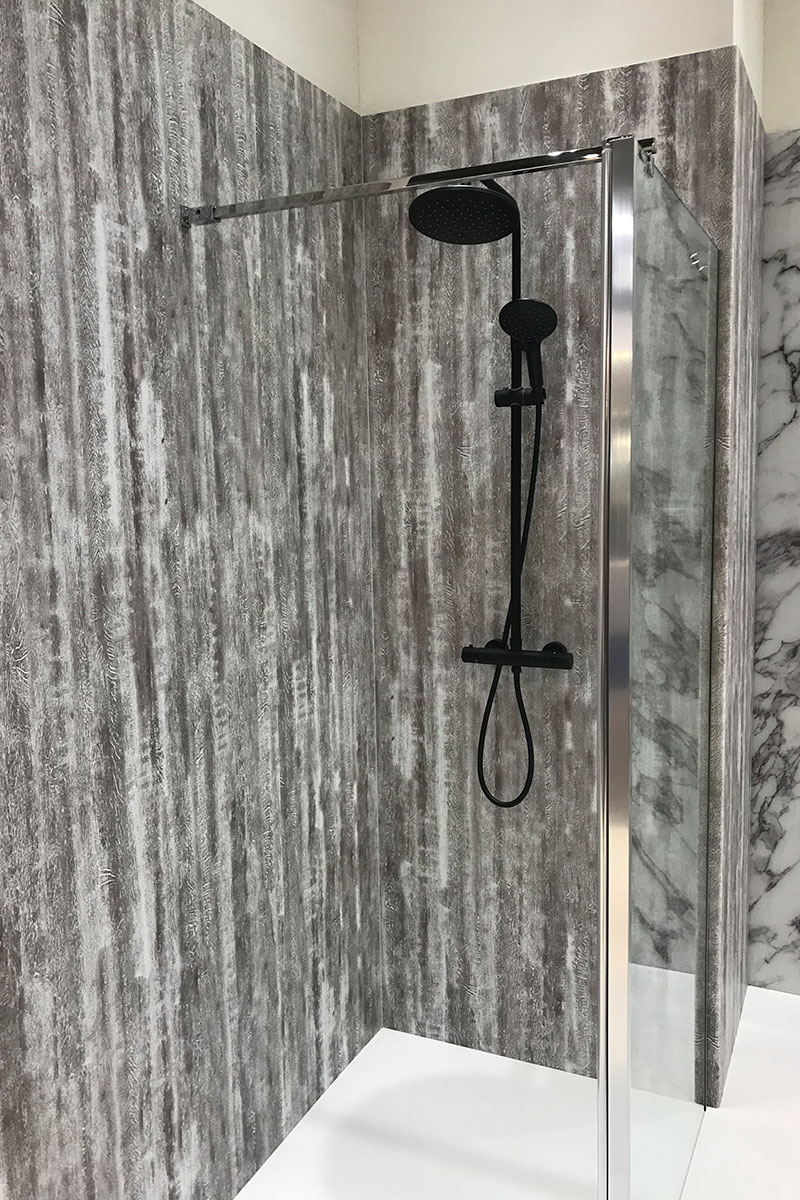 Easy access
With the rise of multi-generational households and the fact that many of us are now living longer, our homes have to adapt to our changing needs. Plus, accessibility in design is a huge talking point for us all – no matter your age. In order to create a space suitable for all abilities, design ideas such as creating a seat in the shower area, a flush walkway surface from the space into a shower enclosure and ensuring there's good support rails in place are crucial. Enclosures with wide entryways and vanity units that are created with space for a seat or wheelchair beneath are also becoming more available. The key to this is that the fittings still look design-led and not like something you'd find in a hospital. I'm pleased to see brands are looking at accessible design with contemporary style in mind. This is one bathroom trend that is here to stay.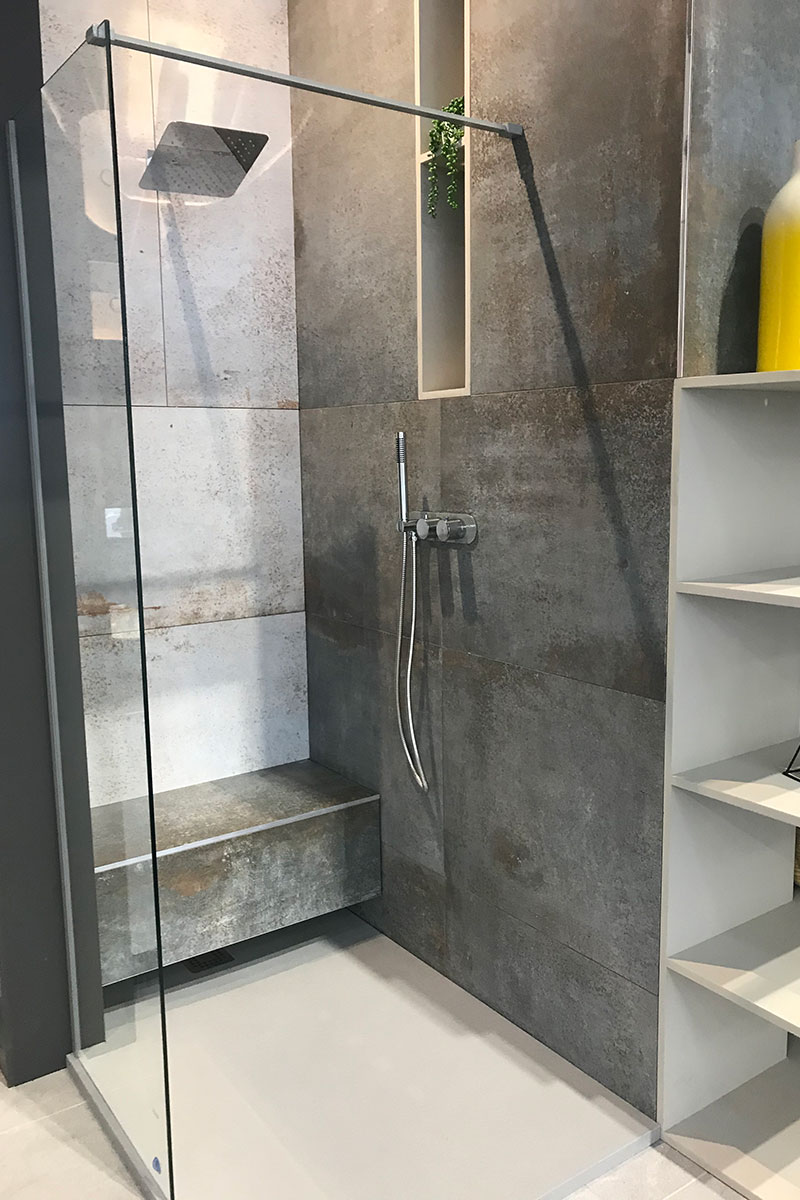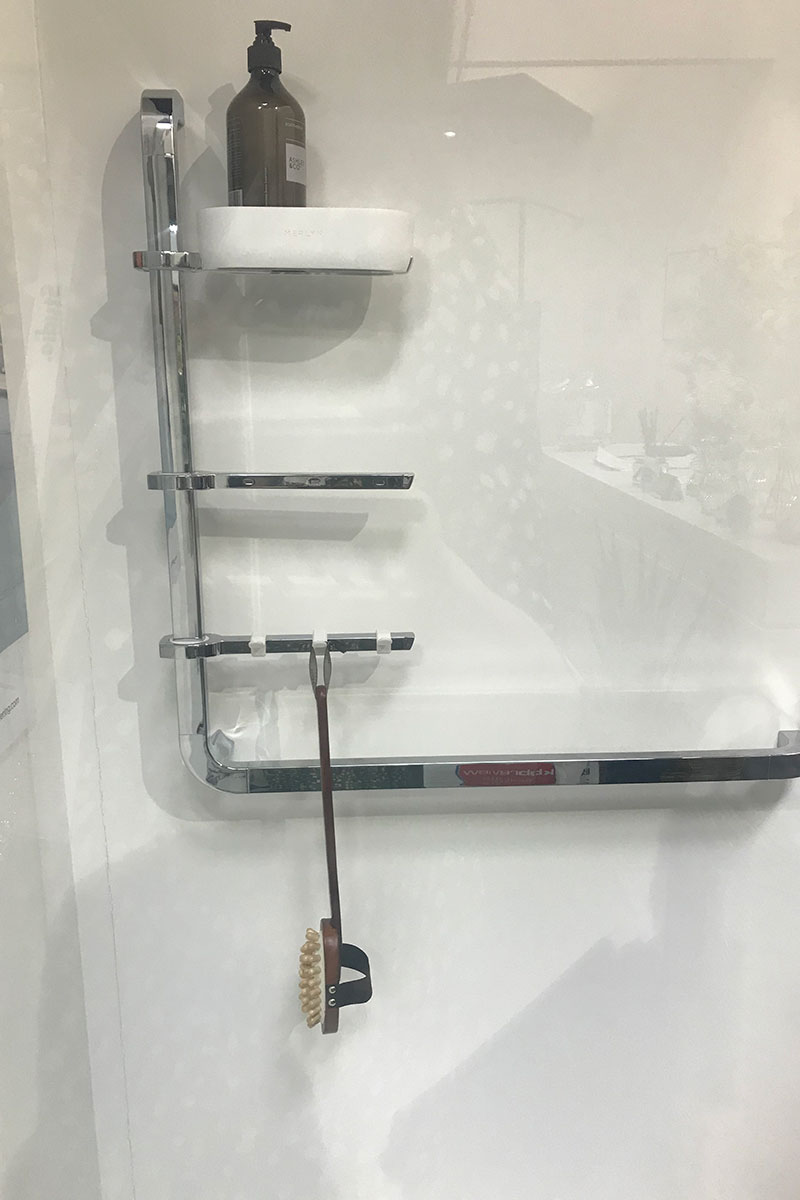 Matchy matchy
Like the bathroom trend for colours? Go one step further with a suite that coordinates throughout. I'm thinking black a tap with a black basin, blush copper with a rose-pink bath or white sanitaryware with white fixtures. I spotted a bit of white when it came to taps and shower fittings – in a matt finish – and predict we'll see more of this in months to come. Complete the matching set with soap dispensers, toilet roll holders and pipe covers all in the same shade.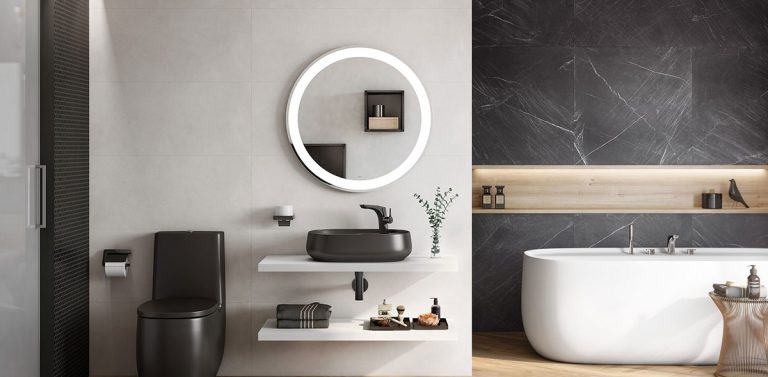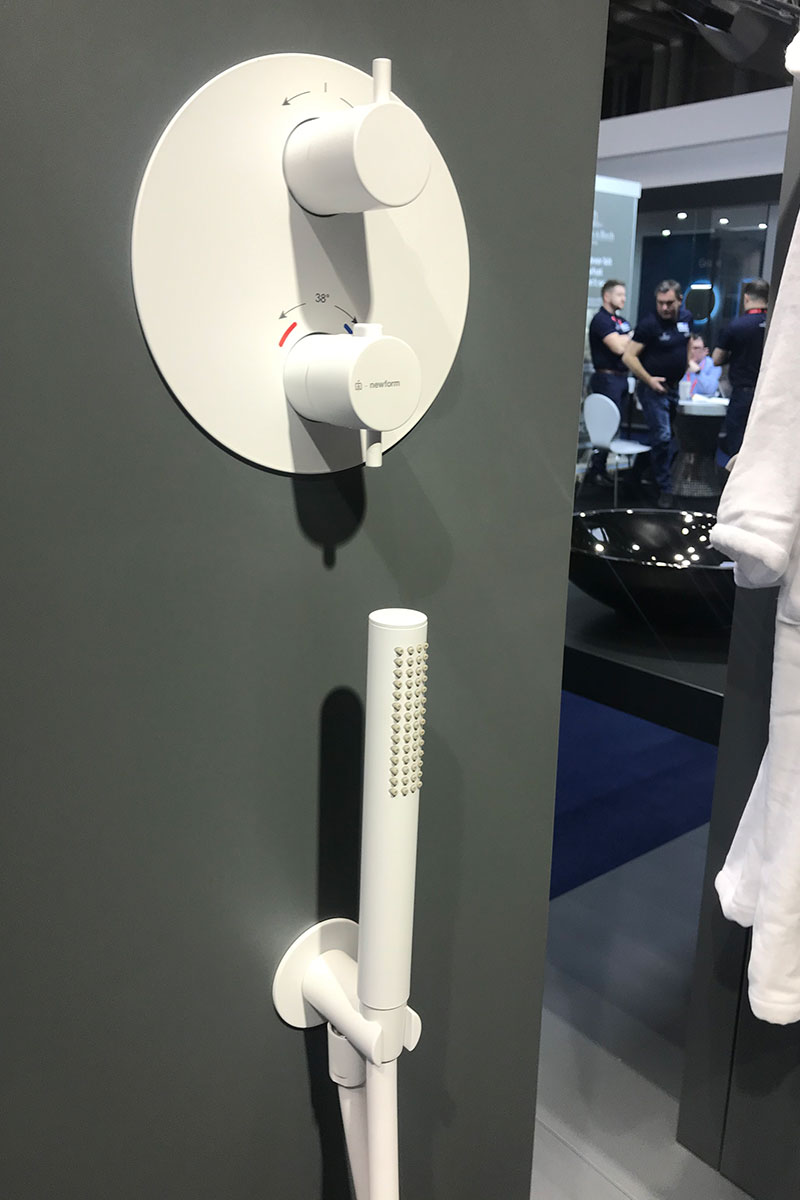 Statement shower trays
Matt, textured and in all colours of the rainbow. White shower trays are taking a back seat in favour of styles that have a chalky-look finish (good for grip as well as looking good). Go bold with a pink, blue, black or terracotta design, or one with a pattern engraved in the surface, or embrace the trend in a simpler way with a natural shade or grey style.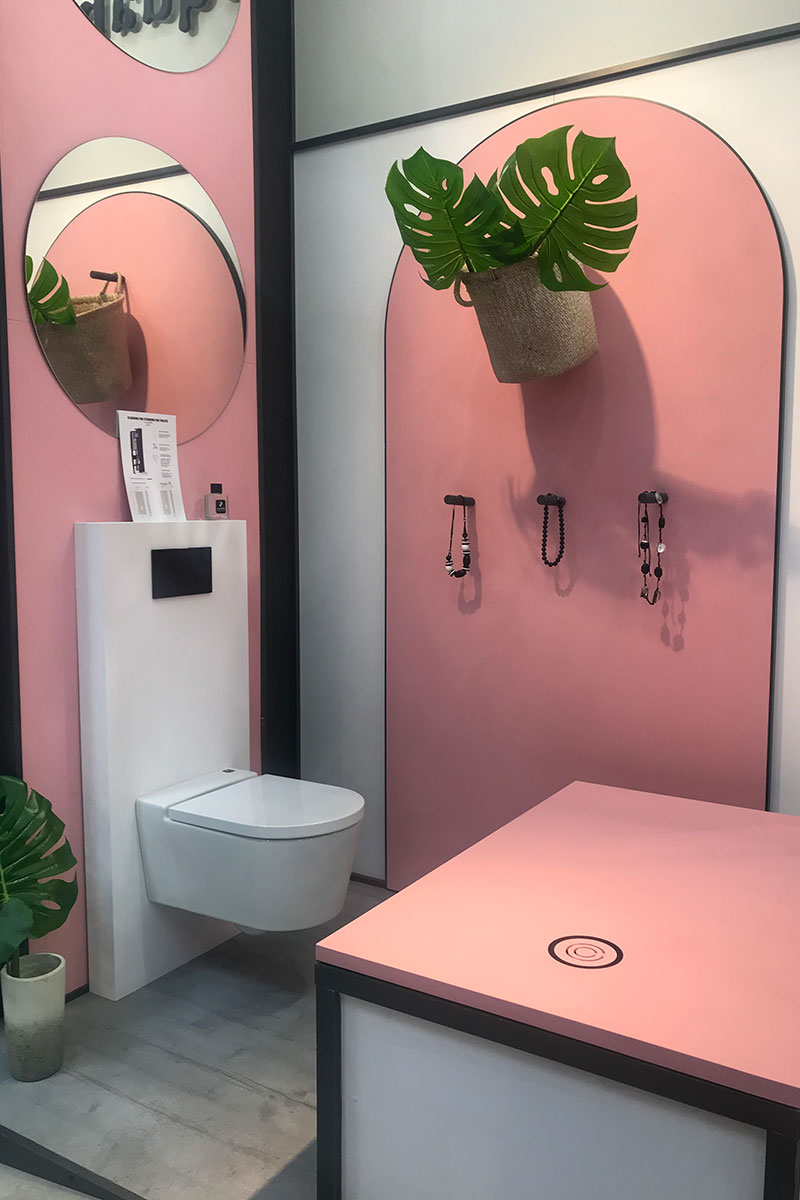 While I was at the show, I also took part in The Kitchen & Bathroom Design Podcast. Fancy a listen? Find the latest episodes on Spotify or wherever you get your podcasts.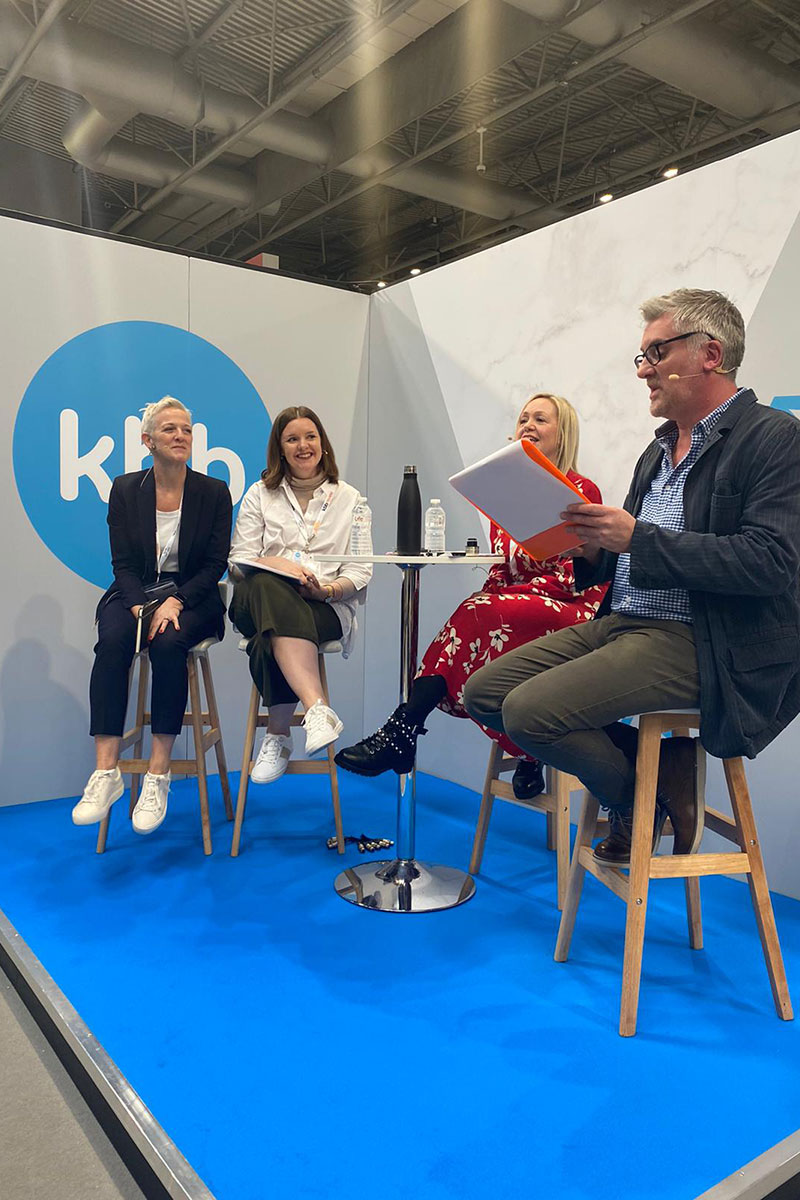 That's enough bathroom trends for the moment – I'm off to put the kettle on again – let me know what you make of the latest trends in the comments below.
Featured image: Roca's Beyond colour range includes WCs, basins, furniture and baths in a collection of colours, including slick black as shown here.
About Post Author