Over the past two years, I've written a lot about how our homes – particularly our kitchens, bedrooms and bathrooms – have changed as a result of the events we've all been living through (pandemic, anyone?). But I think now we are at the stage where the 'new' things we wanted from our spaces are, in fact, normal. Don't you?
It might be that your office spot is still in use as part of a hybrid working pattern, your new-found love of baking, cooking or crafts has stood the test of time, or that increased time with the family has made you rethink how every part of your home can work to better suit everyone. And that's where the idea for the March 2022 issue began.
For me, it's now normal to work part of my week from home, so an office area is key, my yoga mat is still making an appearance as part of my makeshift home gym, and I've designated a spot in the spare bedroom for storing my crochet kit. Admittedly, the sourdough starter I'd lovingly kept alive was found languishing at the back of the fridge, so that's one activity that didn't stick (apart from to the jar).
What's in the March 2022 issue?
Ideas for flexible kitchen-living-diners
I'm deeming this 'normal' the 'new flex' and the March 2022 issue has a focus on creating spaces that work for what we all need them to.
It's about kitchen-living-diners that are also places of relaxation, great for entertaining, can cope with demands of home working and schoolwork, and cater to the needs of all in the house.
In the magazine, you'll find 10 brilliant ideas of how clever design can help create a truly flexible space that can go from work to play in no time. It's all about effective zoning, really, and the issues's cover home is a masterclass in designating spaces for these different uses.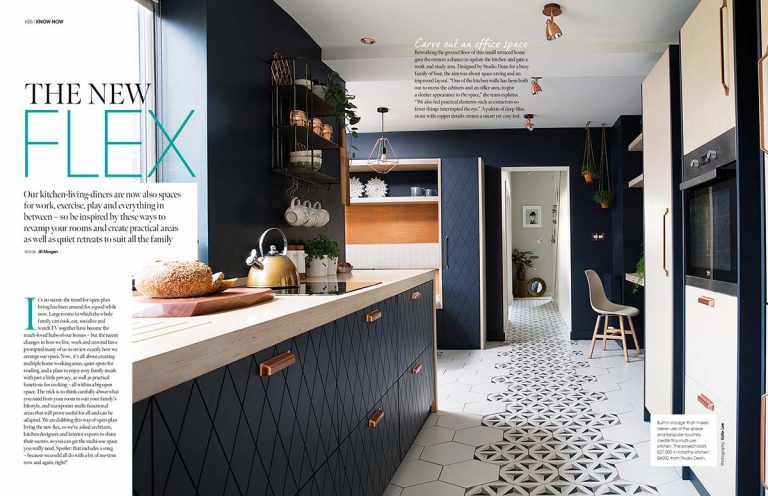 How to buy the perfect bed
If there's one thing I've tried to improve of late, it's the quality of my sleep – something The Sleep Charity encourages us all to do. Their research found 40% of adults and children suffer with nighttime woes. With World Sleep Day coming up on 18 March 2022, it's a good time to highlight how the right bed is key to good rest. Features editor Georgina set off on a shopping mission to unravel all you need to know about buying a bed – watch the video of her findings here.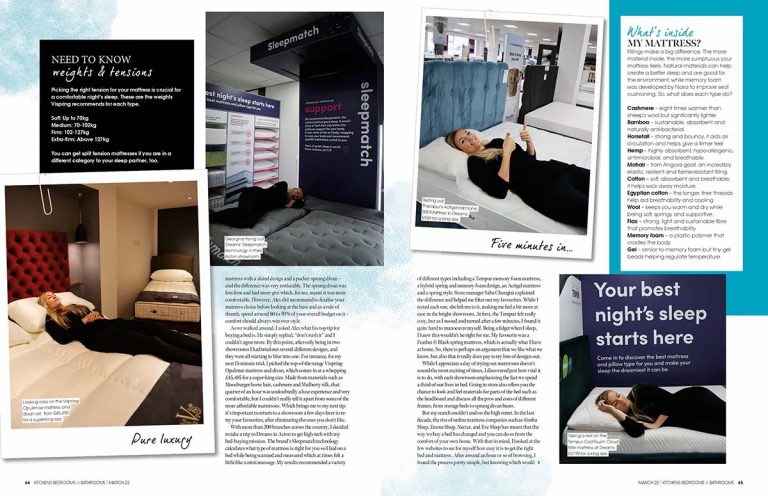 Drawing Board special
It wouldn't be an issue of @kbbmagazine without project planning advice, so we've asked five designers to come up with answers to your renovation dilemmas for the Drawing Board special in the Project Planner section of the mag. Take a look to see if any are similar to quandaries you might be facing. If you do need help, why not apply to take part?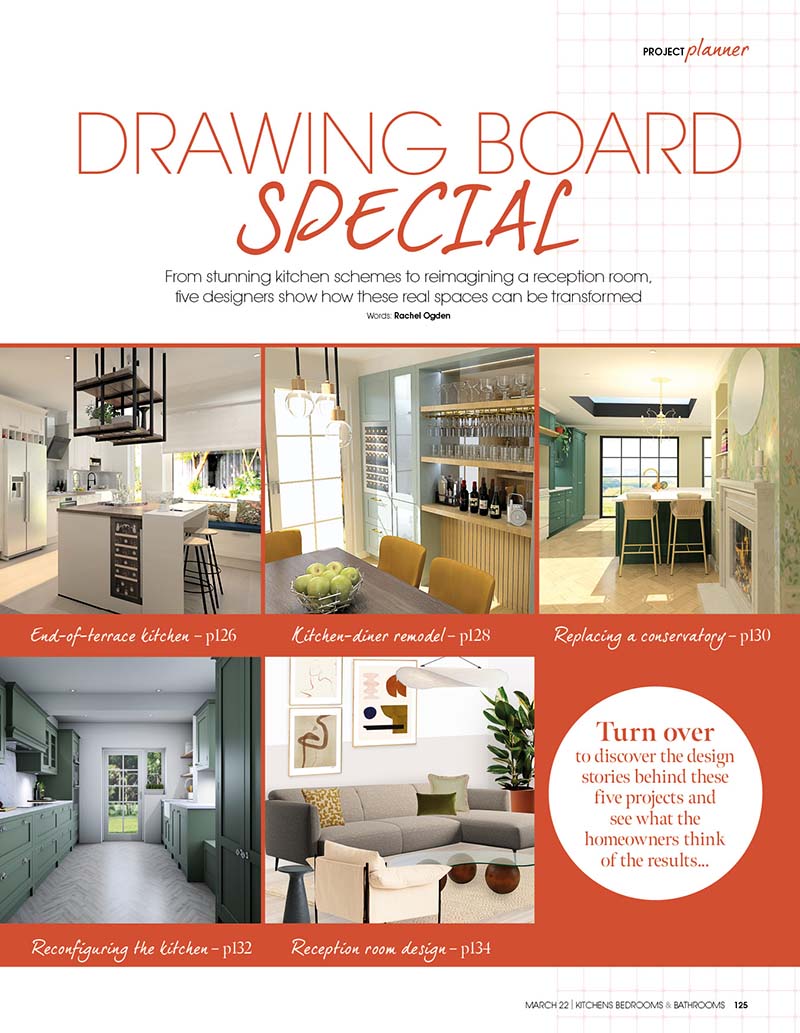 As always, I do hope you enjoy this month's issue. You can download your copy on the KBB Magazine app, via Readly or buy your copy in store nationwide.
Don't forget to tag @kbbmagazine when sharing your photos of the issue and use #kbbmag for a chance to feature.
Speak soon!
Lindsay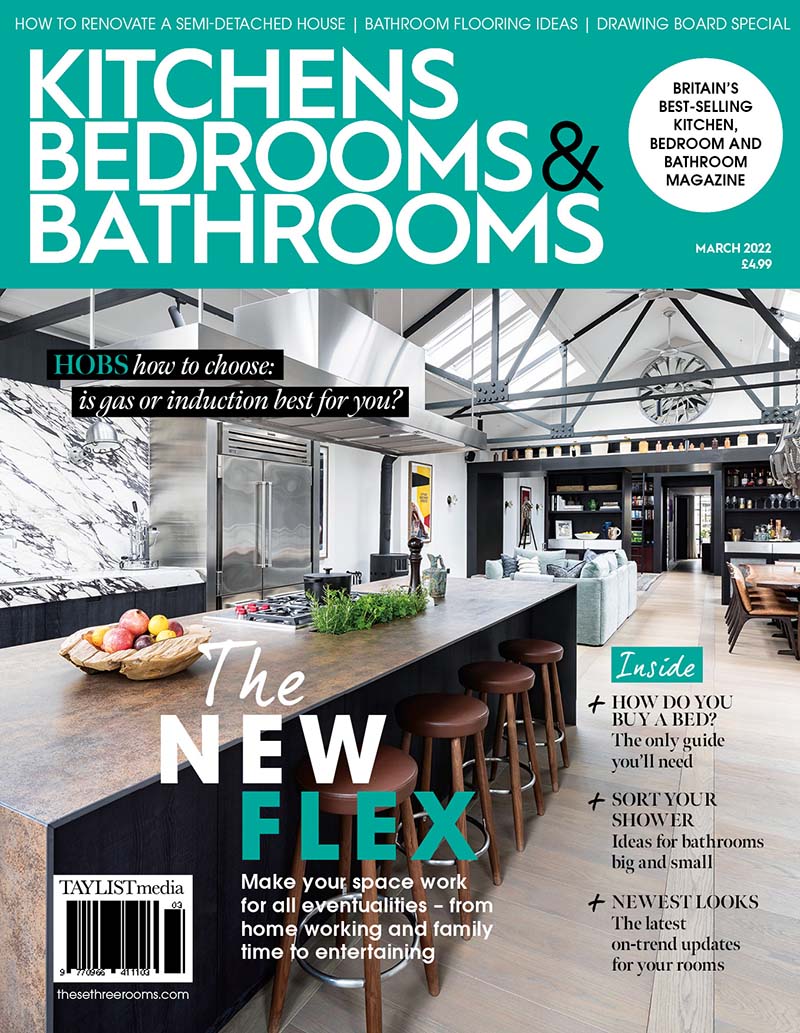 About Post Author