If you ask me, late September is one of the best times of the year – after all, The Great British Bake Off is back.
And with a new set of hopeful faces stepping into the famous tent, something else wakes from its slumber: my ambition to create sweet treats or even recreate a technical challenge.
It doesn't always go well, admittedly, but at least I'm trying.
But no matter your skill level, some small appliances are incredibly handy helpers when it comes to baking up a storm.
Yes, grinding spices with mortar and pestle has its own appeal – and looks very charming, too – but my arms are weak and, I'll freely own up to it, sometimes I'm simply too lazy.
The same goes for whipping up cream and egg whites: I've done it by hand for the show effect (and because there was no electric whisk – the joys of student living!), but since there's a small appliance to do the job, I might as well use it.
So, to make your life easier, here are some of the latest small appliances I have my eye on as I dream of baking glory…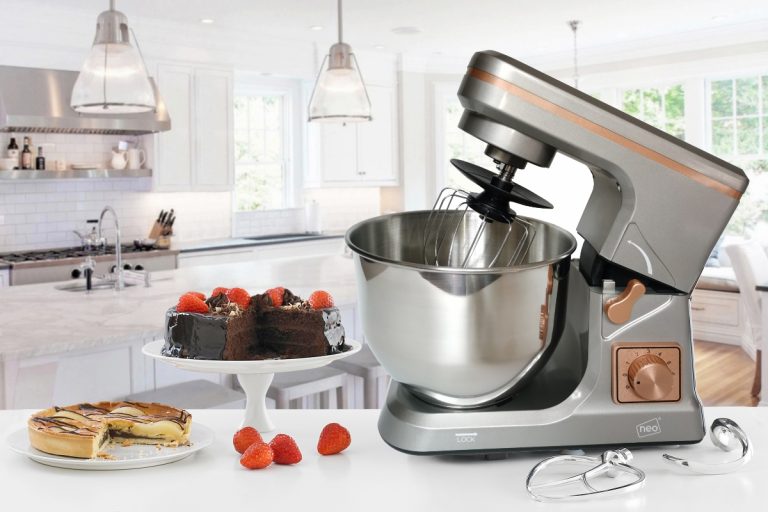 Hands up – who doesn't dream of what I like to call a full-service stand mixer? Yes, they take up a bit of space, but they are so handy. Neo's electric stand mixer in grey and copper comes with a roomy five-litre stainless-steel bowl. Its 800W motor powers six programmes, including a pulse function, and it comes with three attachments: a flat beater for normal to heavy mixtures such as biscuits, cakes and pastry, a whisk for beating eggs and aerating any other mixtures, and a dough hook for bread.Handy, right? It is priced £69.99.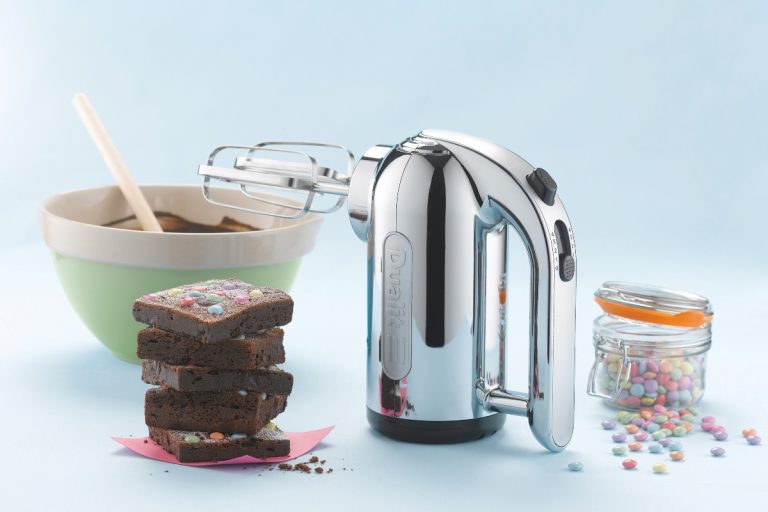 My nan always says no household is complete without a hand mixer, and I'm inclined to agree. For one, it takes up less space than a full-sized machine, but it's also quick to hand when all you need to do is whip up some cream or egg whites. This one from Dualit, £70 has four variable speed settings and comes with dough hooks, flat beaters, and a balloon whisk. A retractable cord means no tangled cables, while internal plug storage keeps everything tidy and compact.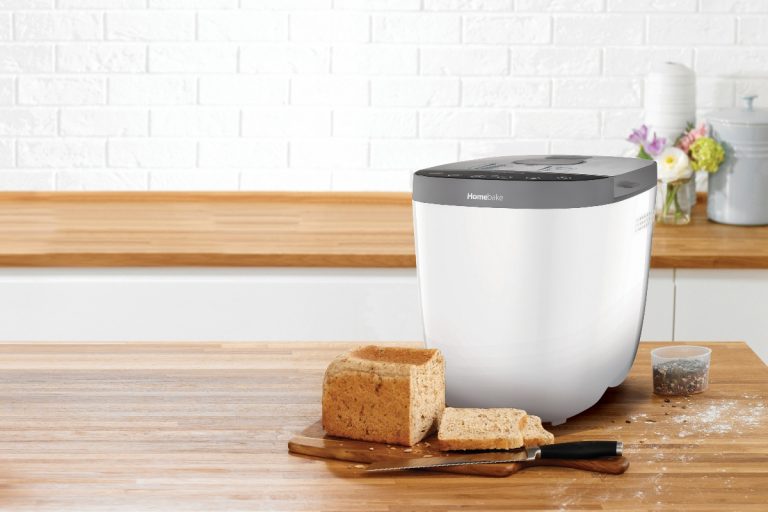 Okay, don't tell Paul Hollywood, but a bread maker has been high on my wishlist for a long time. (In fact, it's second only to a fancy rice cooker.) It just makes creating fresh loaves so easy, especially as you can simply run it over night – and then wake up to freshly baked bread. Sounds like a dream, right? This one from Morphy Richards, £99 from AO, has 14 programmes, a rapid bake feature so loaves are done faster, and five crust settings. And at a maximum loaf size of 907g, you'll be set for a few days, too.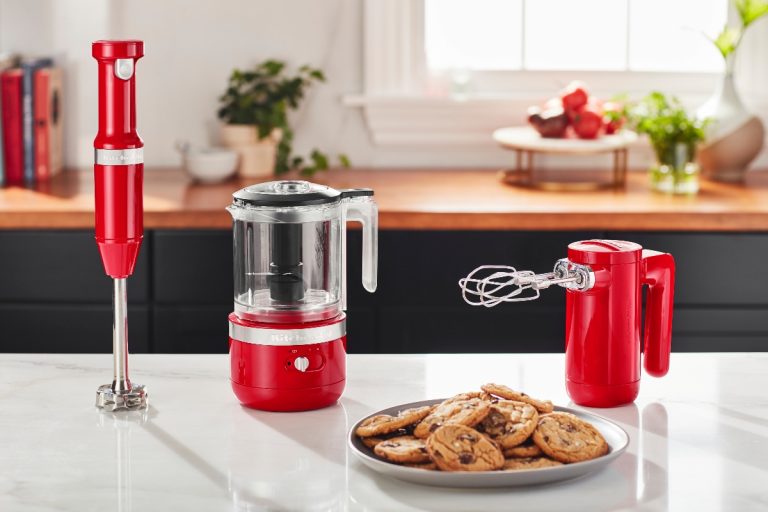 Messy drawers full of tangled cables are the worst, right? Or is that just me? Luckily, Kitchenaid's new cordless collection – a first for the brand – does away with this particular kind of mess, so you can keep all your small appliances nice and tidy where they belong. The range includes a five-cup chopper, £129, which can chop up to 40 onions on a full charge (or 11 if you've forgotten to charge it and only plug it in for a quick 10-minute top-up); a seven-speed hand mixer, £149; a hand blender, £129, which is lightweight and ergonomic to grip; and a second hand blender, £159, which also comes with a 1-litre jug, whisk attachment, and a chopper for herbs, nuts, cheese, and more. They're shown here in Empire Red.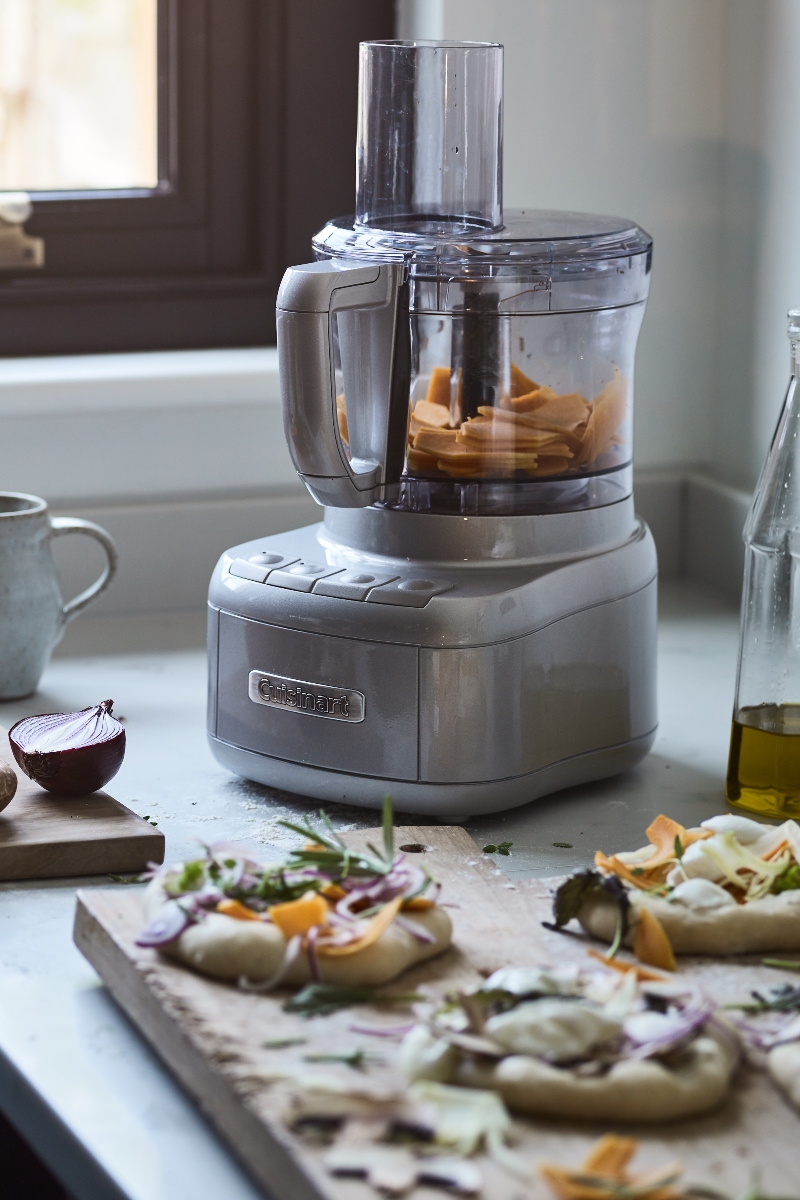 What would life be without a food processor? A lot harder, is the answer – as far as small appliances go, this one might be compact, but it packs a punch in terms of function. The Easy Prep Pro from Cuisinart, £125, can take care of a whole lot of tasks, from mixing and blending to chopping, slicing and grating. With a compact 1.9-litre bowl, it also doesn't take up too much space on the worktop, so you can simply leave it out and won't need to compromise on precious work surface. Apart from all the essentials you need, it also comes with two work bowls (so chances are there is no hectic washing up needed between tasks), plus everything is dishwasher safe for easy cleaning.
So, what will you whisk up first? Personally, I'm planning to redeem myself by mastering the tarte tartin I attempted a few Christmases ago – it was delicious, but also involved a lot of time spent on scrubbing my mum's oven, thanks to leaking caramel…
About Post Author