Are you about to take on a bedroom makeover? Or have you had the same old crummy mattress for years and it's time for something new? Then fear not, because I've taken the pain out of the daunting task of finding a new one. I've also broken down everything you need to know for when you decide it's time to buy a bed. Ready?
It's a hard job, but someone's got to do it: When my editor suggested for our latest bed buying feature for Kitchens Bedrooms & Bathrooms' March issue that I actually go and try out beds in different showrooms, I giggled at the notion. Go and lie down on super comfy mattresses and write about my experience? You don't have to ask me twice. Surely this idea was too good to be true?
Well, it wasn't! Although the process was actually quite complicated (and unsurprisingly, lying on mattresses all day did make me quite sleepy).
So, I decided that instead of just telling you about my experience, I'd show you too. We filmed the process of me going around the showrooms, like you – the reader – would do when heading out to buy a bed.
Littered with advice and tips, I hope you find it useful for when doing this for yourselves.
My personal findings
So, what did I learn from my experience? Firstly, that going to showrooms, if you can, really is vital. And that trying out several different types of mattress, from tension to filling, is really important. (For at least five to ten minutes and in your usual sleep positions!) As I was told several times throughout this process – we spend a third of our lives in bed – so it's key not to rush the buying process.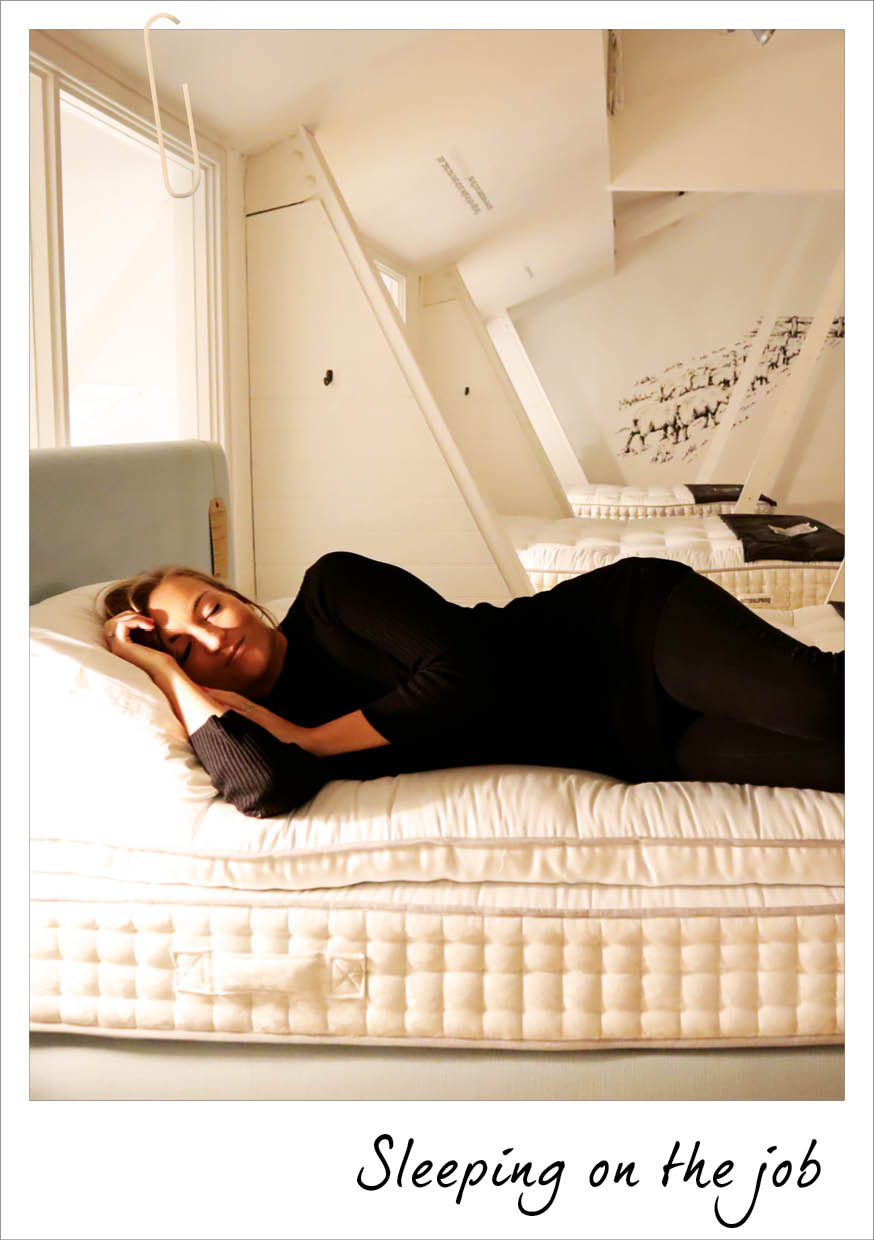 However, if going out to showrooms just isn't realistic, and you need a bed straight away, then shopping online is a very good alternative. Just make sure the mattress you buy has a trial period, so you can return it if you find it's not right for you.
Bed-buying breakdown
So, that's what you need to know for when it's time to buy a bed. But, if you didn't have time to watch the video – let's break it down, shall we?
First, get the mattress right. This means getting the right tension for your weight, and also the materials used inside and spring count – all of which affect the price. (The more springs = the more money).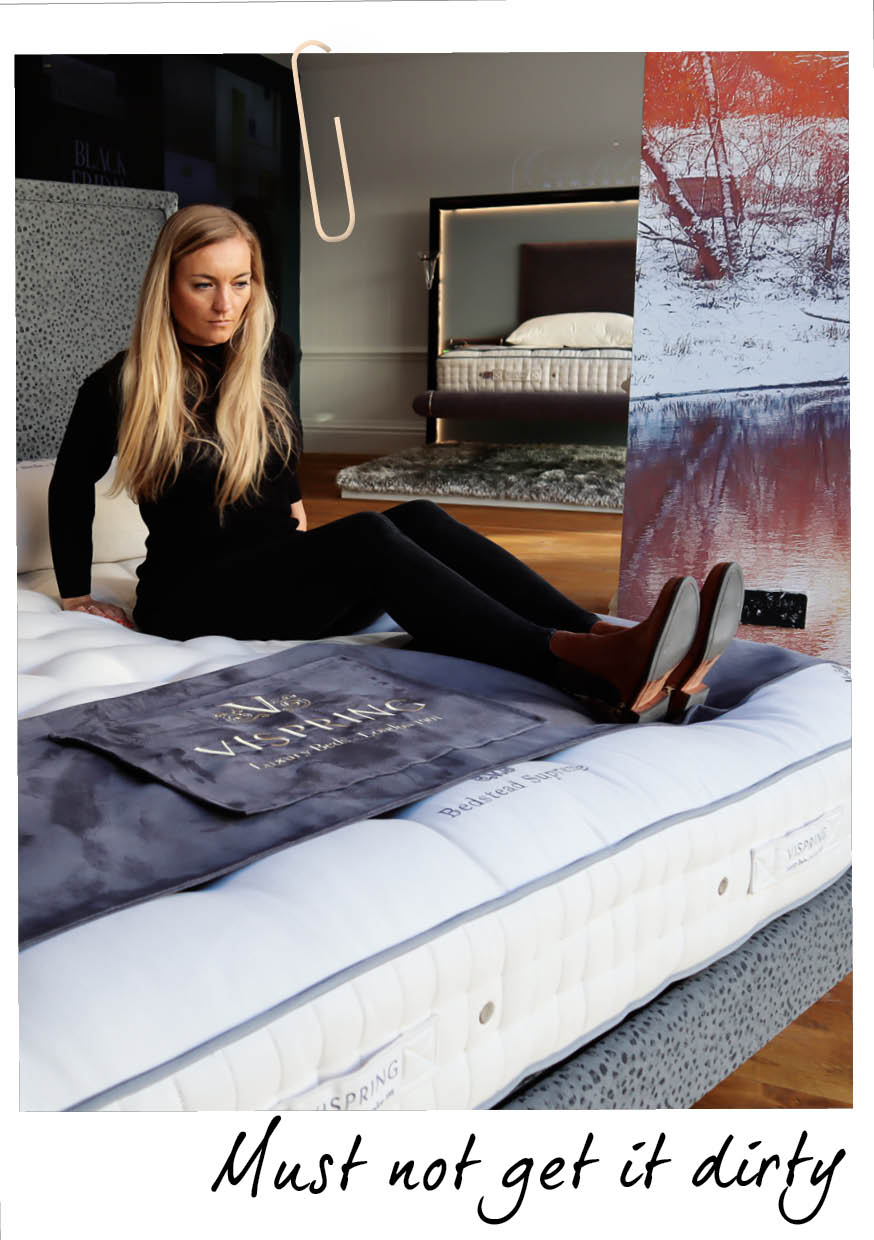 Next, measure up your space and buy the right-sized frame. Once you know the size you're going for, pick what style of frame you want – from Ottoman to Divan. There's more information on bed frames, here.
Then, pick your colours and materials to suit your overall design. (Here's a tip, if you're someone who likes to redecorate a lot, then pick a neutral colour or material that will work with different schemes.)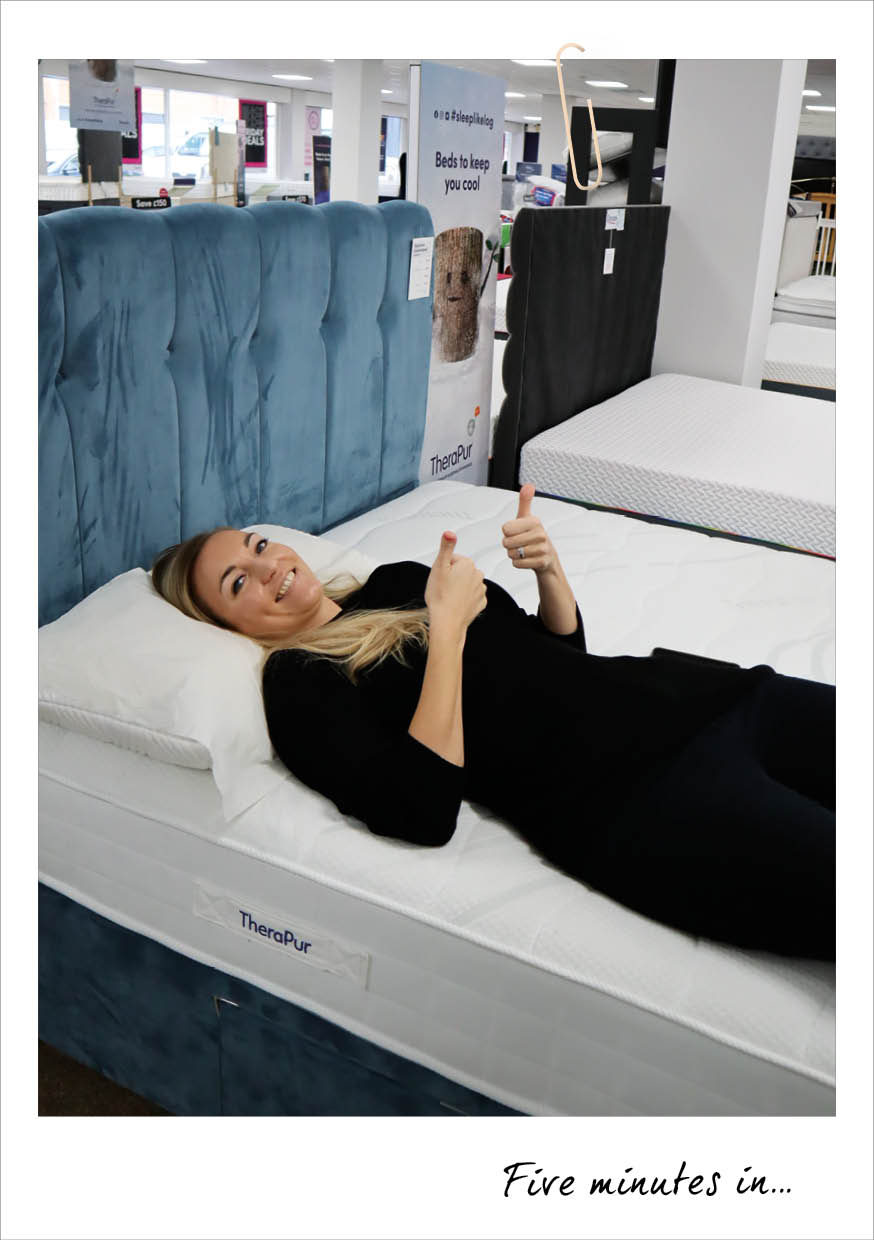 Add a good night-time routine, quality bedding and the right pillow and you're in for a cracking night's sleep.
P.S. If you're wondering what to do with your old bed and mattress, here's what you need to know.
Featured image: From left to right – Sunday bed, from £1600, Sofa.com; Button & Sprung double mattresses start from £545; King-sized storage Divan, from £1599, shown with Retta headboard, from £899, Heal's.
Enjoyed my feature on how to buy a bed? Then why not read my new feature on how to buy a pillow?
About Post Author