What do you get when you mix one of the UK's top interior designers with a bathroom brand renowned for their super stylish collaborations? Bathroom style gold, that's what. You may already know Tom Dixon for his sleek lighting, contemporary furniture and accessories, but now, enter Liquid: the bathroom range by VitrA and Tom Dixon. Not only is the collection super cool, but it's the British designer's first foray into bathrooms – and we're all ears (and eyes!).
To find out more about the launch of the first Tom Dixon bathroom range, Liquid, we caught up with Tom himself and got a sneak peek into the products, available to buy from January 2022.
So tell us, what was your vision for the Liquid bathroom range?
It was important that we created a fully comprehensive collection that would encompass all elements of the bathroom – sanitaryware, furniture, taps, tiles, shower systems, and accessories – designed to work together or as stand-alone pieces. The collection also had to retain its appeal over the years, remaining timeless and relevant as trends evolve.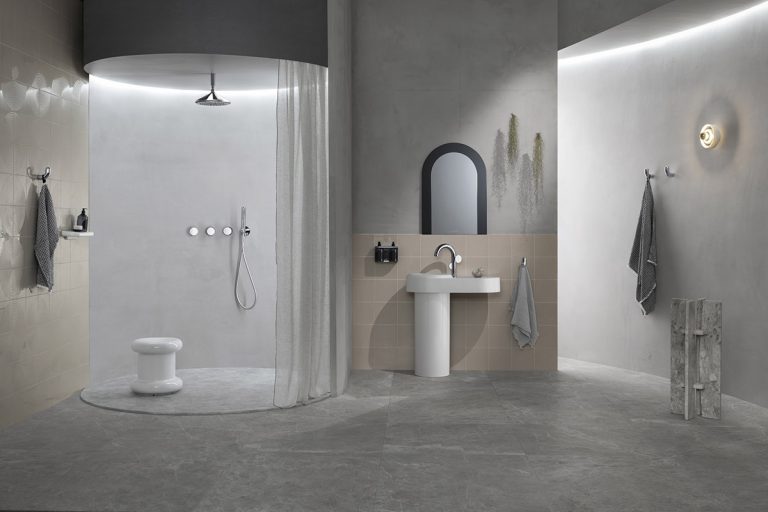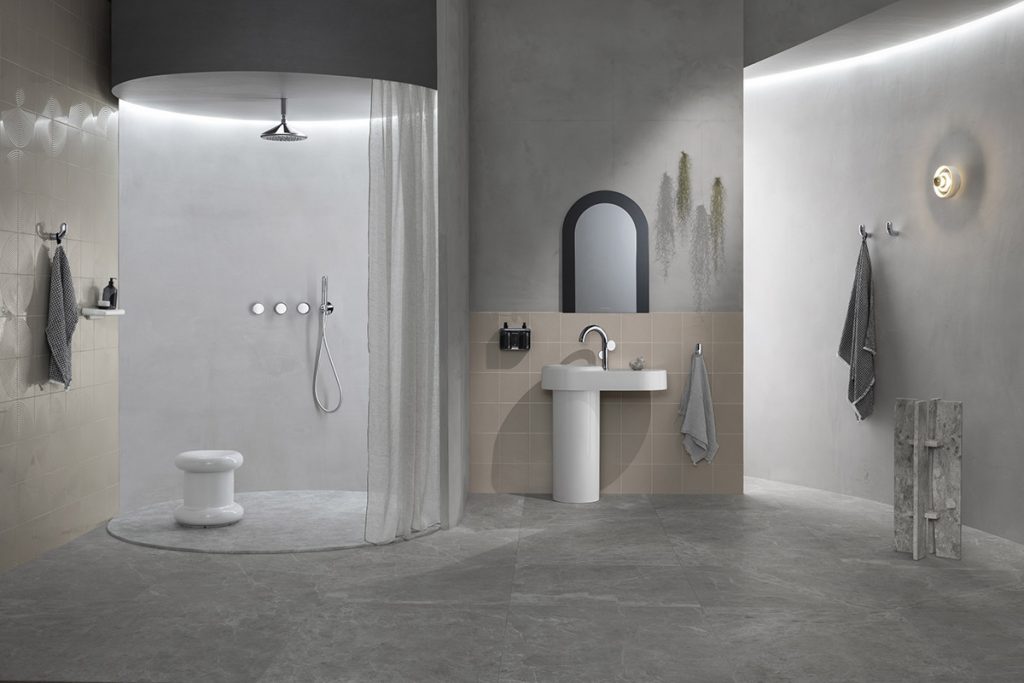 How did you and VitrA come up with the designs?
I like a new challenge, and the bathroom presents me with a series of new opportunities! Tiles, toilet brushes, large ceramics, basins and taps are all new to me so I could attack it with childlike enthusiasm.
This is the first bathroom collaboration we have done so I spent lots of time researching bathroom design and working with VitrA's in-house design team to discuss what would eventually become the Tom Dixon bathroom range.
We visited their manufacturing plant and Innovation Centre in Bozüyük, Turkey to further our education and work closely with their team.
What was the main inspiration for the range?
I like the feeling of permanence in Victorian bathrooms, with their big chunky taps and fat tubes. It's an aesthetic that's closely connected to a whole tradition of British engineering and influenced the development of the bathroom. They are part of the architecture and are really solid. The important thing for me right now is really to design for long life, to make things long-lasting.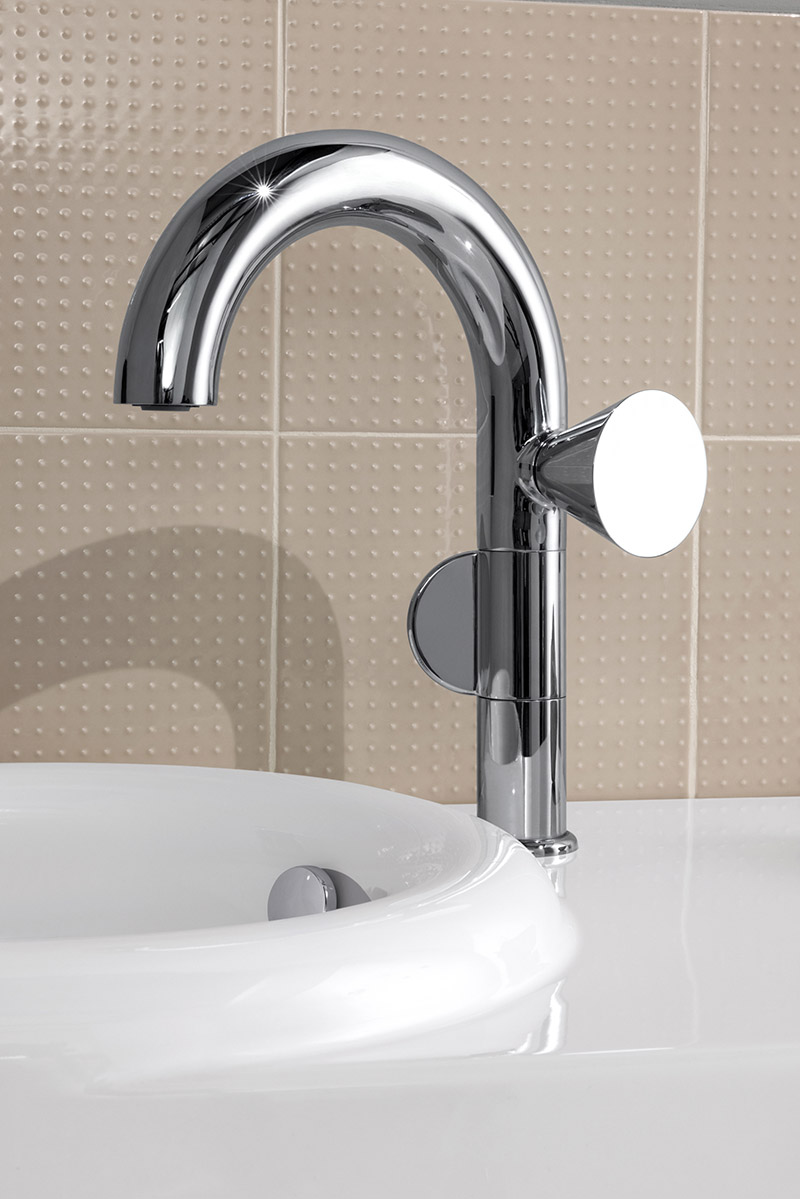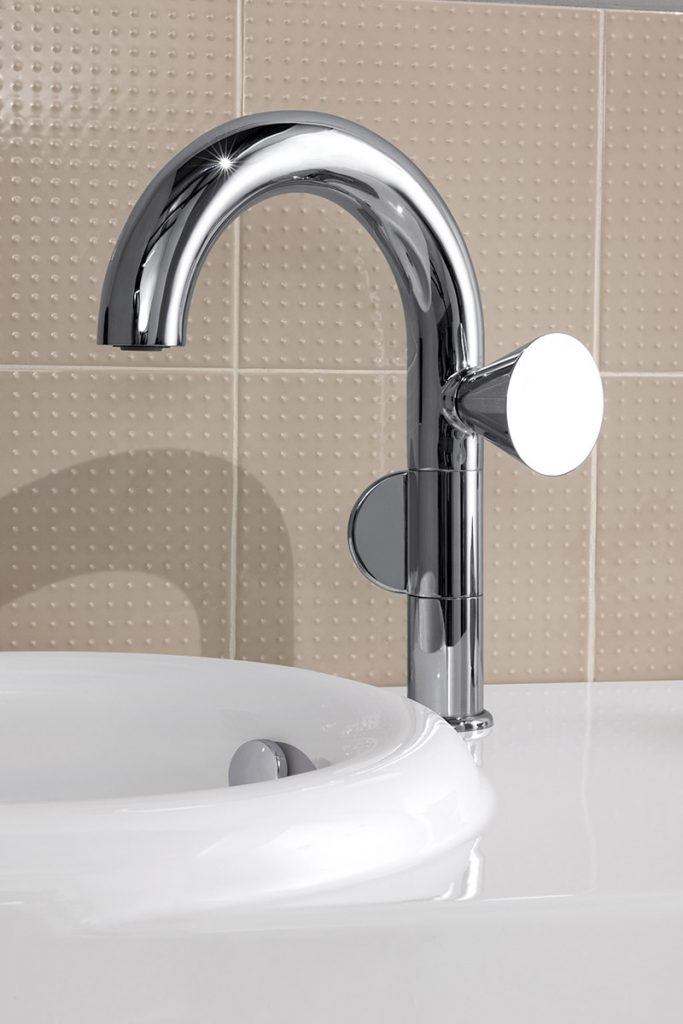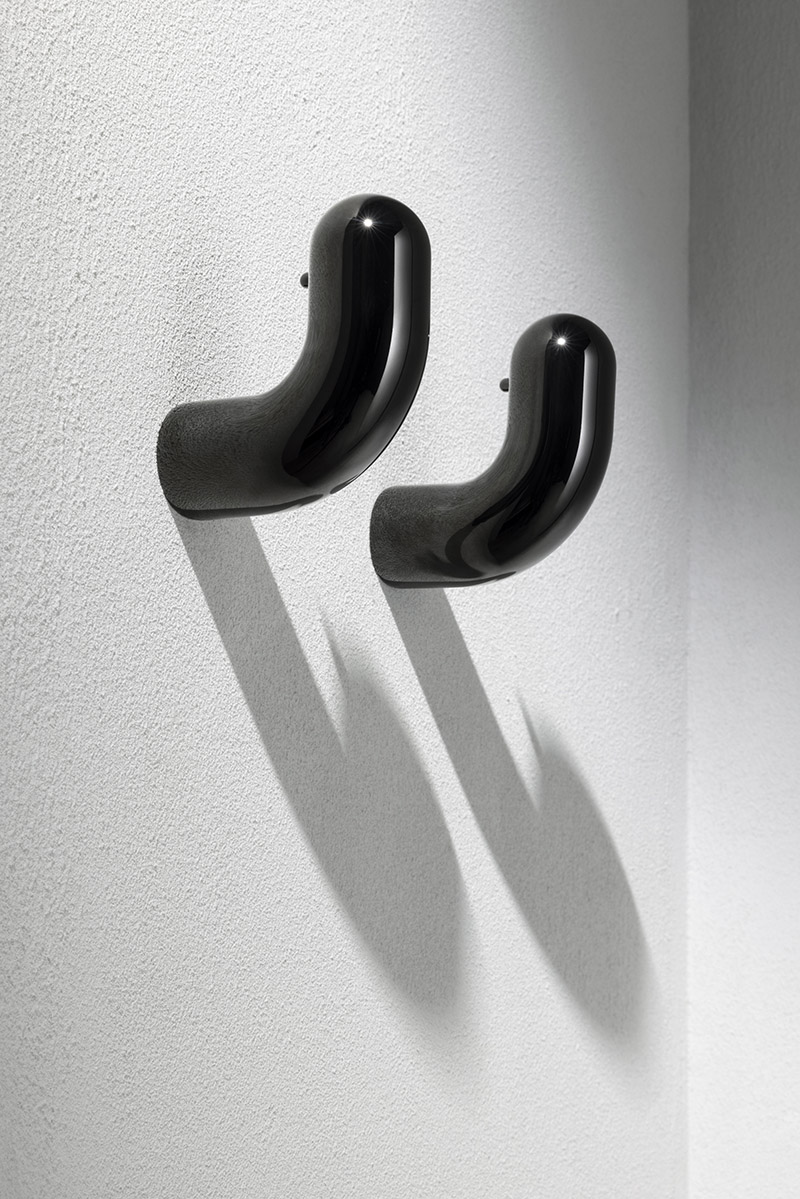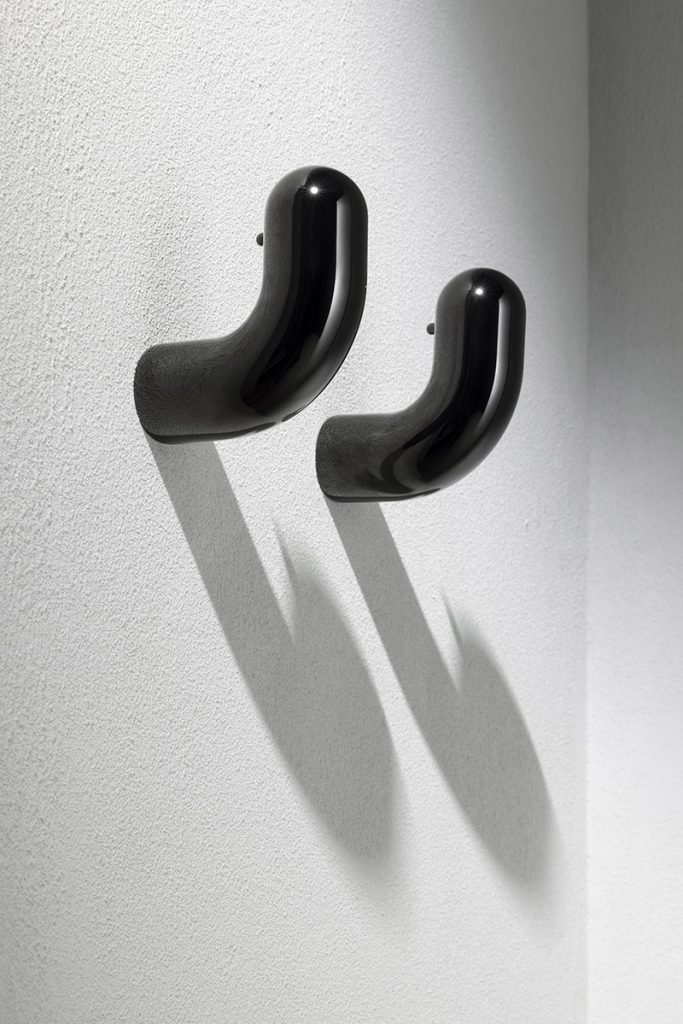 Chunky is the word we'd use to sum up the new designs…
For many years the obsession in porcelain was skinny and reduced but we wanted fat and expressed, which we've done in our own product range of furniture, lighting and accessories.
There's an expressed generosity of these bathroom designs rather than trying to make them hide into the background. I didn't want my taps to vanish into minimalism and have people not knowing how to use them. I wanted large and expressed handles and easy to understand controls. The fat edge is also particularly good for hygiene because it's easy to clean.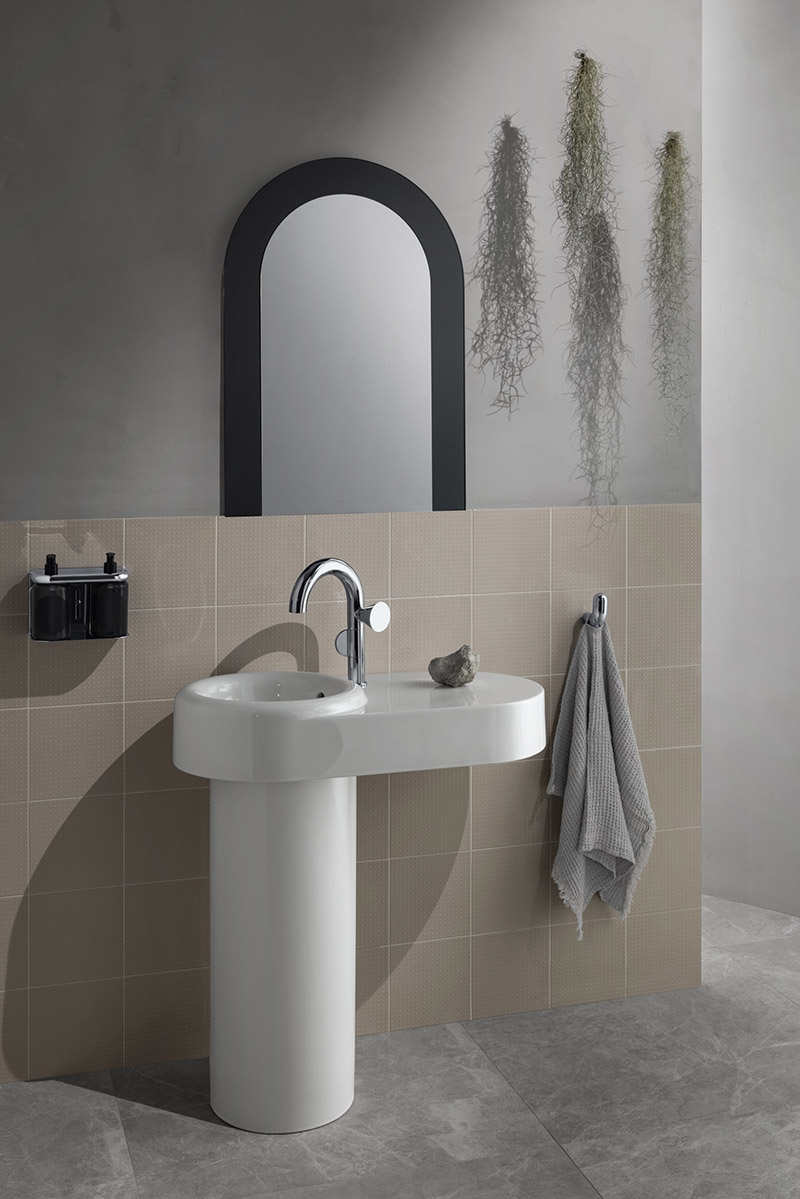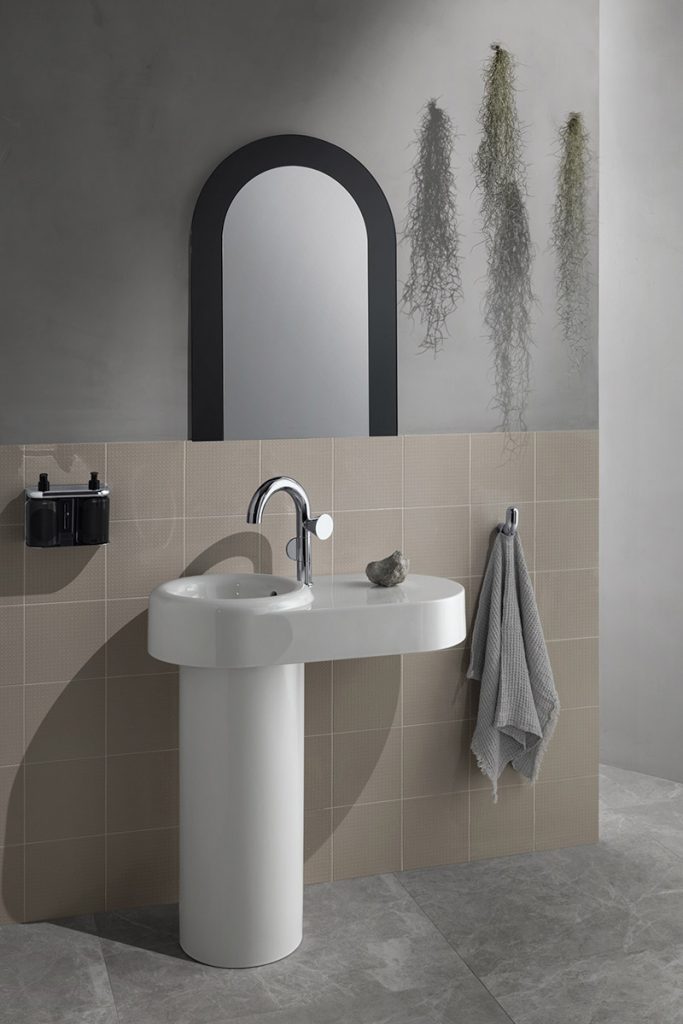 But your signature style is there too, right?
Like much of our recent work, the Liquid collection is aligned with my increasing use of round-edged aesthetics. The designs have also been inspired by elements of pop art, such as Jeff Koons and his Balloon Dog and the work of Claes Oldenburg, plus the sculptor Barbara Hepworth's geometry of soft forms and use of rounded marble.
You've chosen to keep all the sanitaryware white…
Most of the collection is white, however we have injected some colour. Bathroom colours are difficult! We chose green for the tiles as a calming and refreshing colour, something which will not go too quickly out of fashion.
What other items for the bathroom are there?
The taps and showers are available in chrome or gloss black – a finish that's unusual in modern bathrooms.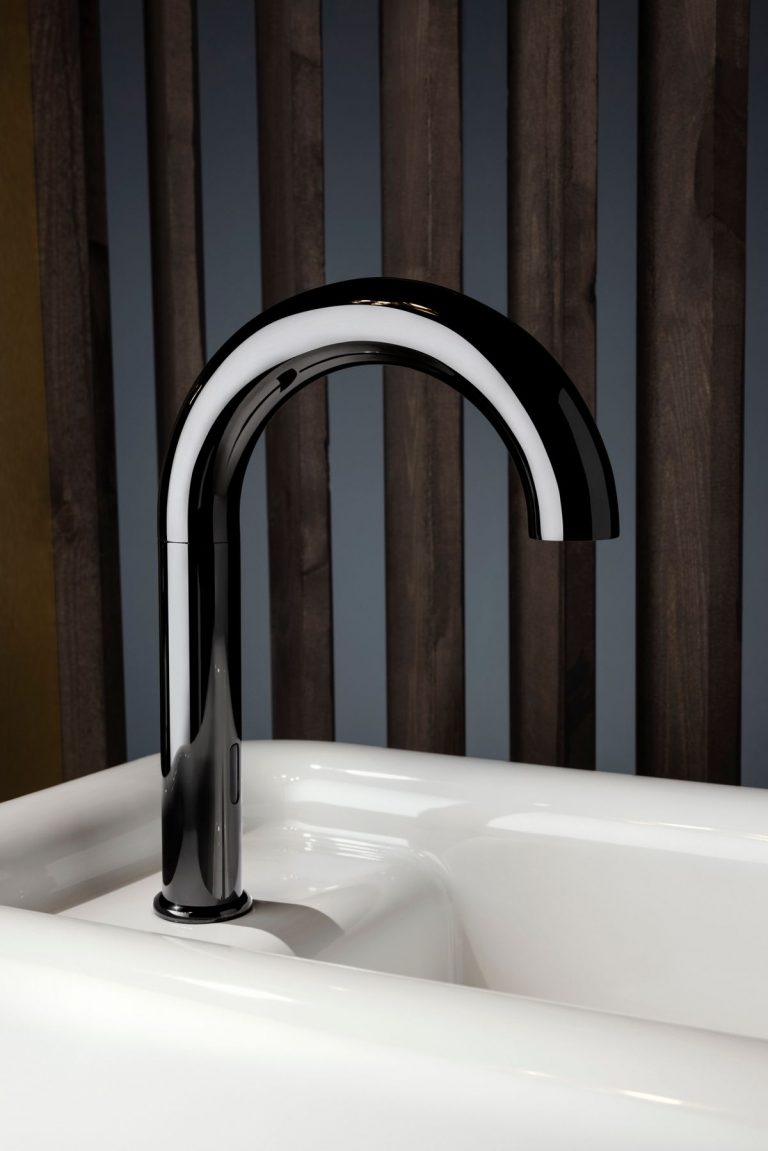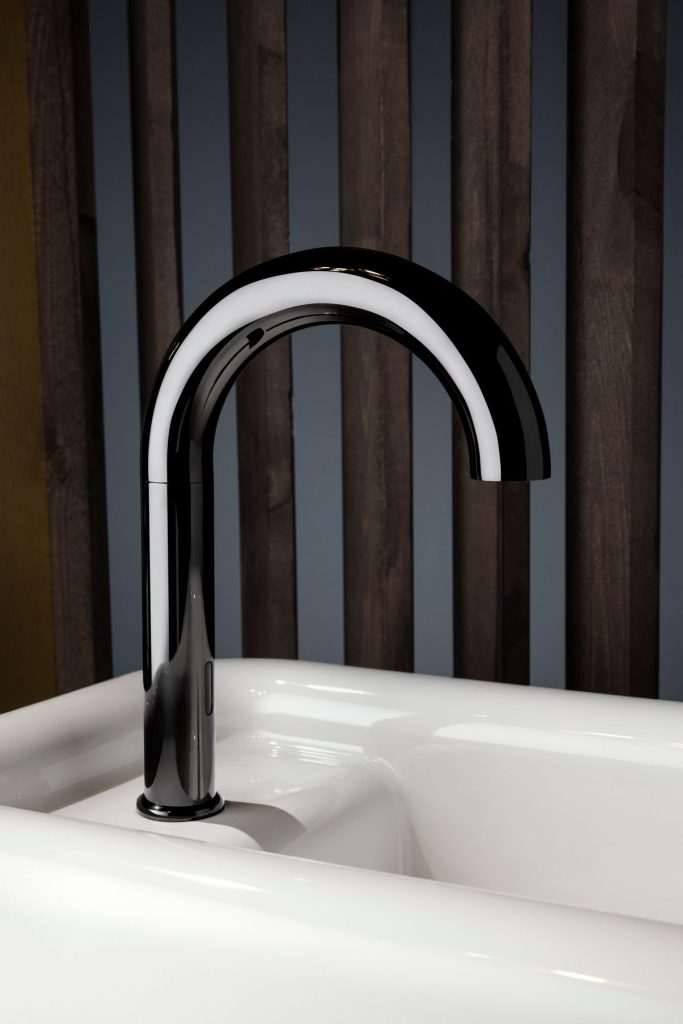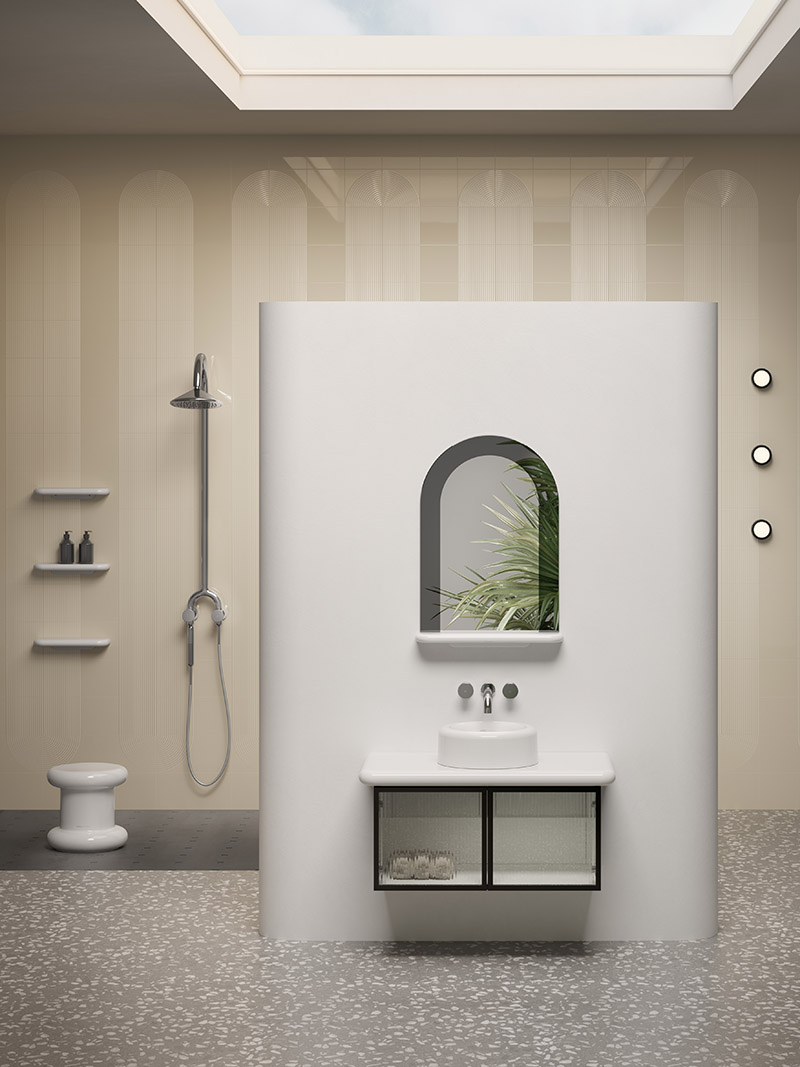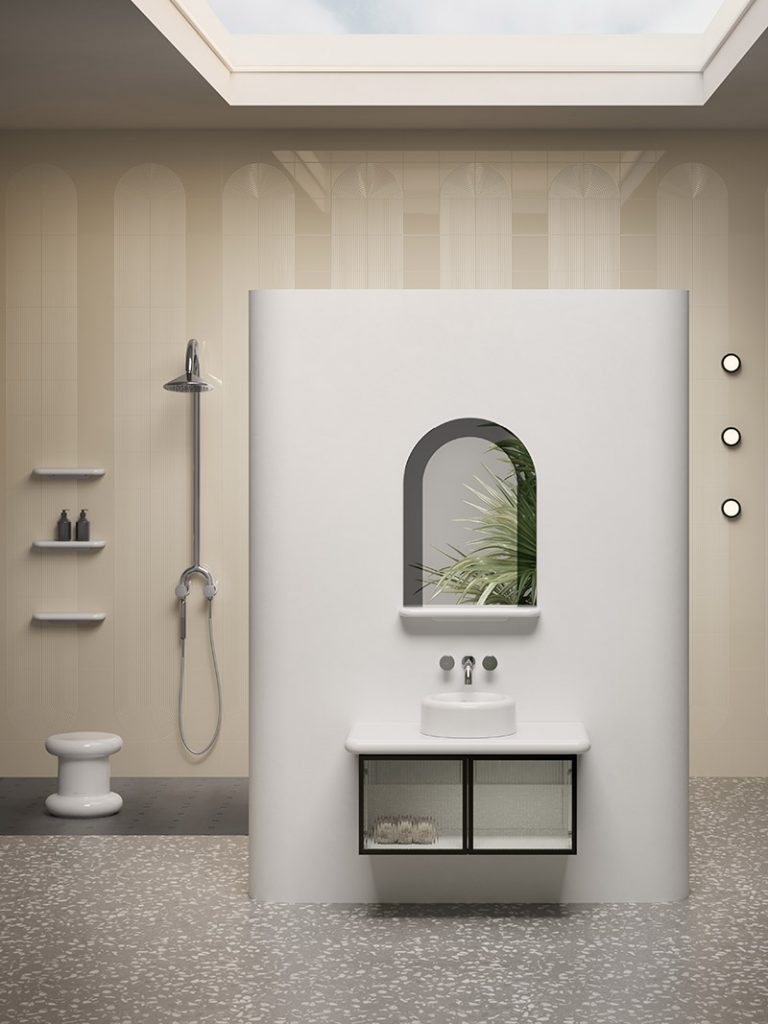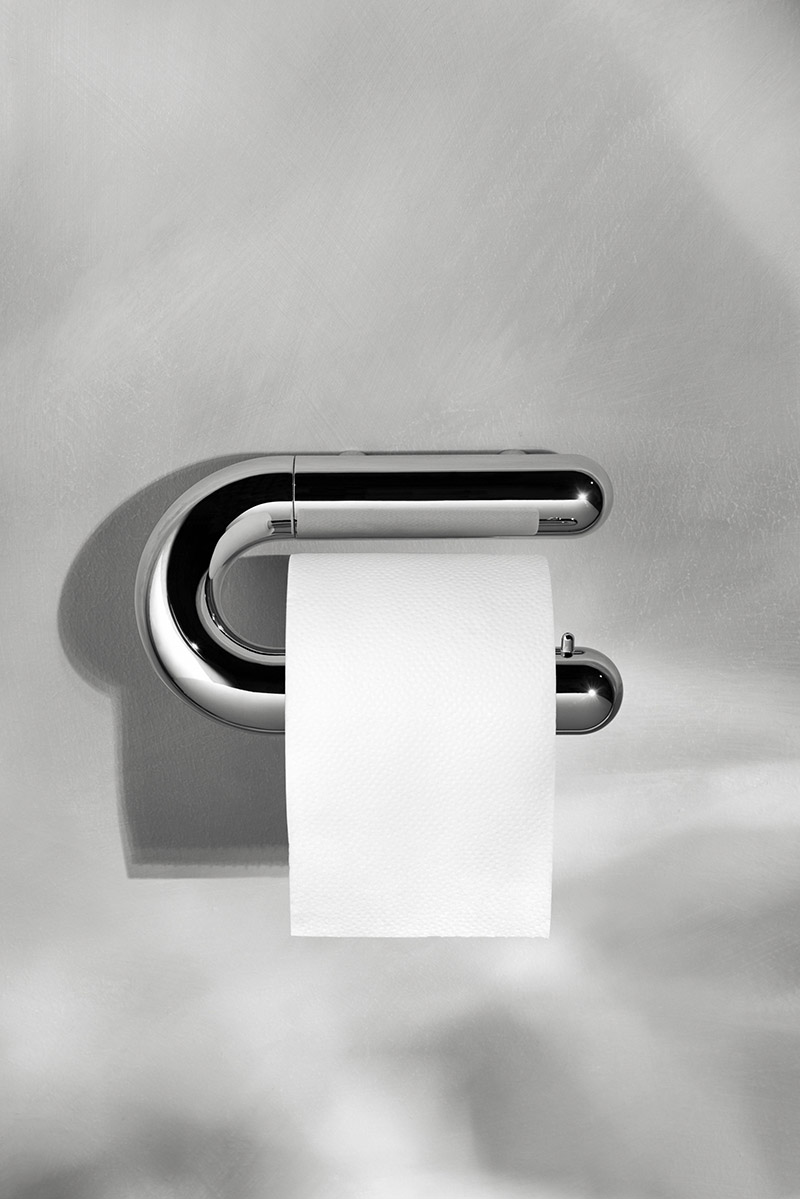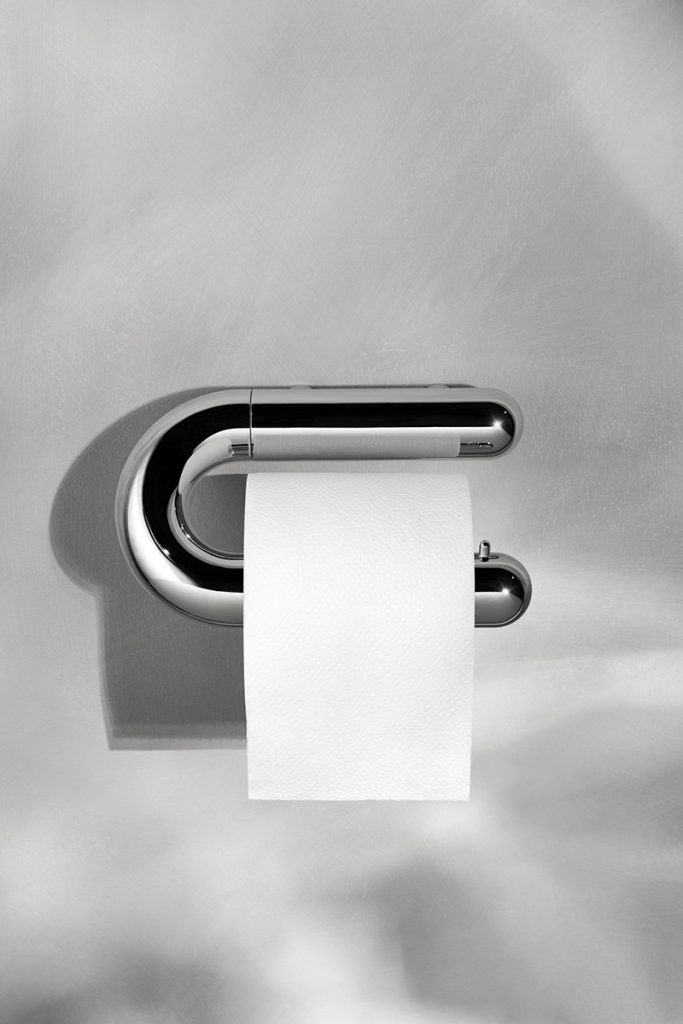 And there are tiles too…
Liquid is a complete set for the bathroom, so the range also includes wall tiles in five designs in white, black, grey, sage green and ecru colours.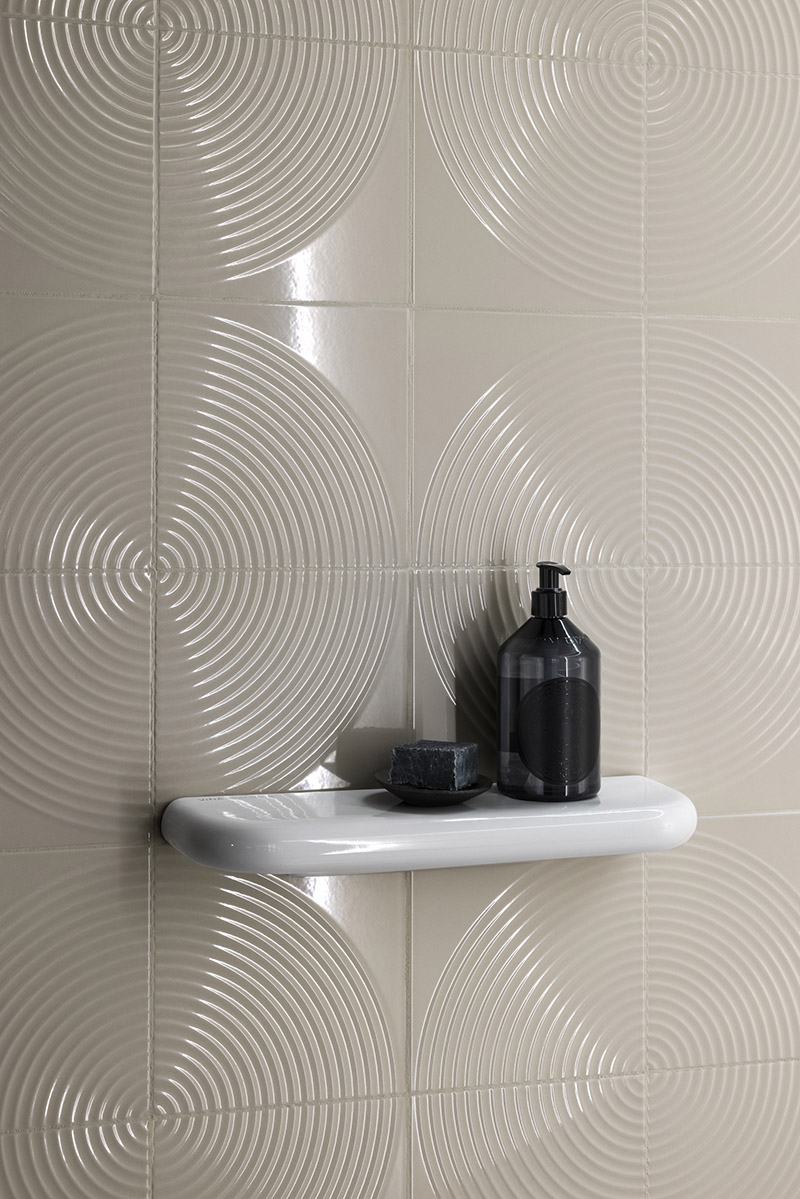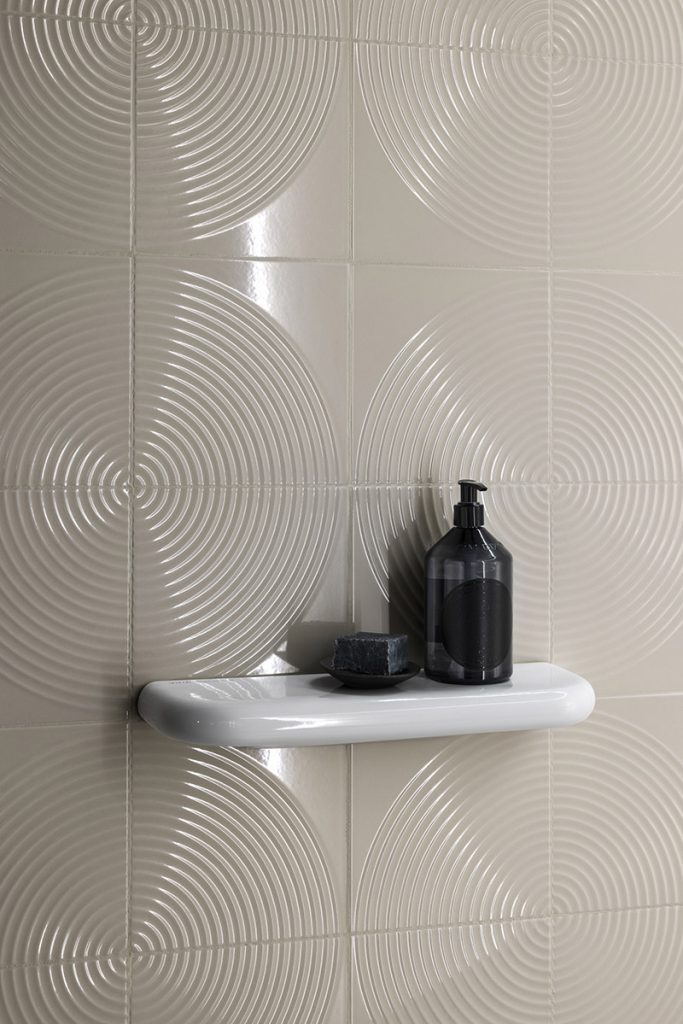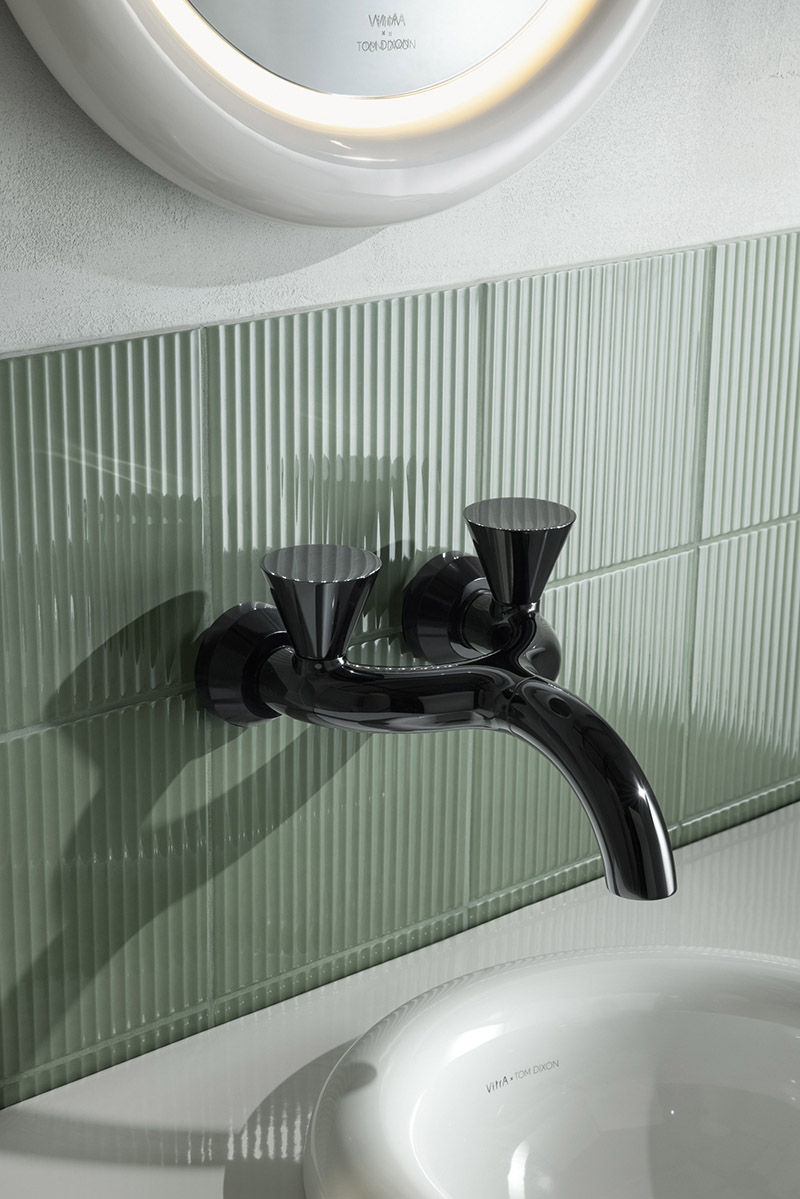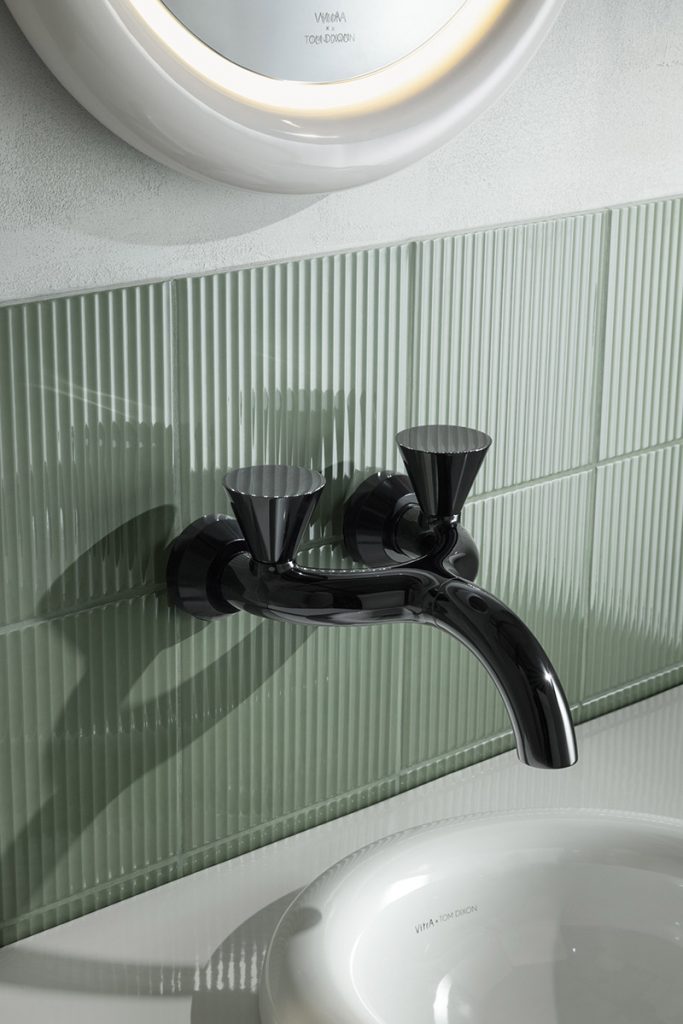 How would you sum up the VitrA x Tom Dixon bathroom range?
We've often felt it very difficult and complicated to specify bathrooms because you're dealing with lots of suppliers and lots of different trades that are all going into the same space.
It doesn't make any sense; you've got the plumber, the tiler and the architect specifying the bathroom fittings and the three don't sit together. So, it's very hard as a designer or someone working on their own house to get a whole set that has been conceived together. So that's what's different with this partnership – we've done the tiles, taps, accessories, sanitaryware and cabinets. Often these come as disjointed, disparate fixtures and fittings from various places.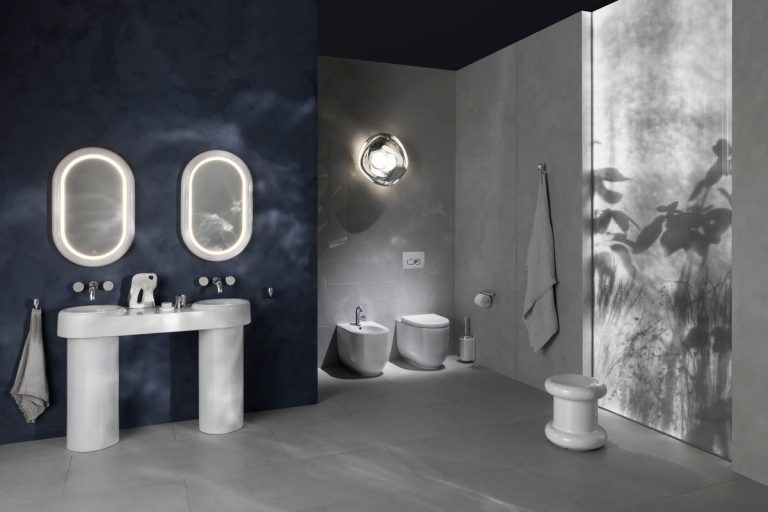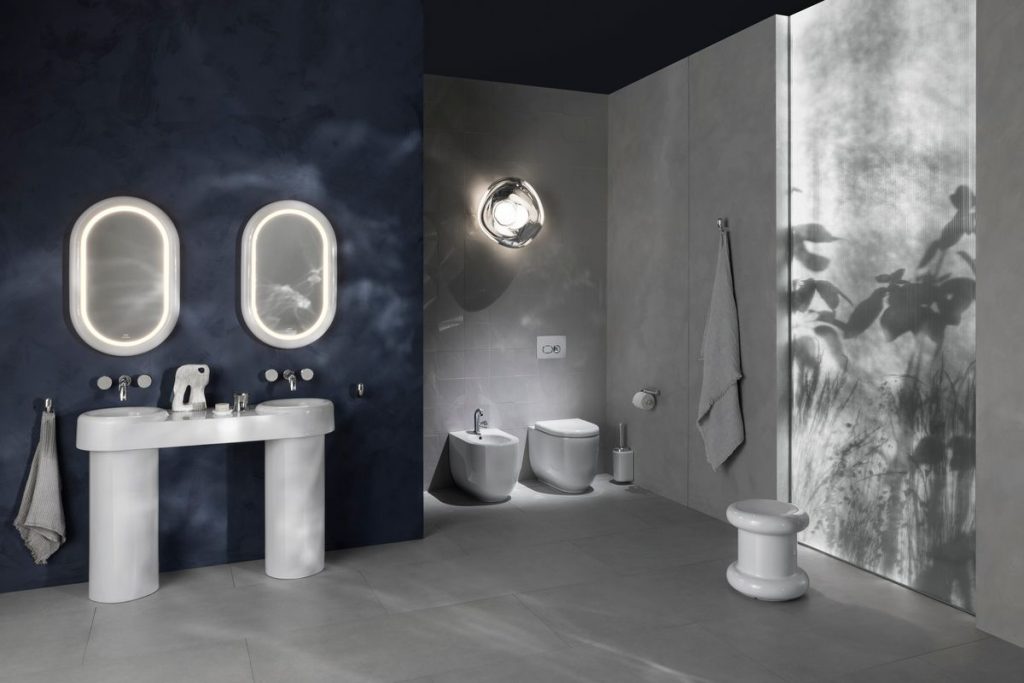 Discover more about the Liquid bathroom range at vitra.co.uk/explore/liquid.


This article has been created in partnership with VitrA.
About Post Author