As the name suggests, pocket doors are sliding designs that moves discreetly into a void within a frame or a wall – the pocket. This design is great for saving space and for creating a more slick look in a kitchen or bathroom. And while there may be a little bit more to think about in terms of the fitting and mechanisms, that space you save from where a conventional door swings in and out, could be the difference between one kitchen or bathroom layout, or another.
I often see pocket doors linking a kitchen to a utility room or connecting a bedroom to a bathroom and there's something rather cool and sleek about them. They can work well in more classic settings as well as modern homes and – as mentioned – are a real space winner. But what should you know before opting for this design? I've asked some in-the-know designers and answered some of the most common questions, so here goes…
Can pocket doors work in a kitchen?
Absolutely! In a kitchen, pocket doors often links the main space with a utility or boot room, where it can be incorporated into a wall or within tall units to disguise a secondary room behind. I once went to a rather fab home in which the utility was hidden behind what looked like a full-height kitchen cabinet. You can take the house tour of that particular property here.
Or, you can choose a pull-out-and-hide pocket door that recesses back into the unit itself – ideal for concealing appliances, for dressers and breakfast cupboards that need to be open when in use and then closed to hide away clutter.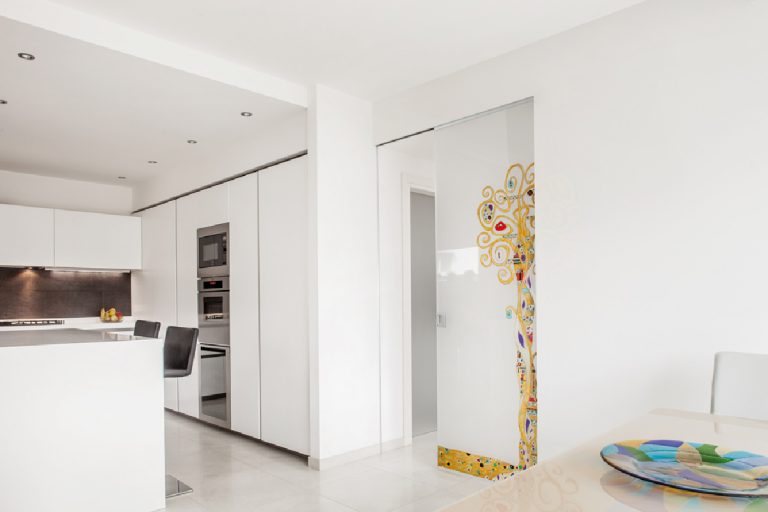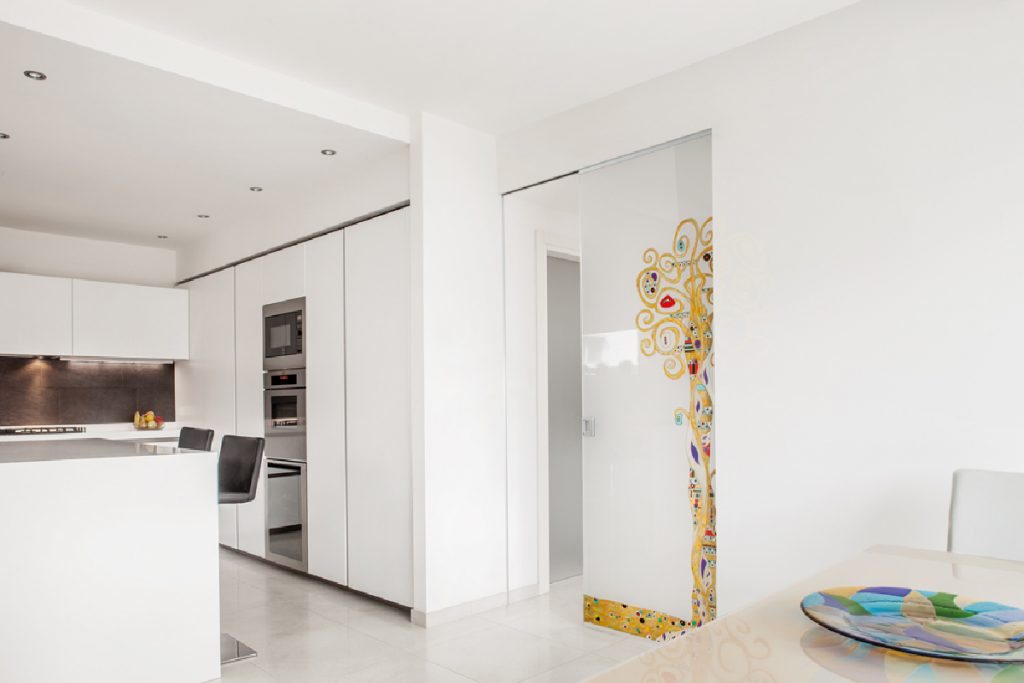 Can it match my kitchen then?
It can indeed. The beauty of a pocket design is that it is easy to disguise a door is even in place. Many are available to seamlessly match the style of your kitchen units or the shade of your wall. And as the door needs to slip into its void, the handle often fits flush with a pull-out ring, recessed design, or a simple hole for your fingers, adding to the unobtrusive look.
What about if I want an open-plan kitchen?
With modern living in mind, you may like to shut away a home office area within your kitchen at the end of the day by pulling out the door, or have the option to divide an open-plan room into separate zones when required. So imagine having it open plan when you're chilling out or entertaining, but closing sections of the space off if you're, say, working or want a bit of quiet time.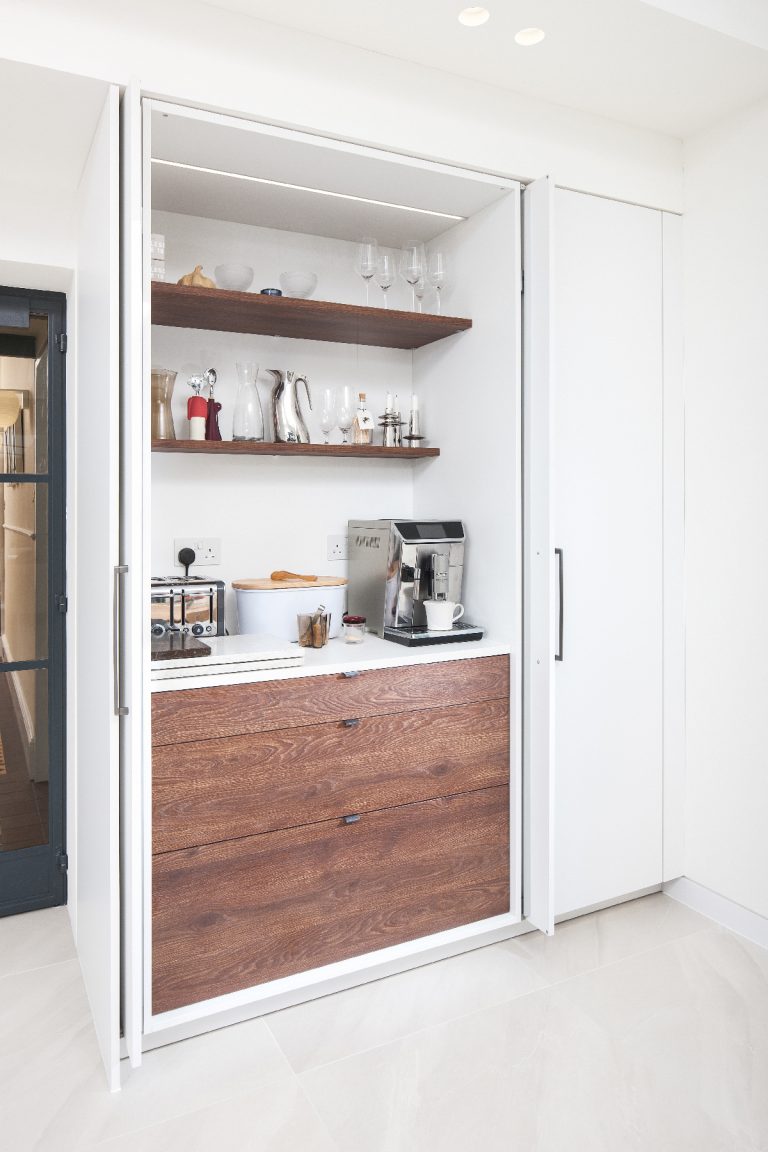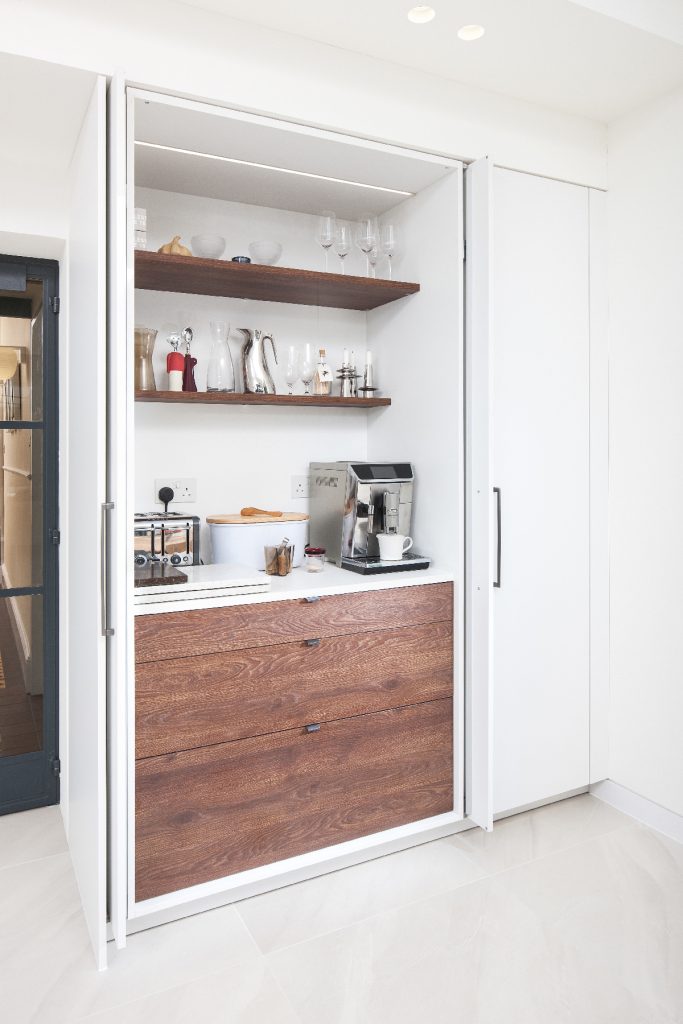 Joanna Geddes, senior designer at Kitchens By JS Geddes summed it up rather nicely when I chatted to her about pocket doors: "You can have an area where comfortably do tasks – such as tackling chores in a utility or cooking – but when you're done, you can close off a door and revert the room back to a neat, sleek space."
And do pocket doors work in a bathroom too?
In an ensuite, a pocket door connects it to the bedroom without having to account for the space a standard door needs to swing in or out. So you could use the extra space gained by not having a conventional door for a larger shower, more floor space in both the bedroom and bathroom, or open up the possibility of a better layout all together. A pocket door is also a great option for a downstairs loo, too.
Again, the space saving benefits are brilliant and, let's face it, the downstairs loo is probably the most spatially challenged of all the rooms in the house, so any way to maximise the footprint is invaluable.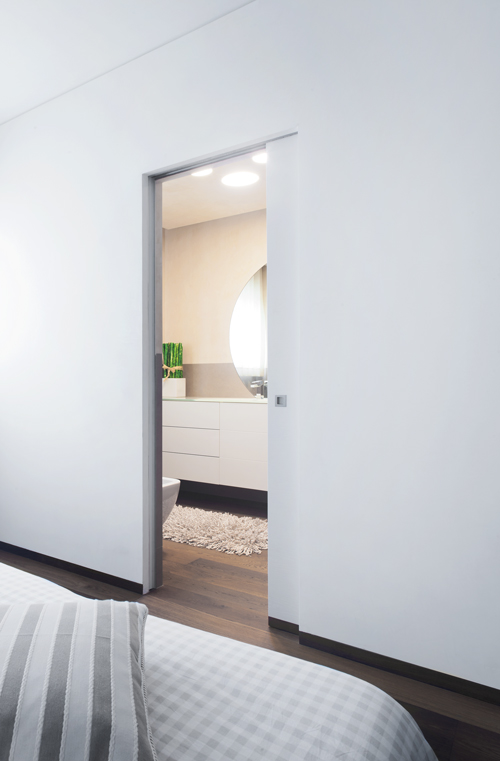 Ok, sold. What do I need to install a pocket door?
Structurally, you'll need to ensure there's enough space for the system. I chatted to Keith Myers, designer at The Myers Touch and he told me you have to "allow extra room for the door to go into a wall," explains "So if you consider a 90cm door, you would need around 20% wall space to fit and effectively use the pocket design."
Also think about the location, as Joanna mentioned when I asked her for her top tips. She told me: "The wall must be free of studs, plumbing, wiring or anything else which would cause obstruction." If in doubt, check with your builder, plumber, or electrician.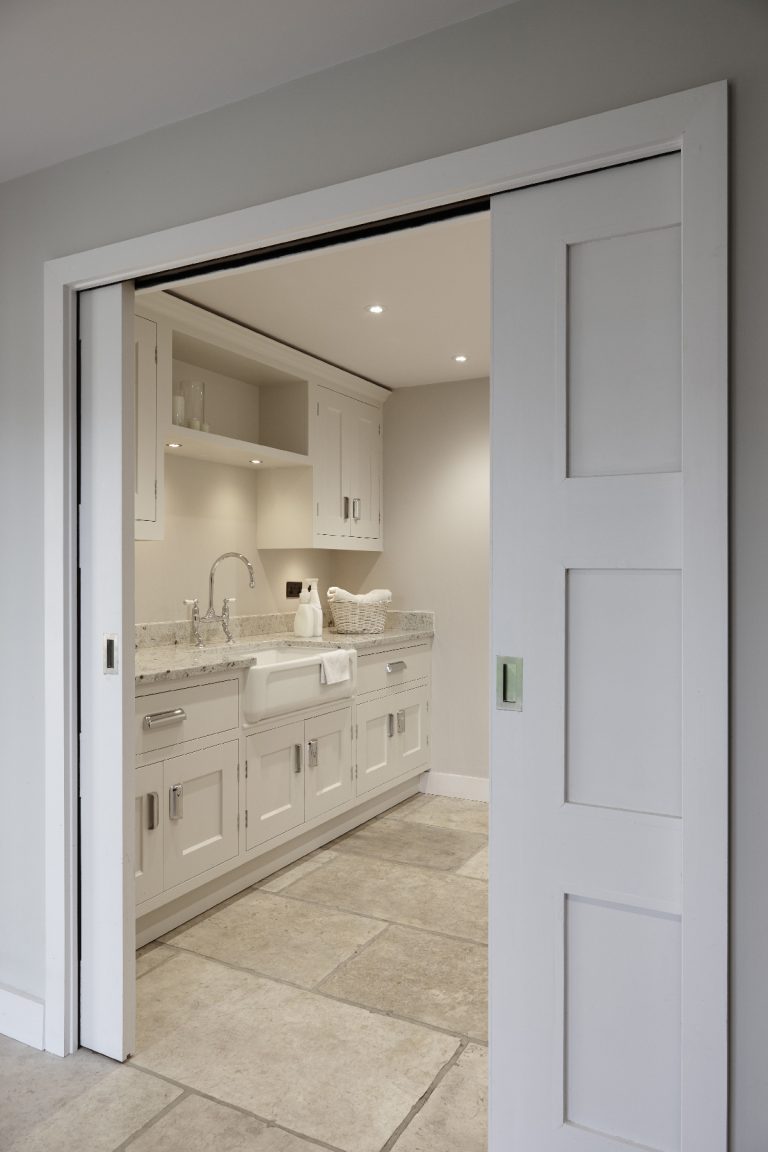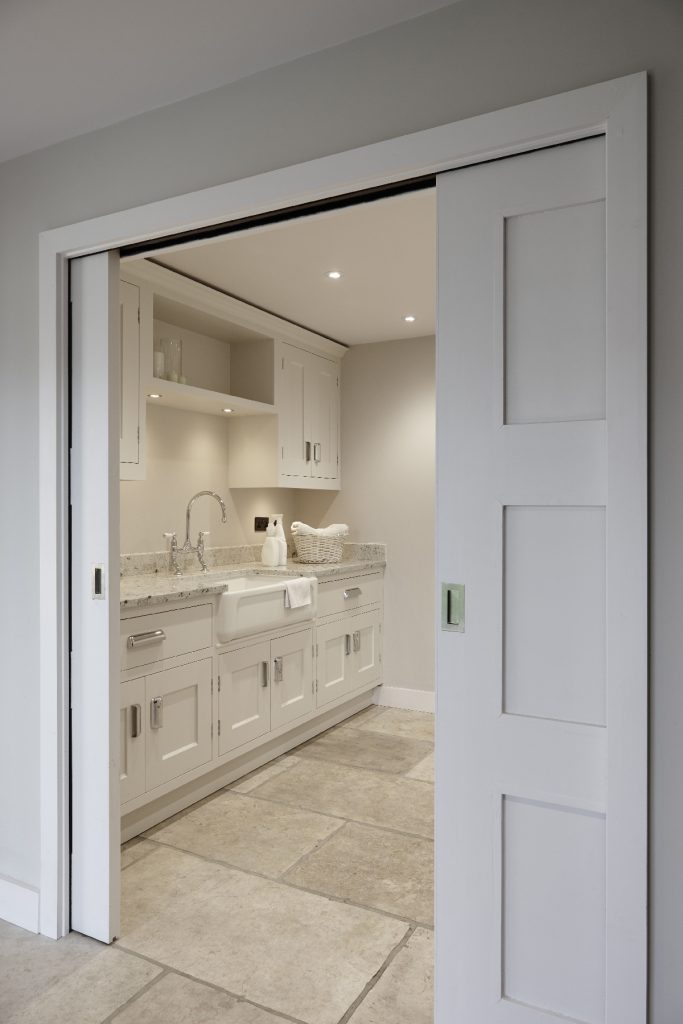 Any drawbacks?
"Pocket doors do not close as tightly as normal styles and generally have a larger gap to the floor," said Joanna.
This means they're not as good at preventing smells and light noise transferring between spaces – a key consideration for bathroom privacy as well as in the kitchen. And let's swiftly leave that point there, shall we?
"Think about your individual needs, too. For example, this style doesn't work well for people with arthritis-type conditions due to the handles being flush to they can be more difficult to grasp," Joanna added, which is a point I, admittedly, hadn't considered before – but a very important one.
So, pocket doors: are you in? Let me know if you have any questions in the comment box below.
Watch The Bathroom Sessions: How to design a cloakroom
About Post Author