With The Great British Bake Off on our screens again and having experimented with all banana bread variations, sourdough making and perfecting our culinary skills over the past year and a half, it seems we are all still into our baking and cooking. So, I have rounded up my favourite Christmas gifts for the inspired baker or the budding chef in your family.

From a personalised baking book to something more extravagant like an outdoor pizza oven, you'll be sure to find the perfect gift for your loved ones – or yourself (*wink*). Top of my Christmas wish list is the fondue set from Staub, and some great accessories from independent makers. Check it out…

Practical gifts that pack a bit of kitchen style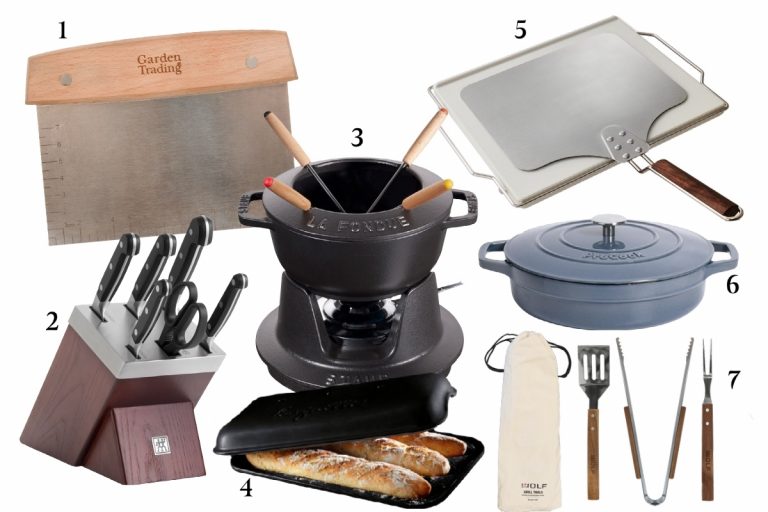 The cooking kit that looks the part
1. Pro Series washed canvas & leather apron, £115, Flint & Flame. 2. FIAMMETTA V marble rolling pin, £105, Amara. 3. Cast aluminium 3L casserole dish, £39.50, M&S. 4. 5 Jar Spice Rack & Cork Base, £16, Garden Trading. 5. Stellar Rocktanium 26 x 26cm Grill Pan Non-Stick, £58, Horwood. 6.Kitchen timer in light blue, £28, Alessi.
Pretty kitchen must-haves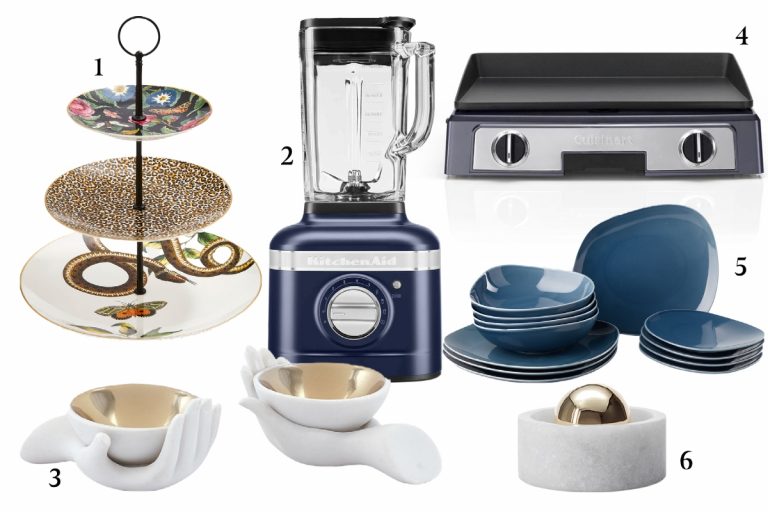 From outdoor cooking to perfect spice blends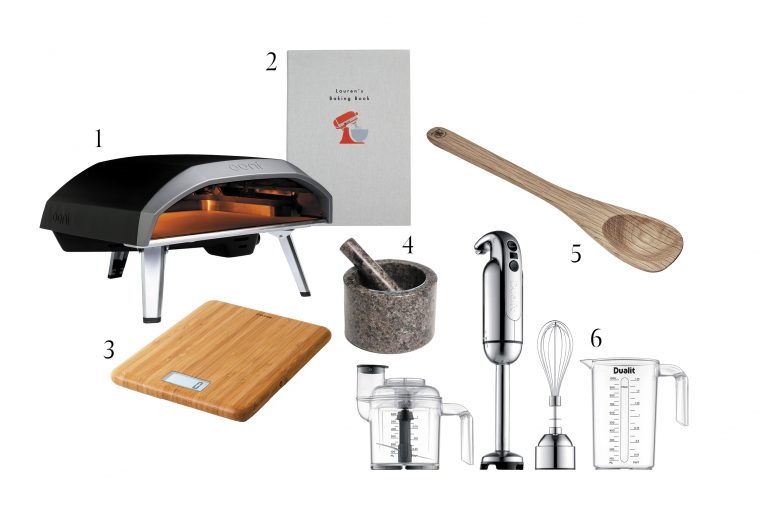 1. Ooni Koda 16 gas fuel portable pizza oven, £499, John Lewis. 2. Made by Ellis Personalised baking mixer A5 cloth bound notebook, £17.95, Not On The High Street. 3. Eco bamboo rechargeable digital kitchen scale, £43.99, Salter. 4. Pestle and mortar in black, £100, Lundhs Real Stone, 5. Morsø Kit wooden kitchen utensils, £12, OSO Living. 6. 700W hand blender, £94.99, Dualit.
Which have you added to your shopping list?
About Post Author