With The Great British Bake Off on our screens again and lots more time at home to experiment with all the banana bread variations, sourdough making and perfecting our culinary skills, it seems we are all getting into our baking and cooking this season. I love to bake, so have rounded up my favourite Christmas gifts for the inspired baker or the budding chef in your family.

From a personalised baking book to something more extravagant like an

outdoor pizza oven, you'll be sure to find the perfect gift for your loved ones – or yourself (*wink*). Top of my Christmas wish list is the limited-edition mixer from KitchenAid and some great accessories from independent makers. Check it out…

Kit that looks the part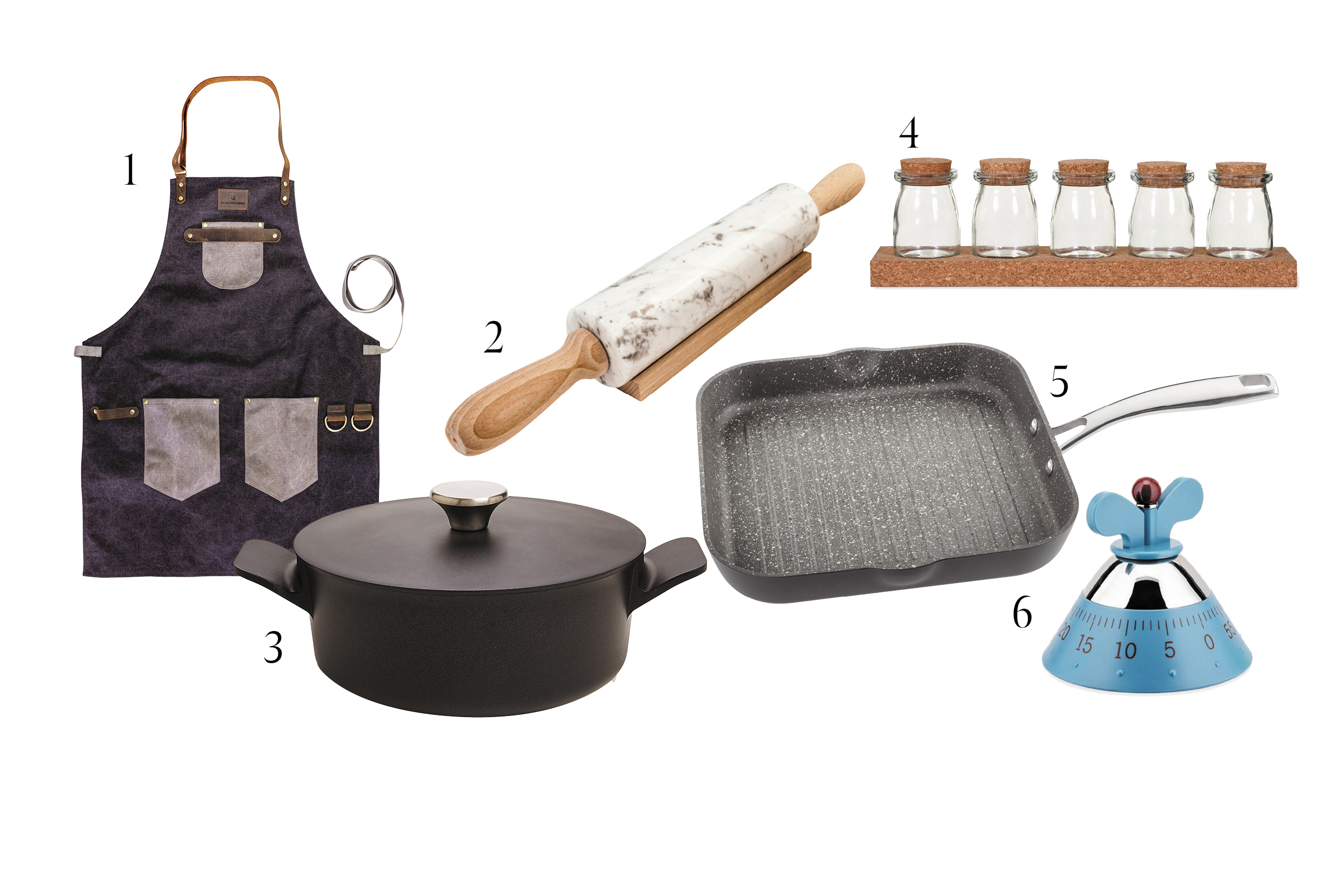 1. Flint & Flame Pro Series washed canvas & leather apron, £100.00, 2. FIAMMETTA V marble rolling pin, £69, Amara. 3. Cast aluminium 3L casserole dish, £39.50, M&S. 4. 5 Jar Spice Rack & Cork Base, by Garden Trading, £12.00, aplaceforeverything. 5. Stellar Rocktanium 26 x 26cm Grill Pan Non-Stick, £58.99, Horwood. 6. Kitchen timer £24.50, Michael Graves, Alessi.
From outdoor cooking to perfect spice blends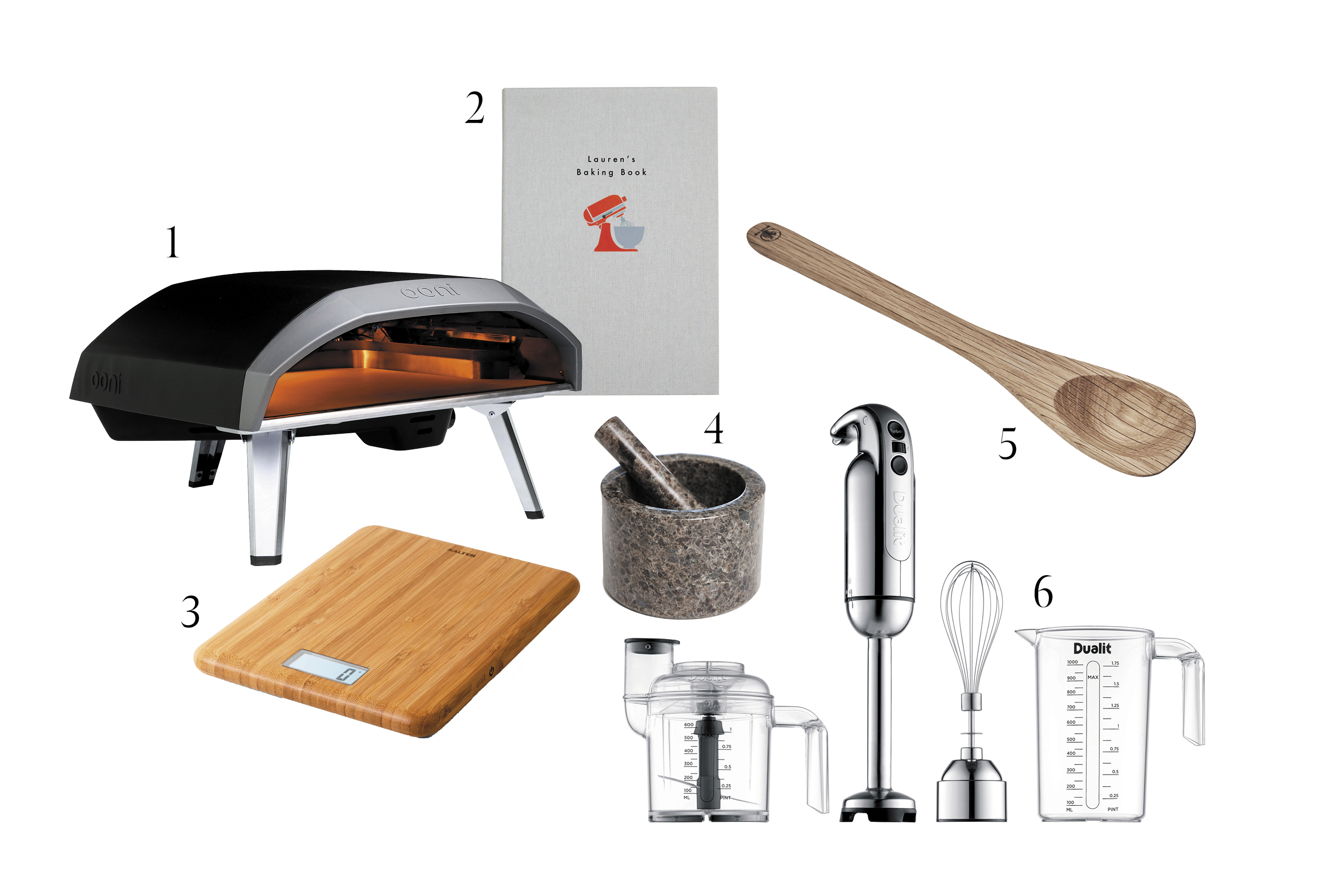 1. Ooni Koda gas-powered outdoor pizza oven, £249.00, John Lewis, 2. Personalised Baking Mixer A5 Cloth Bound Notebook, £16.95, Made by Ellis, Not On The High Street. 3. Bamboo Electric Kitchen Scale, £39.99, Salter. 4. Pestle and Mortar, black, £80, Lundhs Real Stone, 5. Morsø Kit Cooking Spoon, £12, OSO Living. 6. 700W hand blender, £89.99, Dualit.
Gifts that pack a bit of kitchen style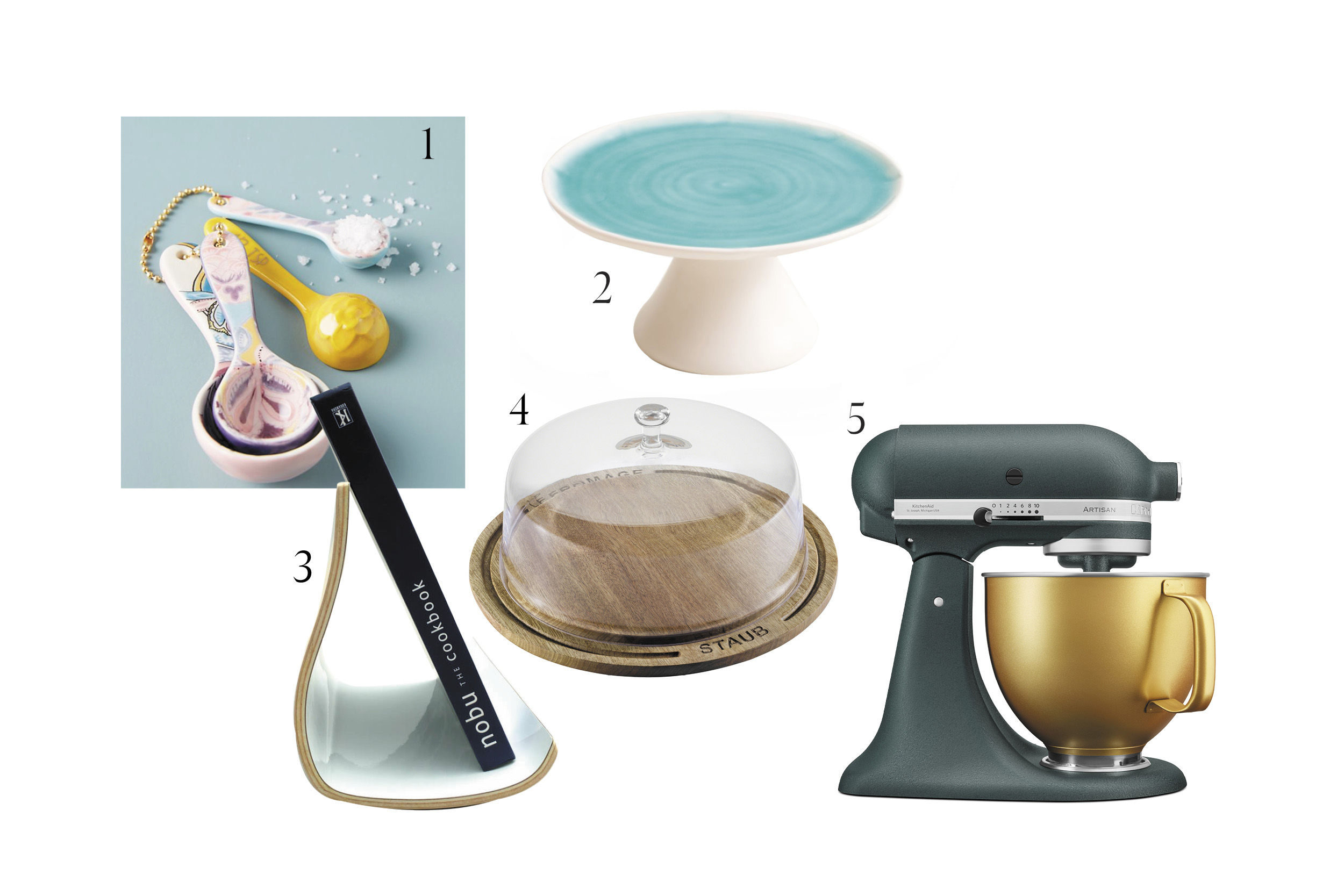 1. Set of 4 Agnes measuring spoons, £18.00, Anthropologie, 2. Handmade cake stand, £48.00-£89.00, Linda Bloomfield. 3. Modern cookbook stand by Lola and Daisy Designs, £37.95, Not On The High Street. 4. Cheese dome, £49.95, Staub. 5. Limited edition Artisan 4.8L Tilt-Head Stand Mixer in Pebbled Palm with seasonal bowl option, £599, is available from kitchenaid.co.uk.
Which have you added to your shopping list?