What's your lockdown craft? Mine is crochet and I've also tried my hand at weaving, which despite initial doubts, was actually very relaxing. With so many craft kits available now and at-home hobbies on the rise, you could make the ultimate craft room in your spare bedroom and take your creativity to the next level.
Did you know things like colouring pencils and books, embroidery kits and knitting materials have all risen in sales since lockdown began? Seems many of us are harking back to simpler, mindful activities to keep us occupied while at home. There's something nice about that, I think.
These Three Rooms blogger Laurie showed us how to turn your spare bedroom into a home gym recently and now she's back with some tips on how to get a craft room in your spare bedroom. Here's how…
Make space for your craft room
Whatever your craft of choice, be it sewing, knitting, scrapbooking, or a bit of everything, a dedicated room is ideal for keeping the tools of the trade, whether it's a sewing machine and a big stash of fabrics or an easel placed in a bright spot by a window.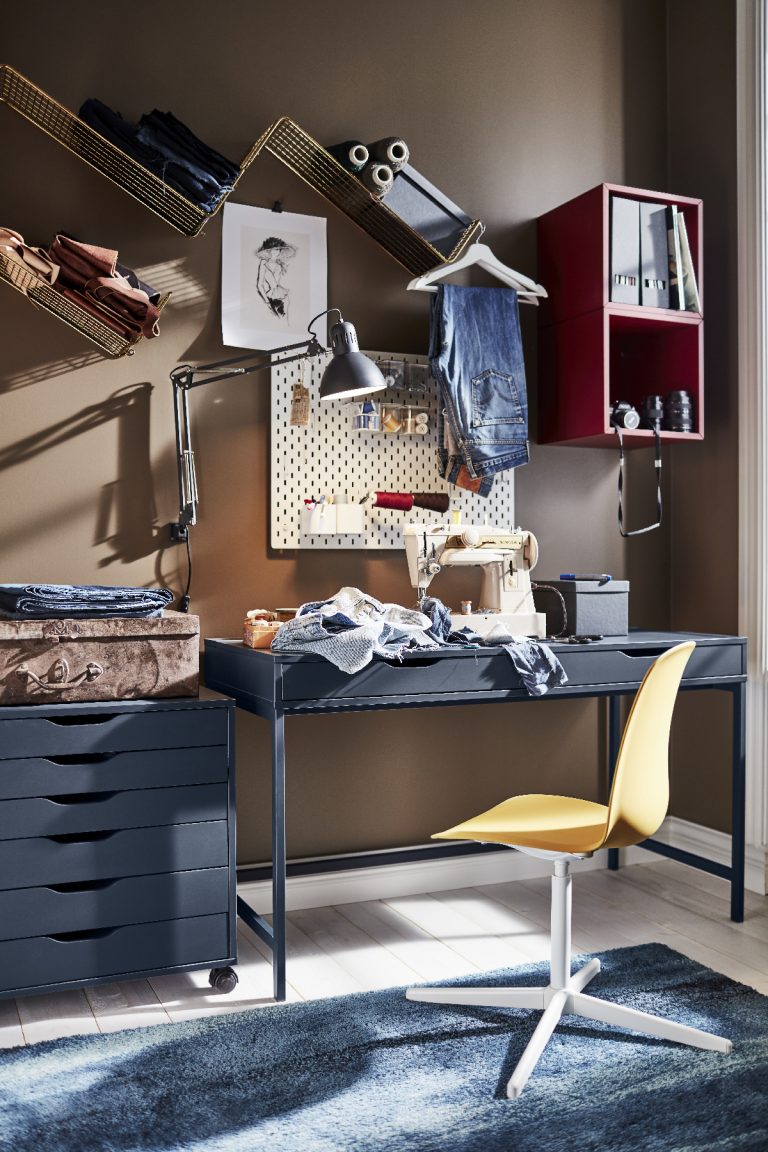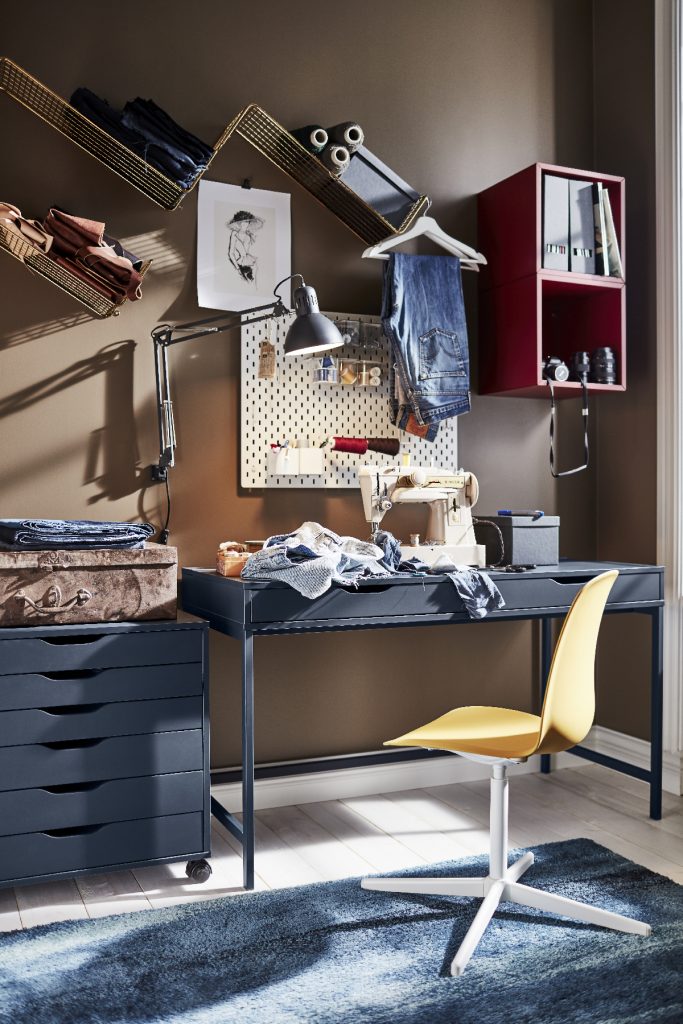 Having a generous desk area to get creative, with dedicated storage for all your materials makes sense if you're doing something you really enjoy – plus it means you can leave an unfinished project out until you return to it, rather than having to clear everything away each time.
Easy clean is key
You'll want to make sure you have practical flooring that's easy to clean (especially if your crafting is likely to get messy). Carpet probably isn't the best choice if there's a risk of spillage or mess, so go for an easy-wipe vinyl or laminate instead.
Storage, storage, storage
There needs to be a place for everything so everything has its place. This will not only keep your spare room organised, but your mind too, leaving more space for creativity.
Vertical shelving is ideal, as it will make the most of the height of your room. See-through storage is good for stashing craft materials as you can view the contents at a glance, rather than having to root through drawers or cupboards.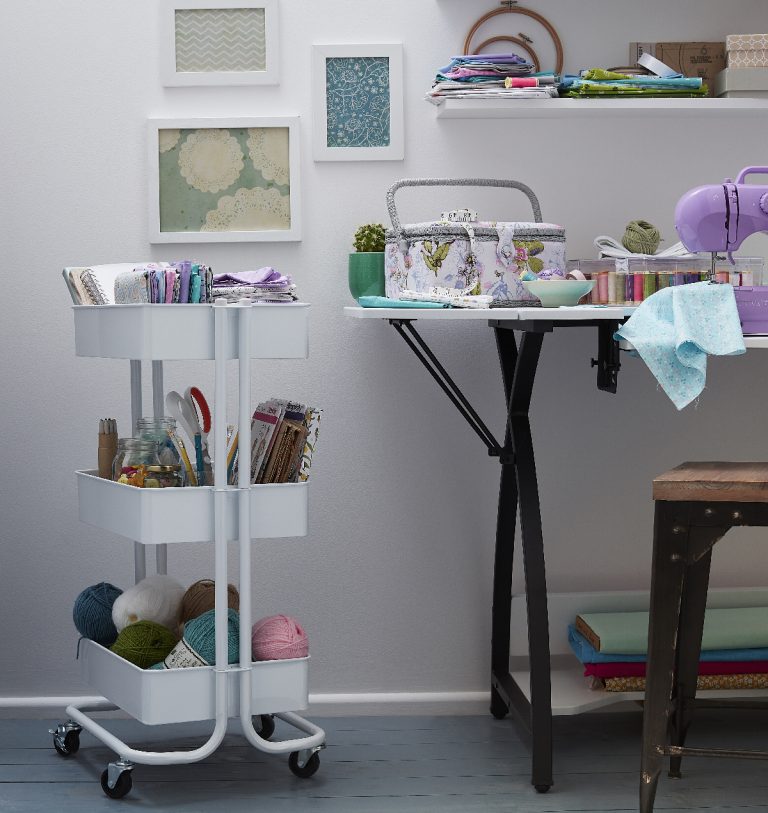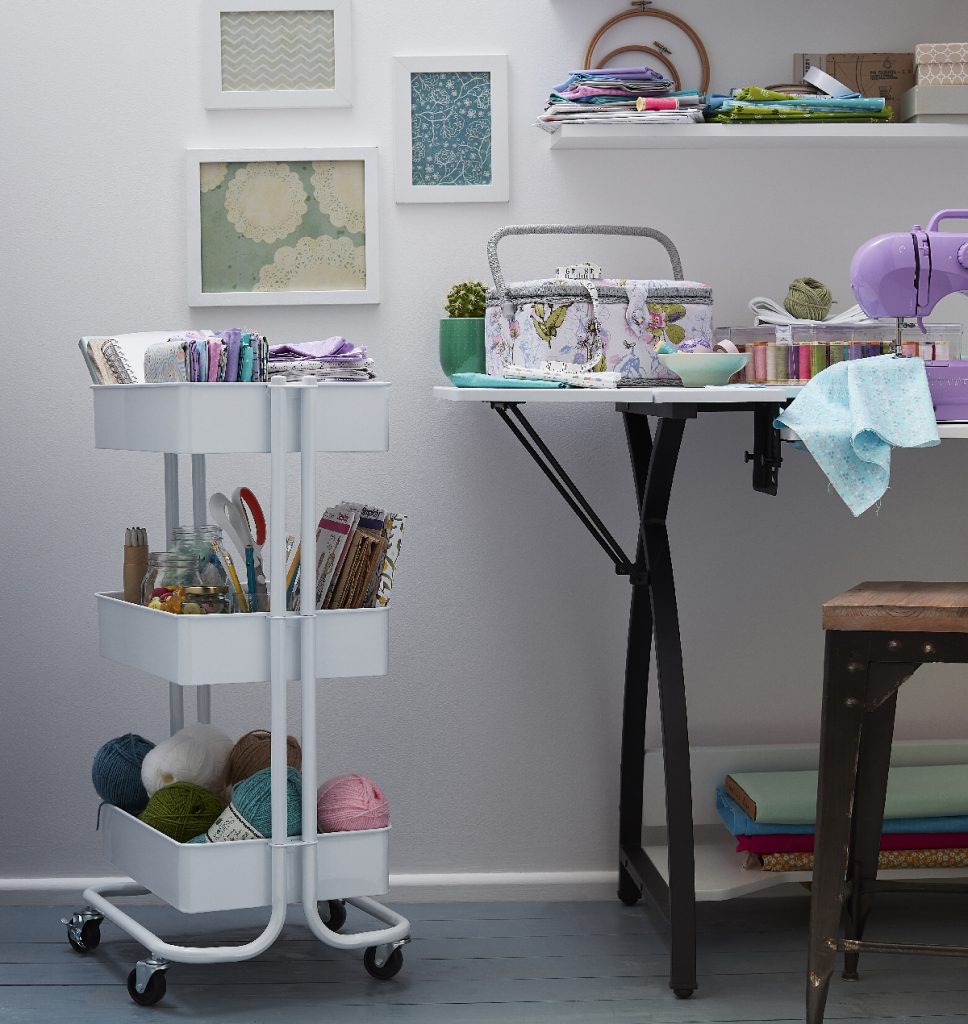 If you're in it for the long haul (and if you're creating a craft room in your spare bedroom, I'd say you are), invest in fitted furniture that can have compartments for your exact storage needs.
Mix and match closed and open shelving for a studio feel that feels more 'lived in' that sparse.
For an accent of colour, why not display buttons, cottons, and other colourful collections in glass jars on a shelf?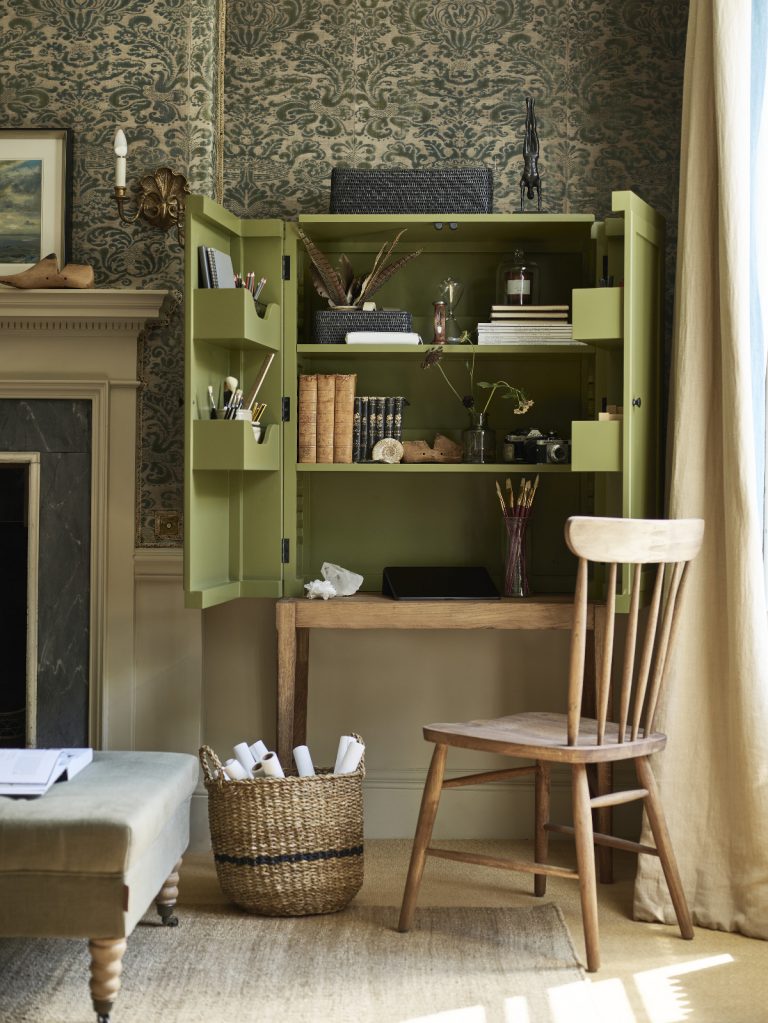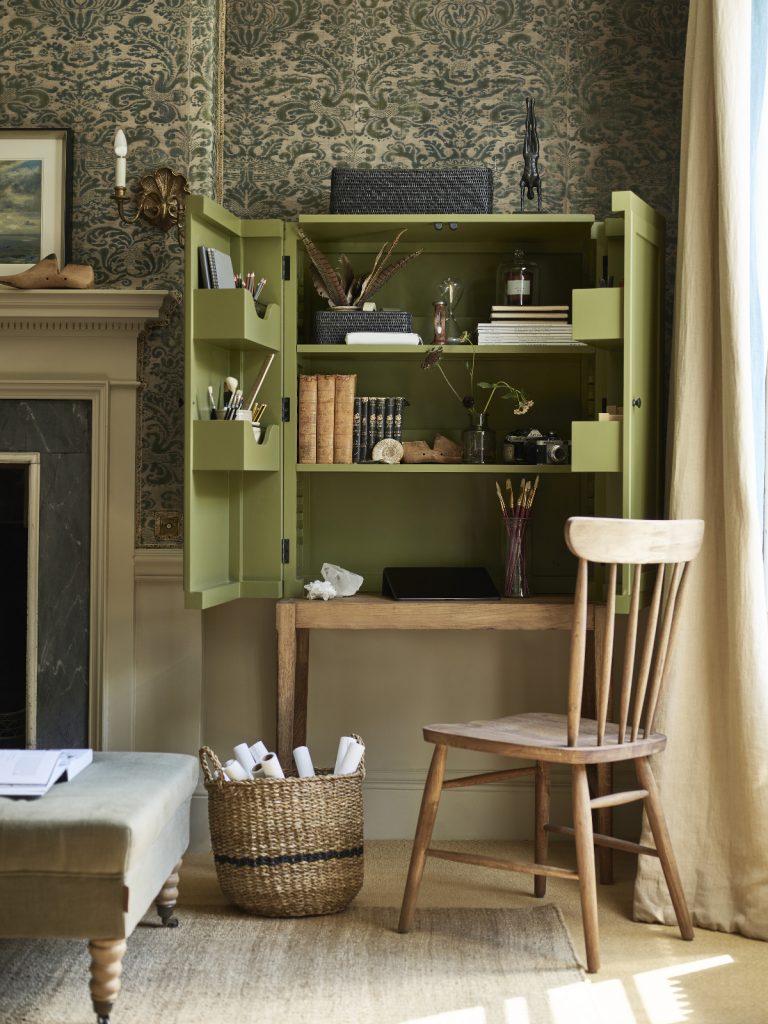 Add space for a moodboard
Finish with a peg board for hanging tools that you use regularly, such as scissors, along with fabric swatches, paint charts and inspiring images of projects to keep you motivated.
Ready to create the ultimate craft room in your spare bedroom?
Featured image: Furore Coffee light-gloss storage units from Crown Imperial, from around £500, are teamed with a 3m desk and modular shelving. Crown Imperial's Lifespace shelving comes in a choice of three heights, two depths,
and a variety of widths, as well as unit, drawer, and colour options.
About Post Author