Right now, our houses are having to work incredibly hard, aren't they? And if you're now a home gym bunny, you're probably working out hard too, right? The home workout is so now.
Why not turn your attention to your spare bedroom and create that perfect space for your home workout? After all, there's no rule that says it has to be exclusively reserved for guests. And with guests very few right now, make that spare room yours.
Home workouts can be tricky if you don't have a designated area – no one wants to have to keep moving coffee tables out of the way each day to make space (been there and done that!), and trying to do yoga while the kids or pets disrupt you can be nigh on impossible – can you relate?
Stretching your limbs in a room that's devoted to exercise, with your equipment all to hand, will not only be easier, but you're likely to be more motivated and find yourself having better discipline, too. Plus, it's a great excuse to close the door and enjoy some time to yourself.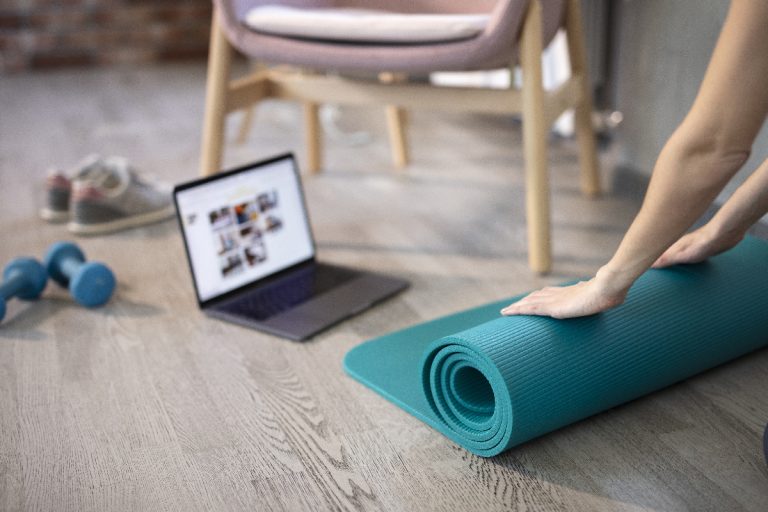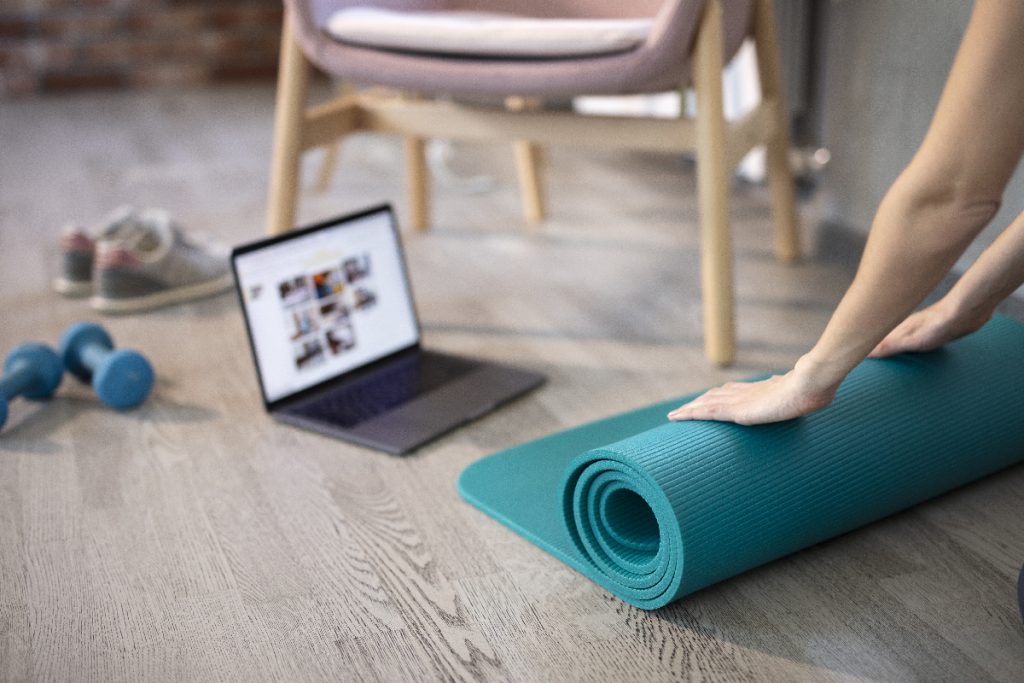 So, what do you need to factor in when creating a space for home workouts?
To start with, think about the type of exercise you're planning on doing. Will you need to make room for equipment such as kettlebells and weights, a running machine or multigym, and do you need to have a clear floor area for jumping about or placing your yoga mat?
Draw a rough floor plan and work out what can fit where. Start with the largest items and also ensure there's plenty of room to roll out mats. Don't forget to think about the space required when you're actually doing your home workout on the mat – you'll need space to stretch those arms out and no one wants to stub their toes on something every time they do a lunge or kick!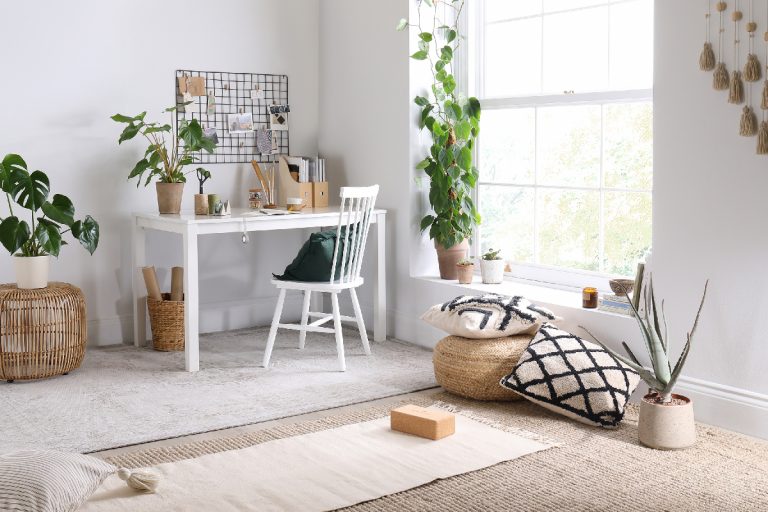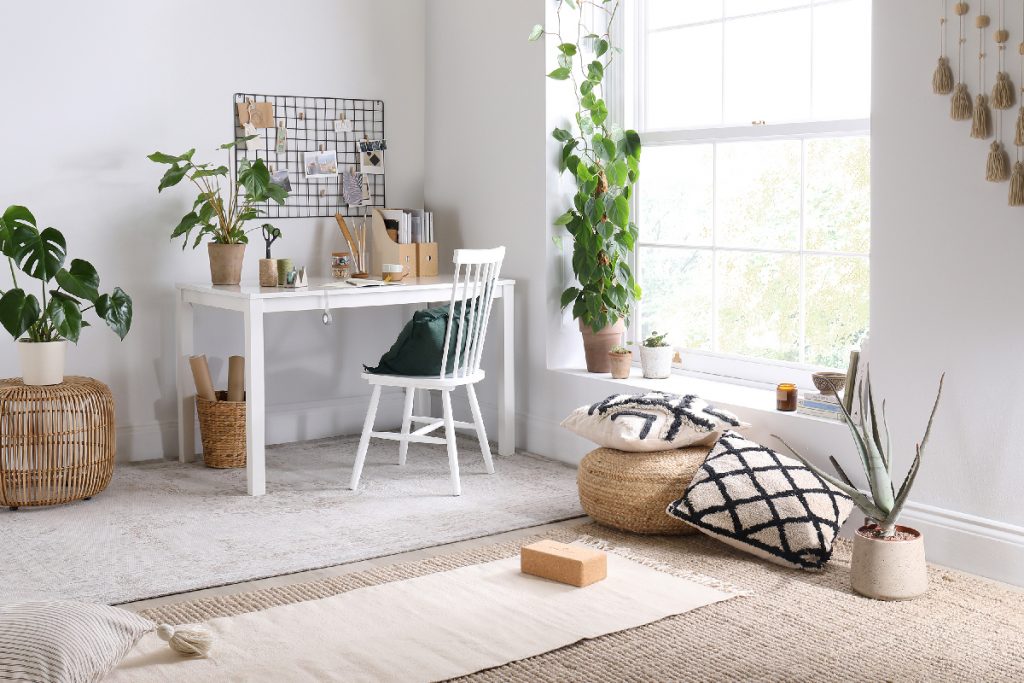 If you're likely to be jumping or lifting yourself up, you will want to make sure that your ceiling height allows you to do so – you don't want to be banging your head each time you do a chin press.
Storage, too, is a key factor – do you have an alcove or unused cupboard space that can be turned into a place to keep your kit to hand?
Baskets are a good, nice-looking, way to keep rolled-up mats and smaller accessories in order.
And hooks can prove useful for things like resistance bands.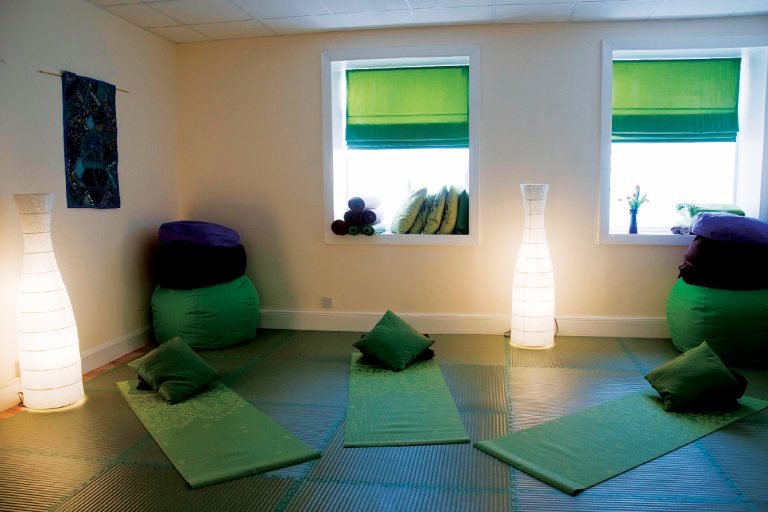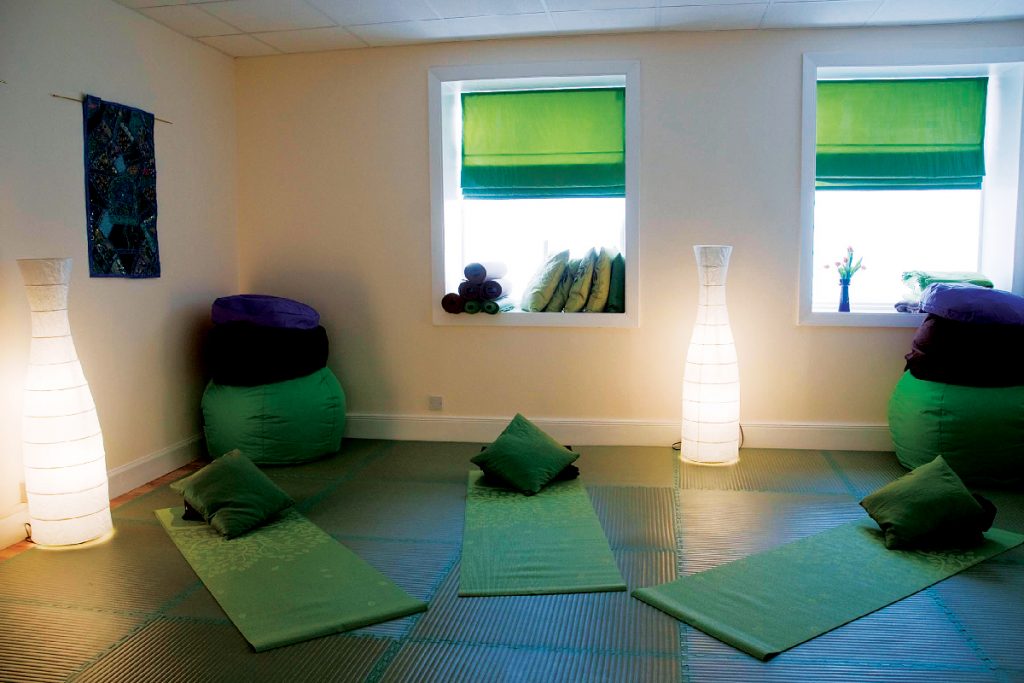 Worried about the noise of those burpies and star jumps?
You may like to invest in some matting for the floor, too, to make it non-slip, hygienic and cushioned underfoot, and help to soundproof. Remember not to drop weights onto the floor surface too at the risk of damaging it.
Get that total gym feel by including mirrors in your spare room home workout area. Having full-length mirrors on the wall will enable you to check you're in the right positions while exercising, while adding a TV to your home gym is a good idea if you want to follow online workouts (or want distraction when you're pounding the treadmill). Position it on a swing arm so you can see it from wherever you are in the room.
Lastly, think about climate control – popping a fan in your home gym will give you some much-needed cool air when needed.
Featured image: Furniture Choice.
About Post Author