New year, new project? Sounds about right – what a better way to start fresh than with a renovation? No matter big or small, it gets your creative juices flowing and definitely gives you something to look forward to in the new year.  
With the world shifting and us spending more time at home, I bet we've all had those 'ahaaa' moments and visions of how we could improve our rooms. I certainly have.
From simply swapping out décor to refreshing your scheme to going all-out on paint, tiles and wallpaper or changing up the layout without knocking through walls (or why not?), the possibilities are endless.
So, if you've caught the renovating bug or have recently purchased your dream home, but it needs a bit (or maybe a lot more) of TLC, why not kick off the new year with a reno project from the comfort of your home. Yes, you read that right – you don't have to go door-to-door on your high street to visit showrooms (although I do really encourage it as well) in order to begin your project. You can now do it all from your sofa – with a hot cuppa, of course.
How? Well, the latest innovation in technology brings virtual decorating tools and apps straight to your phone, tablet or laptop, with integrated virtual reality, clever features and 3D renderings included.
Think gliding over your living room with your phone camera and seeing a fresh coat of paint, mural or wallpaper plastered on the shiny screen, playing around with different layouts and sanitaryware in your bathroom, and configuring a brand-new kitchen with a 360° view of the entire process.
Want to give them a go, too? Then, let's begin…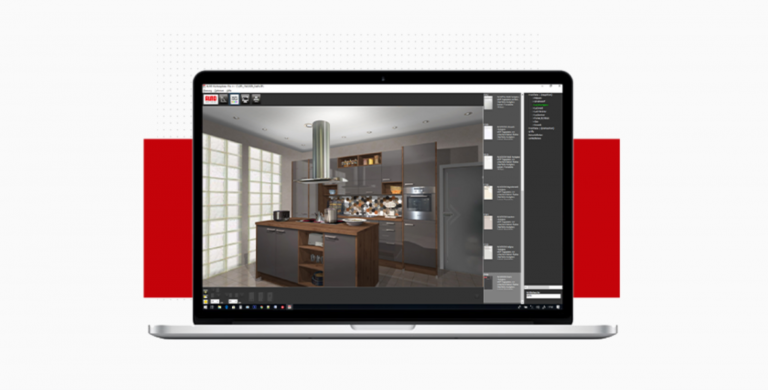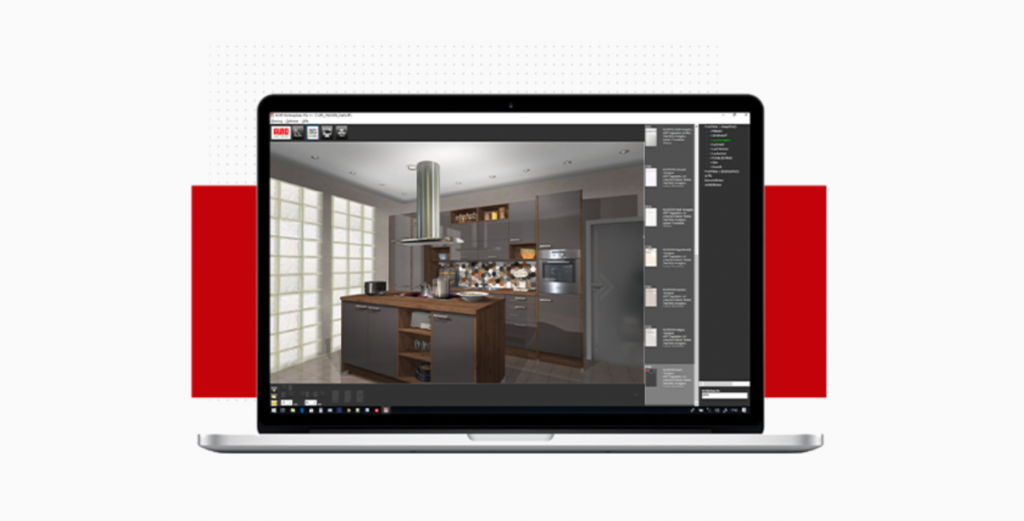 Tired of your old cabinetry? I've got great news – planning tools like DIY Kitchens' Online Kitchen Planner, Nobilia's kitchen configurator tool, Nolte's web planner and clever apps from the likes of Wren, B&Q and Magnet and more, allow you to fully customise your brand new kitchen. From the material and colour of cabinetry and wall tile ideas to finishing touches like handles, play around with different styles and layout options to bring your vision to life.
Many online apps have the option to request quotes for the projects you've just put together, seek design help and ideas from experts, and schedule virtual appointment to further discuss your design with their in-house team. How cool?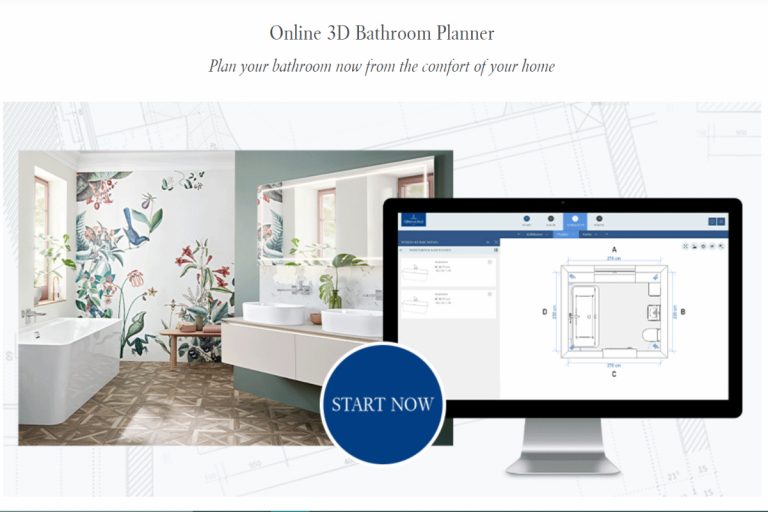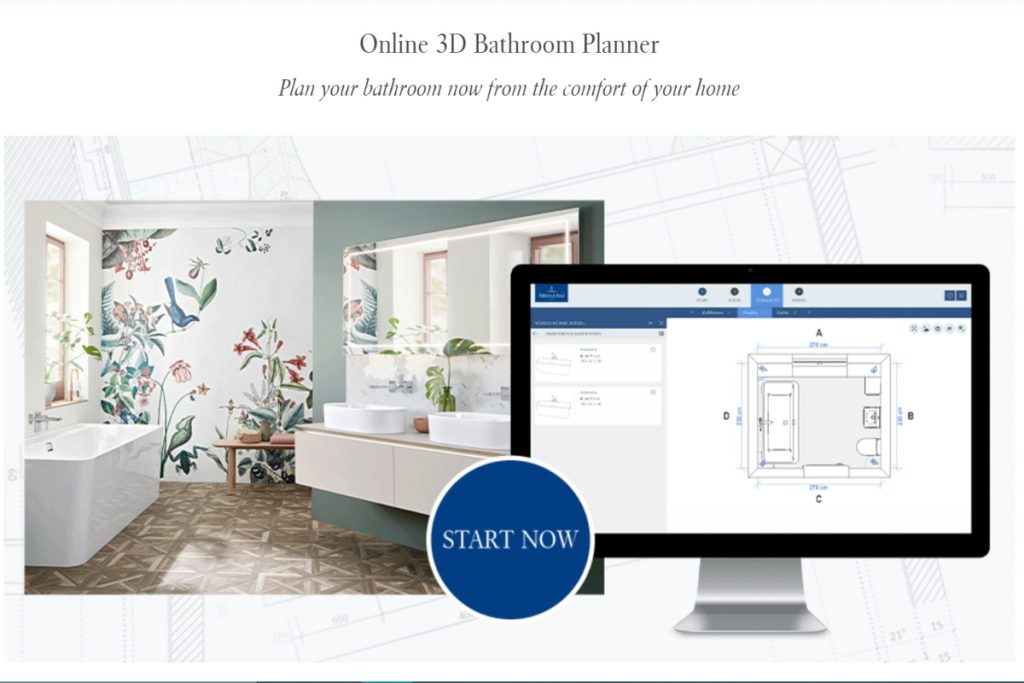 Be it starting from scratch or giving a pre-made template a go, you can definitely get creative with these smart bathroom apps. Set your accurate room size and place your doors and windows as in real life, then browse a diverse portfolio of sanitaryware in the classic crisp white colourway or in bold and fun shades. When it comes to virtual planning tools, know the world truly is your oyster, so really experiment with different styles.
Leading industry brands have launched 3D planners and design tools to come to the rescue and help you nail your project from home. Discover nuie Bathrooms' 3D design tool where you can create a space suited to your taste, Kaldewei's online planner to immerse yourself in your new bathroom and envision what it would look like before purchasing with help from environmentally friendly cardboard VR glasses, or give Duravit's bathroom planner a try and design your new space in just four easy steps.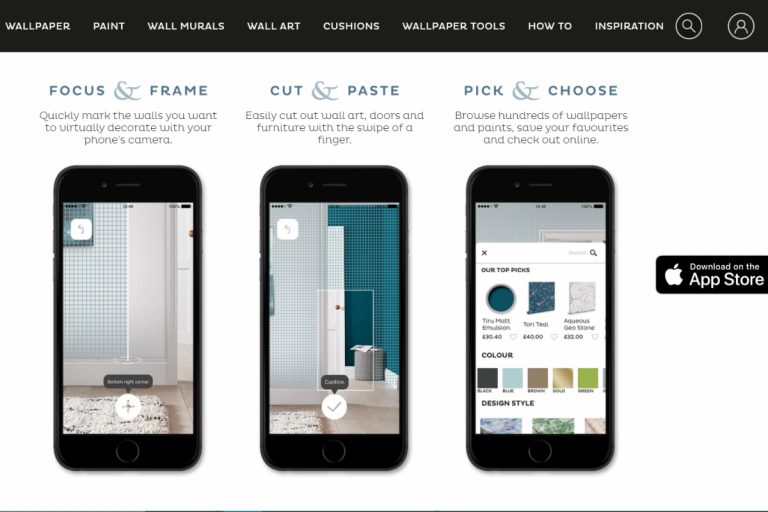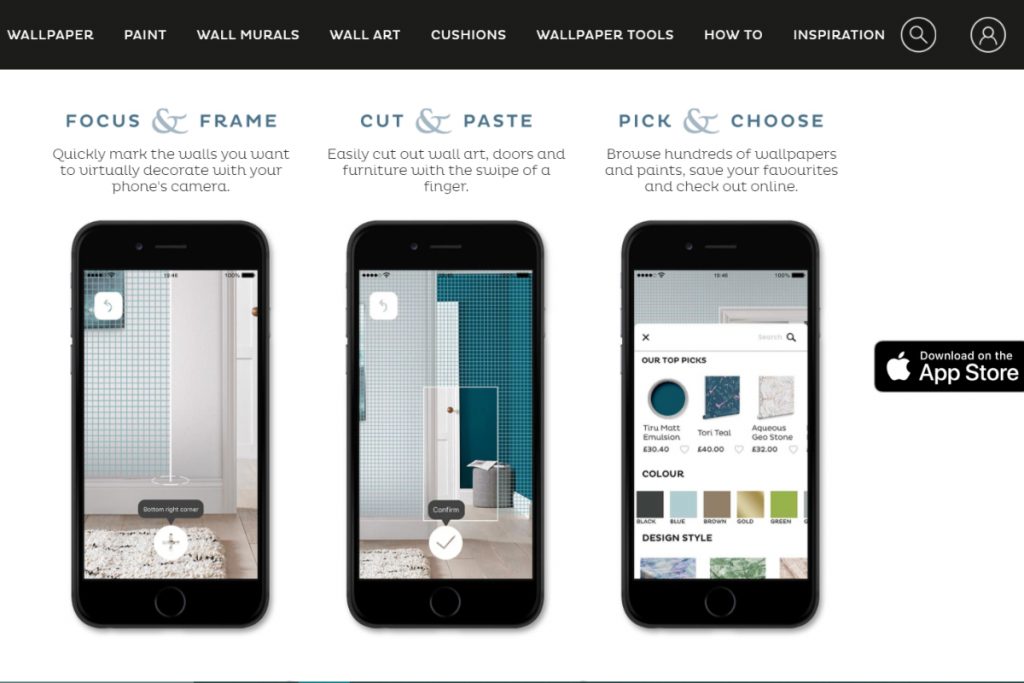 If you are not re-doing your kitchen or bathroom from scratch, or live in a rental and don't have complete freedom when it comes to renovating, don't worry – I've got you covered, too. I've gathered the best tools for decorating.
Find the right shade of paint for your space with clever colour picker technology with help from Dulux, Benjamin Moore and Graham & Brown's apps (this one has a special library with over 100 wallpaper and paint options!).
Plus, choose your perfect flooring with Carpetright's visualiser or play around with grout options and the size and arrangement of your tiles through Popham Design and CTD tiles' recently launched interactive tools. Not forgetting about the living room with Made.com's Virtual Designer, Ikea's Place app and dfs room planner where you can have fun with furniture, lighting and more.
Want to make the most of these tools?
Lindsay has some great top tips on how a bathroom layout tool can truly help you achieve your dream space – check them out here. And then, Georgina tried and tested some of these home renovating apps and told us all about it – find out more here.
So, go on, try these home renovating and decorating tools and finally get your kitchen, bedroom or bathroom renovation project started. Happy planning!
Featured image: iStock/ ArchiViz
About Post Author